CapeCodFD.com
BRUSH FIRE FALMOUTH
Hayway Road
Wednesday March 21, 2012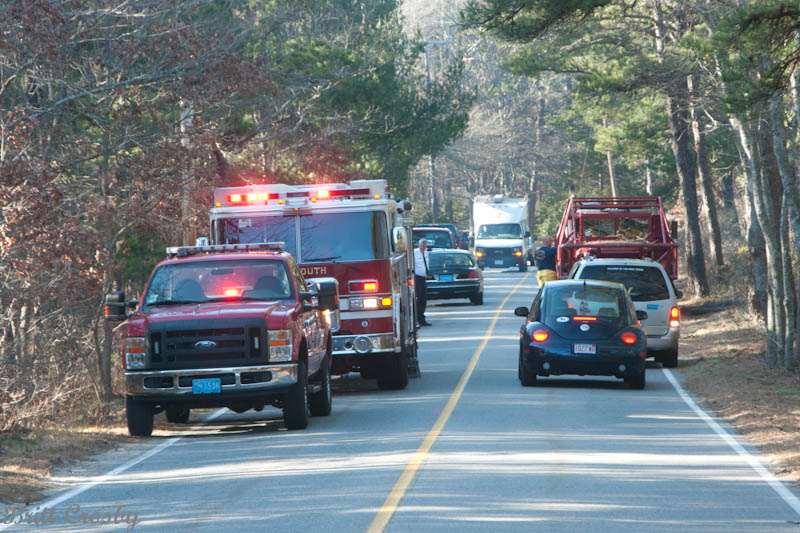 A mid afternoon brush fire in the woods off Hayway Road in Falmouth burned an estimated
6 - 10 acres before being brought under control by brush breakers. The dry conditions and
unusually warm weather, along with a good southwest breeze provided ideal conditions
for the fire to travel quickly. Mutual aid from Mashpee, Bourne, and MMR brought
5 additional brush breakers to assist 3 Falmouth brush breakers extinguishing the fire.
A significant plume of smoke filled the air and drifted across the mid Cape area
towards West Barnstable.

Falmouth Engine 23
Ever see that video where you stare at the bouncing basket ball and never see the black bear
walk across the screen.... Never saw the bear or the owl... too funny!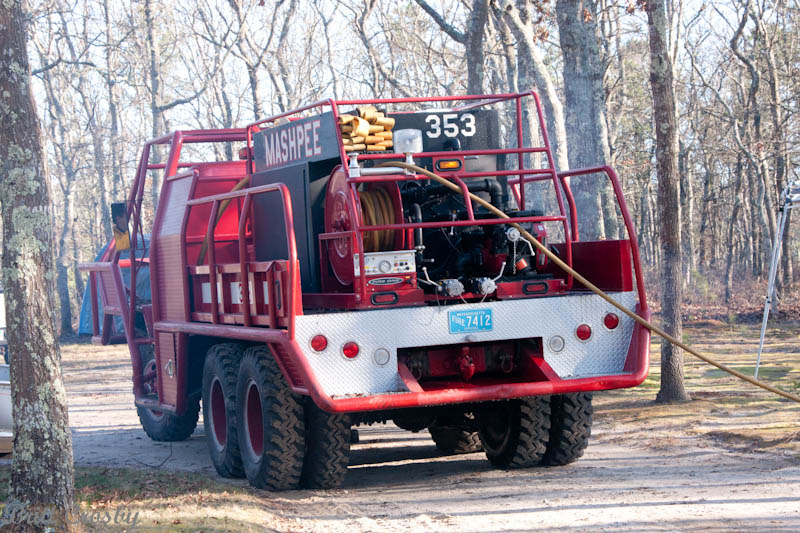 Mashpee Breaker 353
Falmouth Breaker 17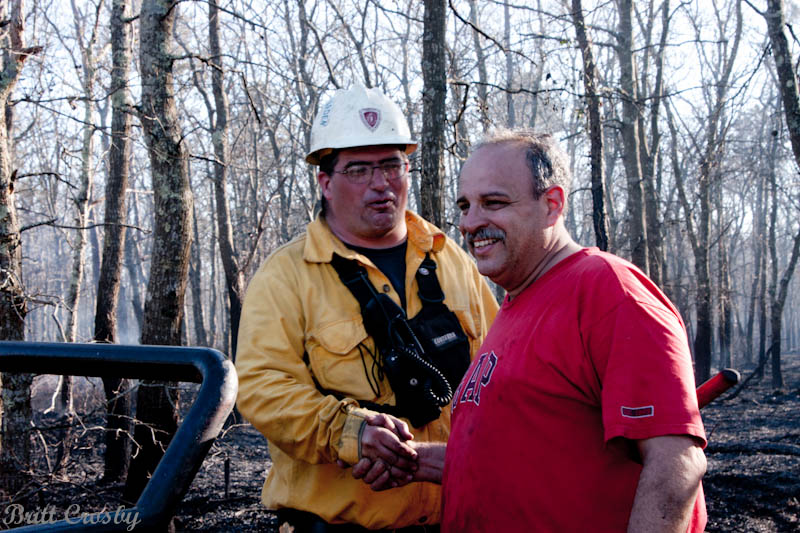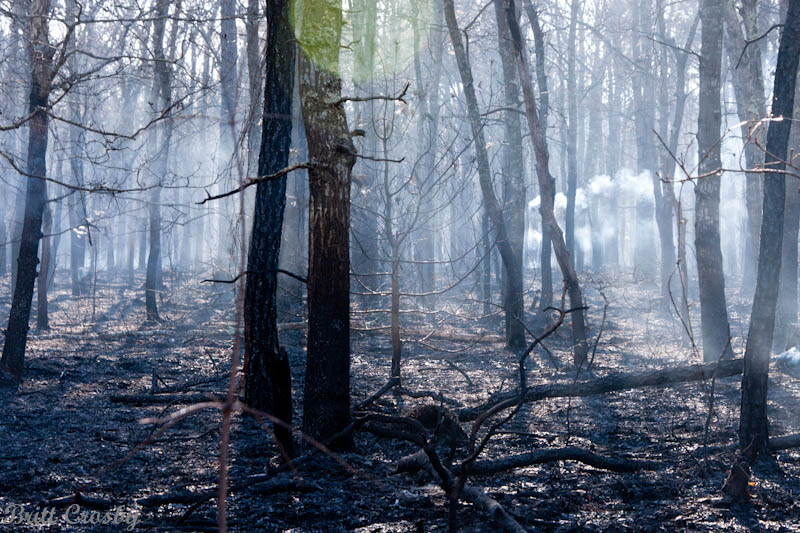 Falmouth B-17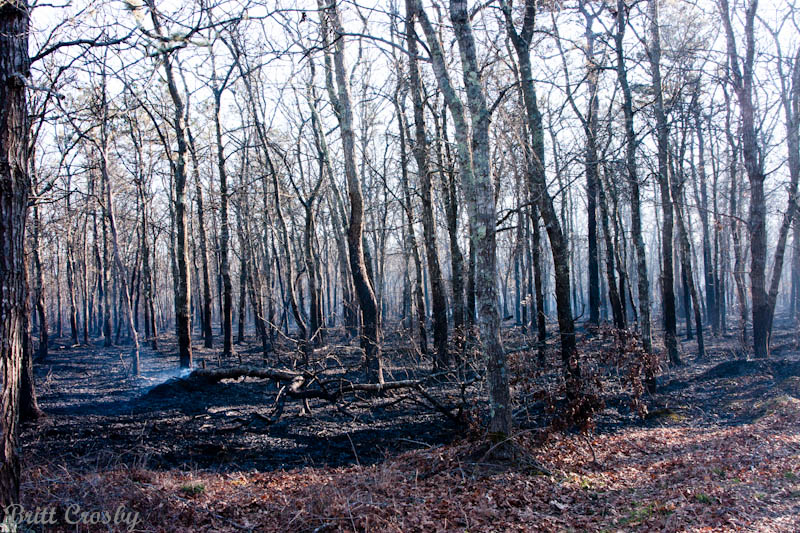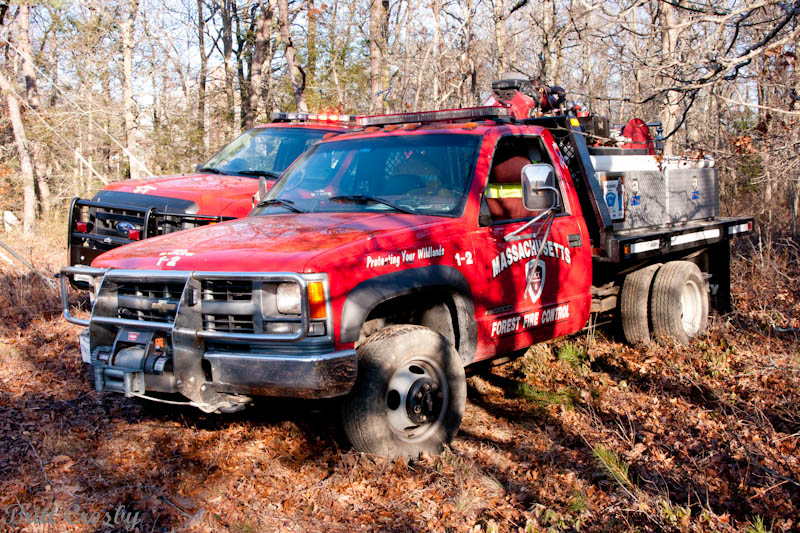 Massachusetts DCR units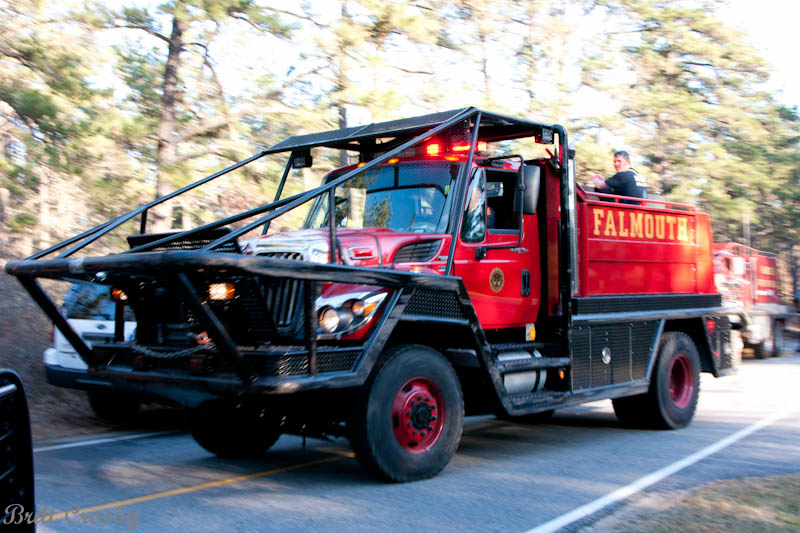 Falmouth's Breaker 18
Falmouth Breaker 15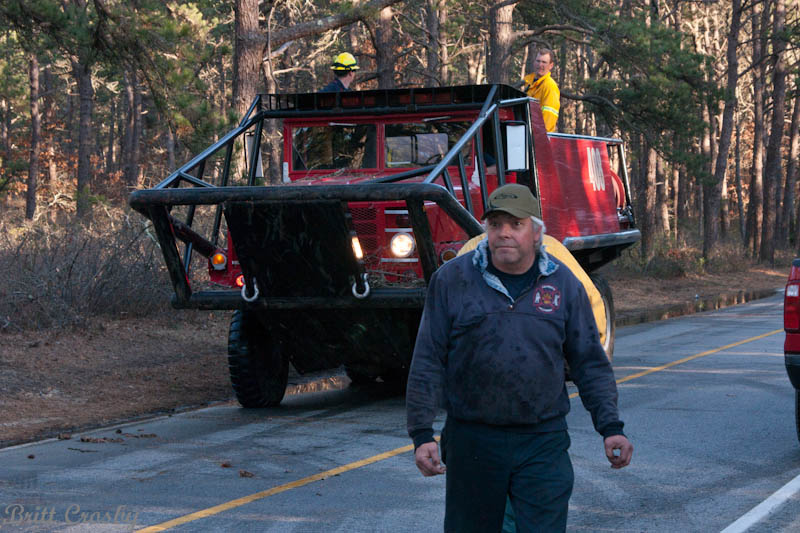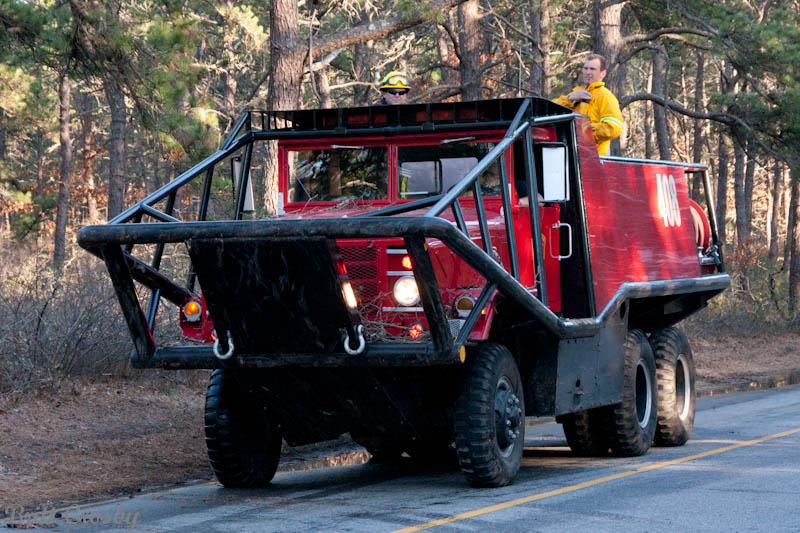 MMR Breaker 408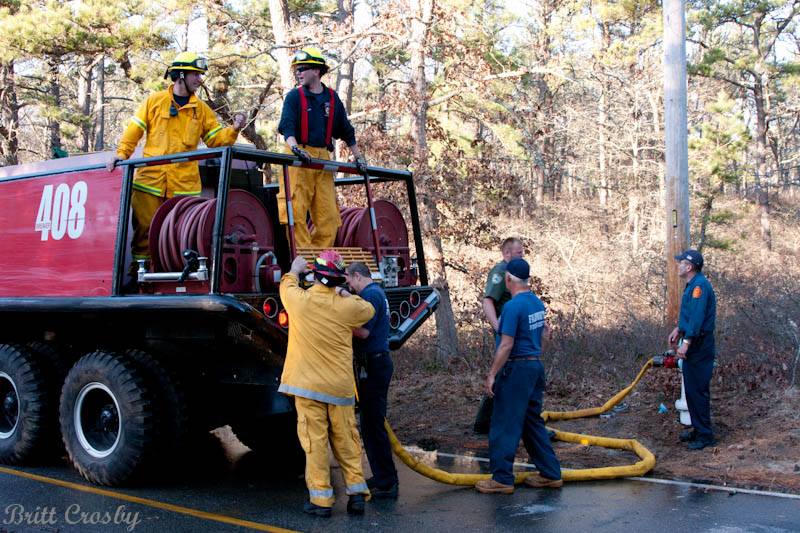 Red Cross Unit for rehab
Red Cross volunteers and Falmouth's Mechanical Division
providing support on scene.
Tank is full... back to the scene...
SOME ADDITIONAL PHOTOS FROM FALMOUTH FD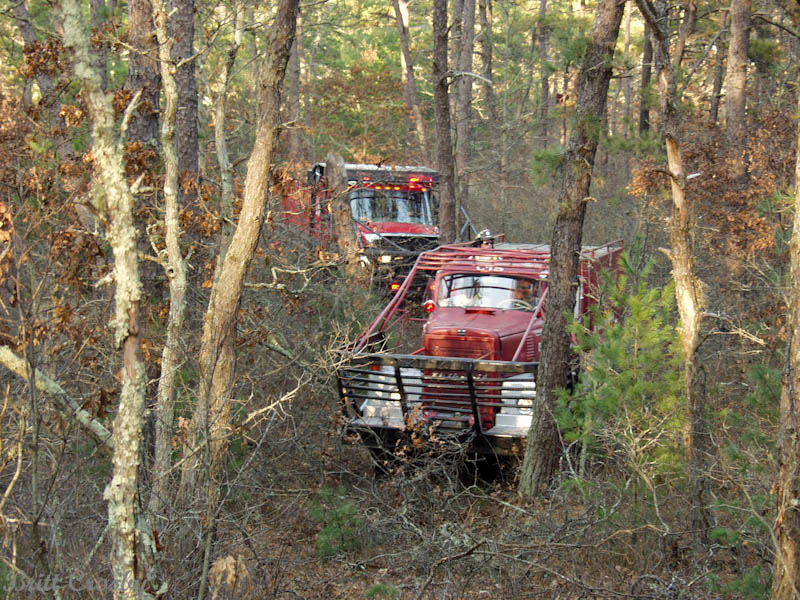 Falmouth B15 and B18 coming thru the woods
Falmouth Breaker 18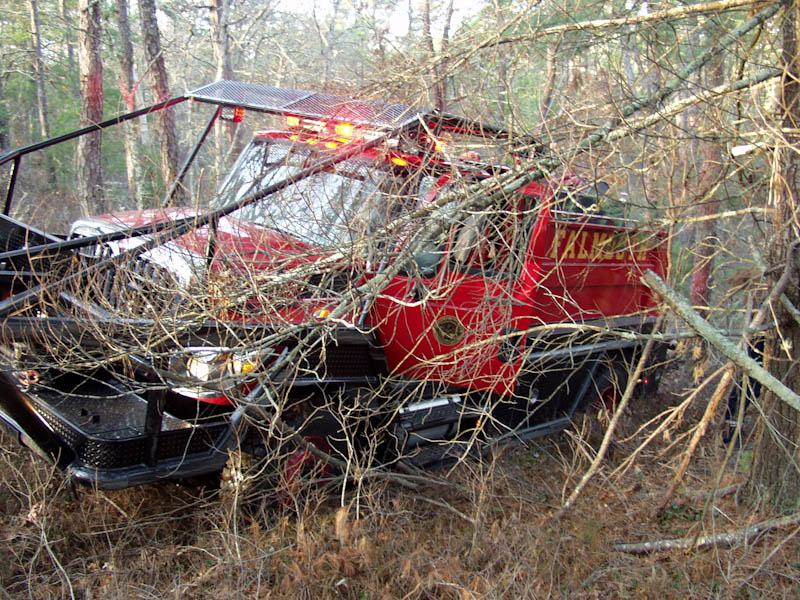 MMR Breaker 408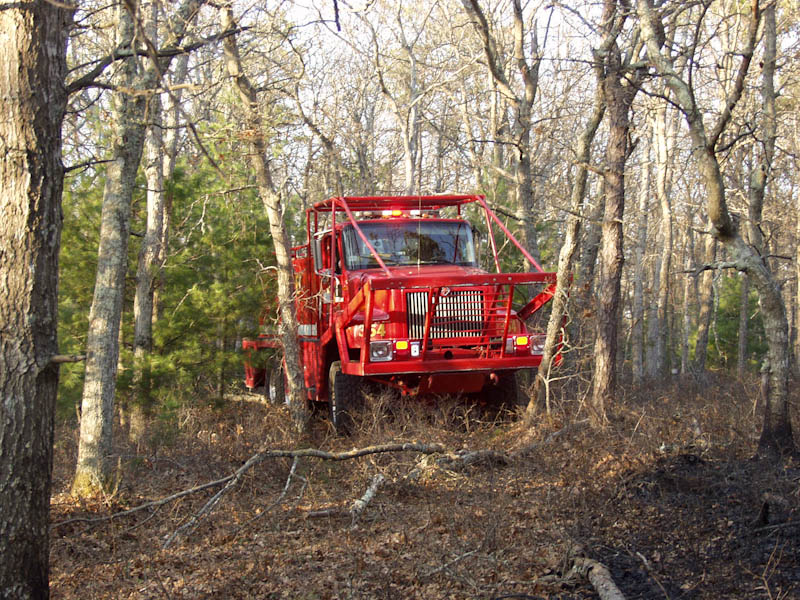 Mashpee B-354
Mashpee Breaker 354
CapeCodFD.com
2012