CapeCodFD.com
SERVICES FOR
FALMOUTH FIRE DEPARTMENT
CAPTAIN GREGORY D. CLEMENTS
Saturday August 5, 2017
Falmouth Fire Department
Captain Gregory D. Clements joined the fire department just out of
high school. He was assigned to the West Falmouth Station 4.
He was hired as a fulltime firefighter in 1986 and served
31 years with the department. In 2011 he was promoted to
Captain of Group 2 and was the department's senior Captain.
He was a member of the Dive Team and was active in operating and
teaching boat and water rescue operations.
Captain Clements passed away suddenly and unexpectedly on Sunday
July 30, 2017 from complications attributed to a line of duty
medical condition he suffered in December 2016.
He was 54 years old.
On Saturday August 5, 2017
the Falmouth Fire Department and his family said good bye
to Captain Clements.
The following are images from the services.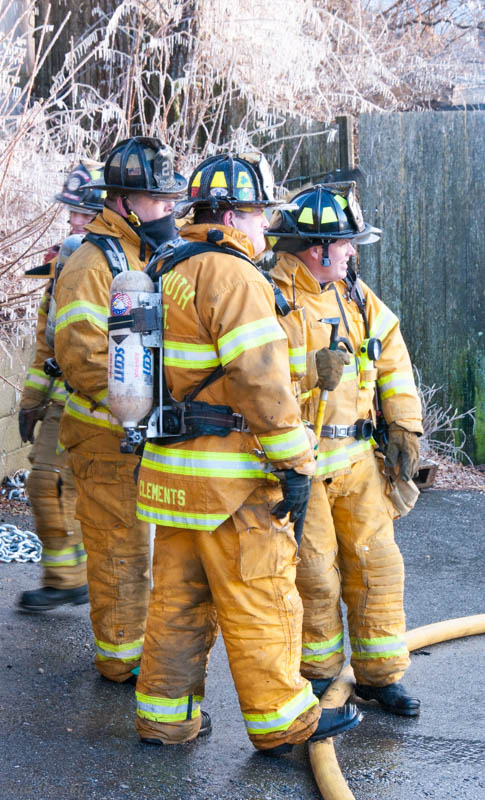 Capt Clements at a 2012 fire.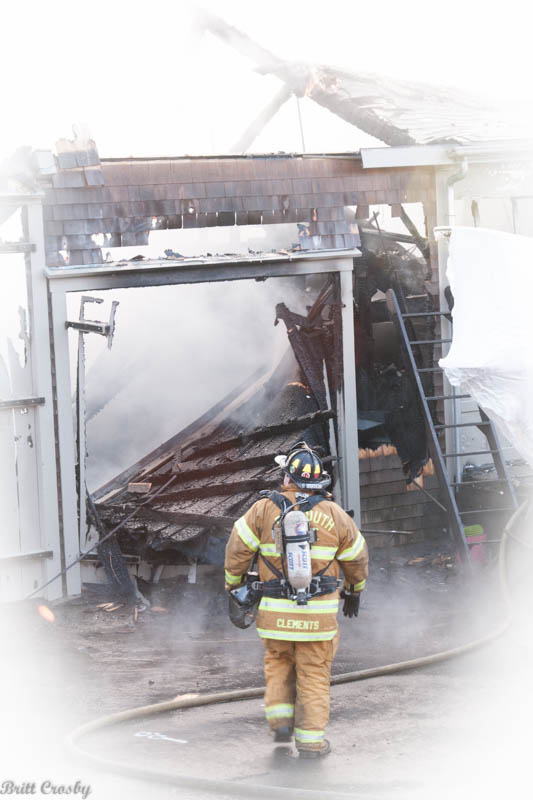 --------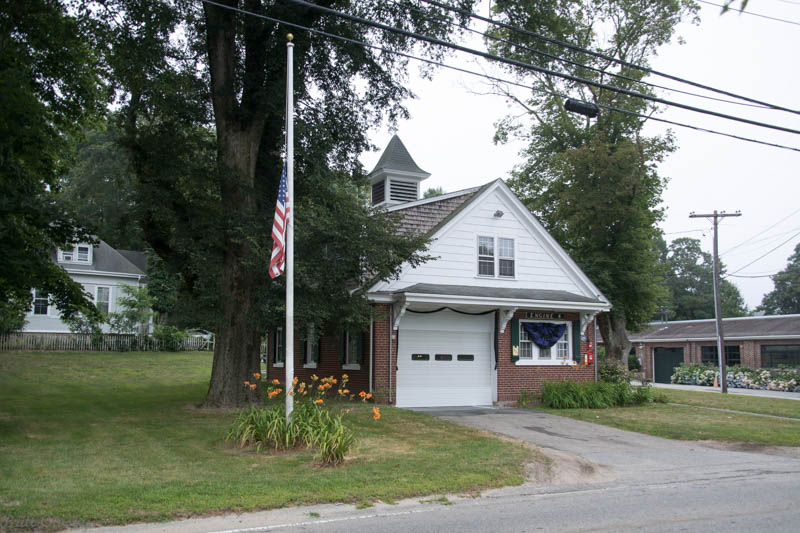 West Falmouth Station 4 on August 5, 2017.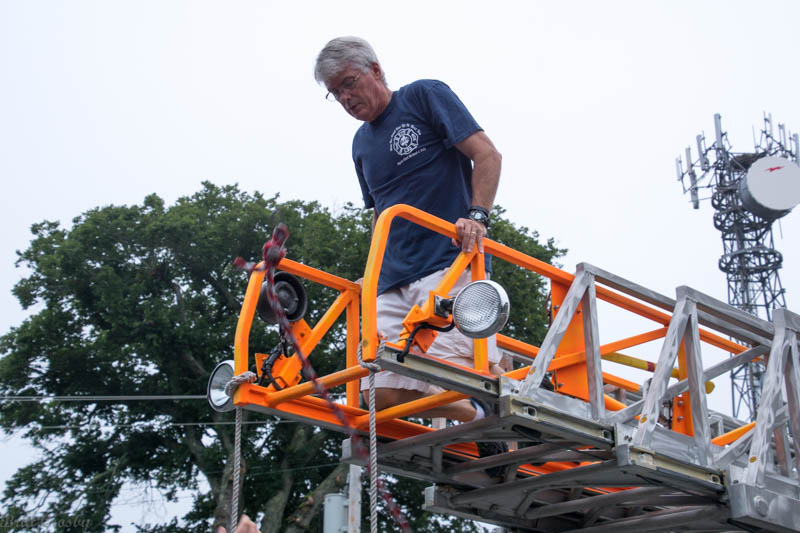 Ladder 26 prepared to display the flag over Main Street.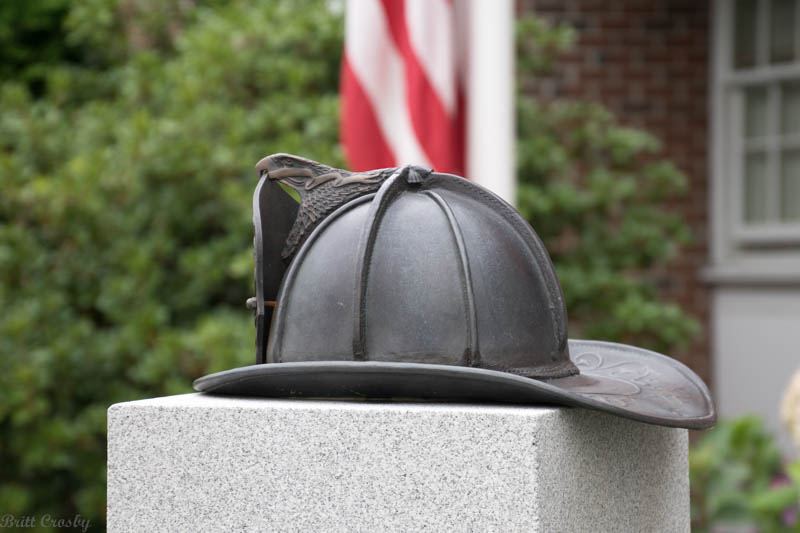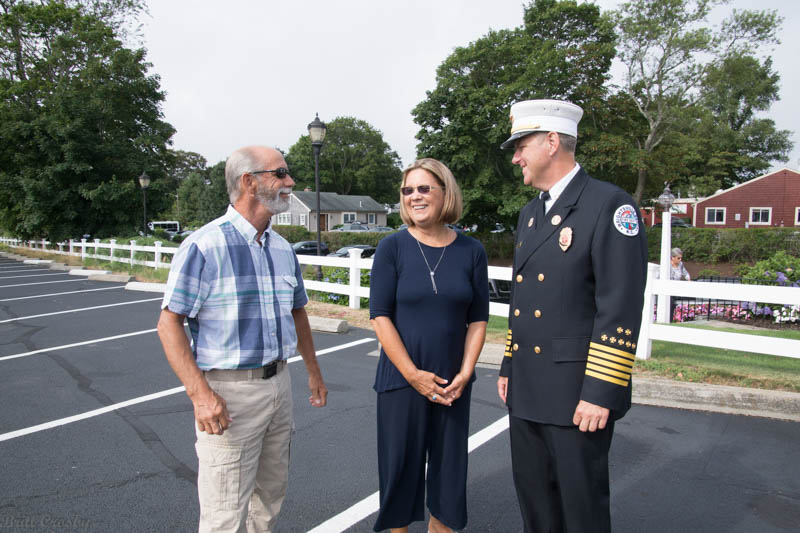 Past and present members, family, and many friends visited to pay respects.
Bourne FD provided an engine to cover headquarters calls during the ceremonies.
COMM FD Ambulance 327 also covered HQ. An engine from Joint Base Cape Cod
covered the North Falmouth Station 3 and a Mashpee engine covered East Falmouth Station 5.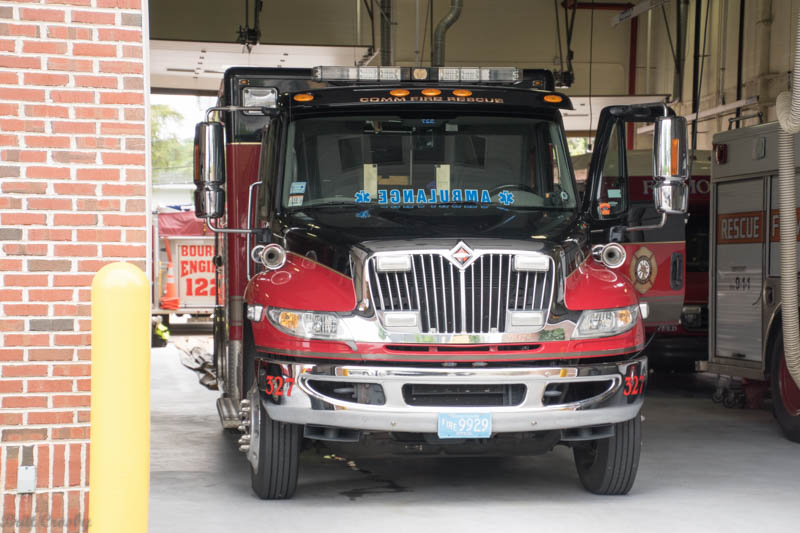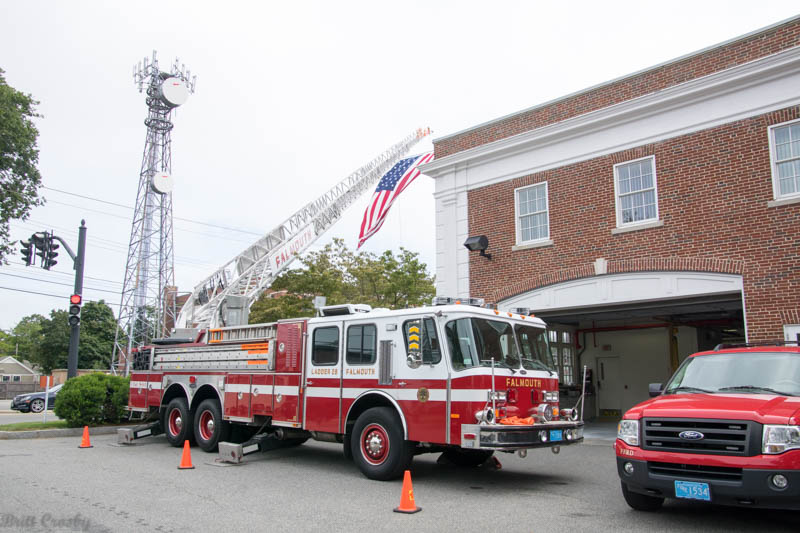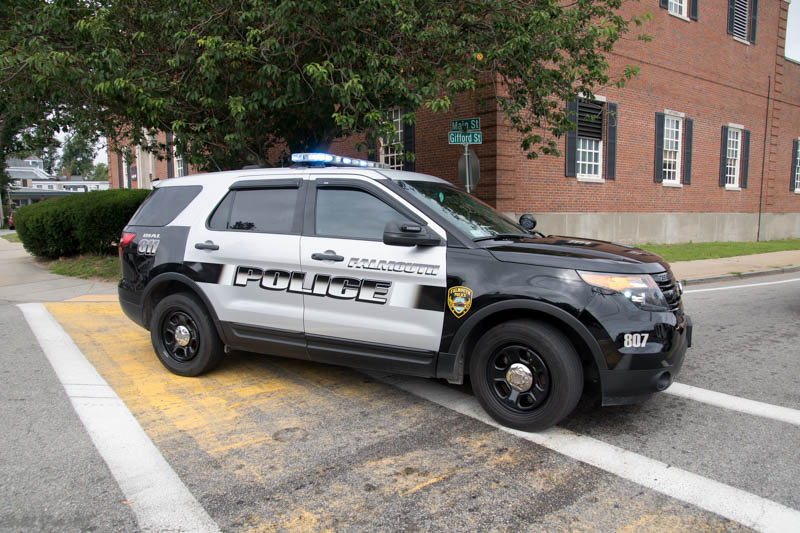 The Falmouth Police coordinated traffic on Main Street and around downtown.
Engine 23 leading the procession from headquarters to the funeral home.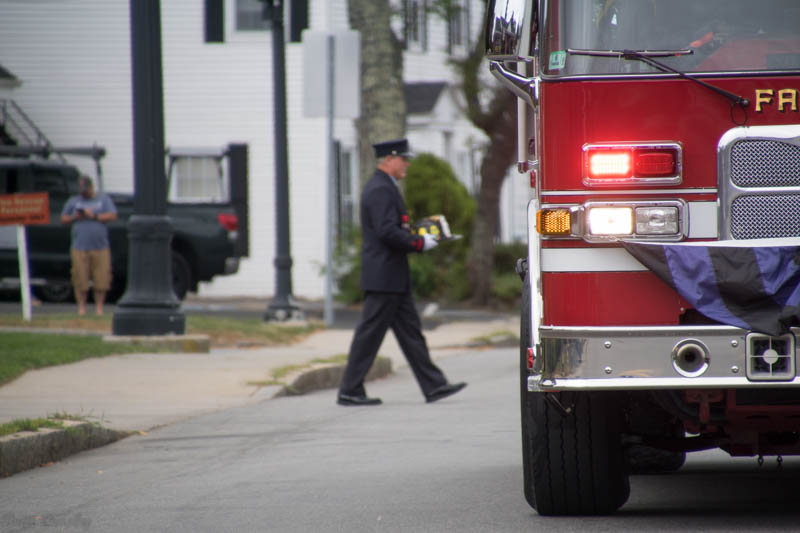 Bagpiper Sheldon Hamblin led the procession.
FF Todd Taylor carried Capt Clements helmet.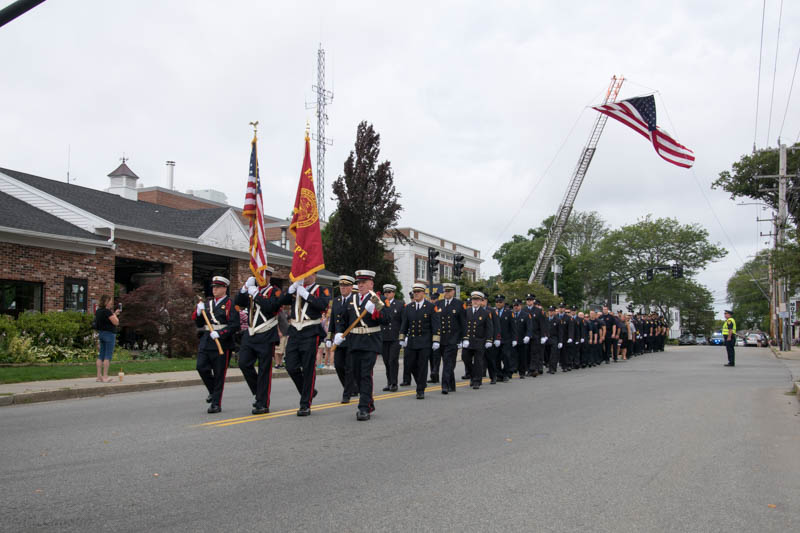 The Falmouth Honor Guard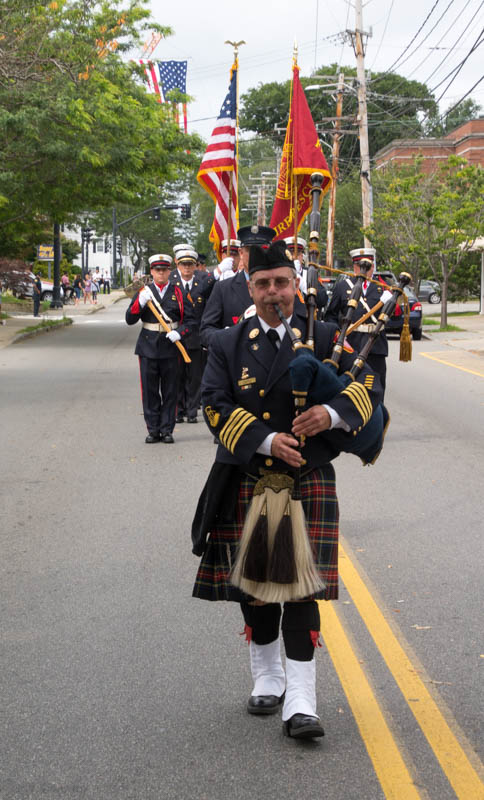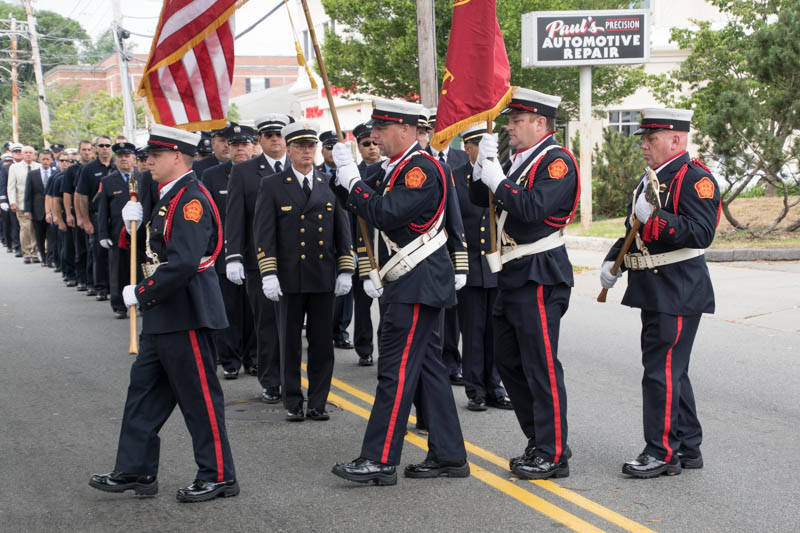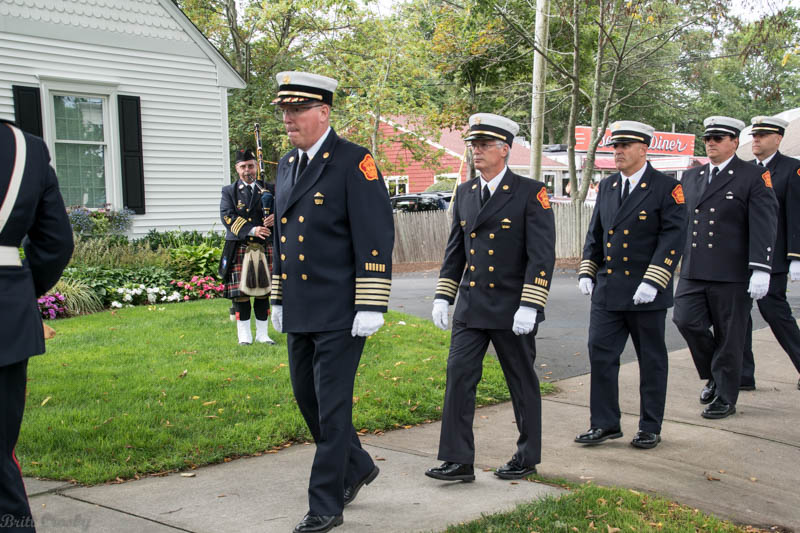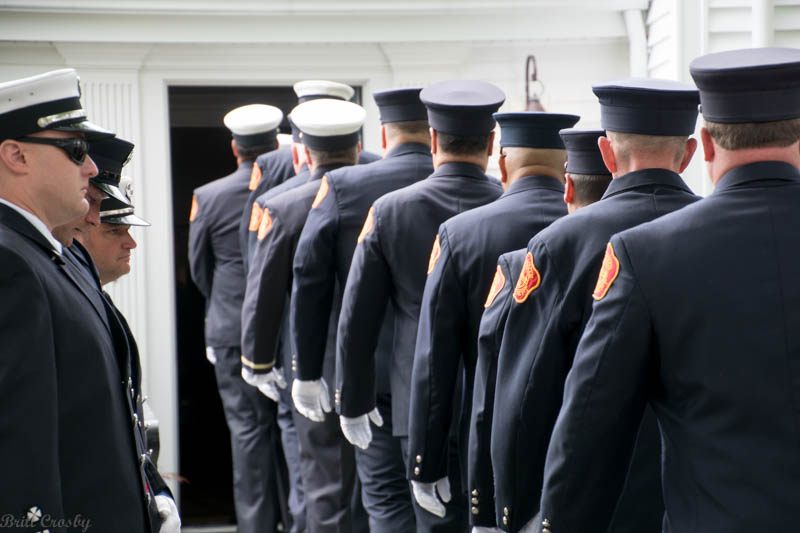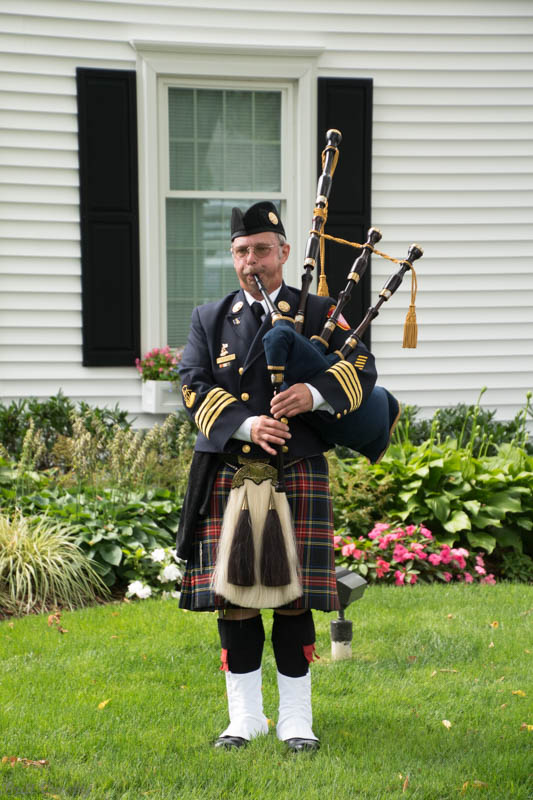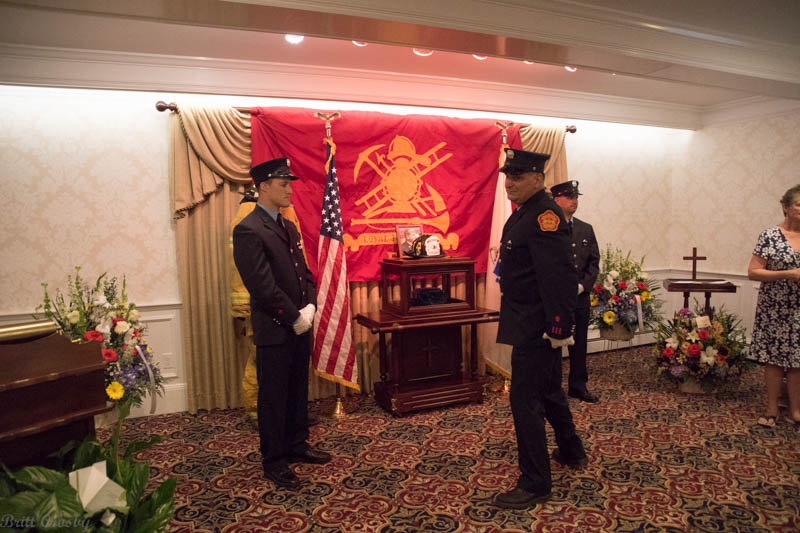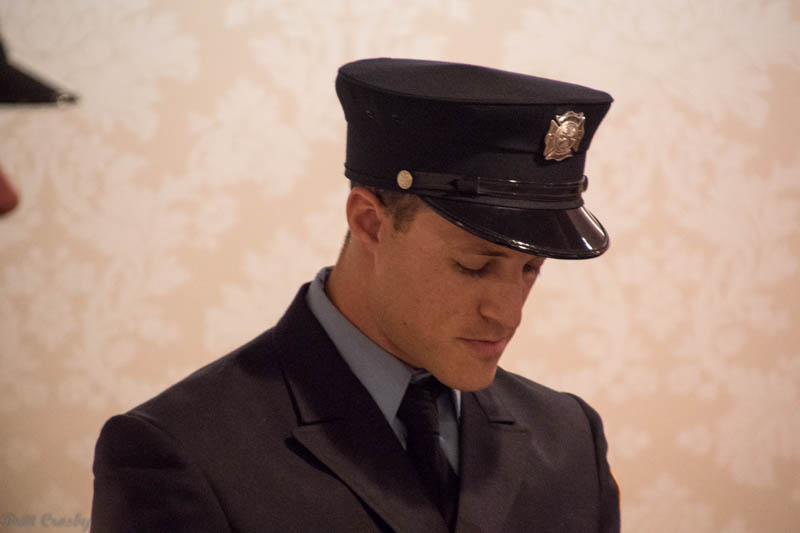 Chief Mike Small talked of his long time service and friendship with Capt Clements.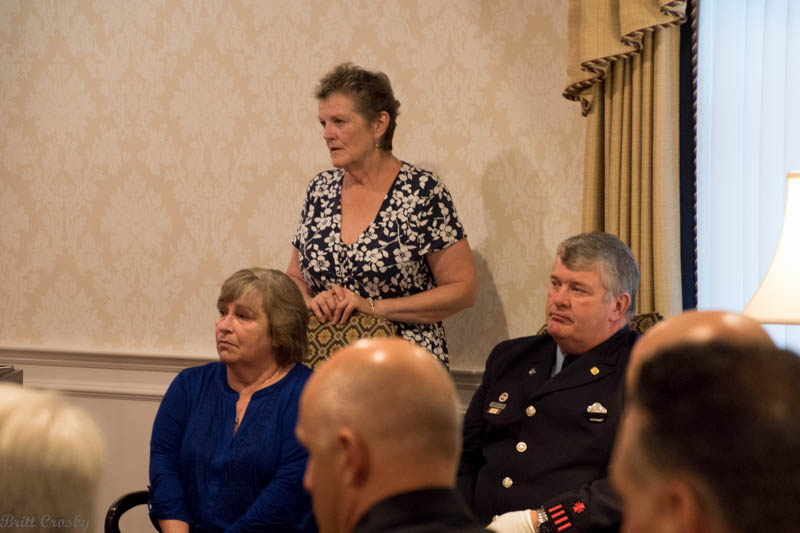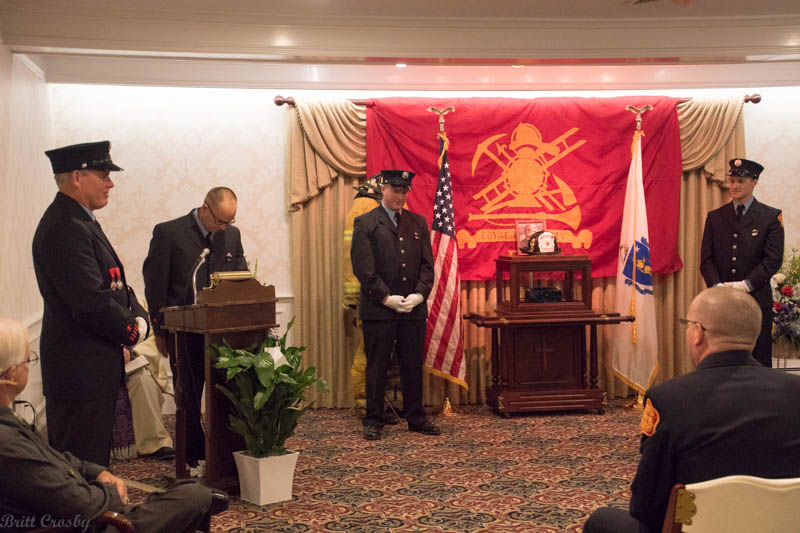 FF Henry Sabens shared some stories from Group 2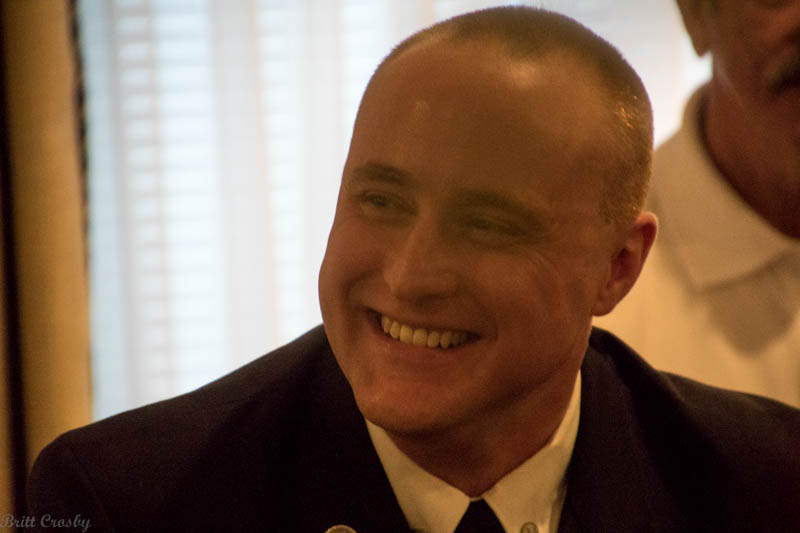 Capt Clements brother FF Robert Clements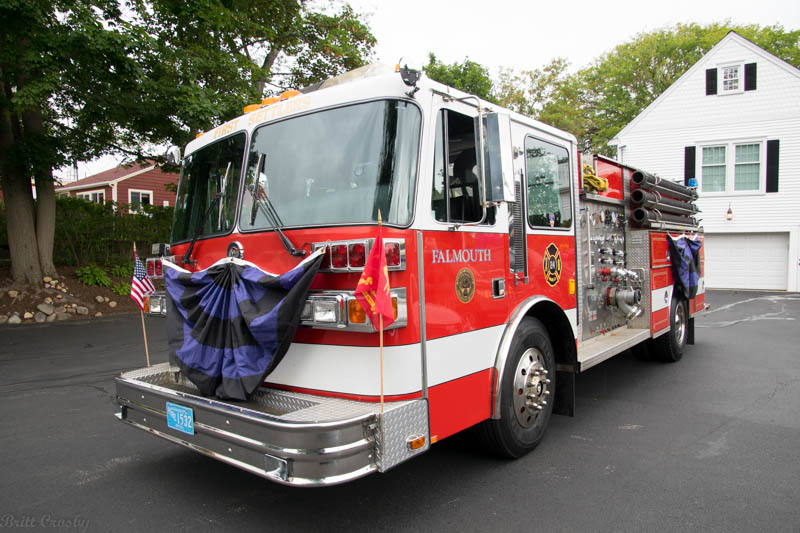 Engine 24 from West Falmouth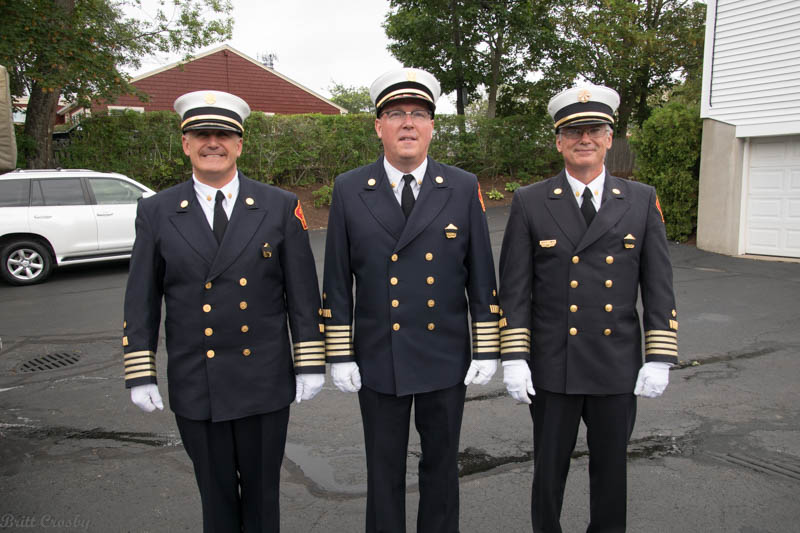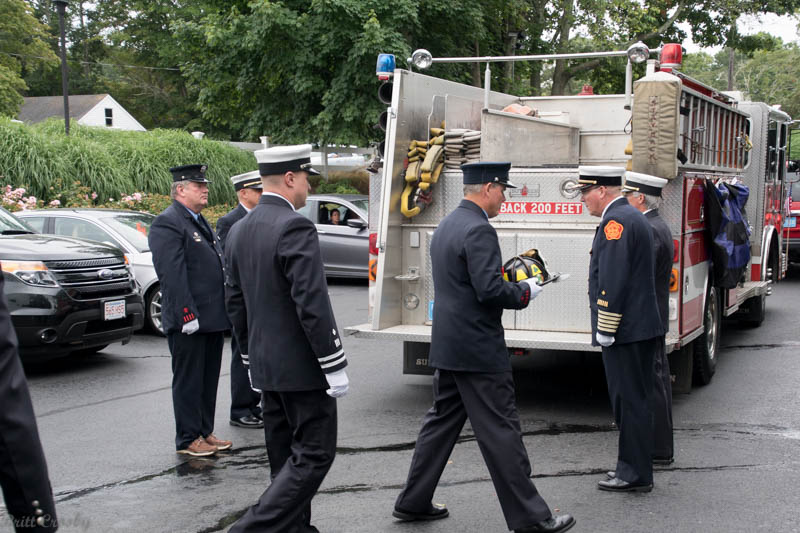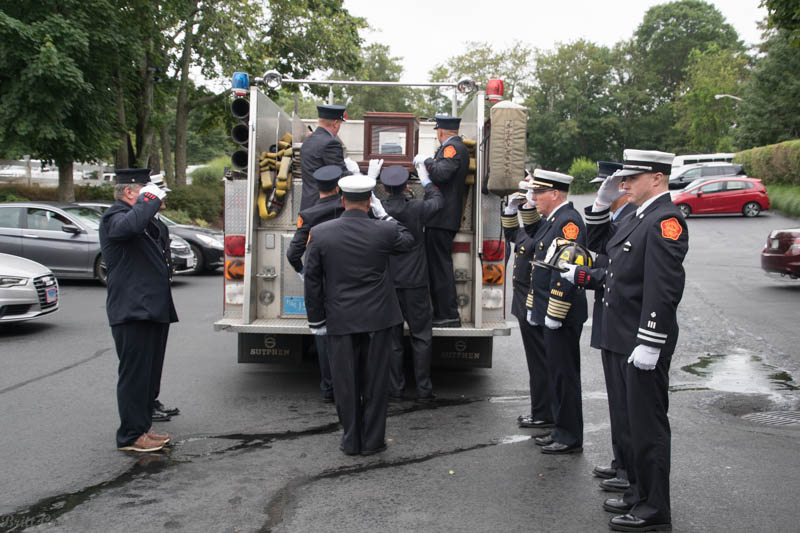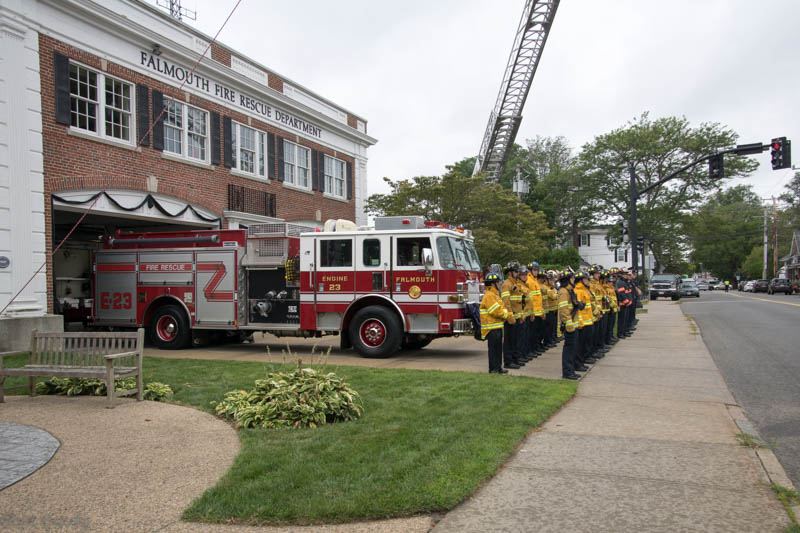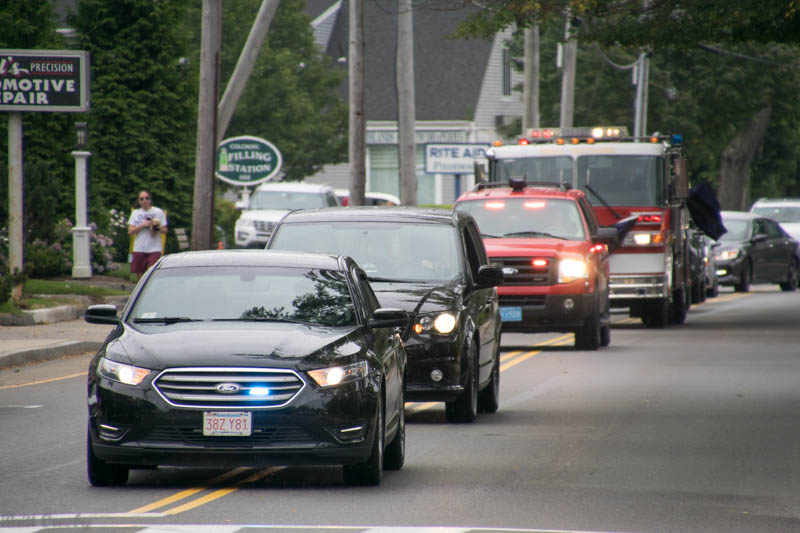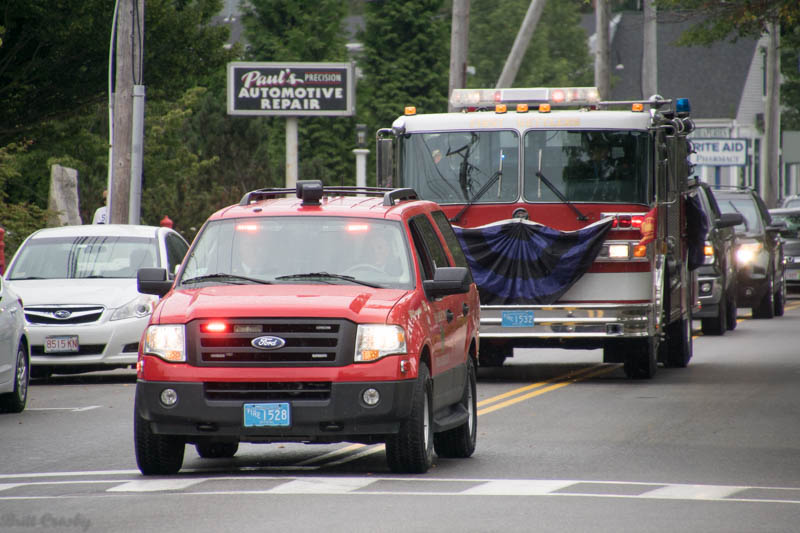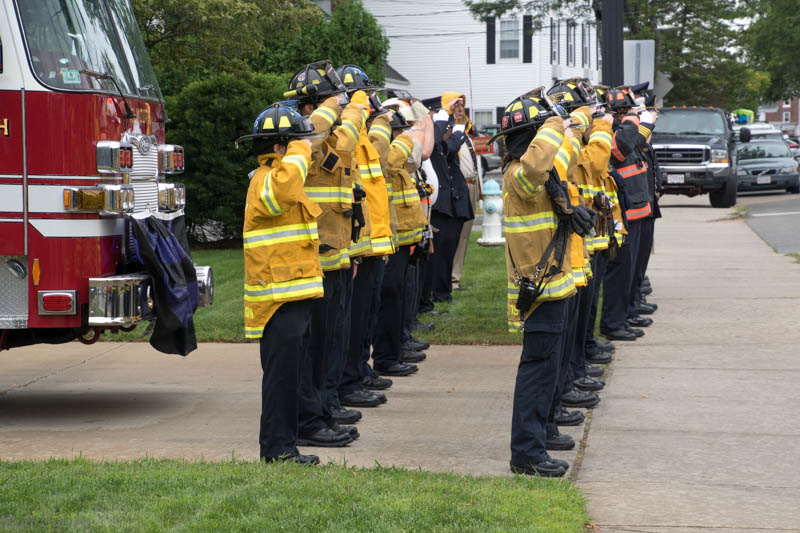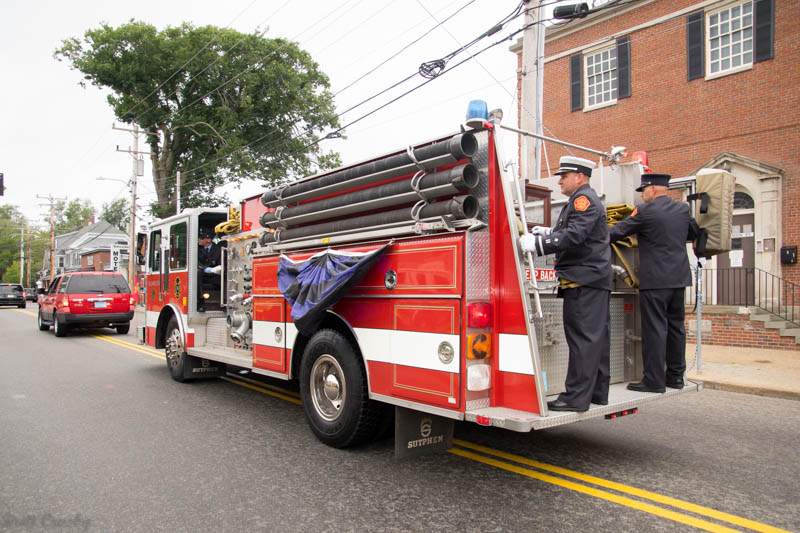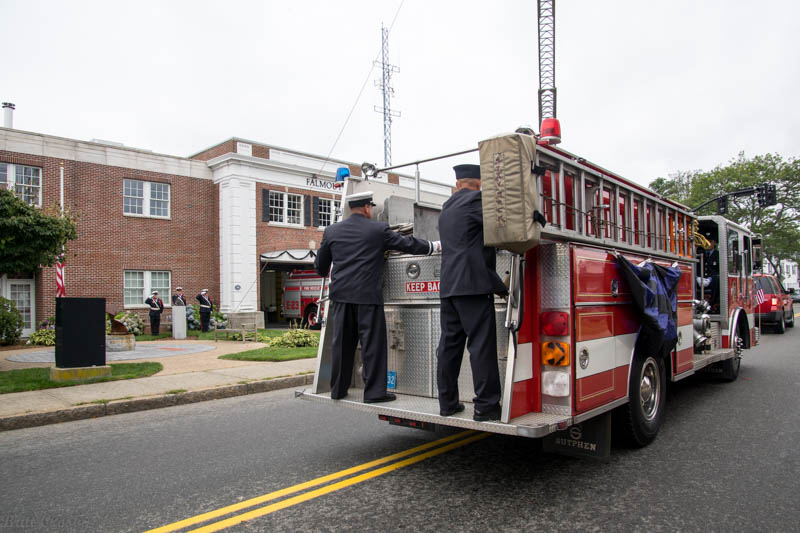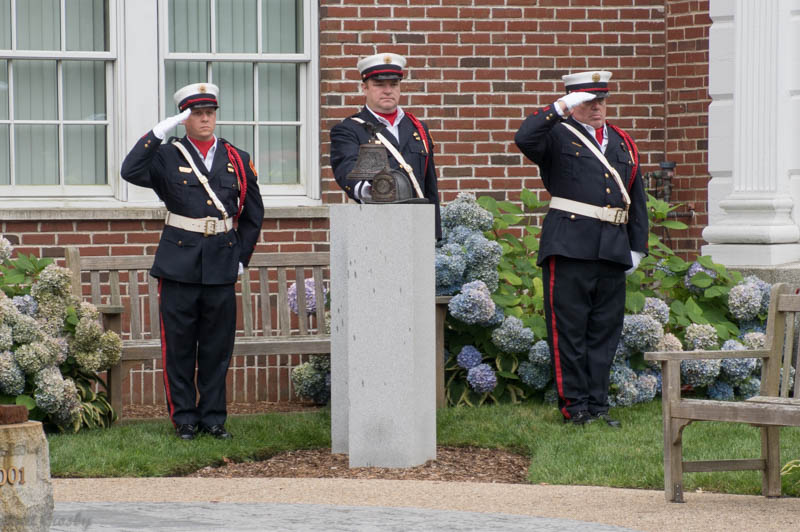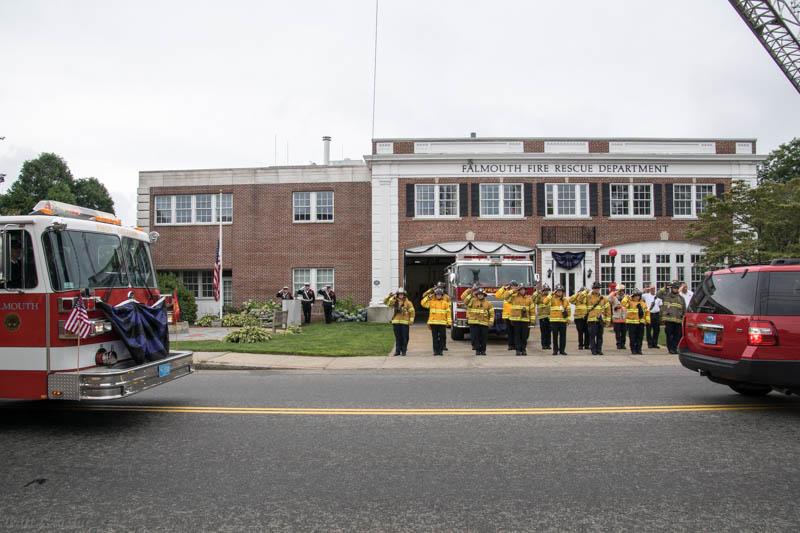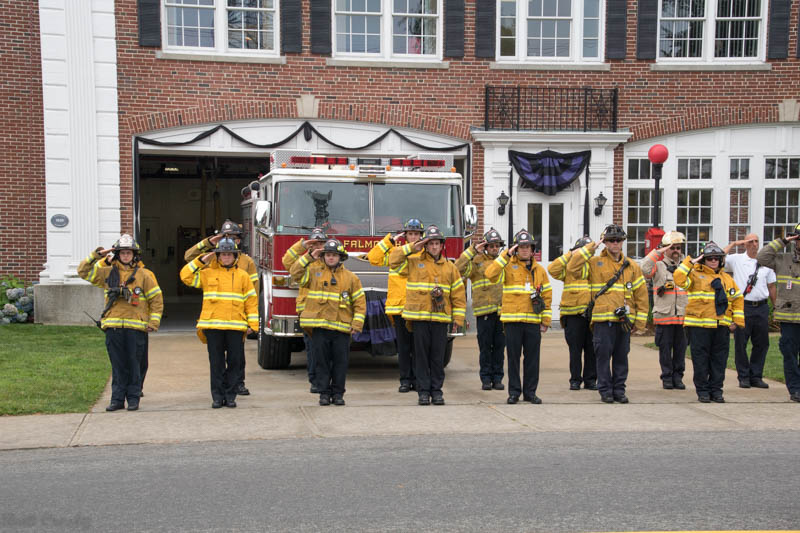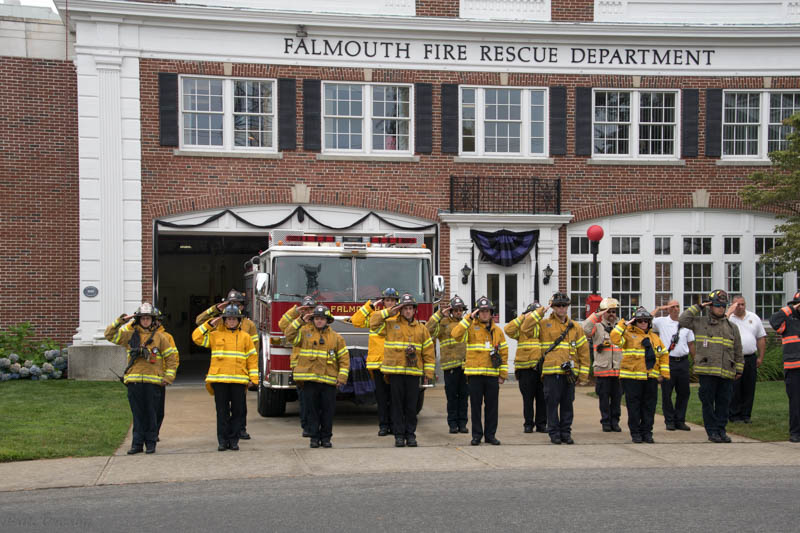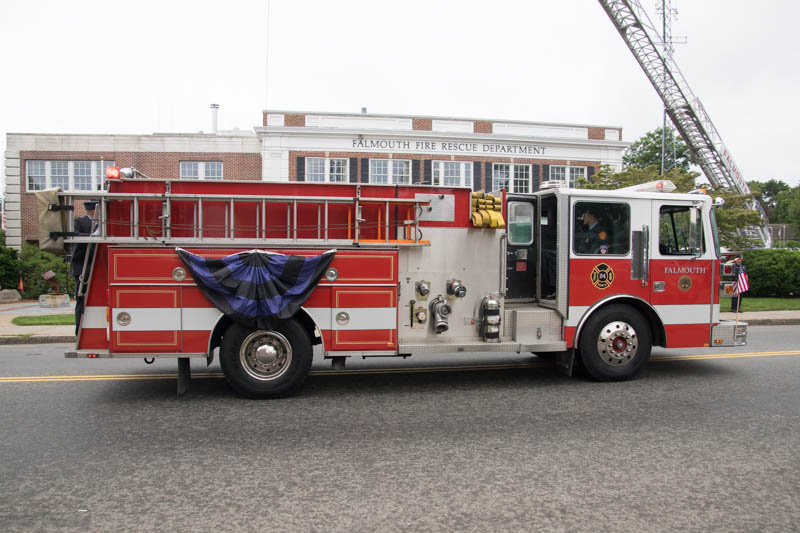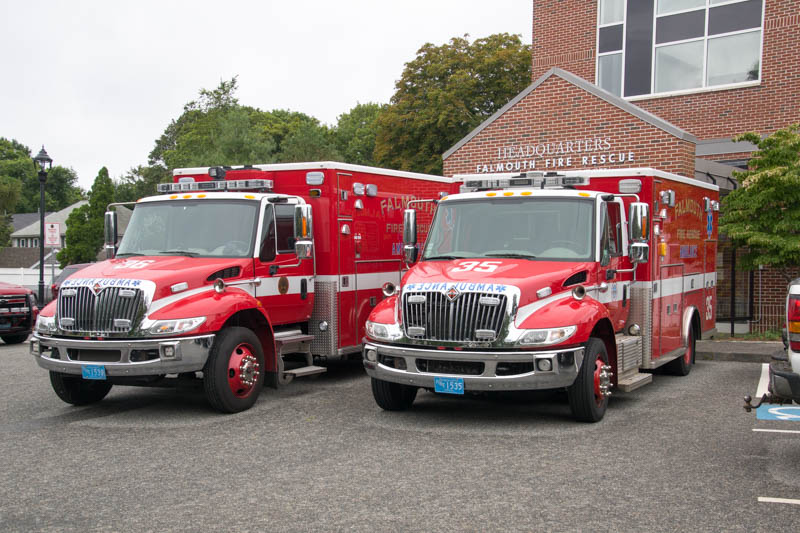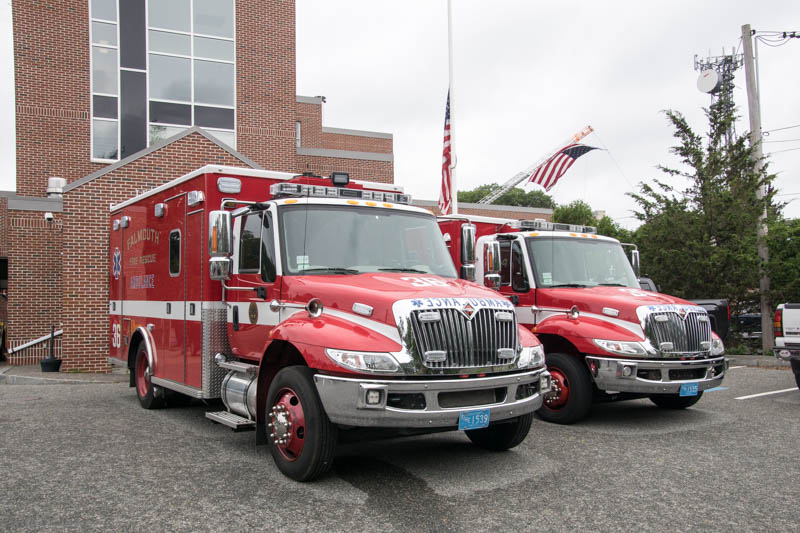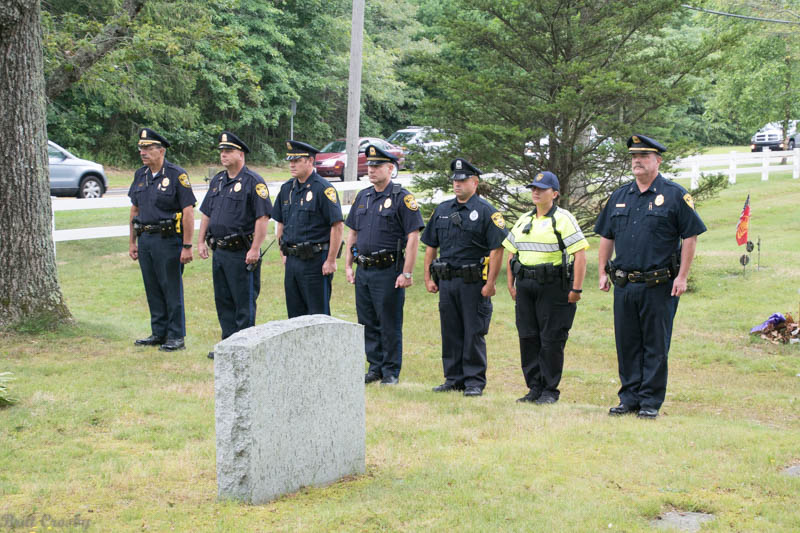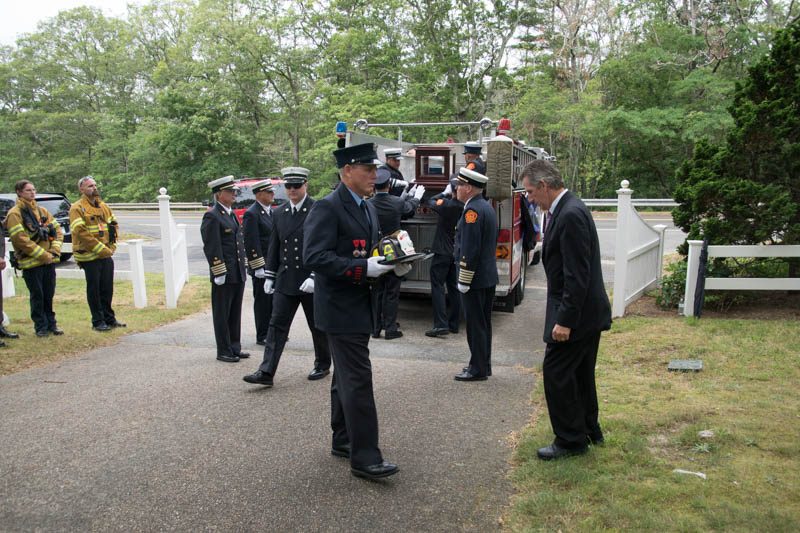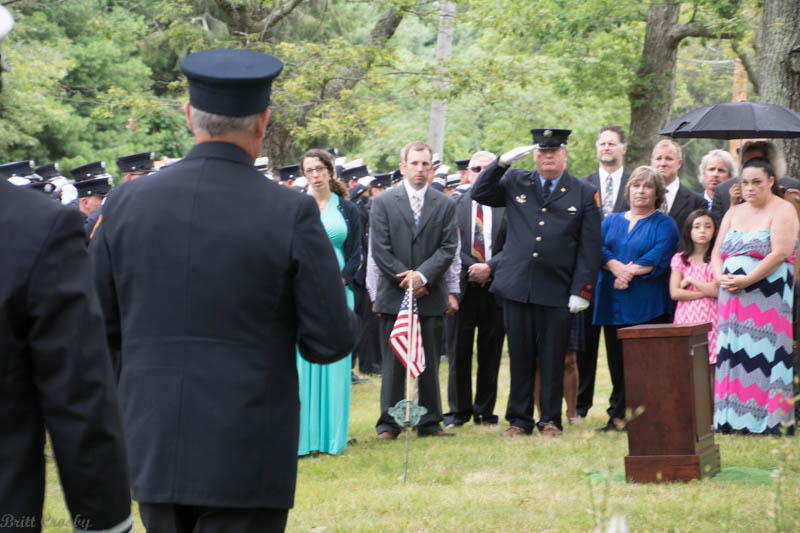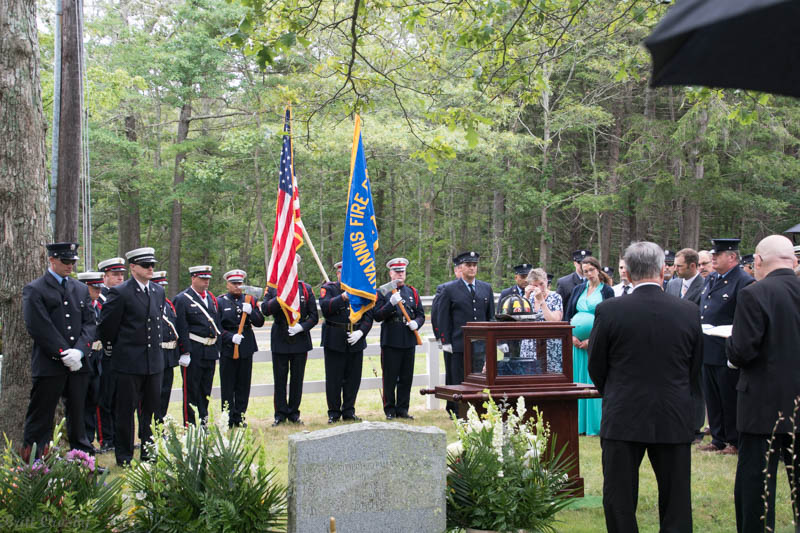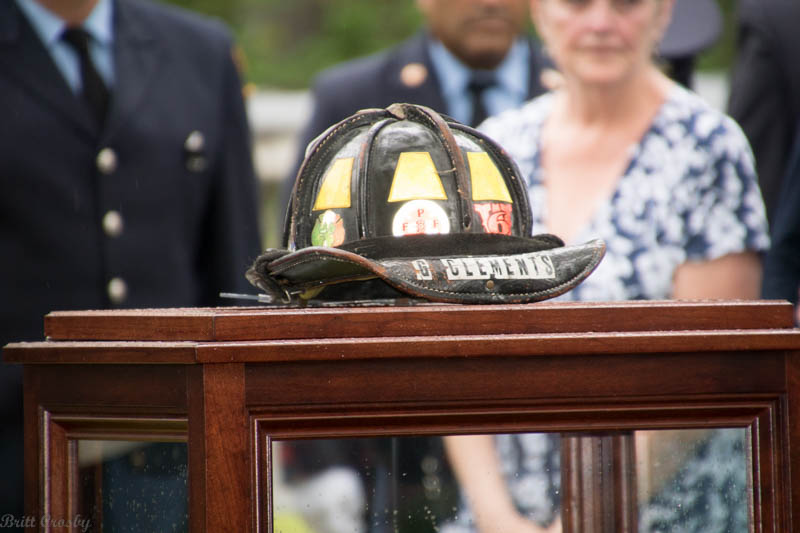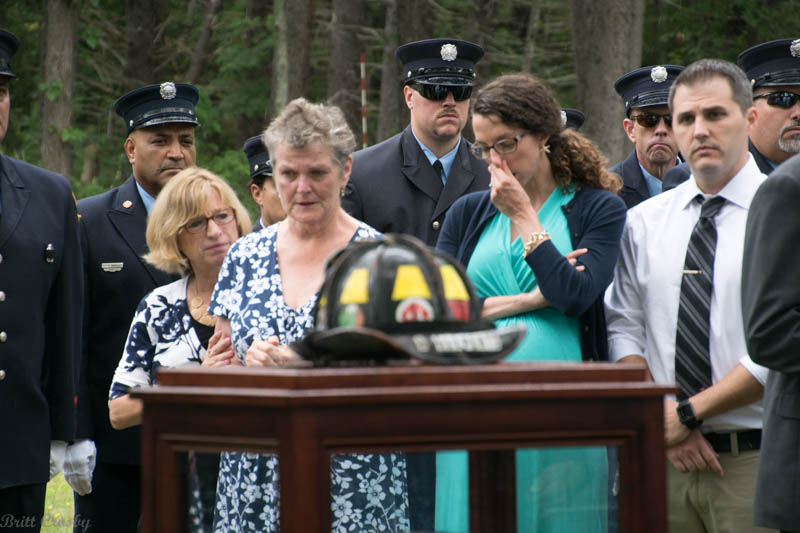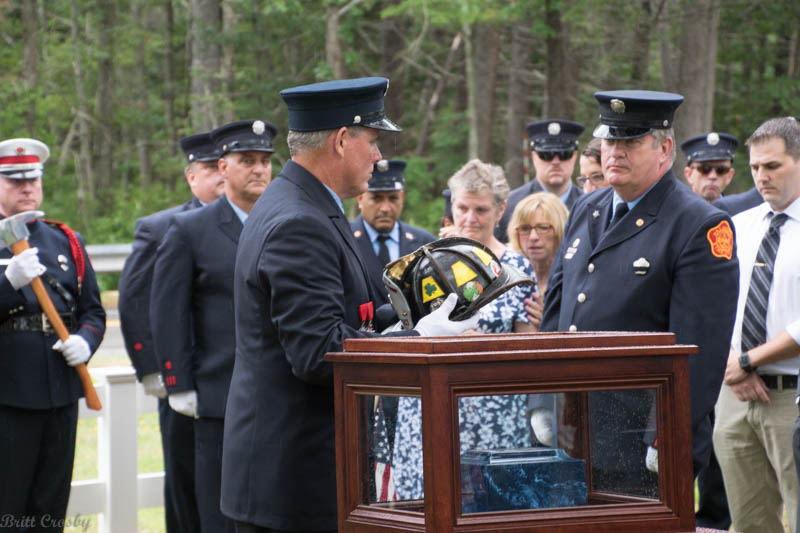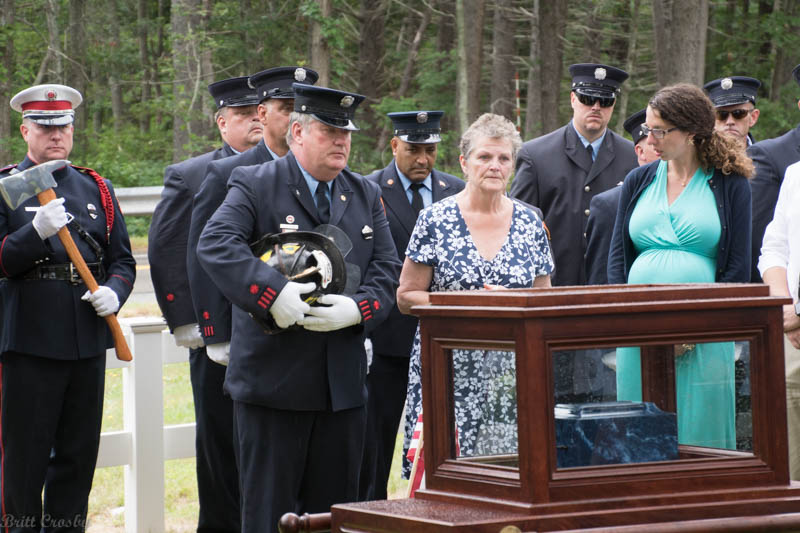 Group 2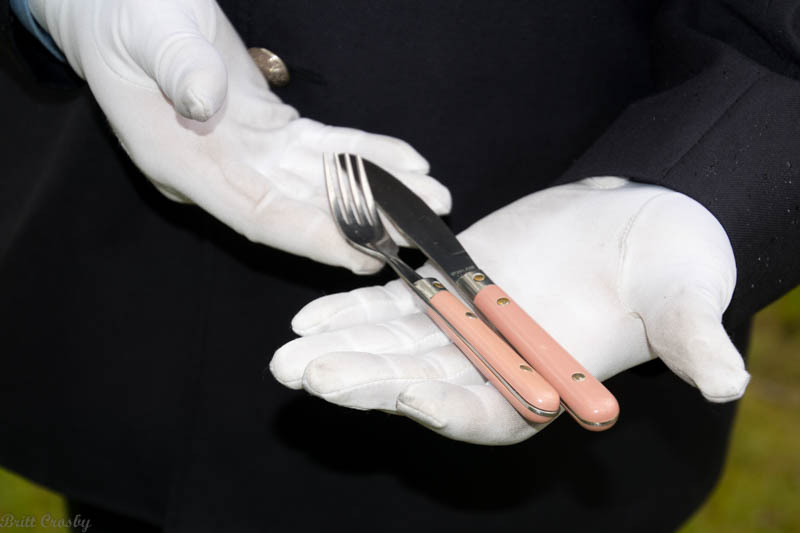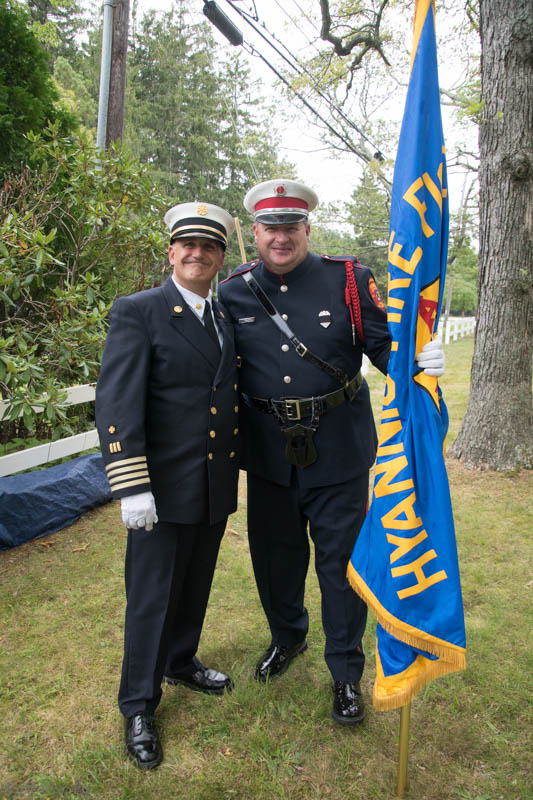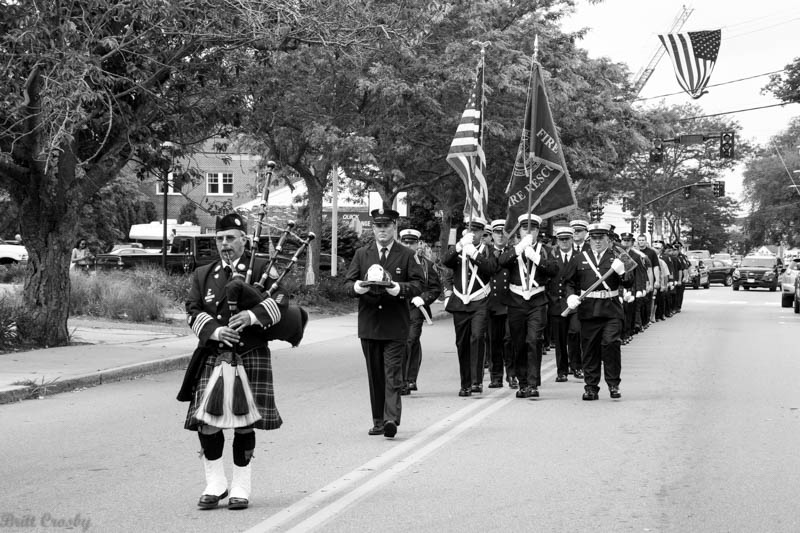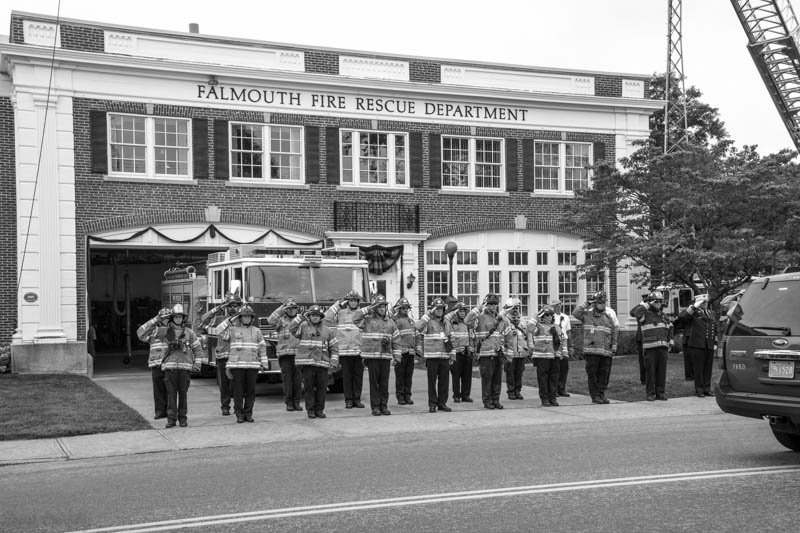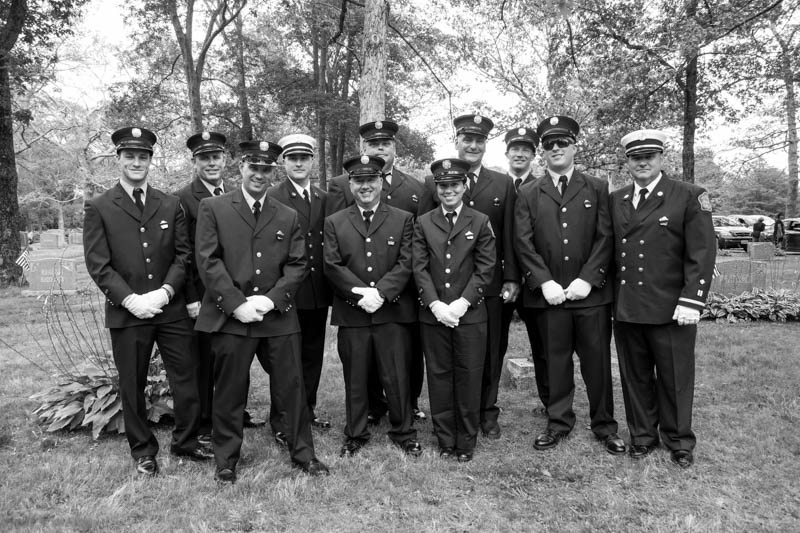 CapeCodFD.com
2017