CapeCodFD.com
CHATHAM FIRE DEPARTMENT
NEW HEADQUARTERS FIRE STATION
CHATHAM FIRE RESCUE HEADQUARTERS
The Chatham Fire Department moved into their new headquarters fire station
on May 24, 2016. The new station is located at 135 Depot Street, Chatham
on the site of the old station.
The old station was built around 1952 and added onto in 1978. It was originally
a call station before the department had 24 hour fulltime coverage. In recent
years larger apparatus and the need for more ambulances created space issues
and the department began to look at options for replacing the station.
In 2012 Chatham voters rejected the first attempt to fund the station. It was back
to the drawing board and after reducing some of the size of the building came
back to voters in 2013 who approved a smaller, yet more expensive building
(due to delays in construction).
In September of 2014 the department moved out of the old station and into
temporary housing at the Chatham DPW garage on Crowell Road. Several
trailers provided temporary living and office space while the old site was
cleared and the new building constructed.



The New Station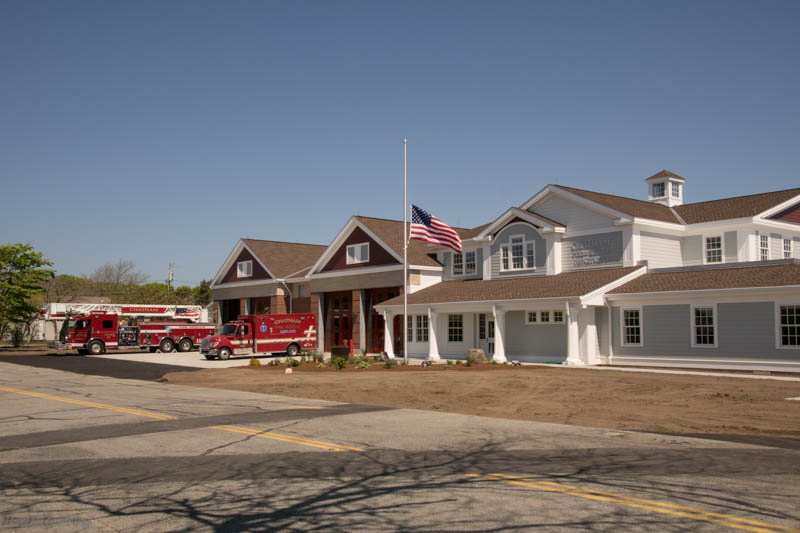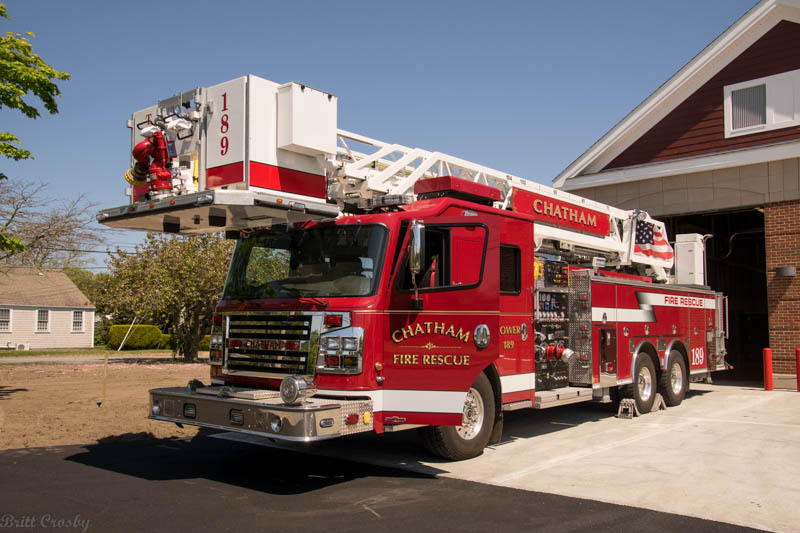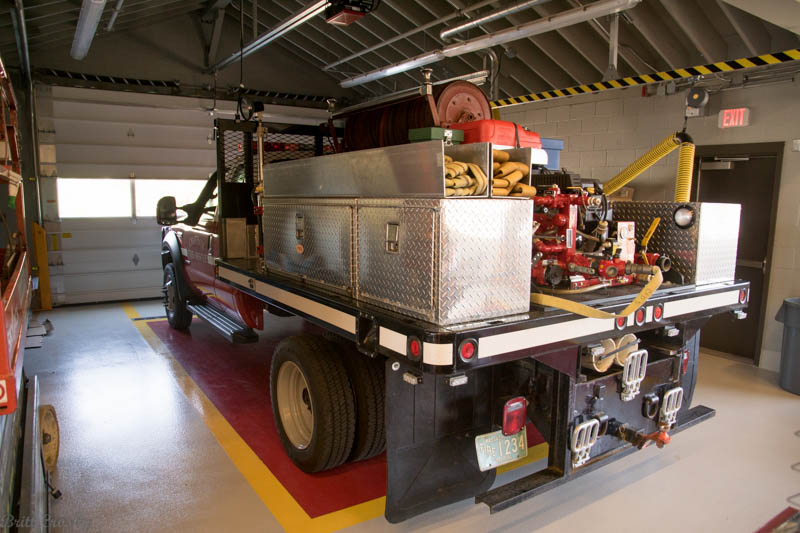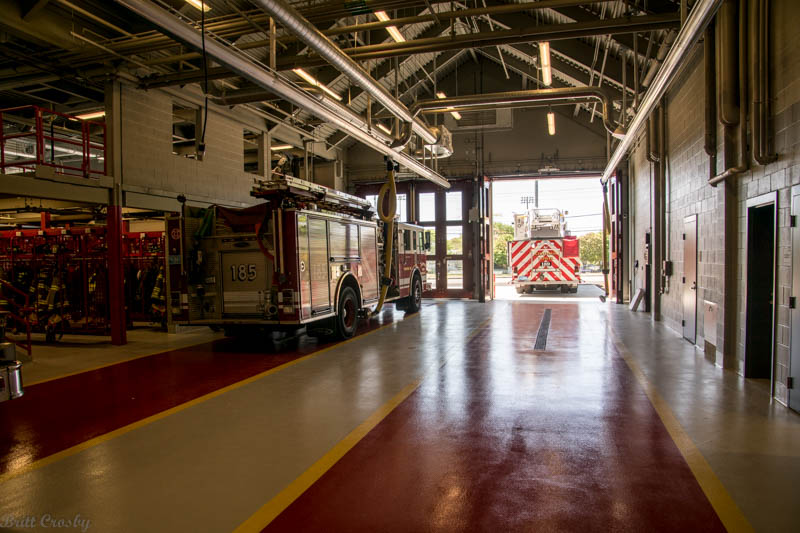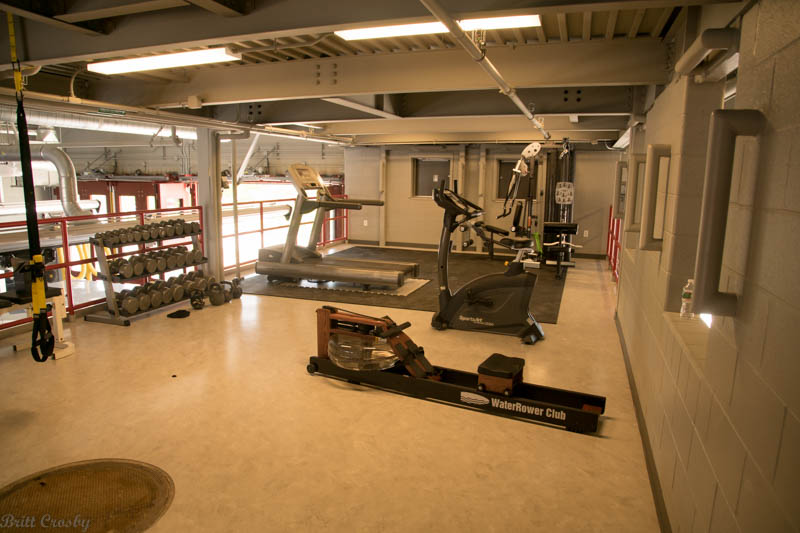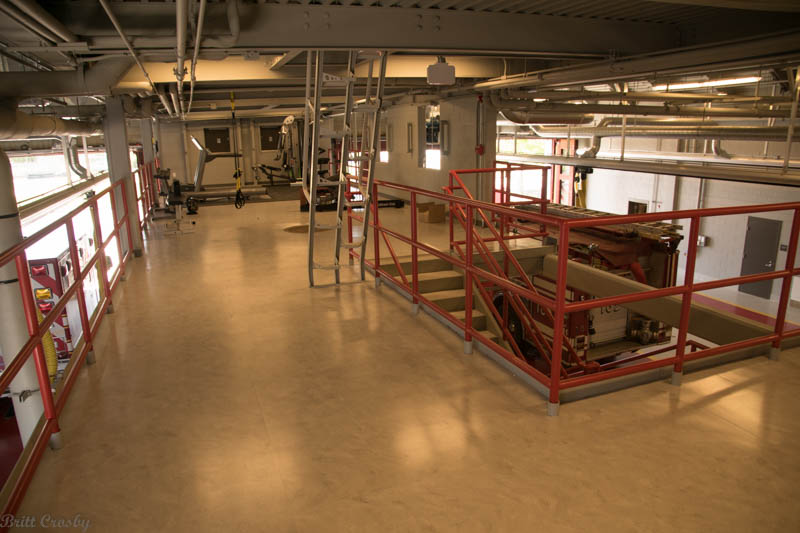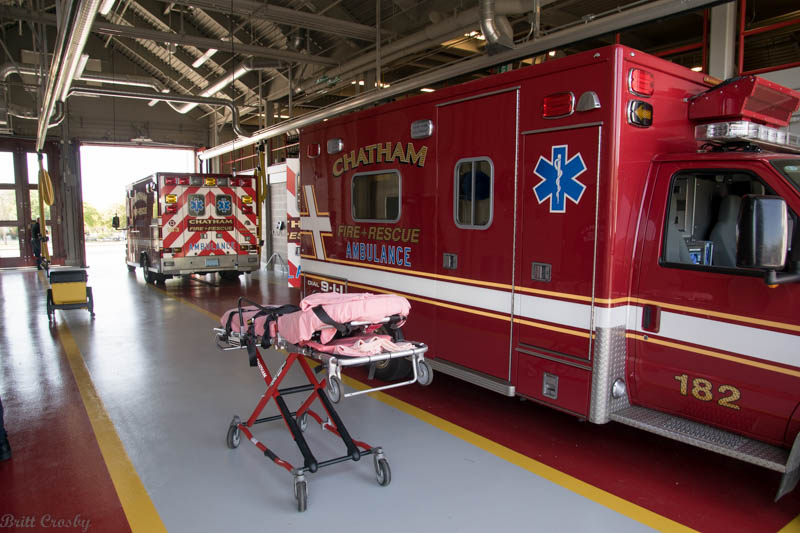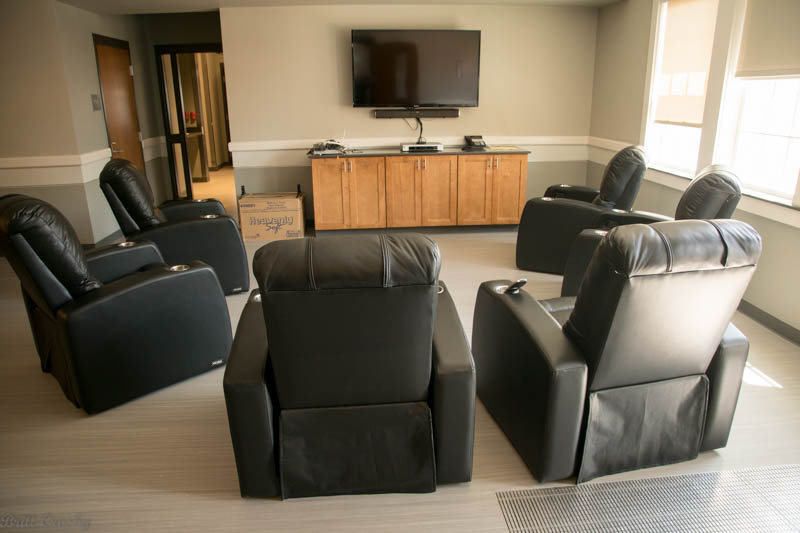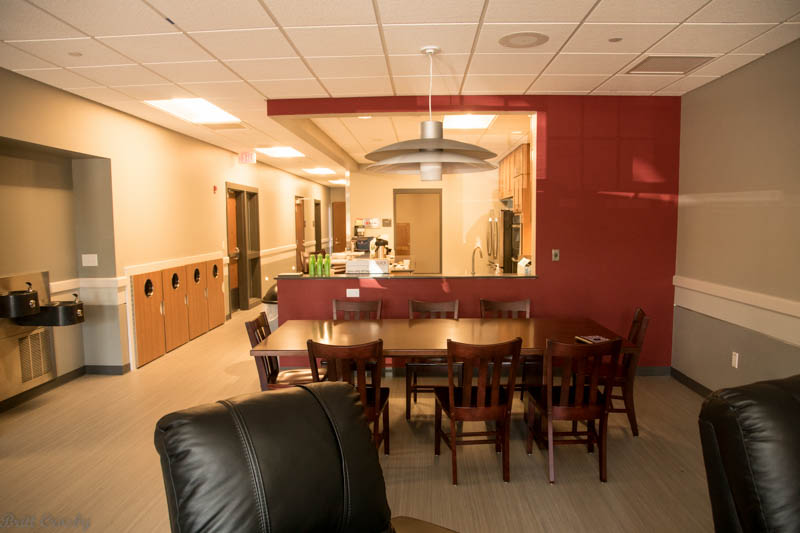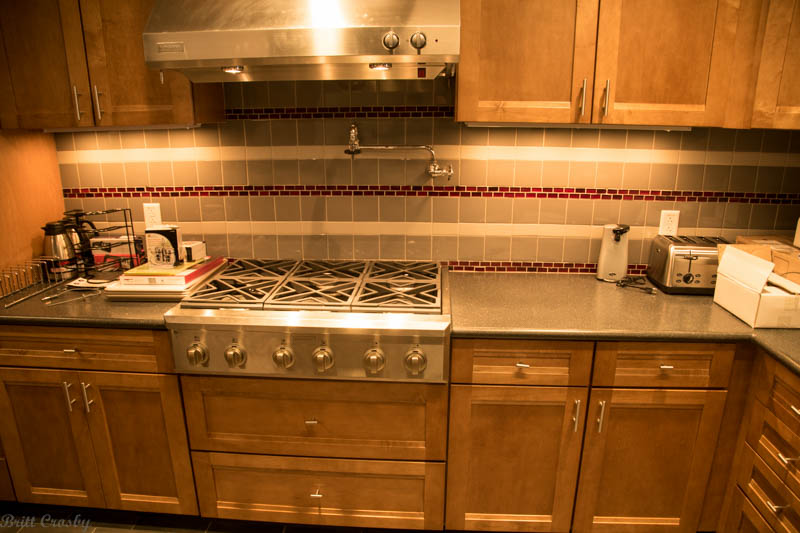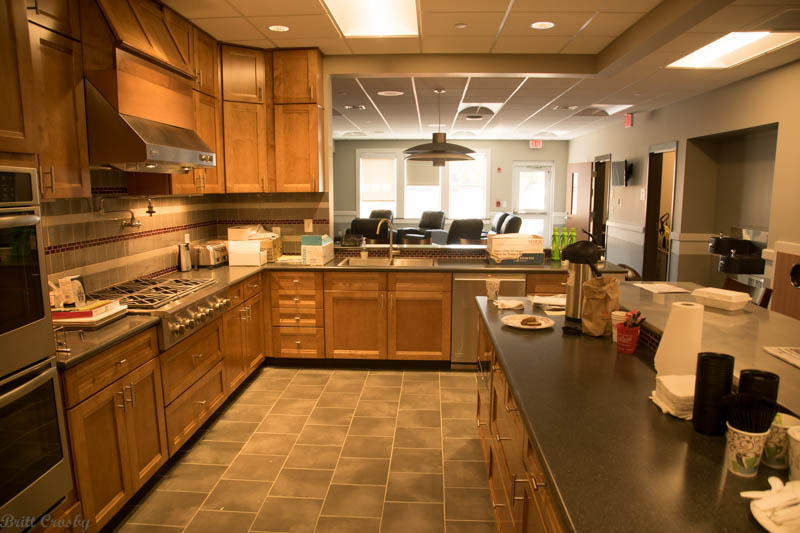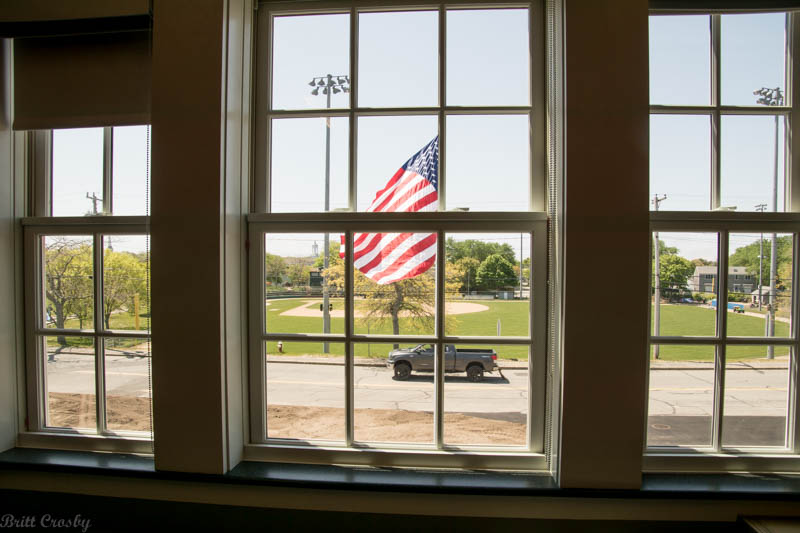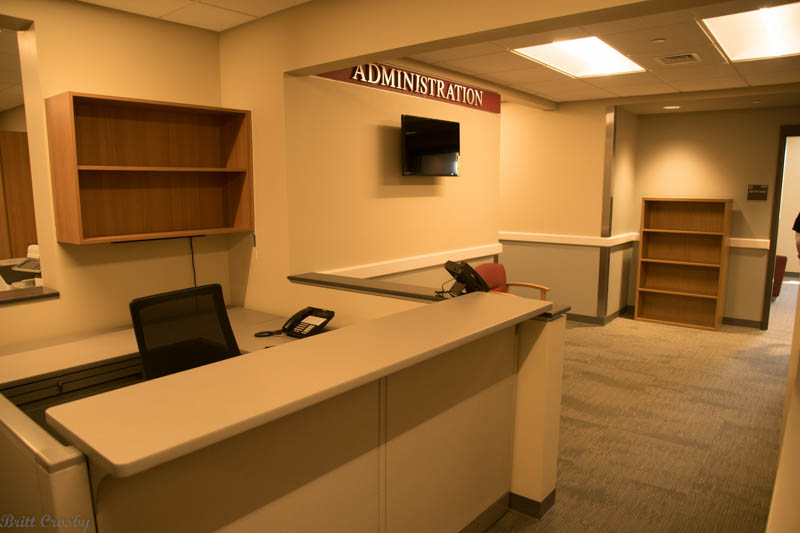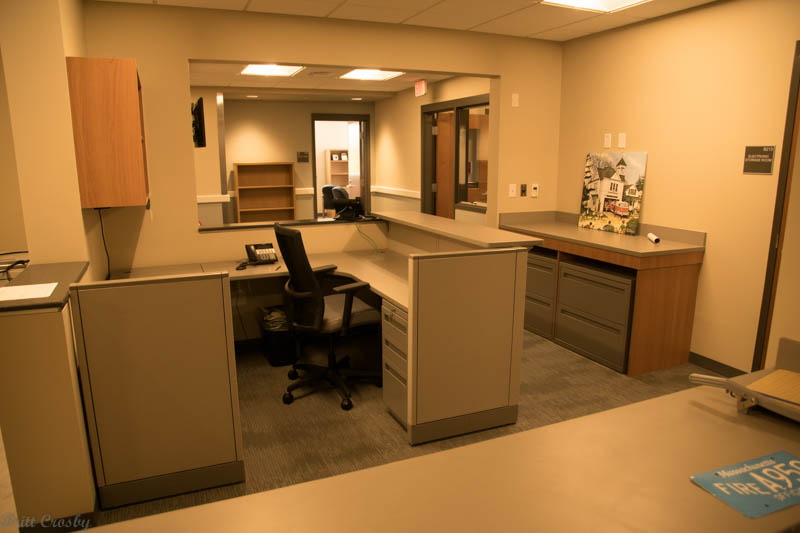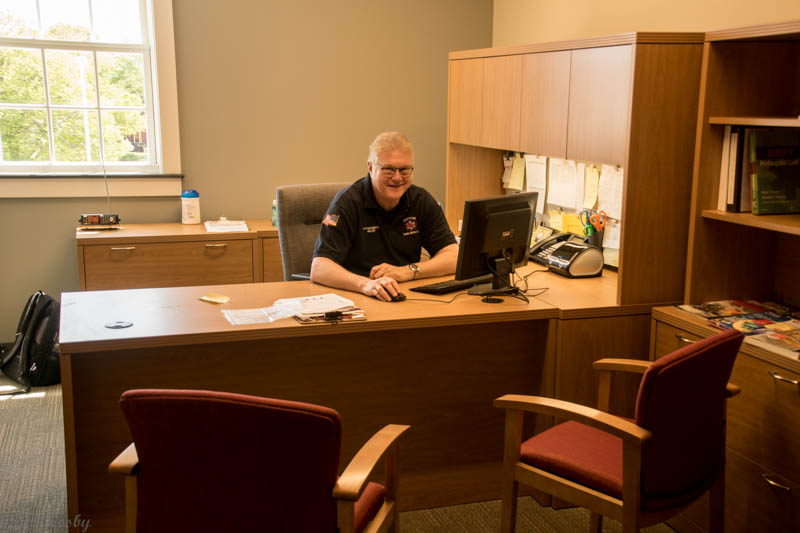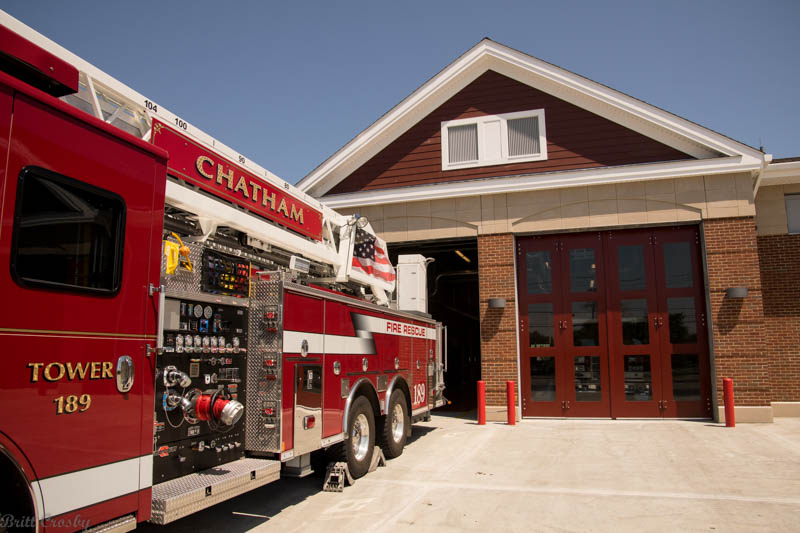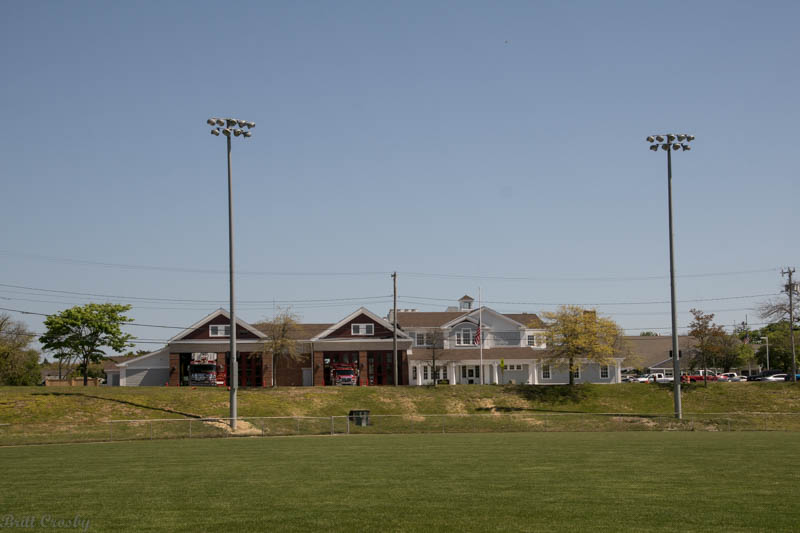 The station is seen in the background of the Chatham Cape Cod Baseball League field.
Temporary Station at DPW
CHATHAM DPW GARAGE
221 Crowell Road
The Fire Department moved into this garage and several trailers while construction took place.
Dispatch was moved into the "pod" like box in the center of the photo.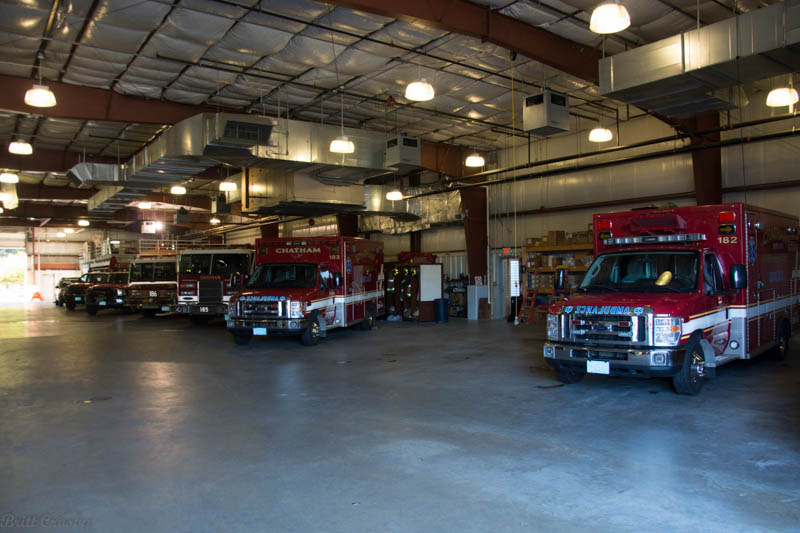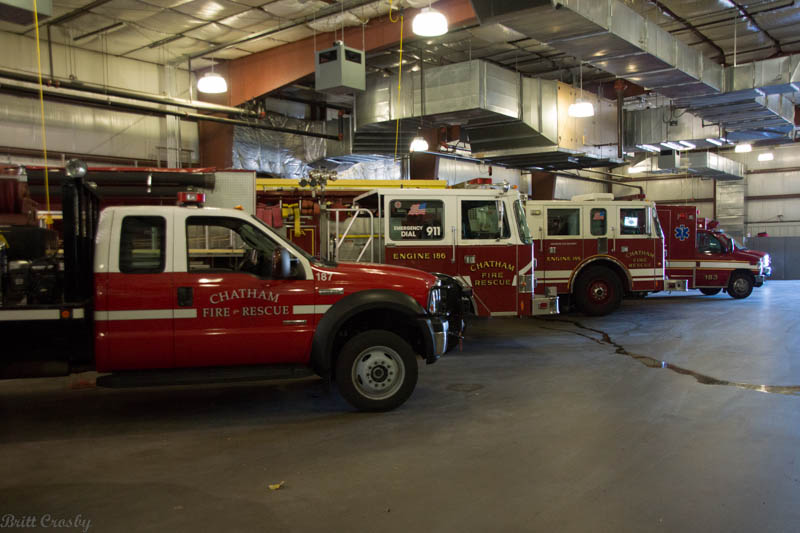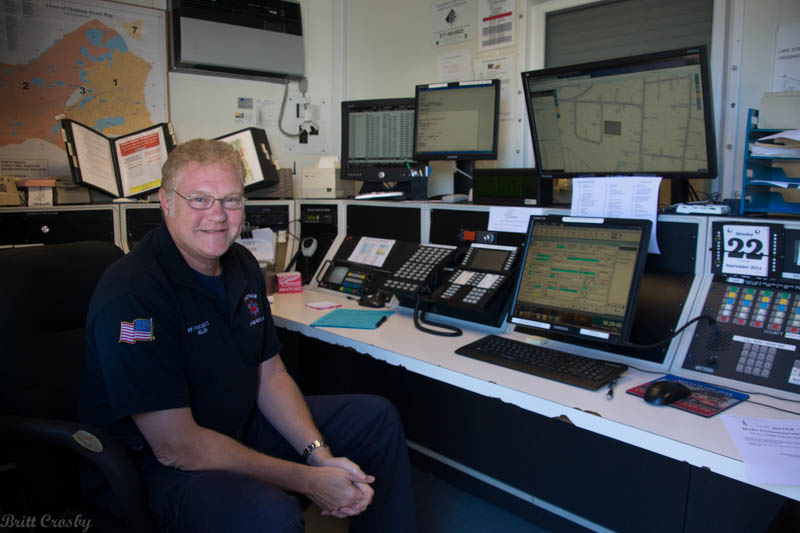 The Old Station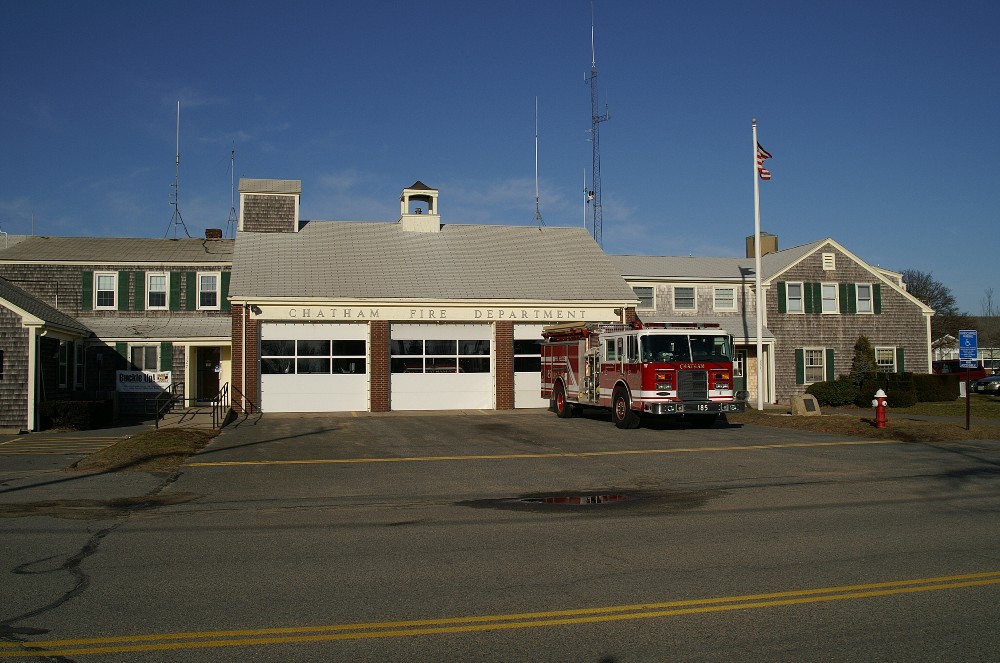 The Old Chatham Fire HQ
135 Depot Street
Build around 1952 and added onto.
At one time also housed Chatham Police Dept.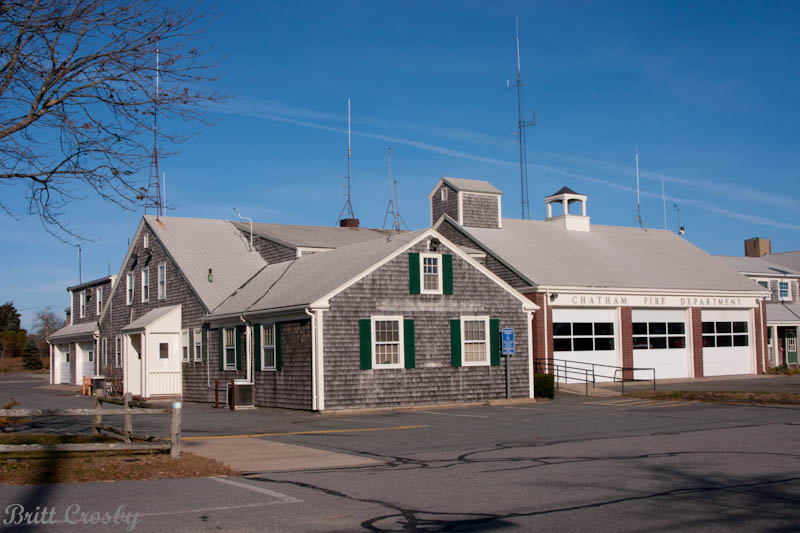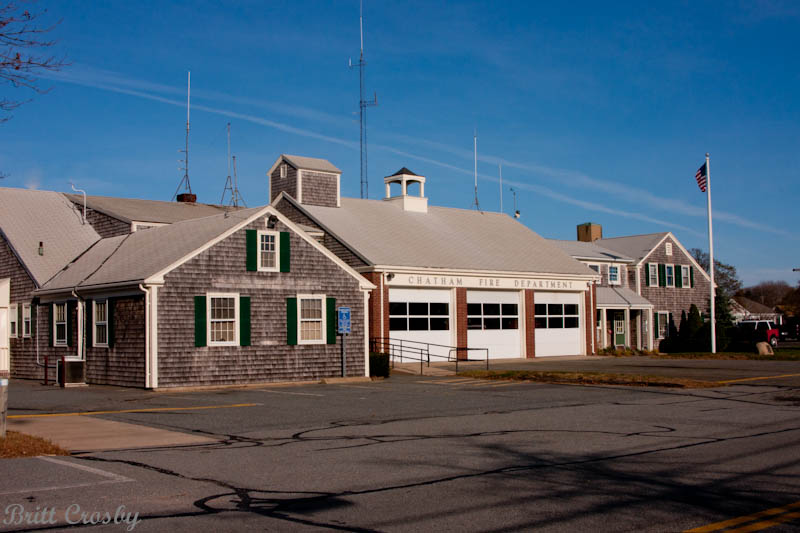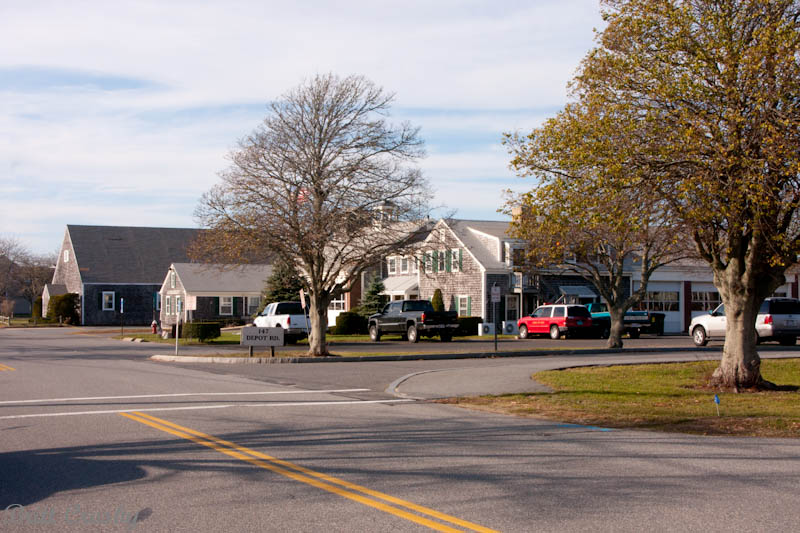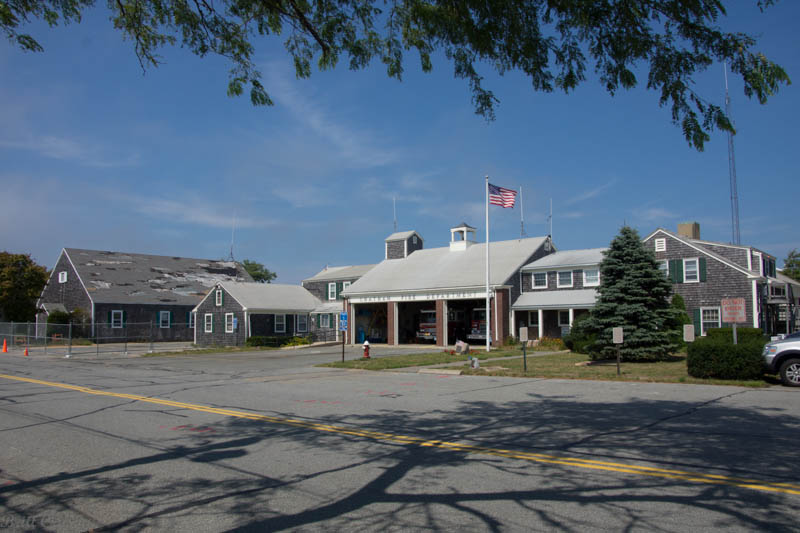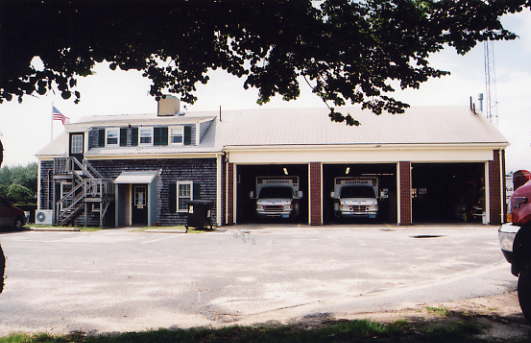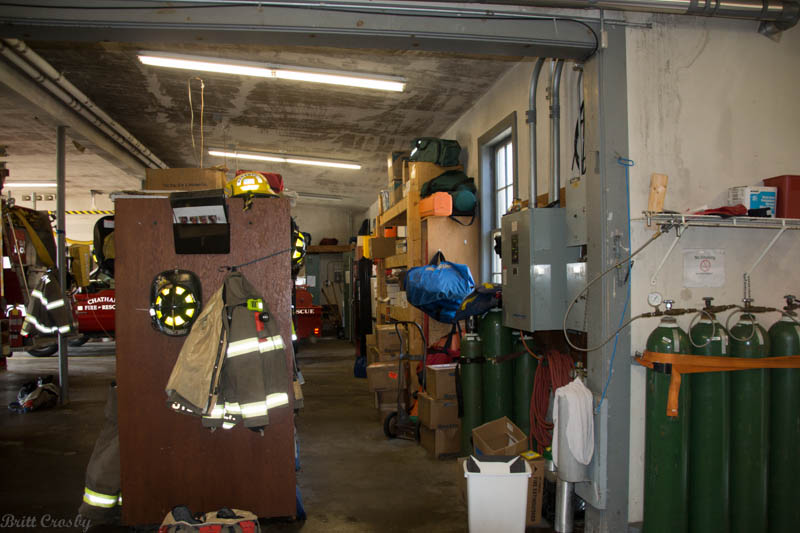 The previous Chatham Dispatch
Memorial for September 11, 2001 in front of the old station.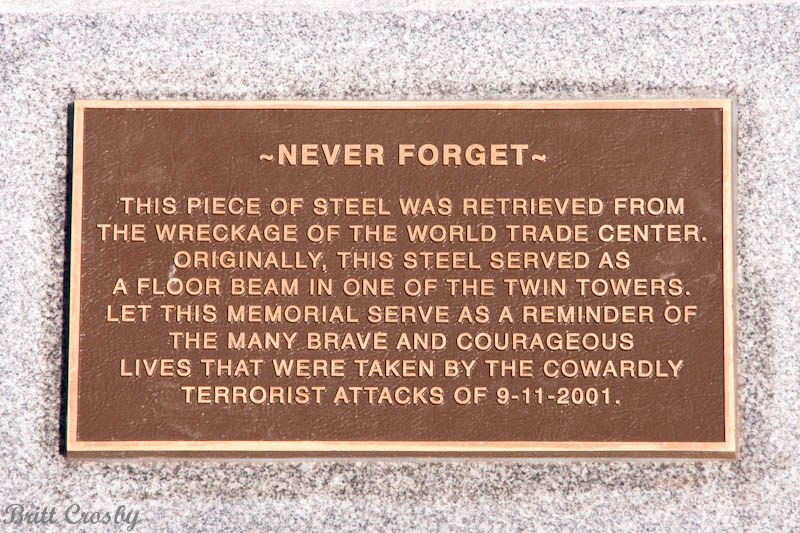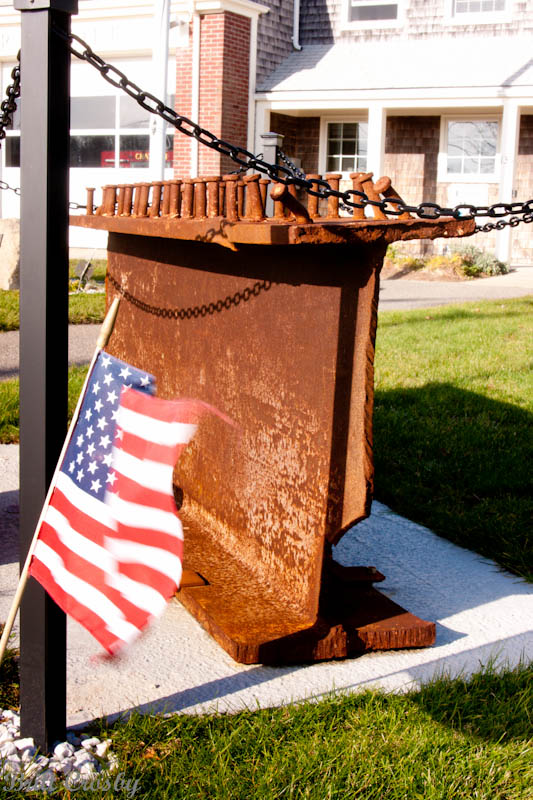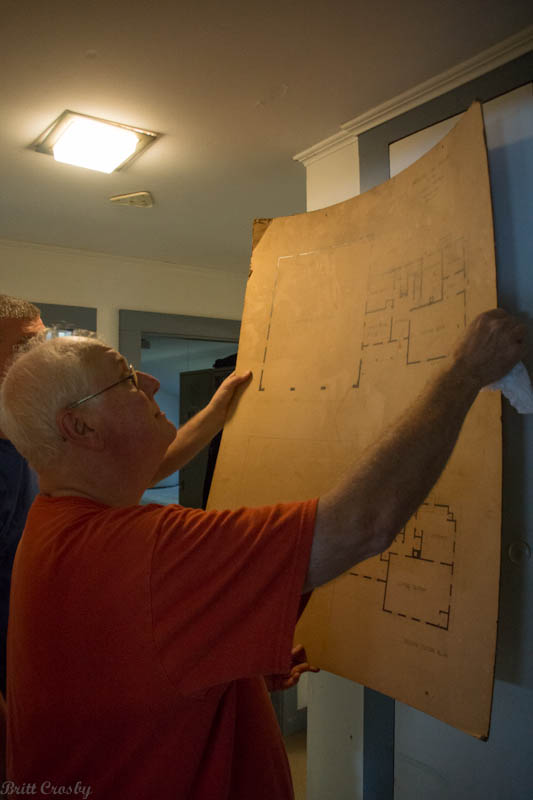 Retired Deputy Chief Hunter found the "old" plans for the 1952
Station while helping clear out the attic prior to destruction of
of the old station.
Planning a New Station
The 2012 proposed Chatham facility
Destruction and Construction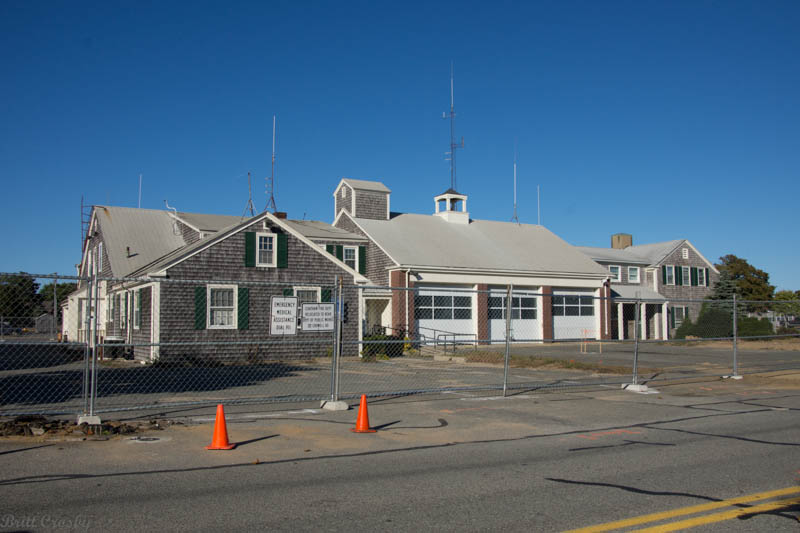 The old station was vacated in September 2014.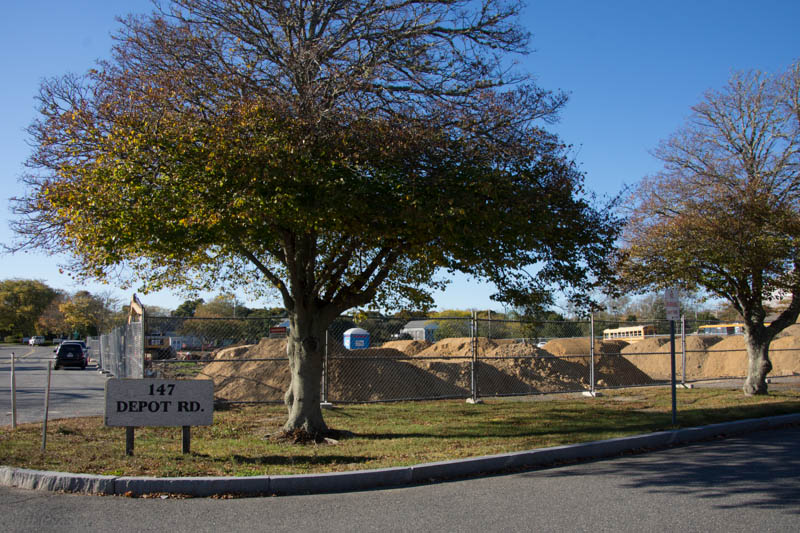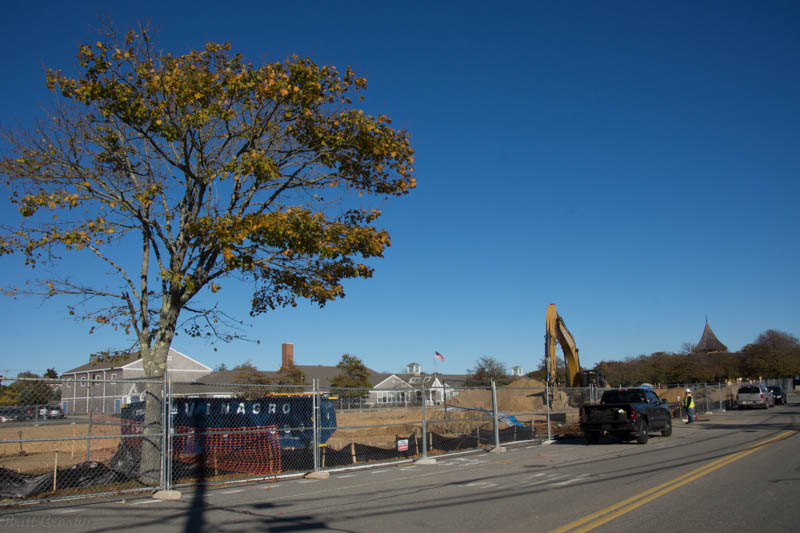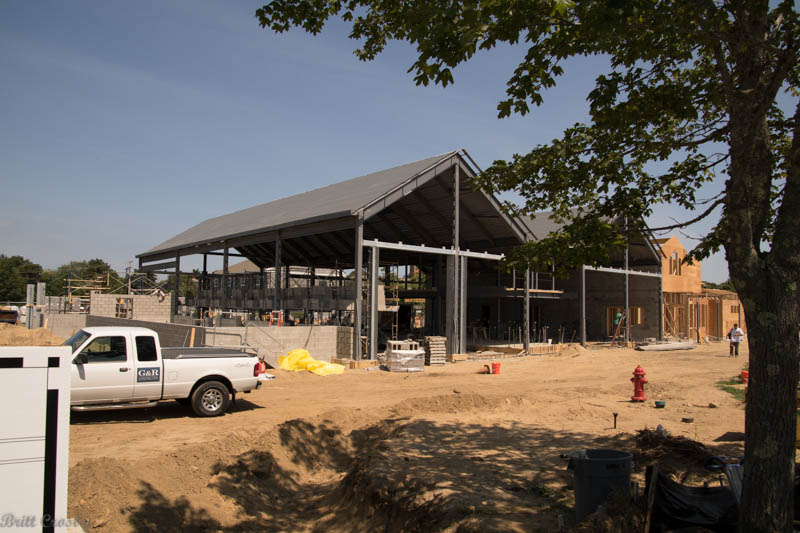 Aug 2015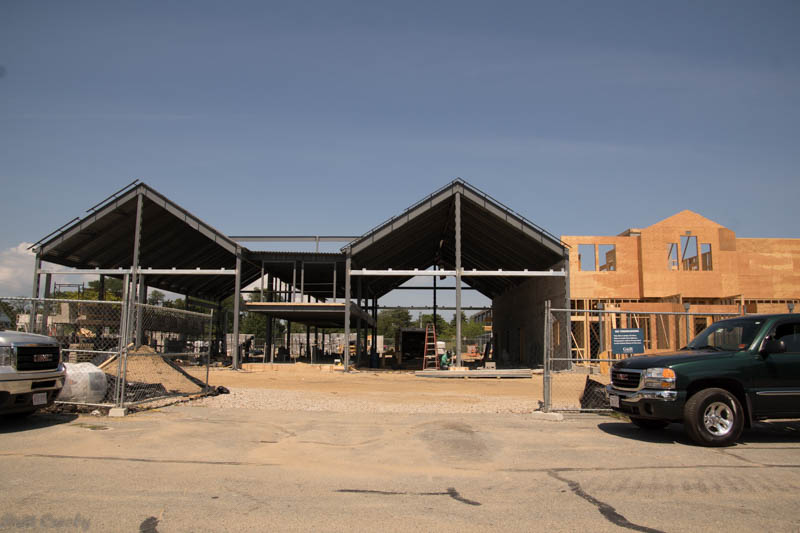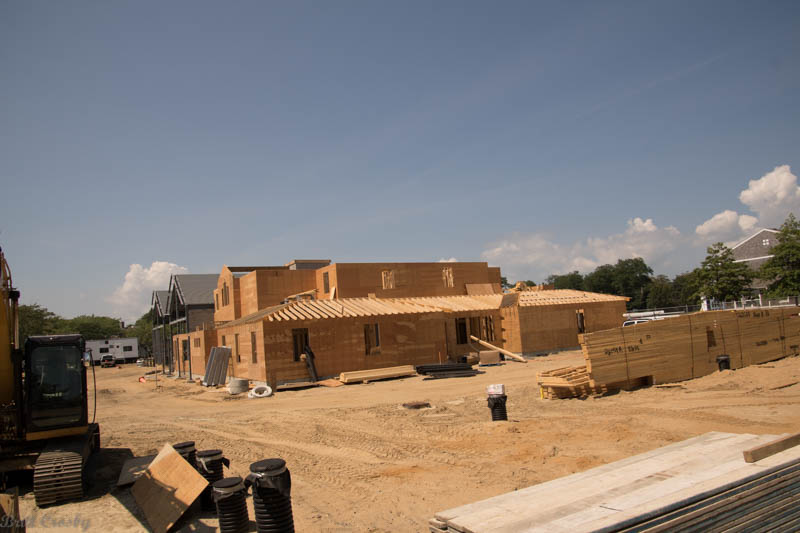 Aug 2015
Sept 2015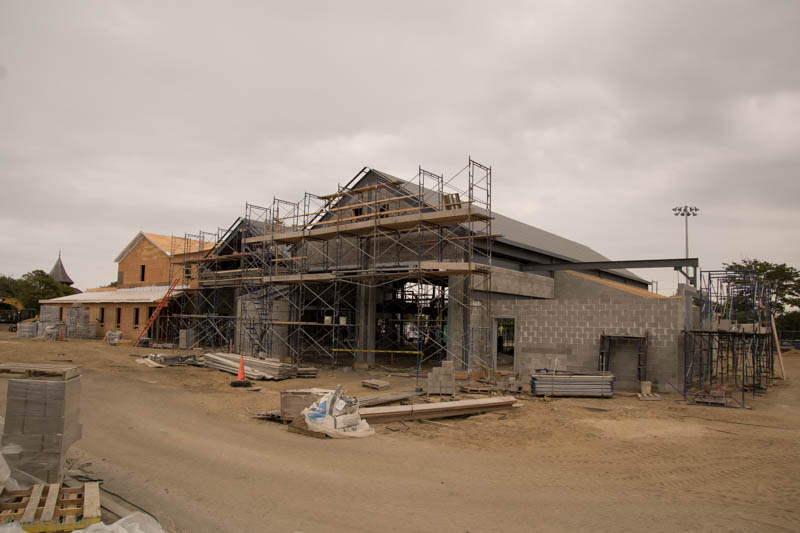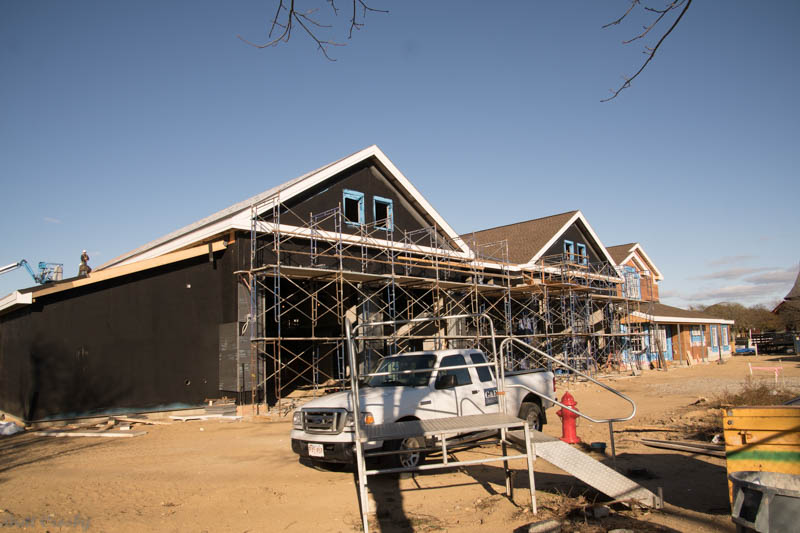 Oct 2015
Dec 2015
Dec 2015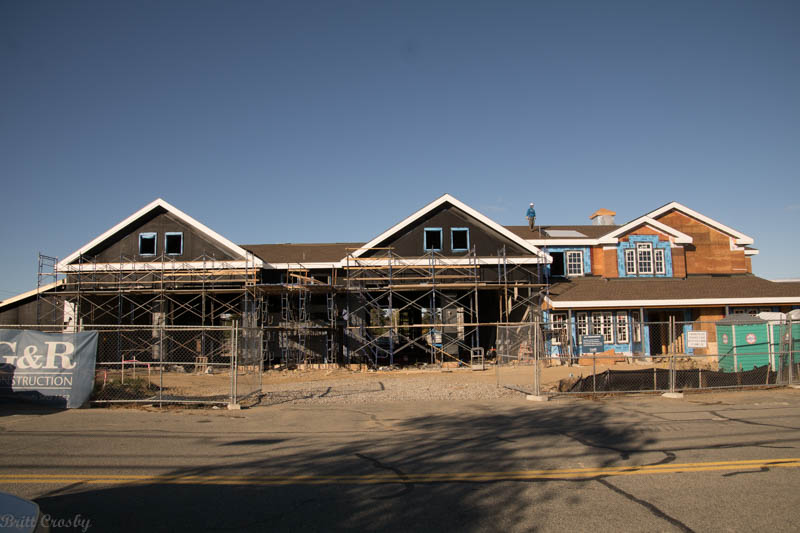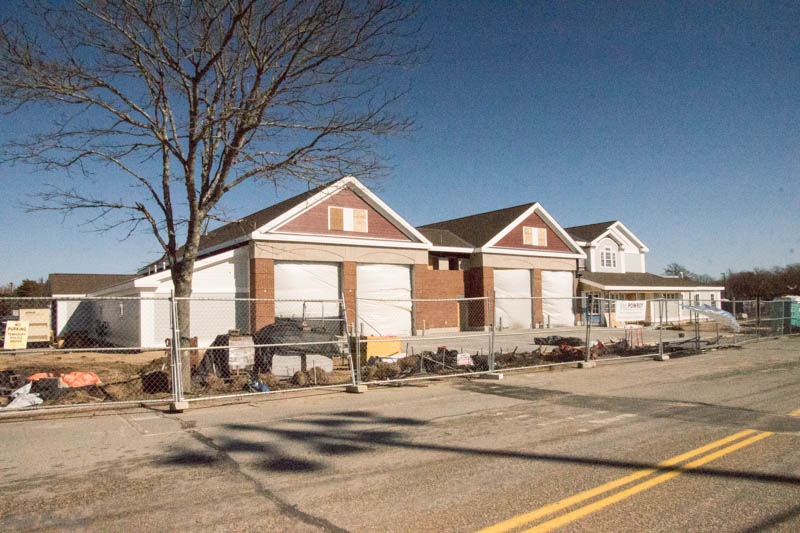 Feb 2016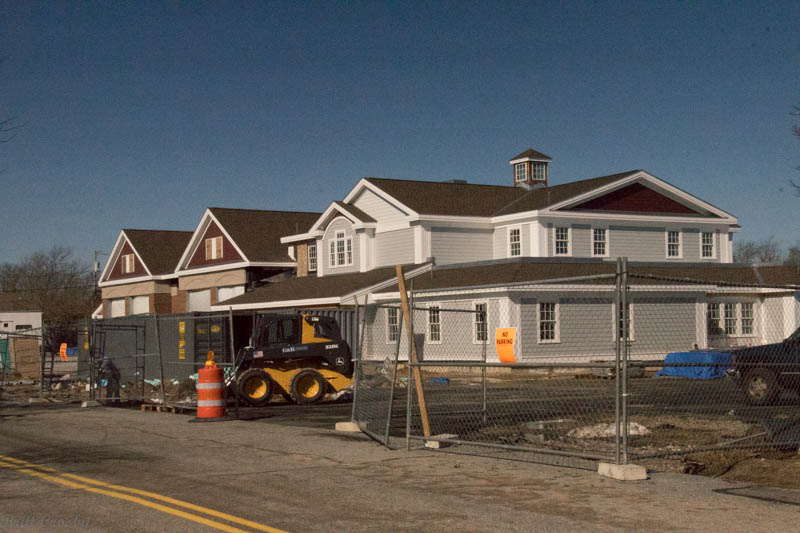 Feb 2016
April 2016
April 2016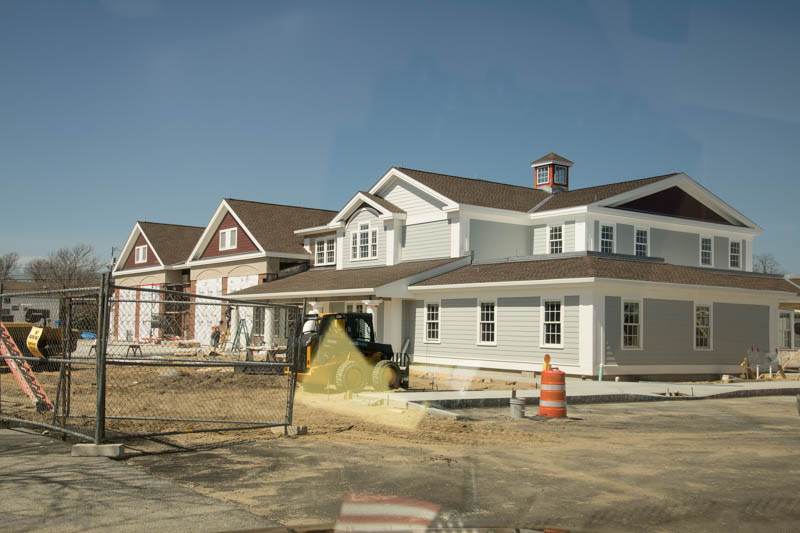 May 2016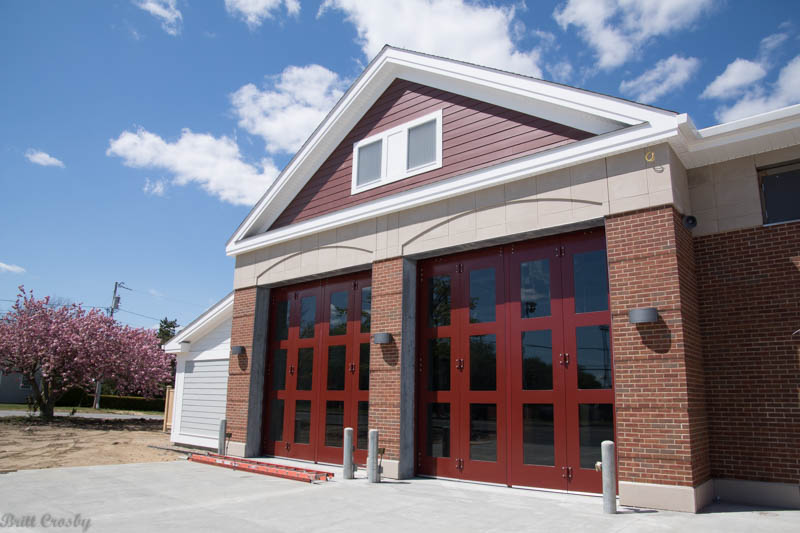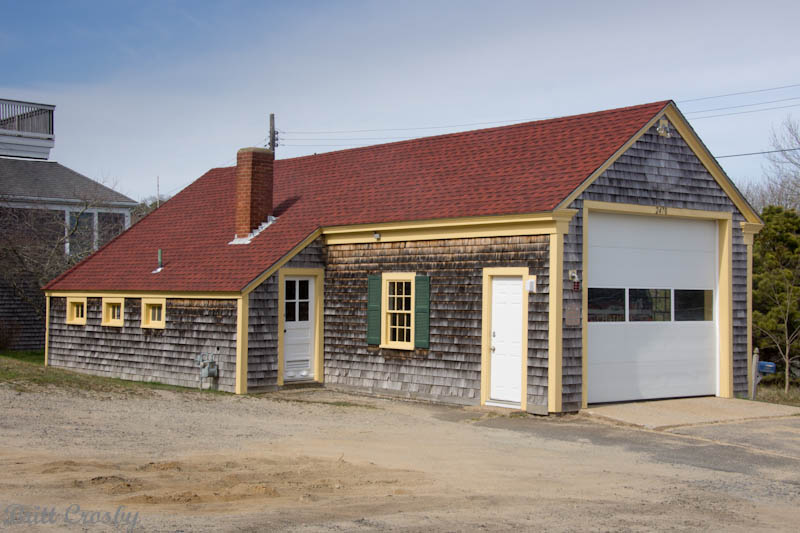 Chatham also has a small station in South Chatham which houses one engine.
It is located on Route 28 near Route 137.
CapeCodFD.com
2016