CapeCodFD.com
CARVER FIRE DEPT
NEW BREAKER 27
March 30, 2013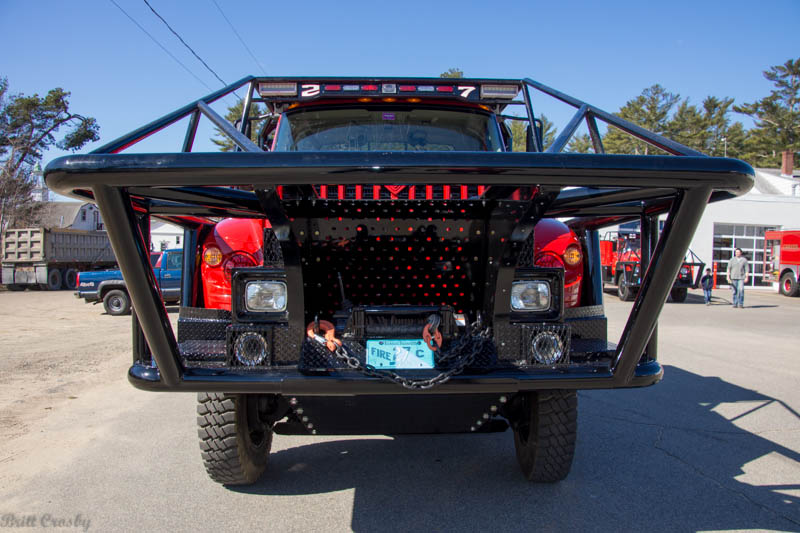 CARVER BREAKER 27
The Carver Fire Department took delivery of their new Breaker 27 in March 2013.
The 2013 International 7400 4x4 / VTEC Brush Breaker has a 250 gpm rear diesel pump,
carries 800 gallons of water, and 20 gallons of class A foam. The truck was based on the design
of Carver's older breakers, but because of changes in the size of the chassis a good deal of work
went into fabricating this newest brush breaker. It has front and rear winches, and a pneumatic
tank dump system that allows it to participate in water shuttle as well as brush firefighting.
The new breaker will be at Central station.
The 1991 International / Murphy brush breaker it replaced will be reassigned
as Breaker 26 and serve as a spare unit, nearly identical to the units at Stations 2 and 3.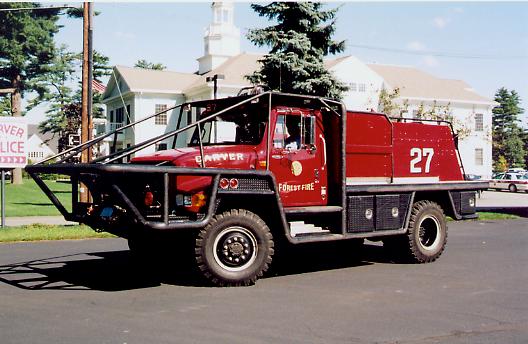 1991 Breaker 27 will become Breaker 26 in Reserve.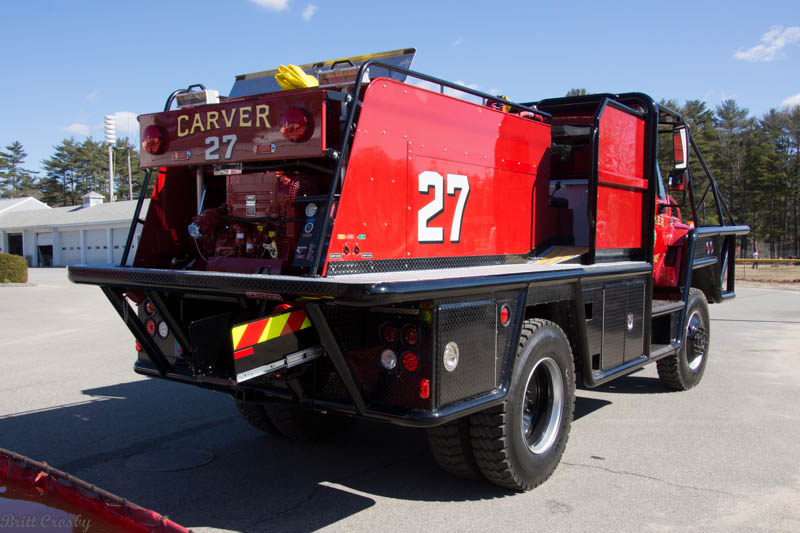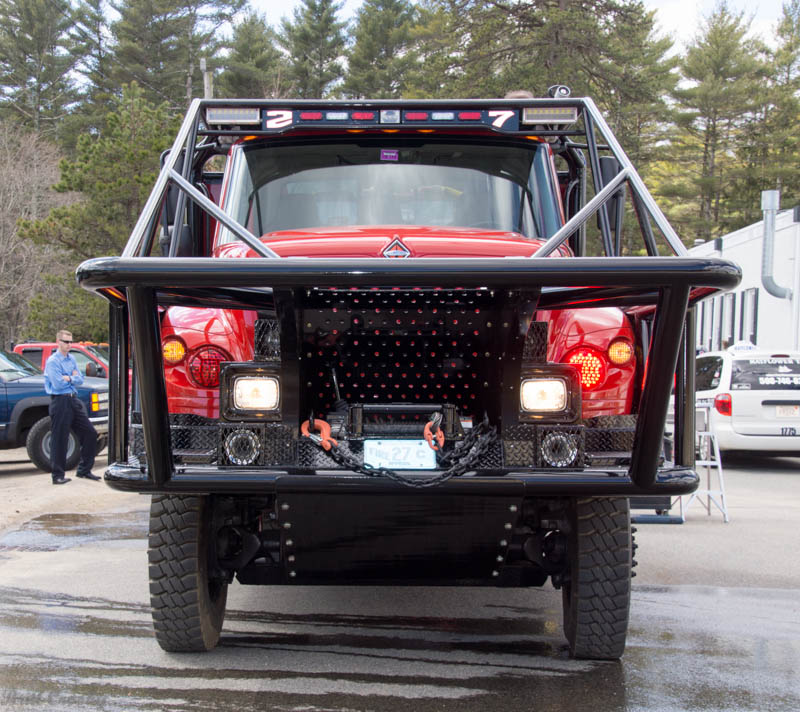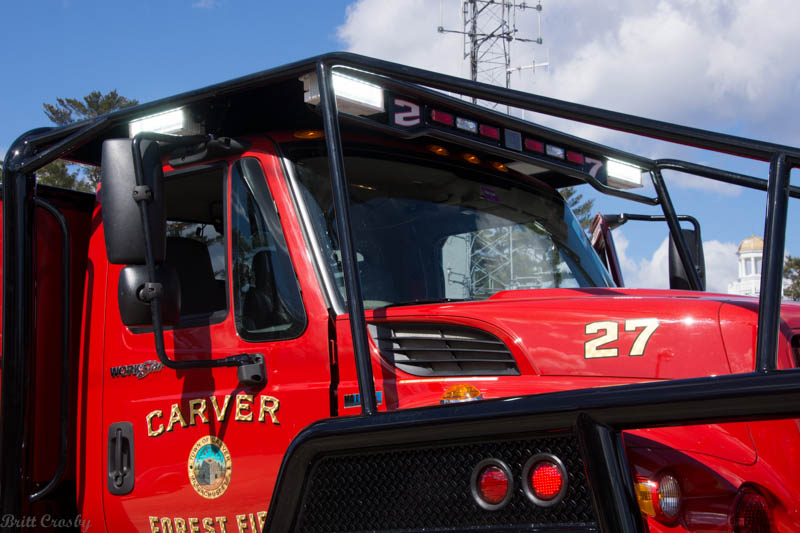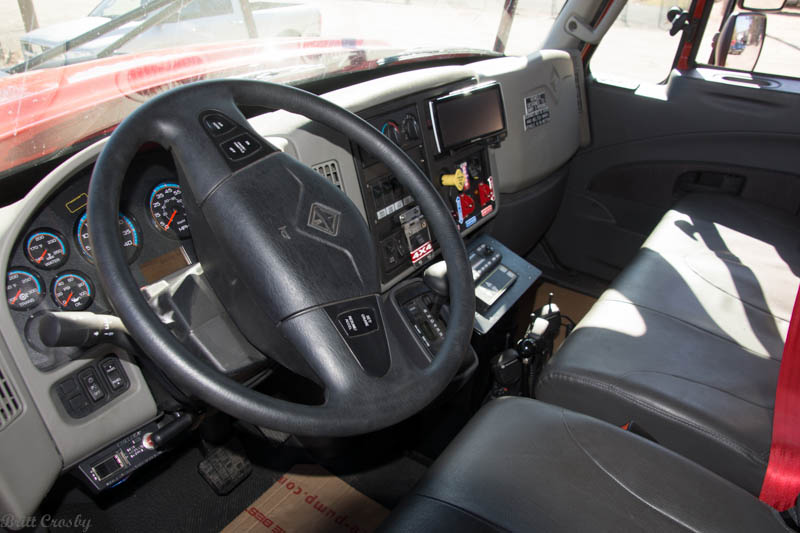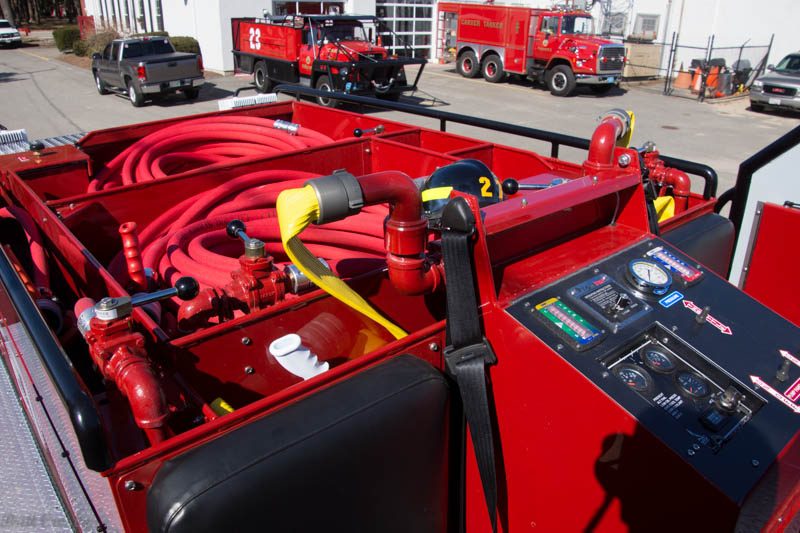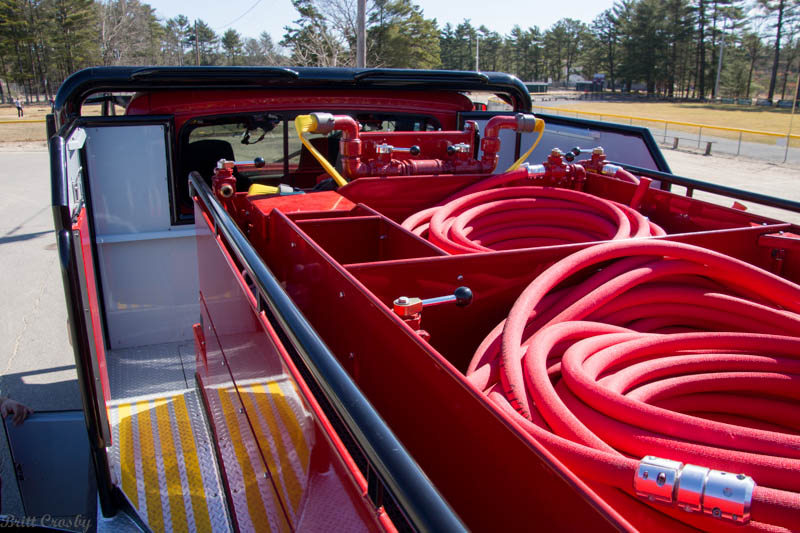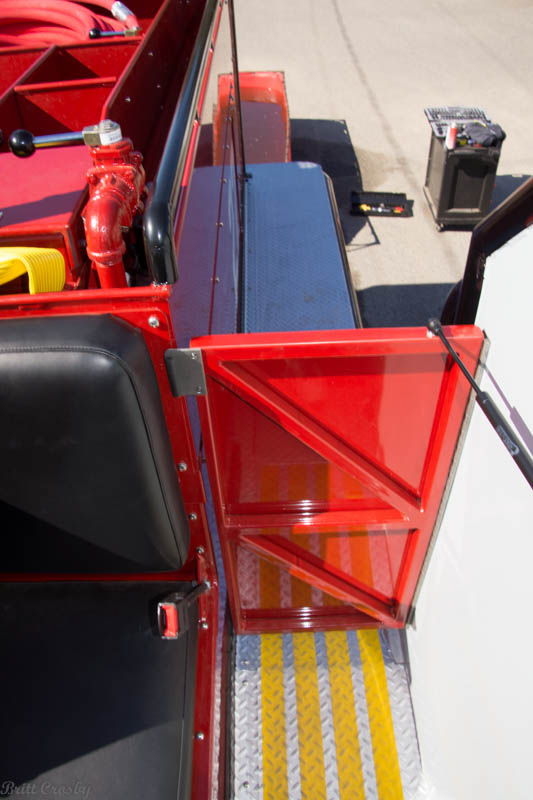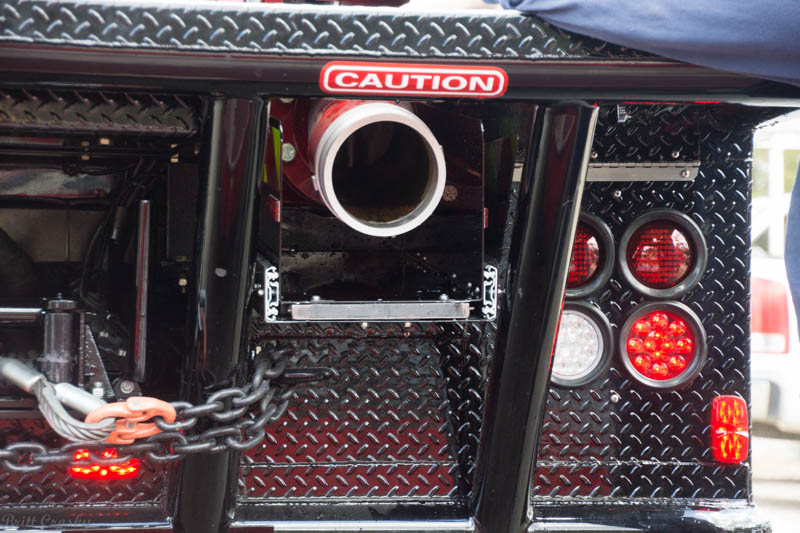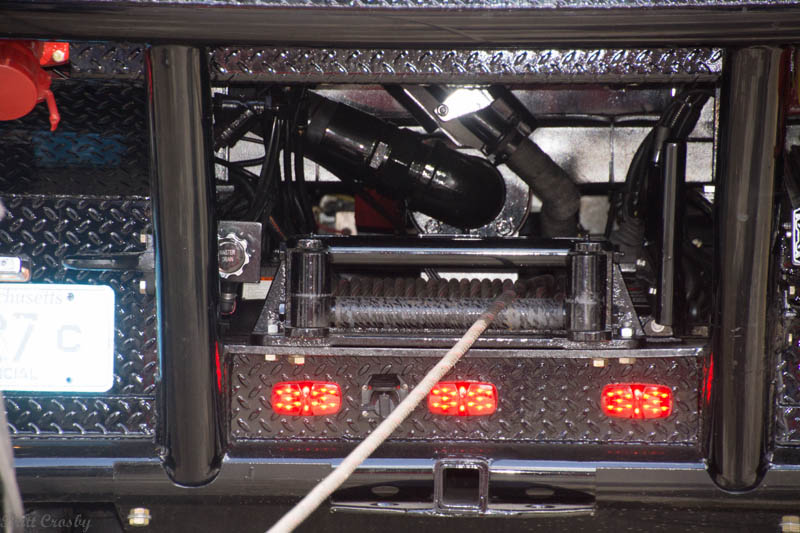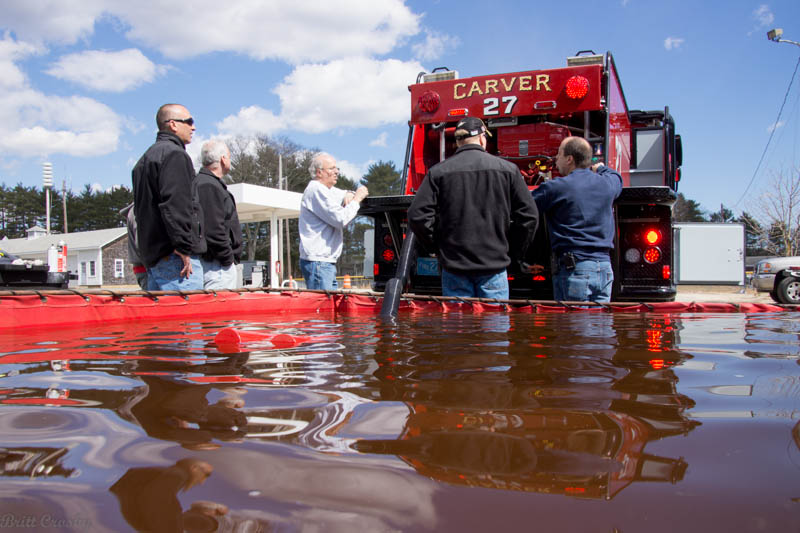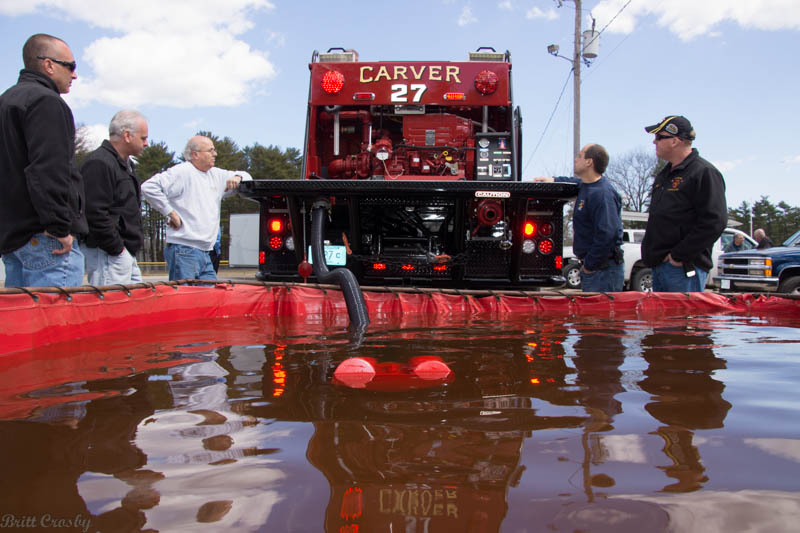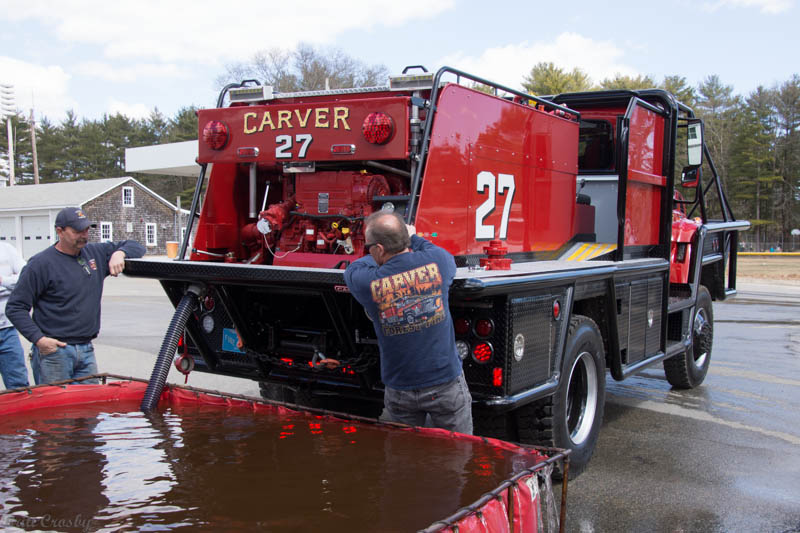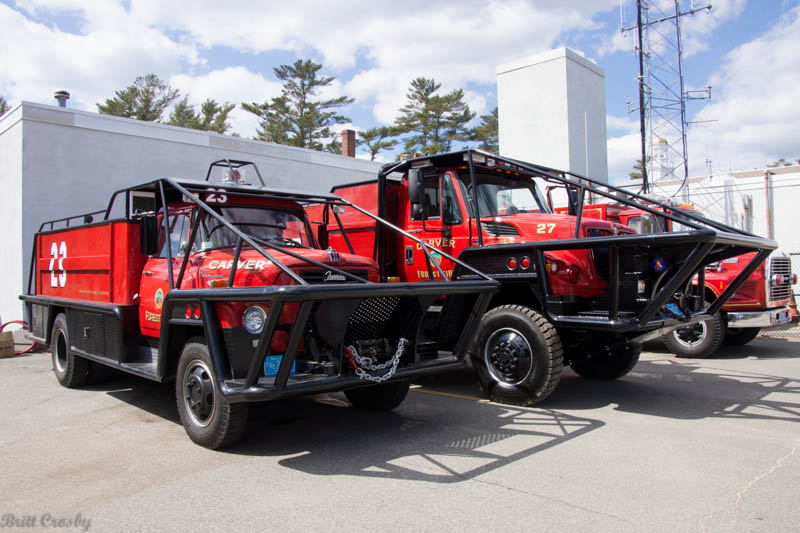 New Breaker 27 next to the 1967 International / Farrar Breaker 23.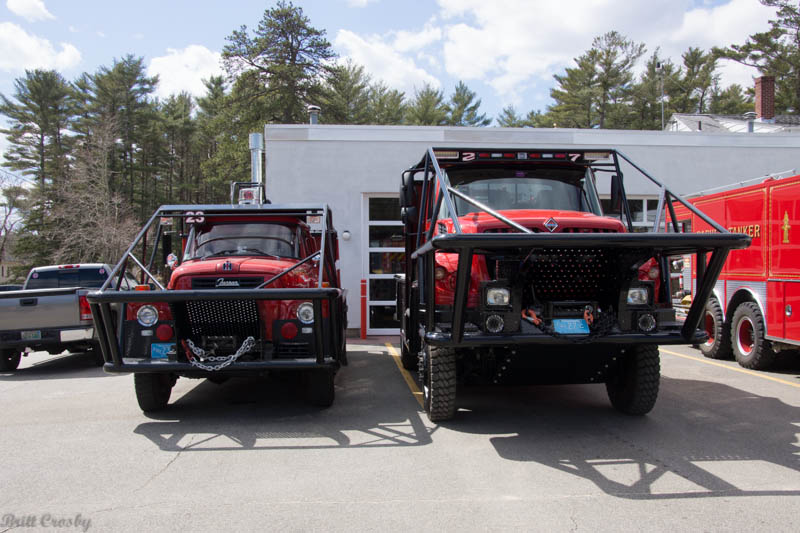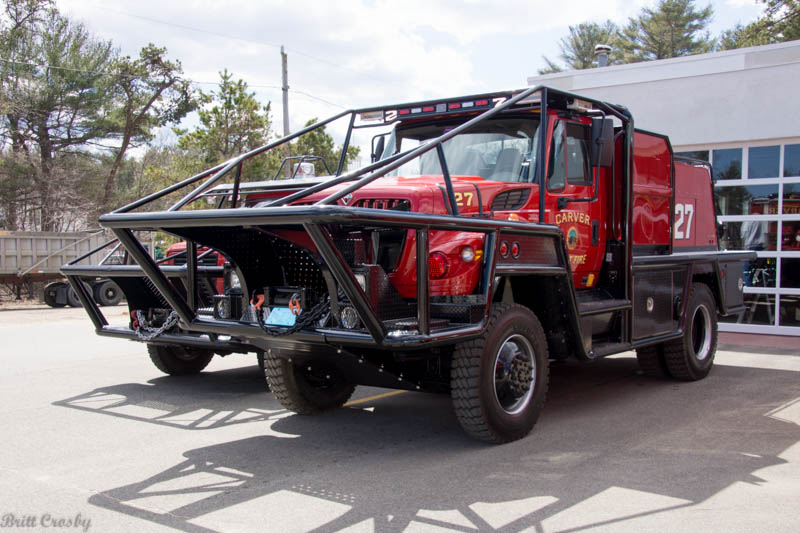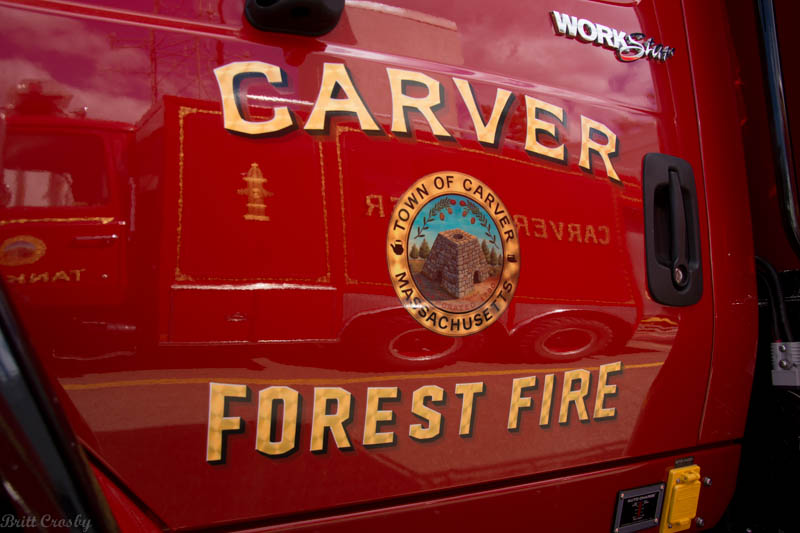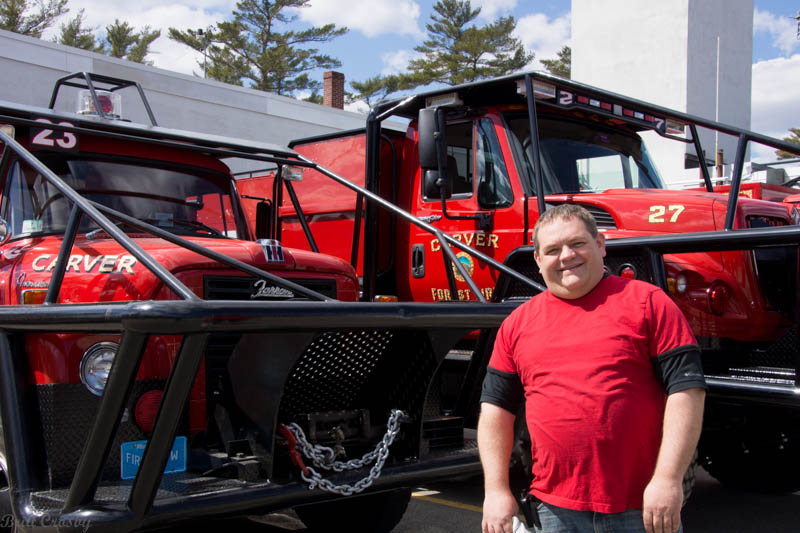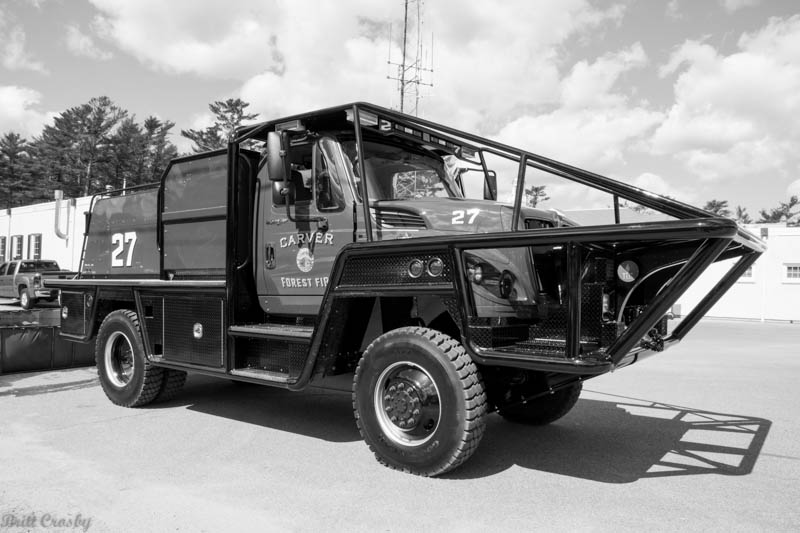 CapeCodFD.com
2013