CapeCodFD.com
COMM
OSPREY NEST - POLE FIRE
BRIDGE STREET - OSTERVILLE
July 25, 2018
DRAMATIC OSPREY NEST FIRE
An occupied Osprey nest on a power pole at West Bay Road and
Bridge Street, Osterville caught on fire on Wednesday morning,
July 25, 2018. COMM Fire and Barnstable Police responded to the
busy corner as many onlookers watched the drama as the father and
Mother circled their nest trying to encourage three young osprey to
the flaming nest.
Ultimately all 3 young birds made it to the ground and were tended
to by COMM fire and Barnstable's Animal Officer.
N-Star arrived and shut the power down briefly so that the fire could
be extinguished and the pole evaluated for damage.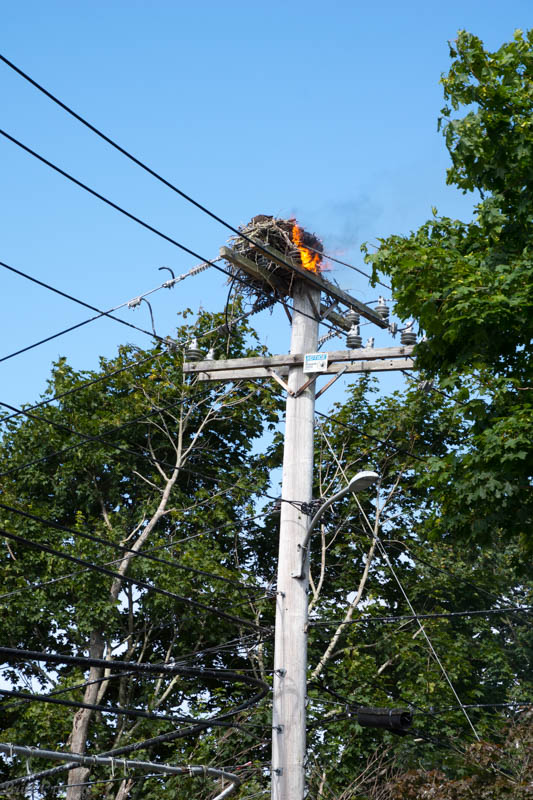 One of three birds in the nest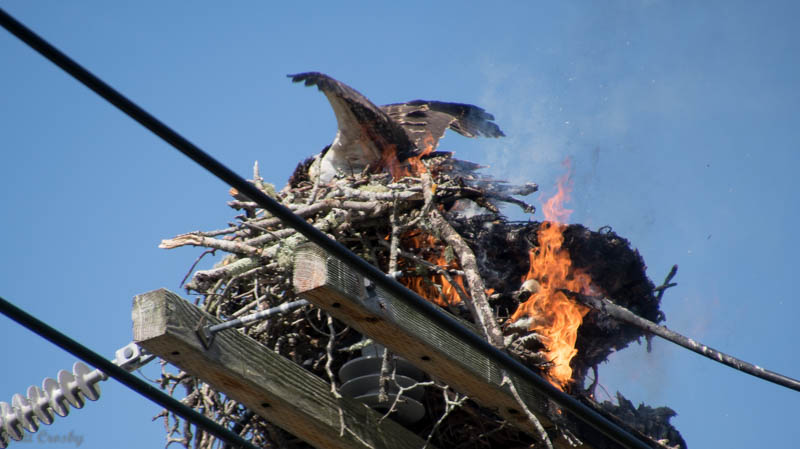 The first bird goes out of the nest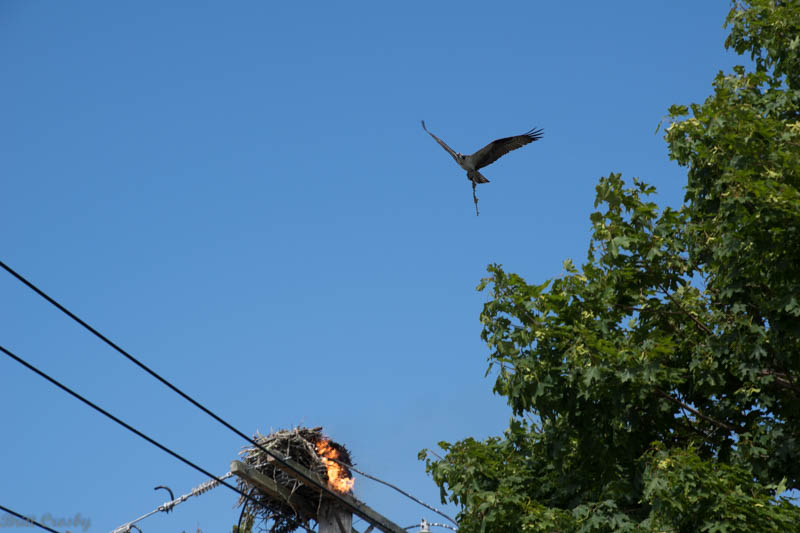 Father Osprey circles ready to rebuild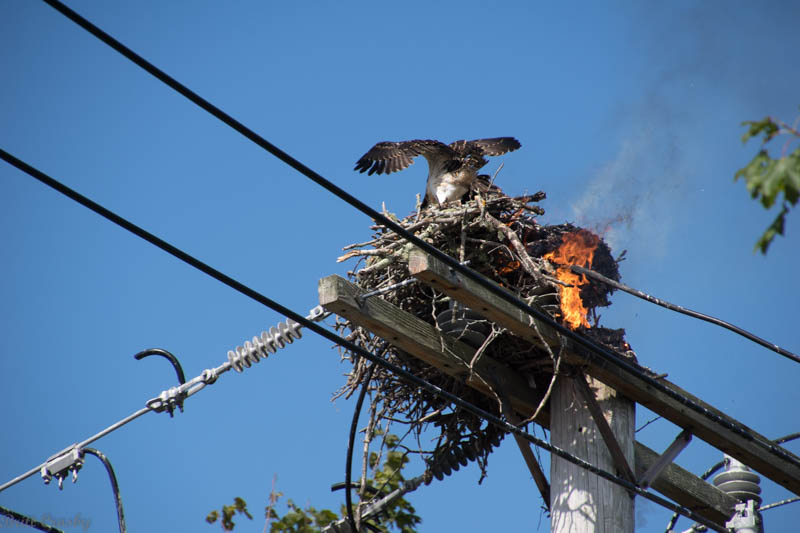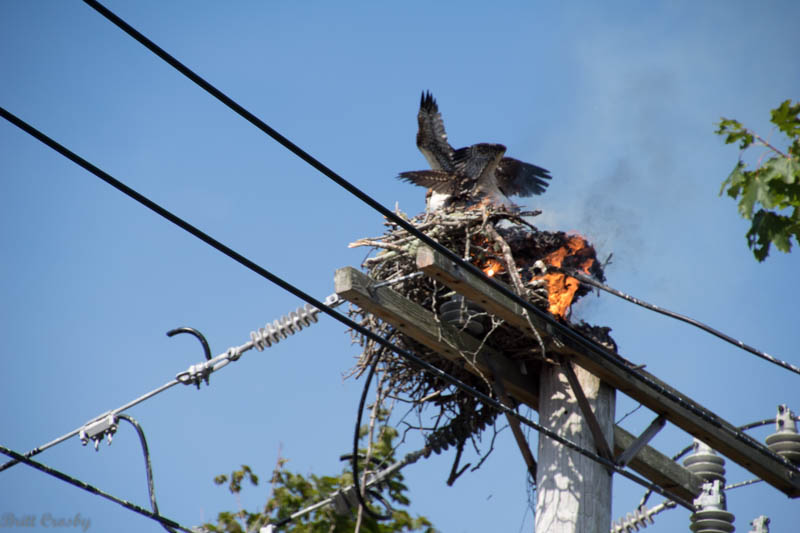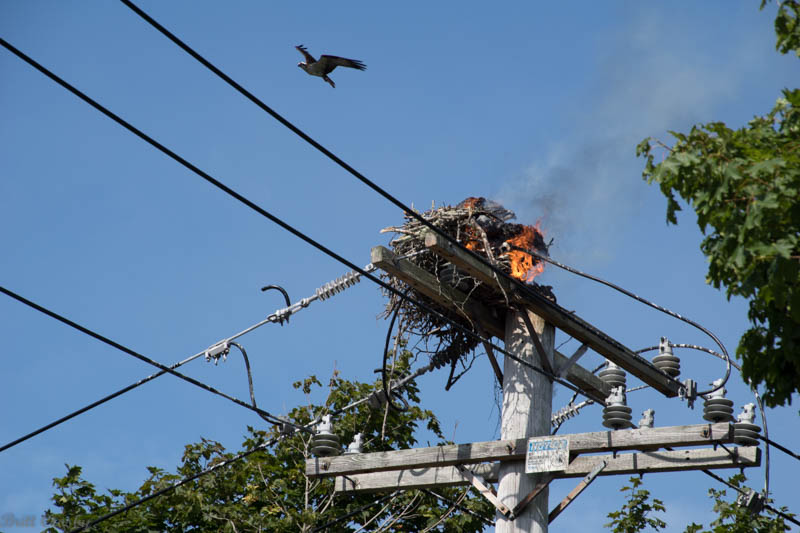 Mother Osprey appeared to want to swoop in for the rescue
The second of the young birds glides into a nearby back yard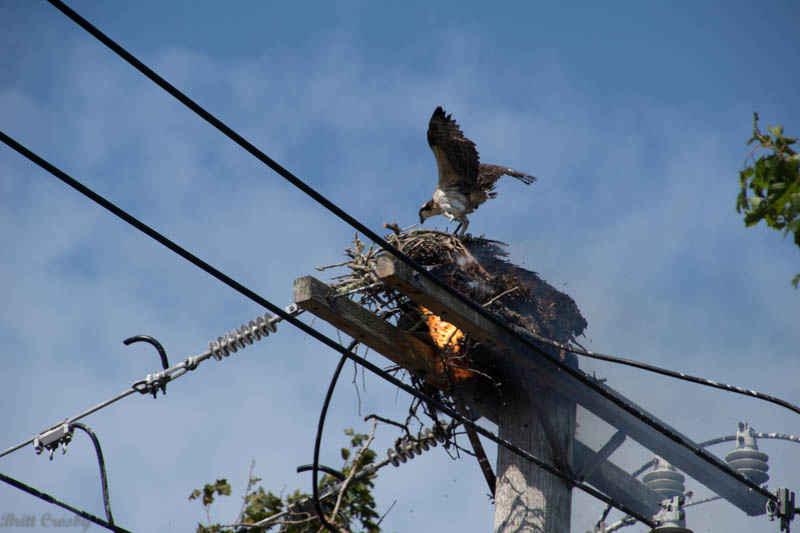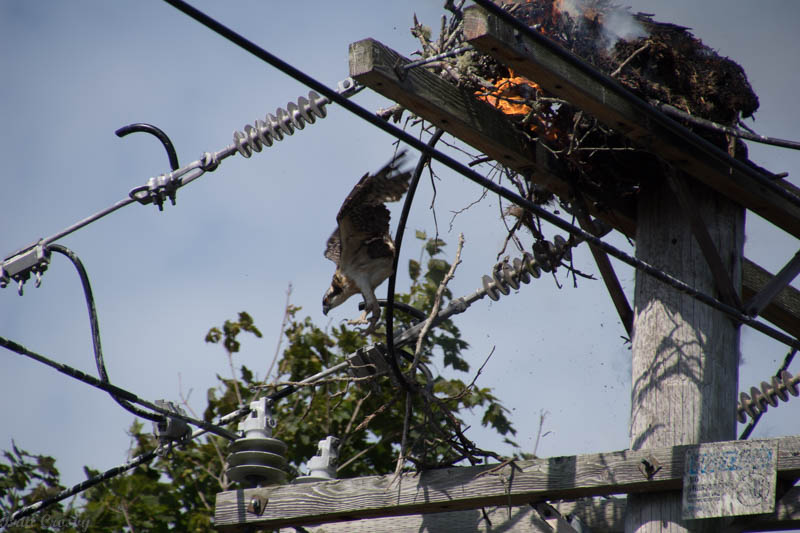 The third bird leaps to safety
A hard landing on the road, but alive
COMM personnel bring the young birds to safety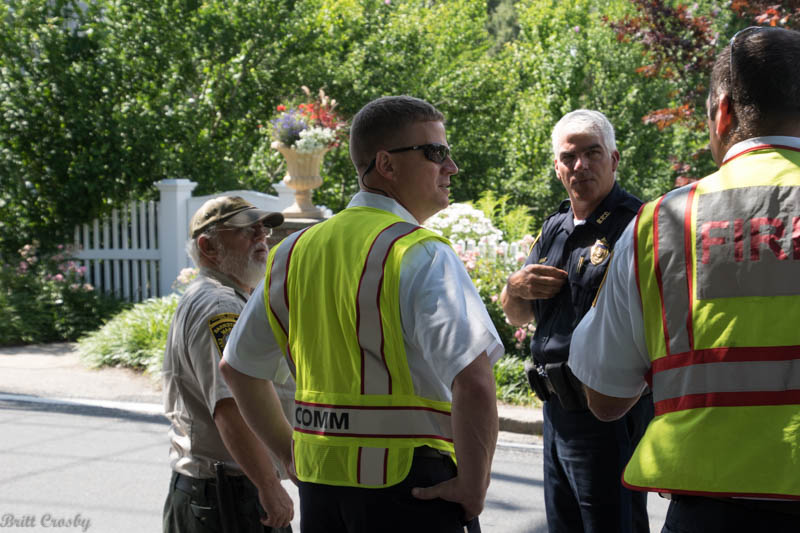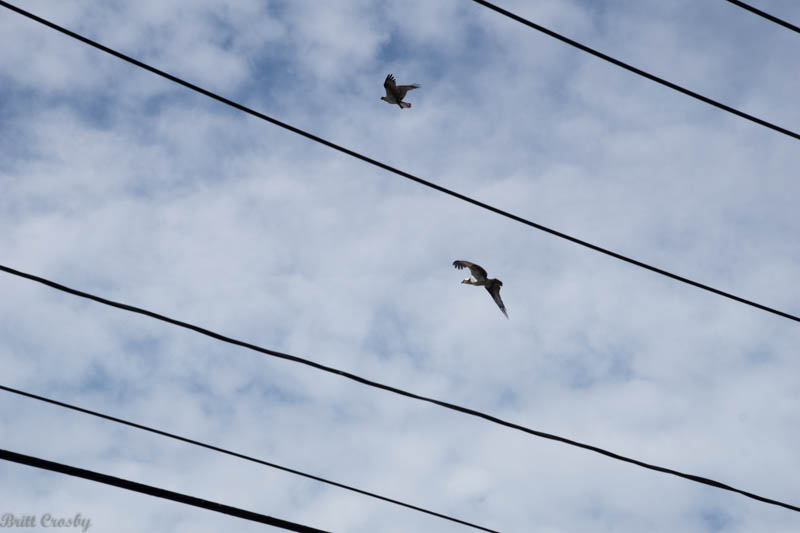 Mother and father Osprey continue to circle overhead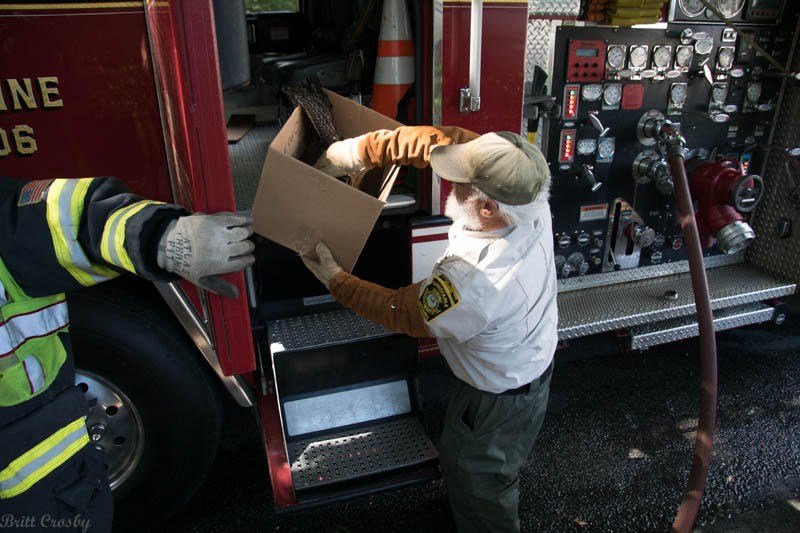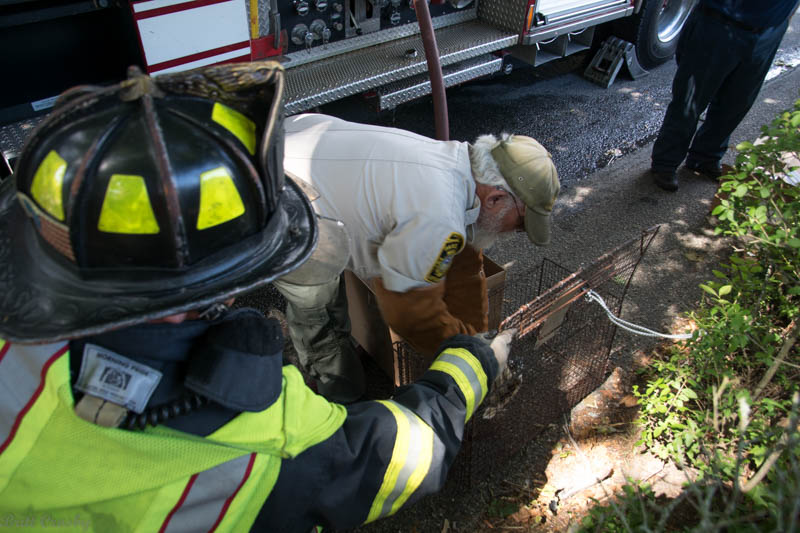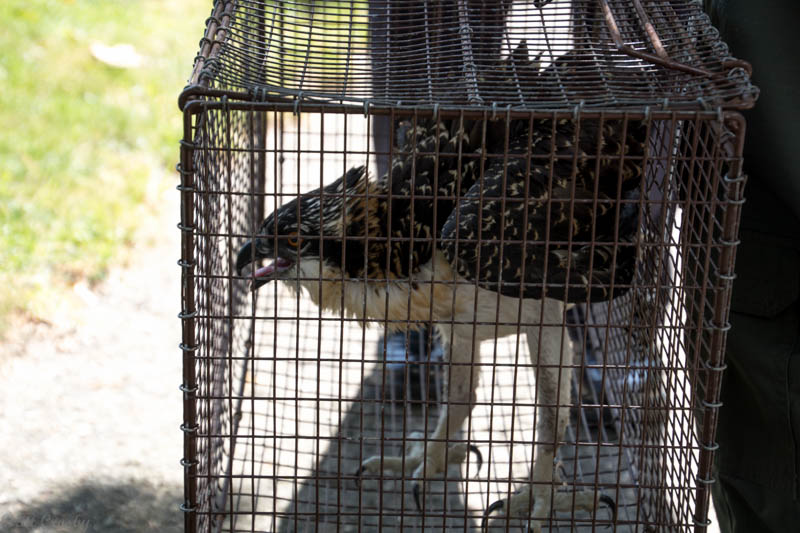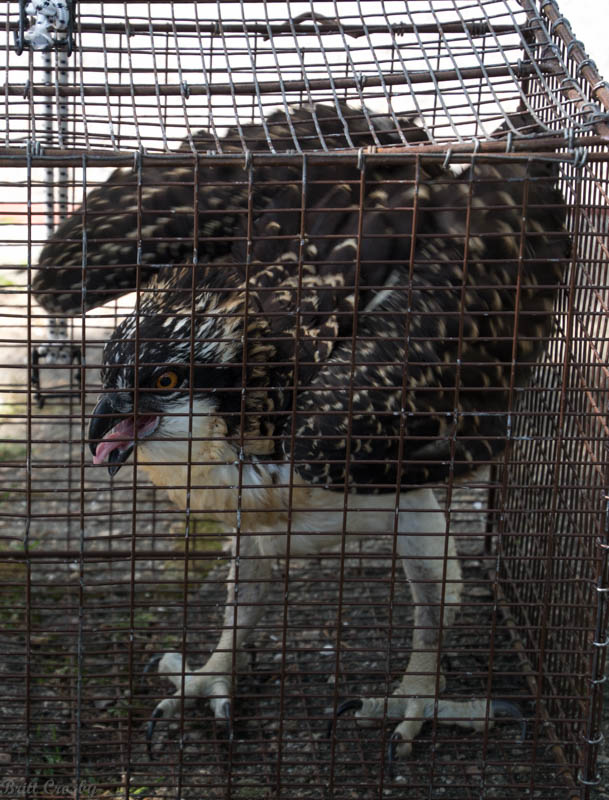 The birds will be taken to folks who will care for them.
CapeCodFD.com
2018