CapeCodFD.com


IN MEMORIAM
Horace Manley "Gus" Crosby III
"Uncle Gus"
It is with deep regret that we announce the passing of retired COMM FD Senior Private Horace Manley "Gus" Crosby III on September 19, 2014 at age 73.
"Uncle Gus" as he was known to many grew up in Osterville. He joined the Marine Corps. Upon returning from serving his country, he joined the Centerville-Osterville Fire Department in Osterville in 1962. In 1966 he was hired as the first permanent fireman in Osterville. He served as a Captain and ran for fire chief in 1972. He became an EMT and was a founding member of the permanent firefighters union, IAFF Local 2346. His career of 33 years with COMM FD was one of distinction and honor.
Gus Crosby was a proud Marine "Semper Fi" He enjoyed all sorts of outdoor activities including hunting, fishing, boating, playing softball, and spending time with his family and many friends. His sense of humor, laugh, and special personality brought life long friendships with many. His passion, commitment, work ethic, dedication, and service as a firefighter were unmatched. He loved the fire department and remained interested in it throughout his retirement.
Gus was married to Connie for over 50 years and raised two great children Kellie and Andrew whom he was very proud of. He loved his two grand children Sam and Sydney. He has two surviving brothers, many cousins and relatives. In addition he had many friends, neighbors, union brothers, and others who are richer for having known him.
The impact Gus made on those who knew him was often life changing. His wisdom and guidance were sought after. He will be missed by many. Thank you Gus for everything!
A graveside service is being held at 11:30 AM on Tuesday Sept 23, 2014 at Hillside Cemetery in Osterville.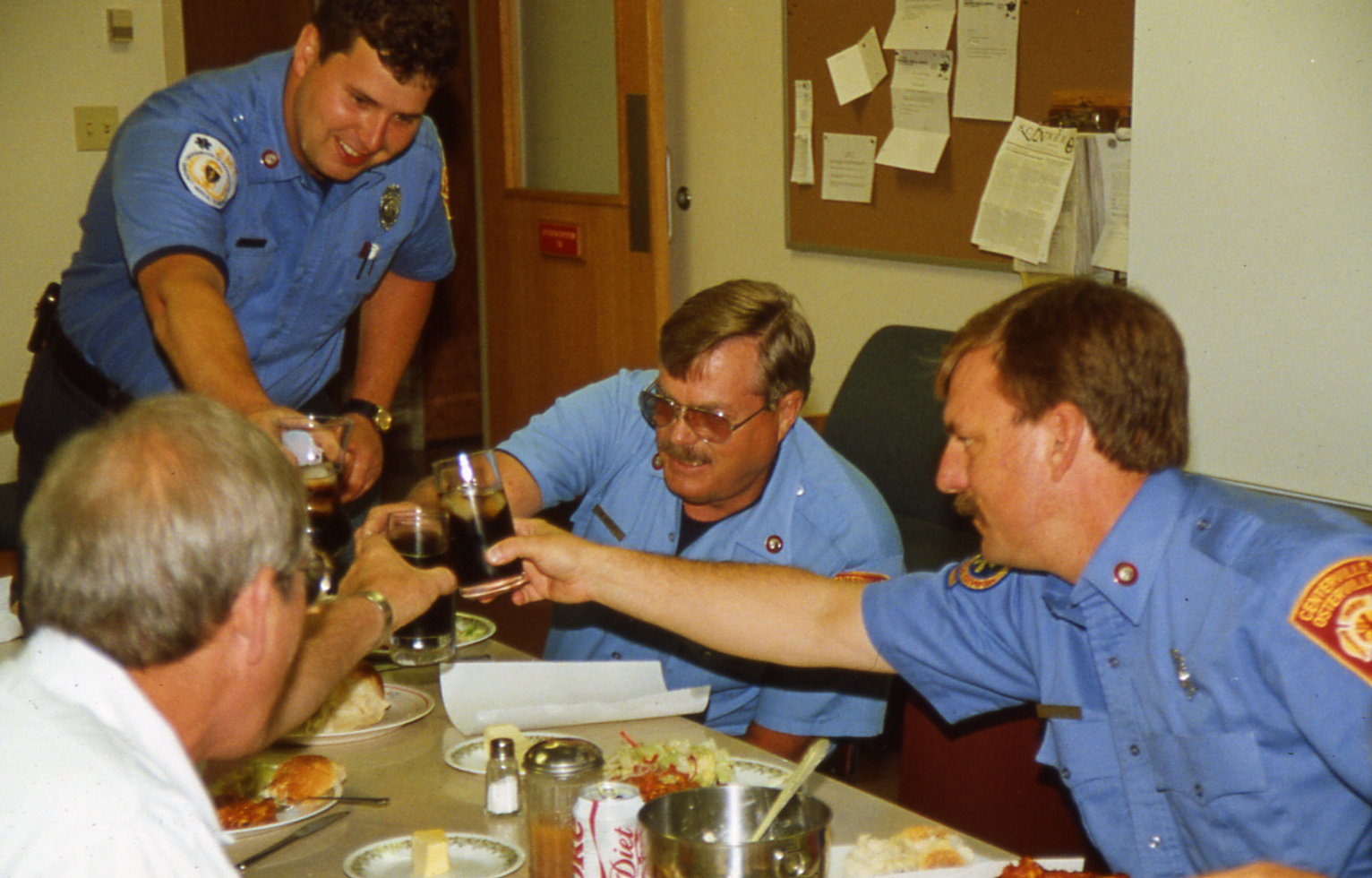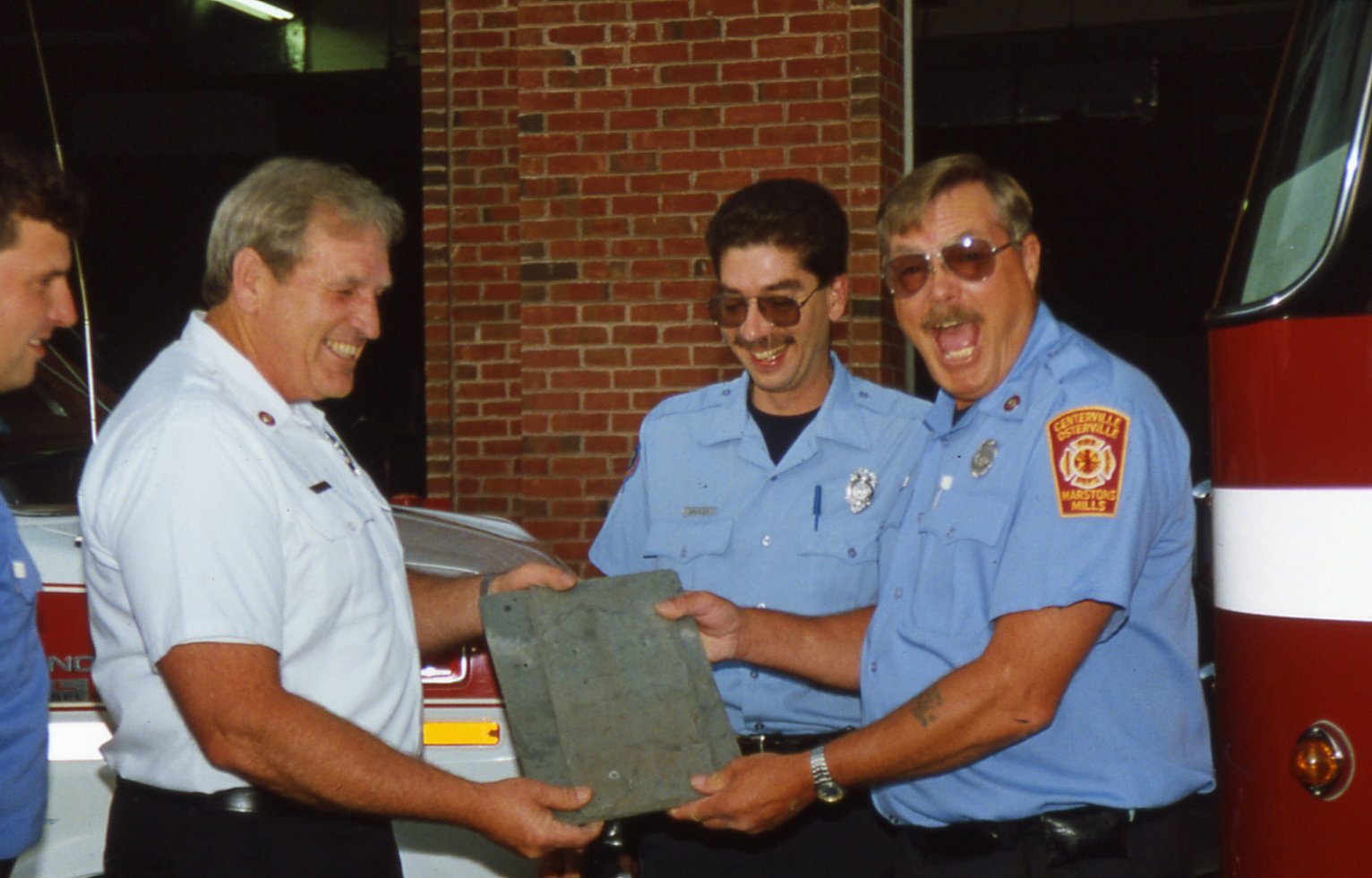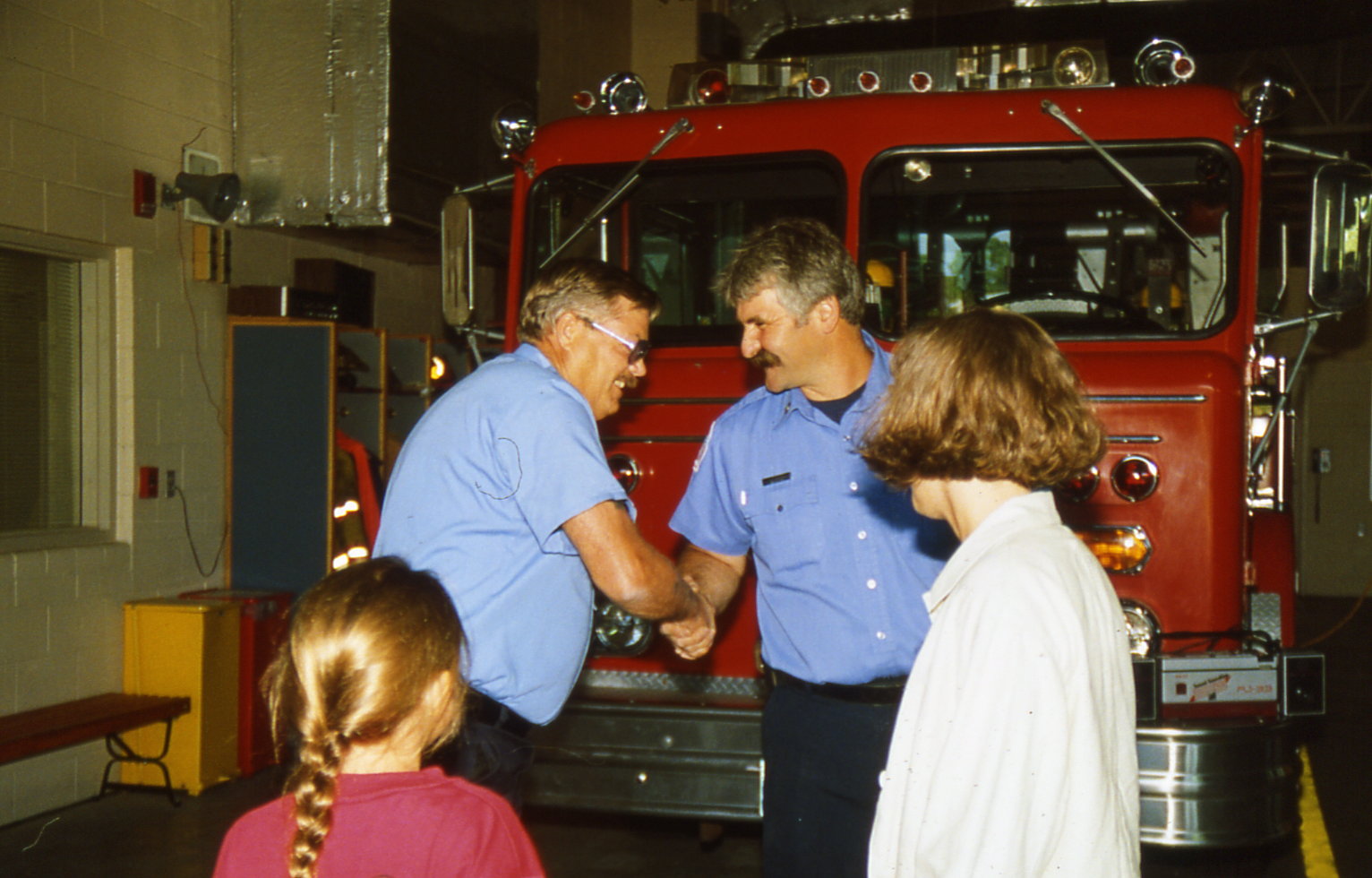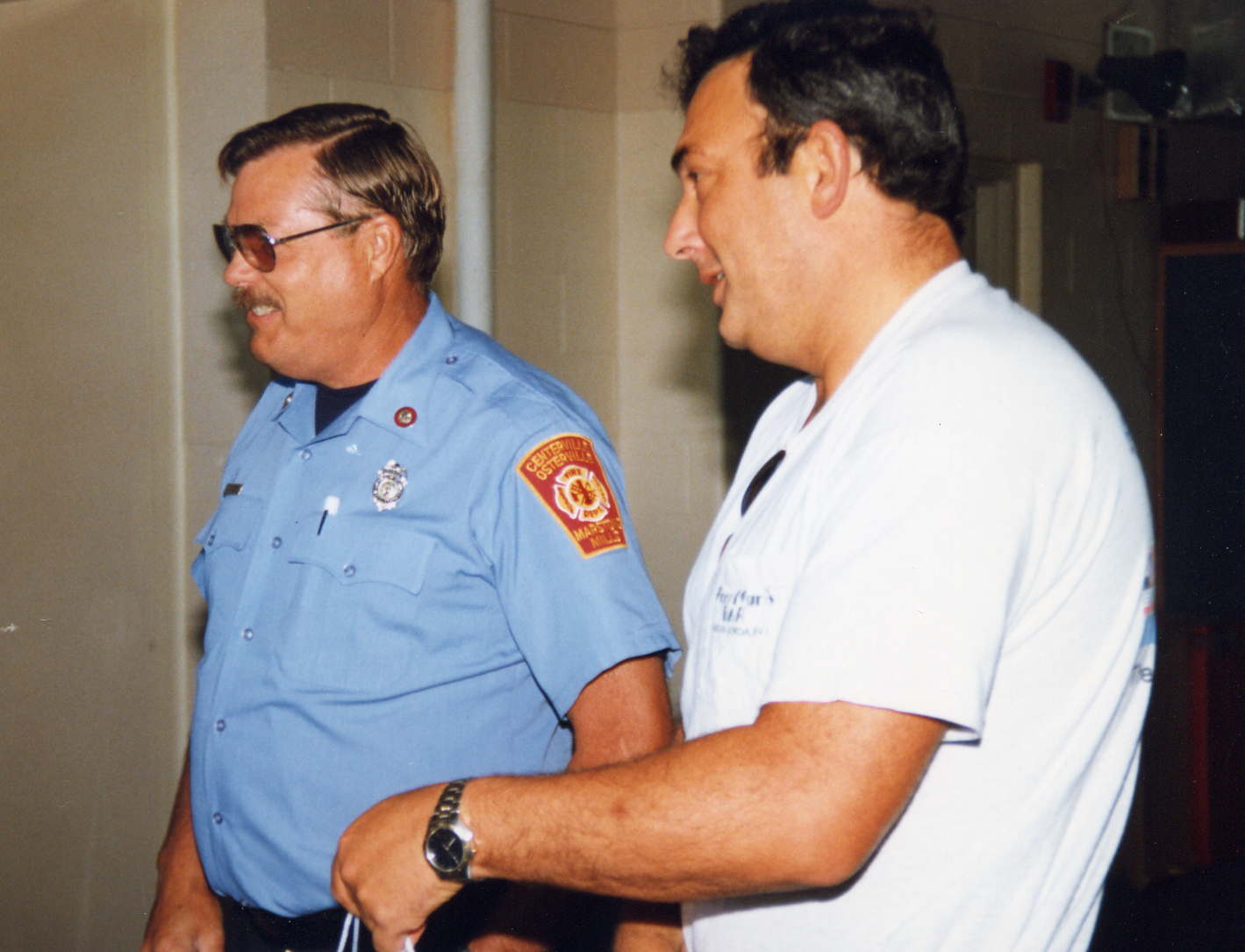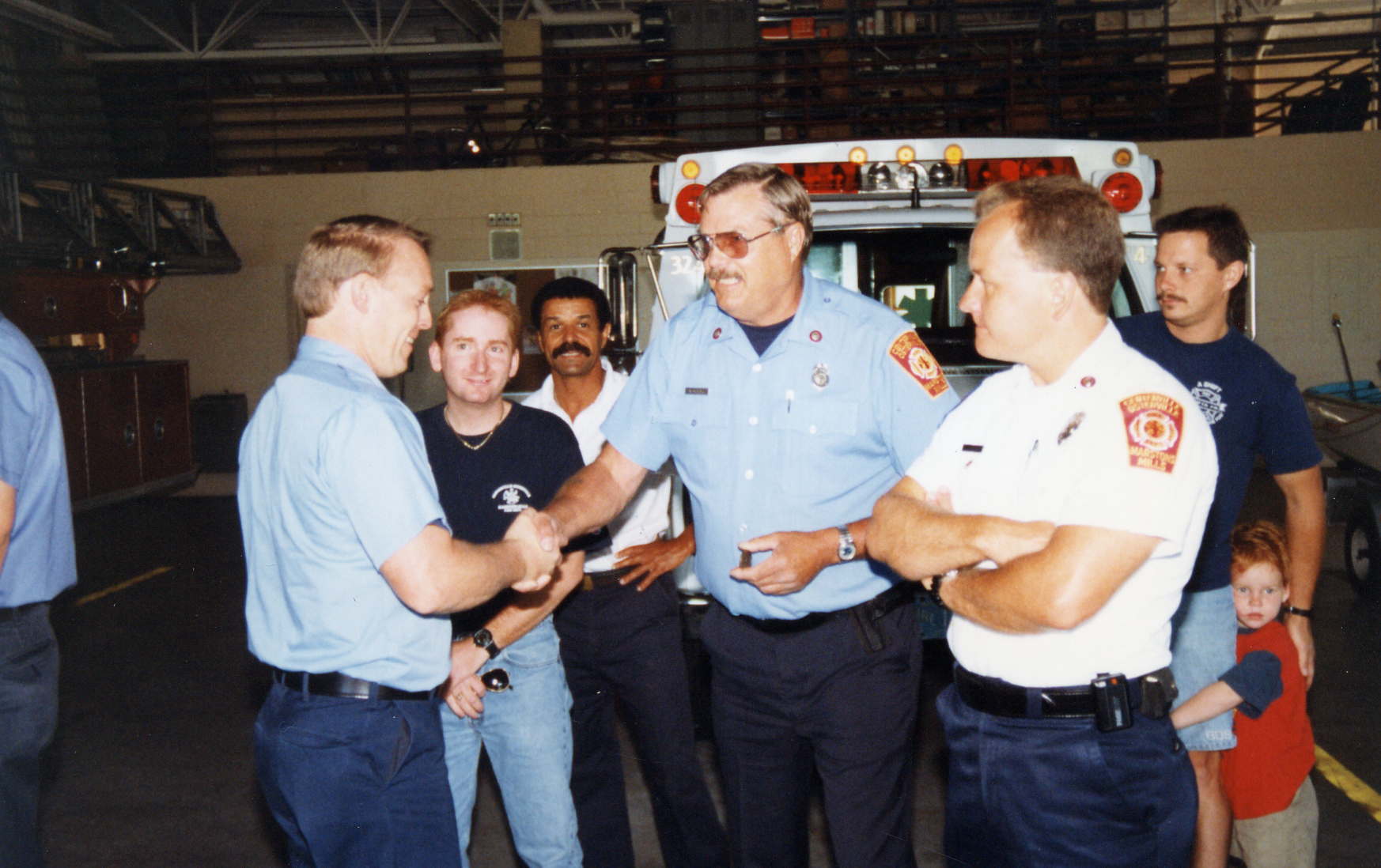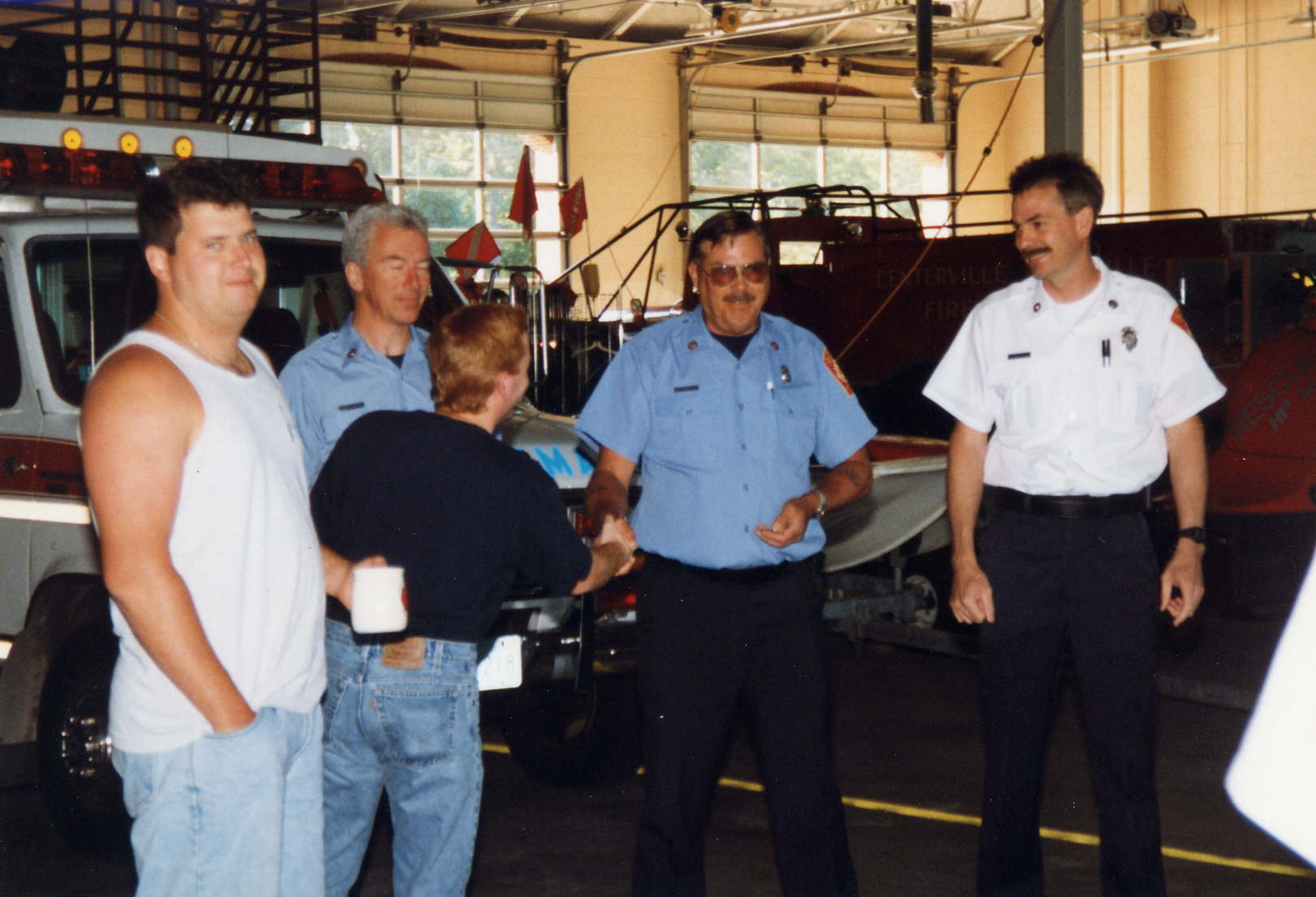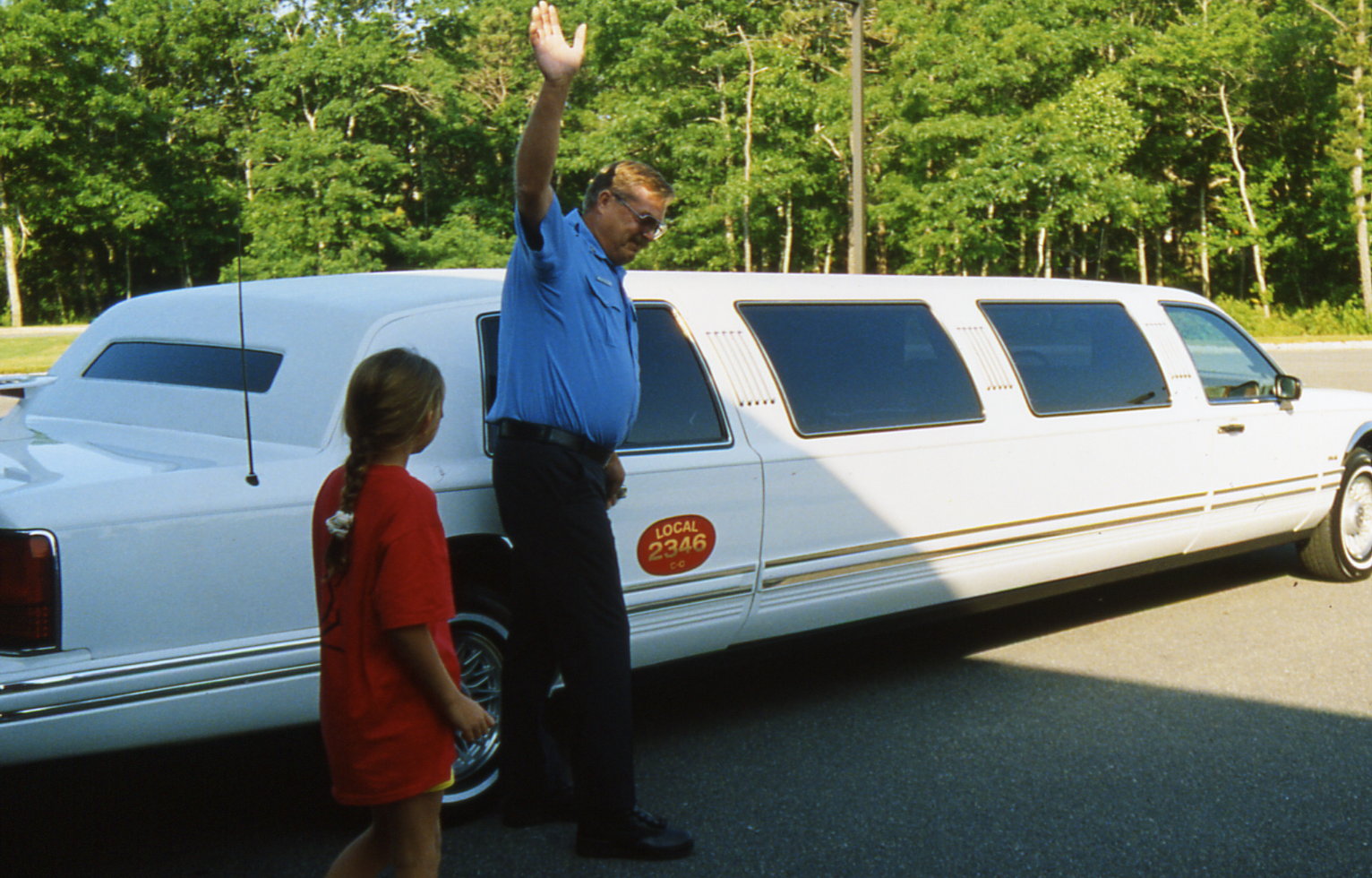 Gus the morning he retired
Gus and Connie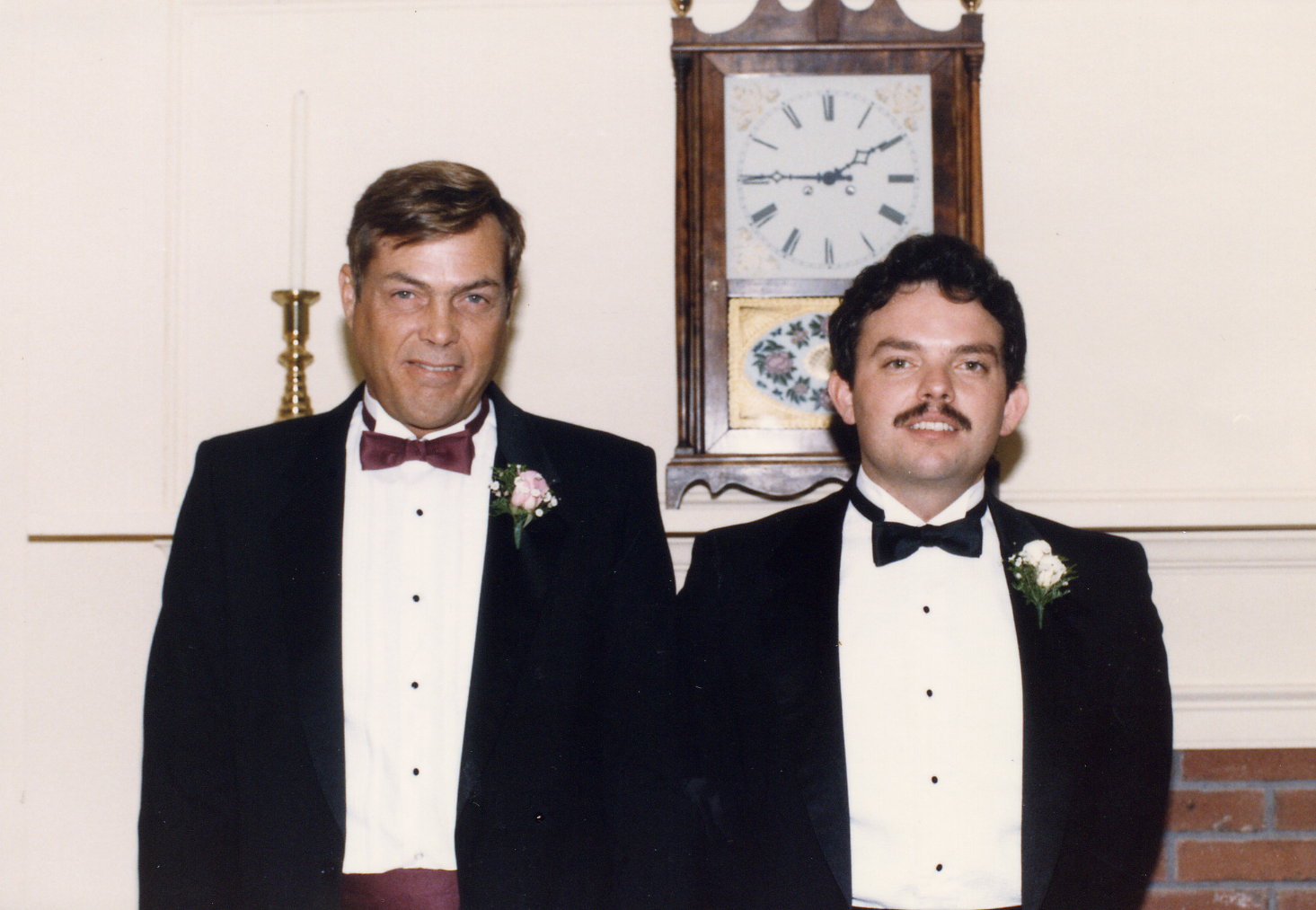 Gus as Best Man in 1985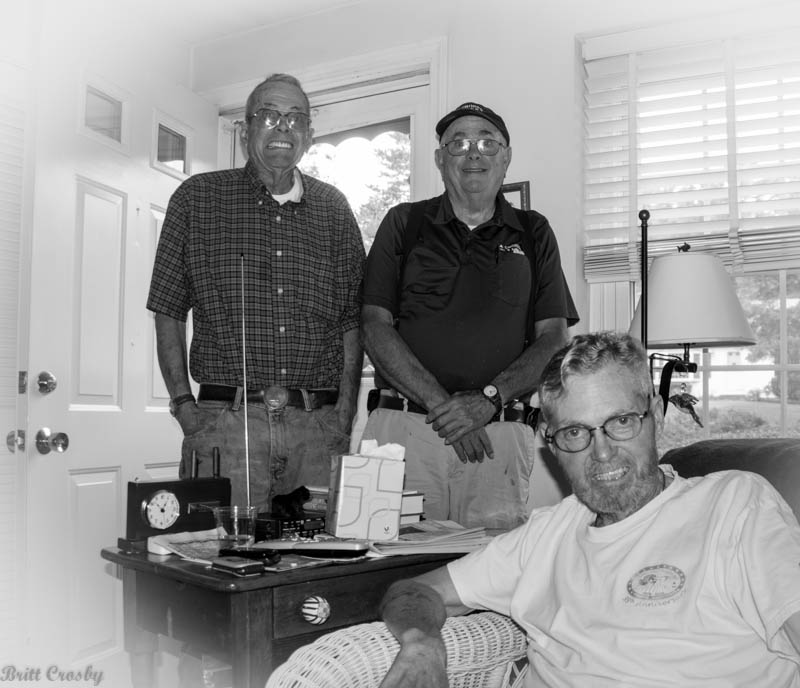 Crosby brothers, Teddy. Malcolm, and Gus.
Photo of Gus taken on Sept 10, 2014
just days before he passed.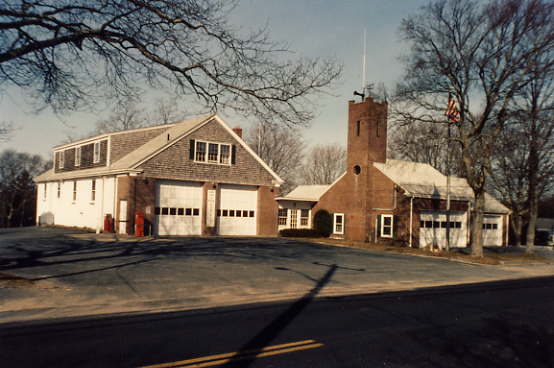 The Osterville Fire Station where Uncle Gus worked.
Uncle Gus at a brush fire.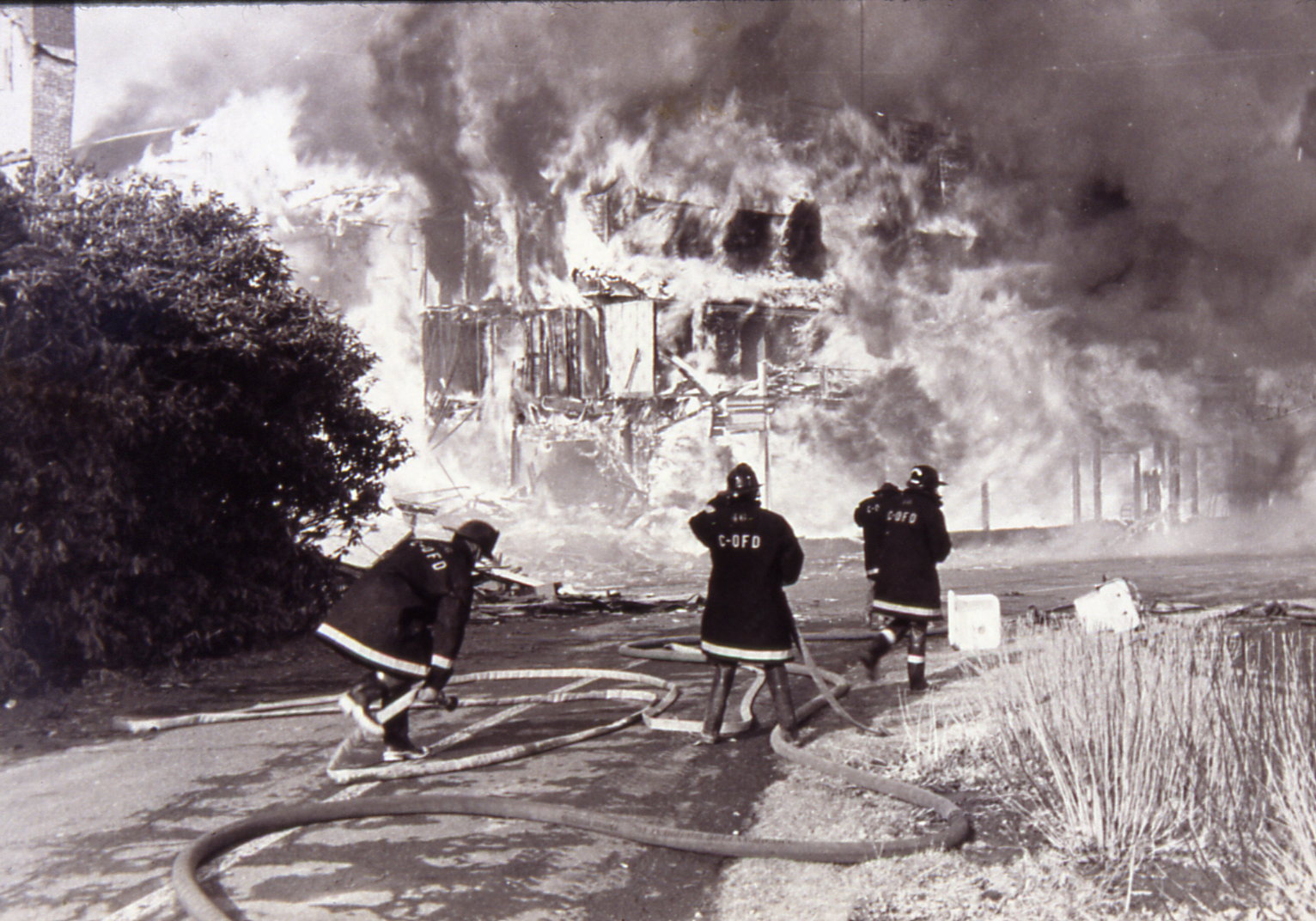 He was first in to the Oyster Harbors Club fire.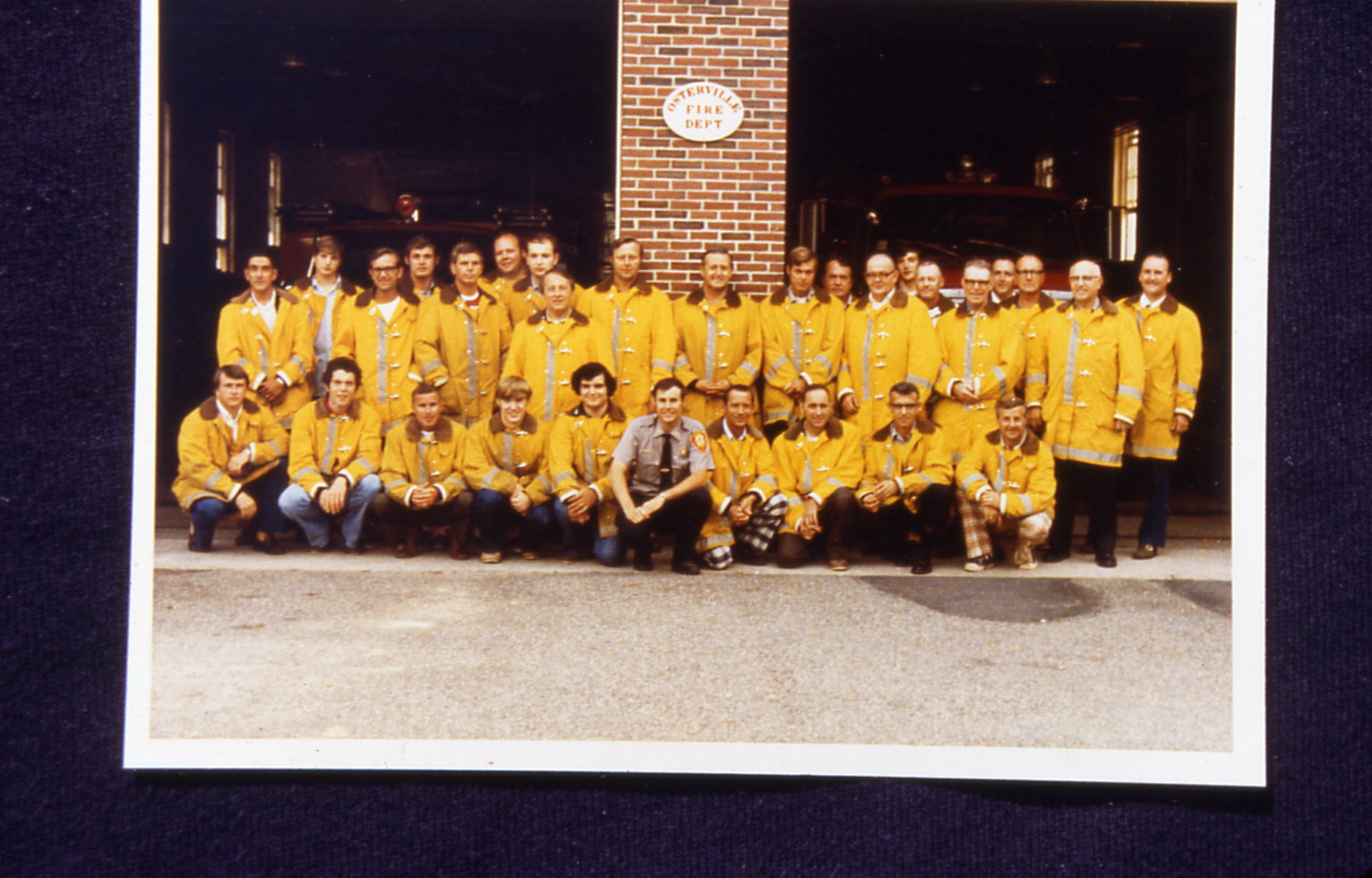 1974 photo of the Osterville firemen.
Gus is standing just to the right of center.
REST IN PEACE
UNCLE GUS
CapeCodFD.com
2014