CapeCodFD.com
COMM CAR FIRE
Parker Road, Osterville
Wednesday March 18, 2015
COMM Engine 304 and Car 321 were dispatched to a reported car fire
in the 400 block of Parker Road, Osterville in the evening of March 18, 2015.
Upon arrival the crew found a passenger vehicle fully involved.
A single 1-3/4" hoseline was advanced and the fire was knocked
down quickly. A cold wind required a sand truck to cover the
icey road following extinguishment.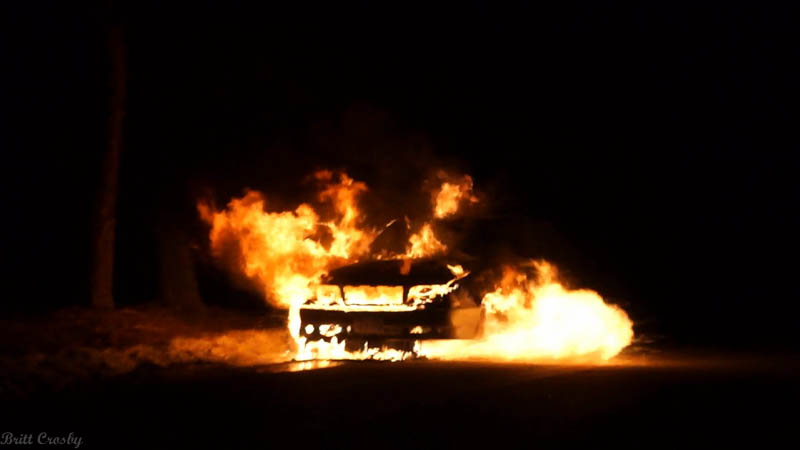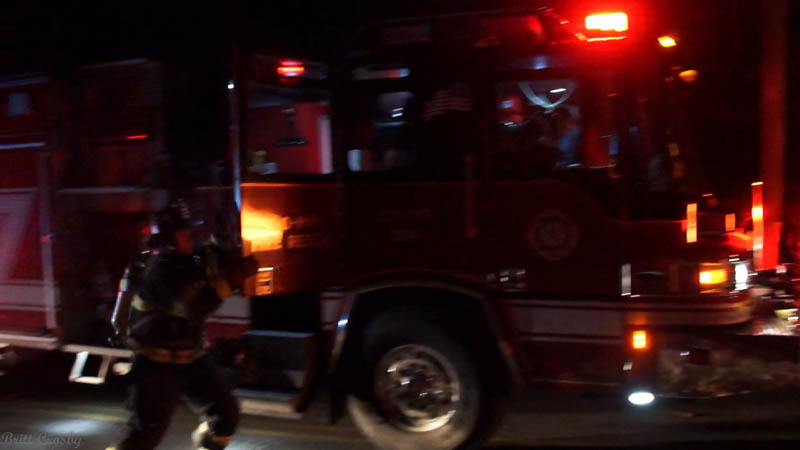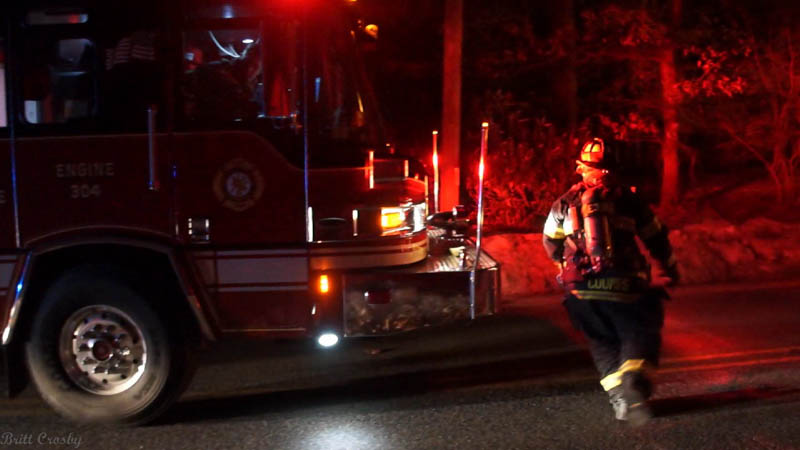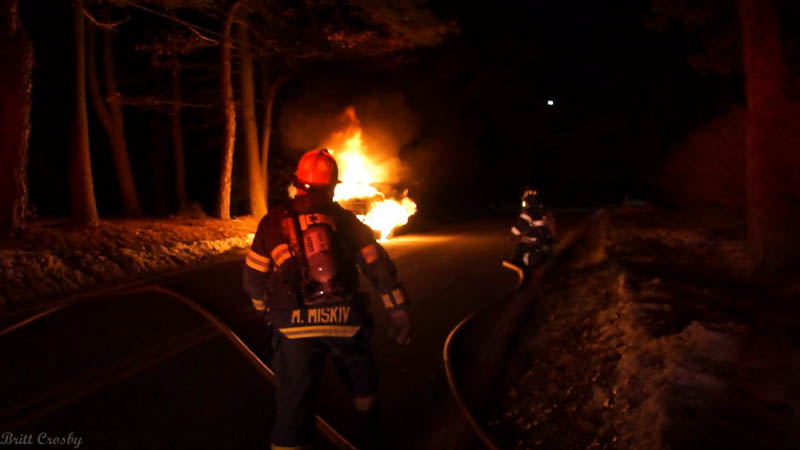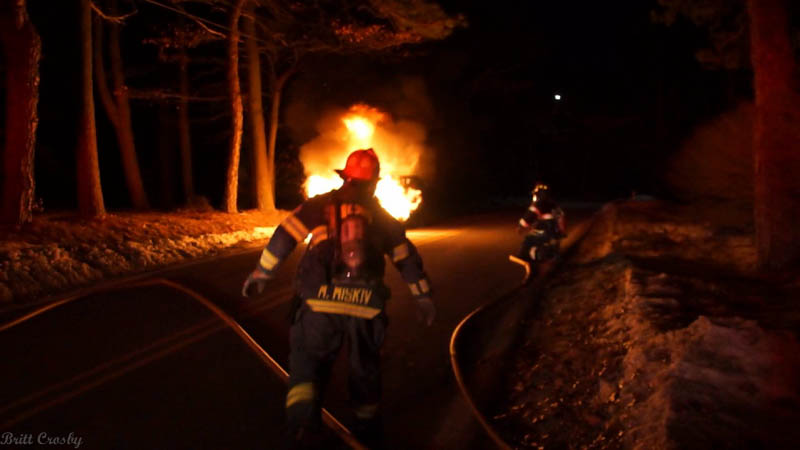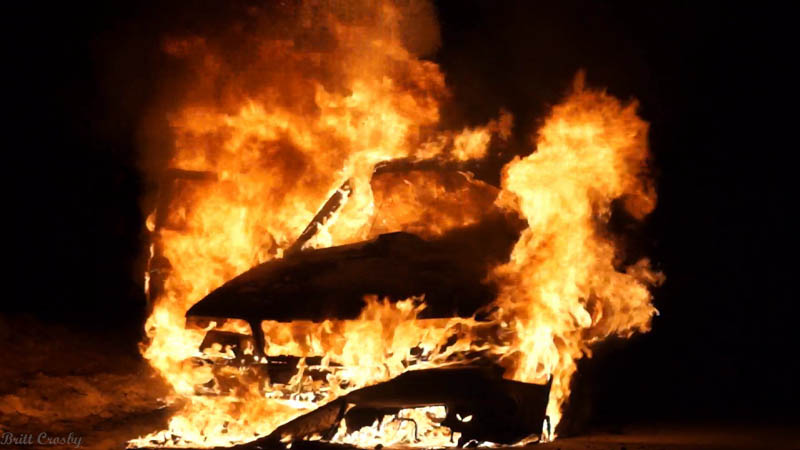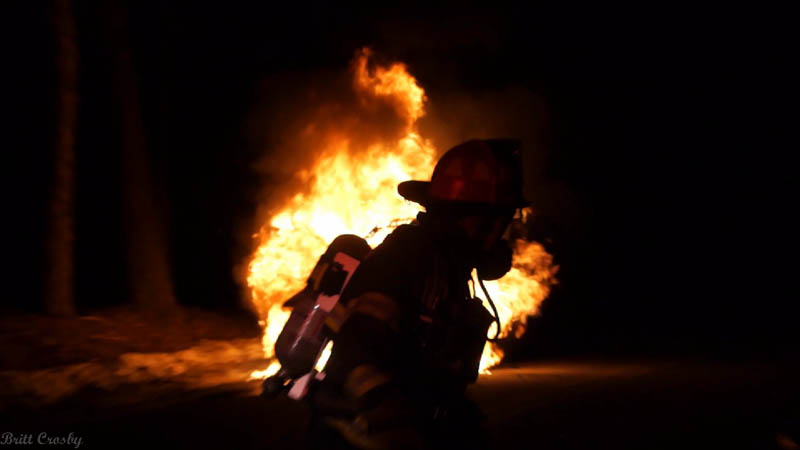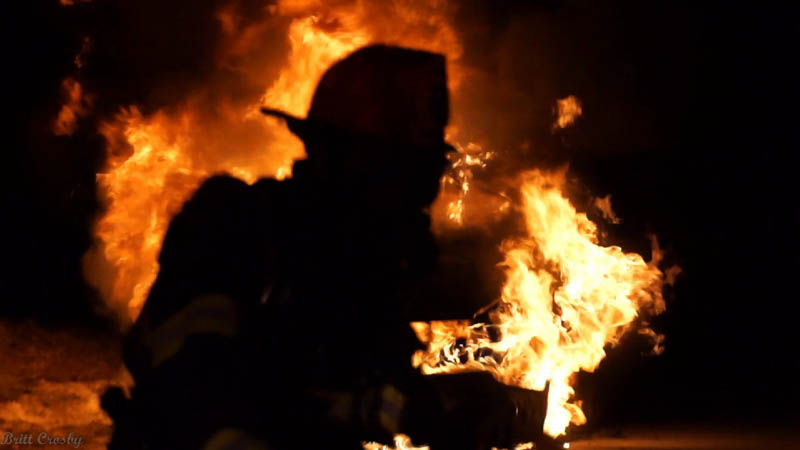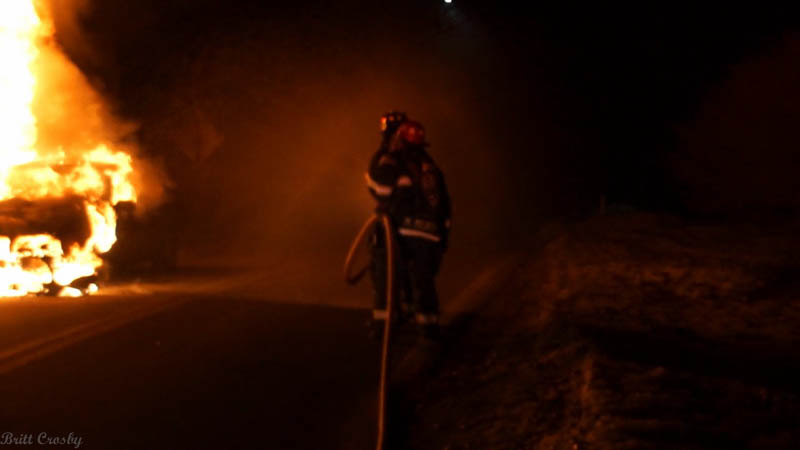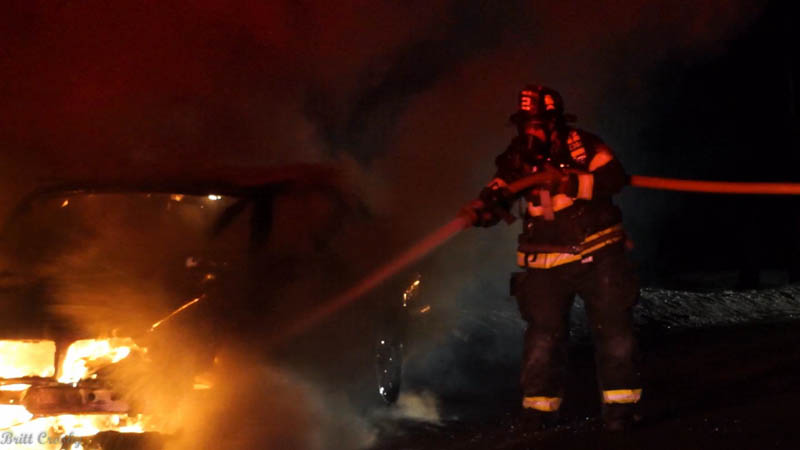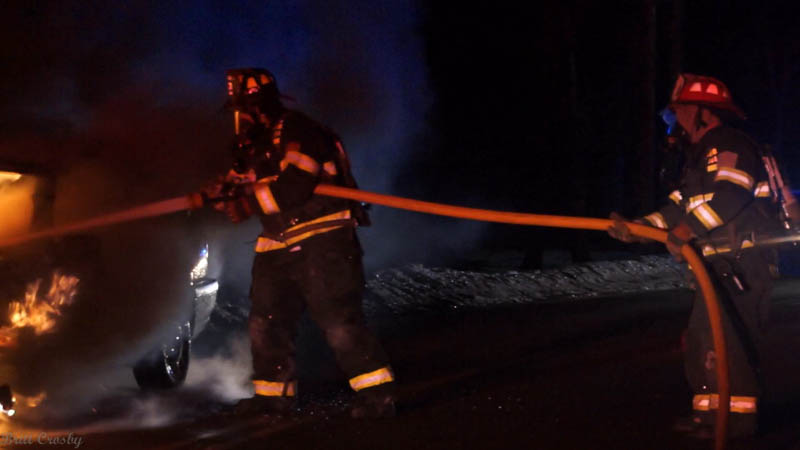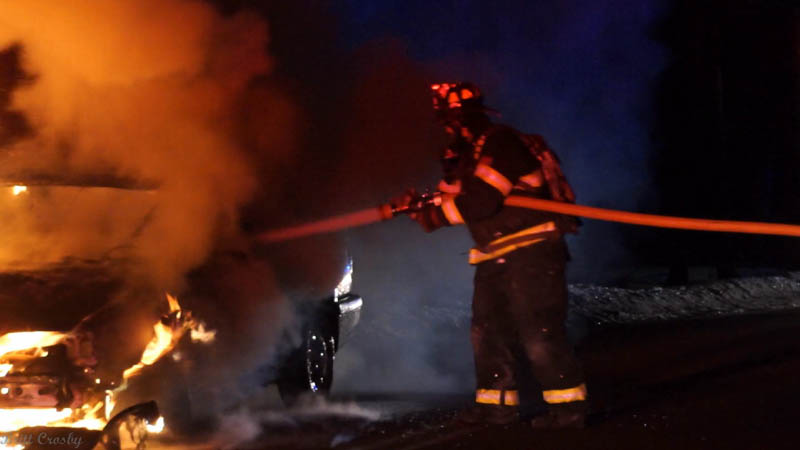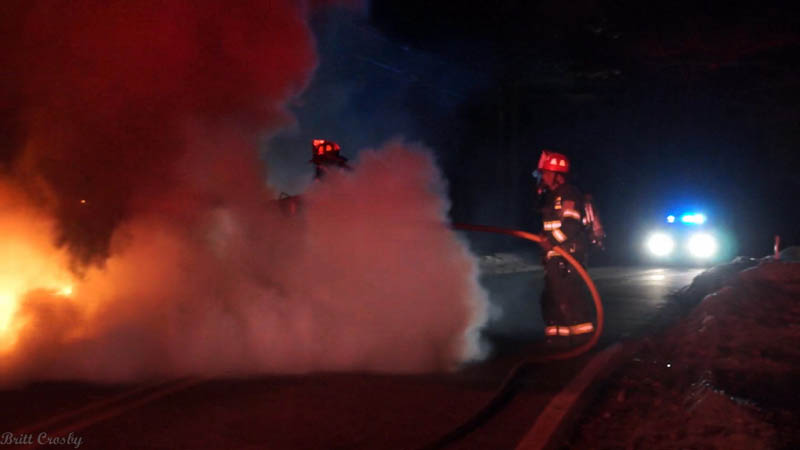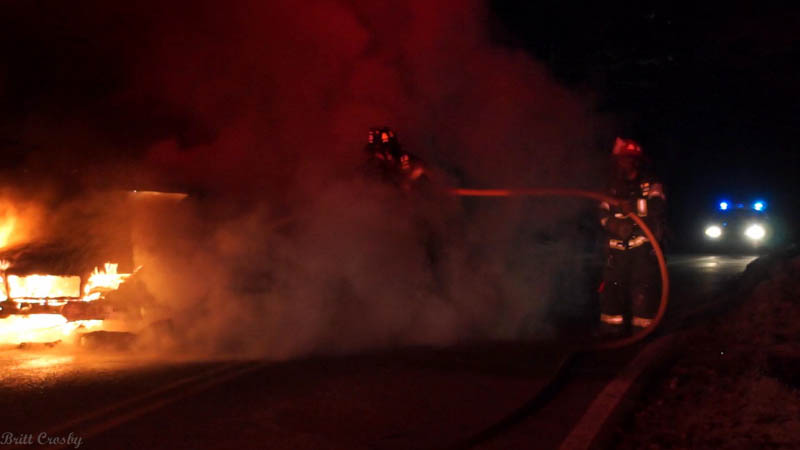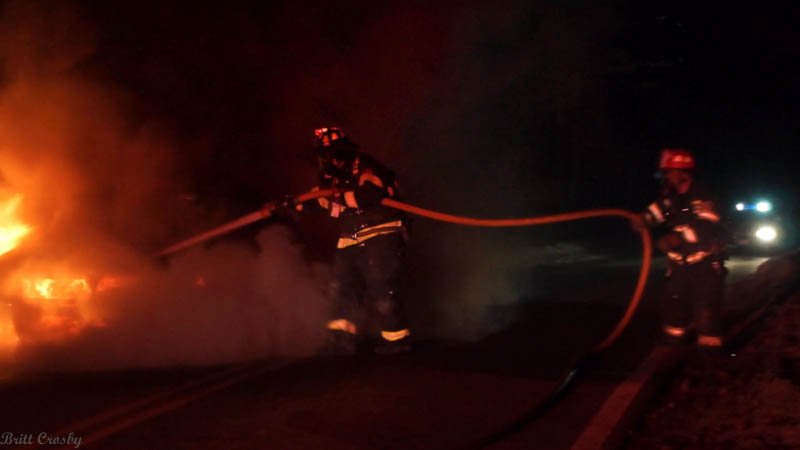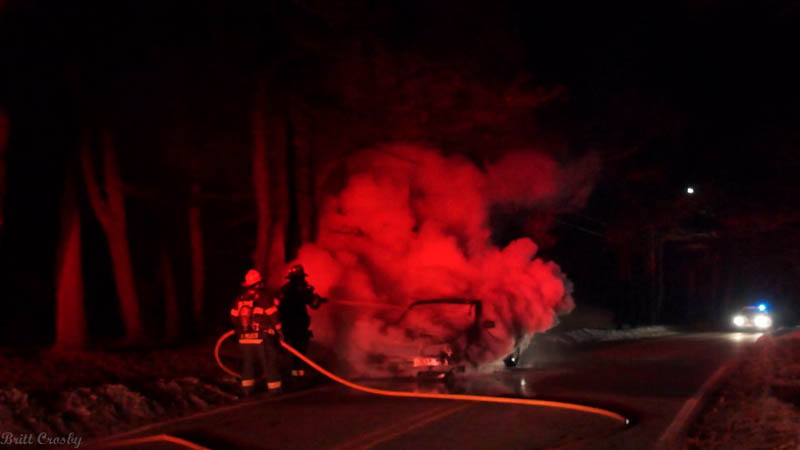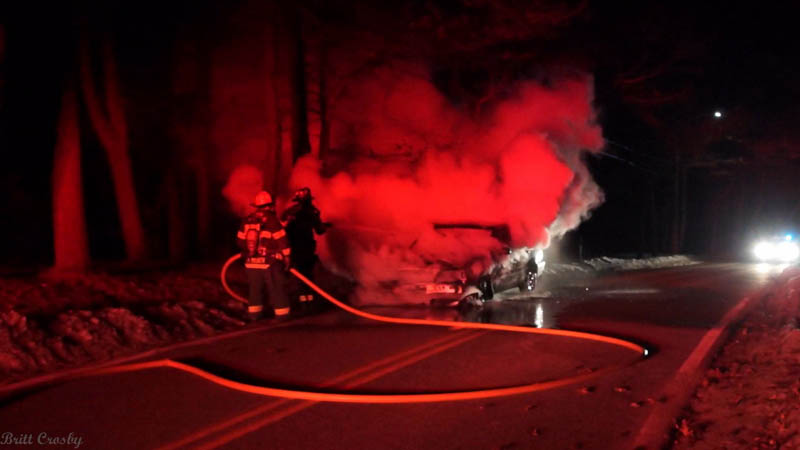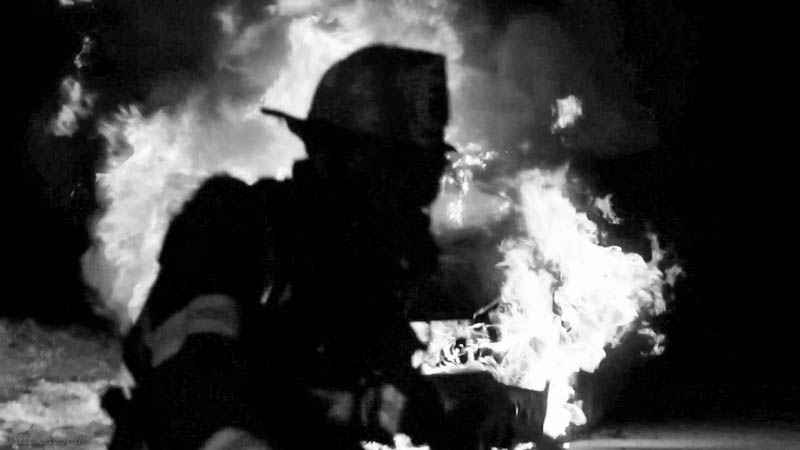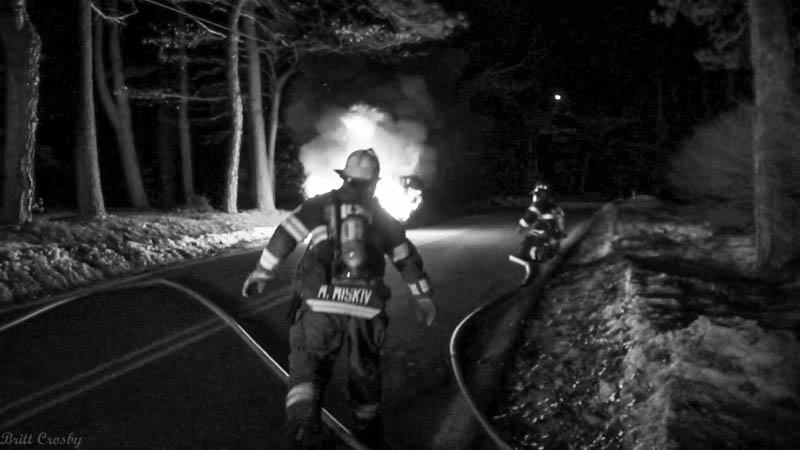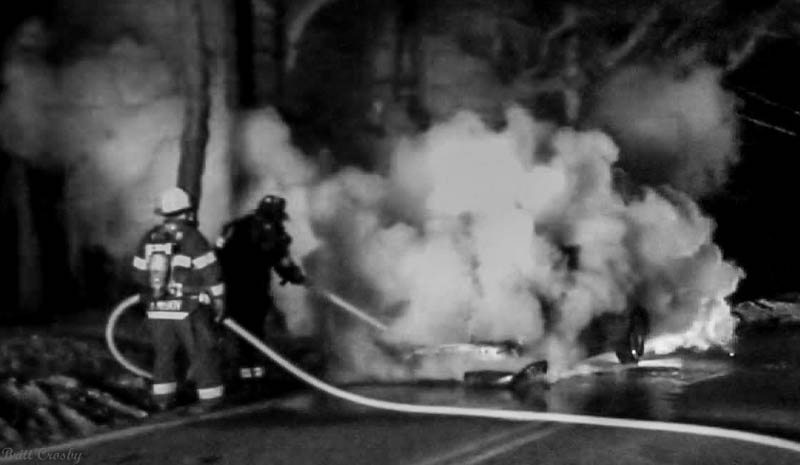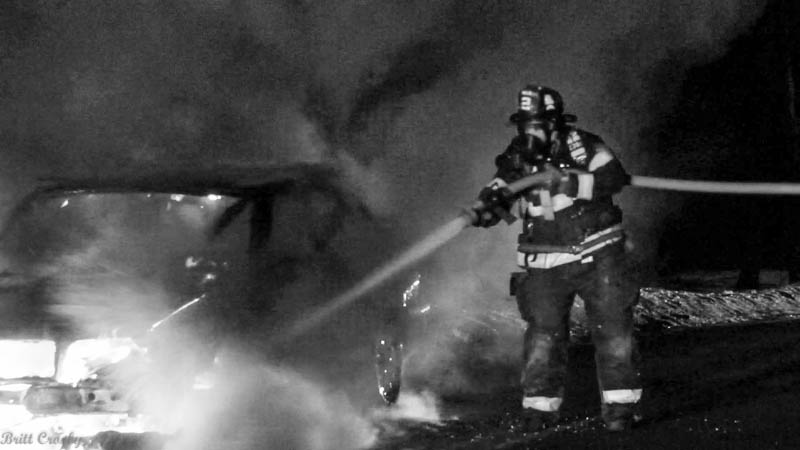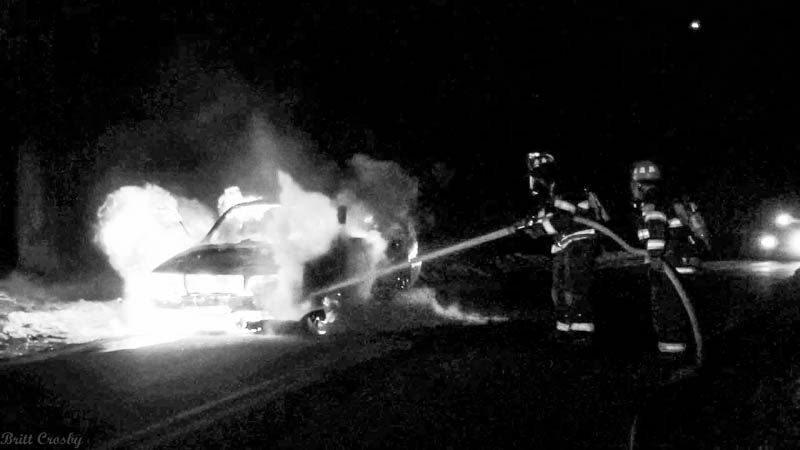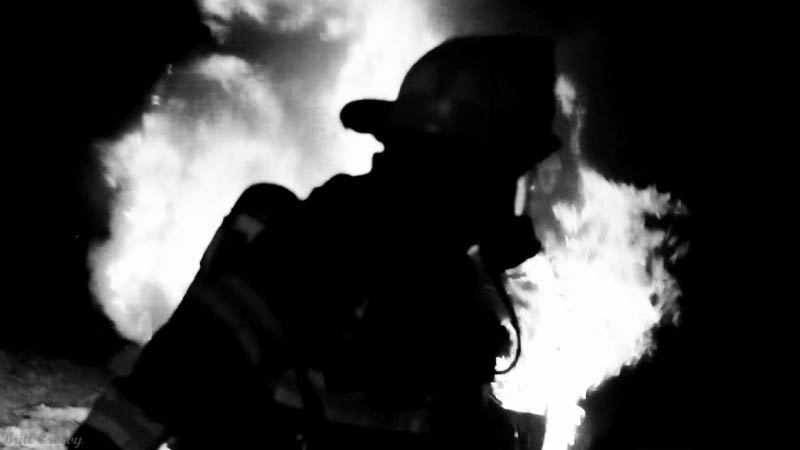 CapeCodFD.com
2015