CapeCodFD.com
COMM 3rd ALARM
Main Street, Marstons Mills
February 15, 2016
COMM Fire Department responded to a report of a fire in the attic of an occupied
home at 2000 Main Street, in Marstons Mills at about 1800 hours on Monday
February 15, 2016.
Upon arrival, Engine 303 found smoke showing with a fire on the second floor
of a two story home. Crews advanced hose lines to make an interior attack
on Side B, making entry into heavy smoke conditions.
A heavy snow was falling, on top of a recent snowfall making conditions difficult.
The fire was in walls and ceilings on the second floor and soon additional help was
brought to the scene with 3 alarms being struck. Cotuit, Hyannis, Barnstable,
West Barnstable, Mashpee, Sandwich, and Joint Base Cape Cod all operated
at the scene, while other companies covered empty fire stations.
The fire was battled for about 2 hours before being brought under control.
Crews remained on scene for several more hours after to make sure the fire
was completely out. The home was occupied at the time of the fire and
occupants were alerted by working smoke detectors. A good reminder
to make sure detectors are in working order.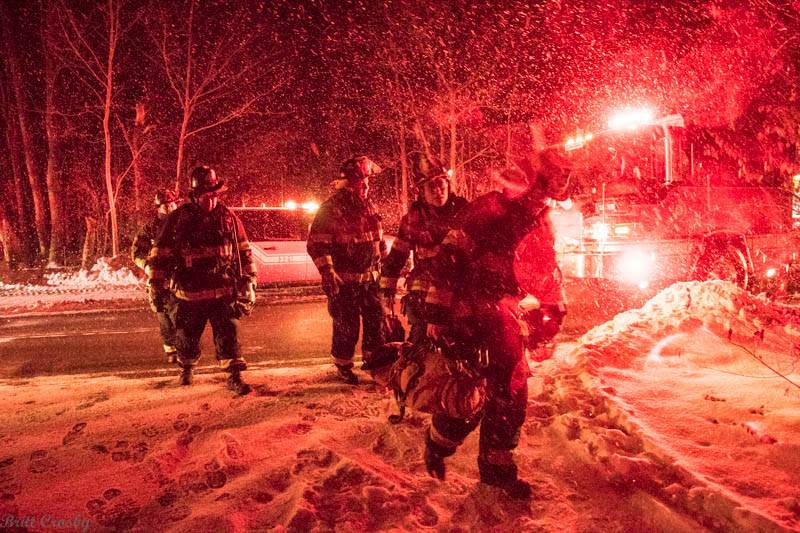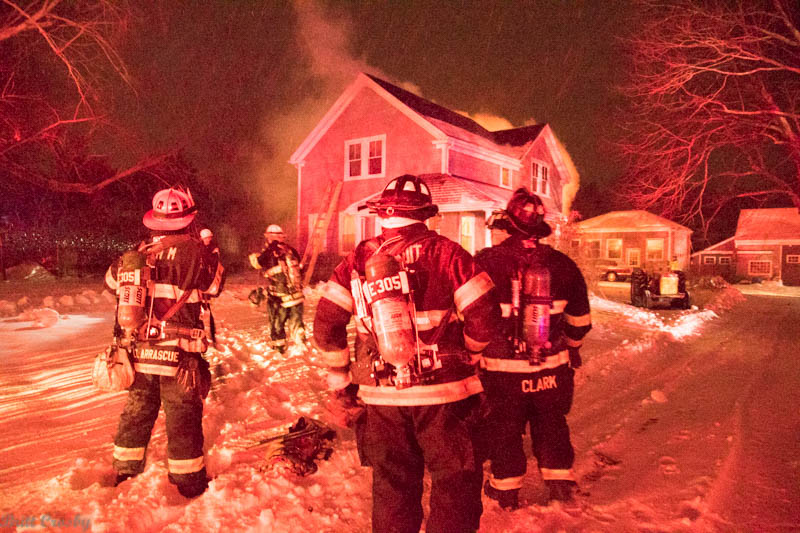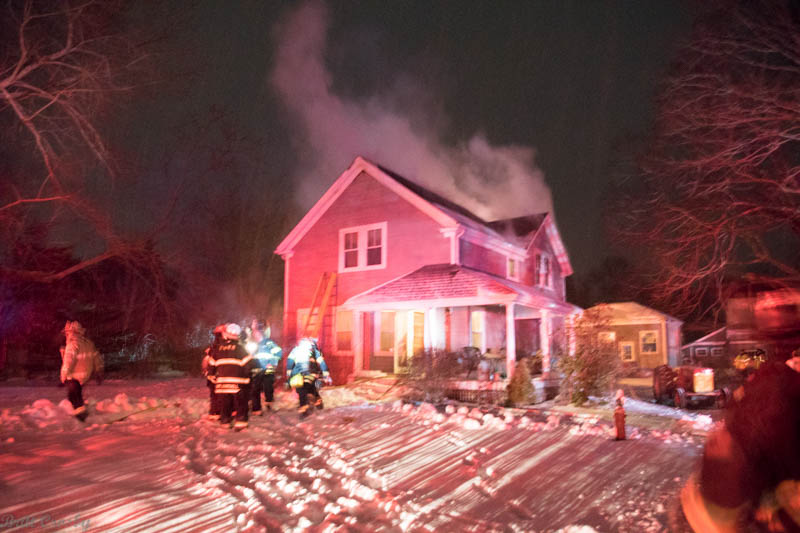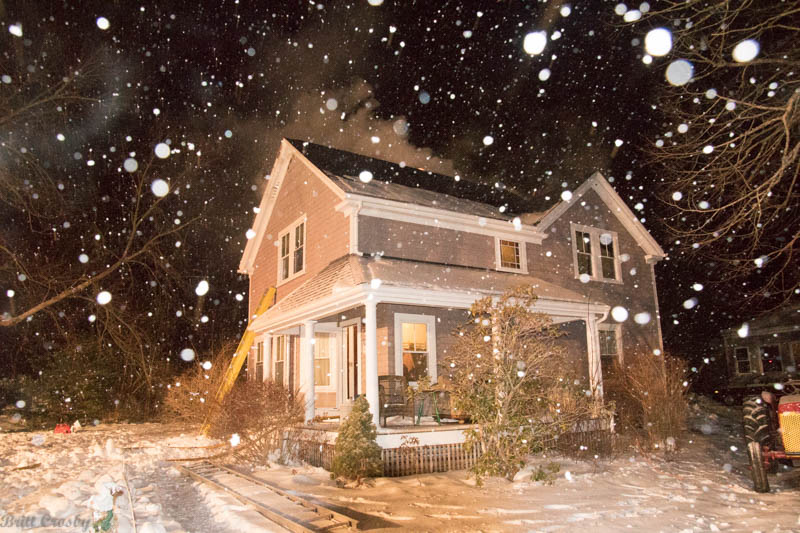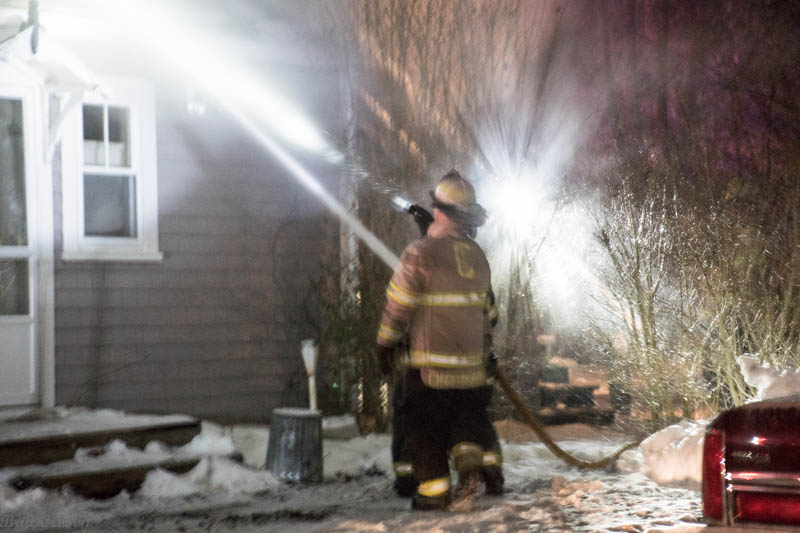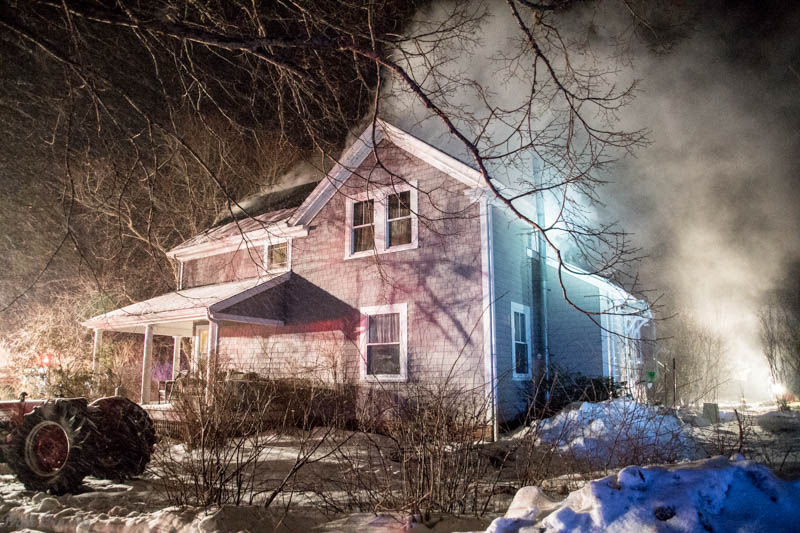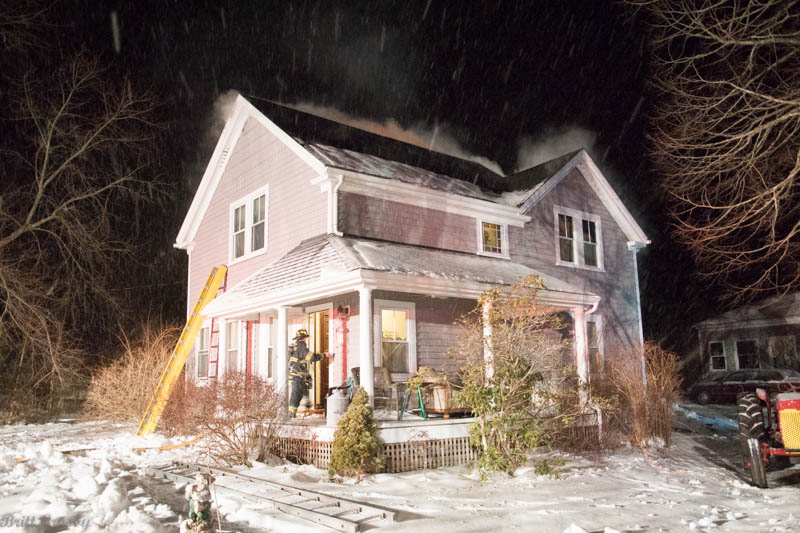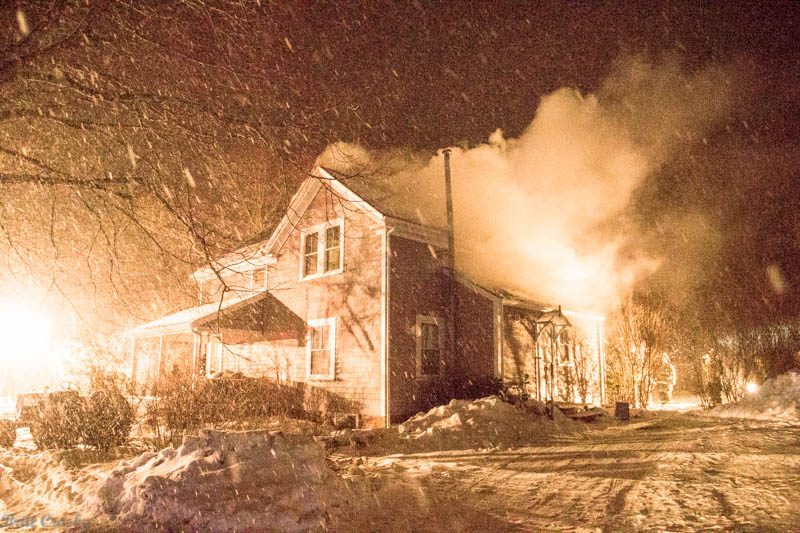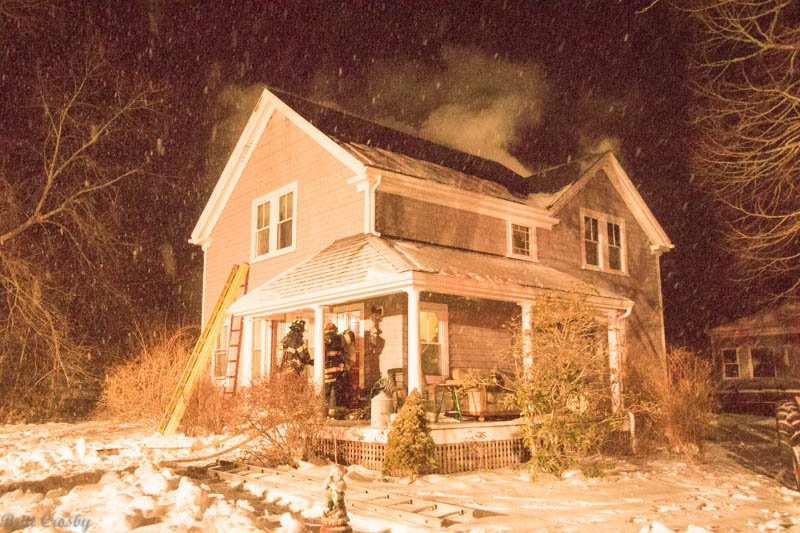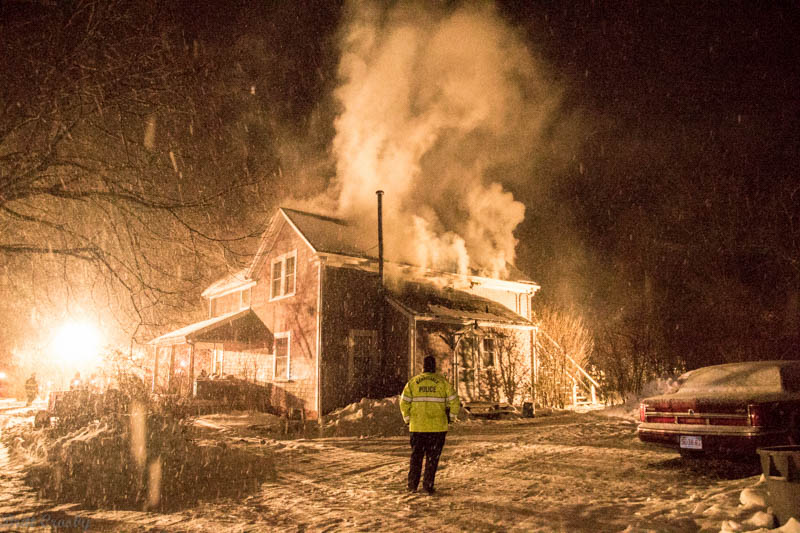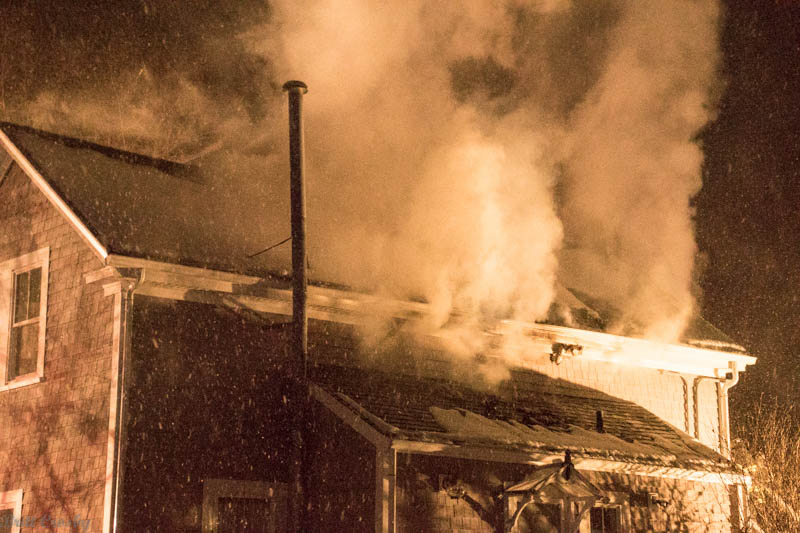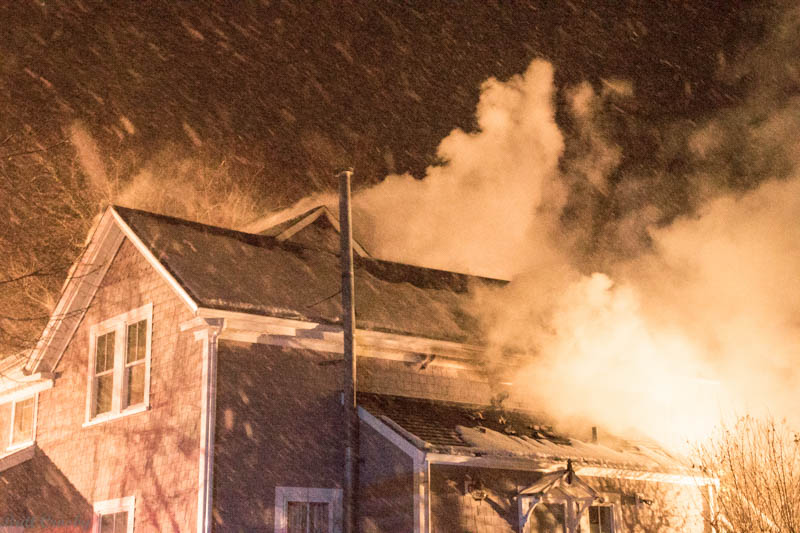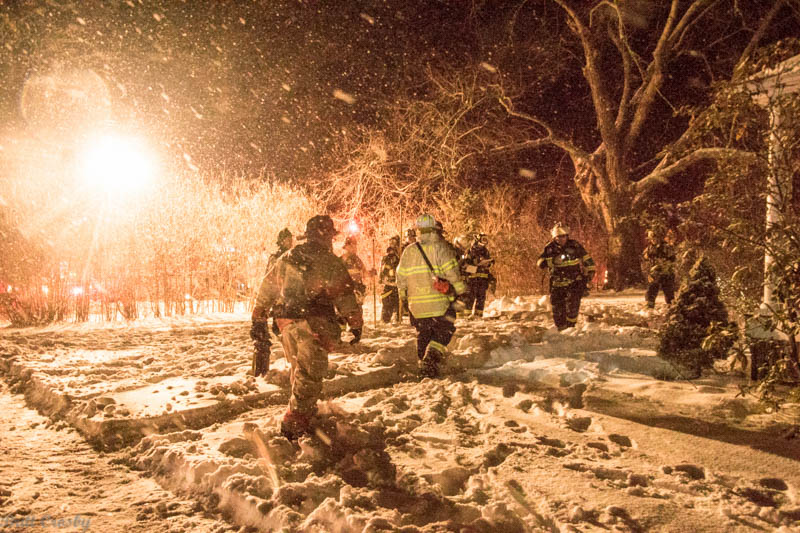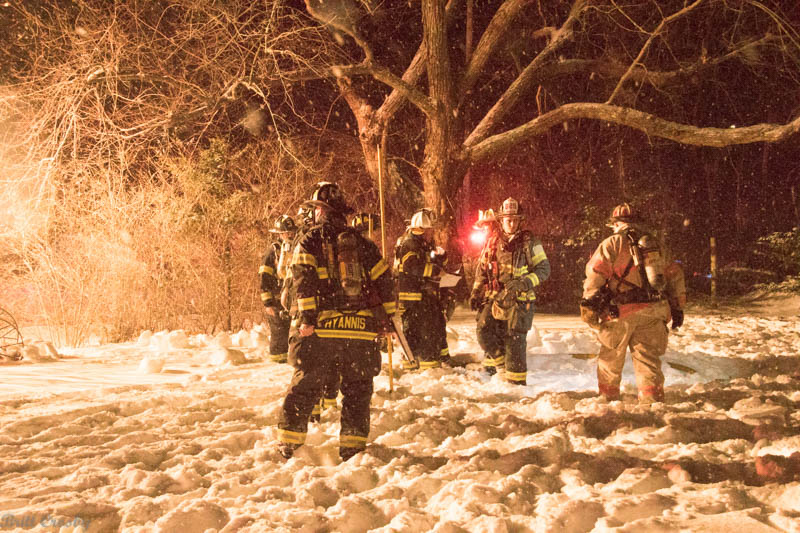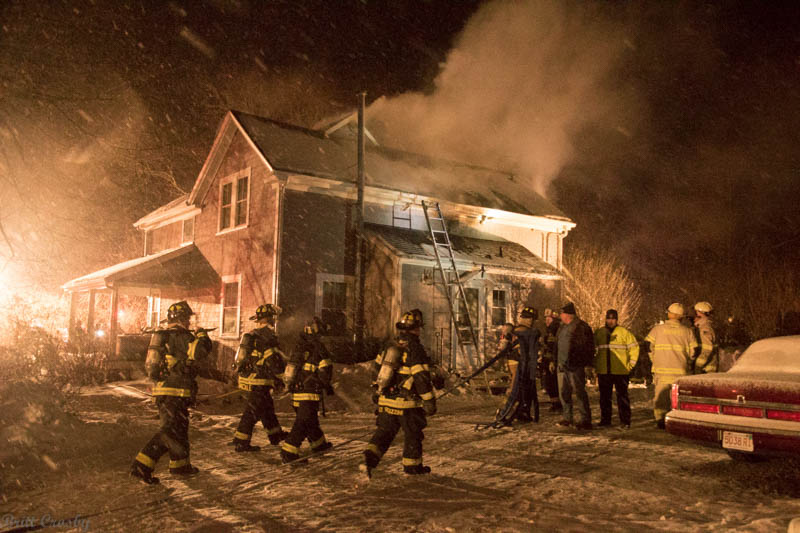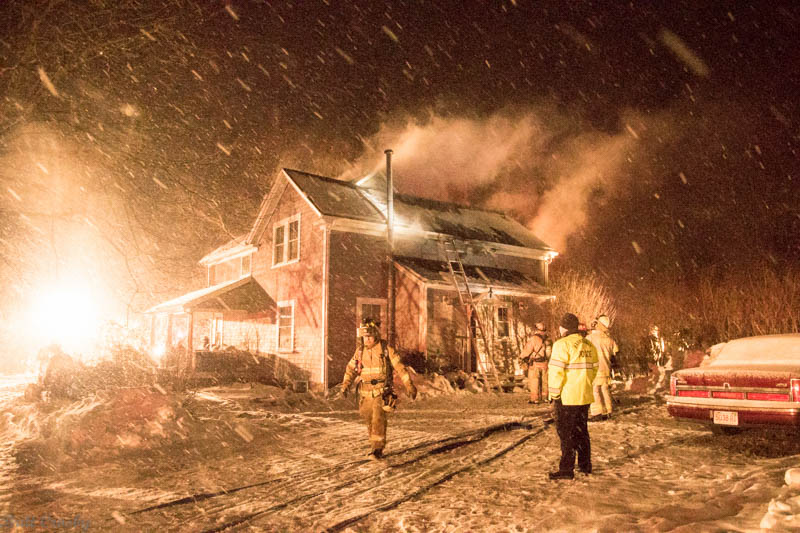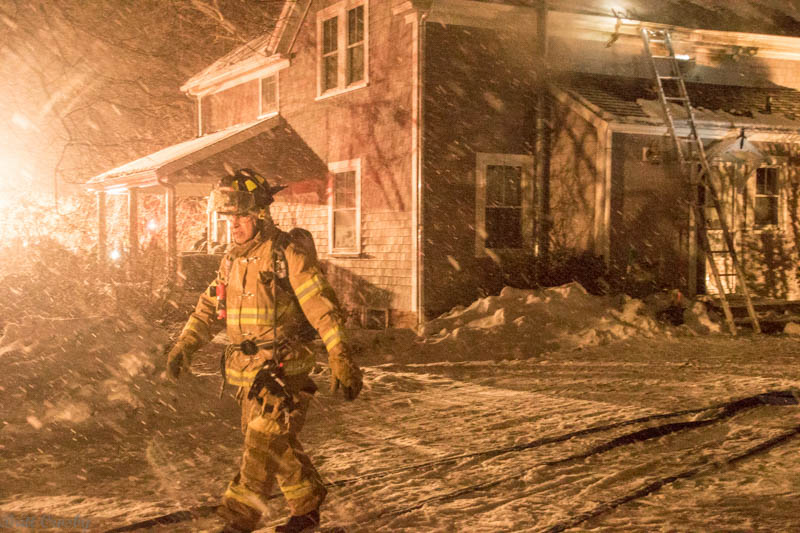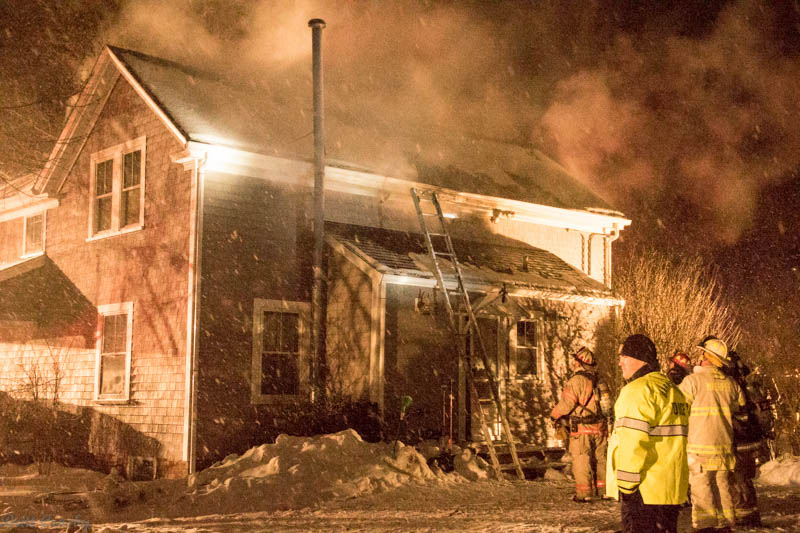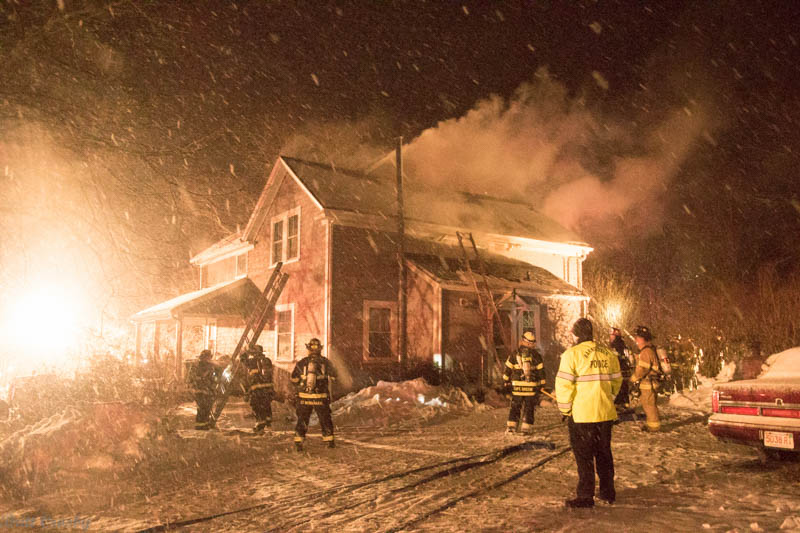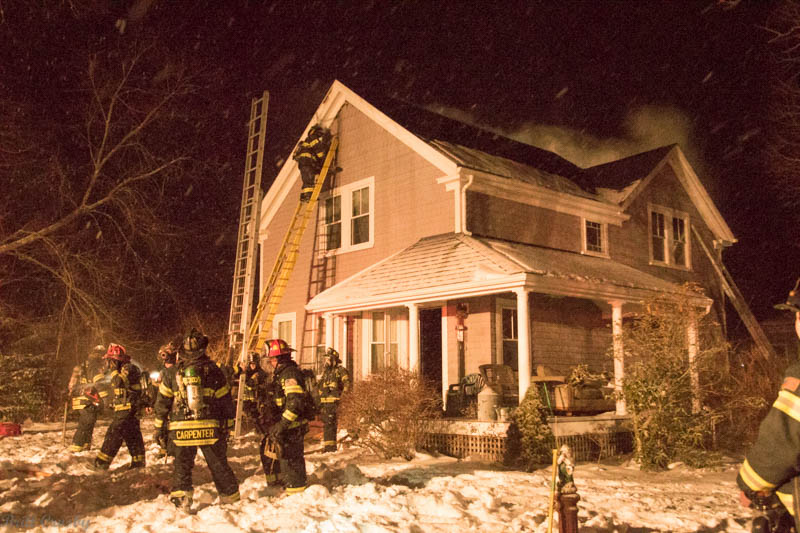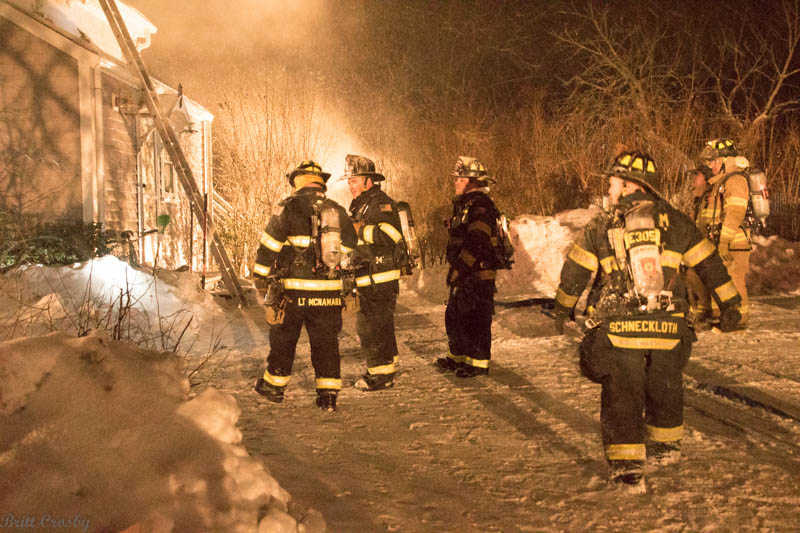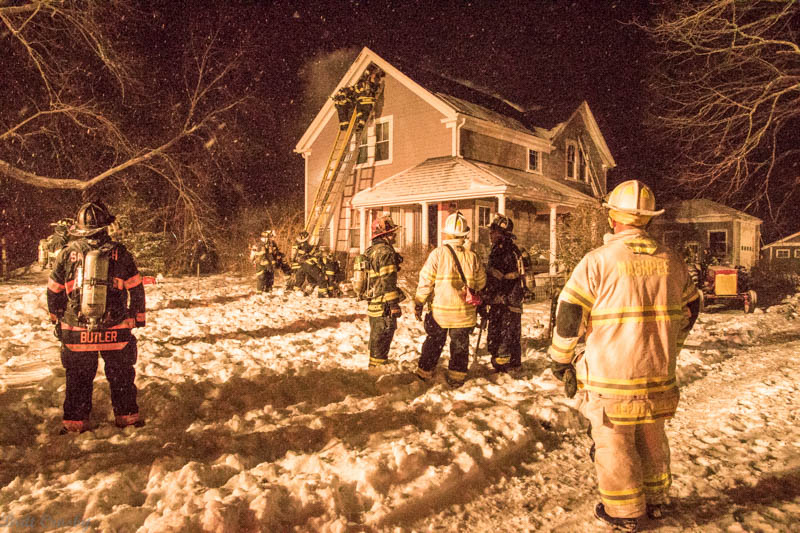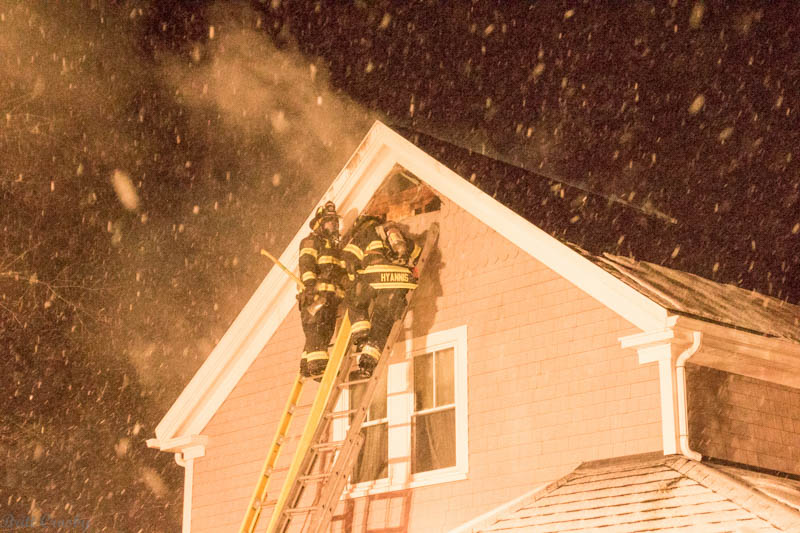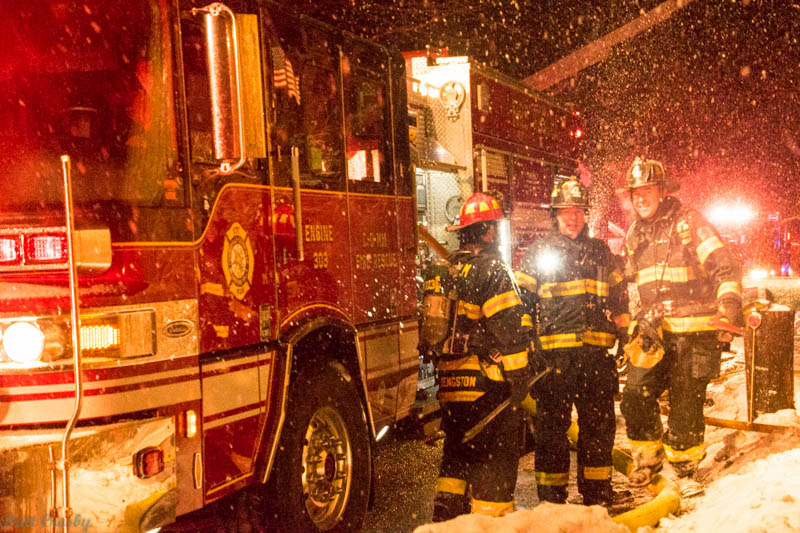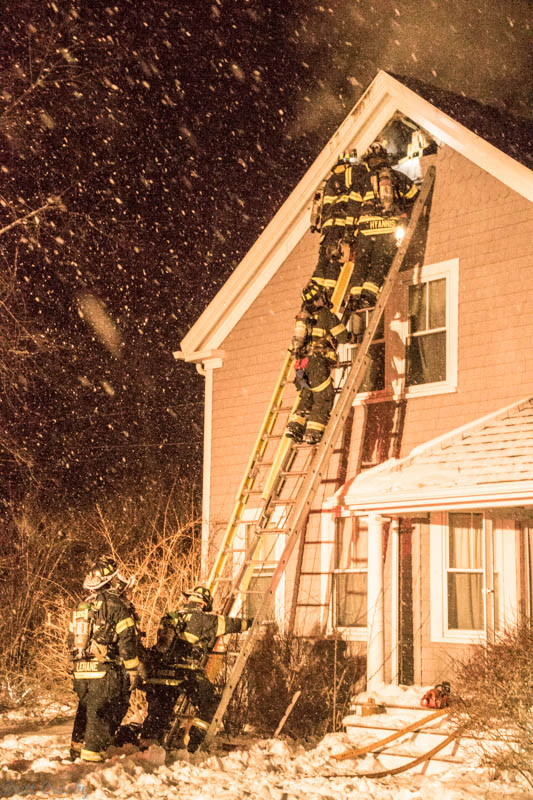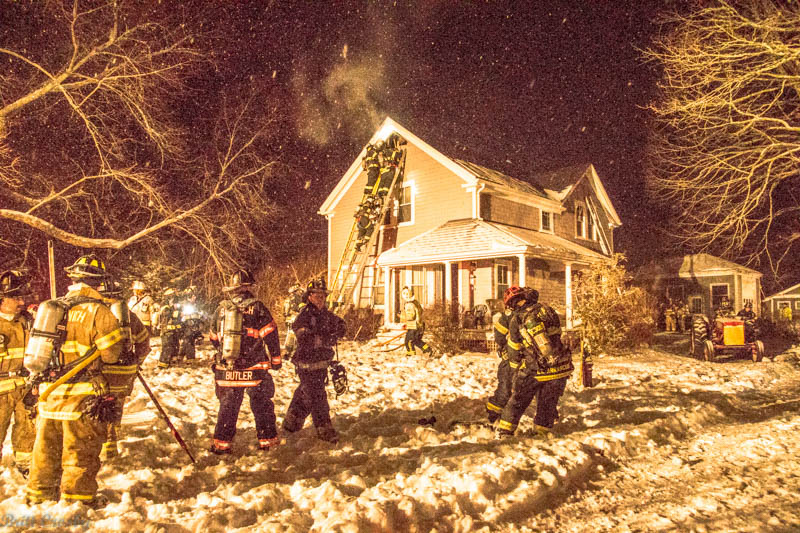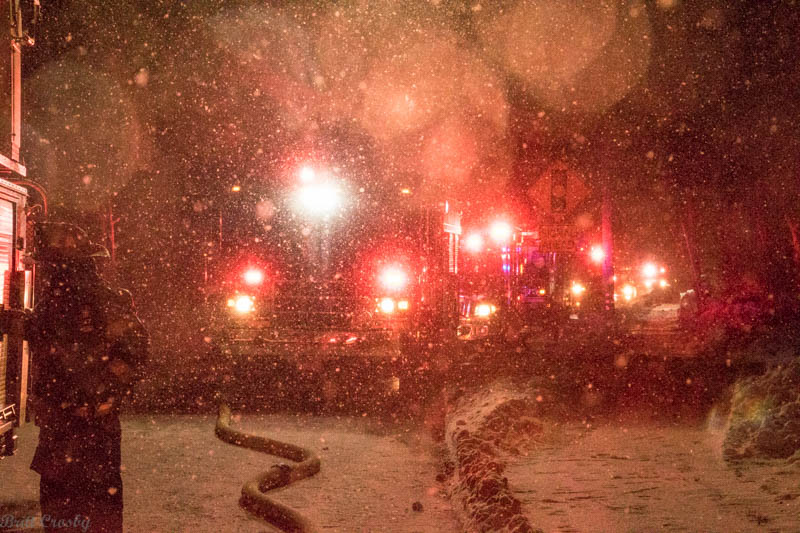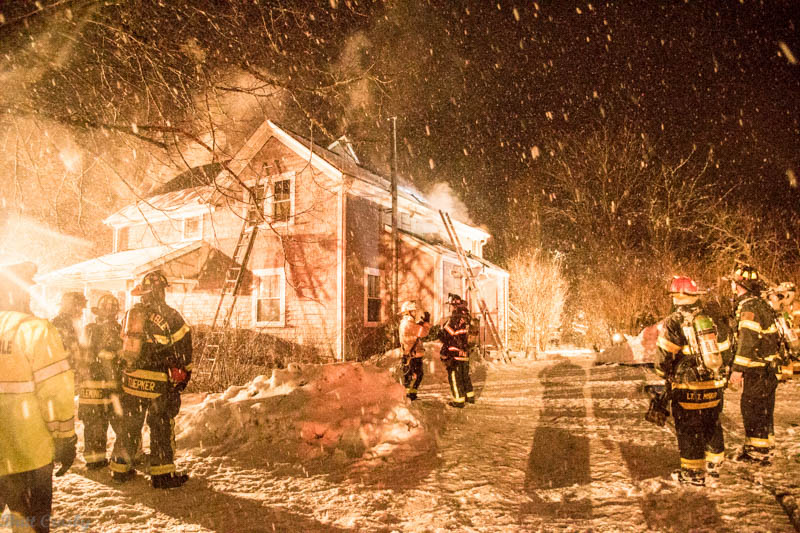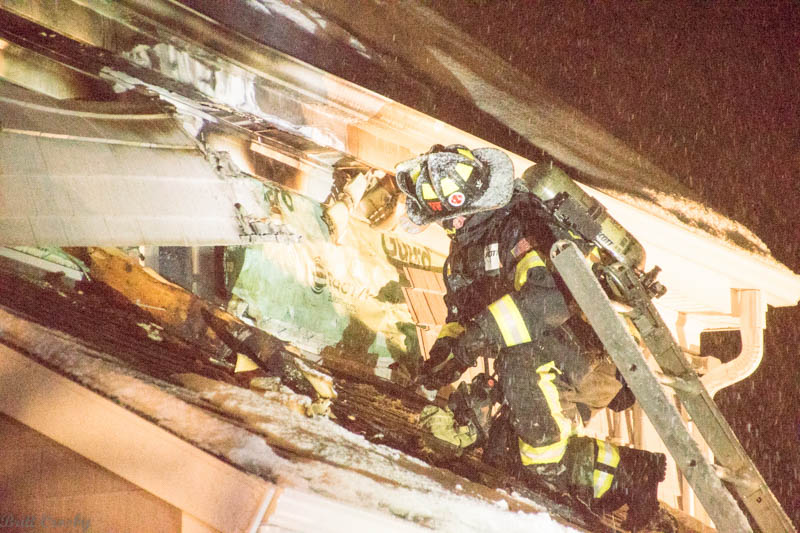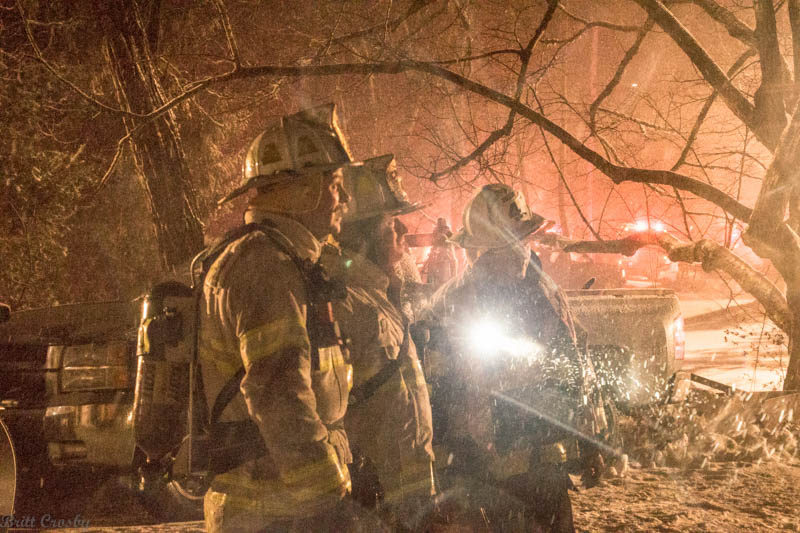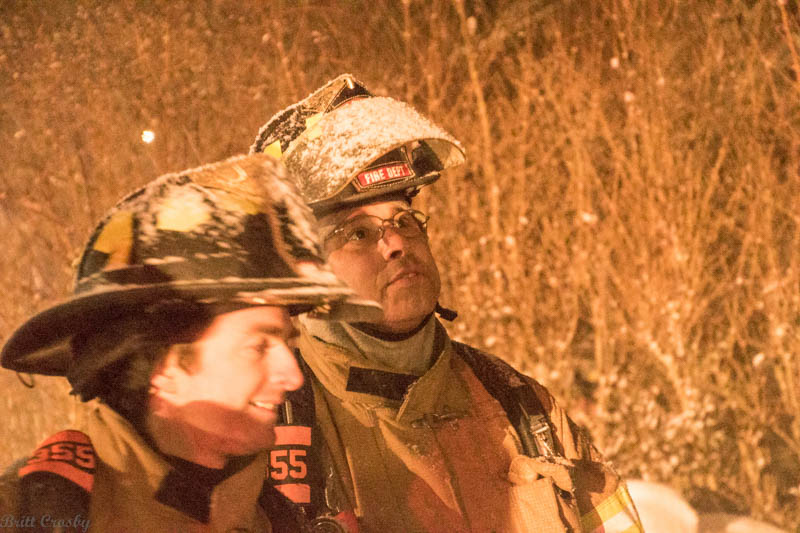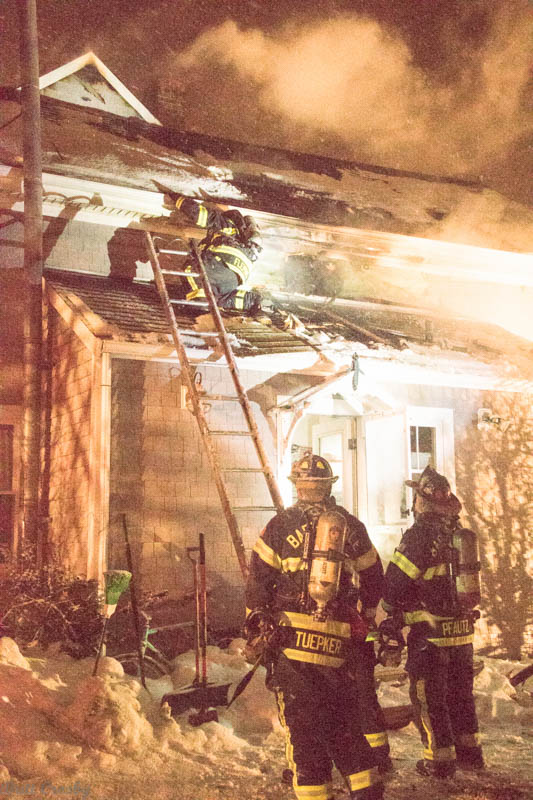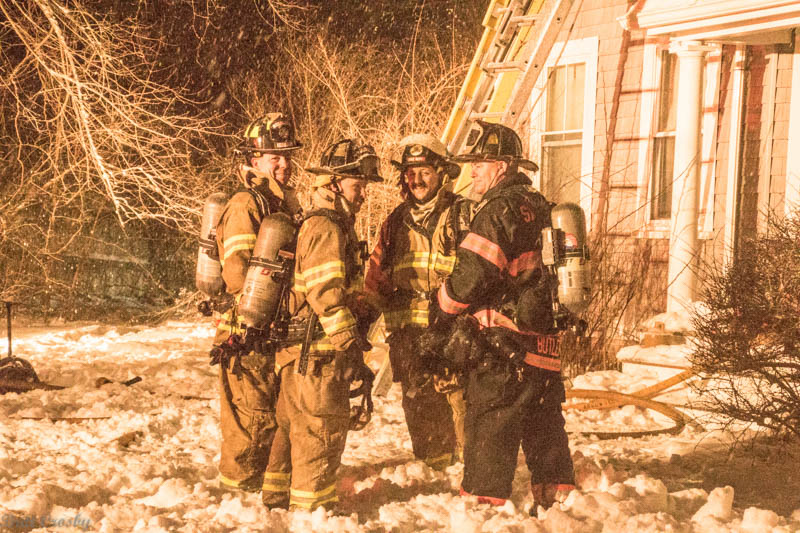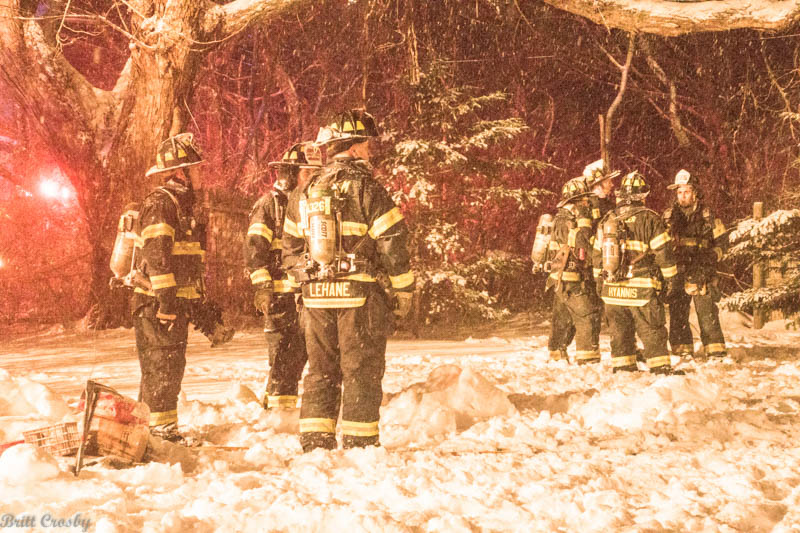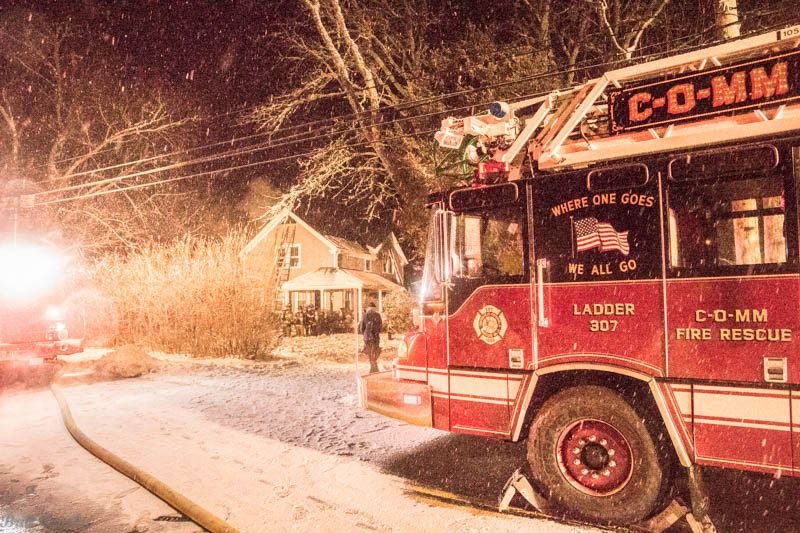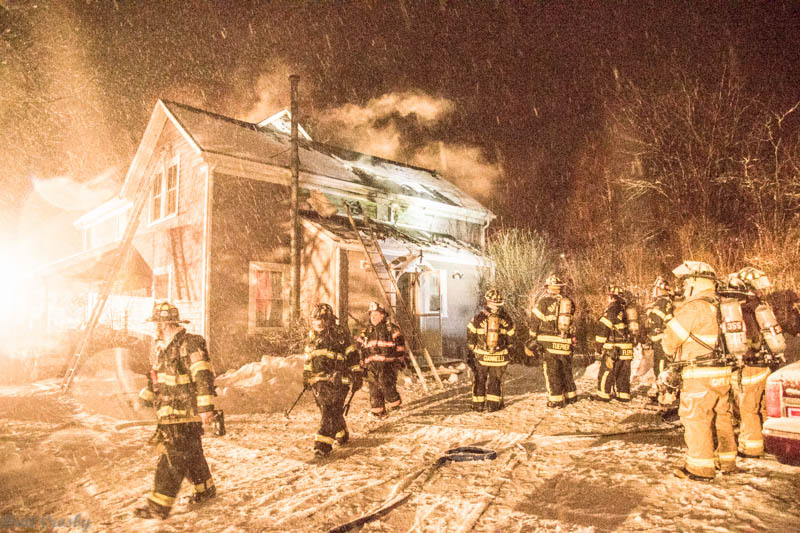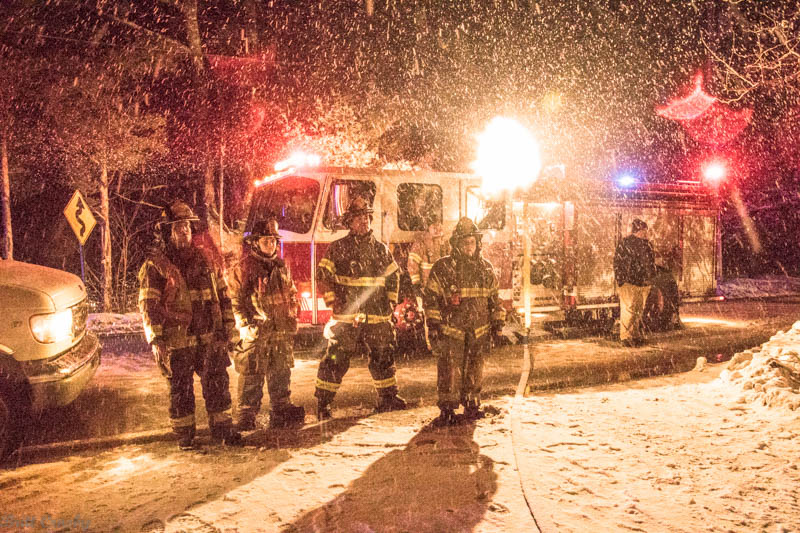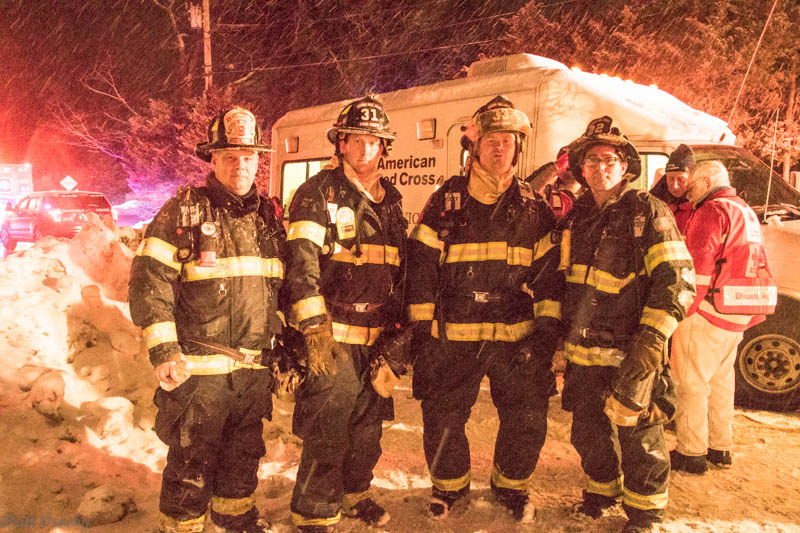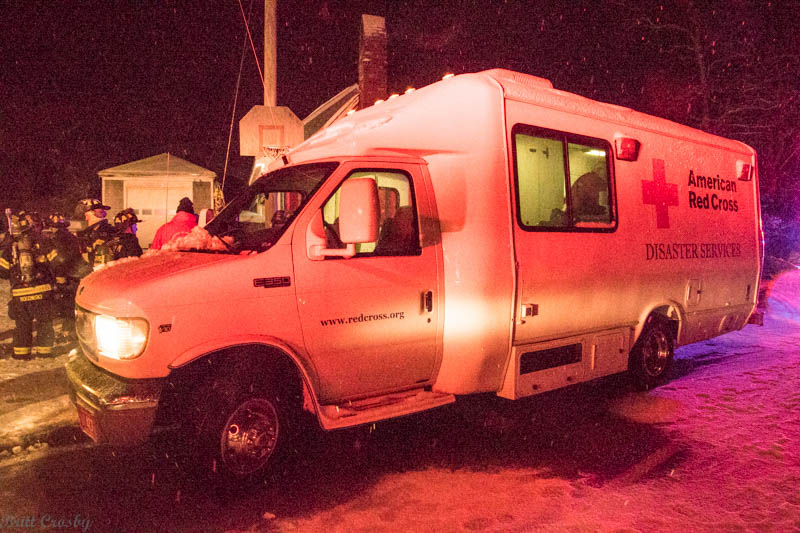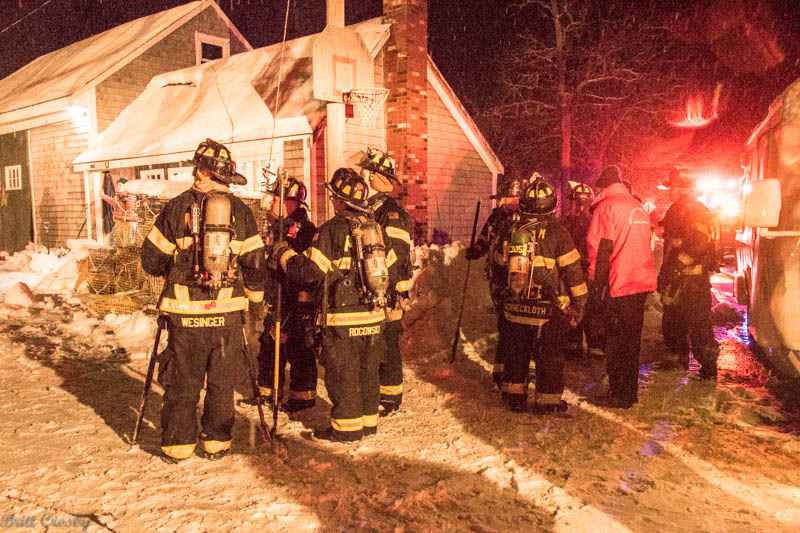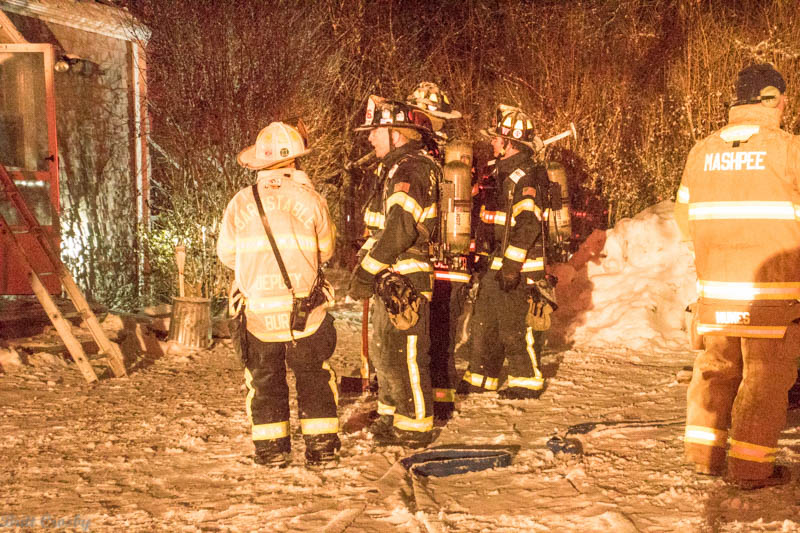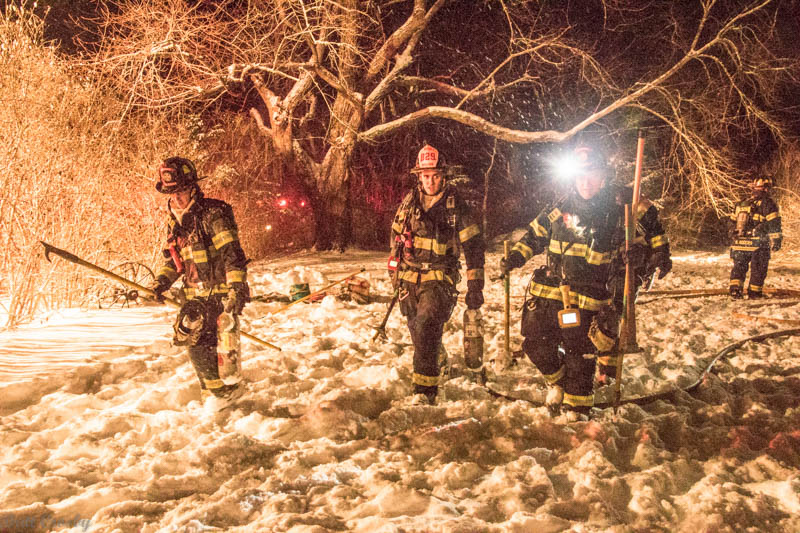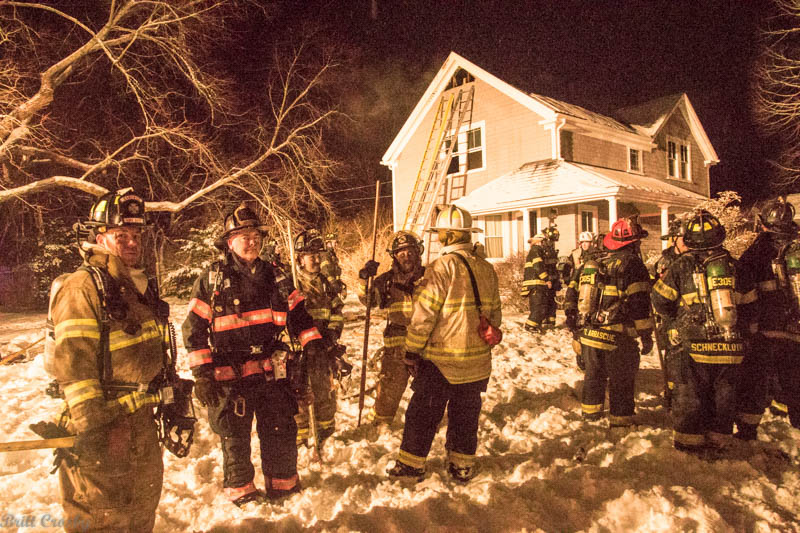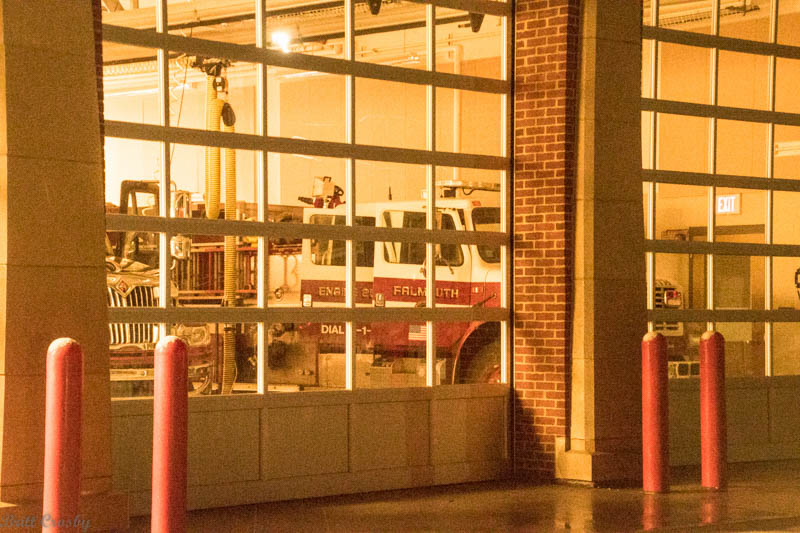 Falmouth Engine 25 covering Osterville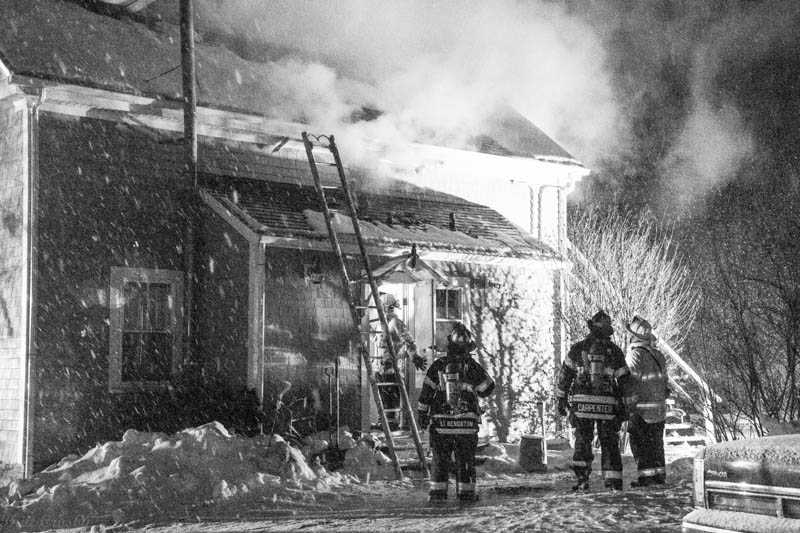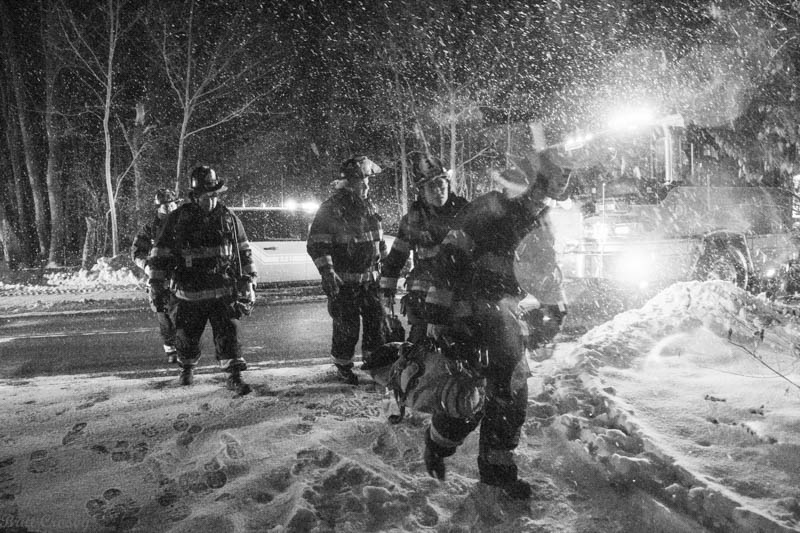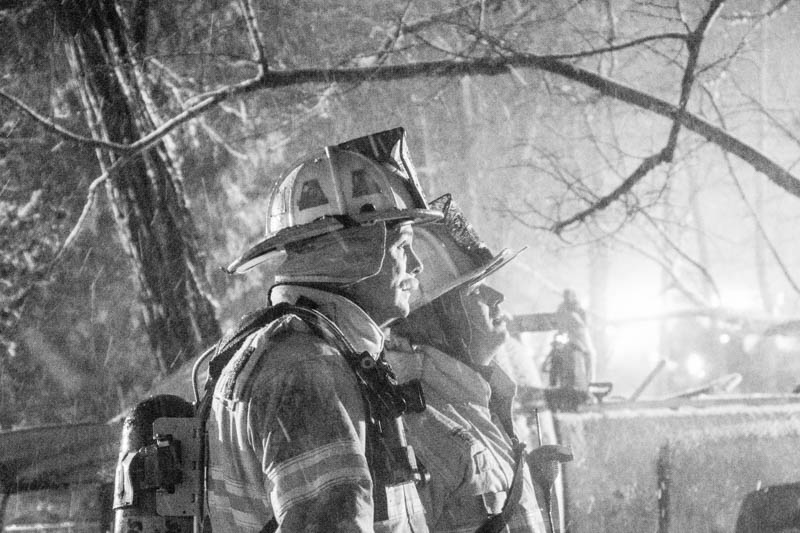 CapeCodFD.com
2016