CapeCodFD.com
CENTERVILLE-OSTERVILLE
THE 1930 FORD
October 2017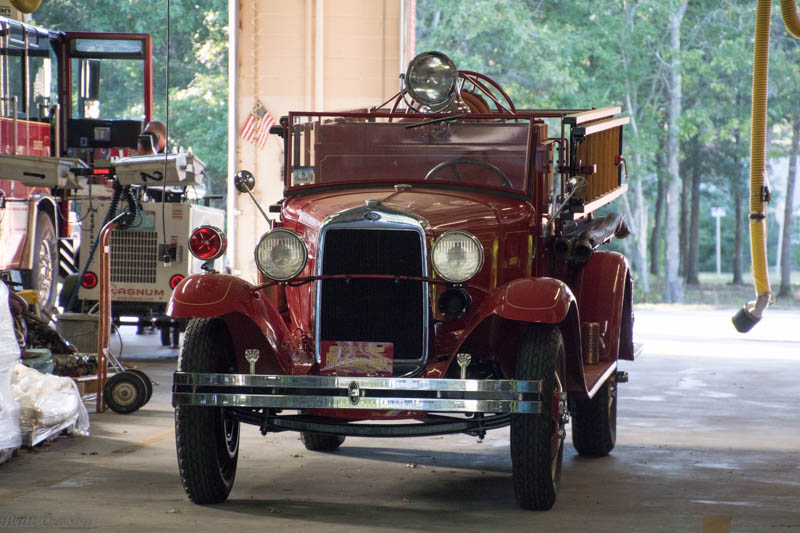 ENGINE 3
The Centerville-Osterville Fire Department was established in 1926.
That year, two 1926 Maxim 500 gpm pumpers were purchased for
Engine 1 in Osterville and Engine 2 in Centerville.
They served until about 1950.
In 1930, a Ford Model A 1-1/2 ton chassis was purchased and a new fire truck
was built in Osterville by Chief B.S. Ames and Carl Stark.
It was equipped with a 75 gpm Leonard gear pump (made in Osterville).
It had a 200 gallon water tank and carried about 600' of 2-1/2" hose and
500' of 1-1/2" hose. The truck was designated Engine 3 and housed in
the Centerville Fire Station on Main Street until about 1943.
In 1943 it was sold and the Town of Mashpee Fire Warden Edwin L. White
purchased the truck and housed it in his garage on Meetinghouse Way.
It served as the first fire truck in Mashpee becoming Engine 1 when the
Mashpee Fire Department was established in 1950.
The truck served Mashpee until about 1958 when it retired.
It eventually ended up in the Brewster Fire Museum in the 1980s
until that museum closed in the early 2000's. A private owner purchased
the truck and completely refurbished it.
In 2017 the private owner contacted the COMM FD as he was looking
to sell the old truck and wanted to see it go back home again.
In October of 2017, the 1930 Ford was purchased by the
COMM Firefighters Association and brought back to Centerville.
The Firefighters Association had previously owned a 1949 American
LaFrance pumper that had been used as a muster truck when purchased in 1975.
That engine which originally served as the Legion Pumper in Tisbury
(Vineyard Haven) on Martha's Vineyard was cared for by the COMM
Firefighters Association for 42 years. When word came that the 1930
Ford was available, the Association contacted Tisbury FD and was able
to get the 1949 LaFrance back to the Vineyard in July 2017.
Everyone is happy and two old trucks are once again home.
C&O MUSTER TRUCK GOES BACK TO TISBURY
The old Engine 3 is expected to be well maintained and displayed at special events
thanks to the COMM Firefighters Association.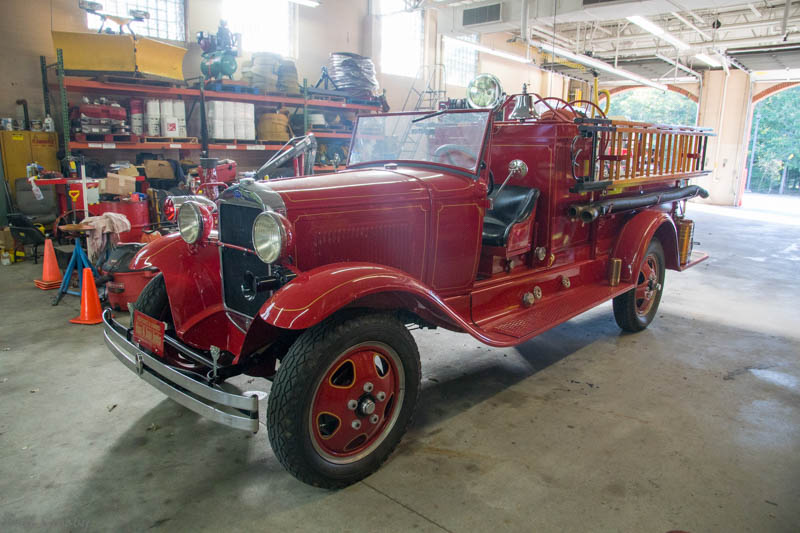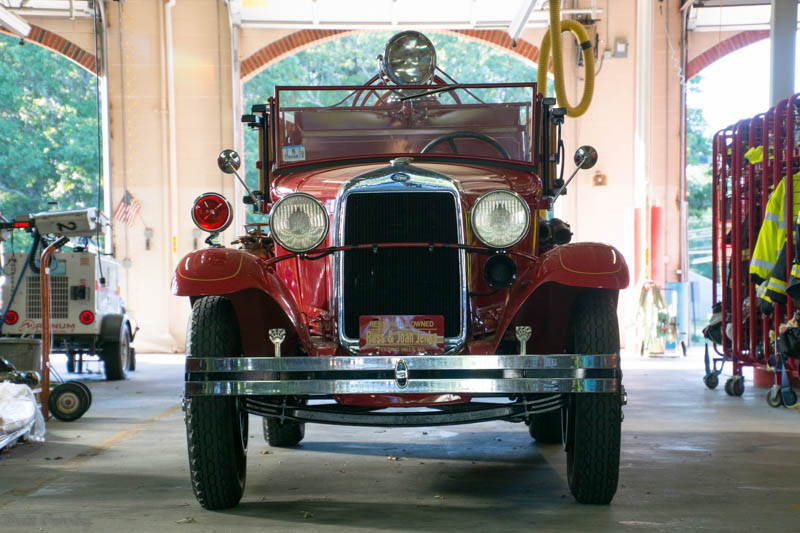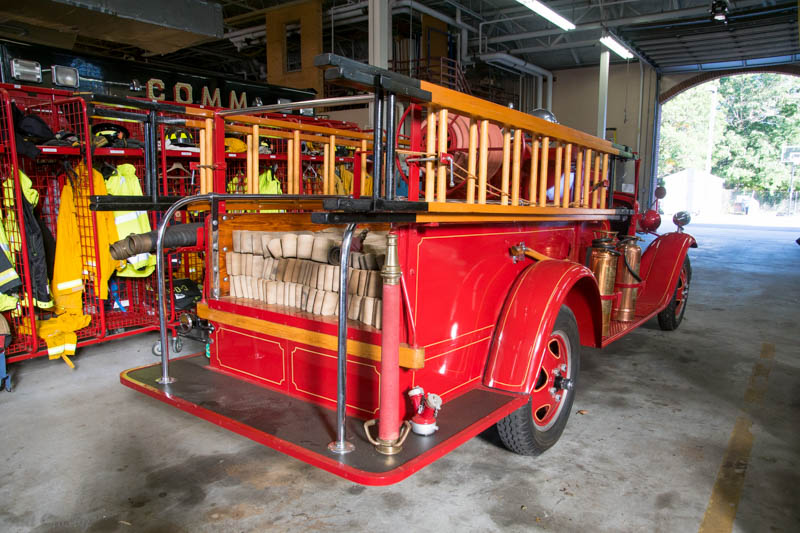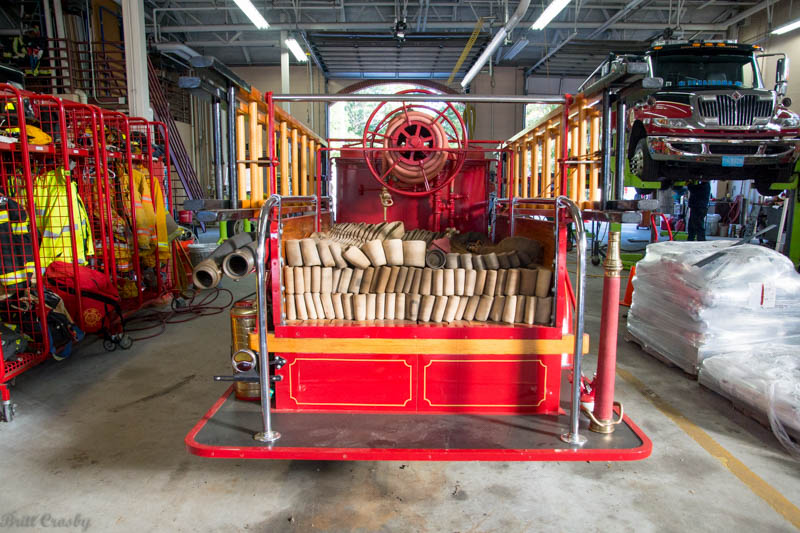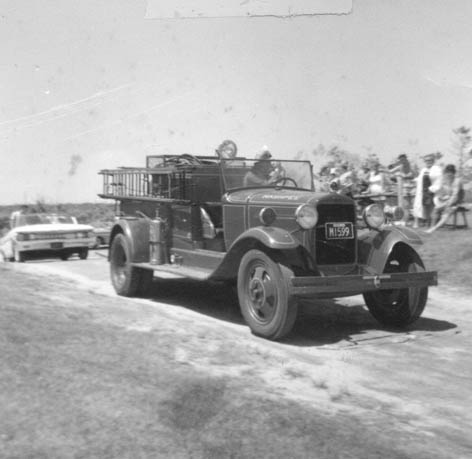 A 1961 photo of the 1930 Ford when serving in Mashpee.
1973 Photos of the 1930 Ford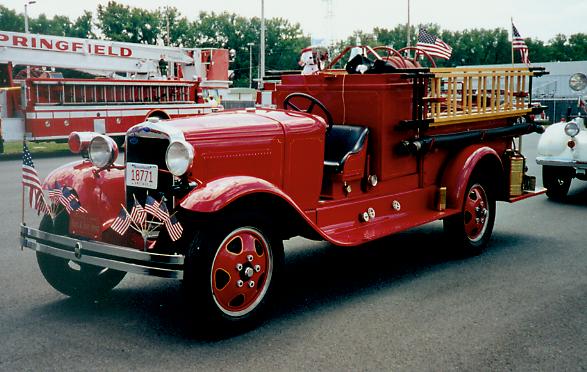 Photos of the 1930 Ford after privately owned.