CapeCodFD.com
CAPE COD HOSPITAL
HIGH RISE TOWER DRILL
October 10, 2007
[Home] [Features]
<Prev Page 1 Next>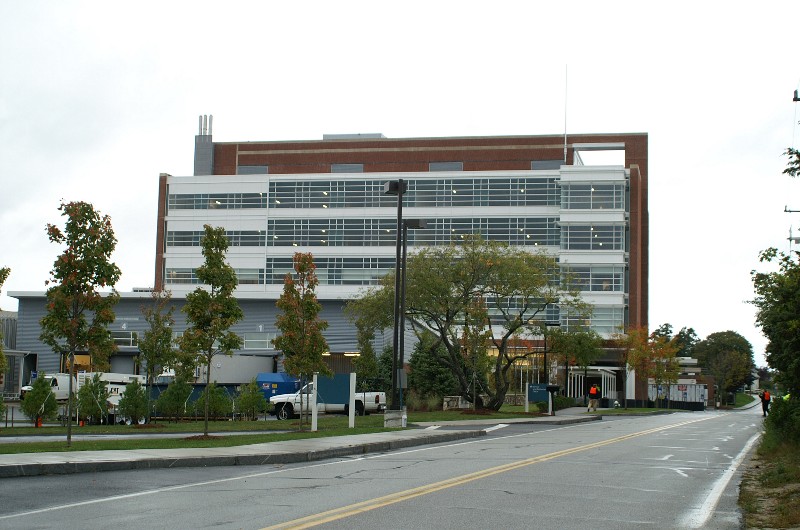 The new 7 story tower at Cape Cod Hospital recently opened. Overlooking Lewis Bay, the new tower
is presently only partially completed. The top three floors are incomplete. On Wednesday October 10, 2007
firefighters from the Hyannis Fire Department, were joined by firefighters from across the Cape in a large
scale drill, reviewing the facility, fire protection systems, and high rise firefighting techniques. This being one
of the few high rise buildings on the Cape, and certainly one of the larger, more complex facilities in the
area, it was important to evaluate the ability to respond to and manage any potential incidents in the future
at the tower. At least 13 Cape fire departments, and as many as 120 personnel participated
in the drill which lasted approximately 5 hours.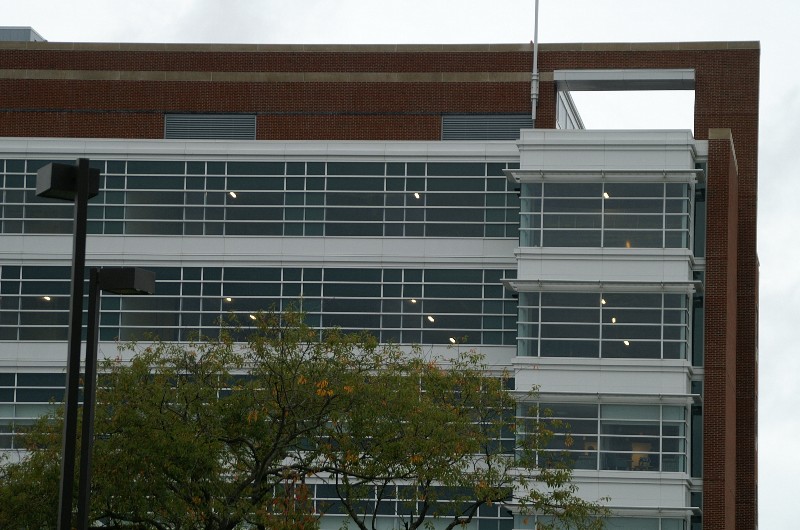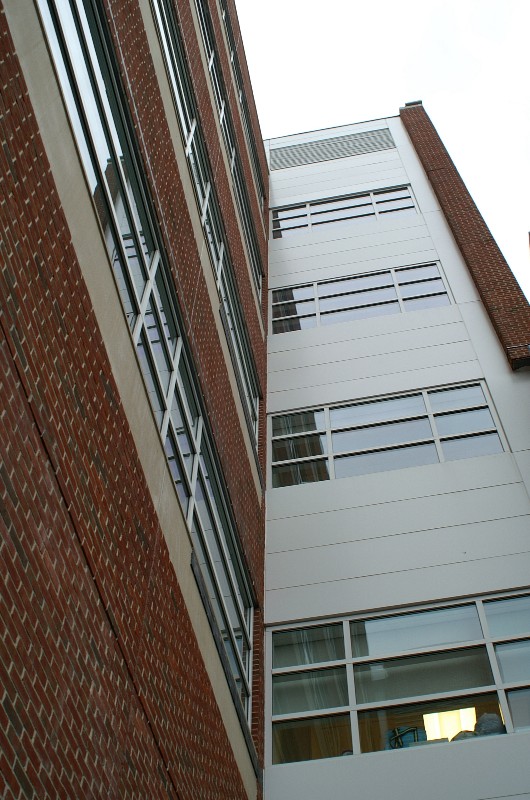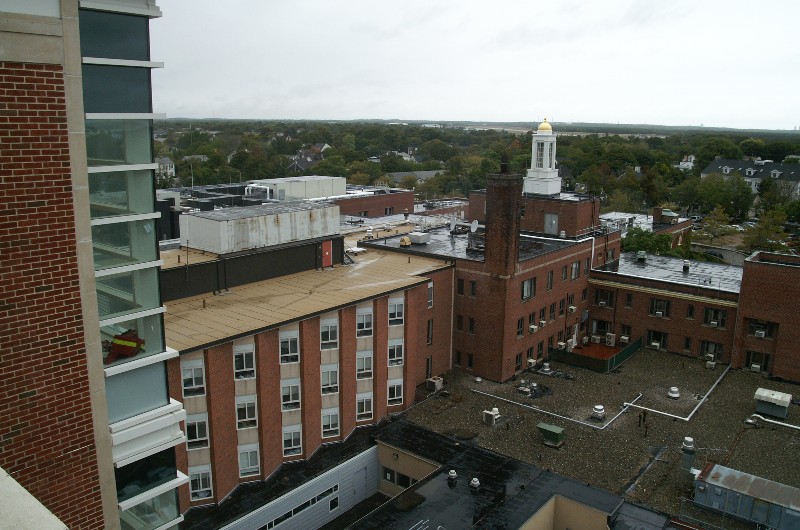 Looking back at the "older" sections of CCH.

View of Lewis Bay and Hyannis Harbor.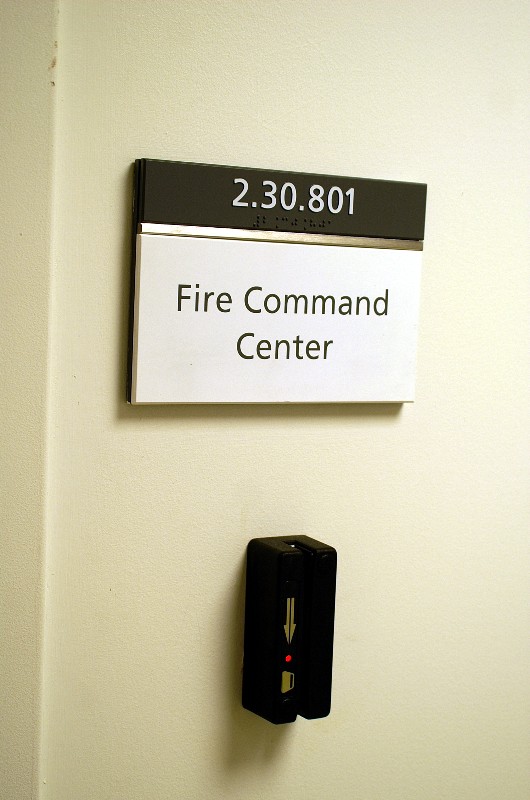 The hospital has its own command center for fire protection, air management,
communications, command, and control.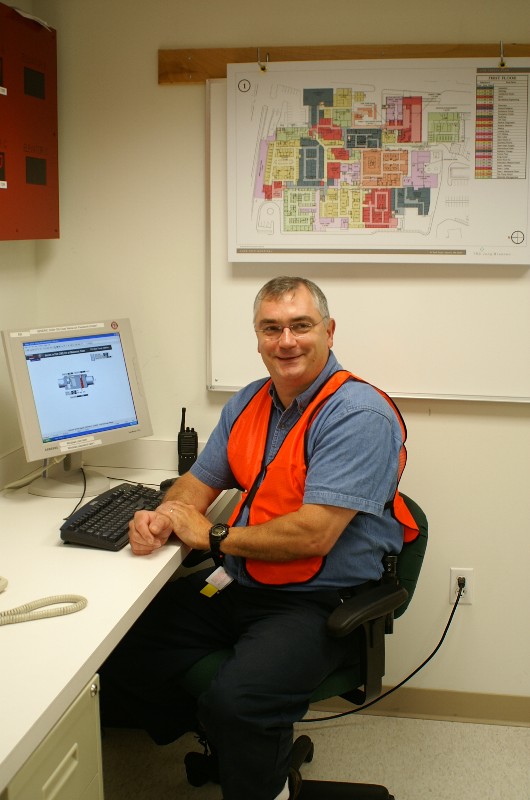 Hospital personnel in the room can monitor and control various systems
with computer technology.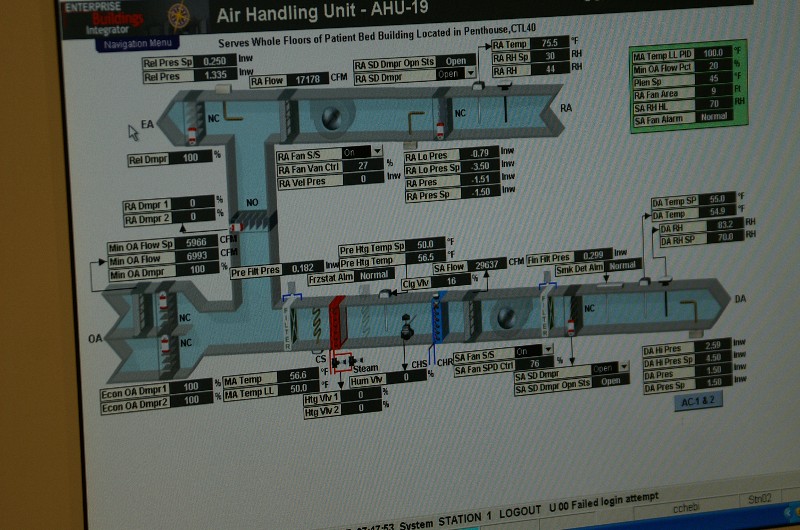 Computers control the HVAC system.

Whiteboard display of the "unified command" structure for the drill as well as the
maps of various floors of the hospital.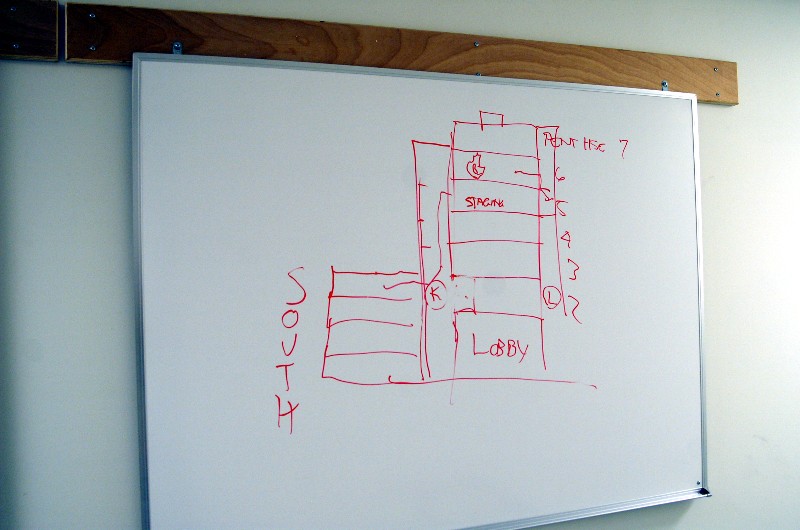 Fire Inspector Eric Hubler and Hyannis Chief Harold Brunelle meet with hospital personnel
in the command center.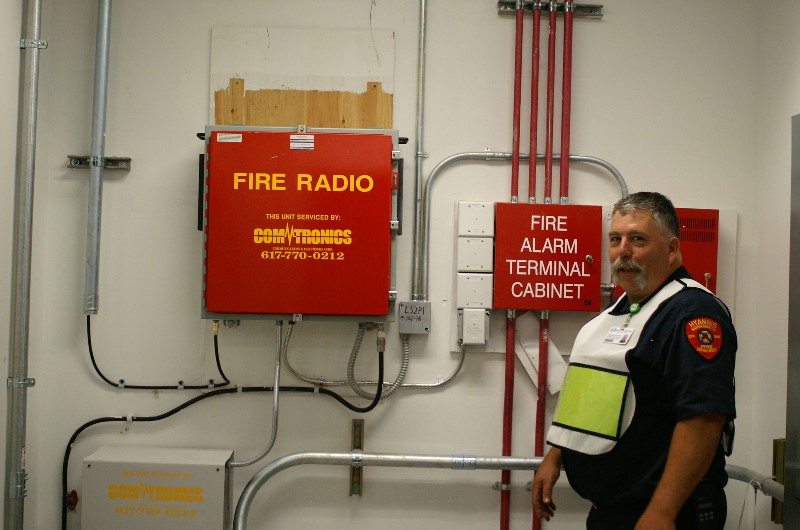 Rick Randell explains the built in radio capabilities that allow fire department radios to work within the building.