CapeCodFD.com
Cape Cod's Last Maxim
TRURO TANKER 484
Maxim Motors Company of Middleborough, MA built custom fire apparatus from
about 1914 to 1989. Because of the proximity of Cape Cod to Middleborough,
and because of the variety and quality of apparatus built by Maxim, nearly every
department on the Cape at one time or another operated Maxim apparatus.
Most of the well known and loved Maxim's have moved on over the years.
Perhaps the last to serve on Cape Cod was built in 1987 for the Truro Fire Department.
The GMC Top Kick chassis and Maxim custom body provided Truro, a town with no
municipal water supply, with a modern 2000 gallon tanker with a relatively small
350 gpm pump to replace a 30+ year old tanker at the Truro Center Station.
It was originally designated Tanker 284.

In 1994, the new Truro Fire Station opened and the two old stations closed.
The Tanker became Tanker 484 and served approximately 32 years until July 2019
when replaced by a new 3000 gallon Tender.
It appears that this may be the last Maxim to actively serve on Cape Cod.
The end of an era in many ways.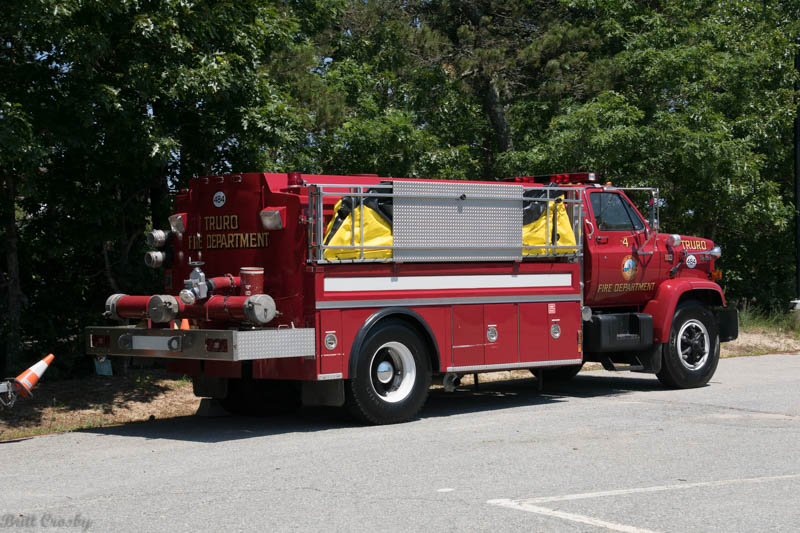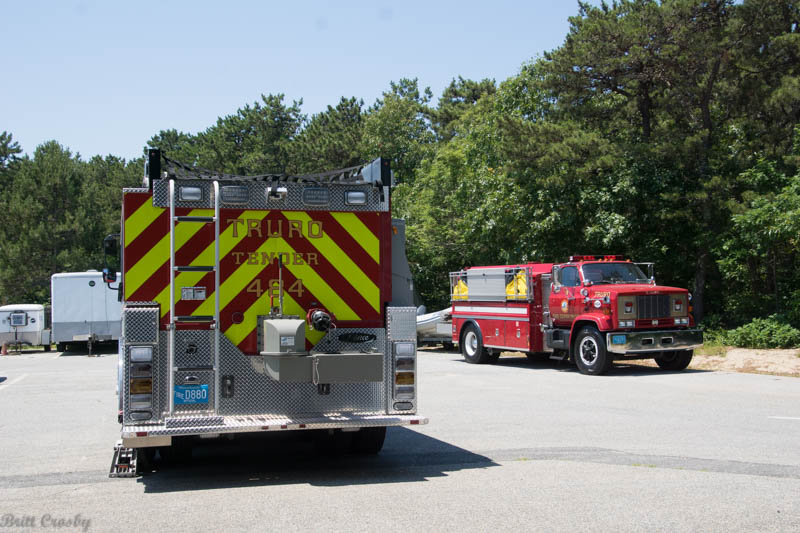 The old tanker and new tender
July 2019
Truro Tanker 484 operating at a 3 alarm fire in Eastham in March 2004.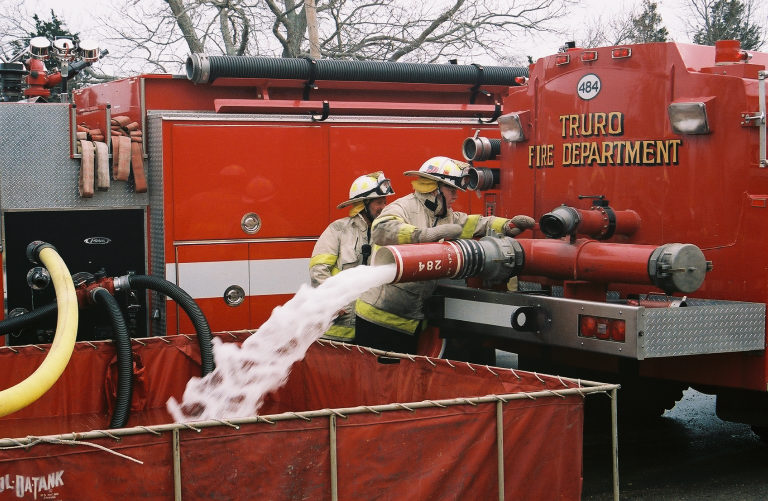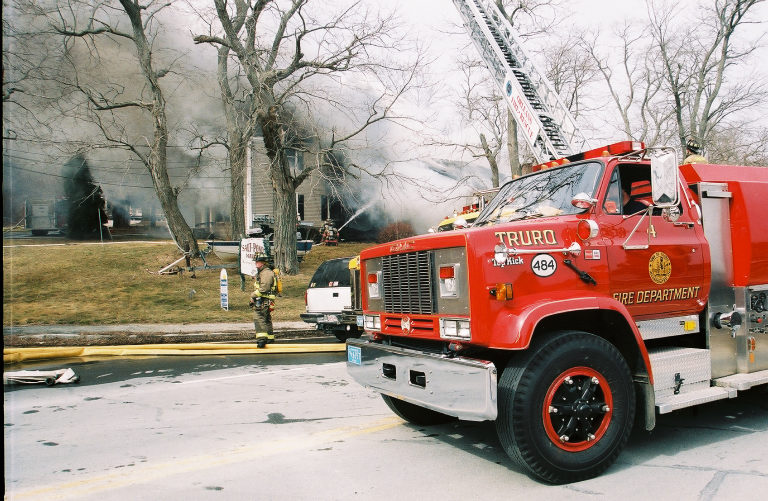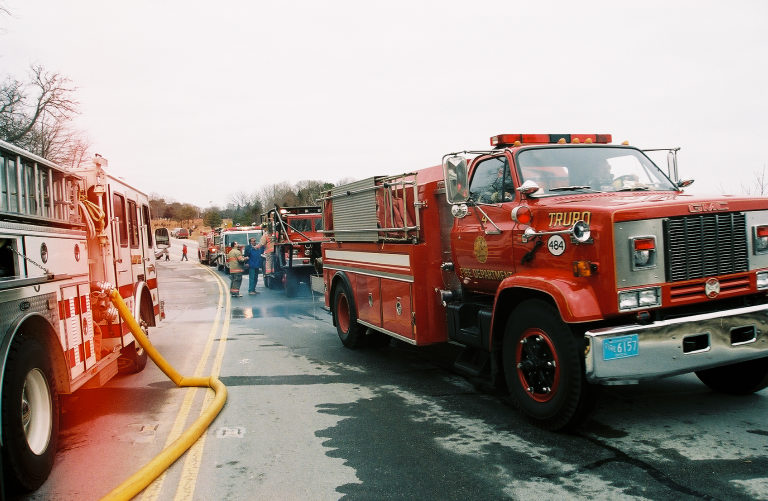 CapeCodFD.com
2019