CapeCodFD.com
SANDWICH PUBLIC SAFETY COMPLEX
DEDICATION CEREMONY
SEPT 27, 2019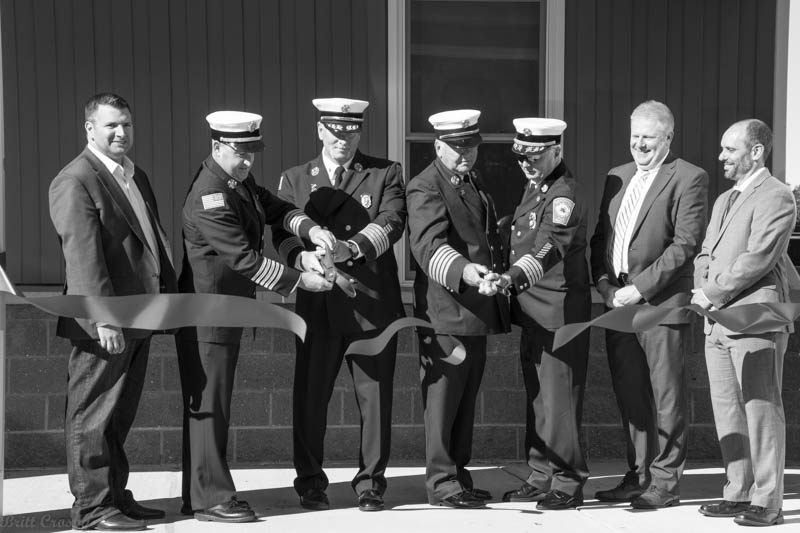 SANDWICH PUBLIC SAFETY DEDICATION
After many years of planning and work, the new Sandwich Public Safety Complex,
at Quaker Meeting House Road and Cotuit Road in Forestdale was officially dedicated
on Friday September 27, 2019. The new Police Station and new Headquarters Fire Station 3
have been completed and occupied. A blue ribbon cutting ceremony marked dedication of
the new police station, followed by a walk across the complex to the red ribbon cutting
ceremony for the fire station. Sandwich Fire Chief John "JJ" Burke, was joined by former
fire chiefs William Carrico II, George Russell, and Dennis Newman in dedicating the building.
Sandwich Police Chief Peter Wack
was joined by other department leadership for the dedication.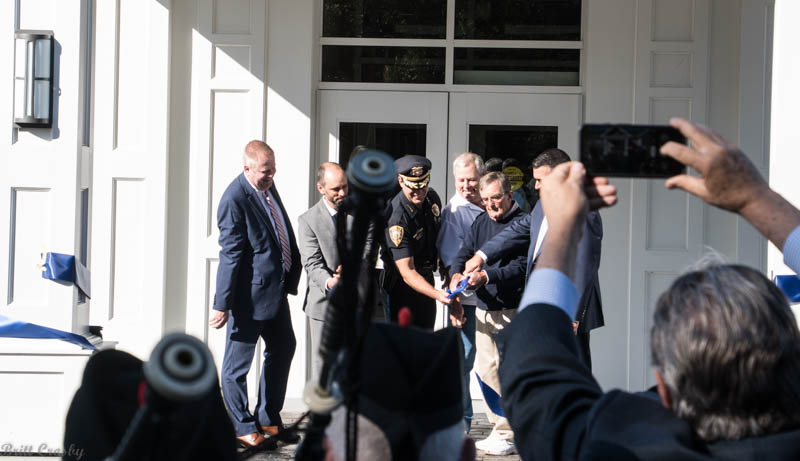 Retired Sandwich Police Chief Robert Whearty (1970-1997) joined Chief Wack in cutting
the blue ribbon at the police station front door.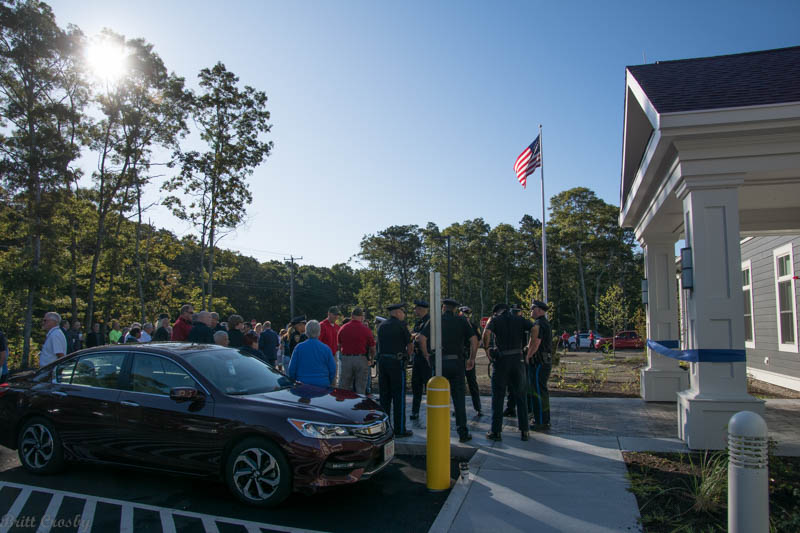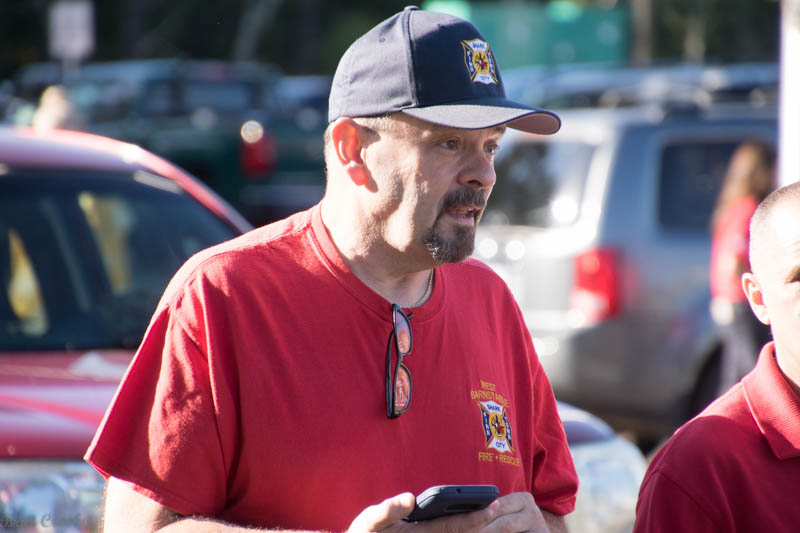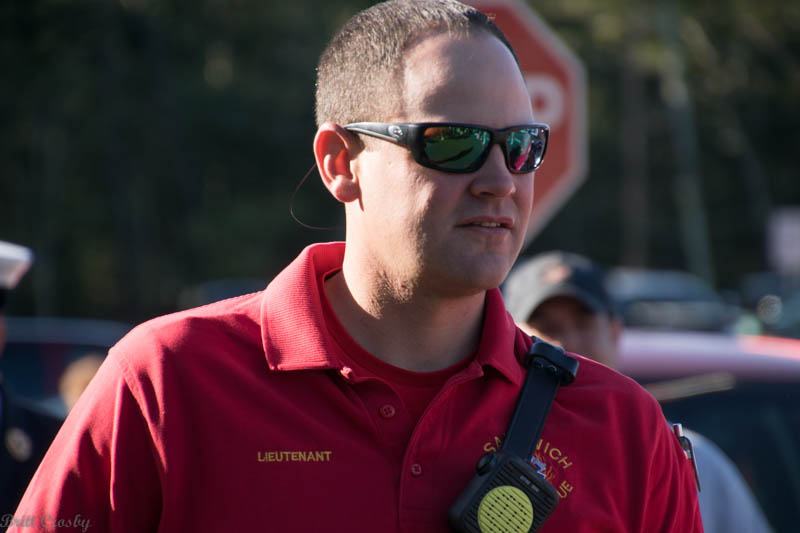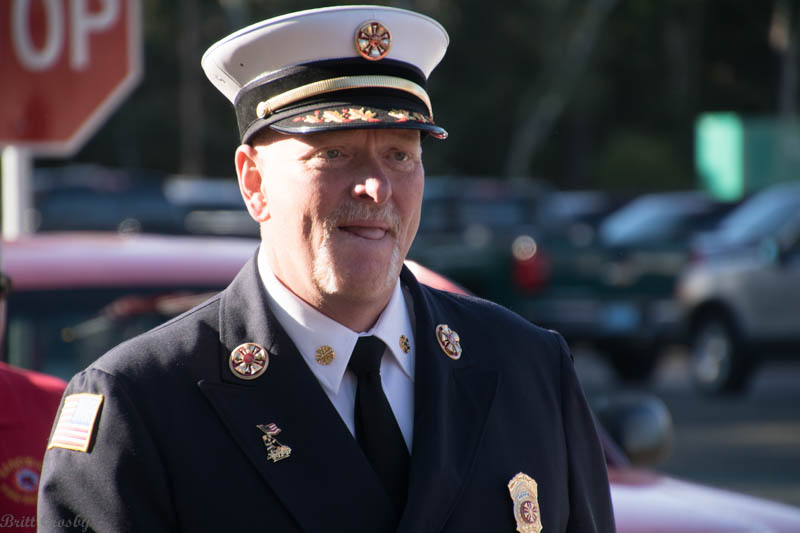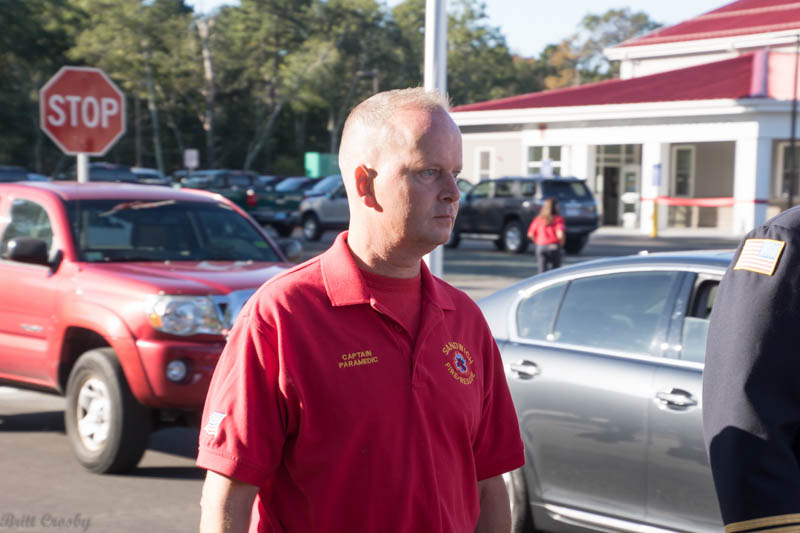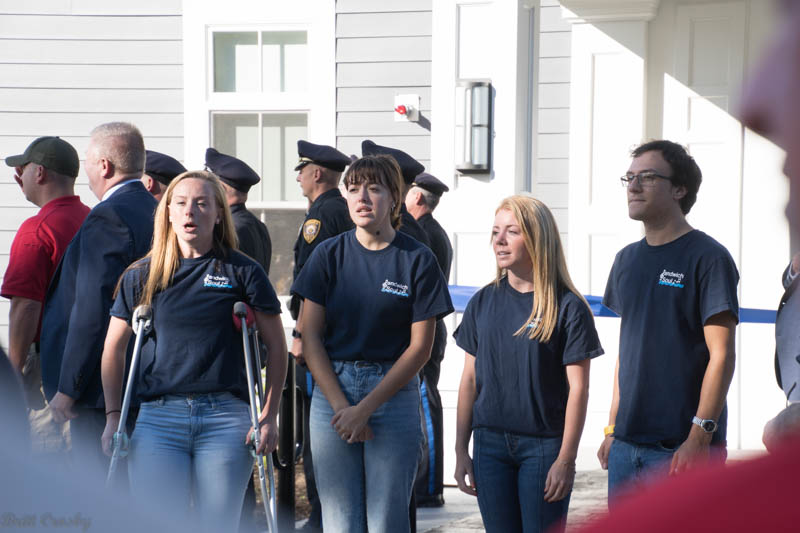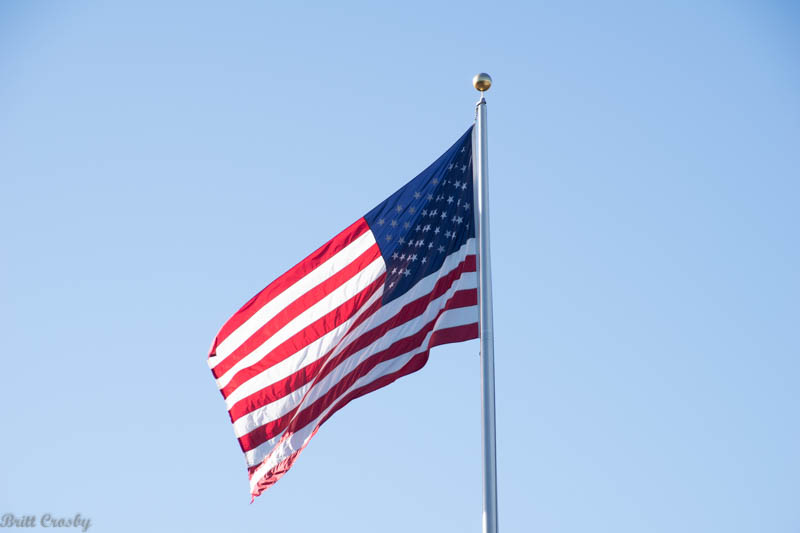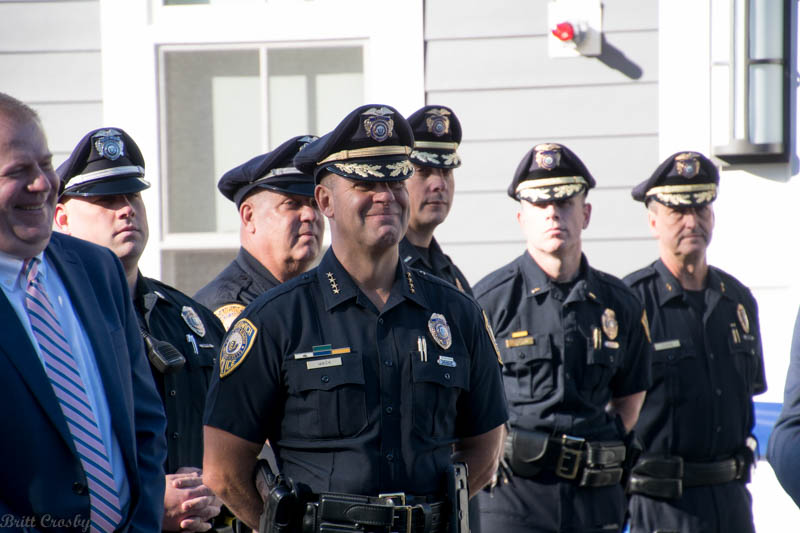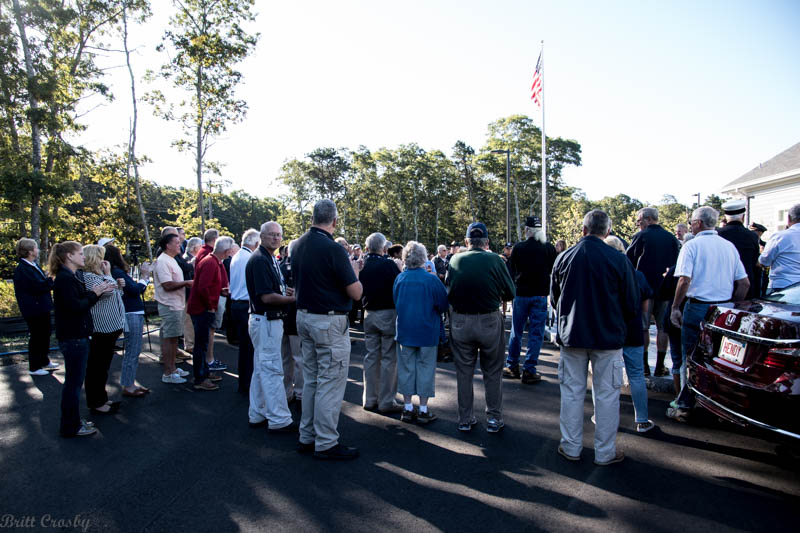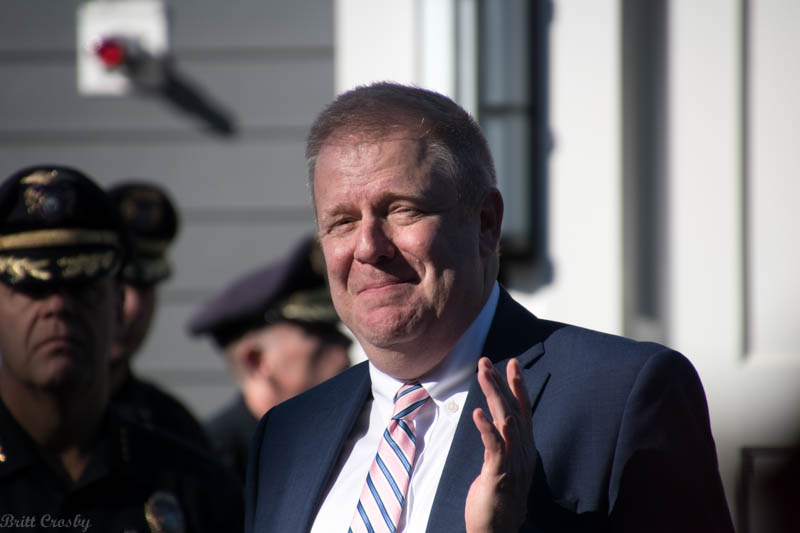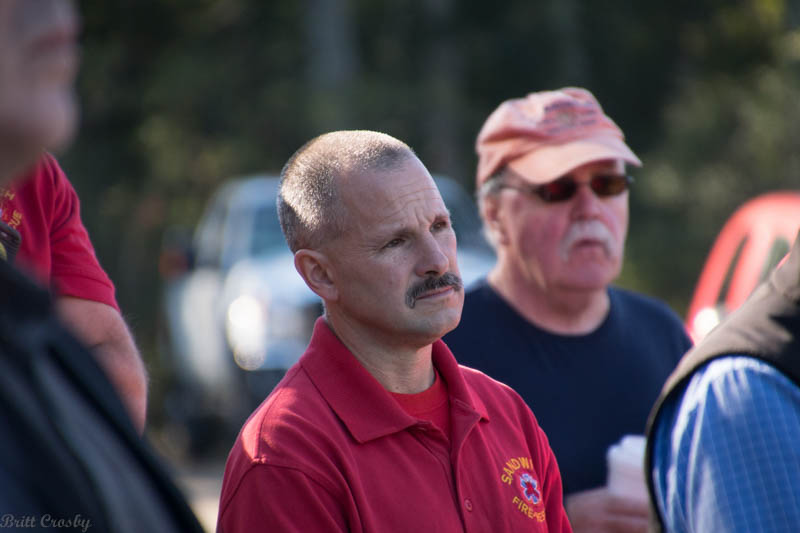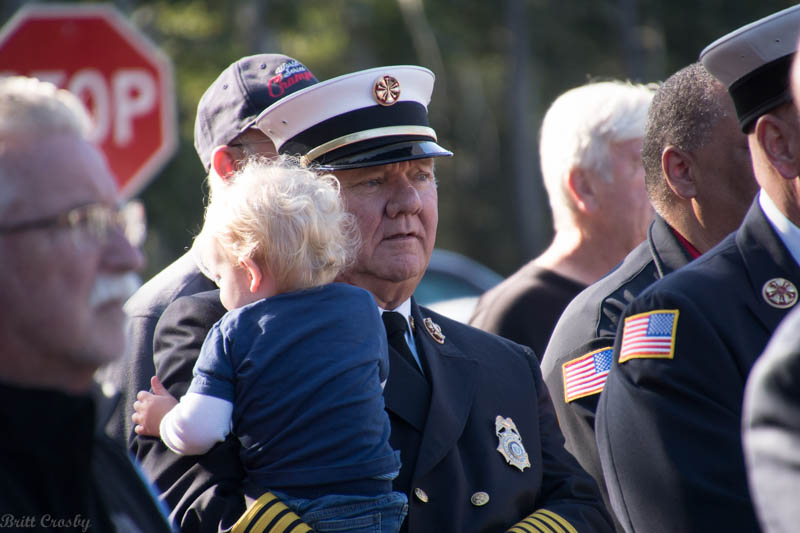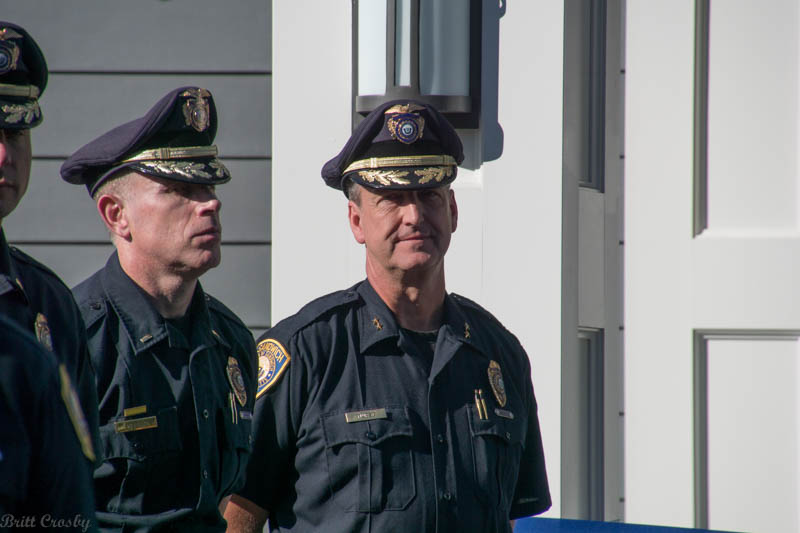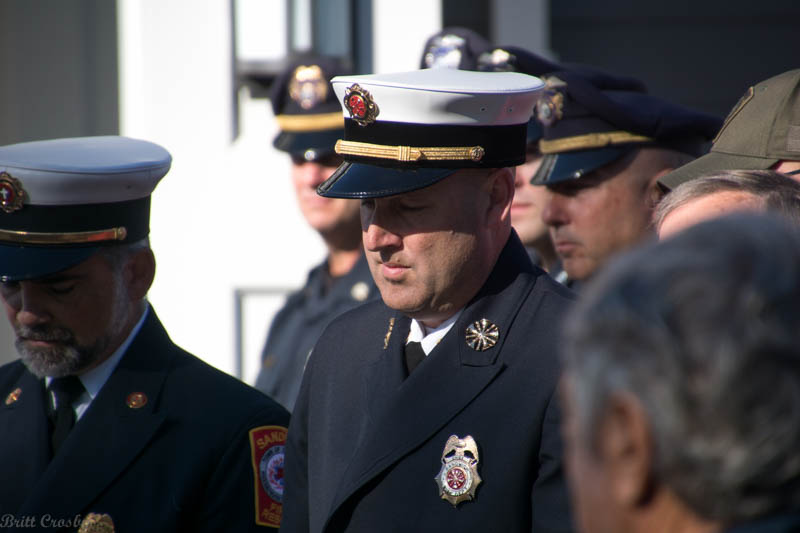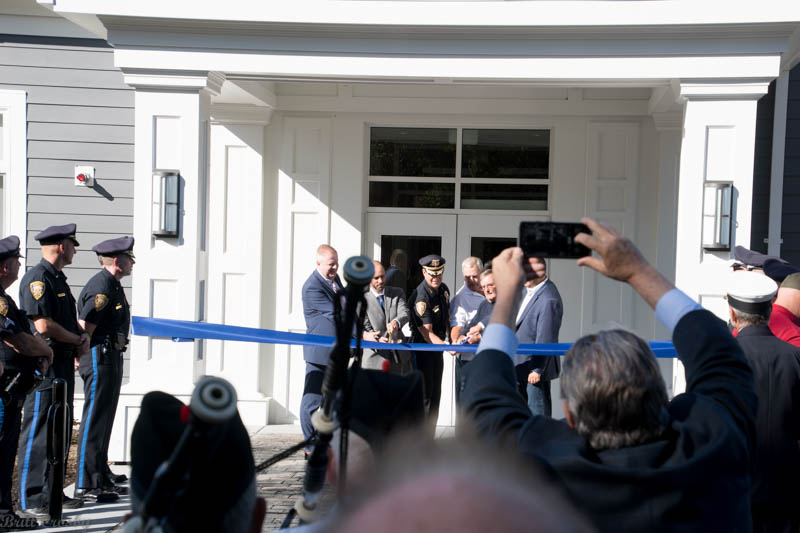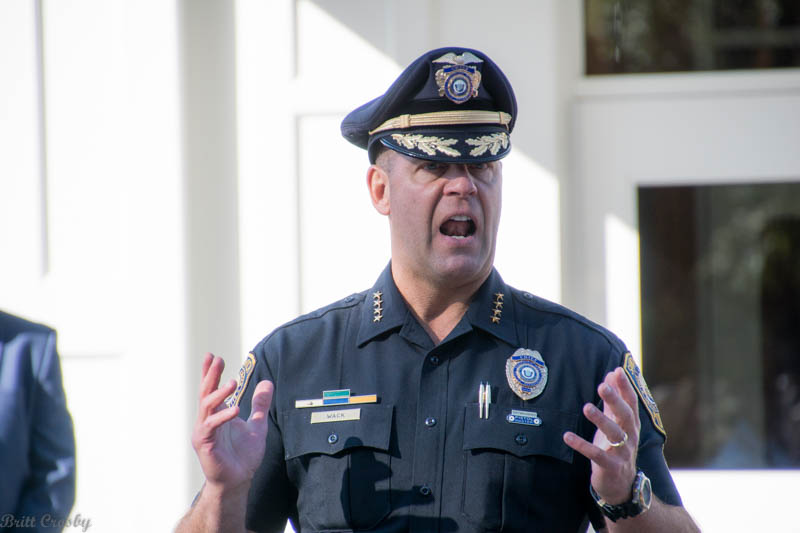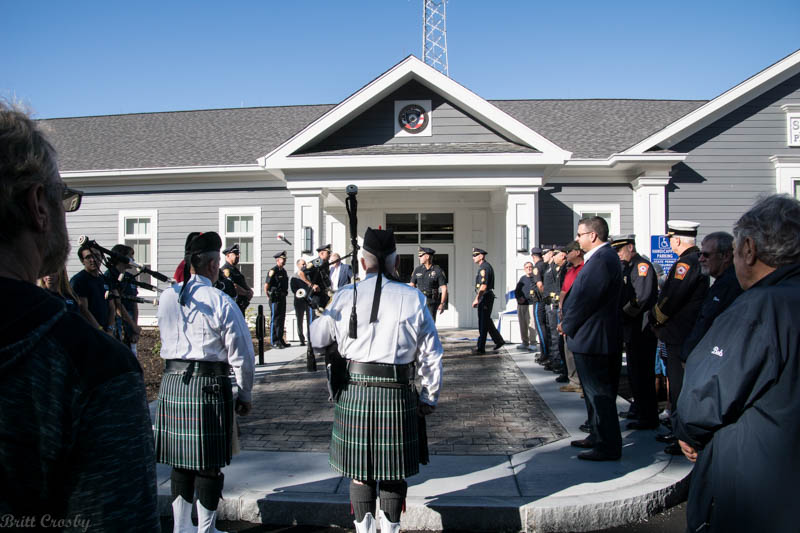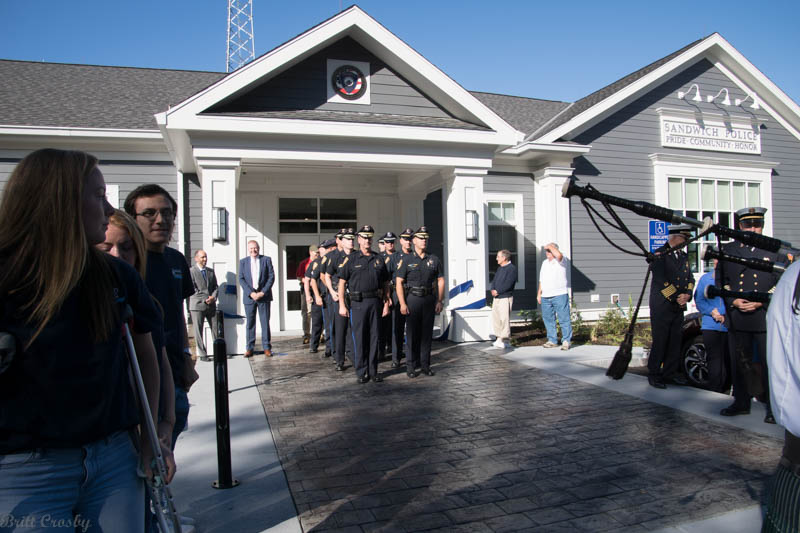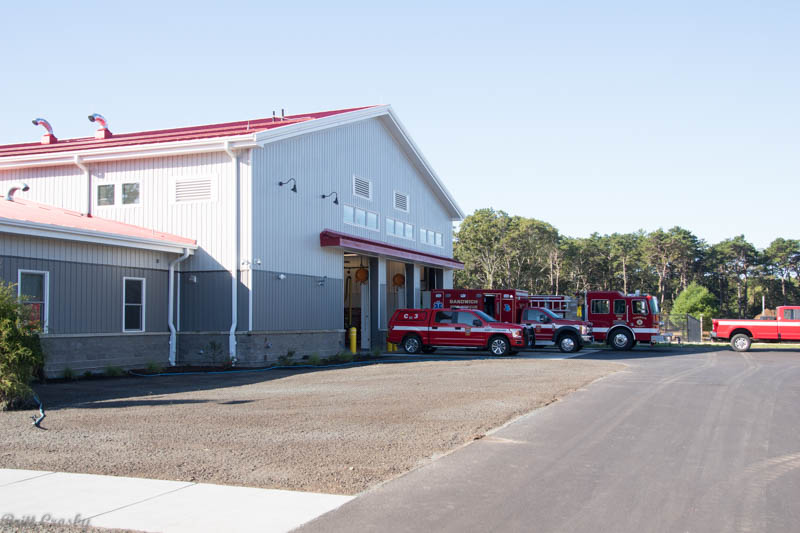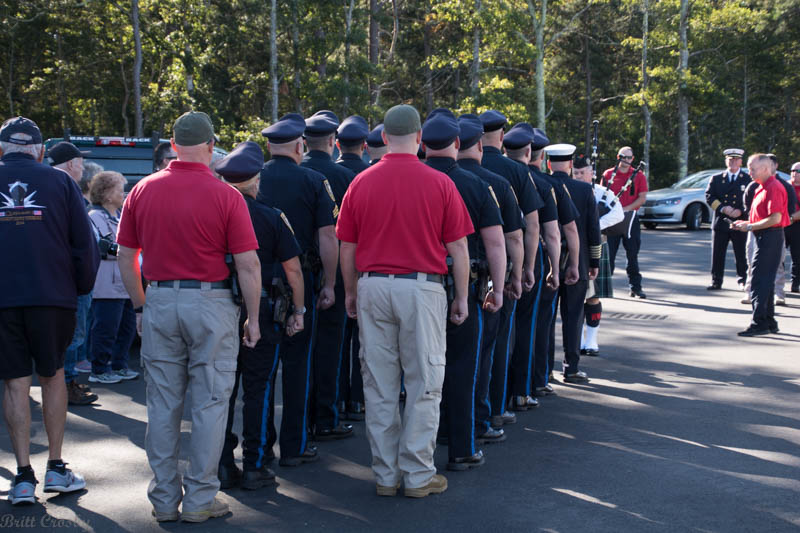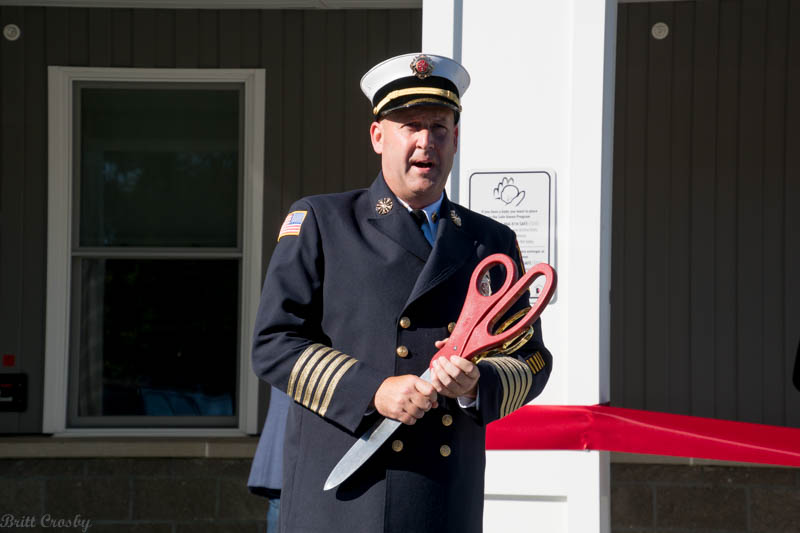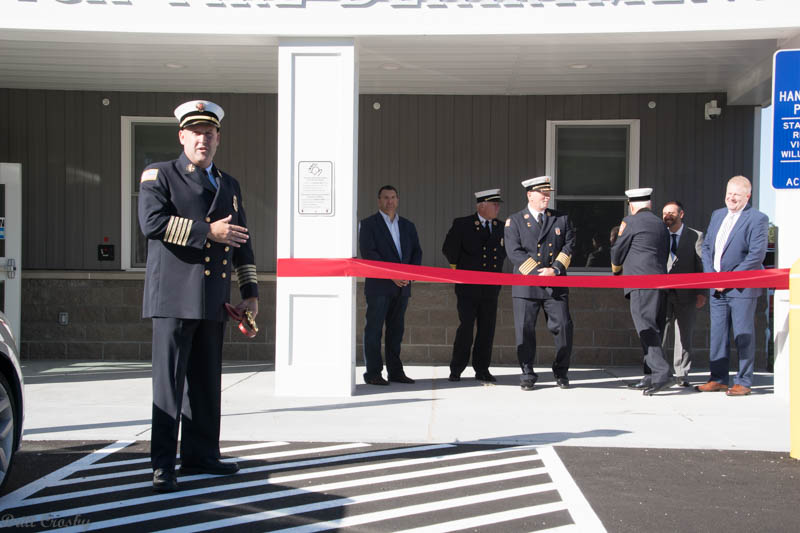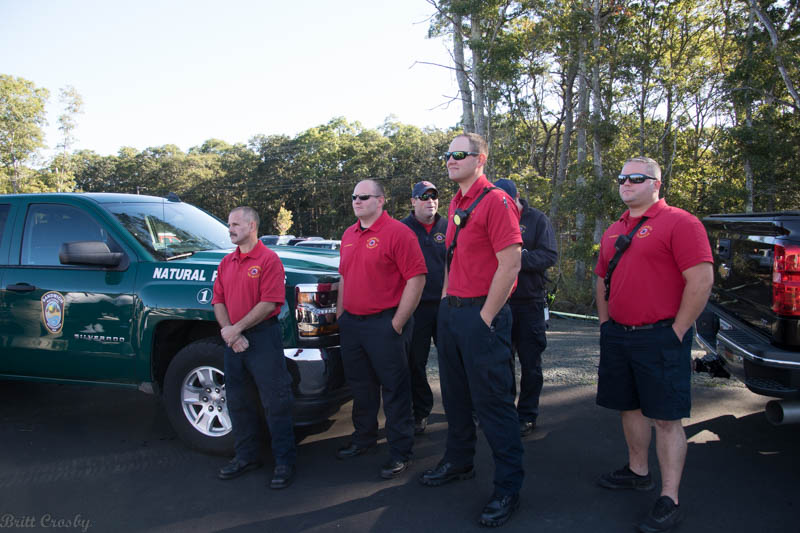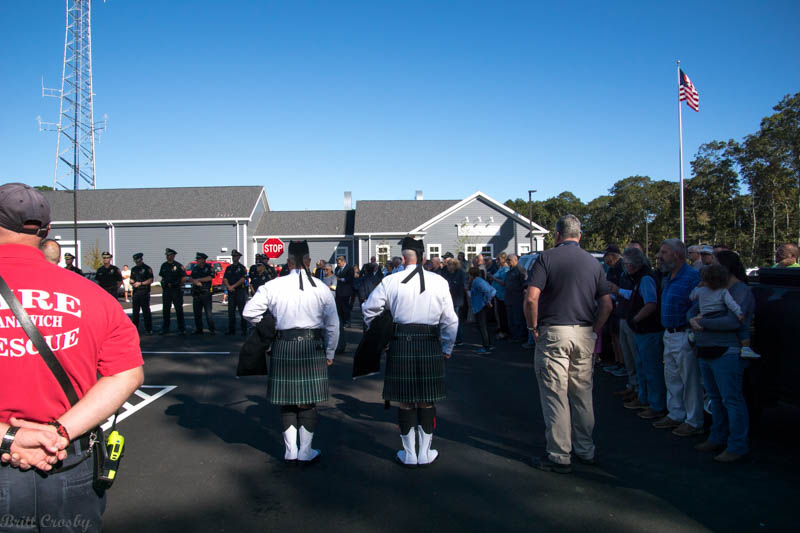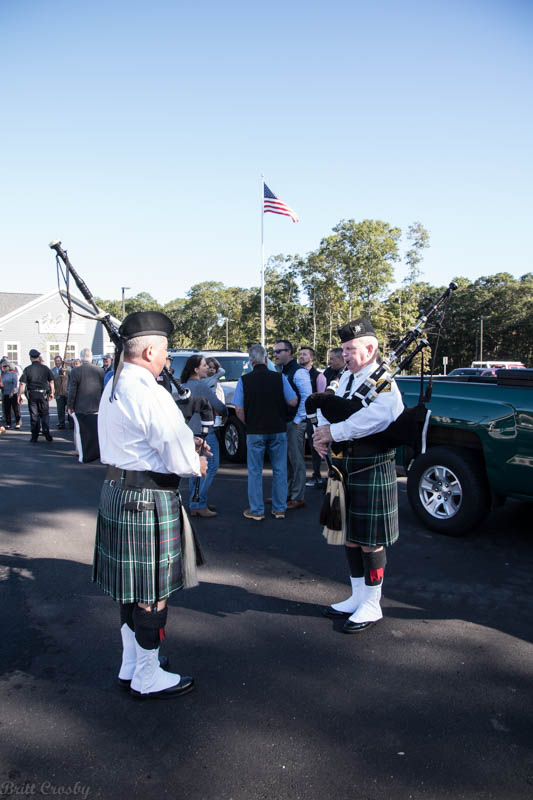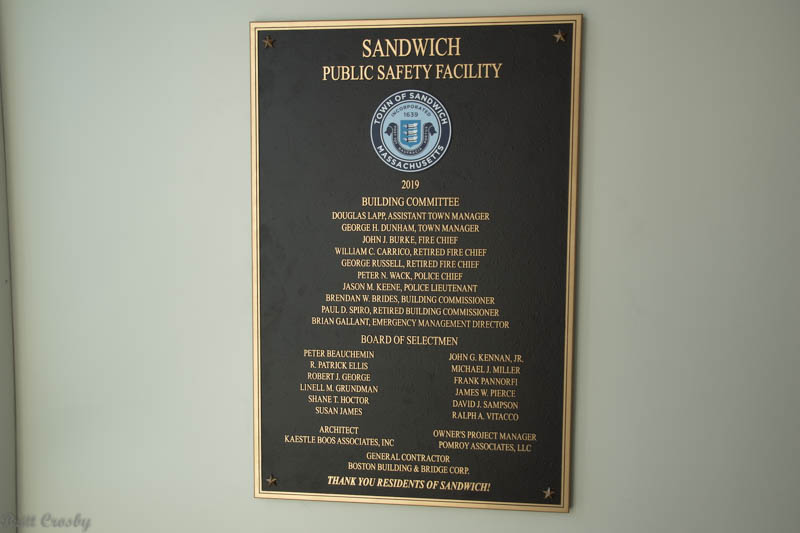 Inside the new fire station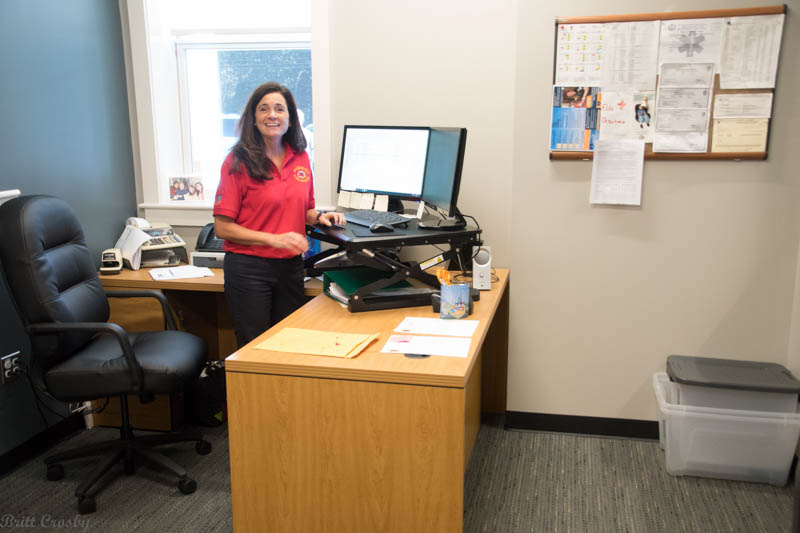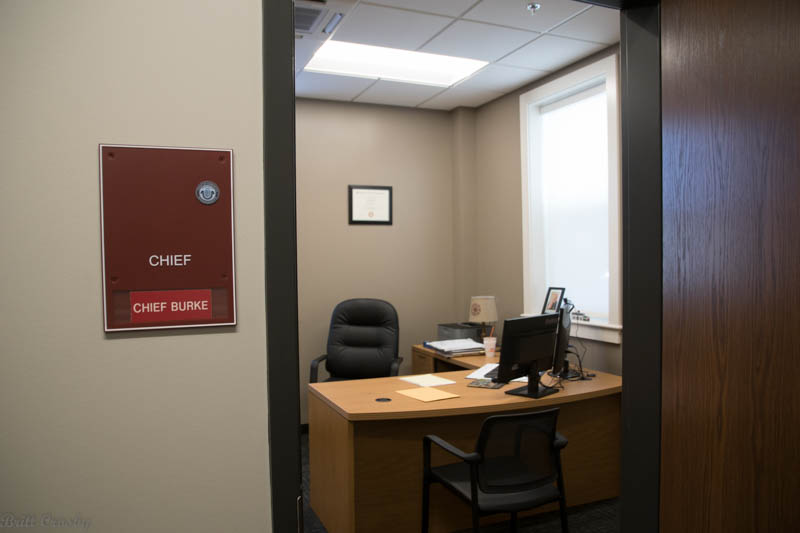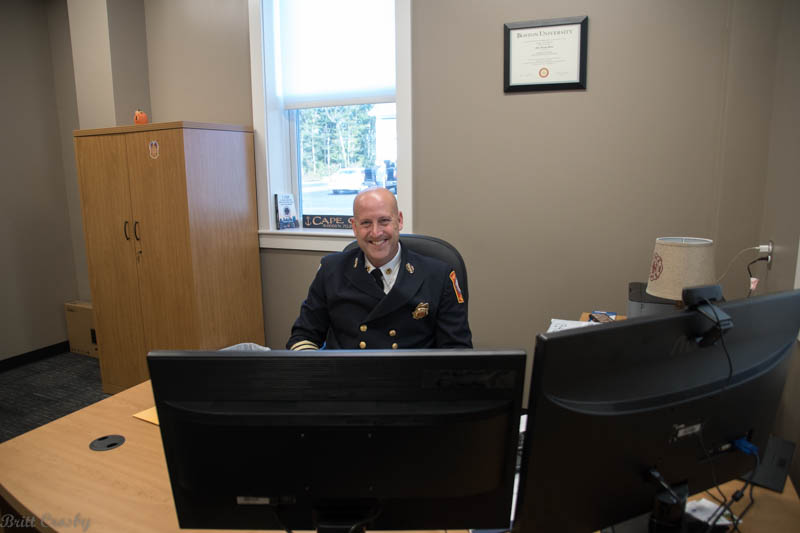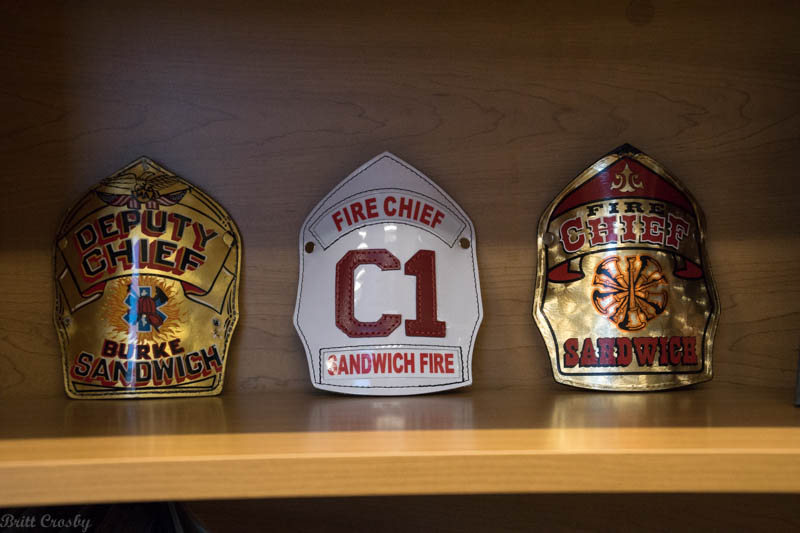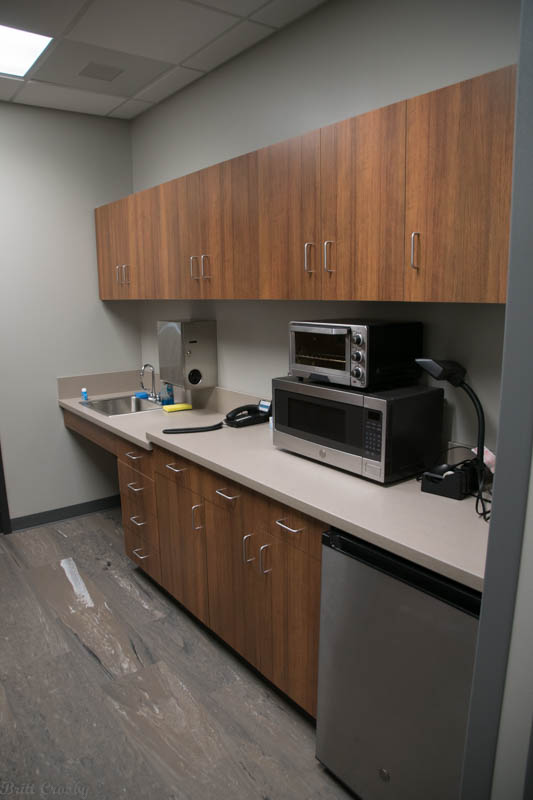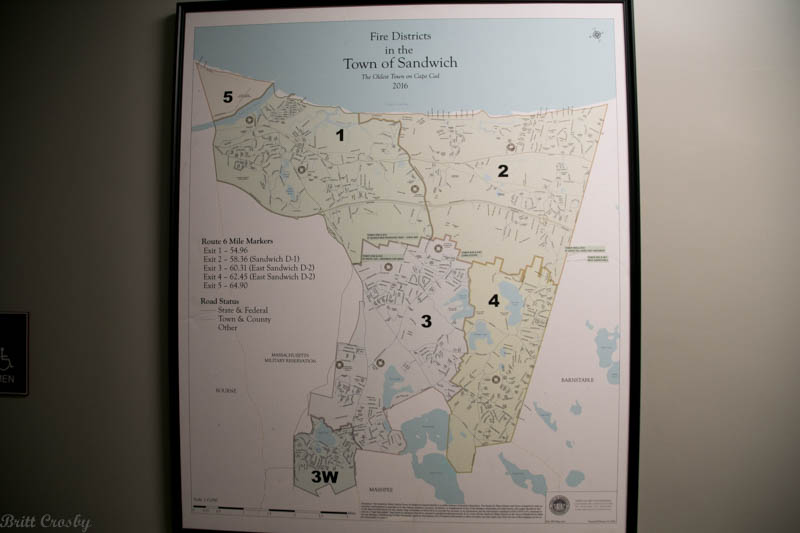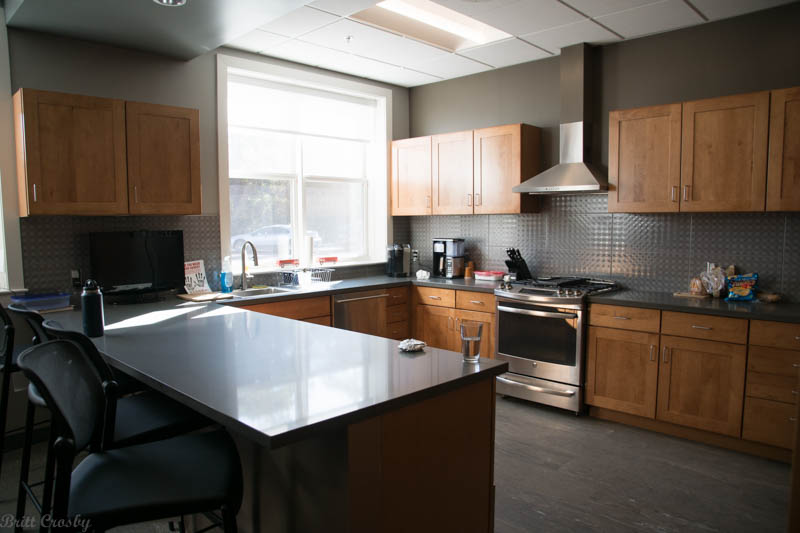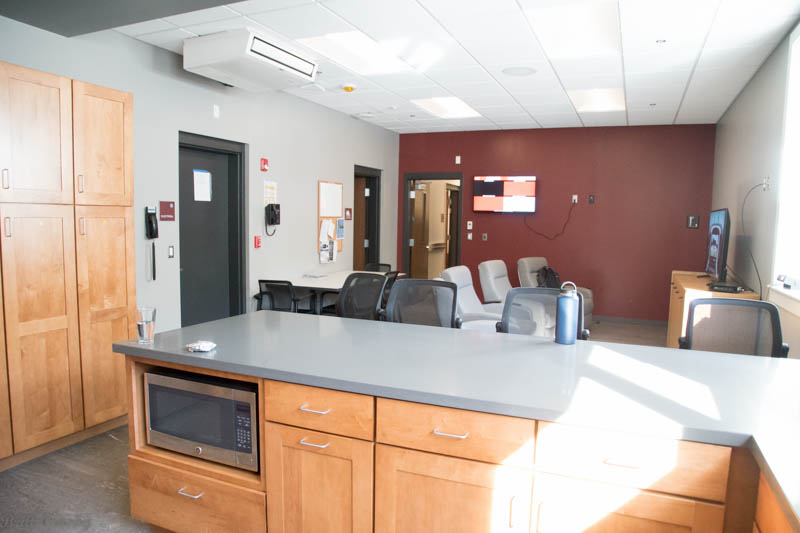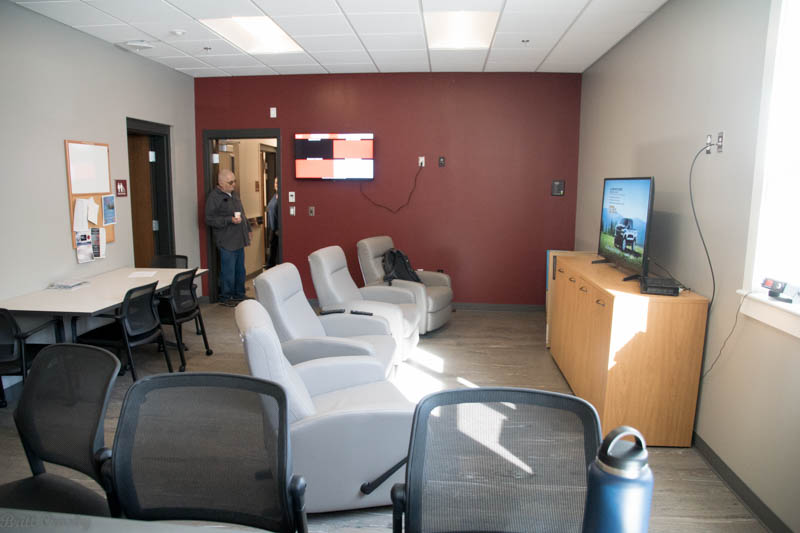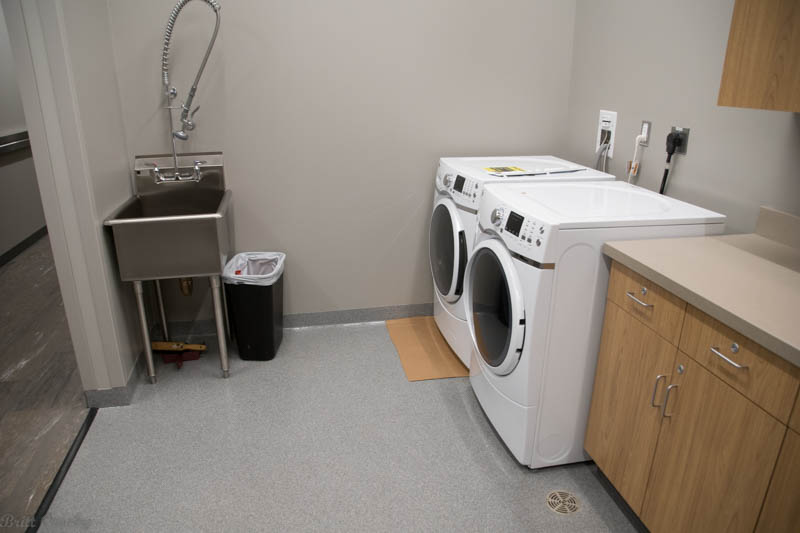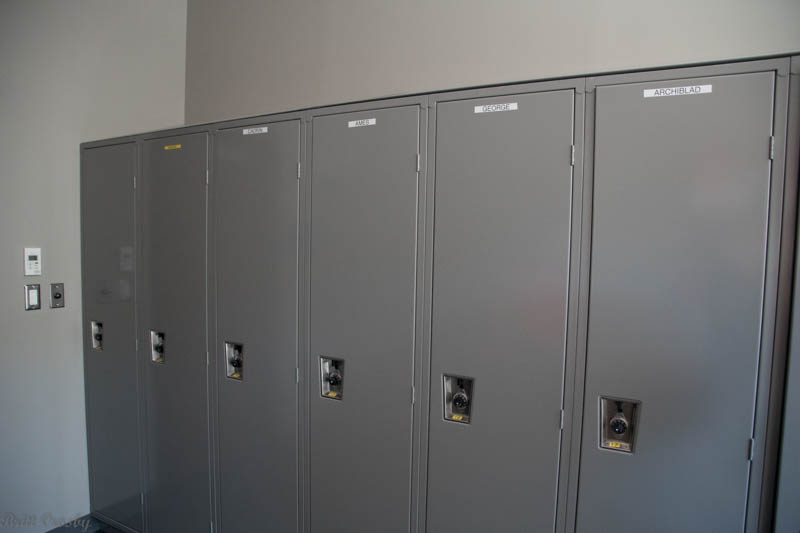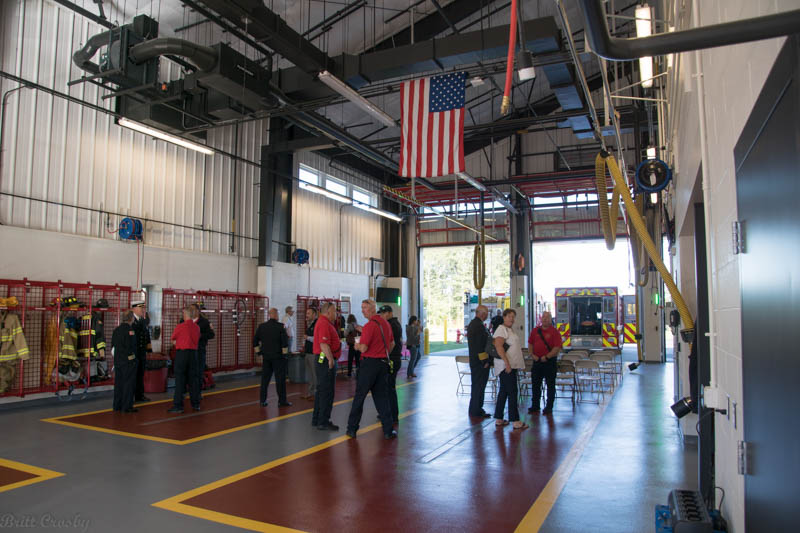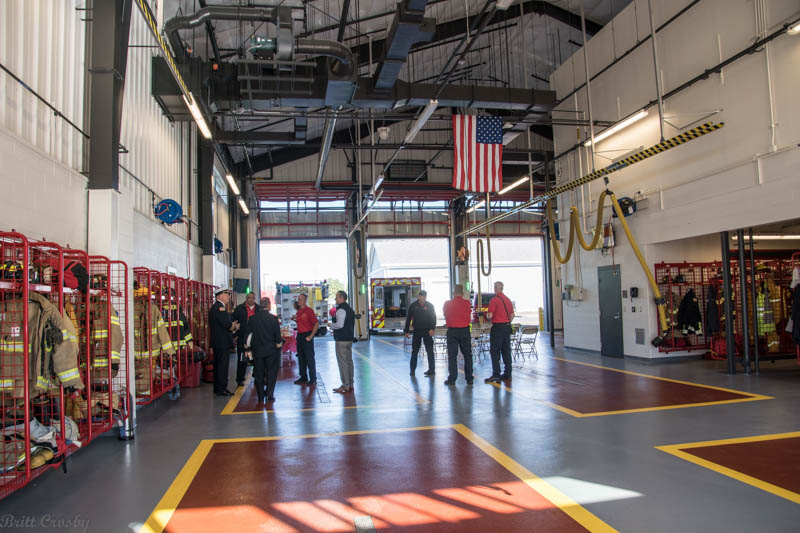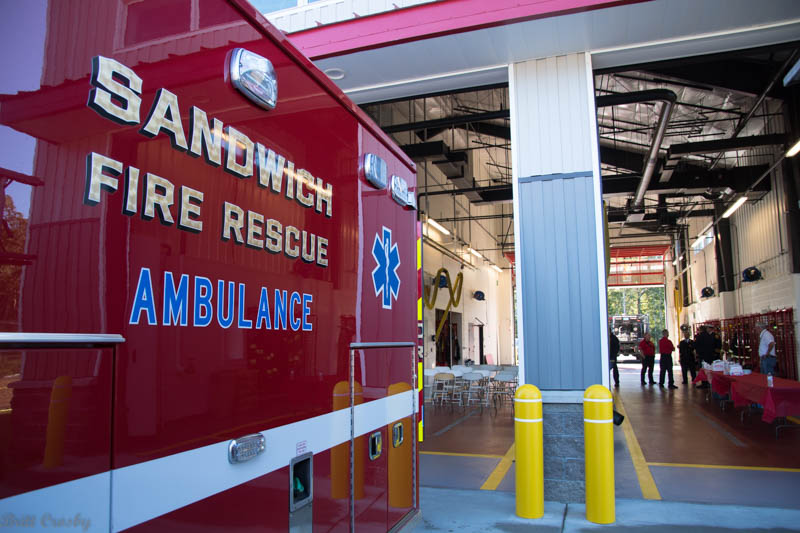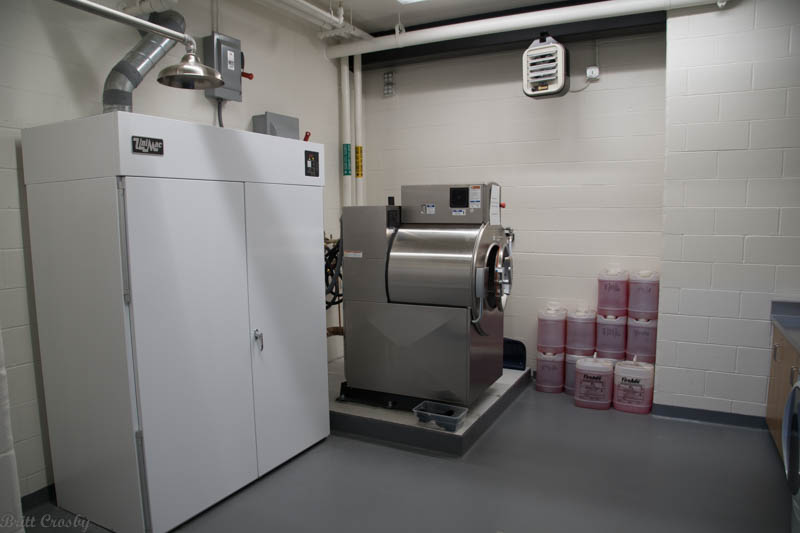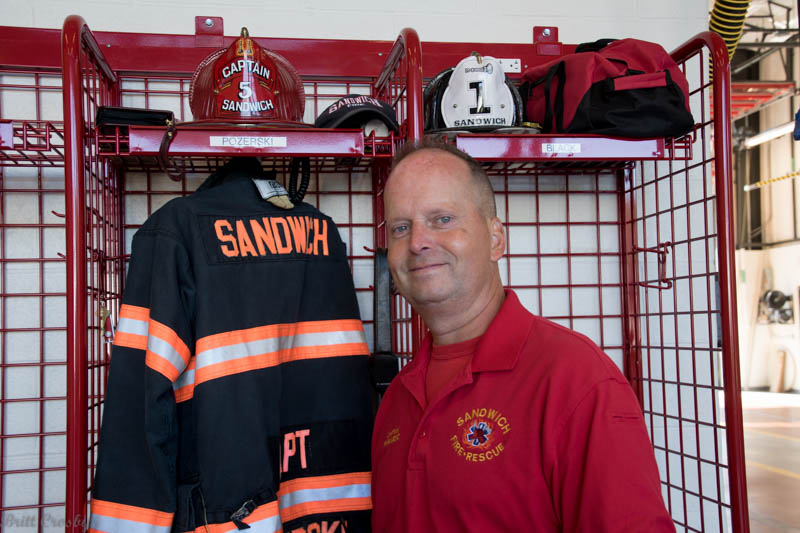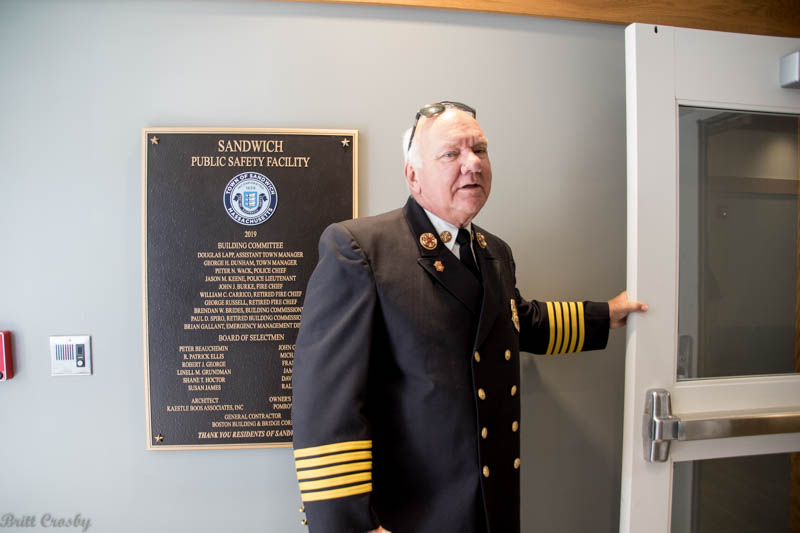 Retired fire chief Russell
The lobby of the police station
The new Sandwich public safety communications center for police, fire, ems dispatch.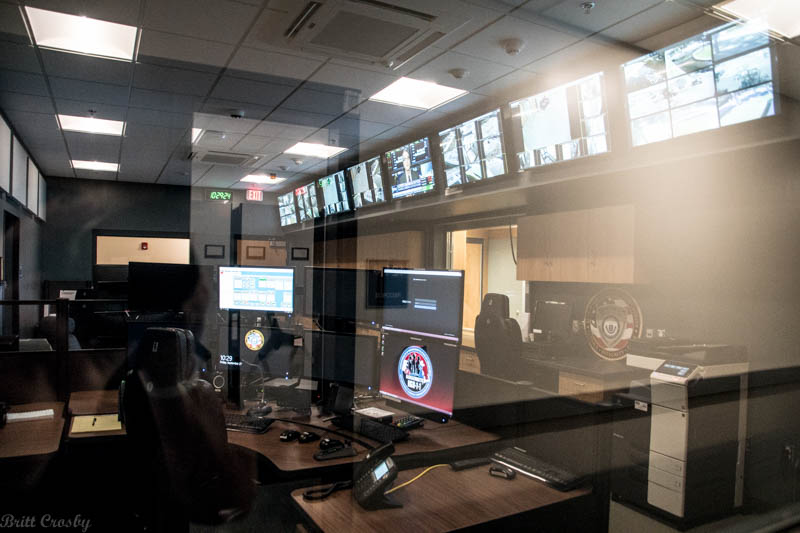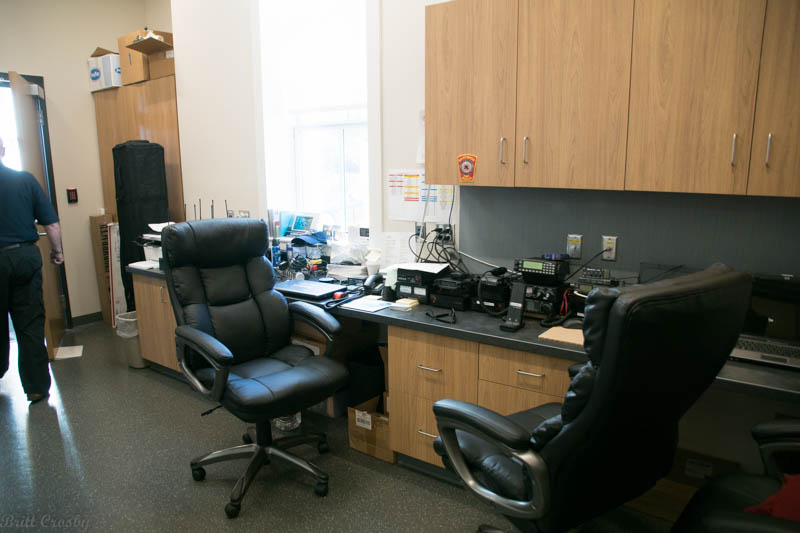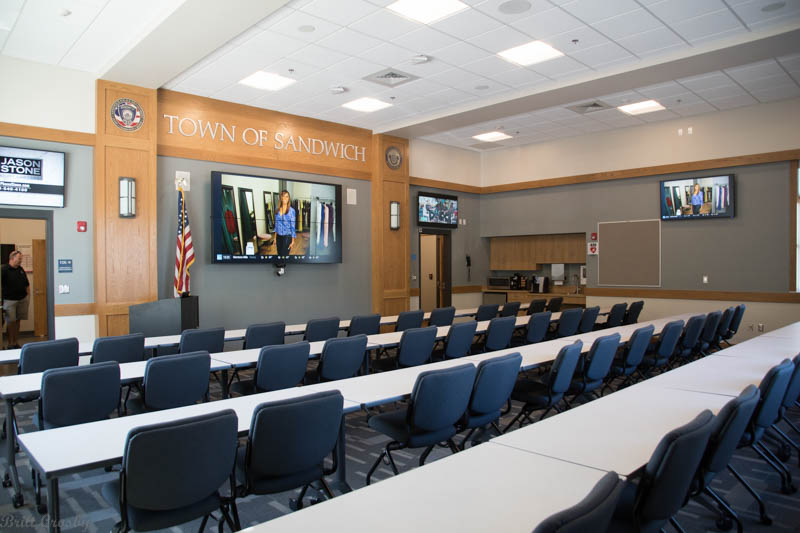 Training room and Emergency Operations Center in police station.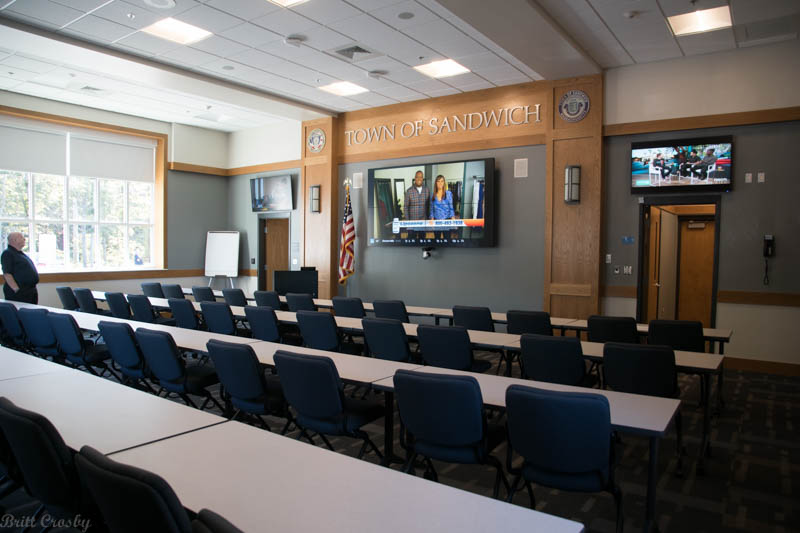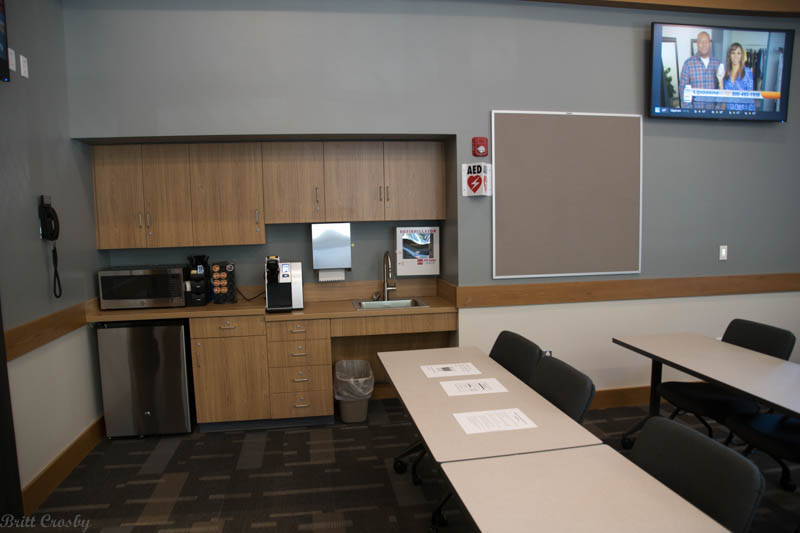 A training room in police station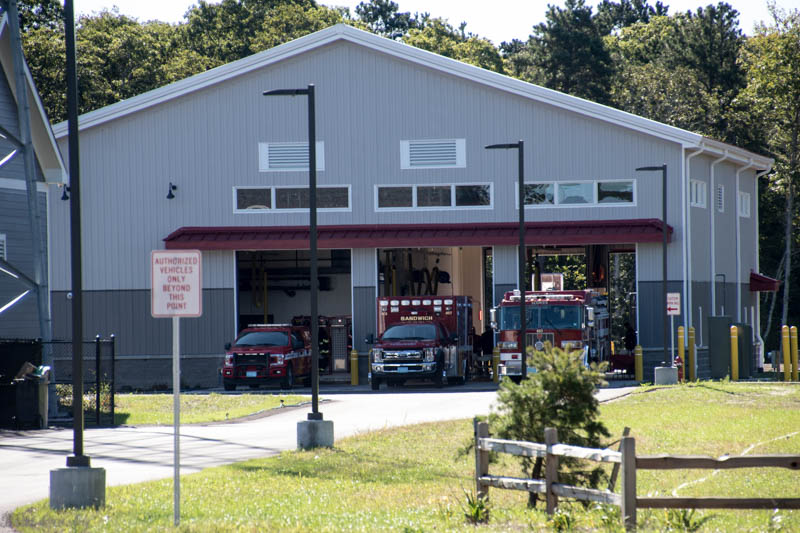 CapeCodFD.com
2019