CapeCodFD.com

SANDWICH


2ND ALARM STRUCTURE FIRE
145 ROUTE 130
Saturday September 26, 2020 14:15 hrs
SANDWICH 2ND ALARM
A landmark Sandwich business was destroyed by a 2 Alarm Structure Fire on Saturday
September 26, 2020. Russo's Garden Center at 145 Route 130 was fully involved on arrival
at about 14:15 hrs. Heavy black smoke was reported by Sandwich Fire Tower soon after
the first alarm was transmitted. Engine 1, Engine 2, and Ladder 3 took defensive positions
and operated multiple master streams and handlines to contain the fire.
Concerns about chemicals and a number of minor explosions early on prompted a request
for a Hazardous Materials Team response to assess conditions. The 2nd Alarm brought
apparatus from JBCC, Mashpee, and Bourne to work at the scene. Station coverage was
provided by several other departments. The Department of Fire Services Rehab unit
also reported to the scene.
The fire was brought under control in about an hour, but crews remained on scene for
several more hours.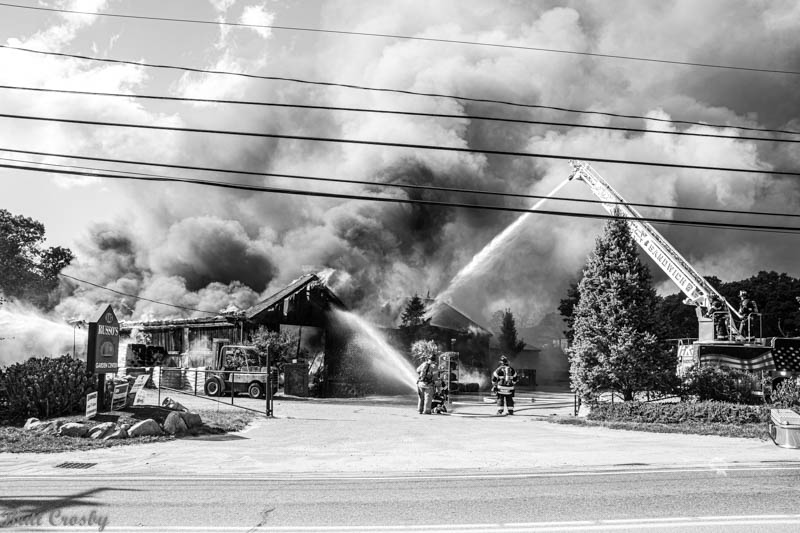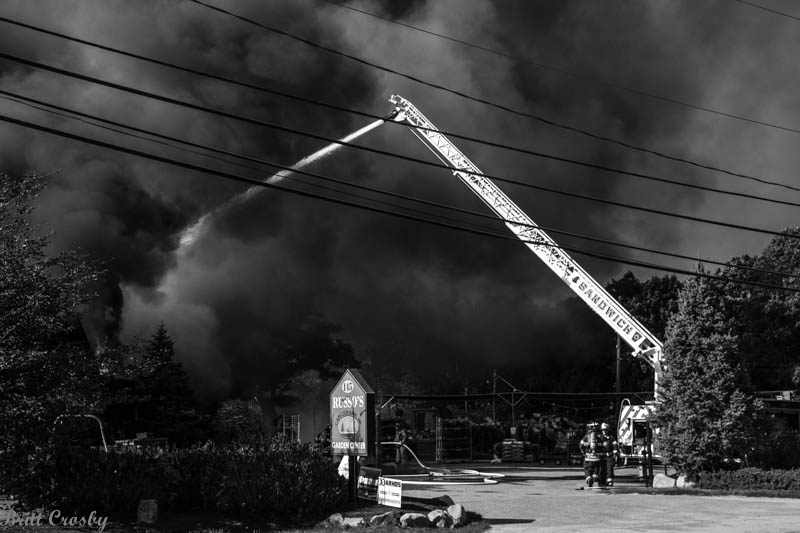 -----------
Approaching the scene on Route 130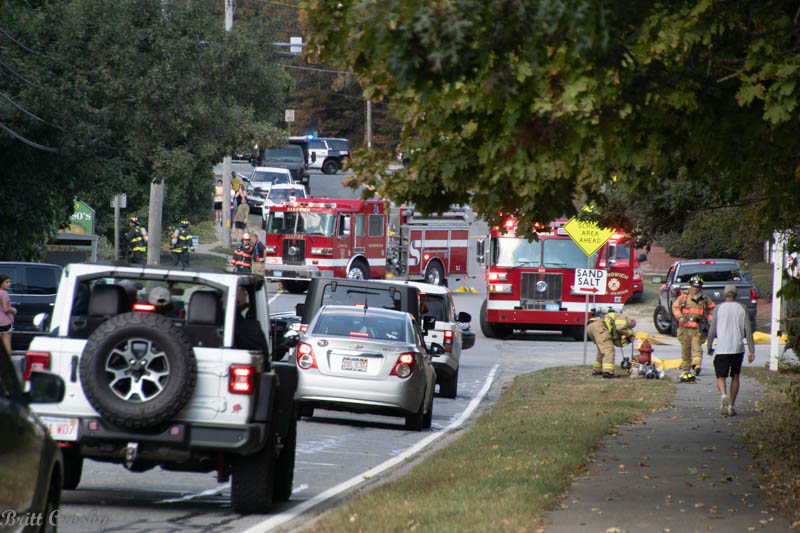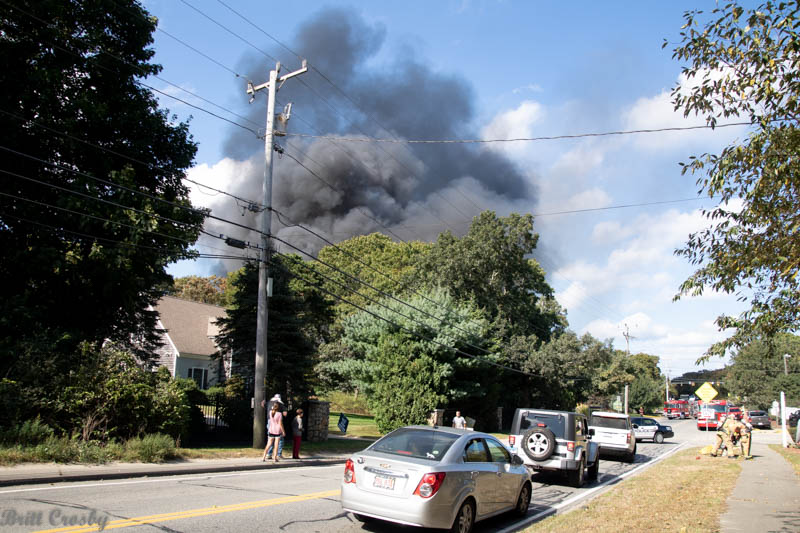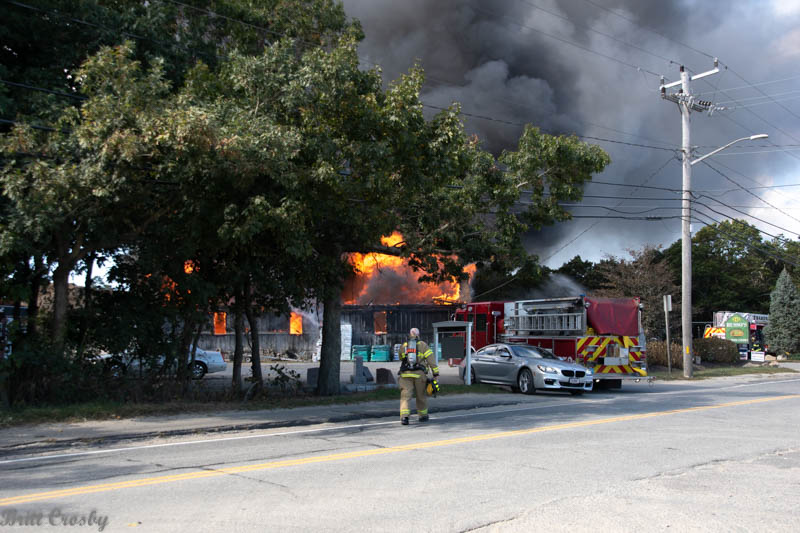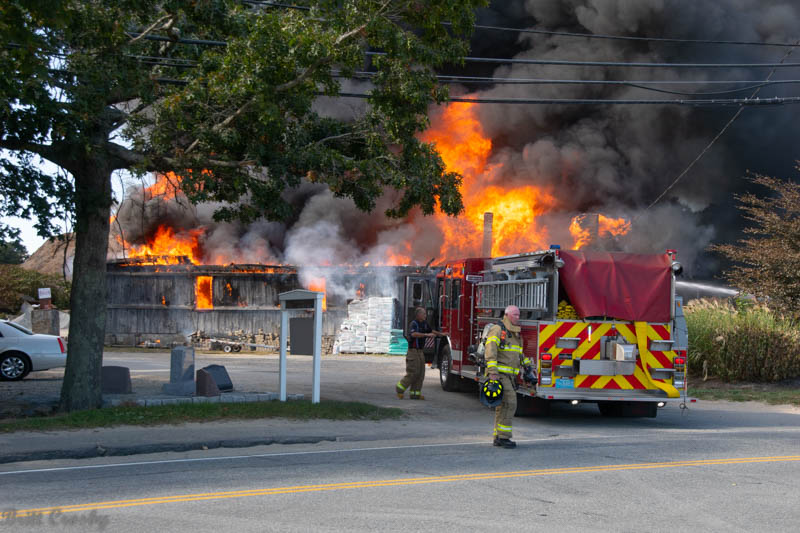 Sandwich Engine 2 taking a defensive position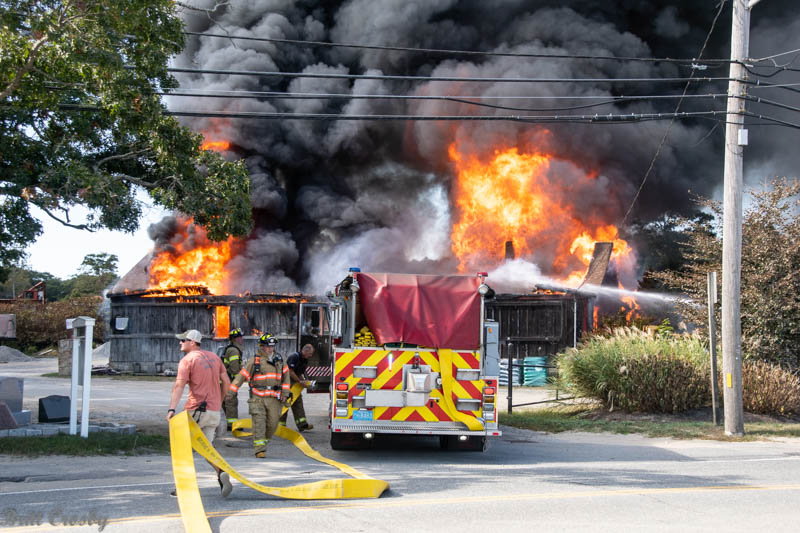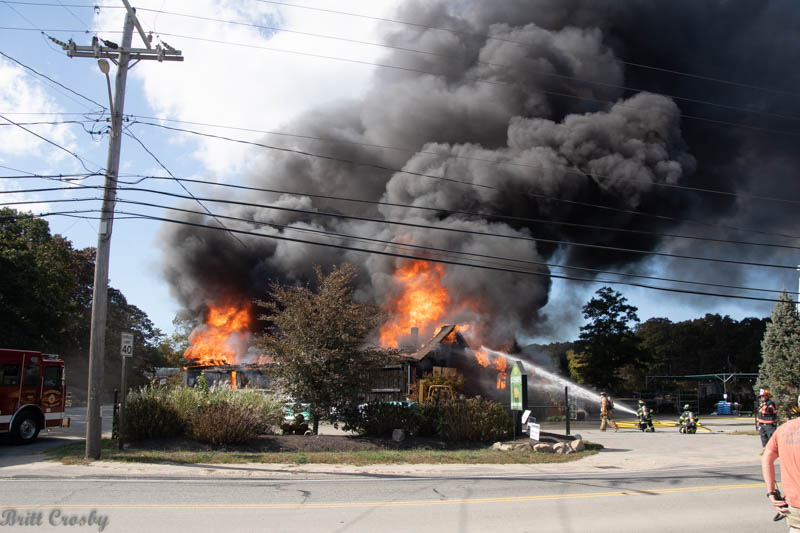 The black smoke could be seen for miles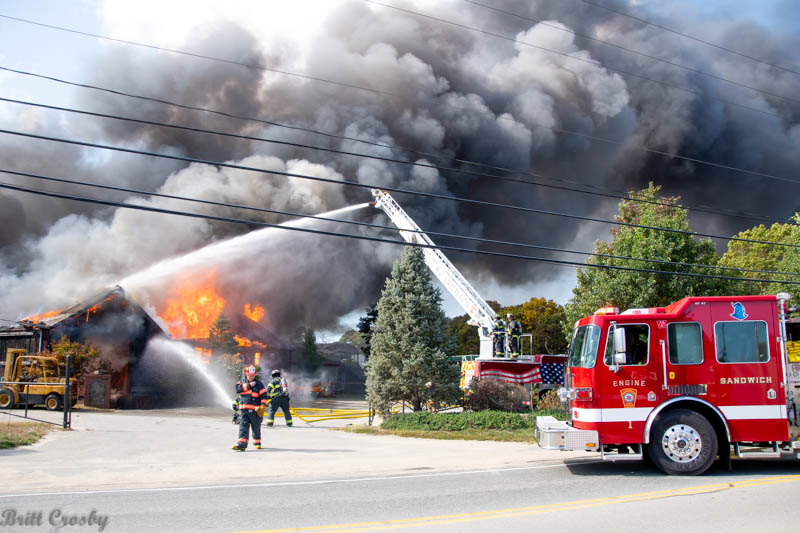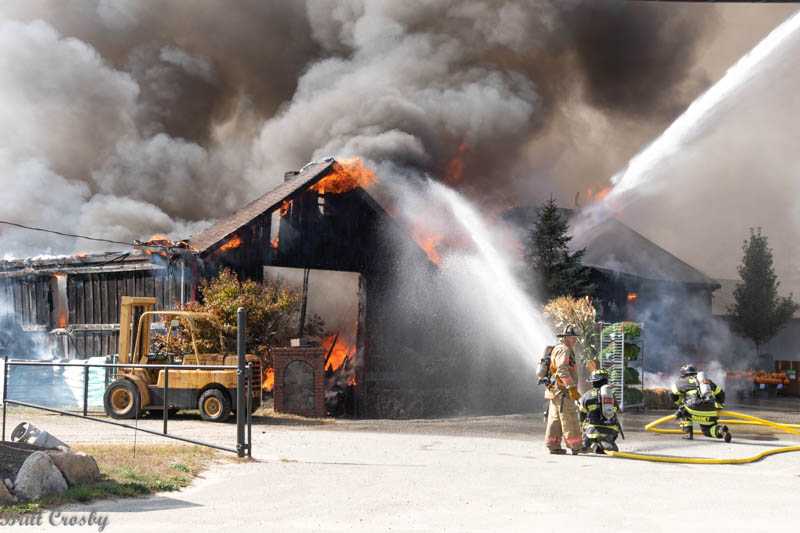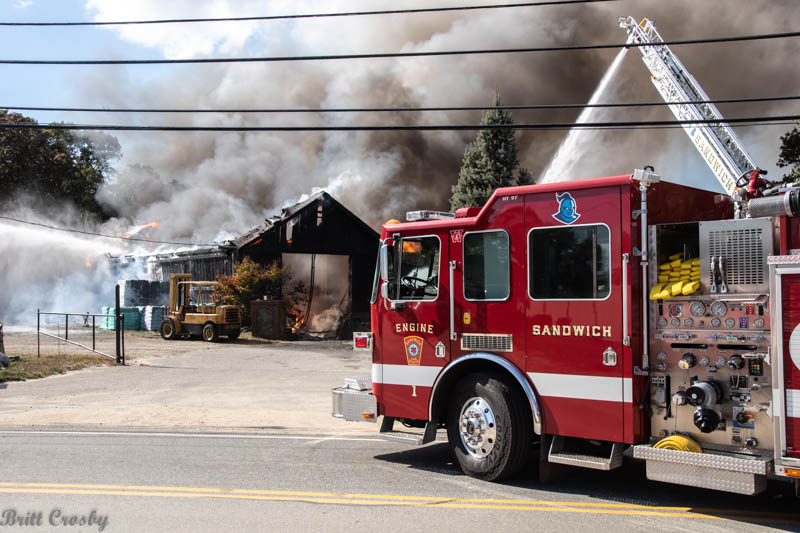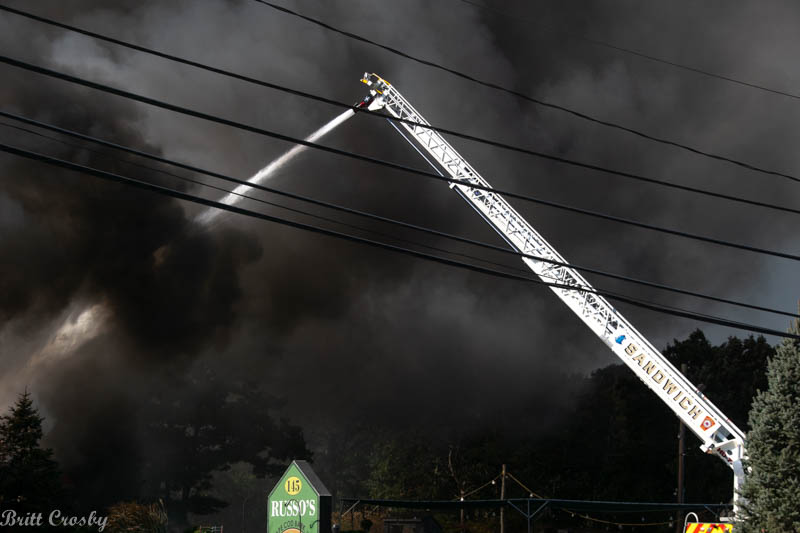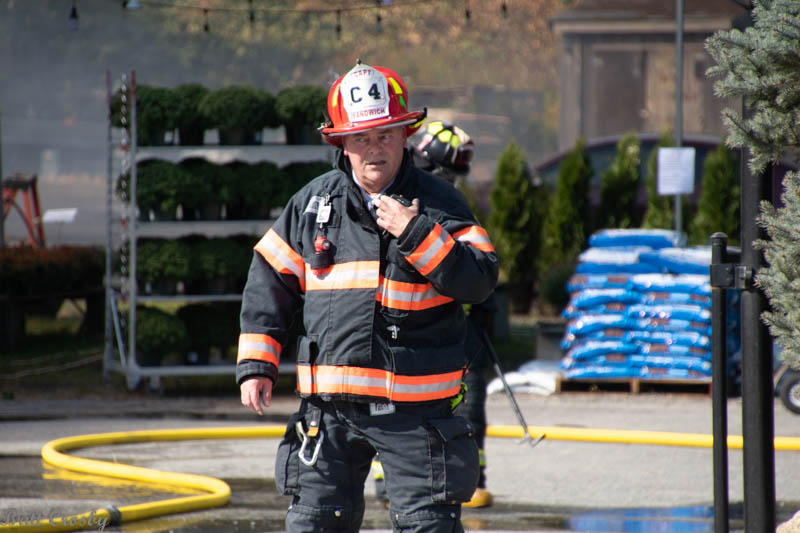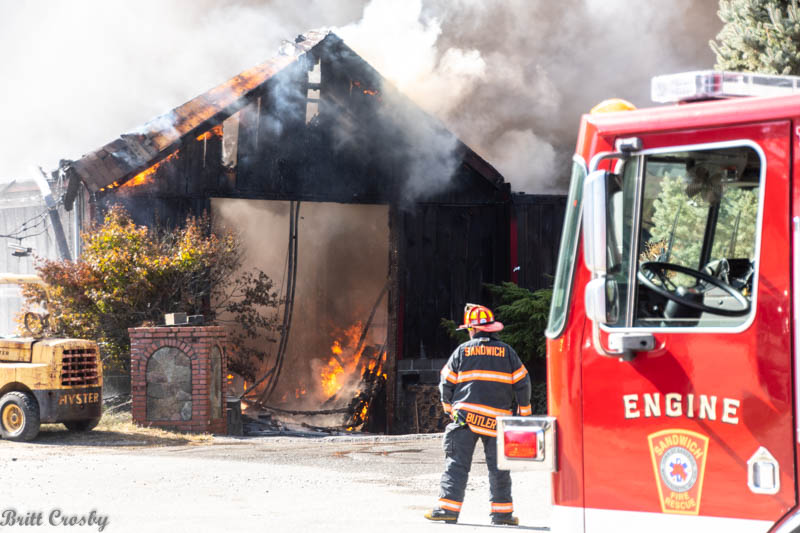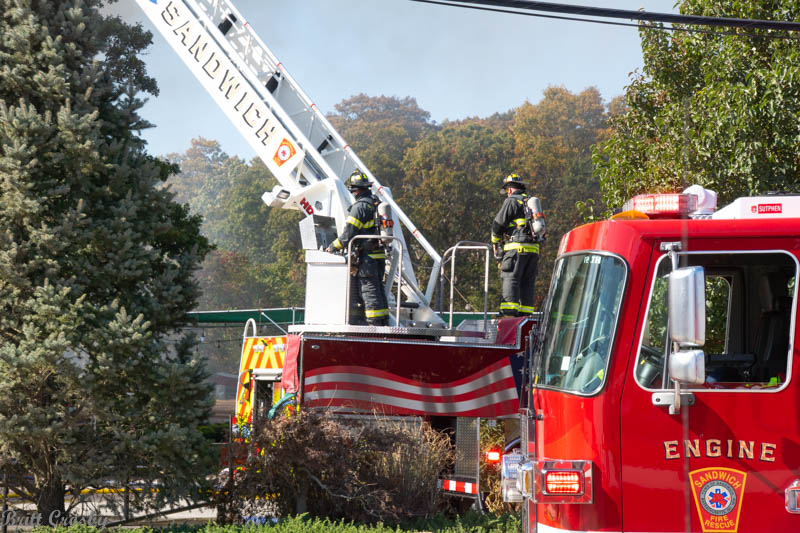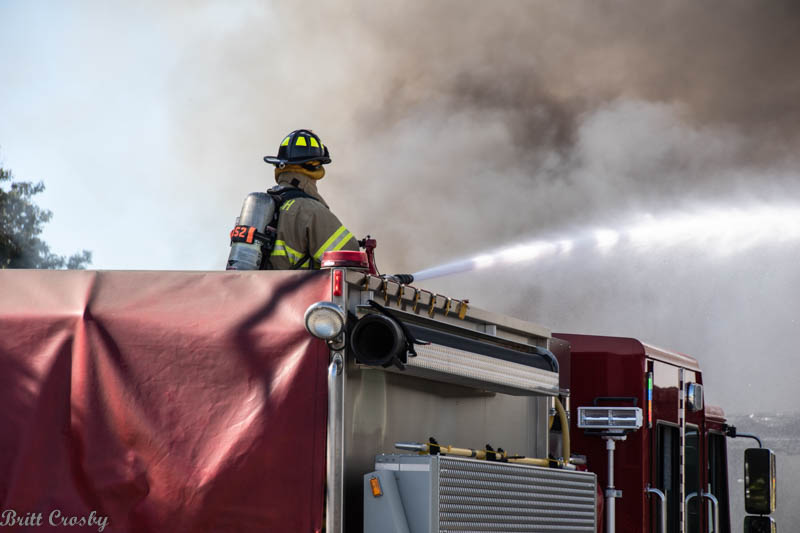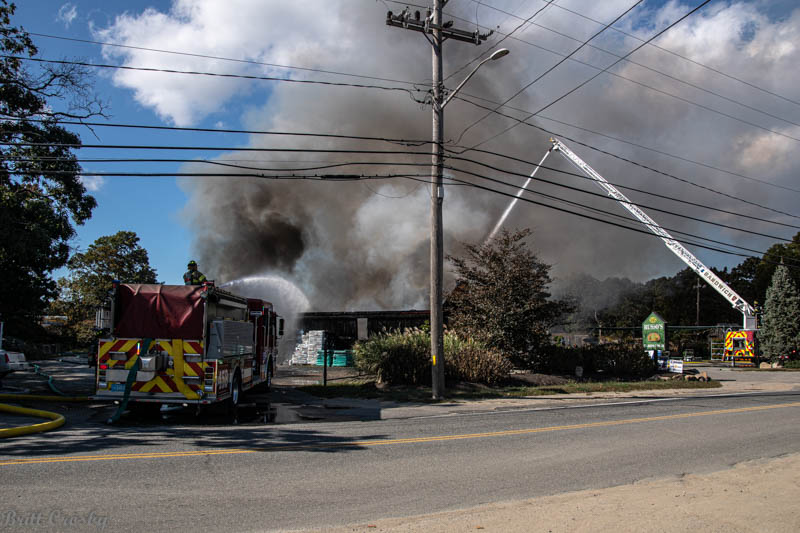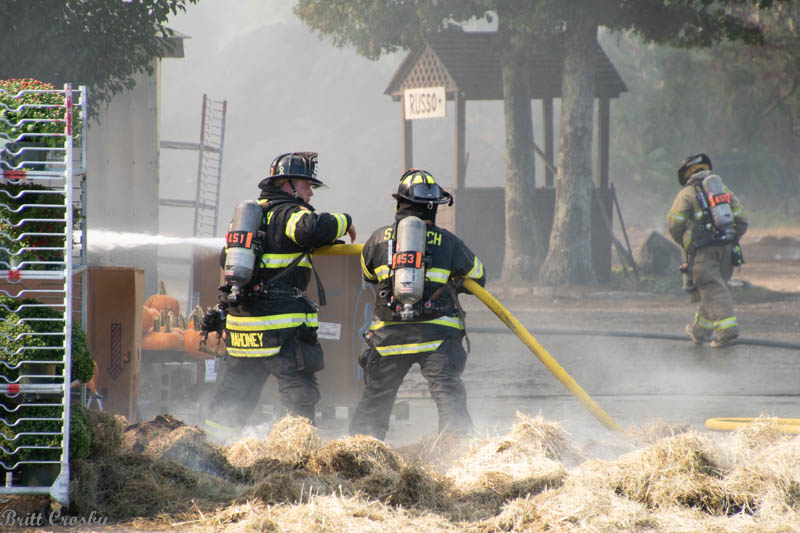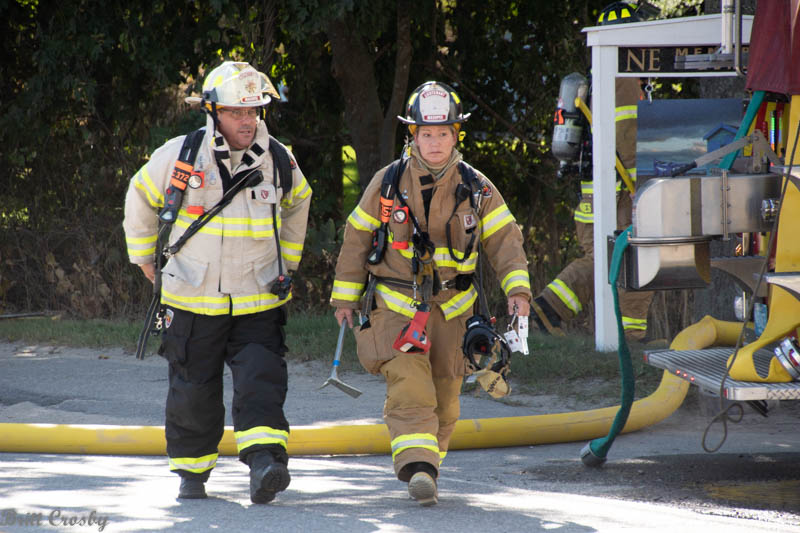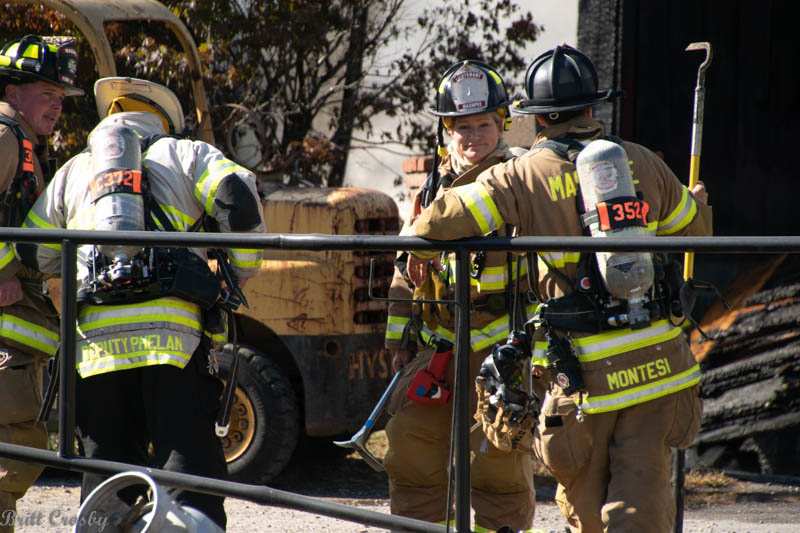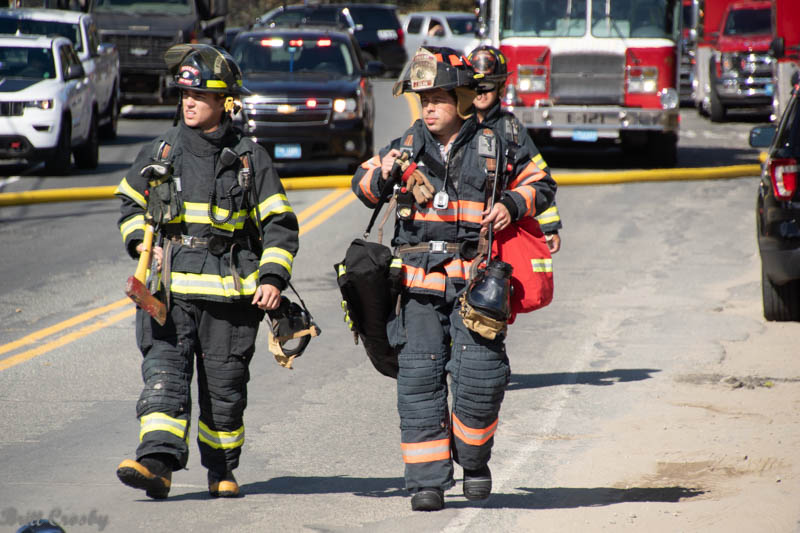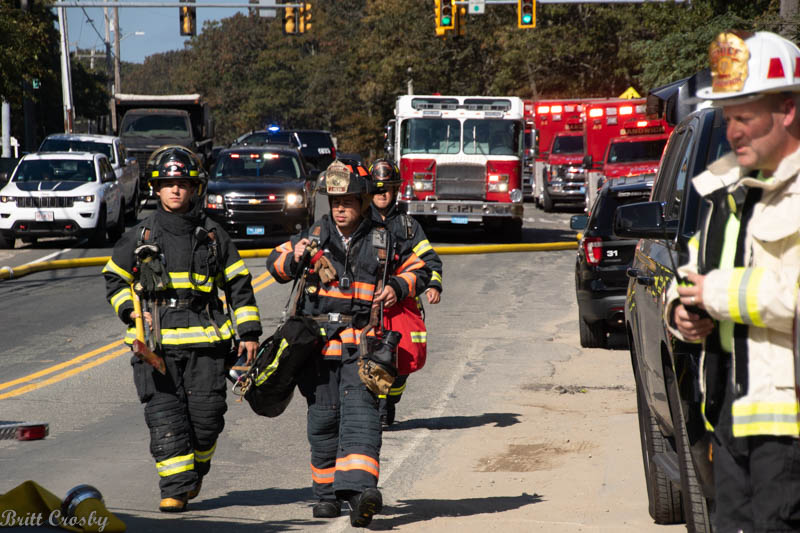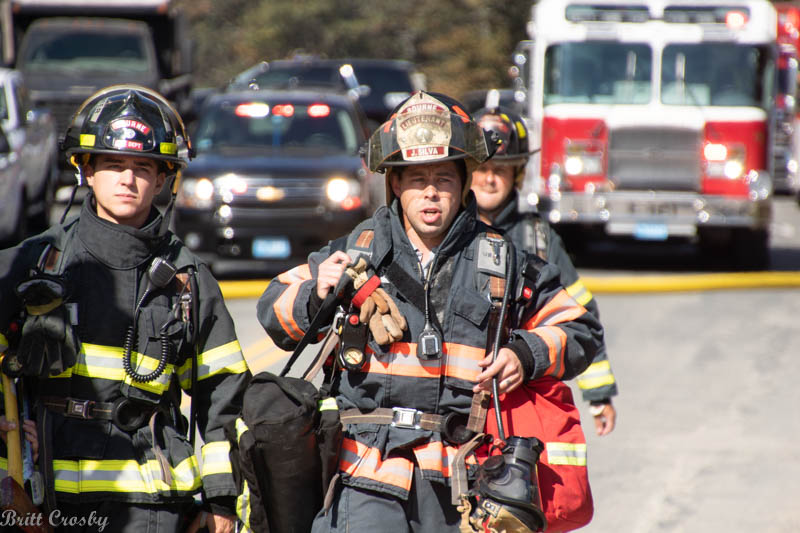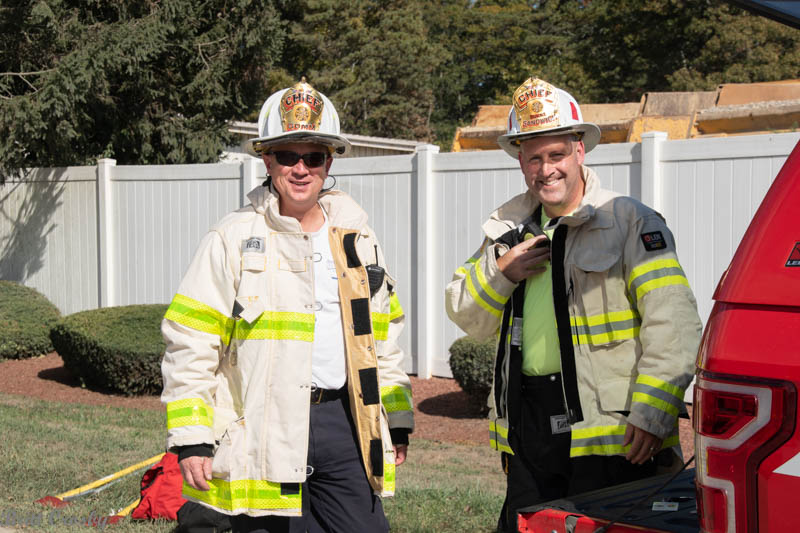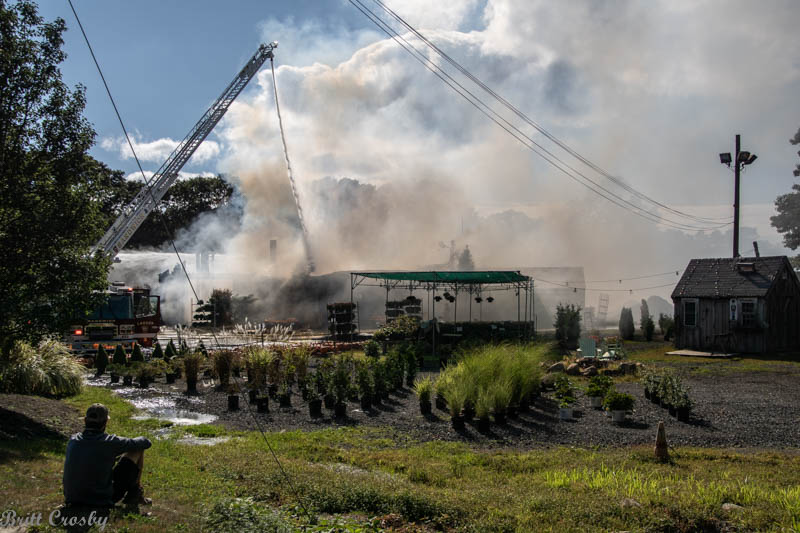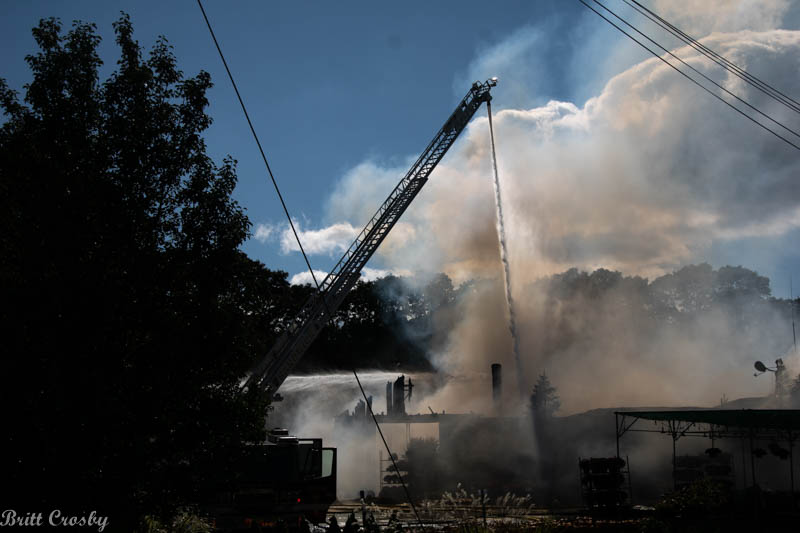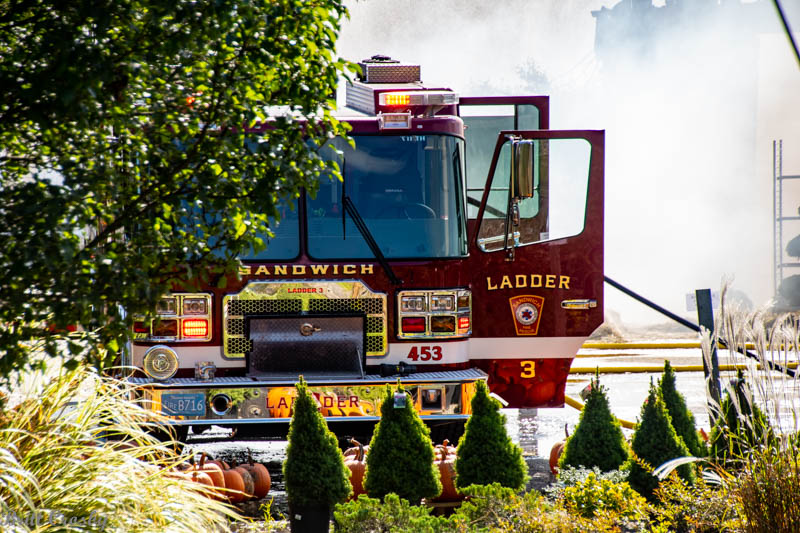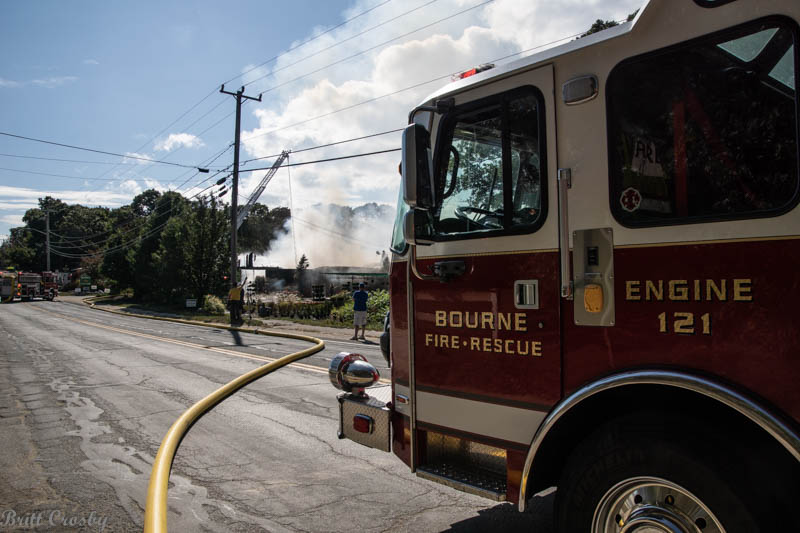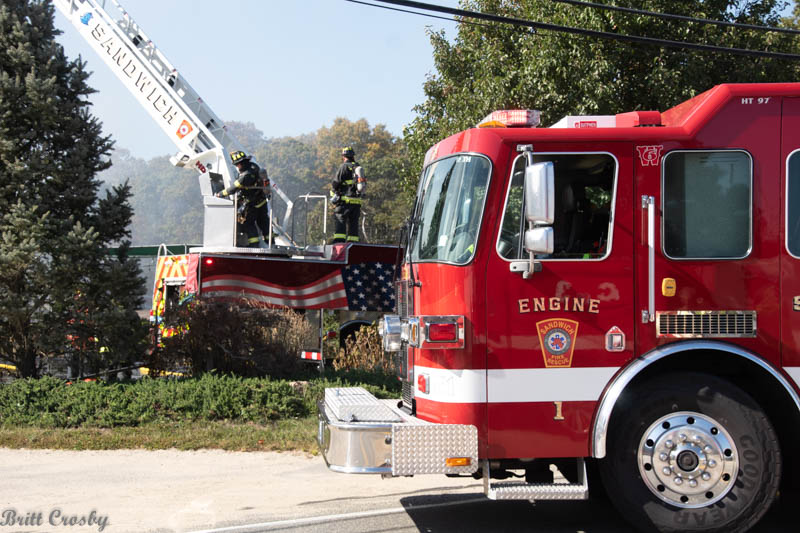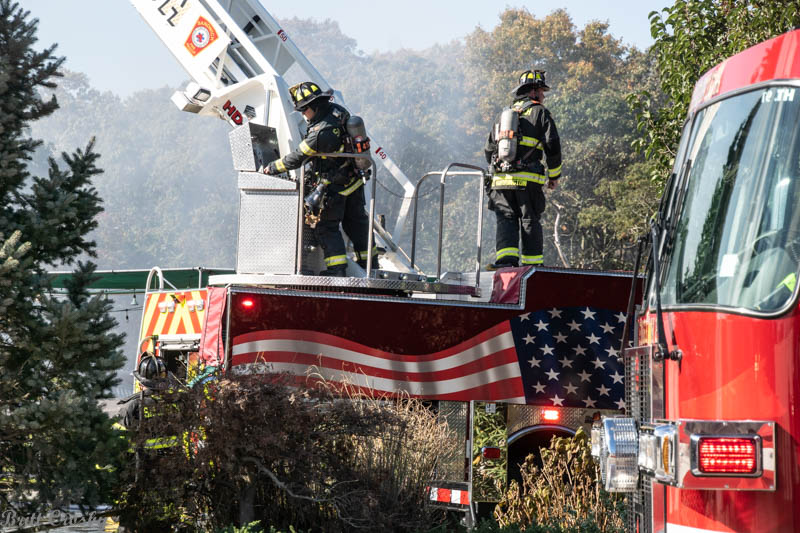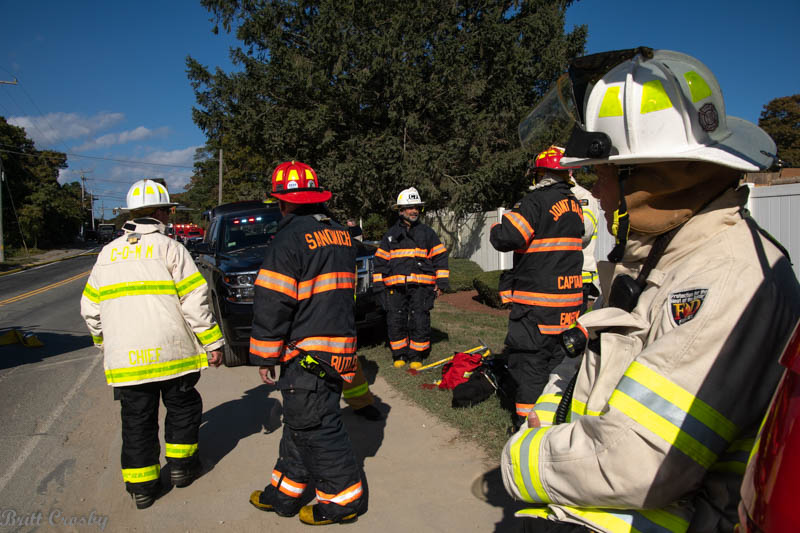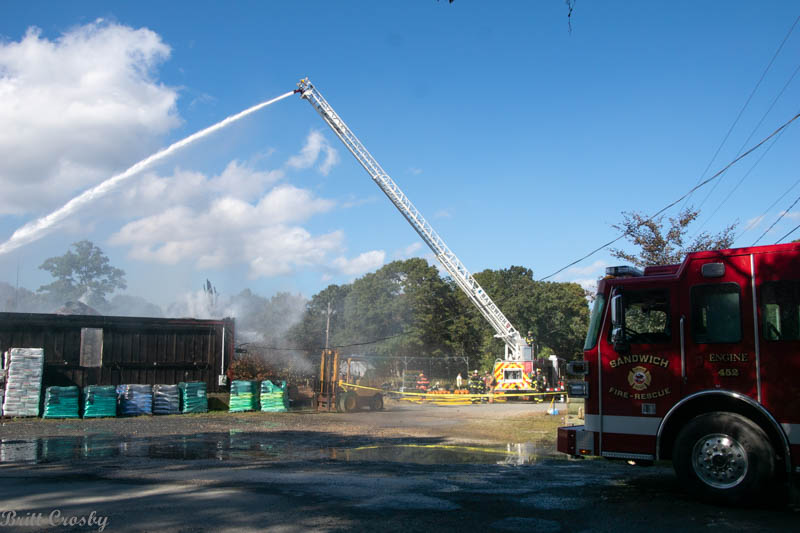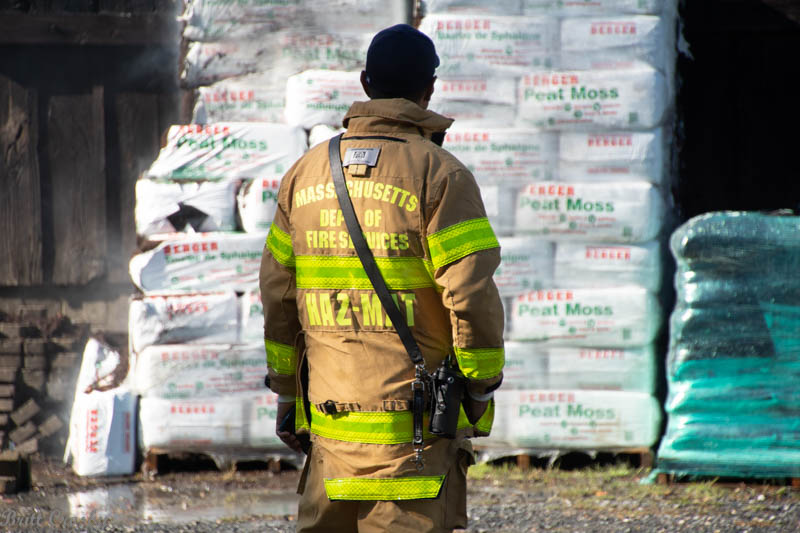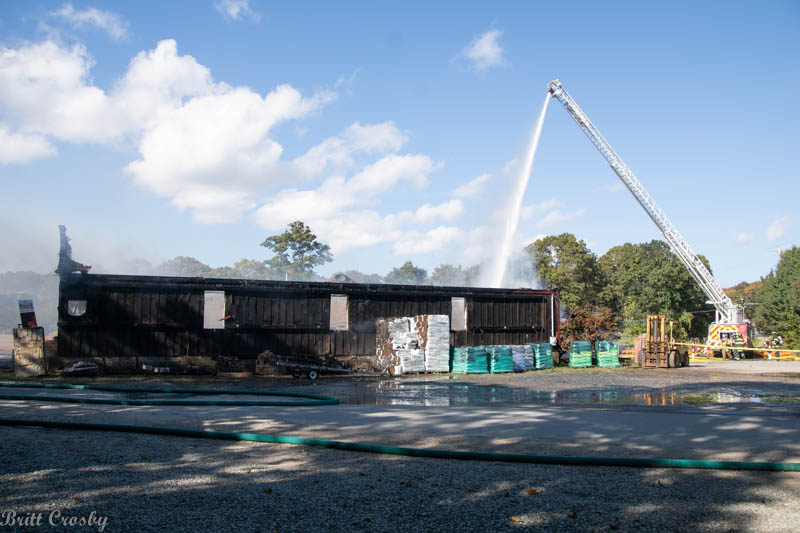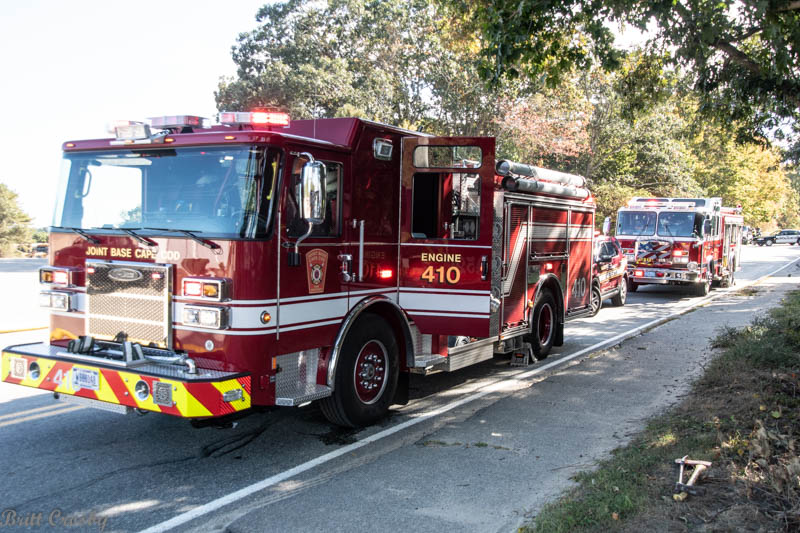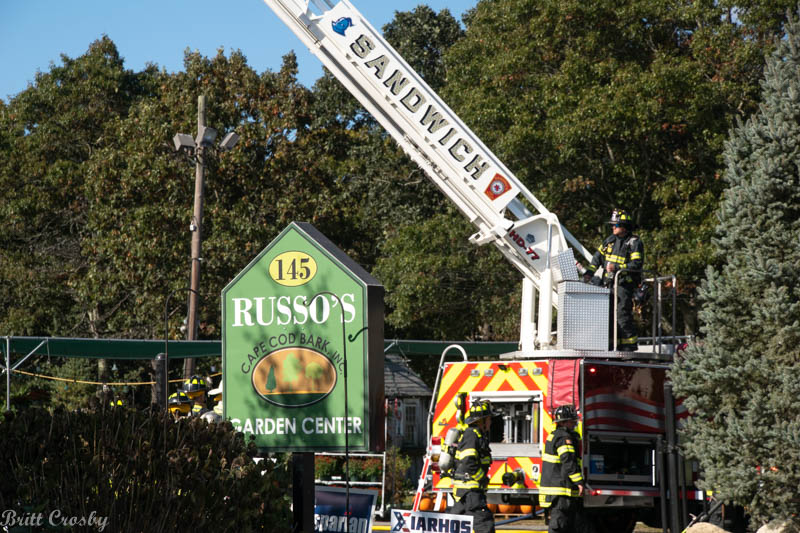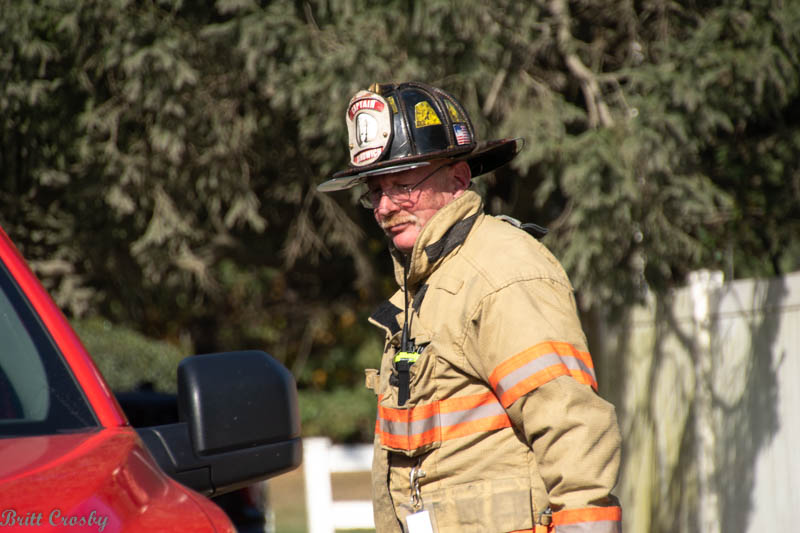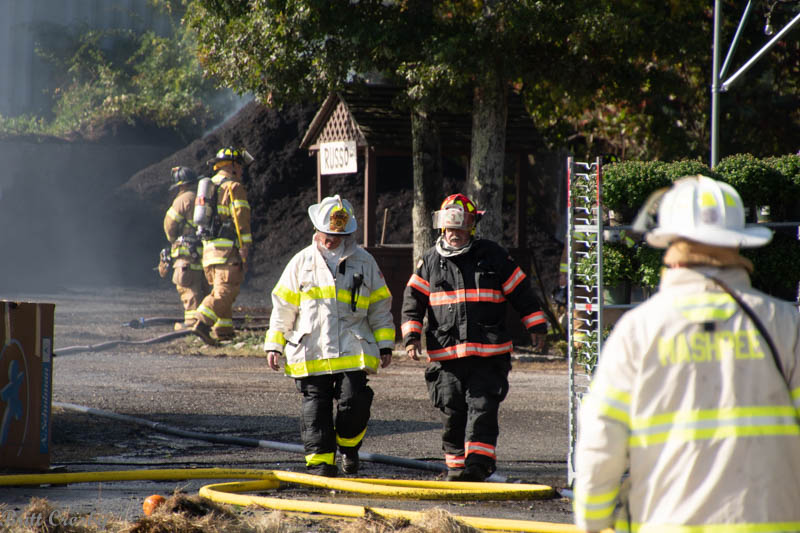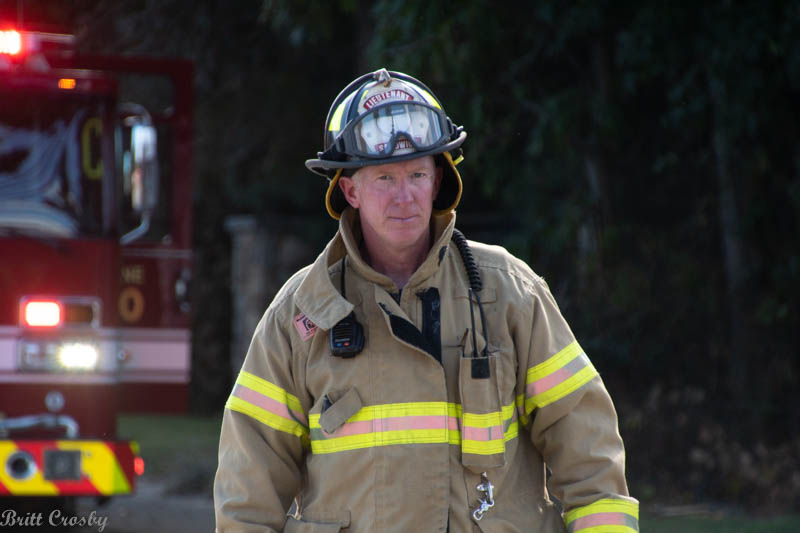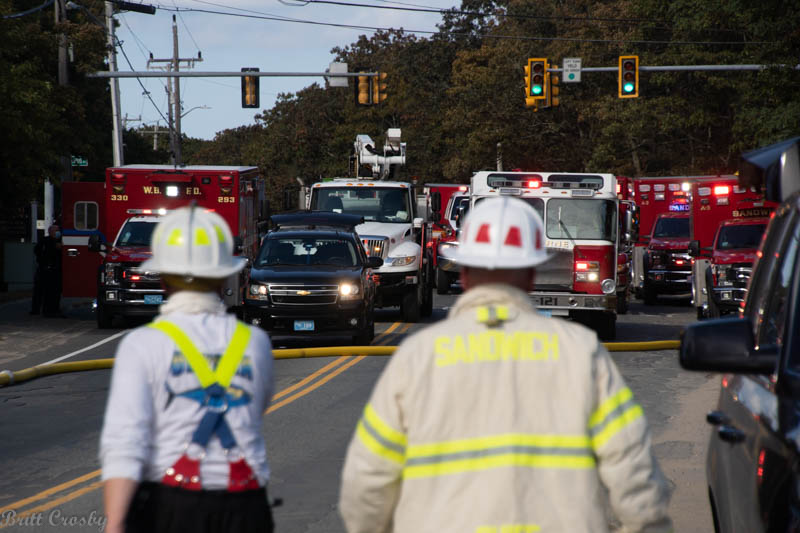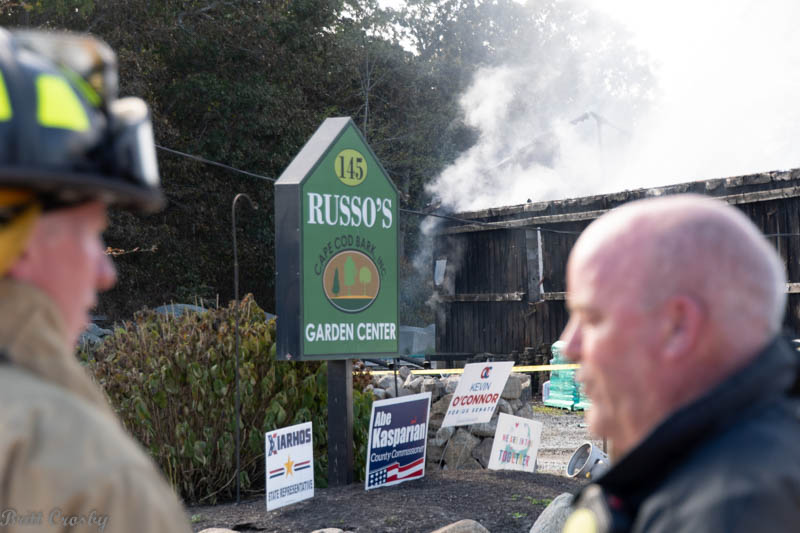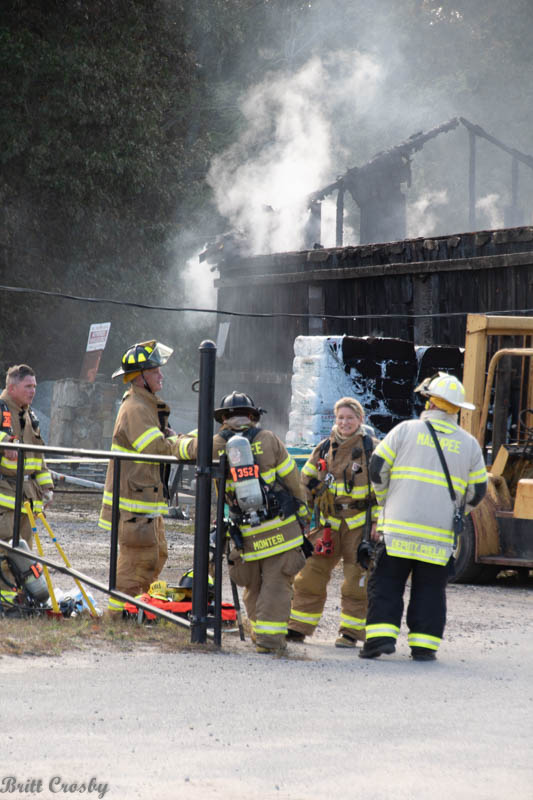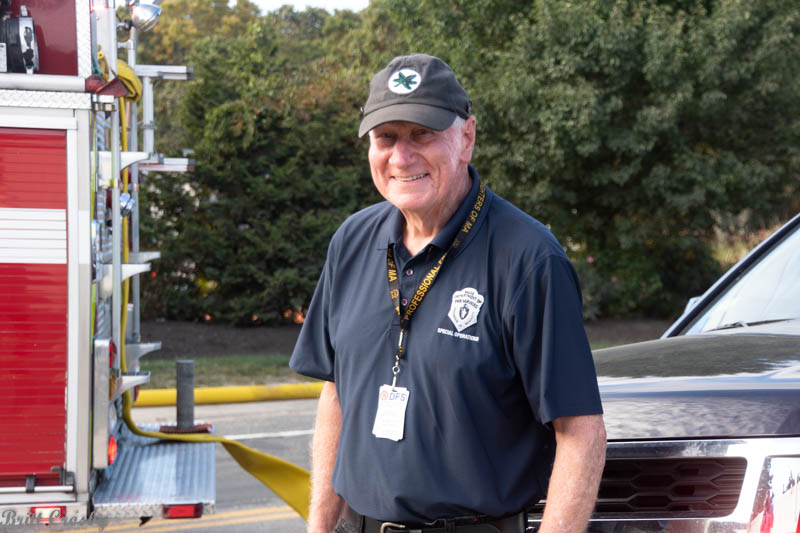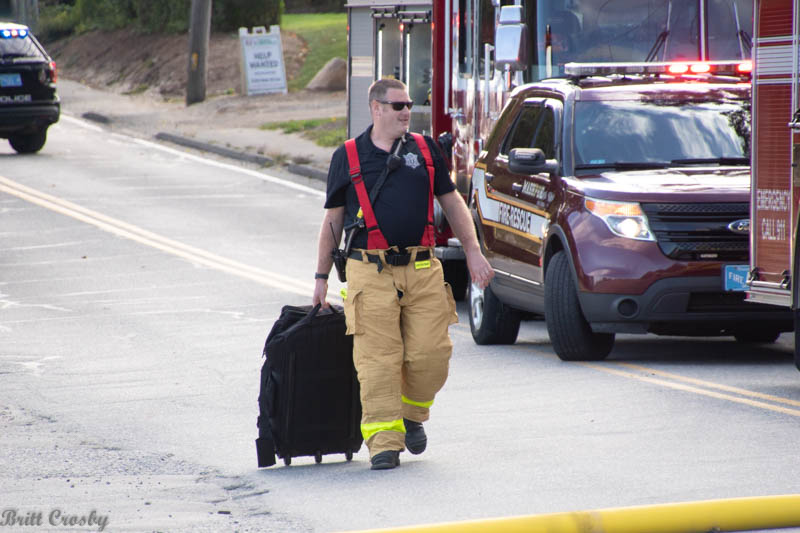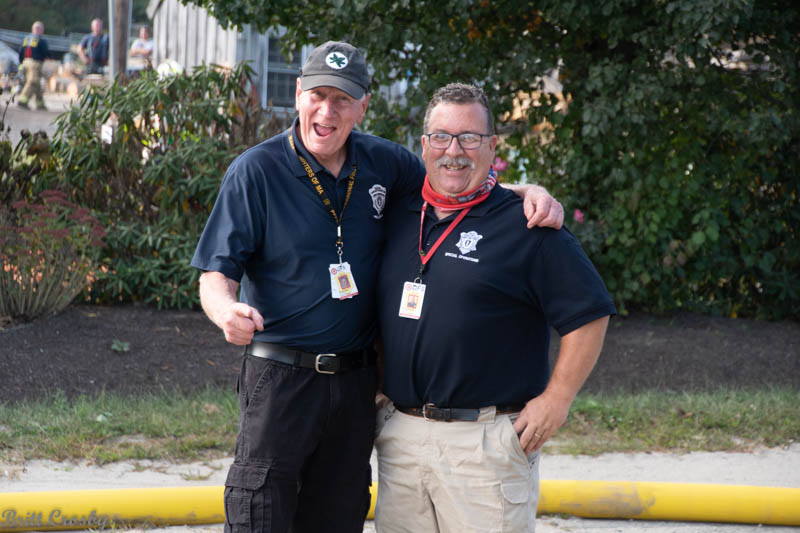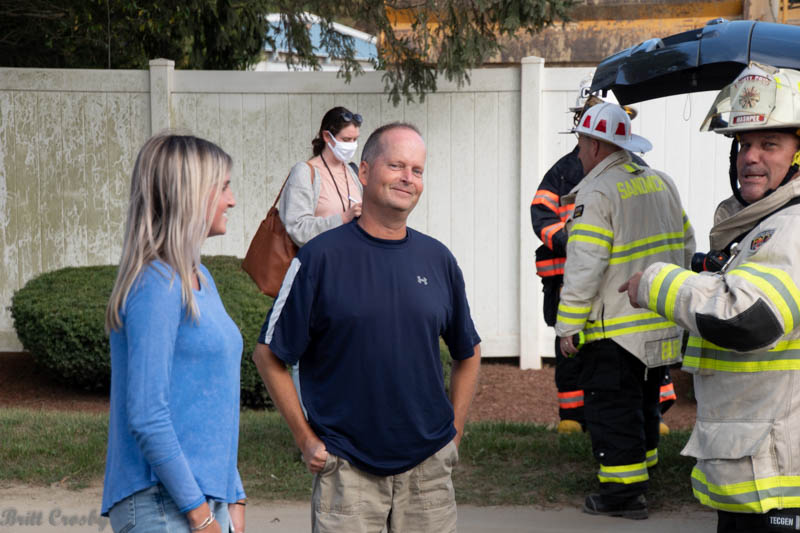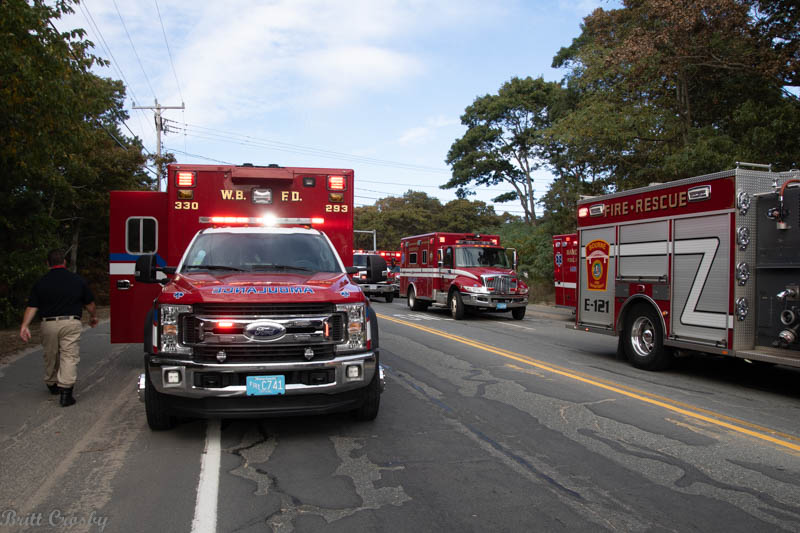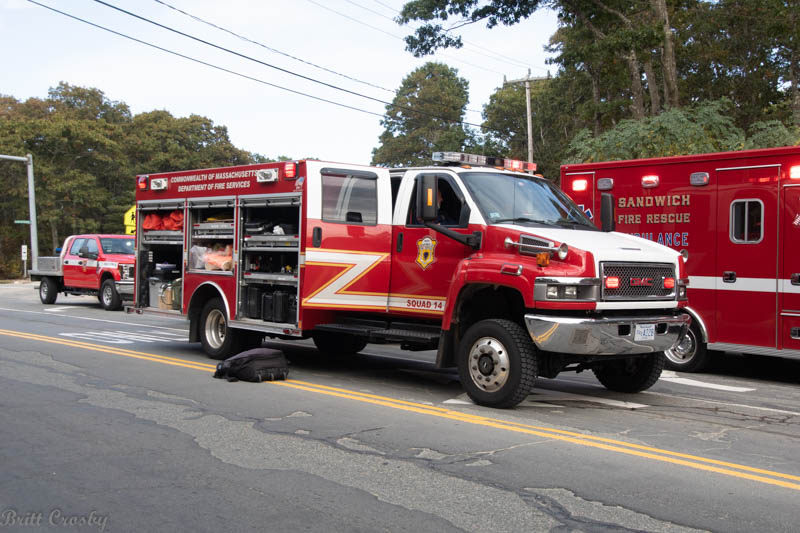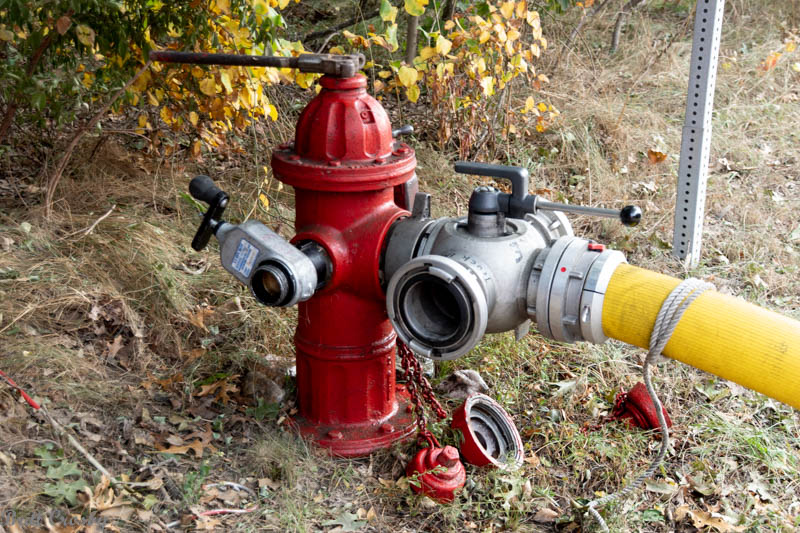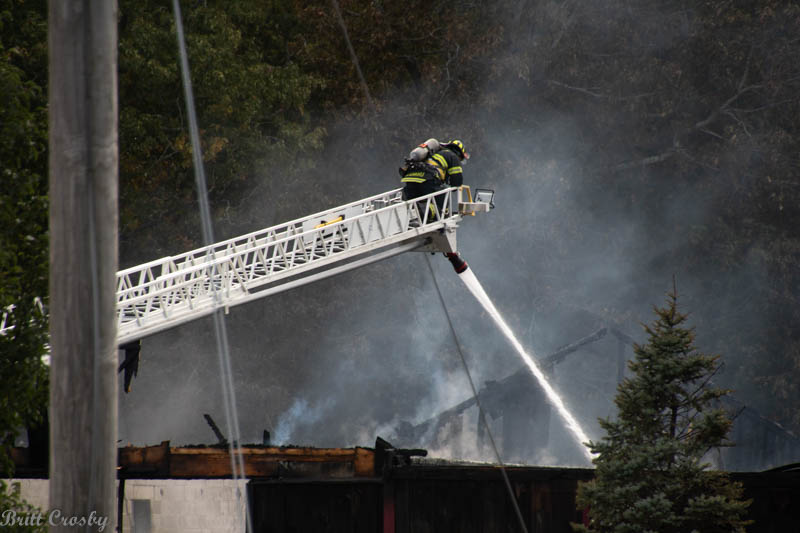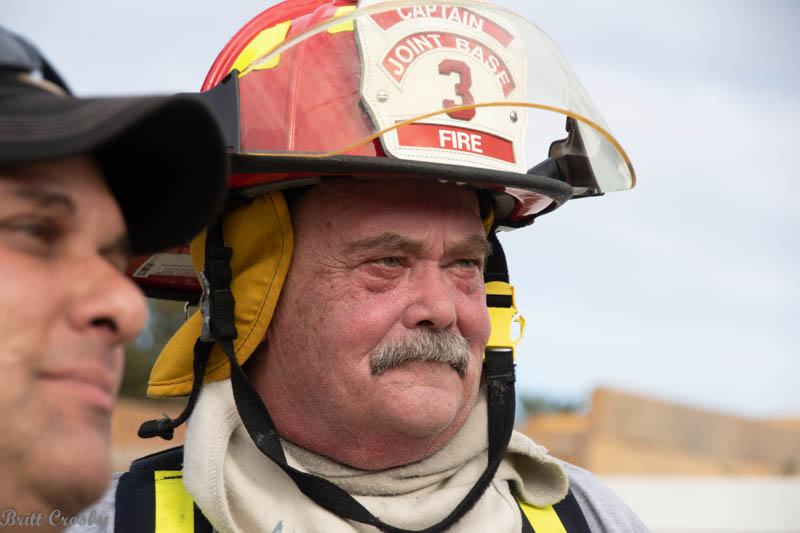 CapeCodFD.com
2020