CapeCodFD.com
HYANNIS
WORKING FIRE
64 66 MURRAY WAY
Sunday December 22, 2019 Approx 21:00 hrs


WORKING FIRE
Hyannis Fire Department responded to a two story wood frame duplex residence at
64-66 Murray Way about 21:00 hrs on Sunday Dec 22, 2019. Smoke was showing
on arrival prompting a Working Fire response with a COMM engine to the scene and
station coverage. Crews made an interior attack finding a fire on the second floor which
was quickly controlled. The structure was damaged just 24 hours before by another fire.
It is unclear exactly what caused either fire, but both are under investigation by the State
Fire Marshal's office. Two firefighters were treated and transported for evaluation after
fighting the fire.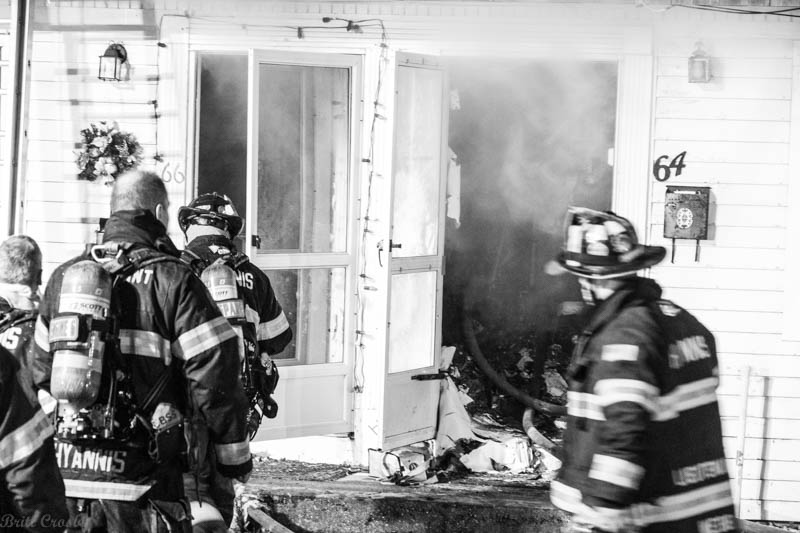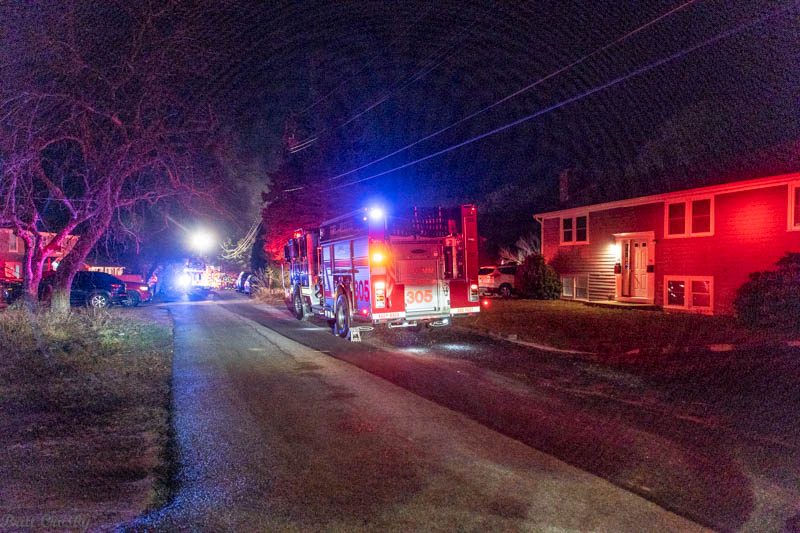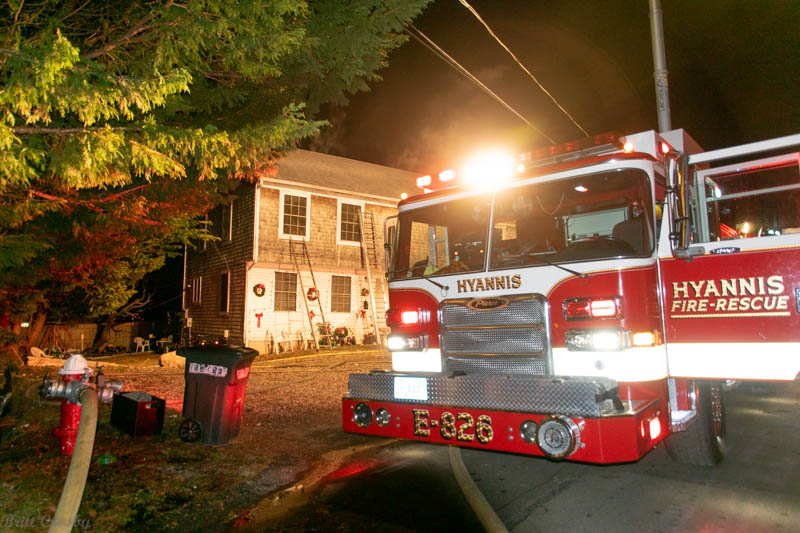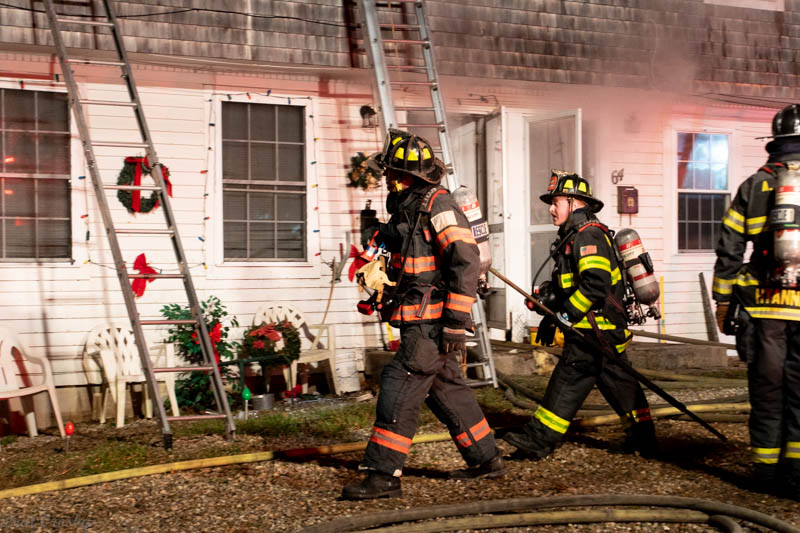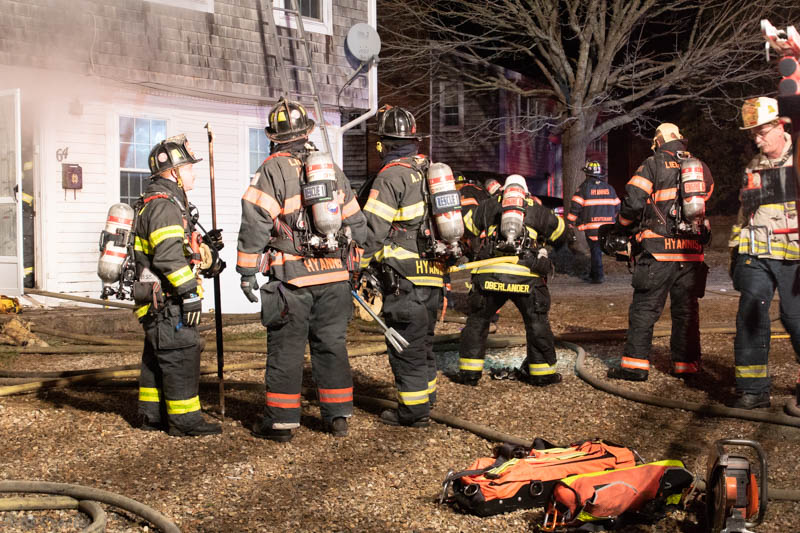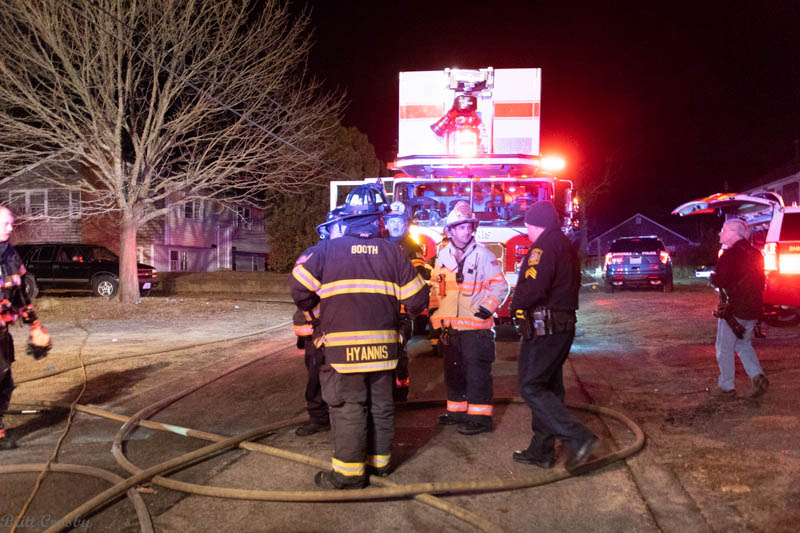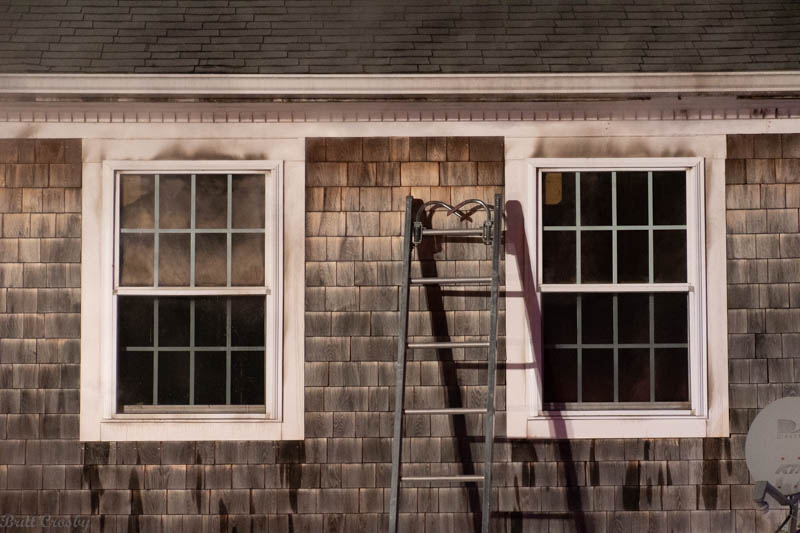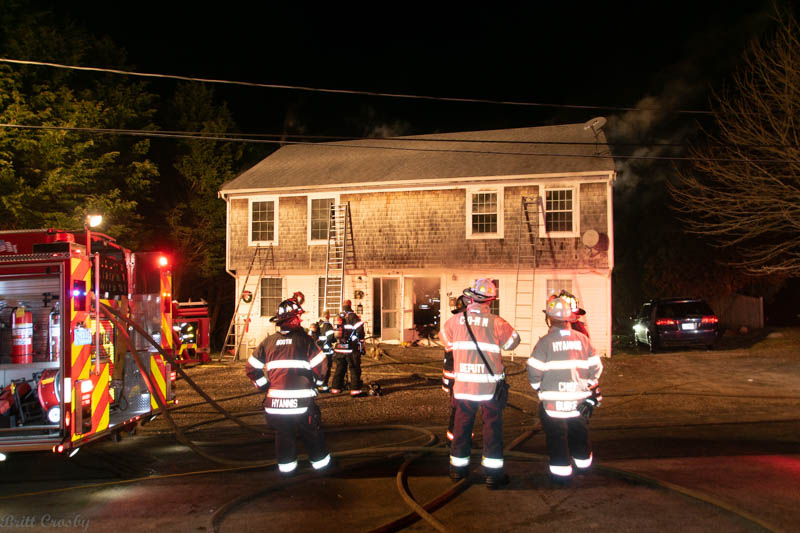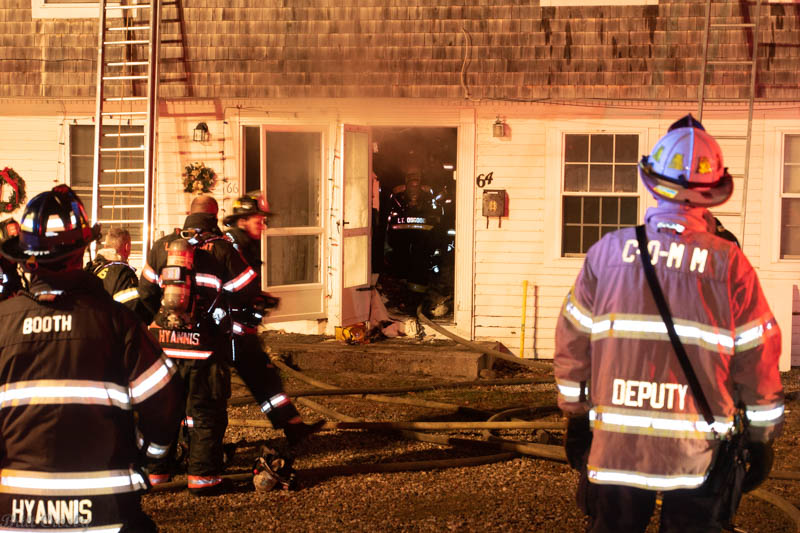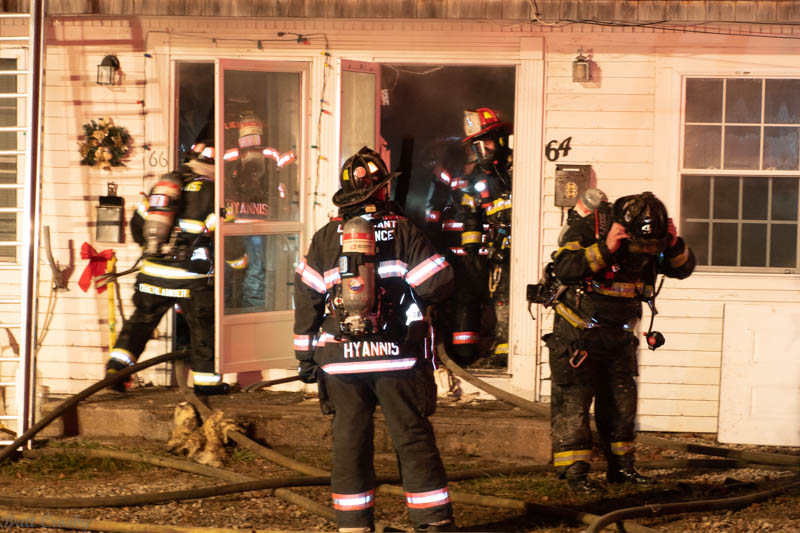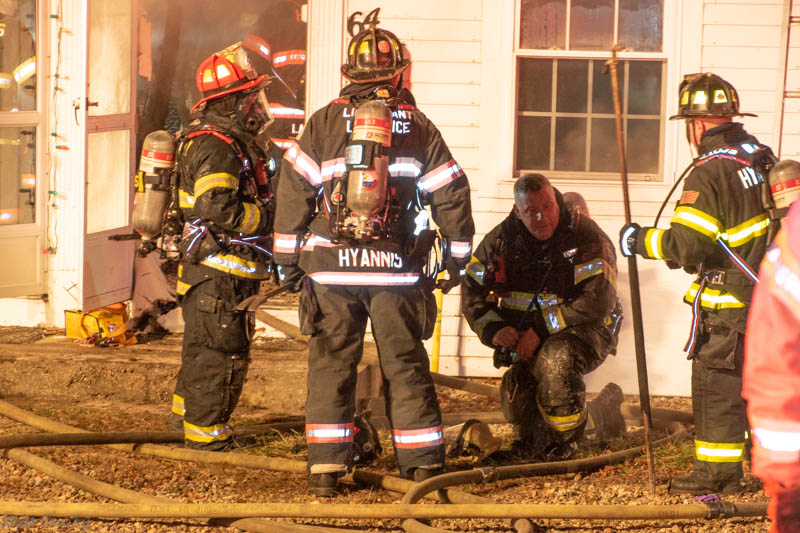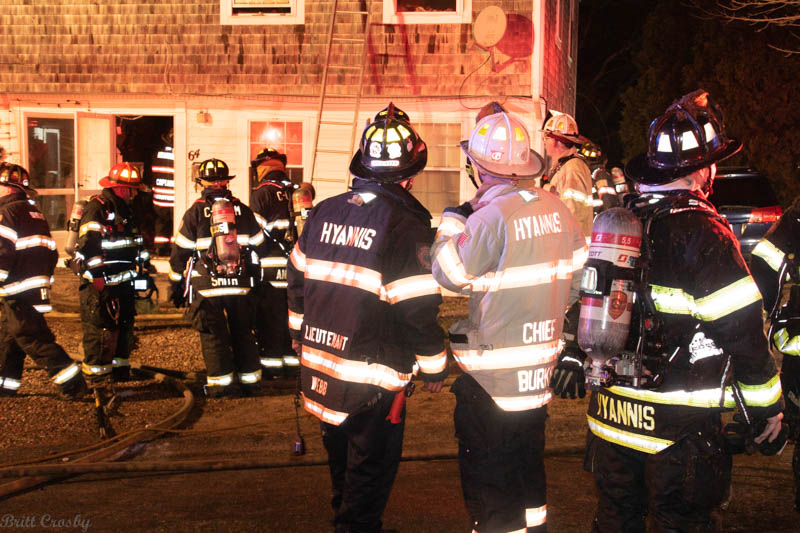 CapeCodFD.com
2019