CapeCodFD.com
FALMOUTH BRUSH TRAINING
CRANE WILDLIFE
April 14, 2022
FALMOUTH BRUSH FIRE TRAINING
Members of the Falmouth Fire Department spent the day April 14, 2022 training on wildland firefighting.
A morning classroom session put on by the DCR and Falmouth Fire Department
brought everyone up to speed on strategy, tactics, and equipment used to fight brush and forest fires.
This was followed by hands on training at the Crane Wildlife Preserve where crews rotated between
several stations including use of hand tools, chainsaws, winching, small pumps, pump cans, use of the
Brush Breaker and the department's Ranger ATV.

The day concluded with the use of the tools and techniques to battle several actual fires in the
grass fields at Crane Wildlife off of Route 151.

Each of the department's 4 groups will be undergoing the valuable training
in the next couple weeks.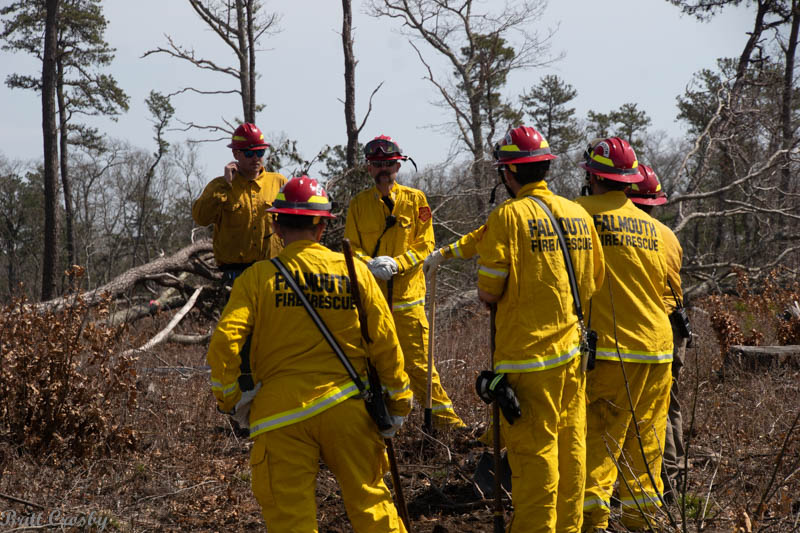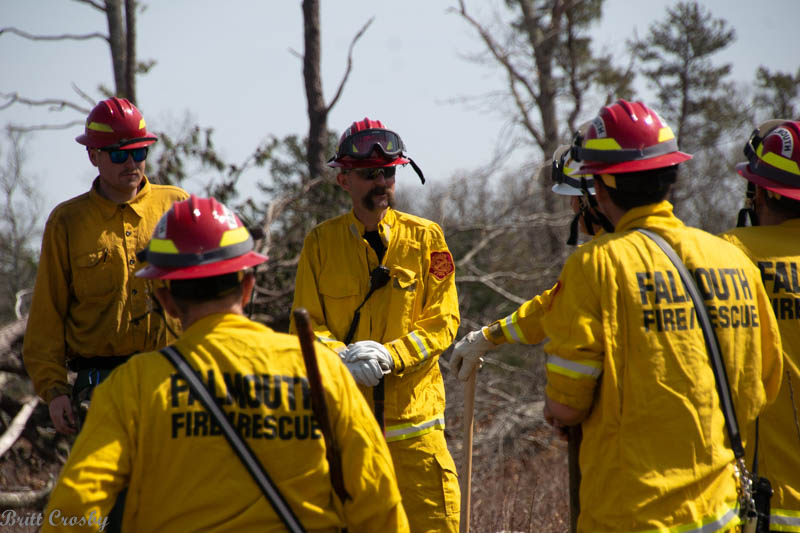 Use of hand tools to cut a fire line.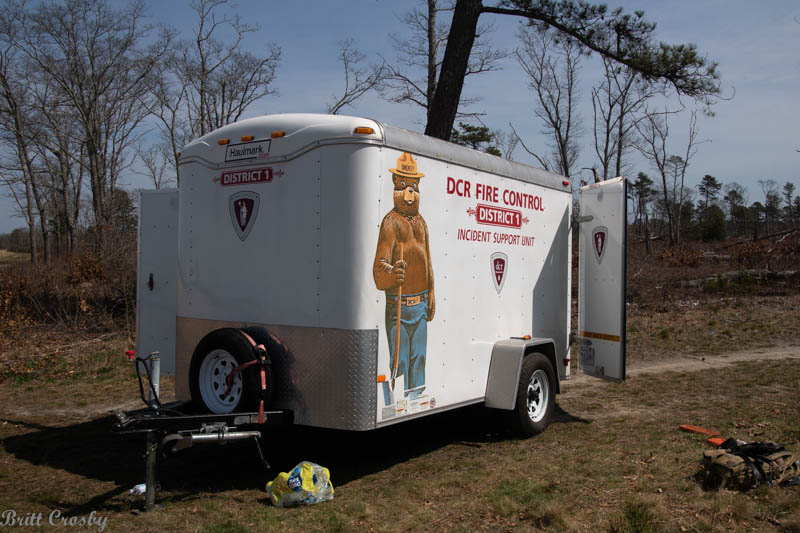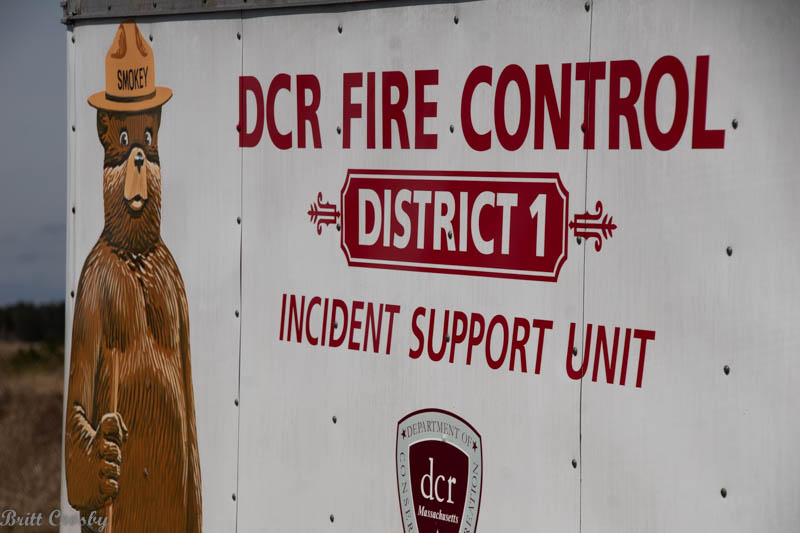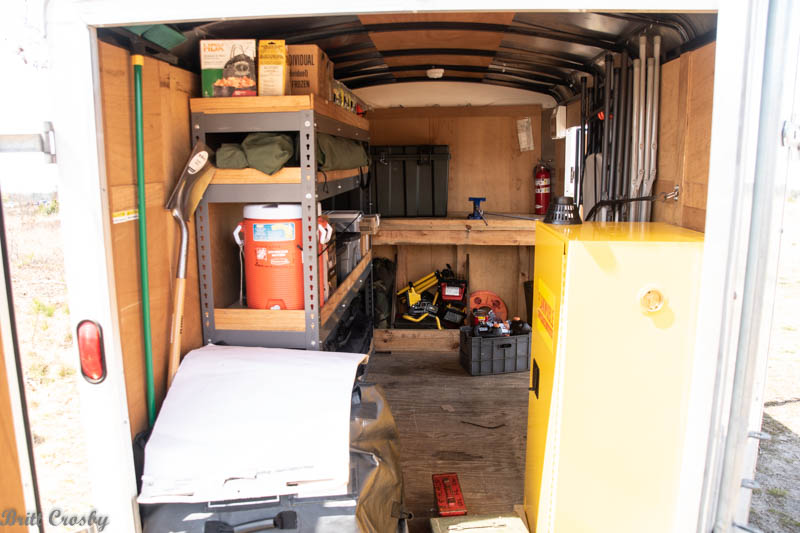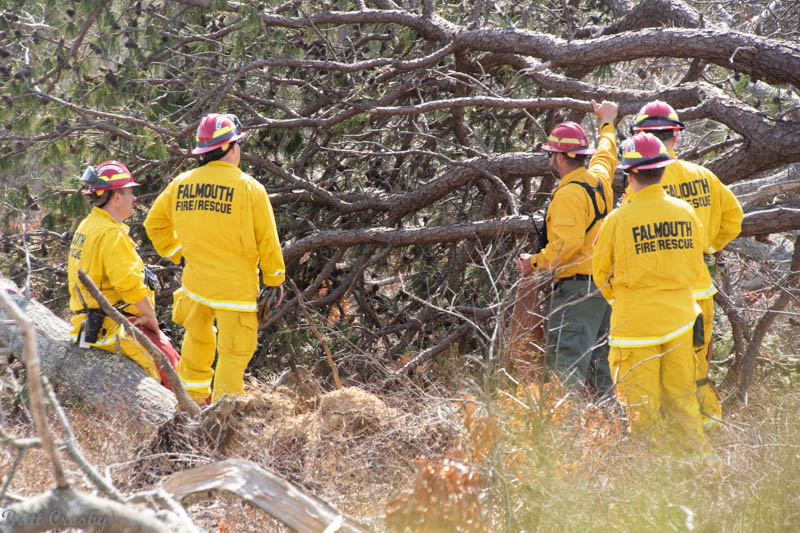 Safe use of chainsaws is a critical skill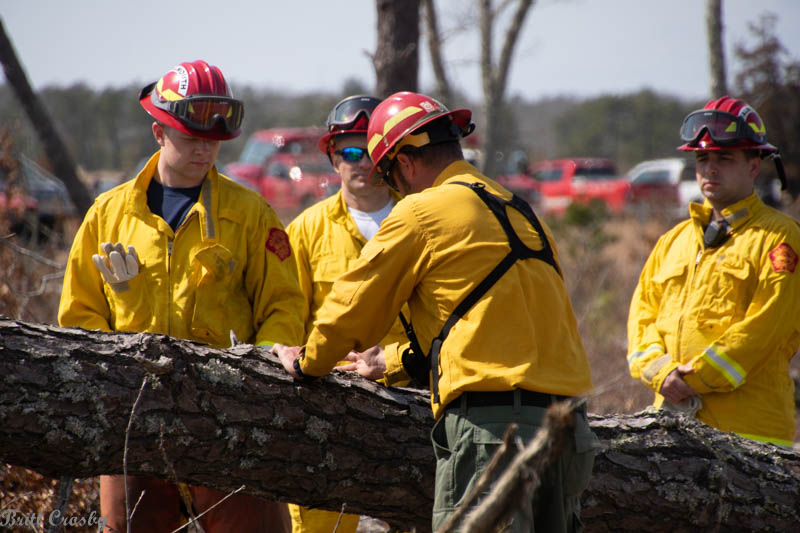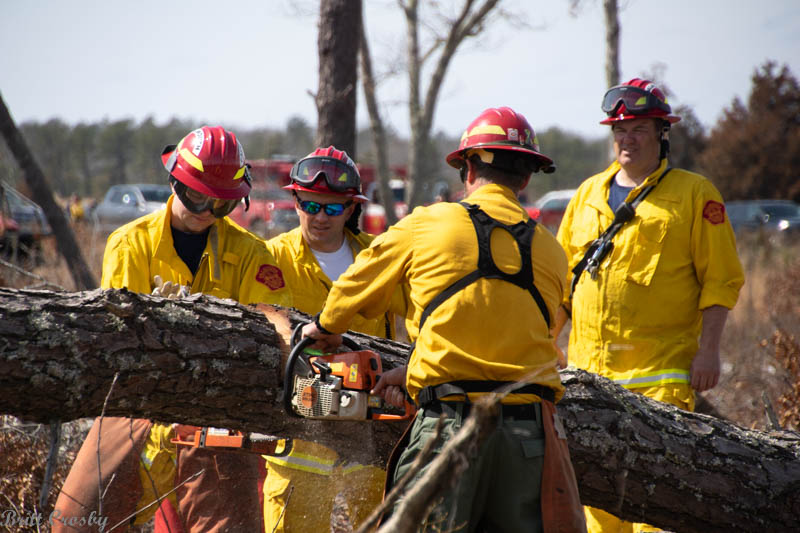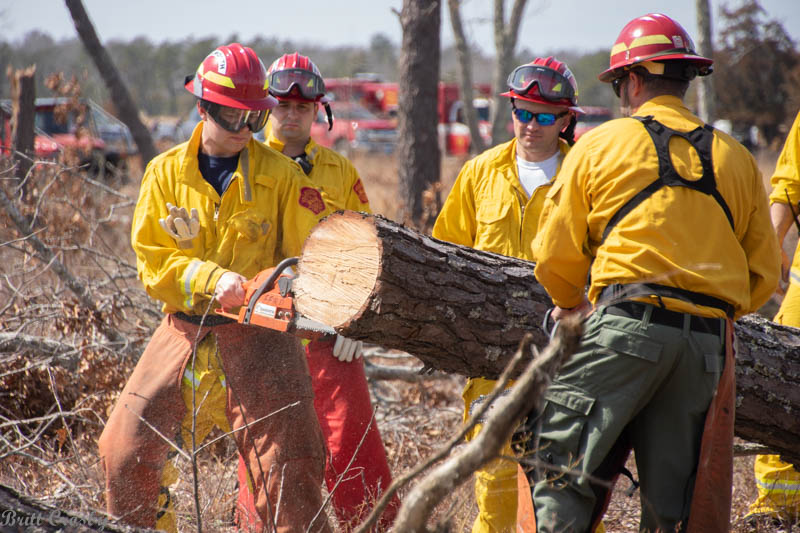 Falmouth Breaker 18 for Winch Review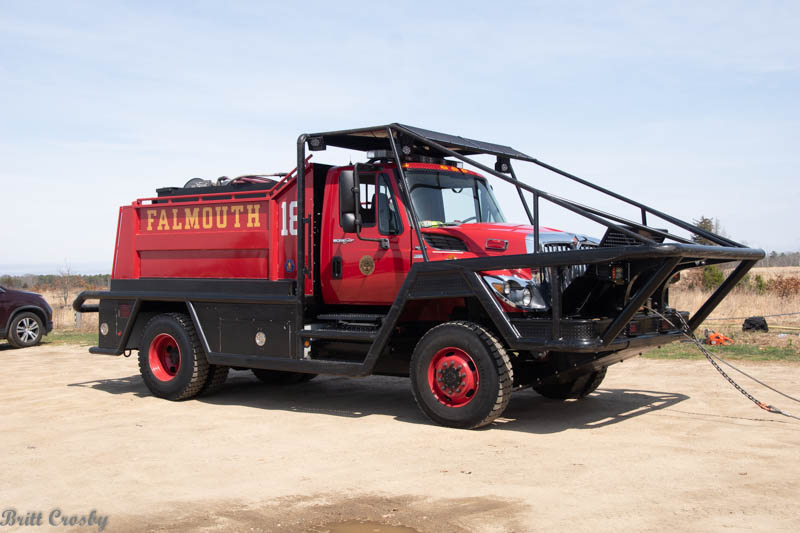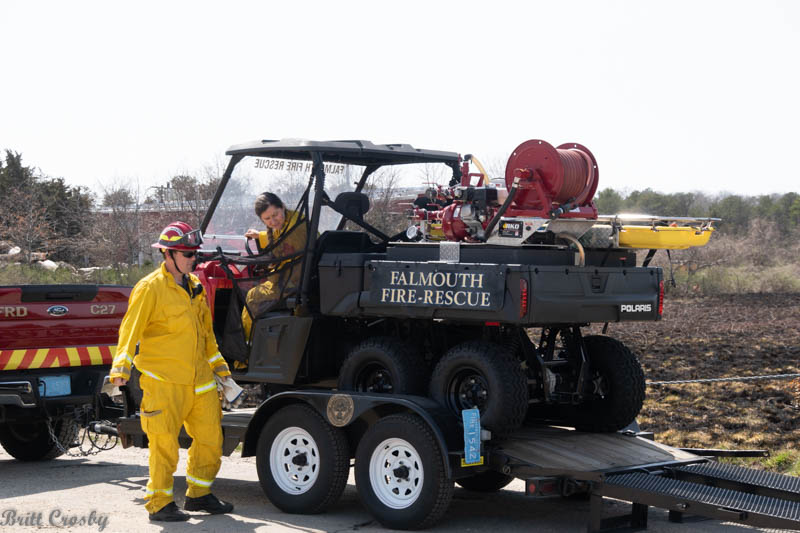 The Falmouth Fire Department's Ranger 1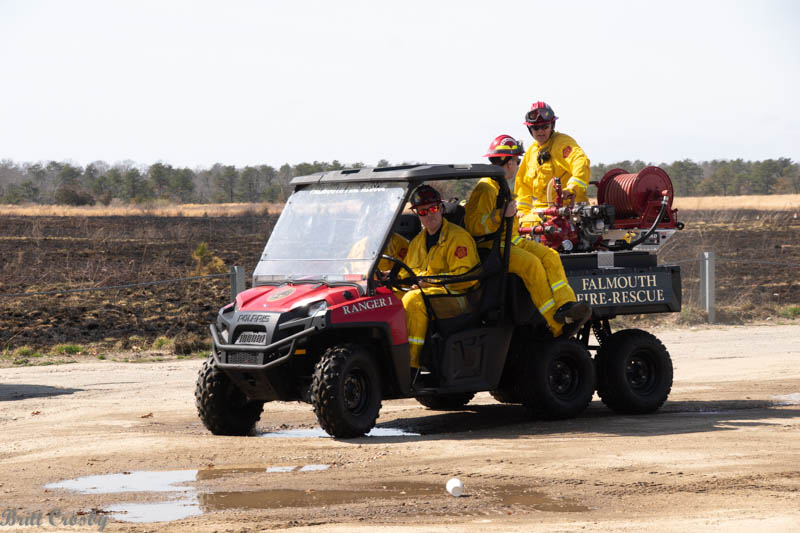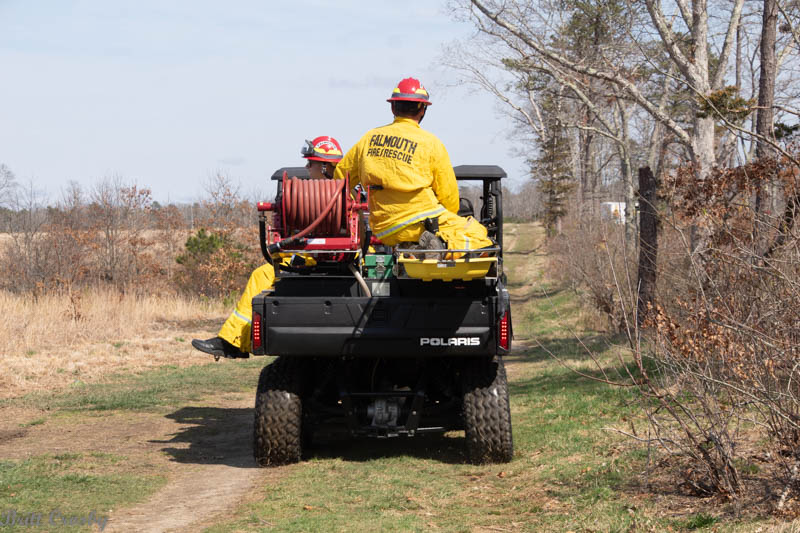 The DCR Breaker 6 was also on scene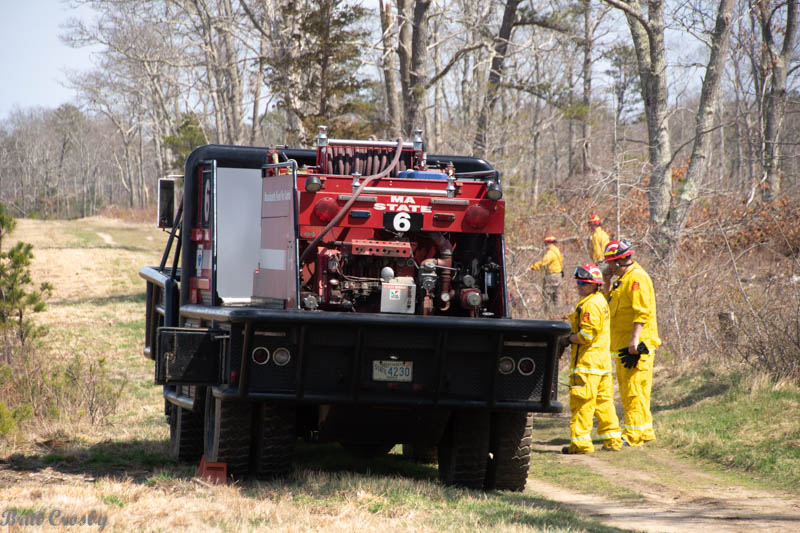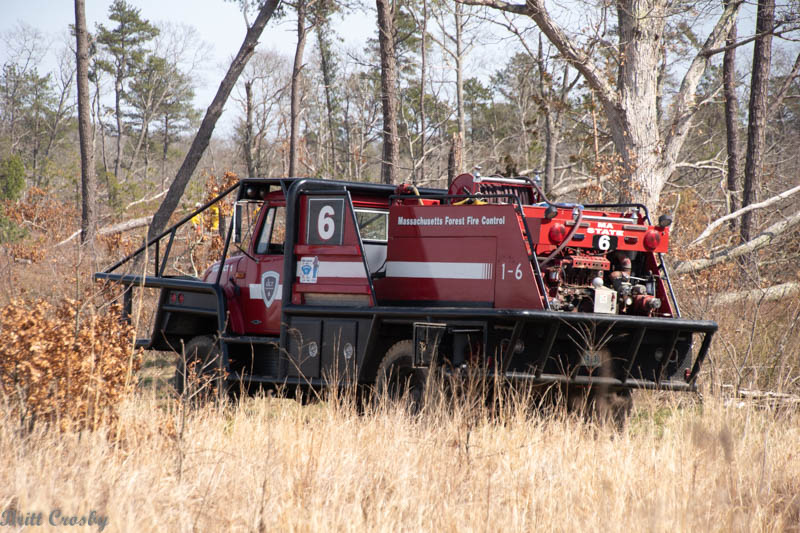 One of the newest apparatus on the Cape, the Joint Base Cape Cod Forestry 423
is a Type 4 Forestry vehicle carrying 800 gallons of water.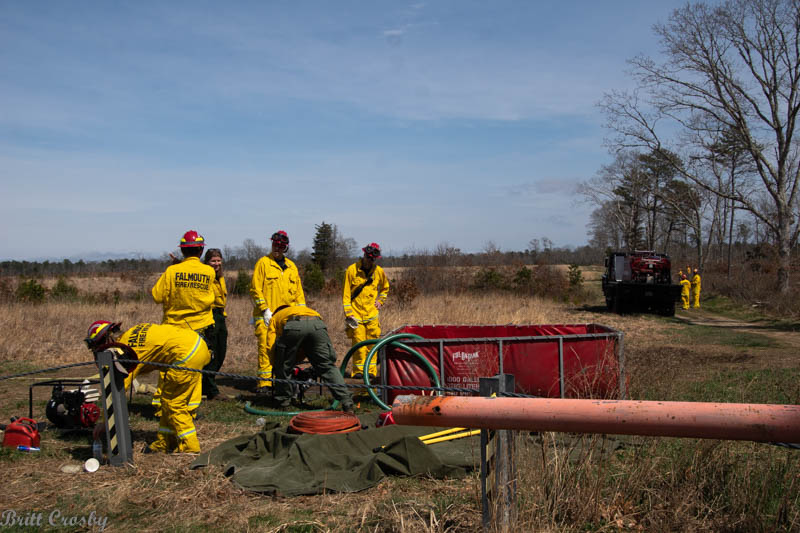 Small pumps used a folding tank water supply to feed forestry hoselines.
DCR District 1 Forest Warden Josh Nigro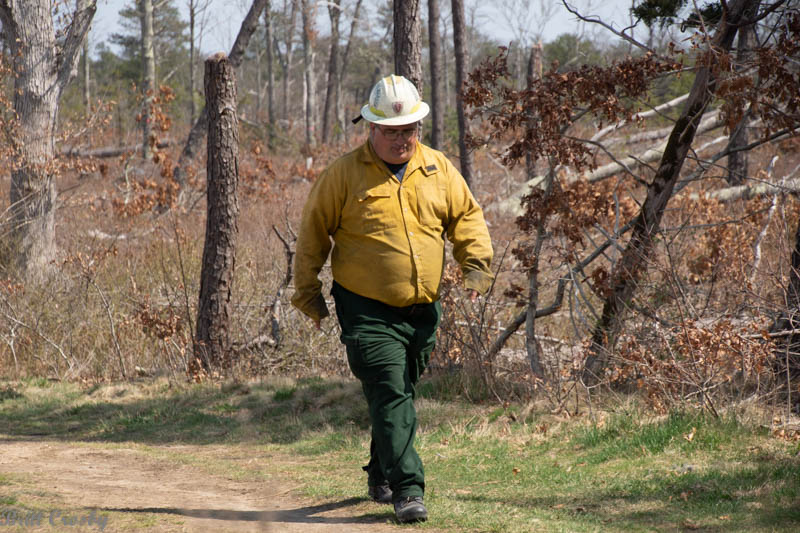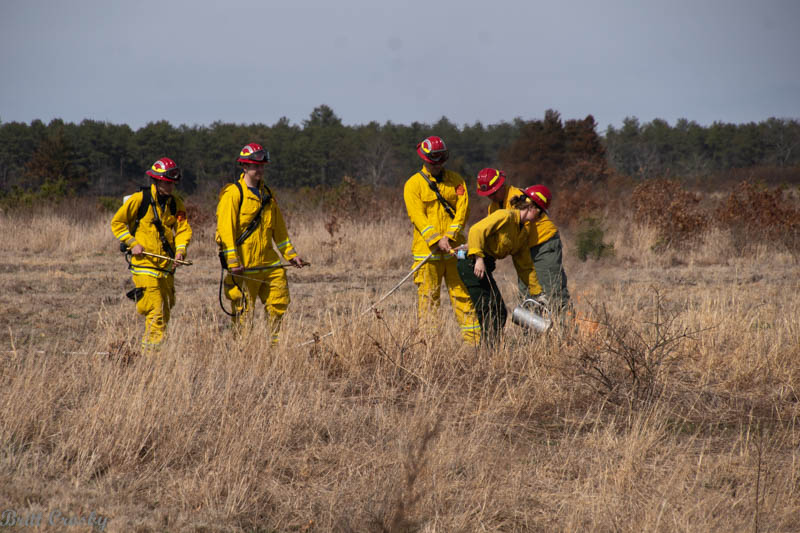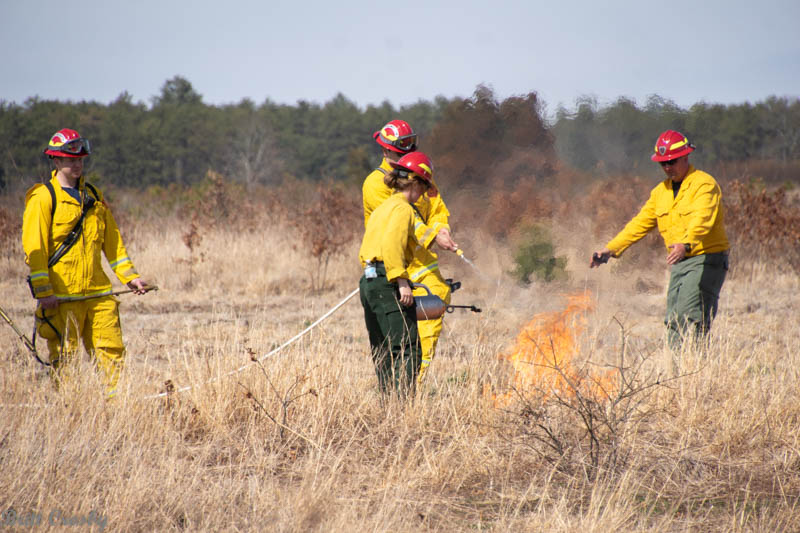 Fire on the ground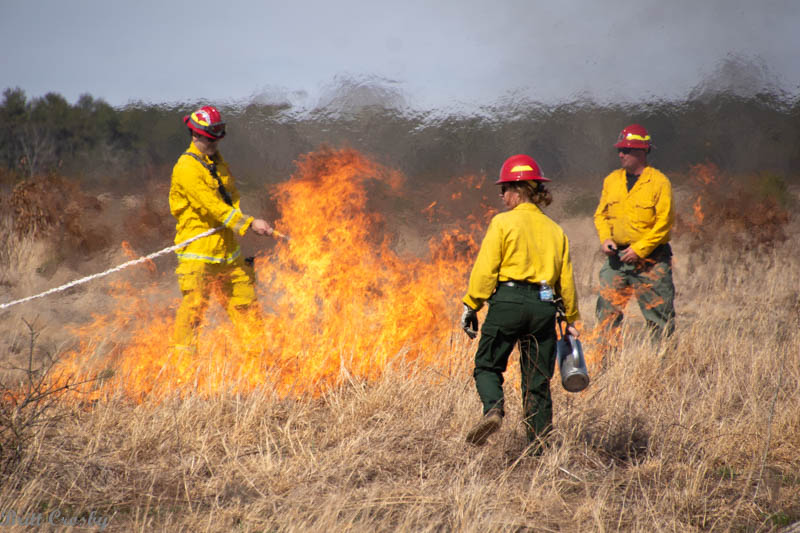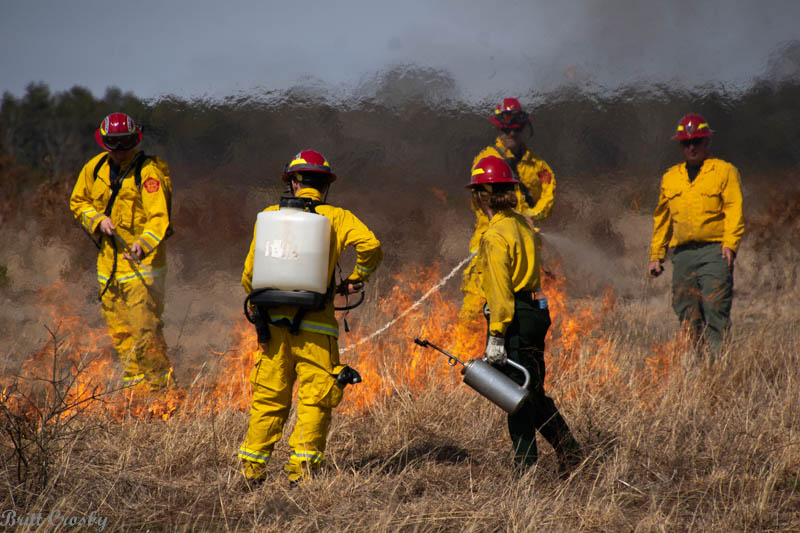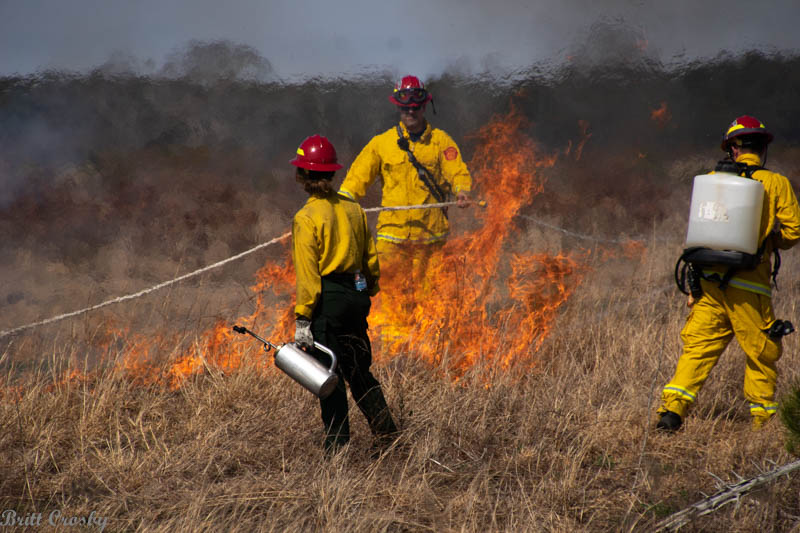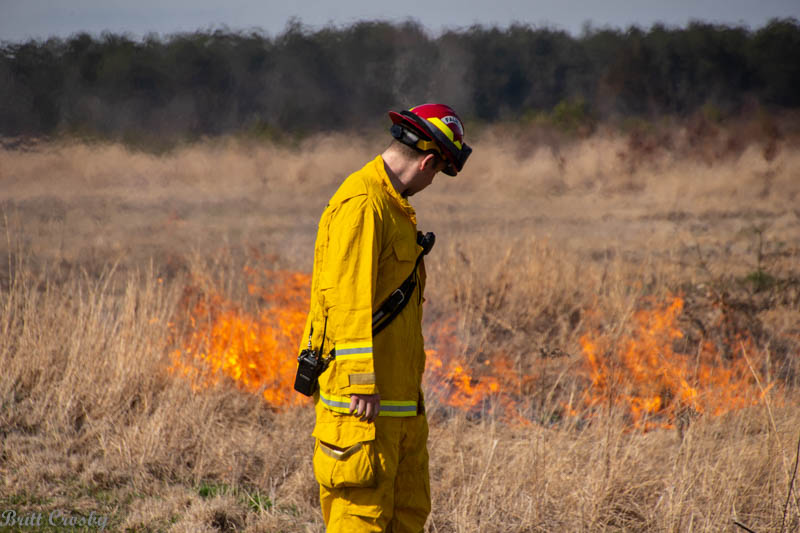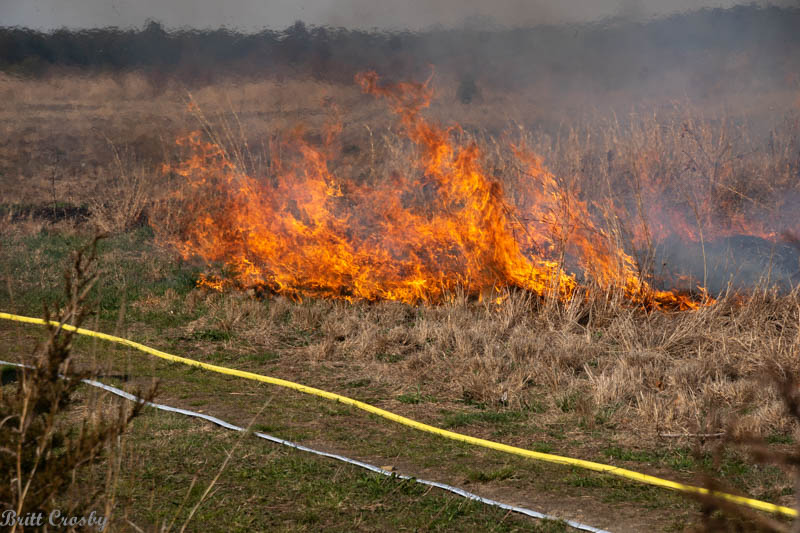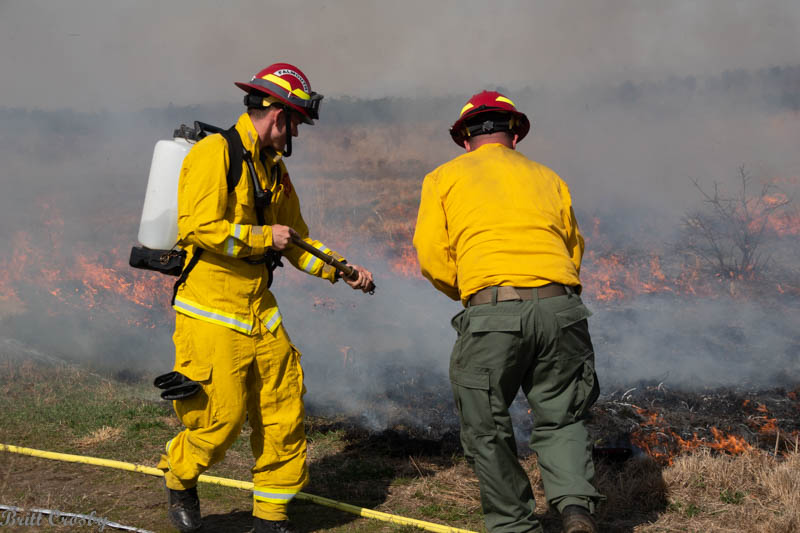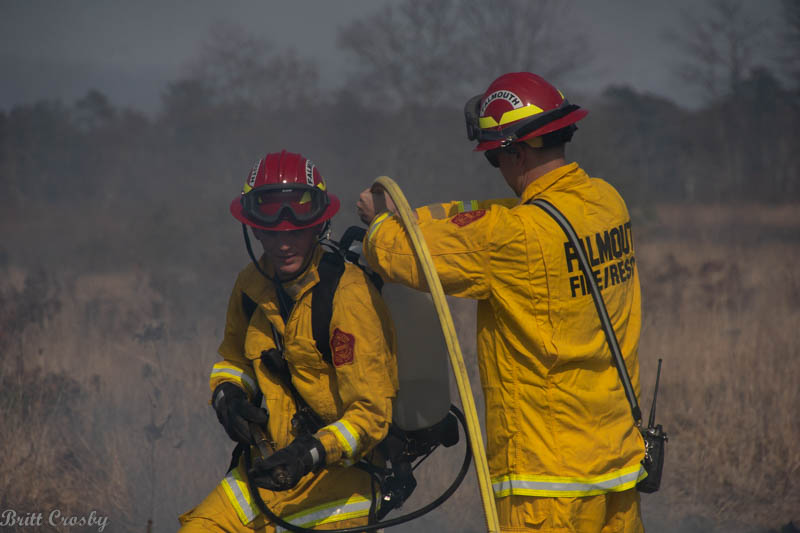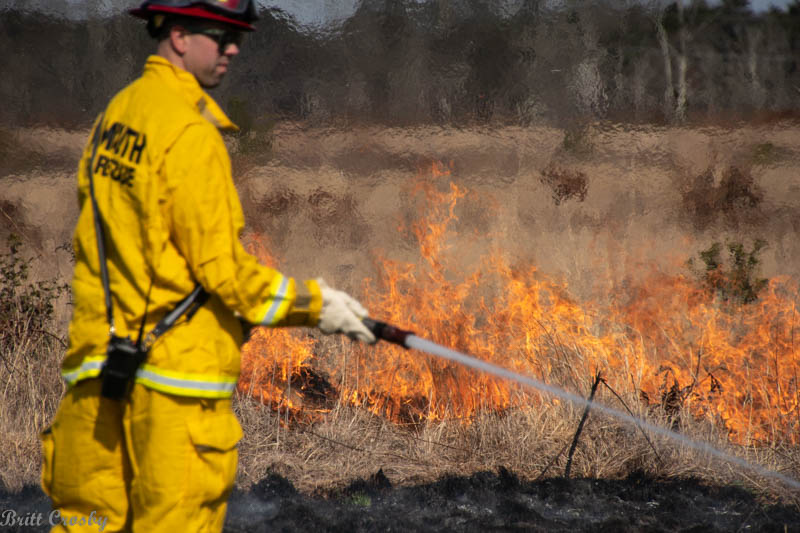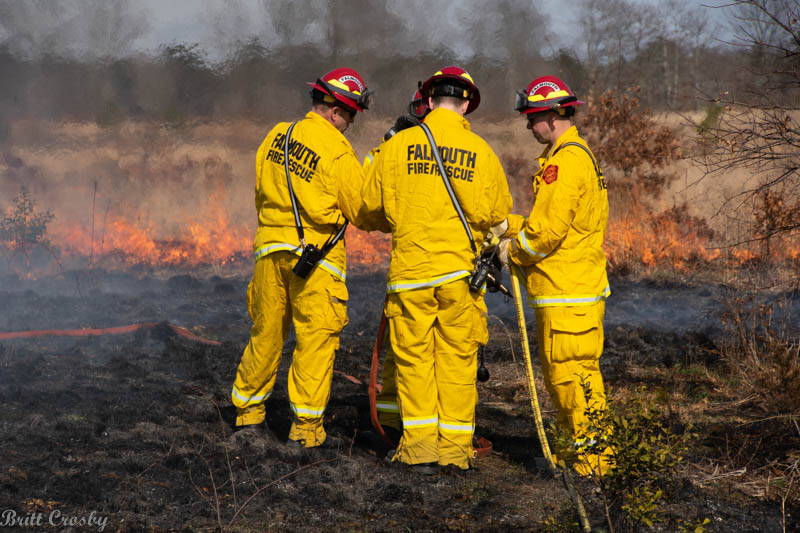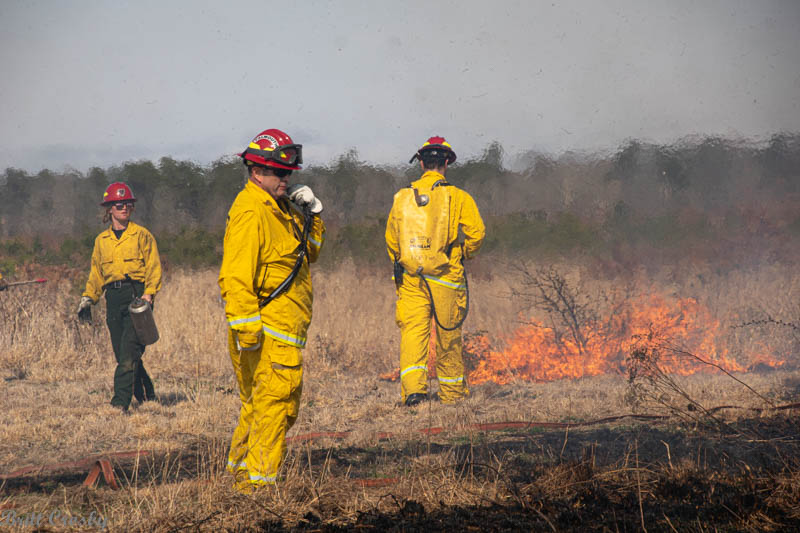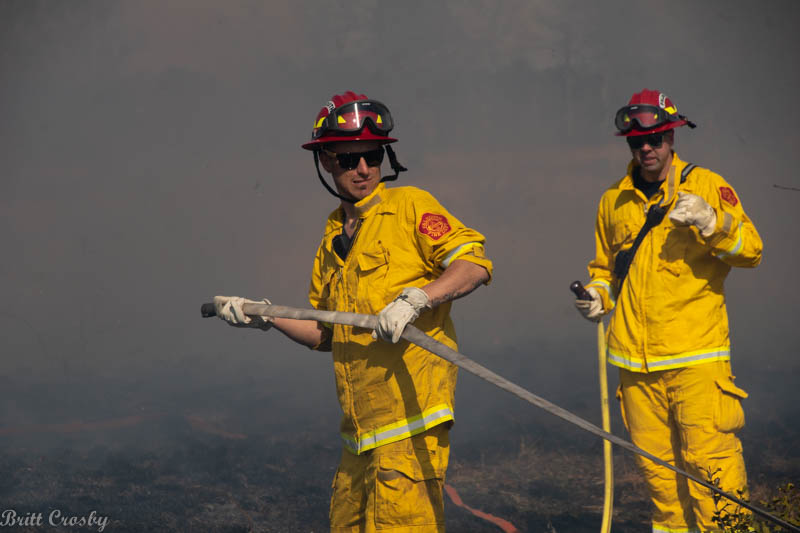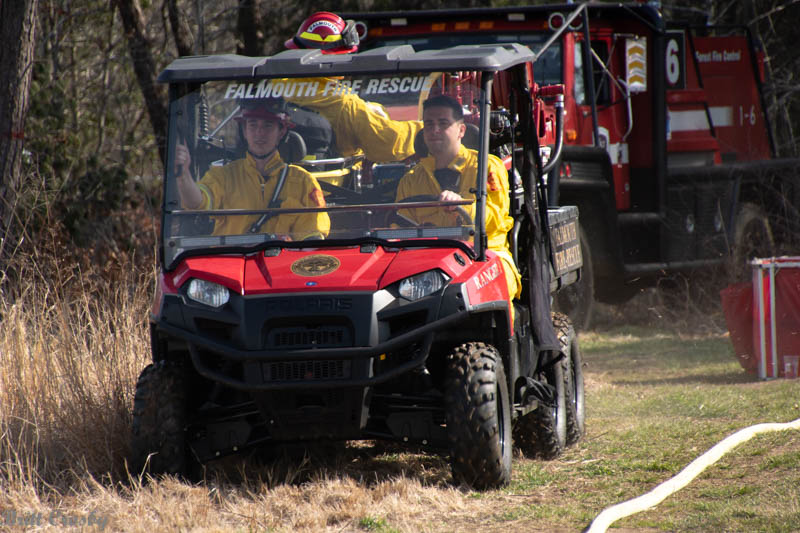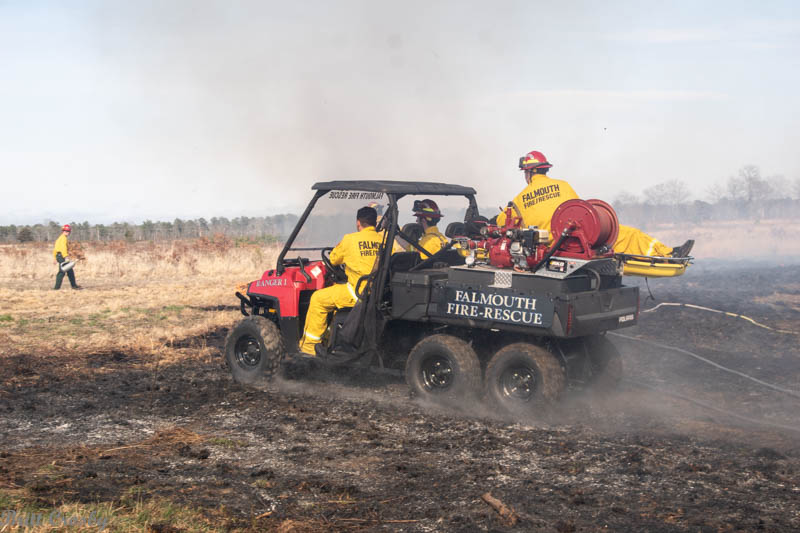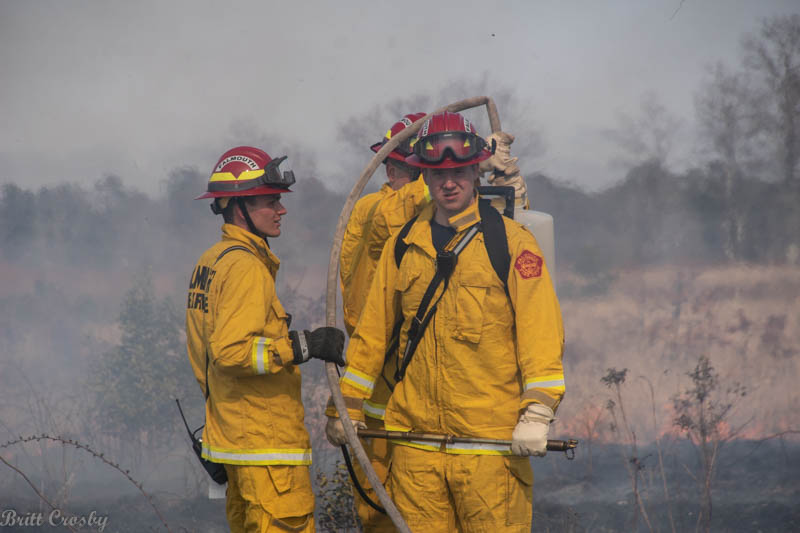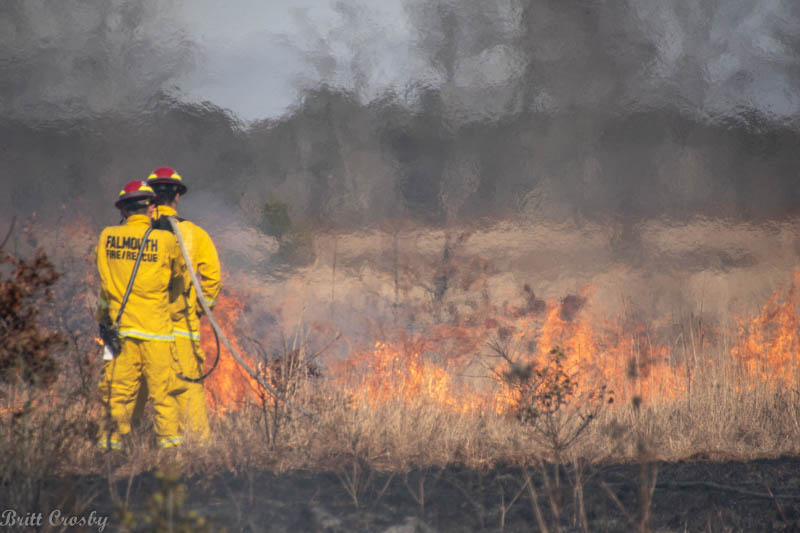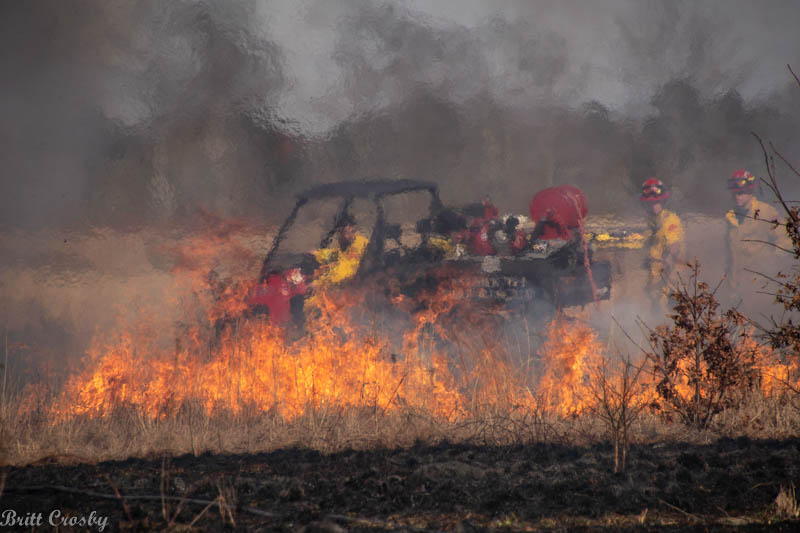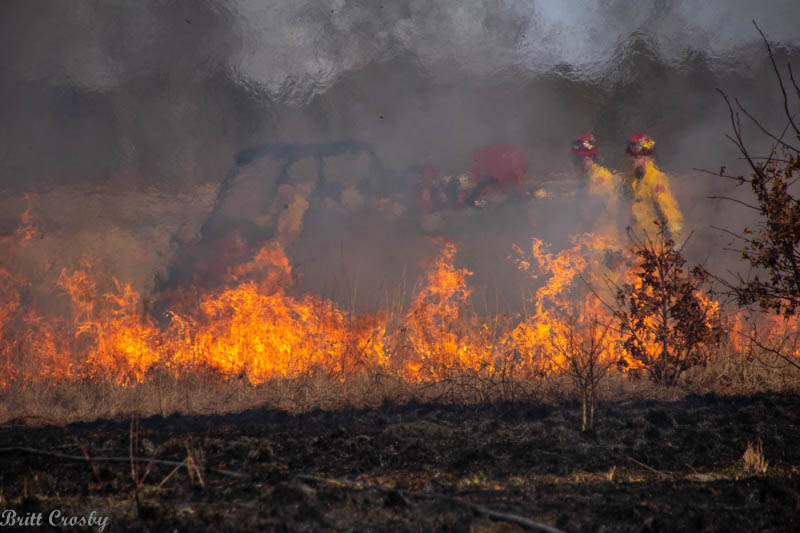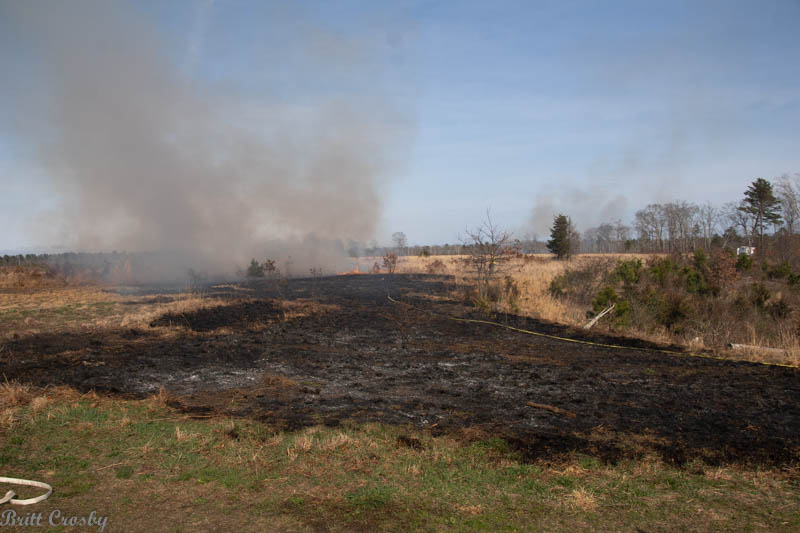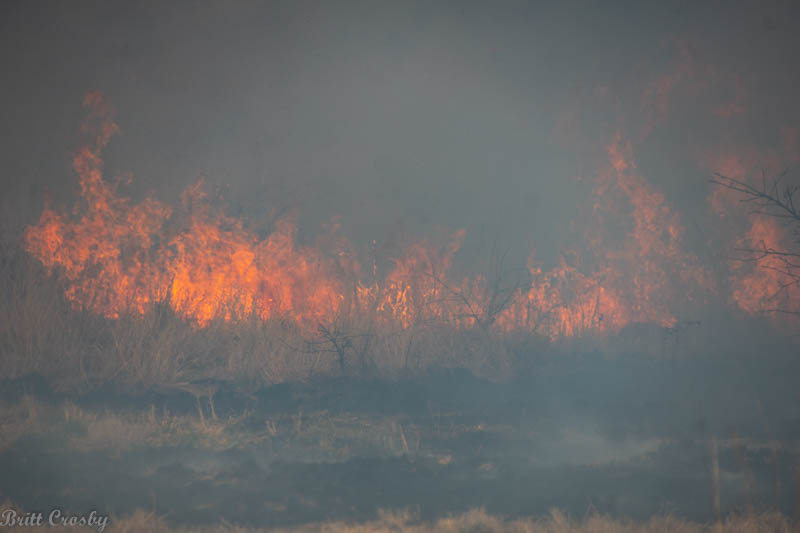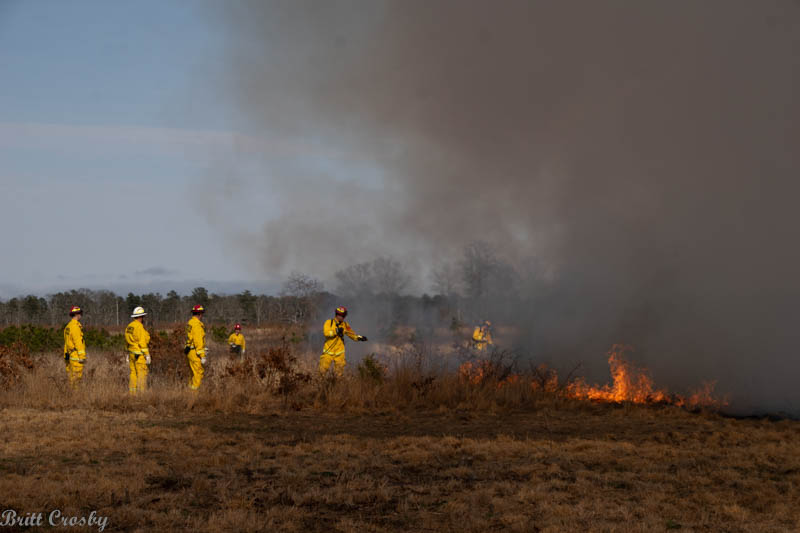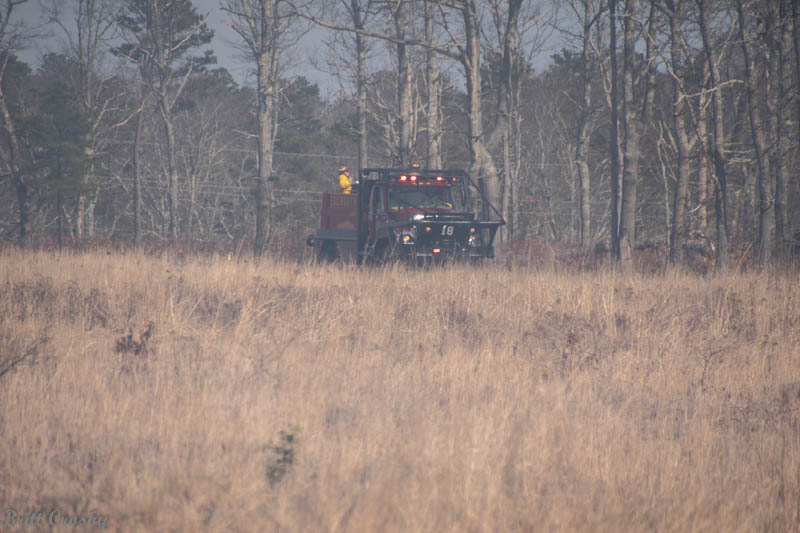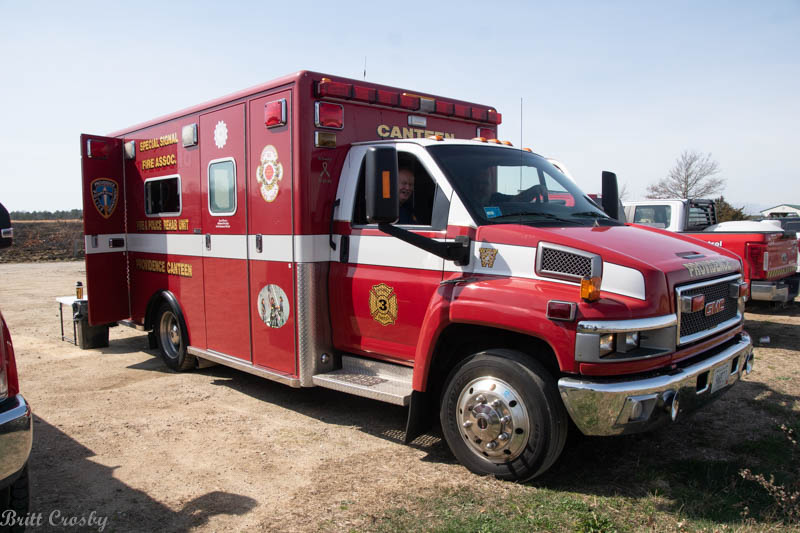 The Providence Canteen sent a unit to the drill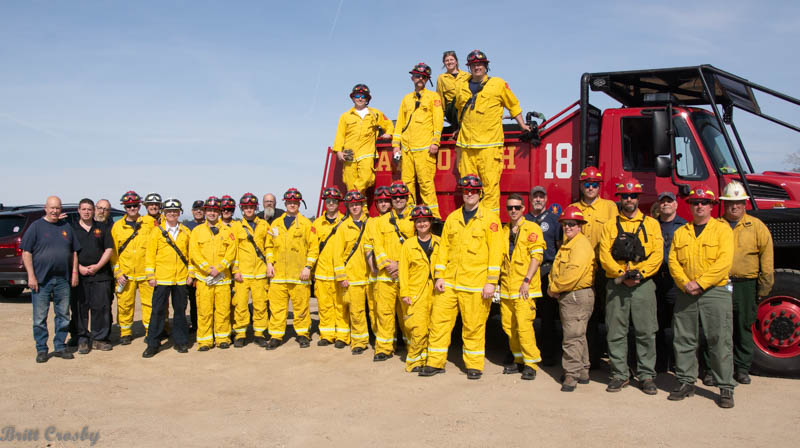 The whole crew. Job well done.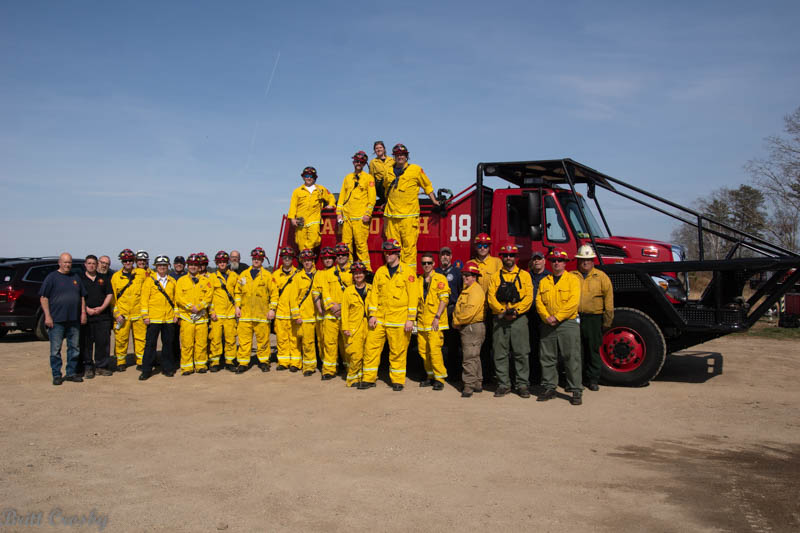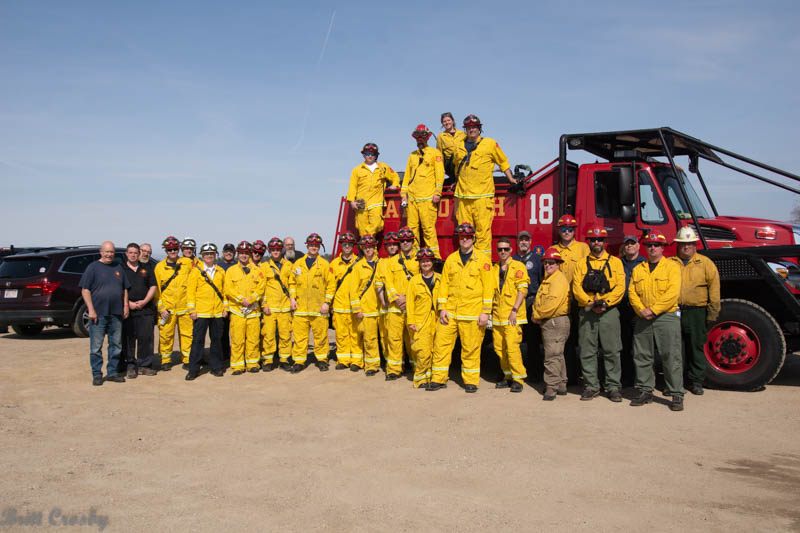 Brief review before everyone goes back to duty for the night tour.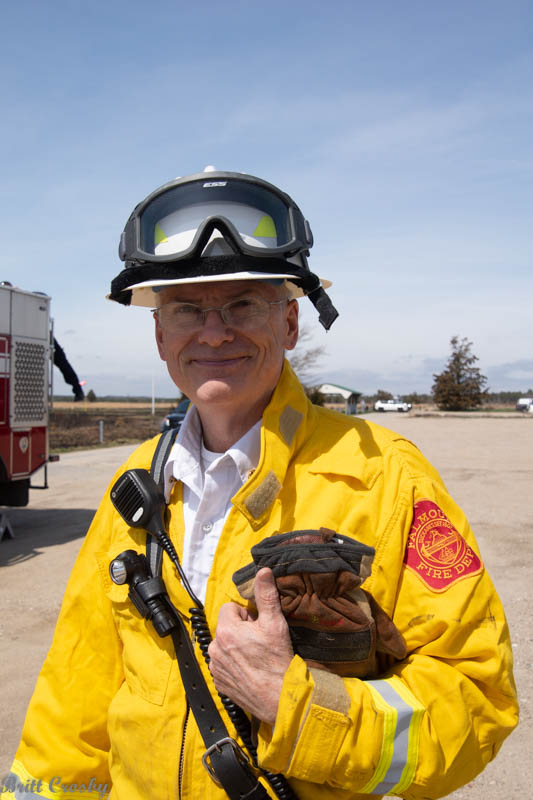 Falmouth Fire Chief Tim Smith
CapeCodFD.com
2022