CapeCodFD.com
EASTHAM FIRE DEPARTMENT
PROMOTIONS & DEPUTY LISA ALBINO
January 14, 2022
(Corrected a posting error 01-15-22)
LEADING THE WAY
Lisa Albino became the first female Chief Officer on Cape Cod
as she was sworn in as the Eastham Fire Department's new
Deputy Fire Chief on January 14, 2022.
She joined the Eastham Fire Department in 1987 and has served 35 Years
as a firefighter and paramedic. She has served as a Captain/Paramedic
and EMS Officer for many years. Additionally, she has been involved in many
other important roles within and outside the Eastham Fire Department.
She holds several degrees and is highly respected for her accomplishments.
Many family, friends, and coworkers came to celebrate and participate
in her promotion.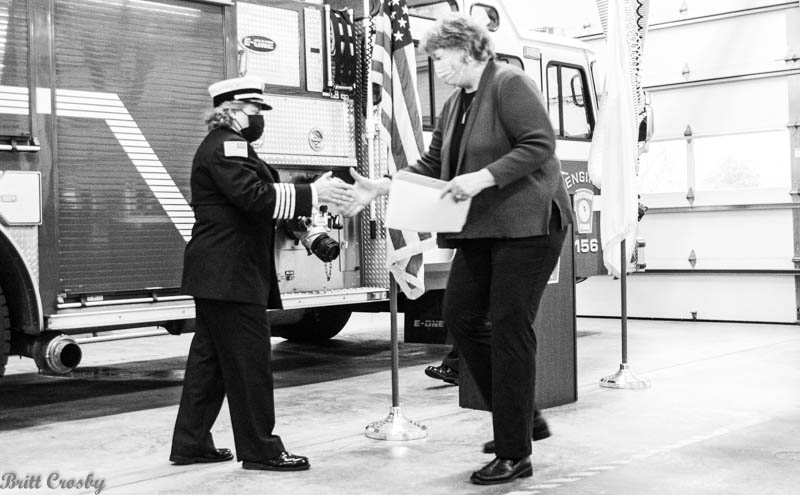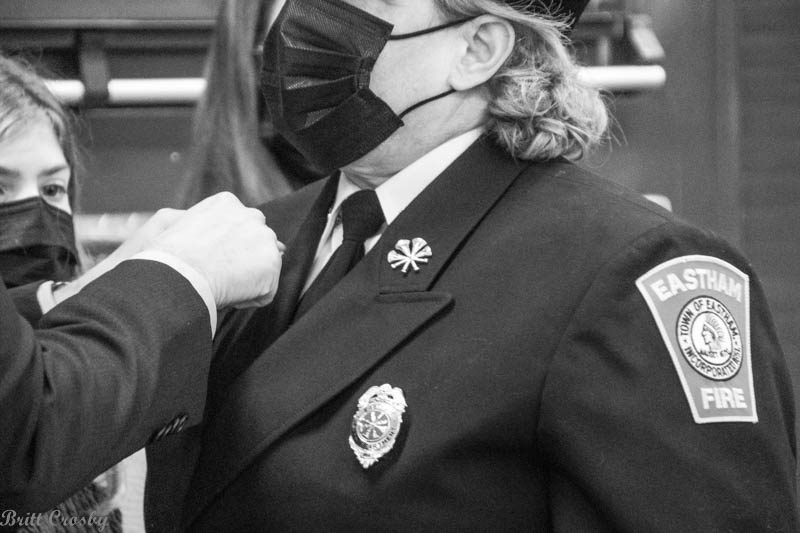 CEREMONY
The Eastham Fire Department held a special promotional and recognition ceremony
on January 14, 2022. There have been a number of promotions and new hirings over
the past 2 years that have gone without full recognition due to the pandemic restrictions.
The ceremony was led by Eastham Fire Chief Dan Keane.
Captain Ryan Van Buskirk, Lt Laytin Reis, Lt Rachael Topol, Lt Kurt Fisher were
all recognized for their recent promotions. Additionally, new members FF Marjorie DeBrosky,
FF Matthew Antoine, Mike Looney, and Quinn Campbell were recognized.
The promotion of Deputy Albino created a Shift Commander opening.
That opening will be filled by a new Captain in the near future
(Correction to previous posting made 01-15-22)

Congratulations to All!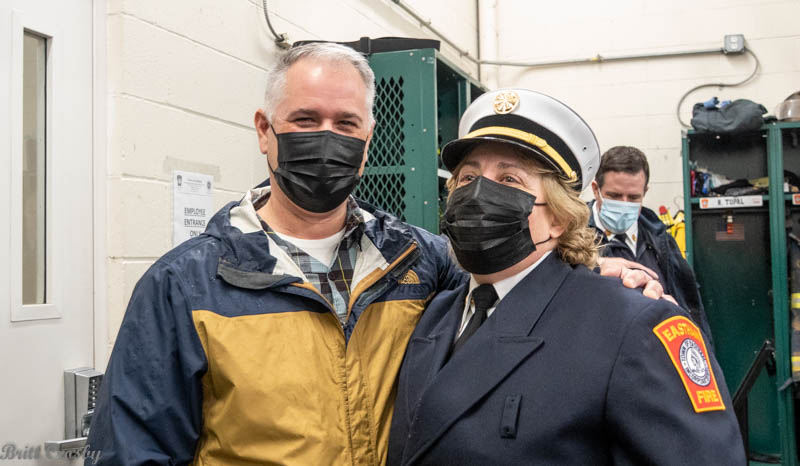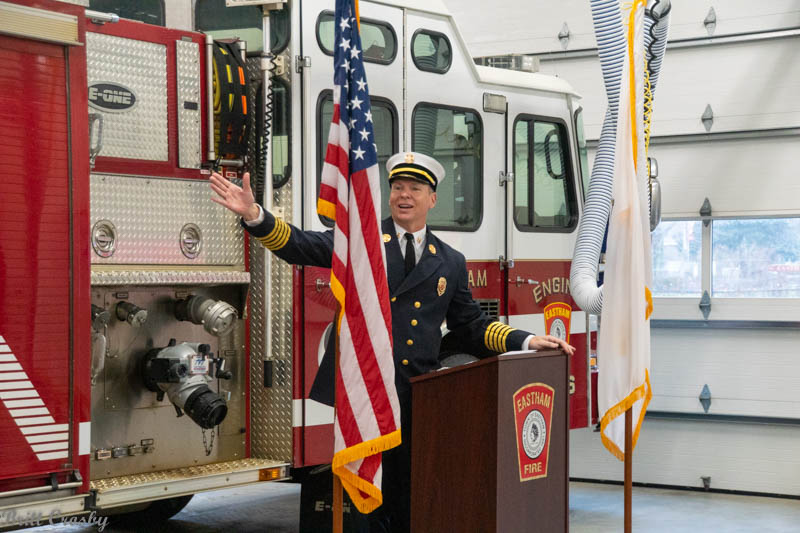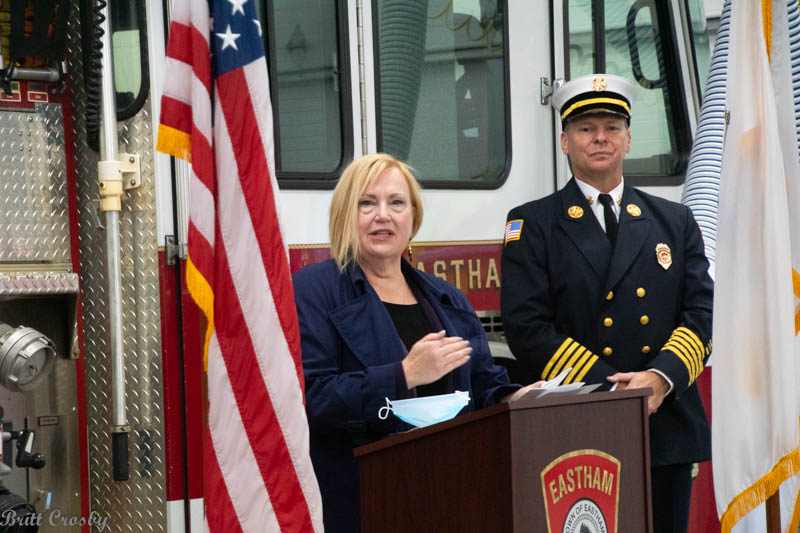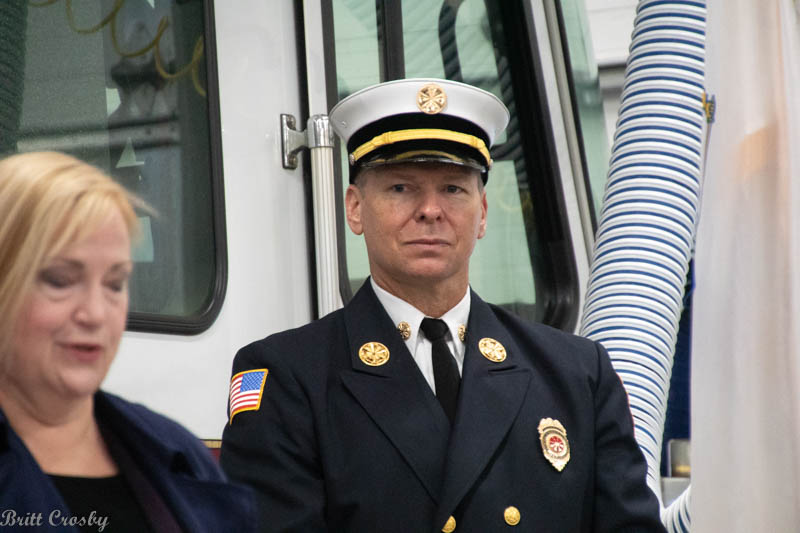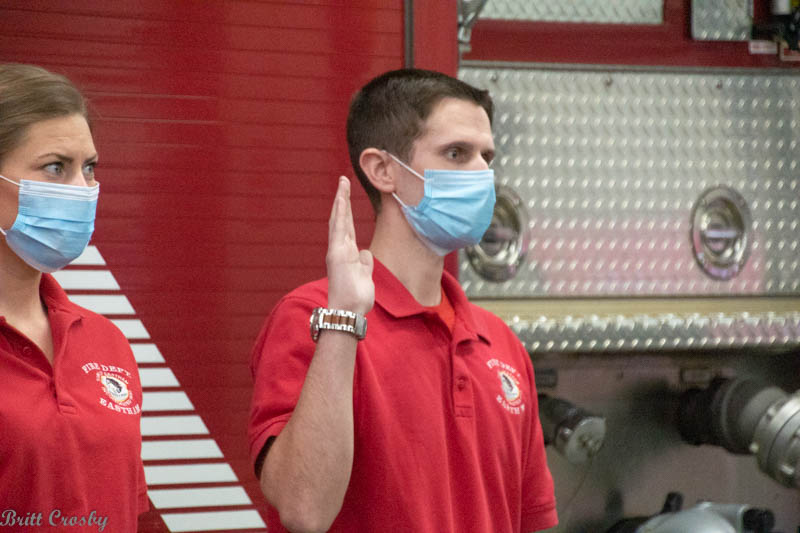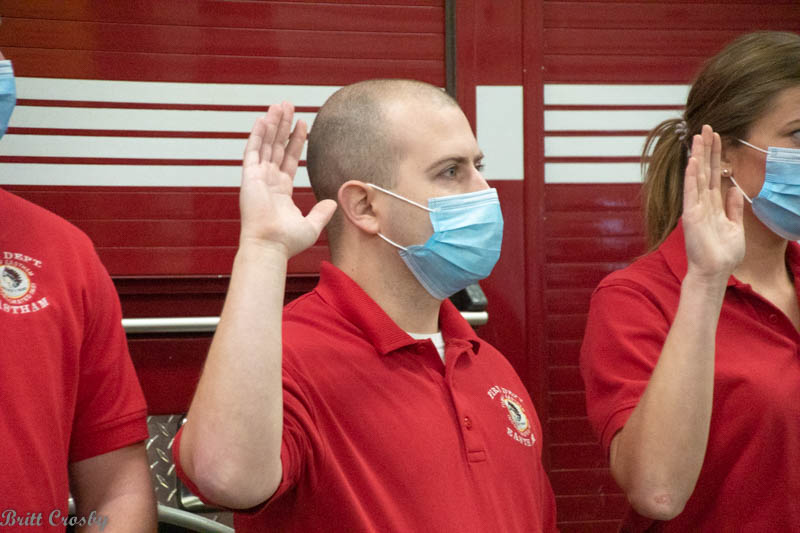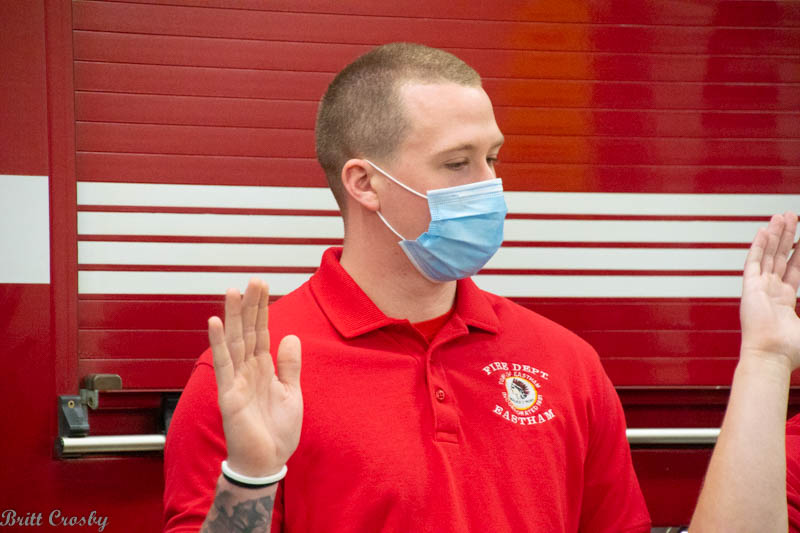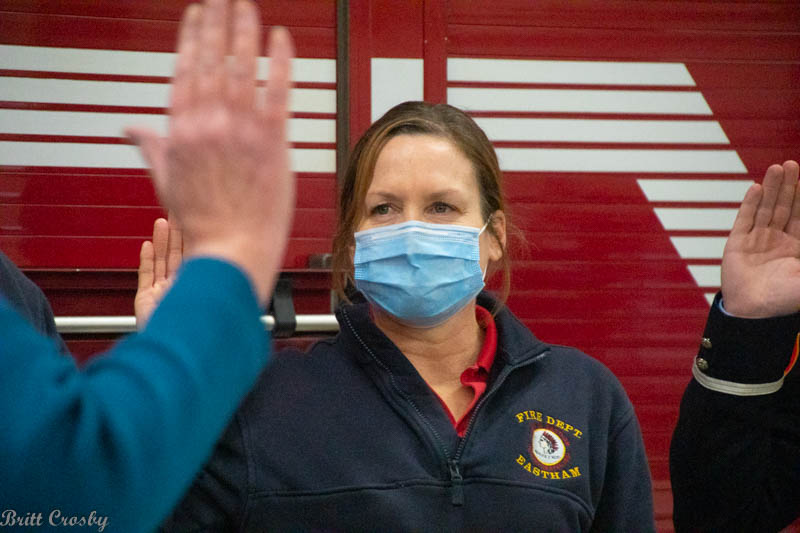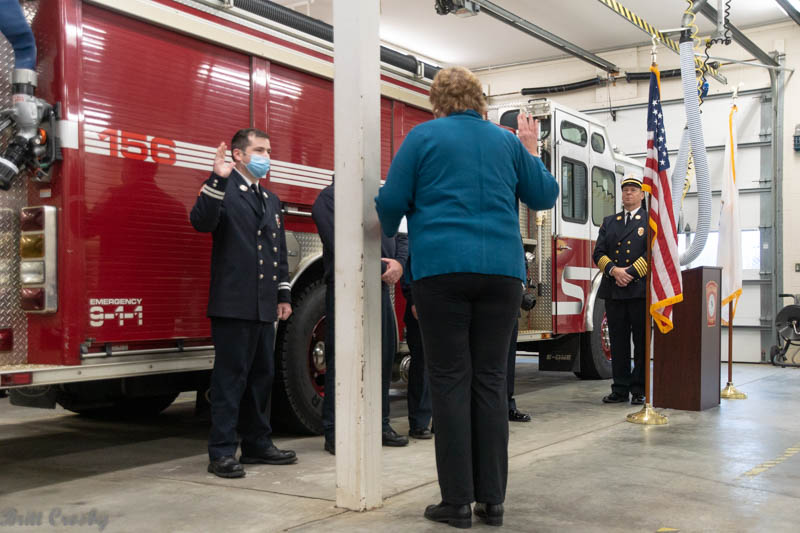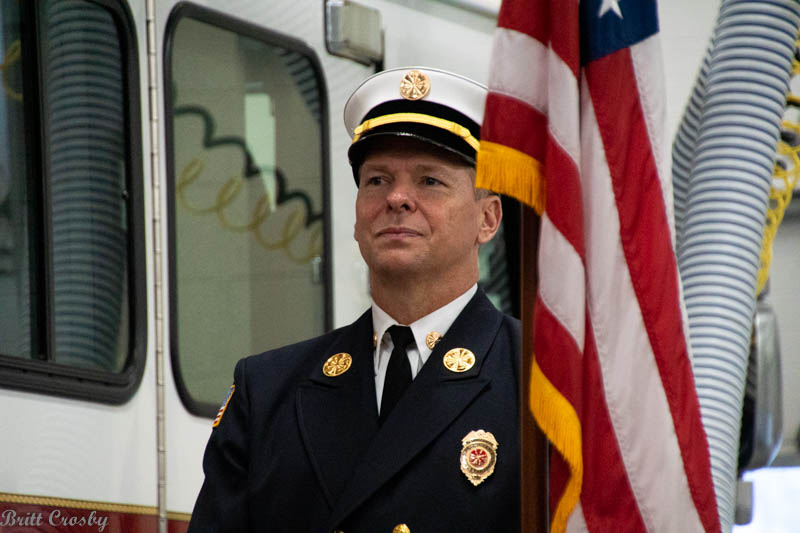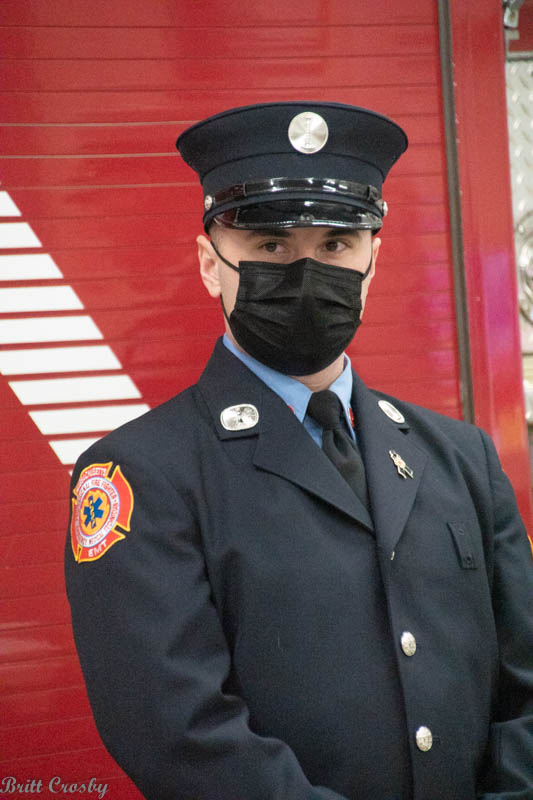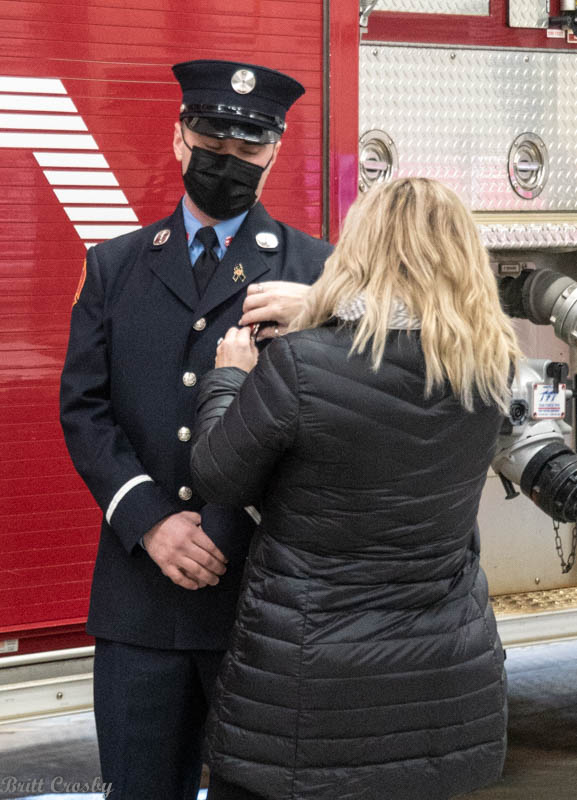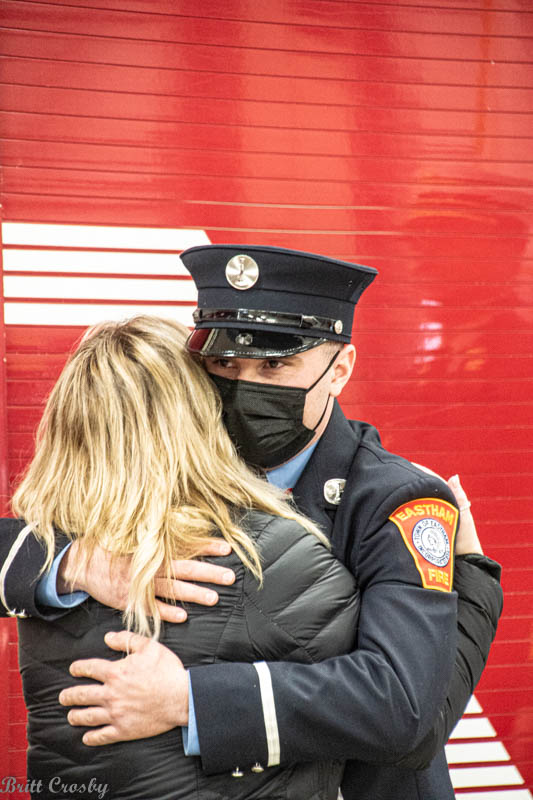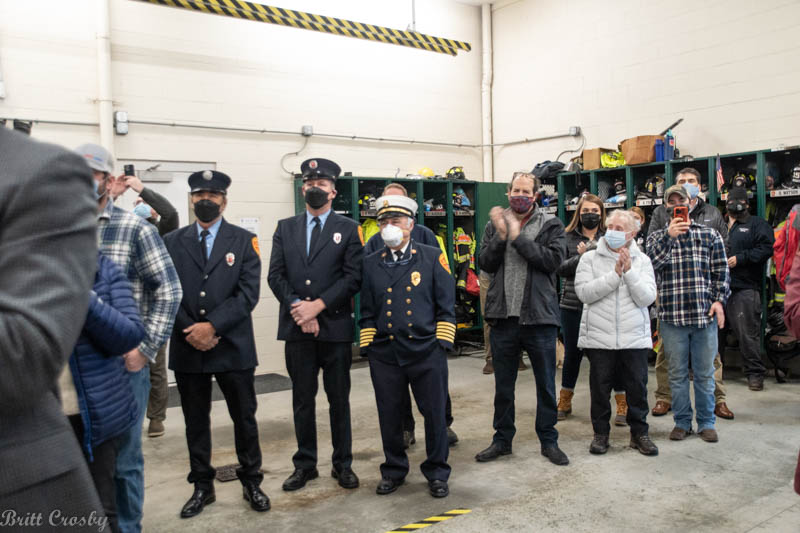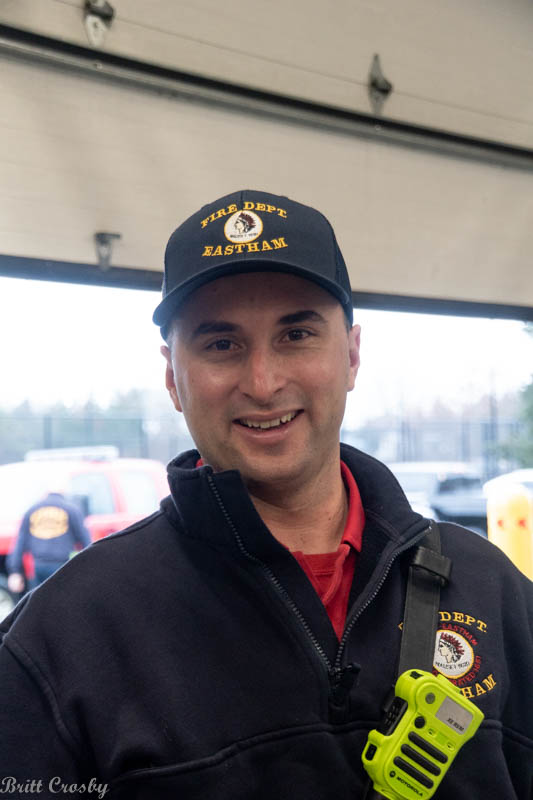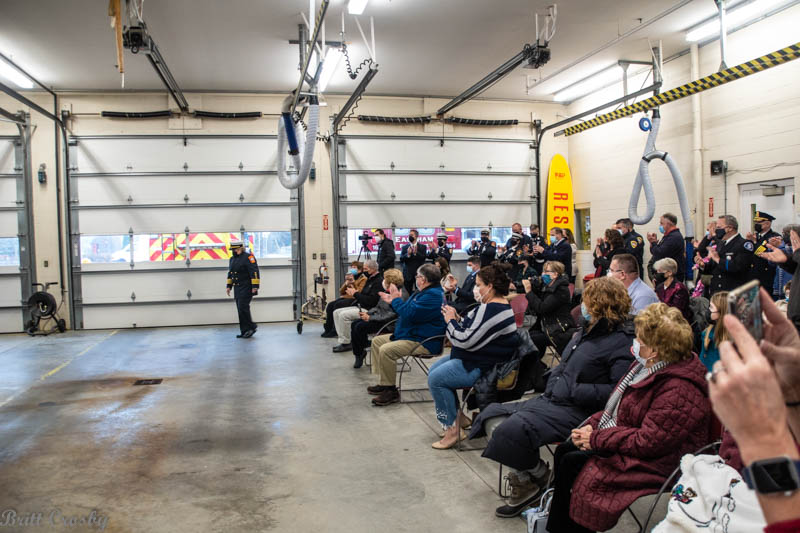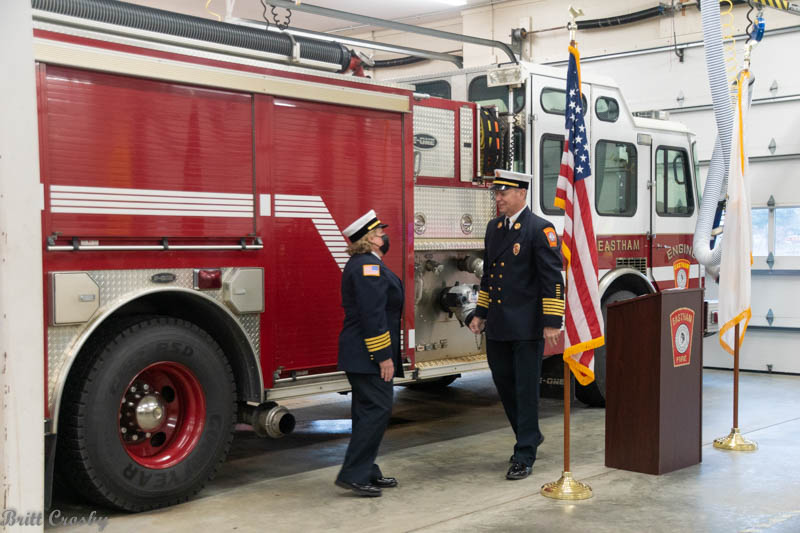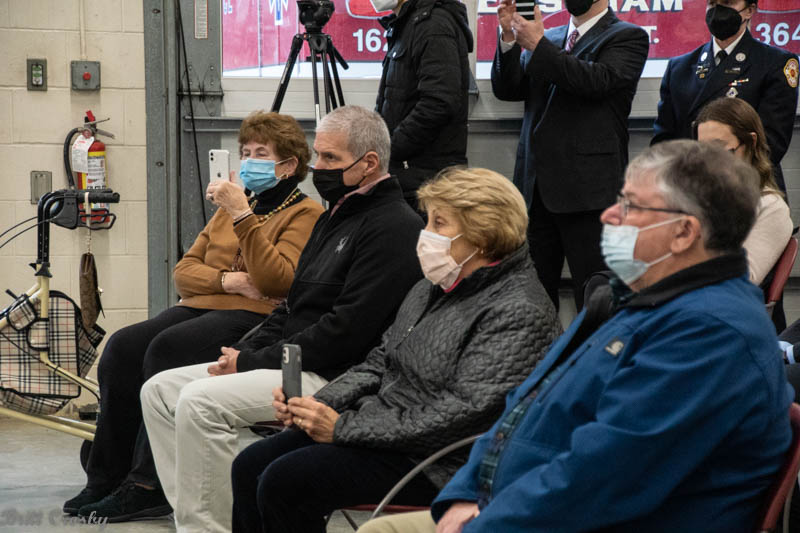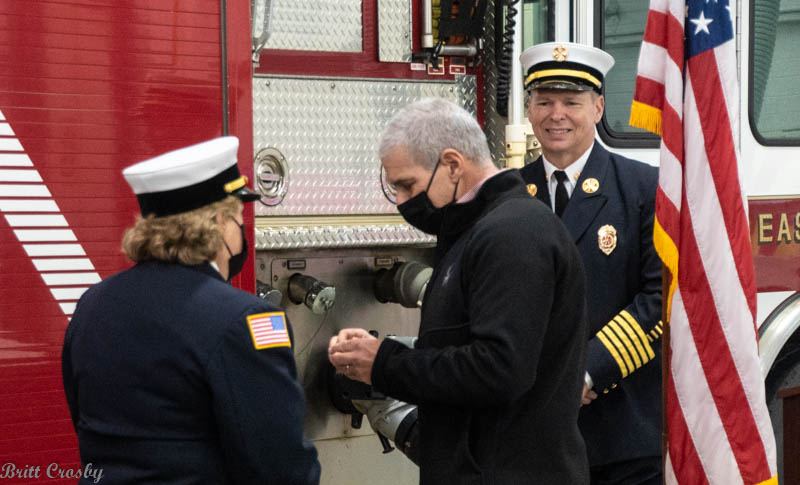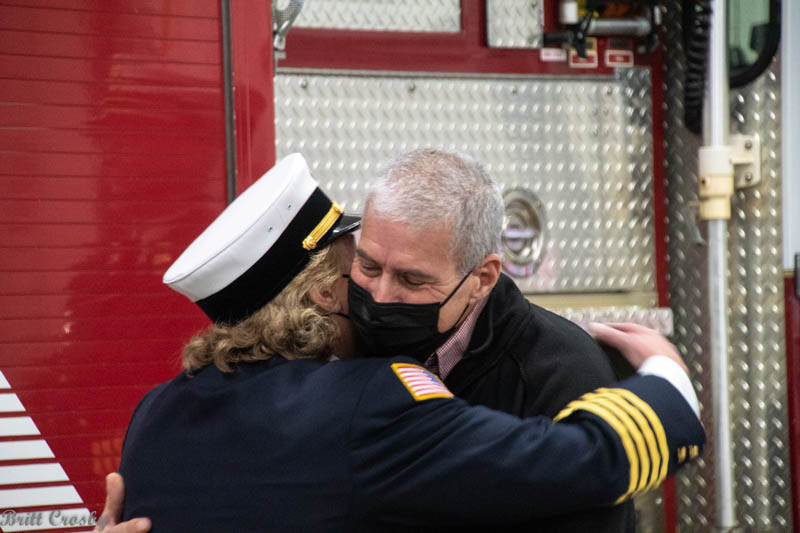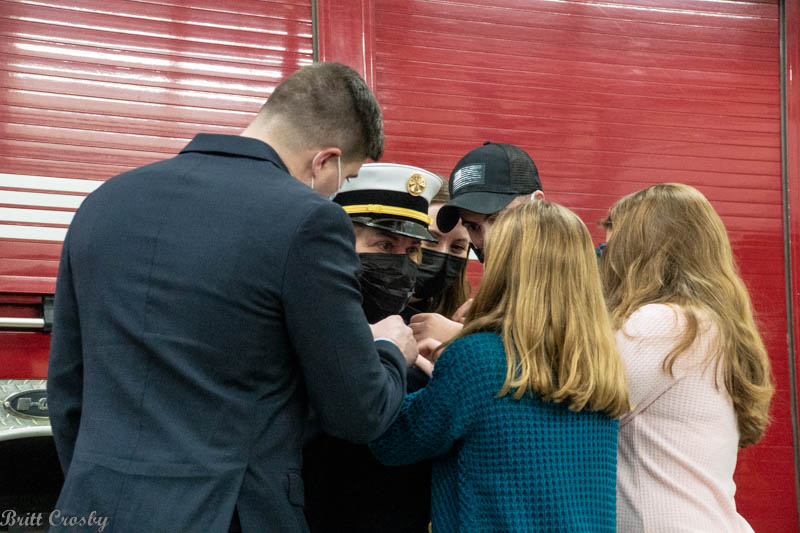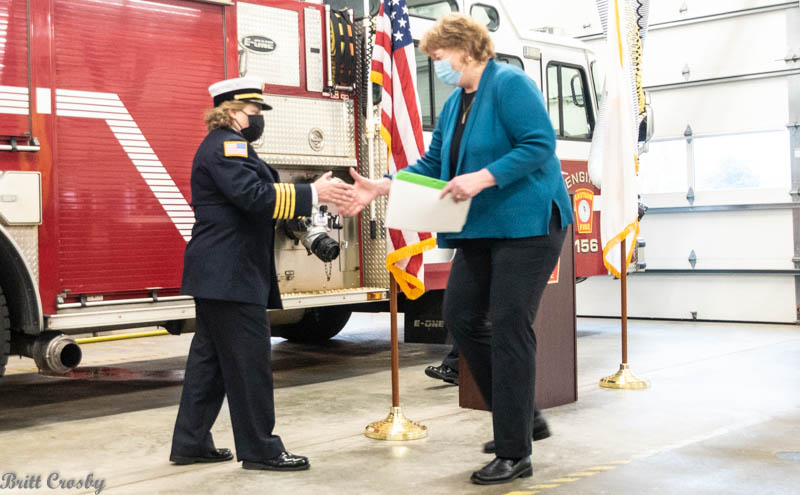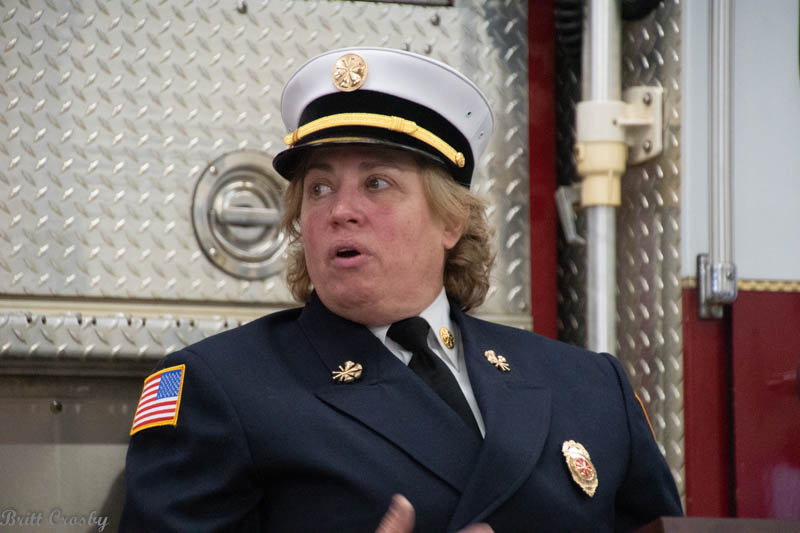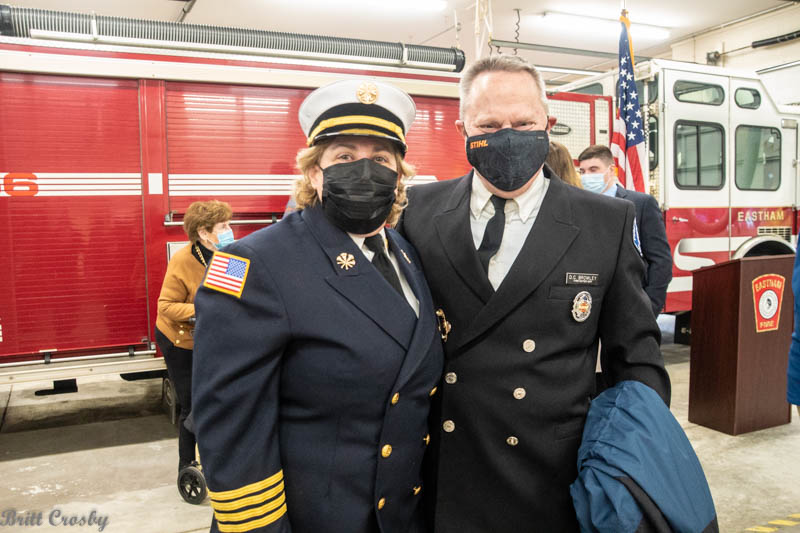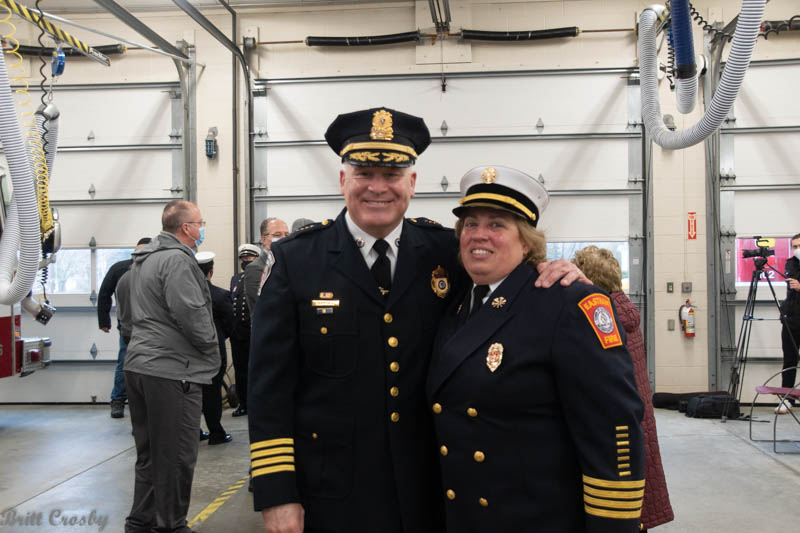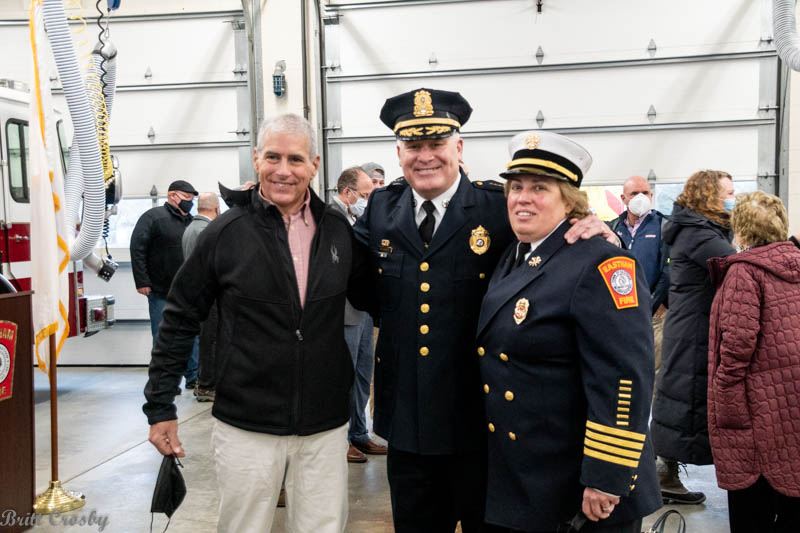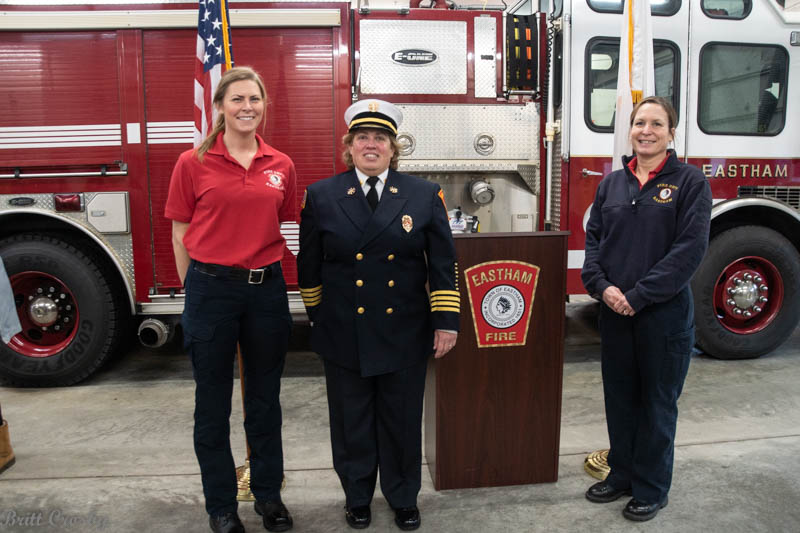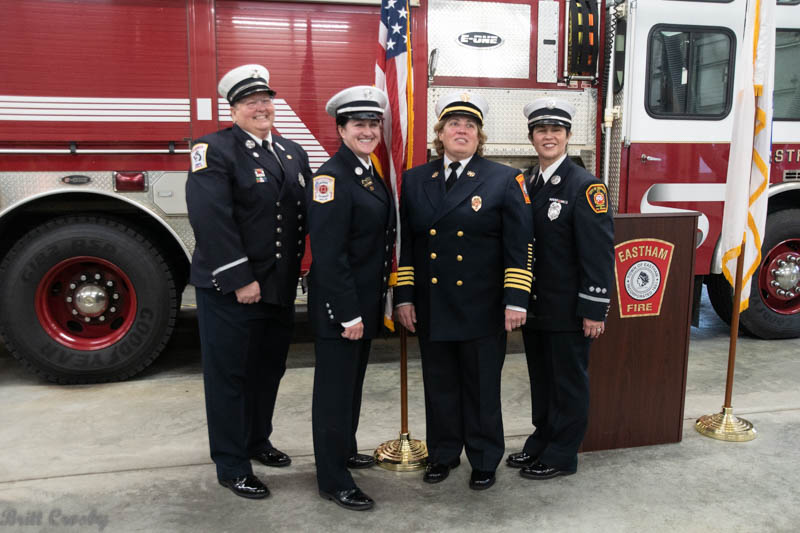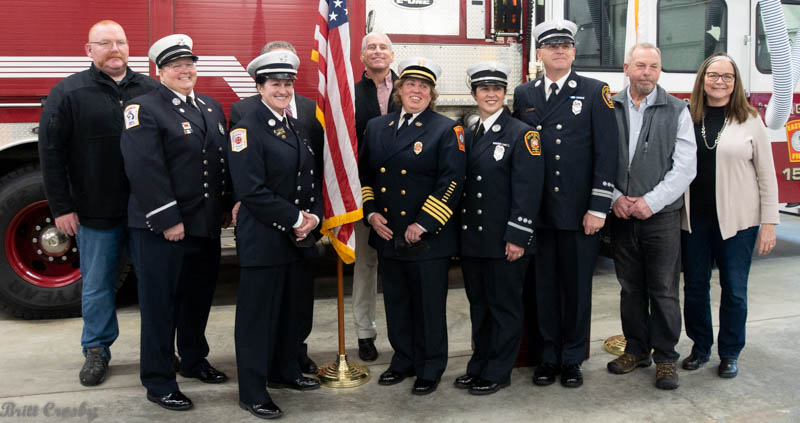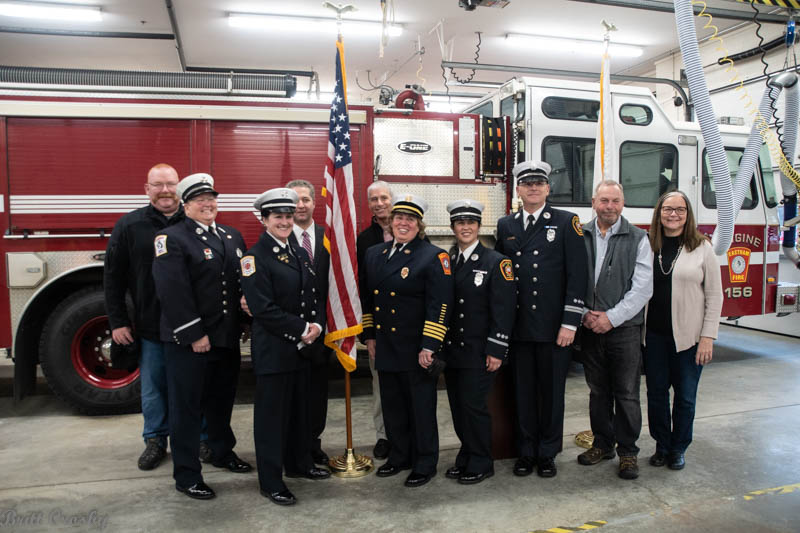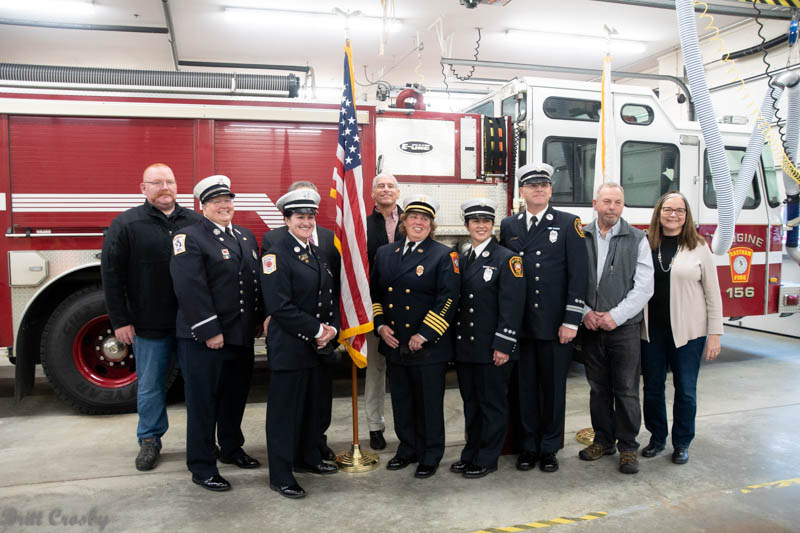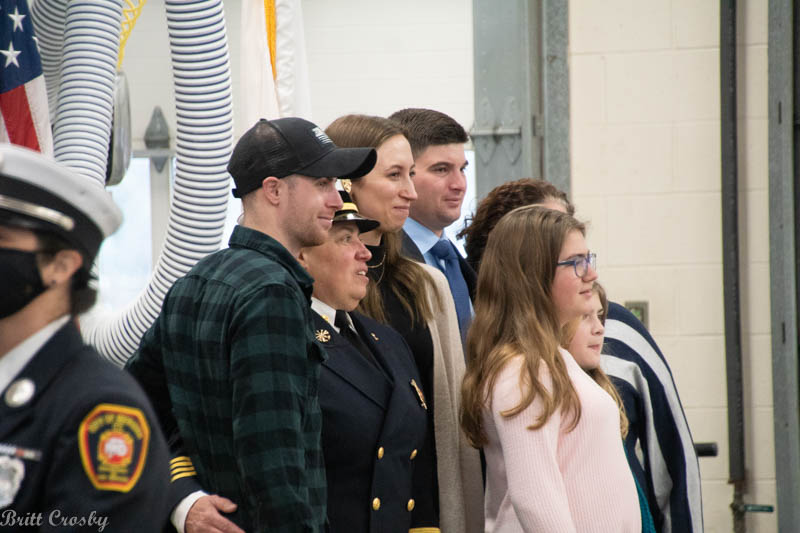 CapeCodFD.com
2022