CapeCodFD.com
EASTHAM FIRE DEPARTMENT
CAPTAIN WILLIAM SPRAGUE
RETIREMENT
December 30, 2019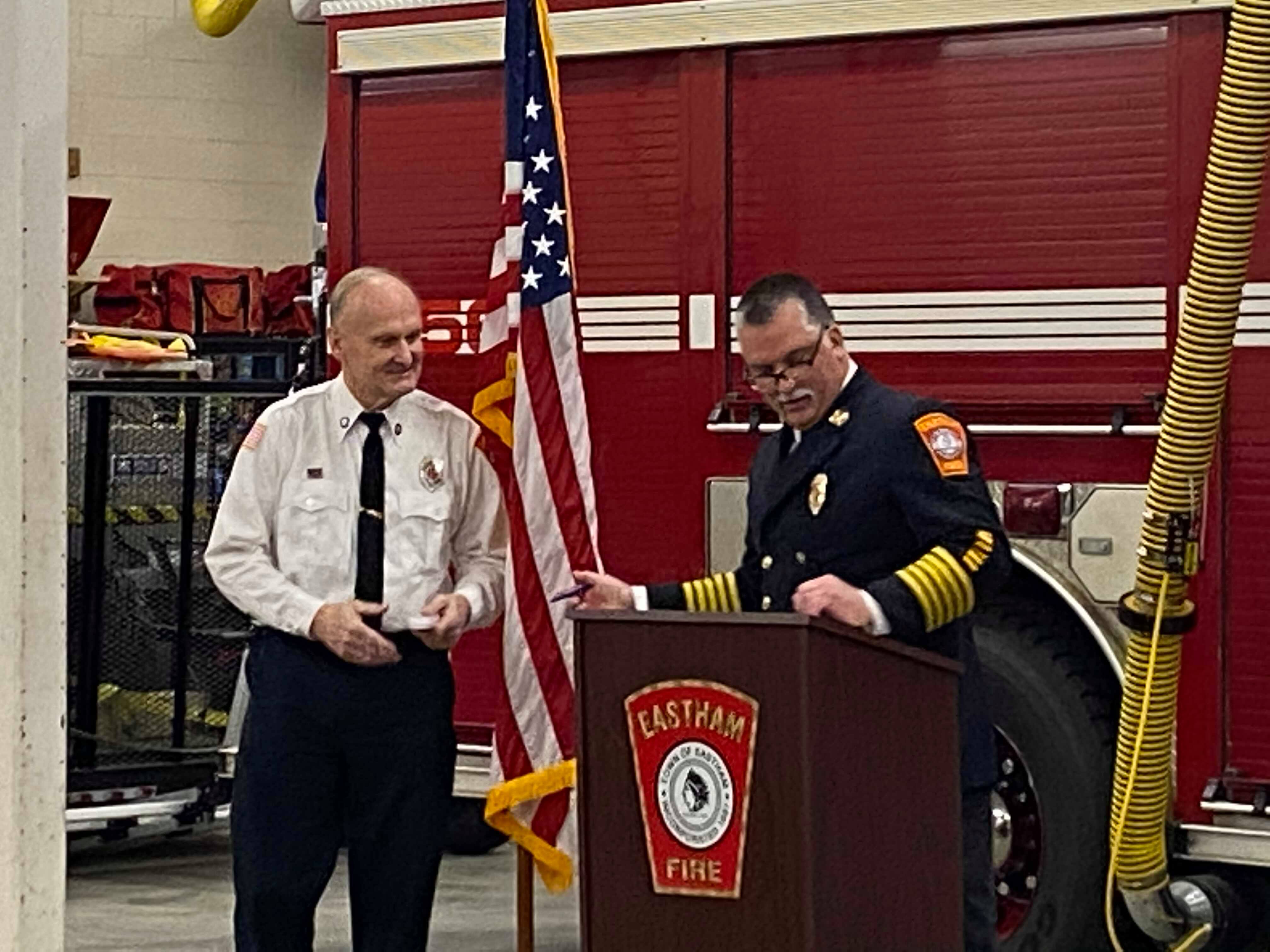 EASTHAM CAPTAIN RETIRES
Eastham Fire Chief Kent Farrenkopf congratulates Captain William "Bill" Sprague
upon his retirement after 40 years as a member of the Eastham Fire Department.
He started as a call firefighter in 1979, became a paramedic in 1982 and was hired
as a fulltime firefighter/paramedic in 1989. In 2001 he was promoted to Captain.
The ceremony also included the pinning of Sprague's son Michael as Eastham's
newest firefighter, essentially taking the place of his retiring father.
Congratulations to both!
(Guest photos from Capt. Lisa Stubbs Albino)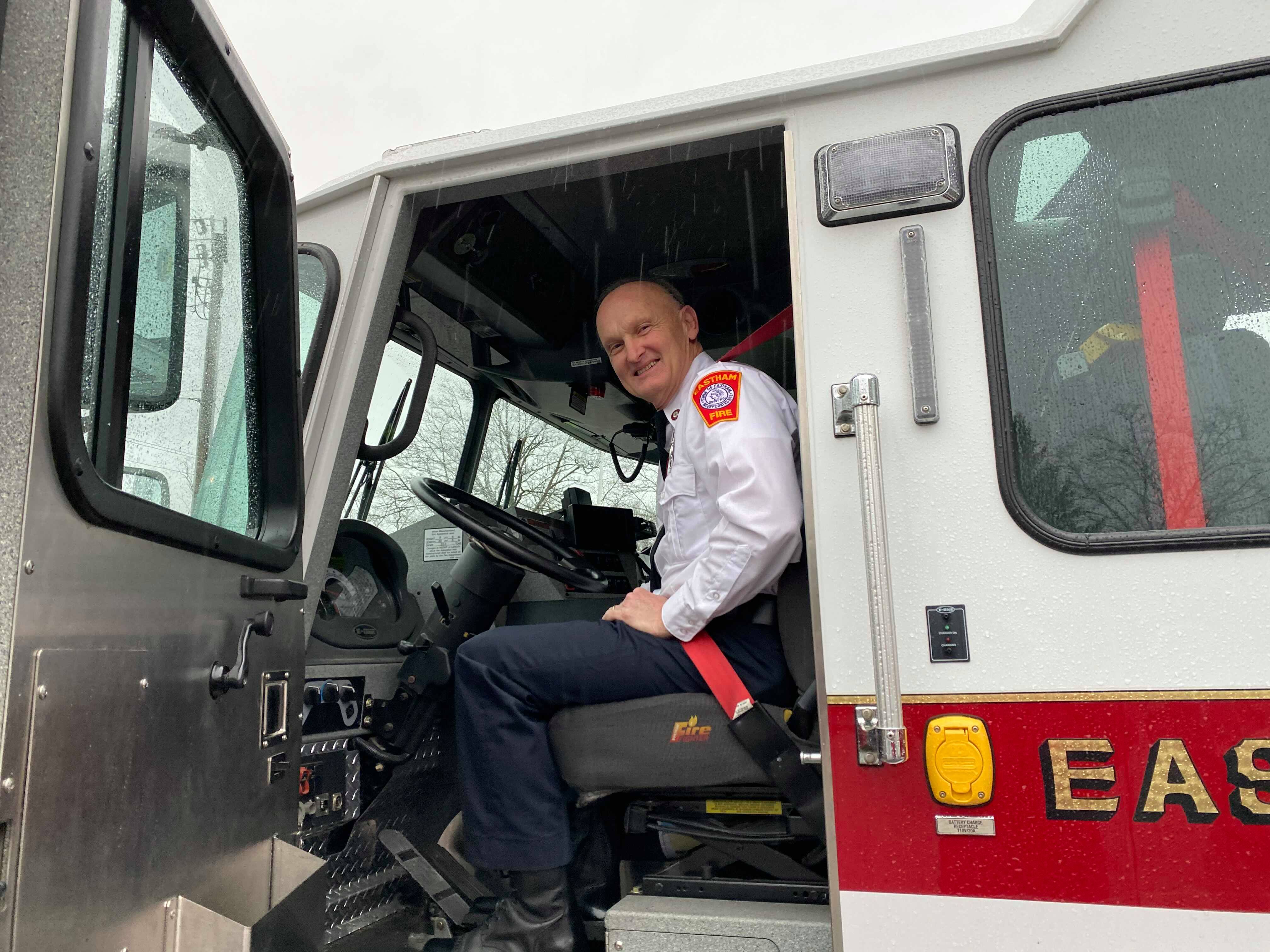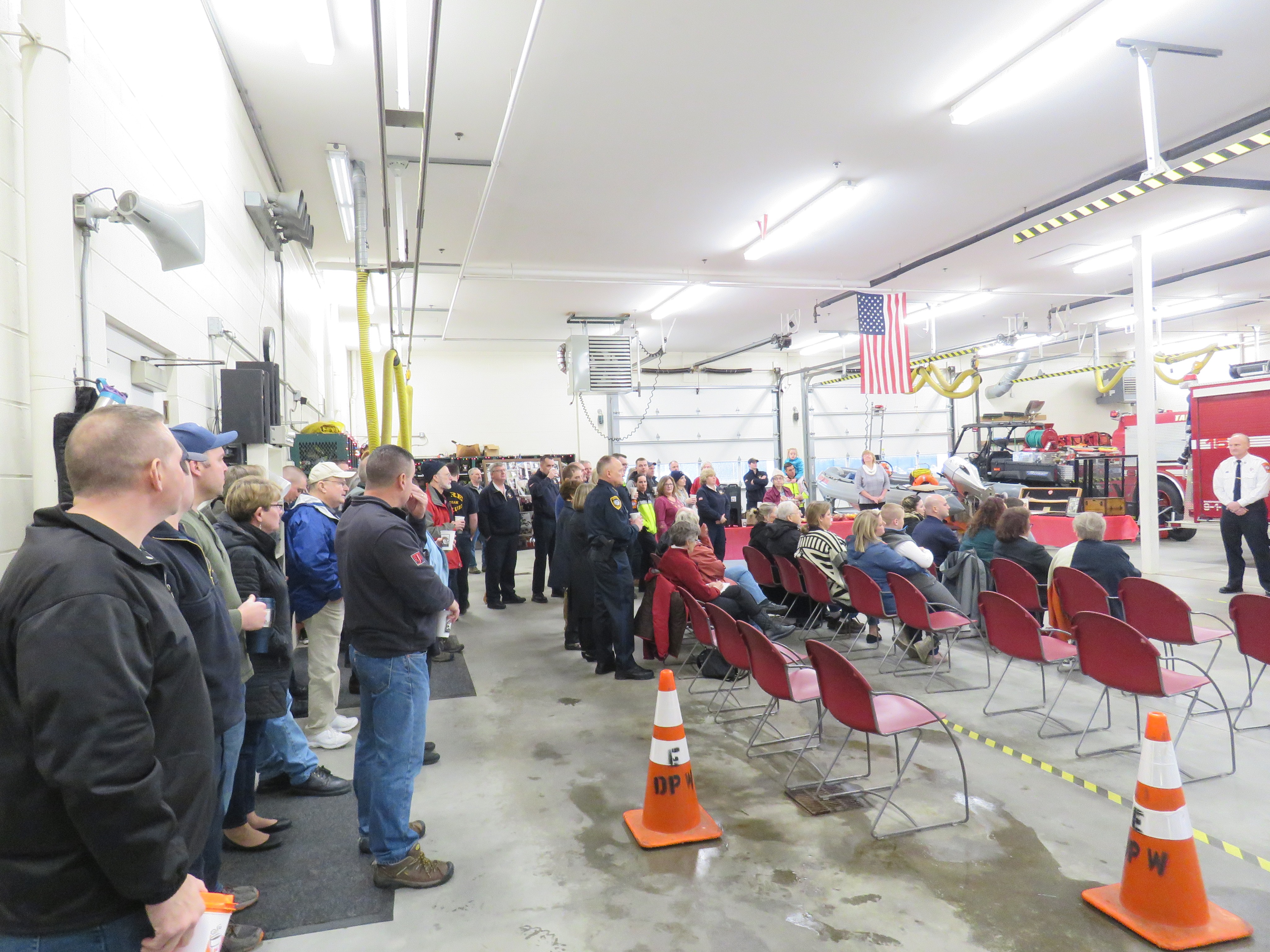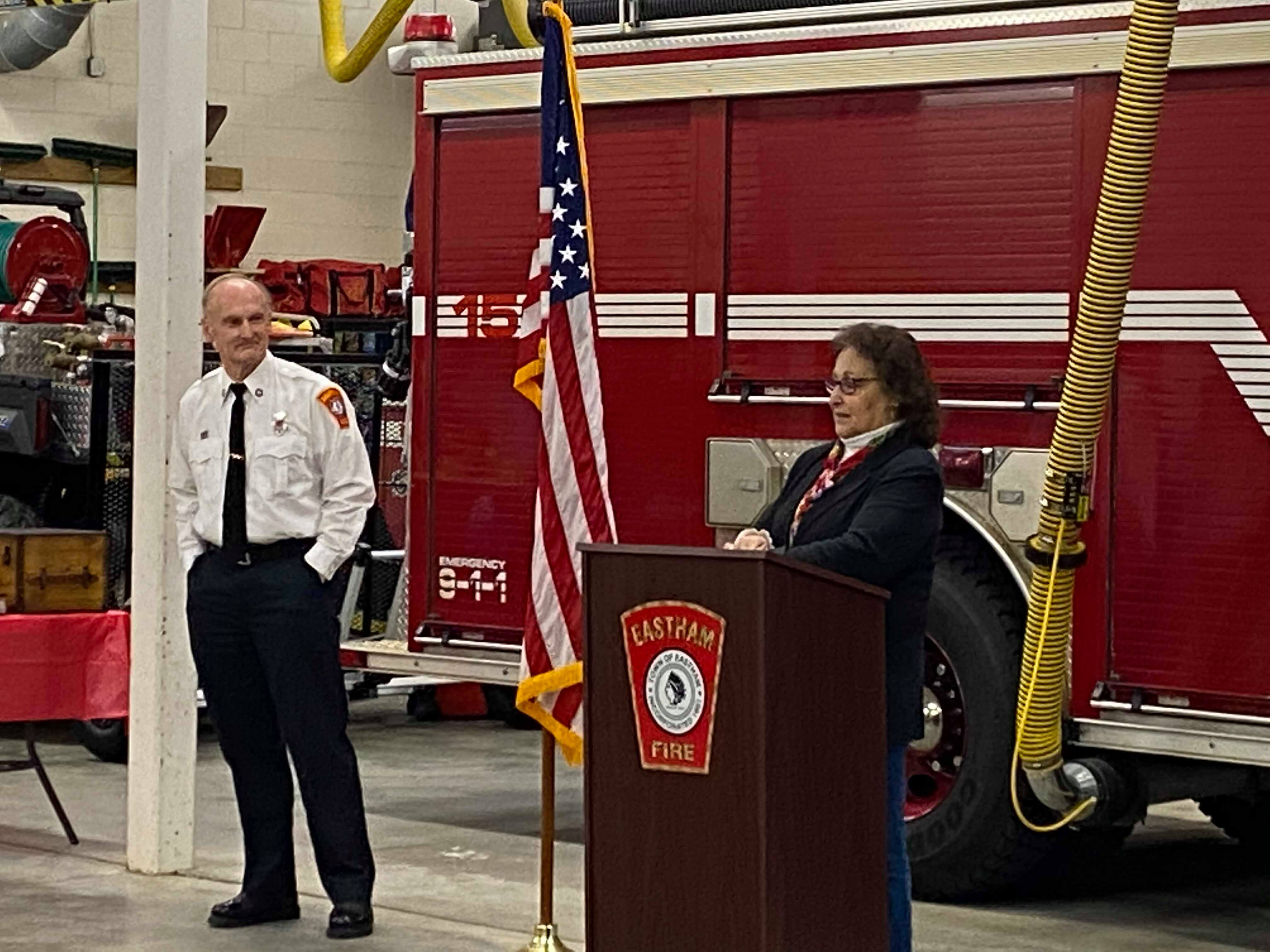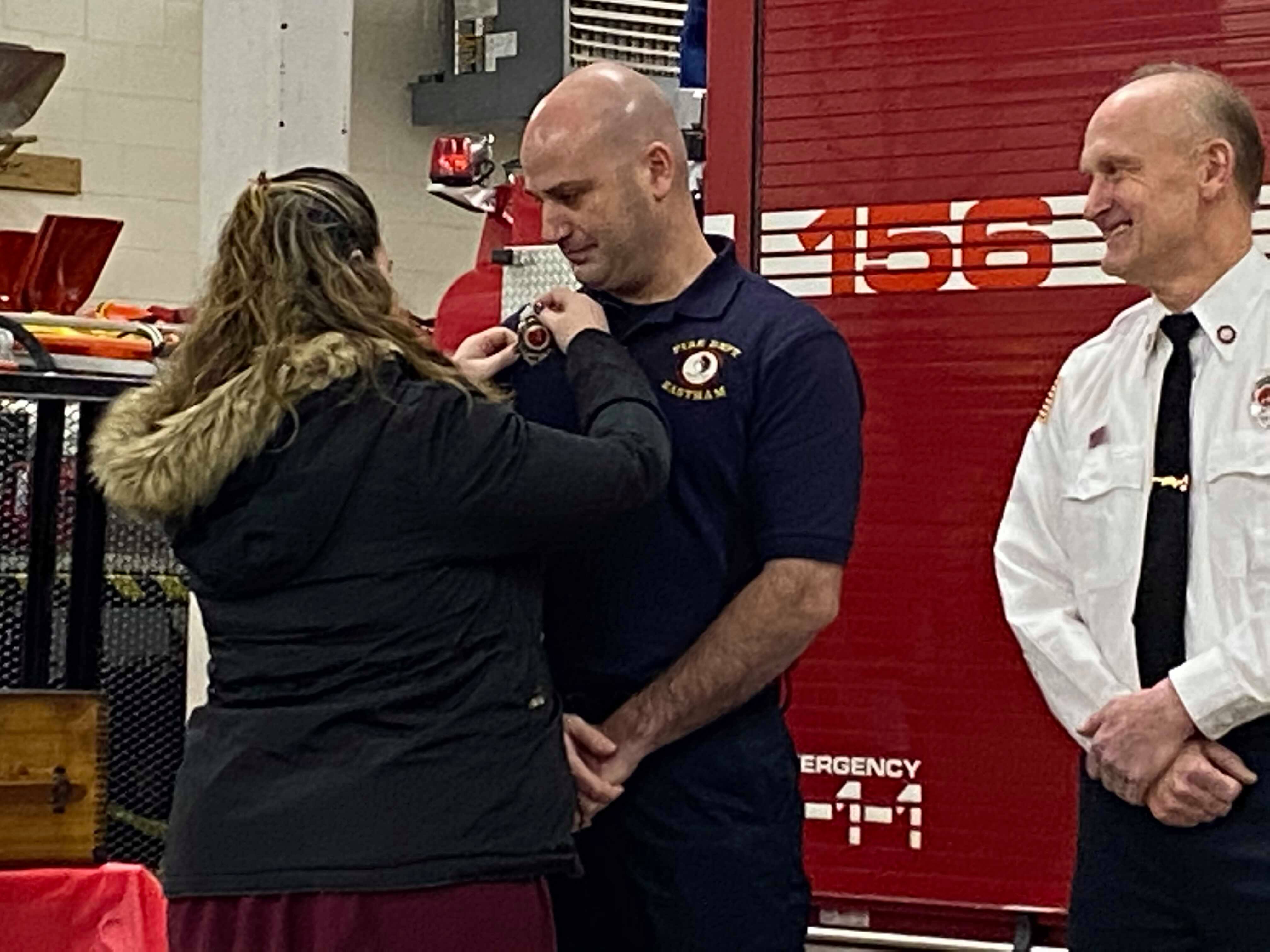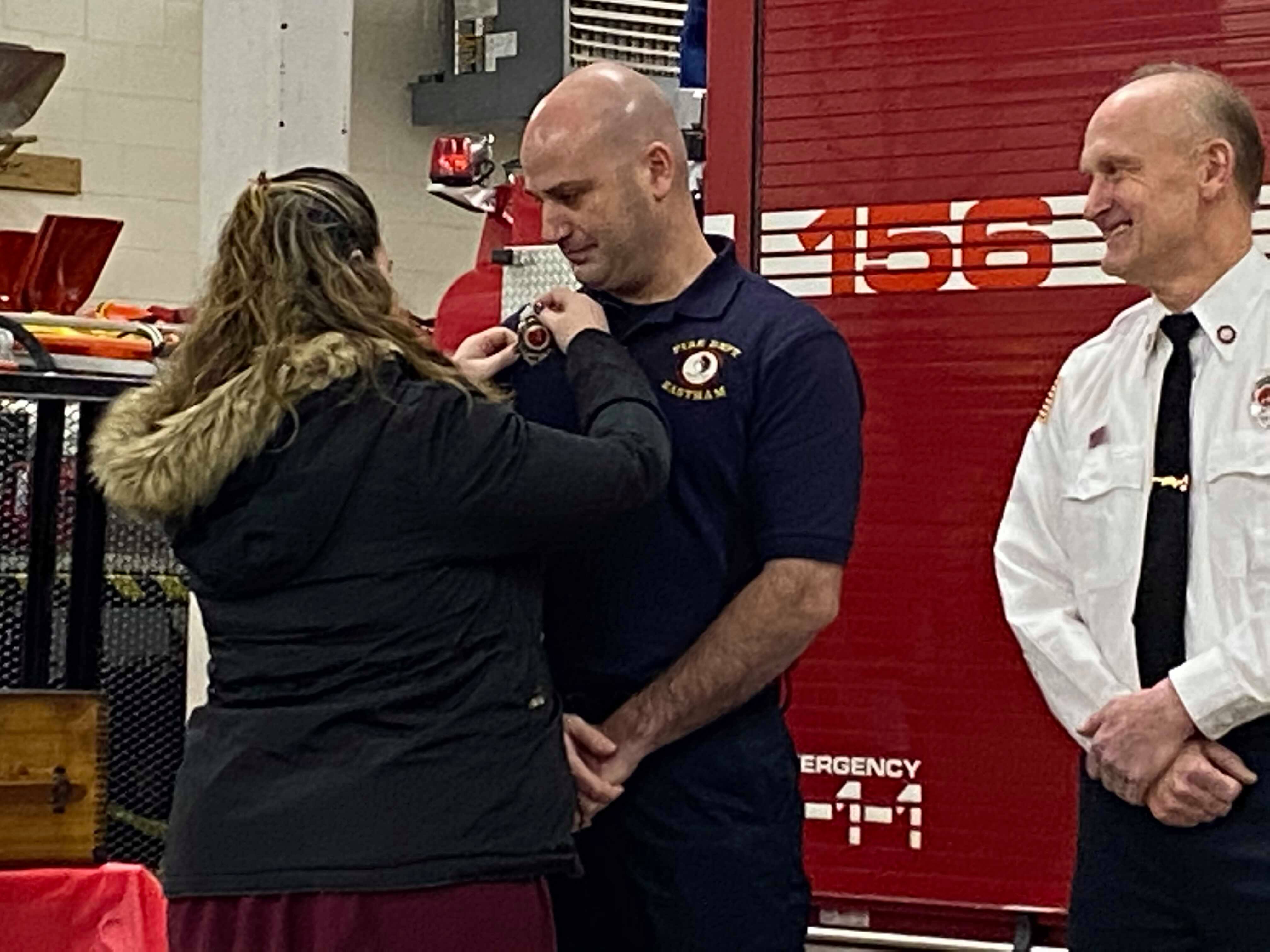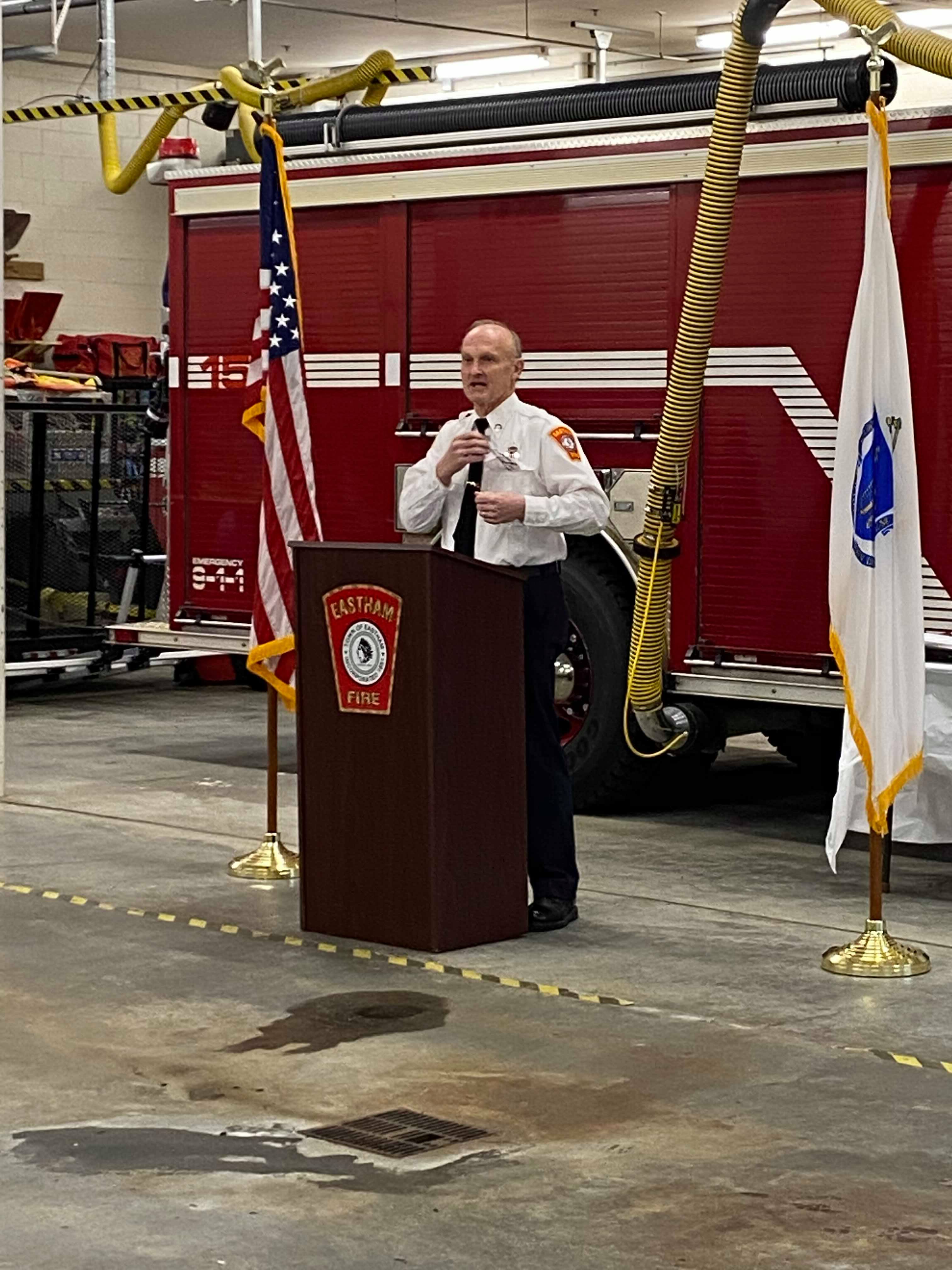 CapeCodFD.com
2020