CapeCodFD.com
DENNIS FIRE DEPARTMENT
PROMOTIONS CEREMONY
October 18, 2021
DENNIS FIRE DEPARTMENT
The Dennis Fire Department held a Promotions Ceremony on Monday October 18, 2021
at the Dennis Fire Headquarters. Fire Chief Robert "Buster" Brown led the ceremony.
The ceremony included swearing in and badge pinning of the 3 newest Dennis firefighters;
Michael Kent, Leathan Doig, and Diego Torres; the new EMS Coordinator Brian Dunton;
the 2 newest Senior Privates, Bert Mosher (G3) and Charles LaCross (G2);
2 newest Lieutenants, Christopher Boutin (G4) and Wayne Mayo (G3);
2 newest Captains, Steve Hierholcer (G1) and Geoff Mulholland (G3);
the new Deputy Fire Chief of Fire Prevention Anthony "Tony" Kent,
and the new Assistant Fire Chief of Operations Christopher Guerreiro.
Each of these promotions from within the ranks were triggered by the recent retirements
of long time Fire Chief Mark Dellner in March 2021and Assistant Fire Chief John Donlan
in August 2021.

Congratulations and best wishes to all in their new positions.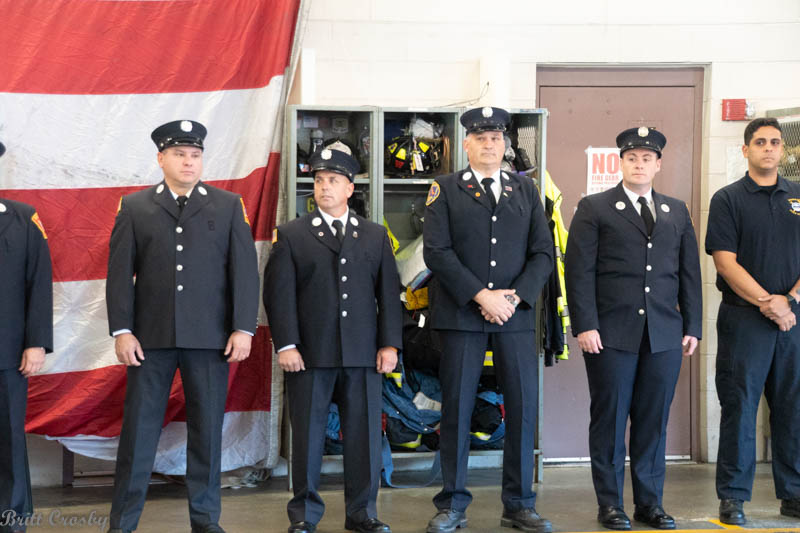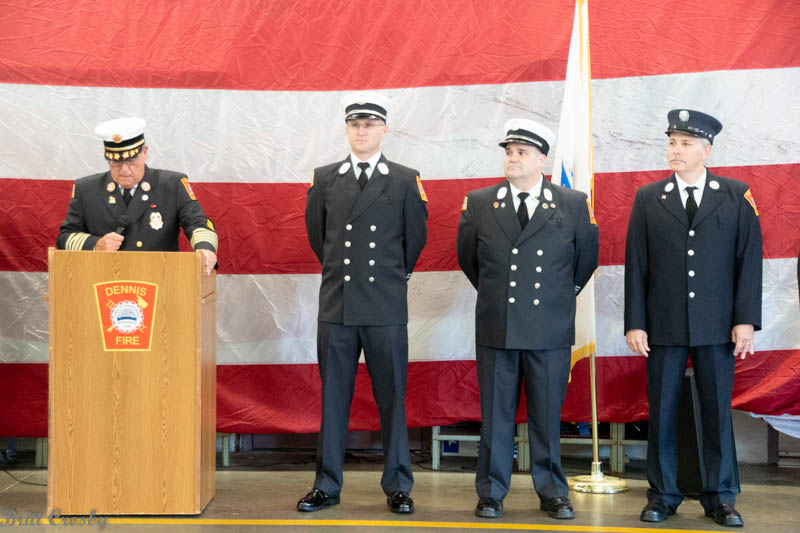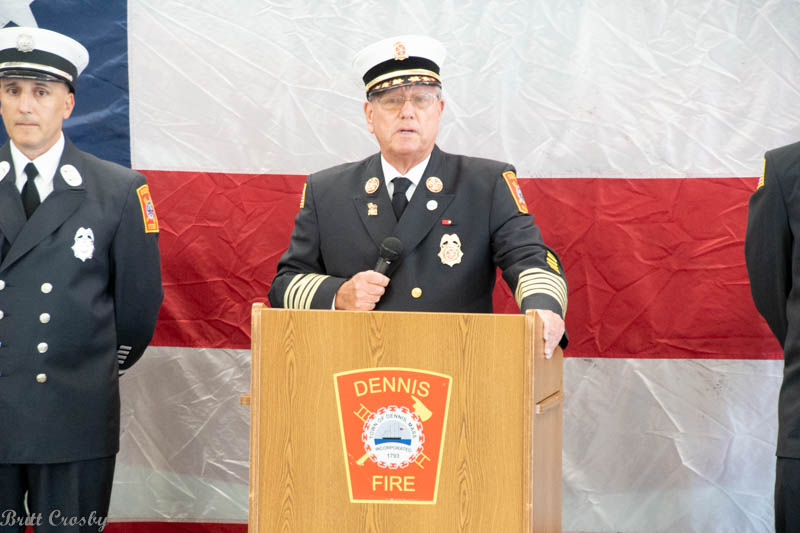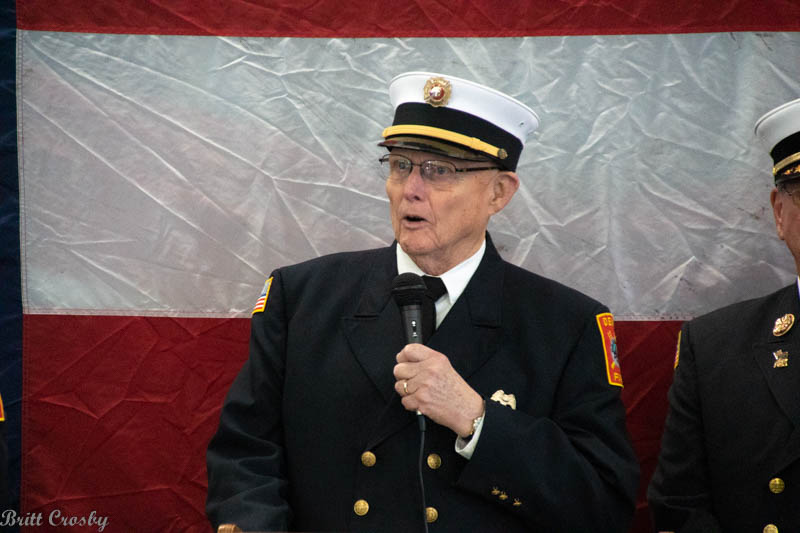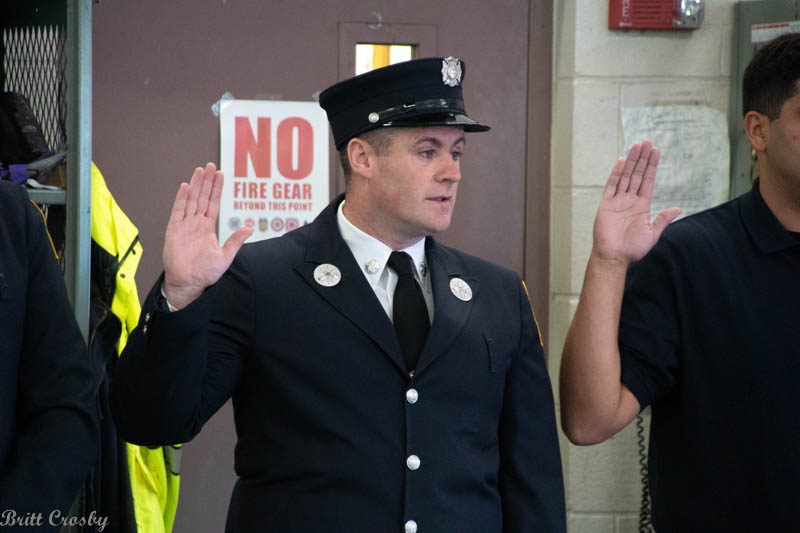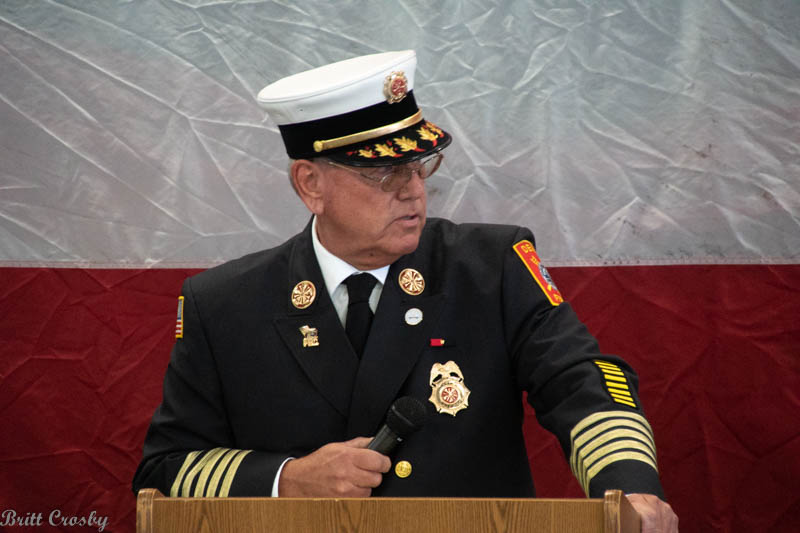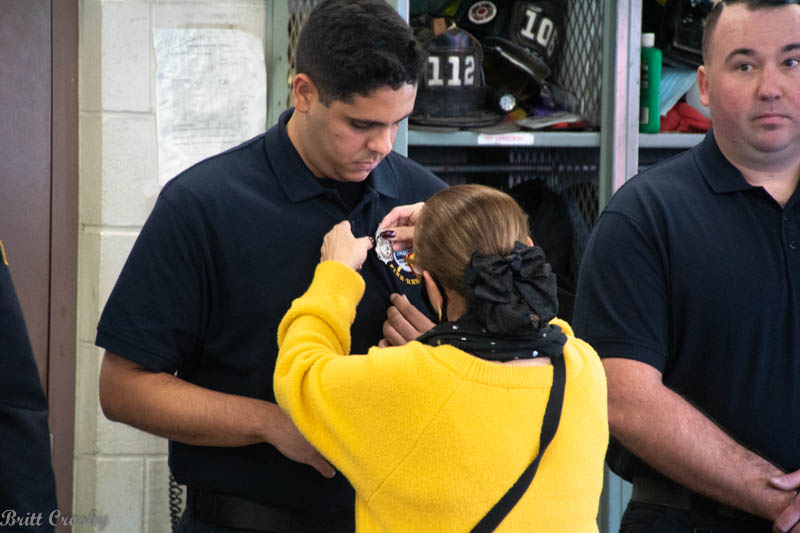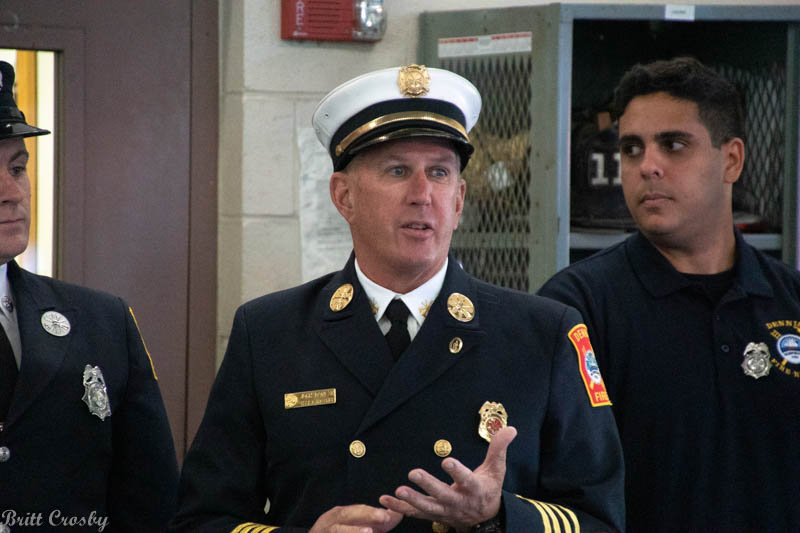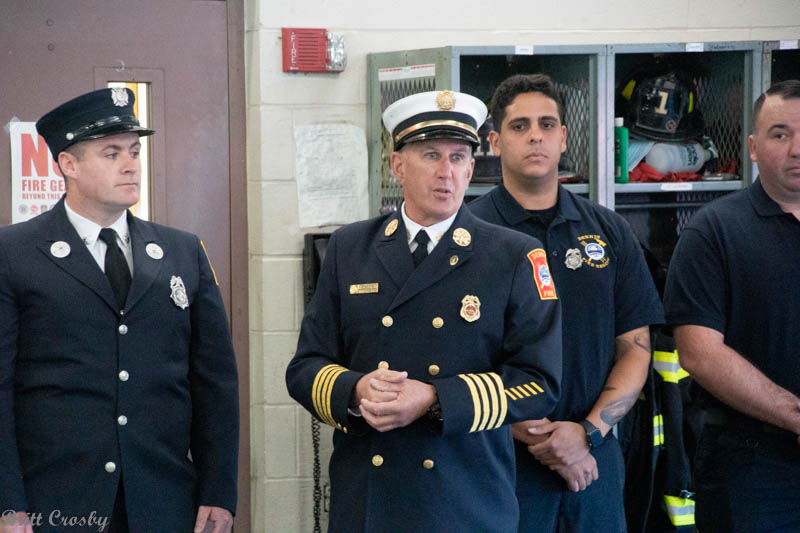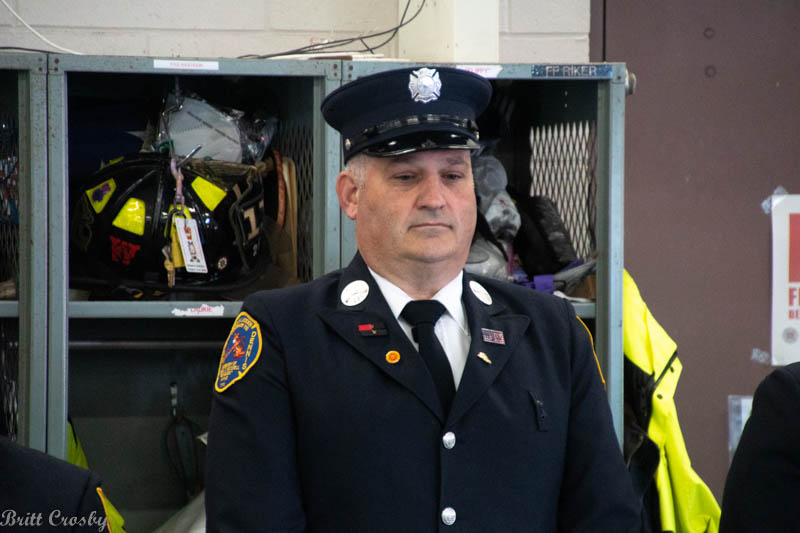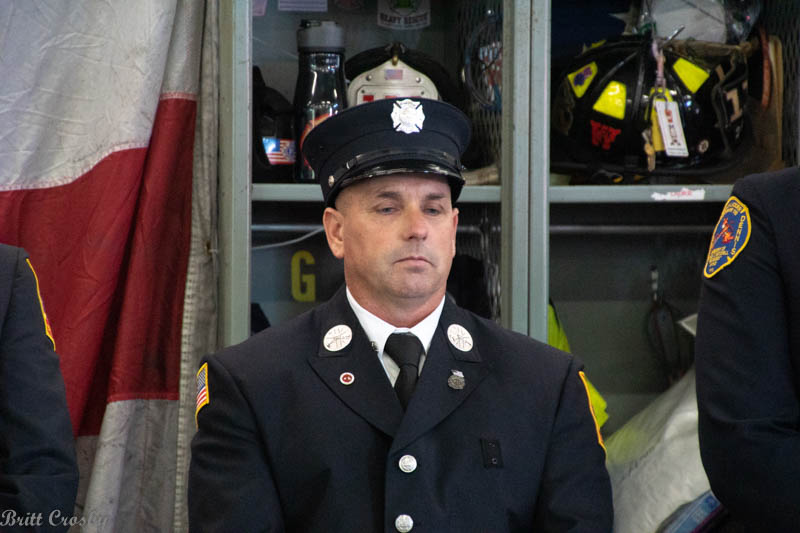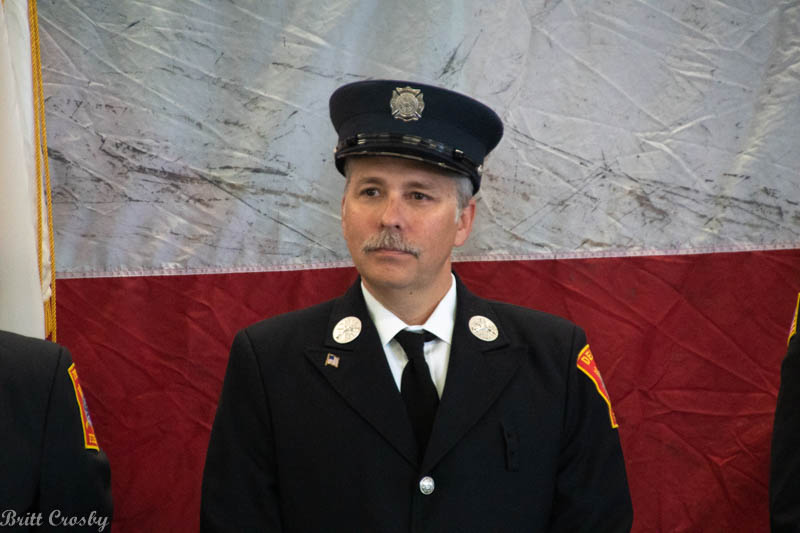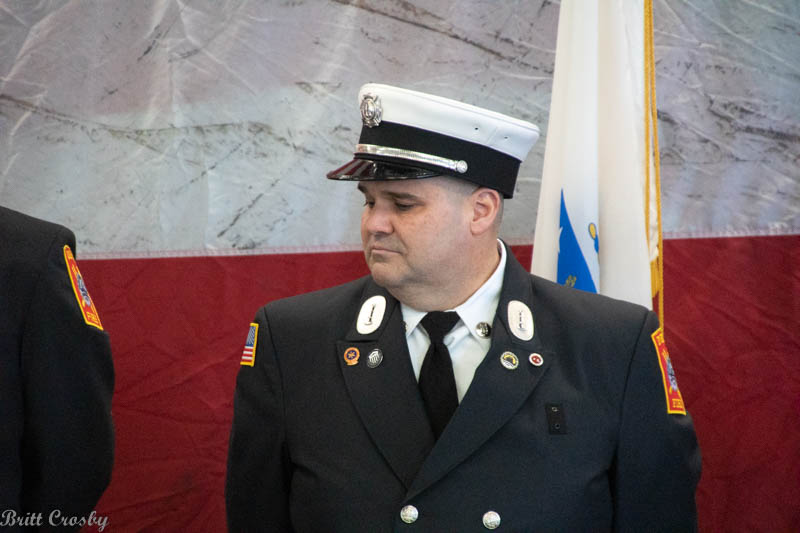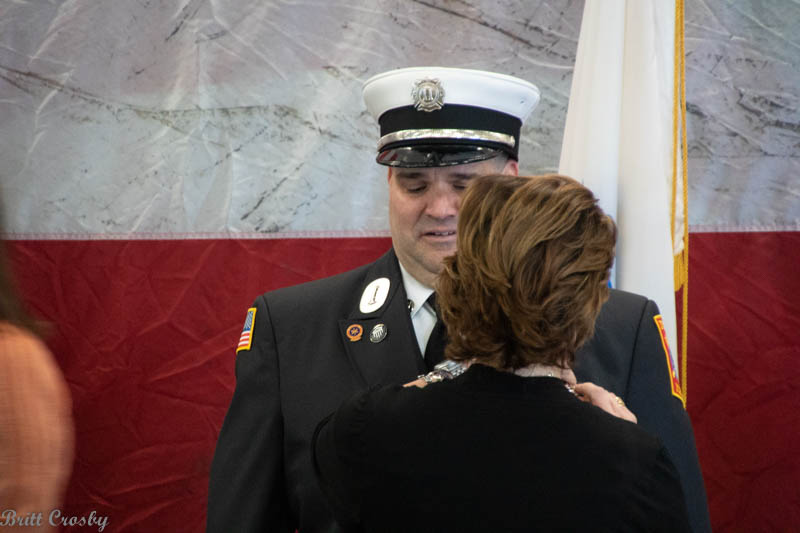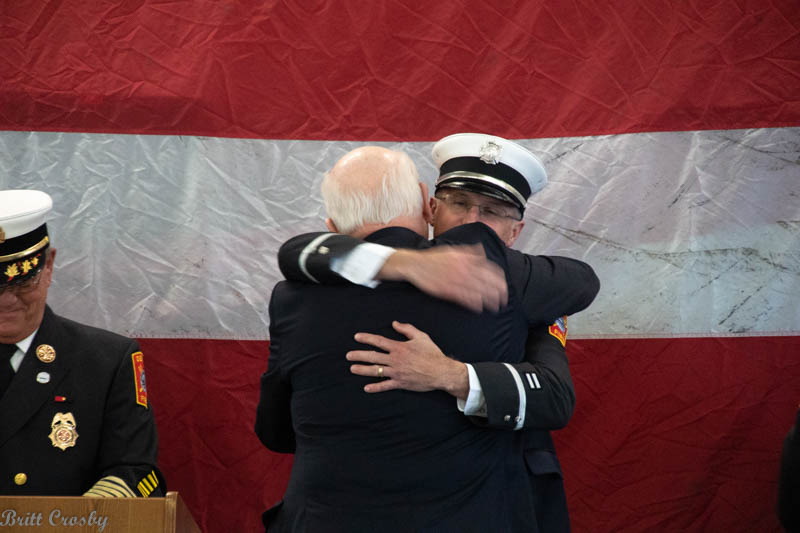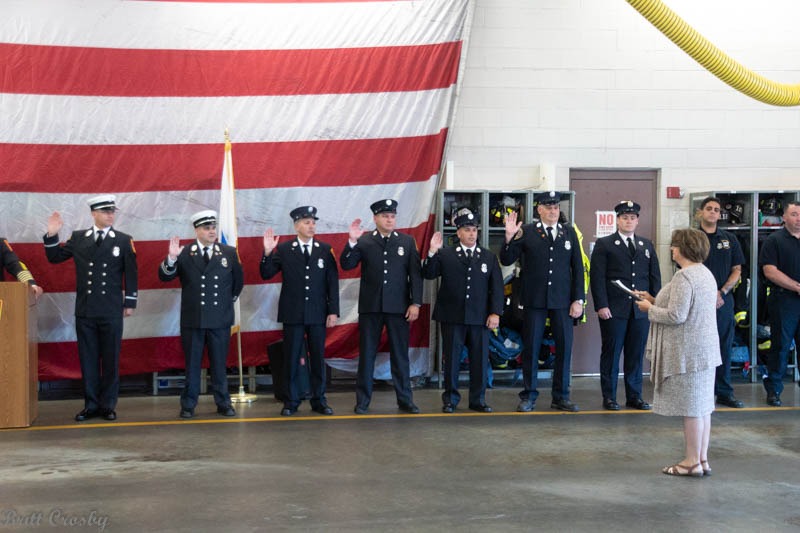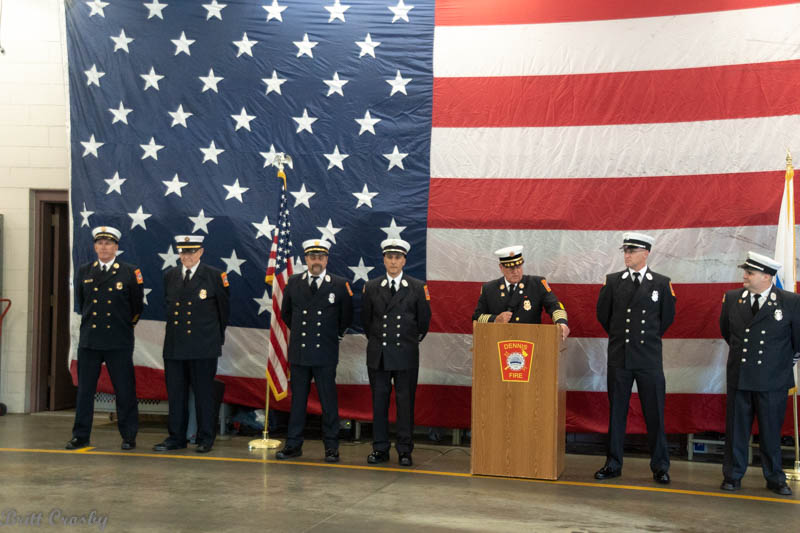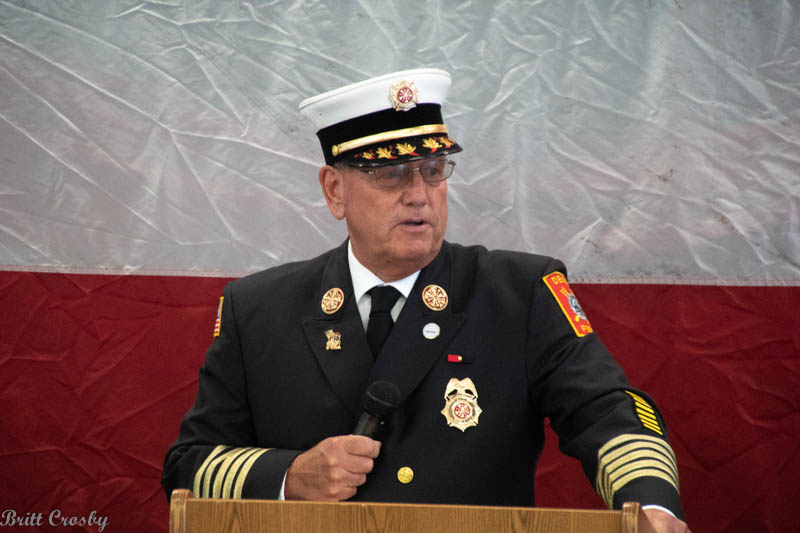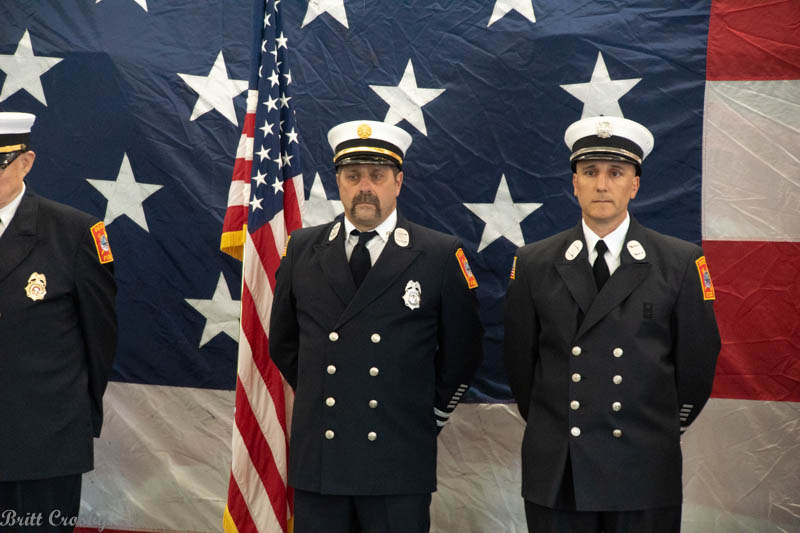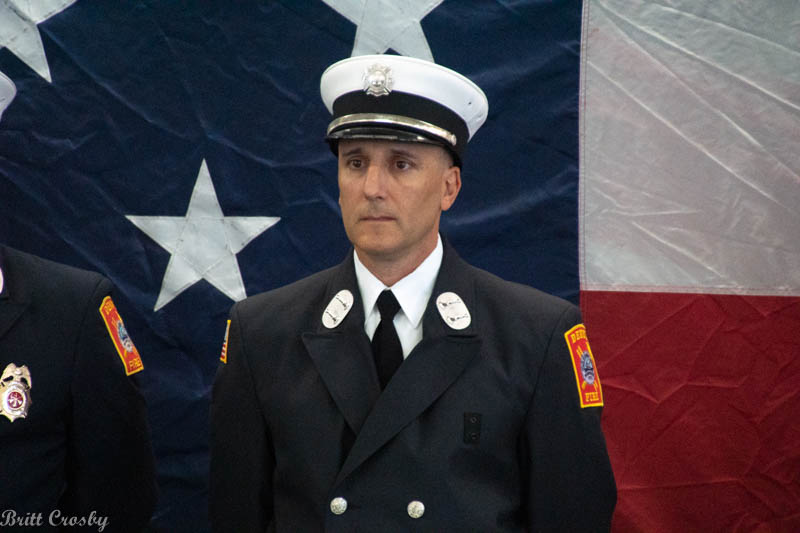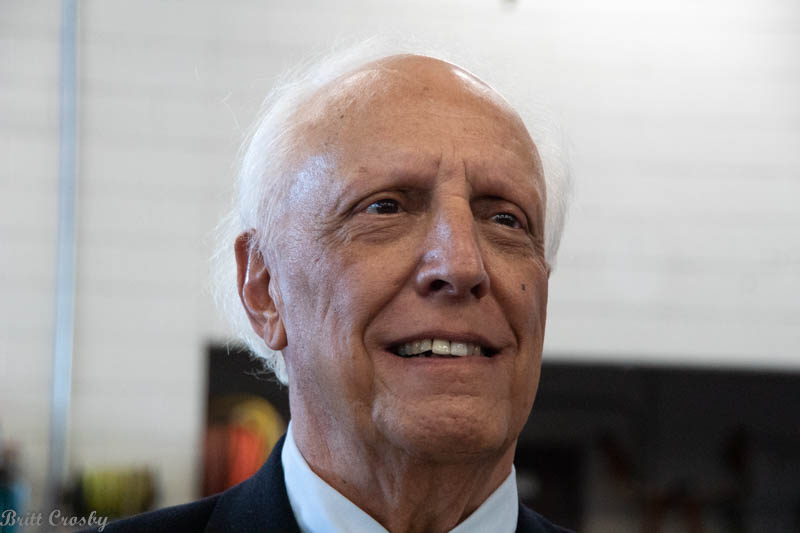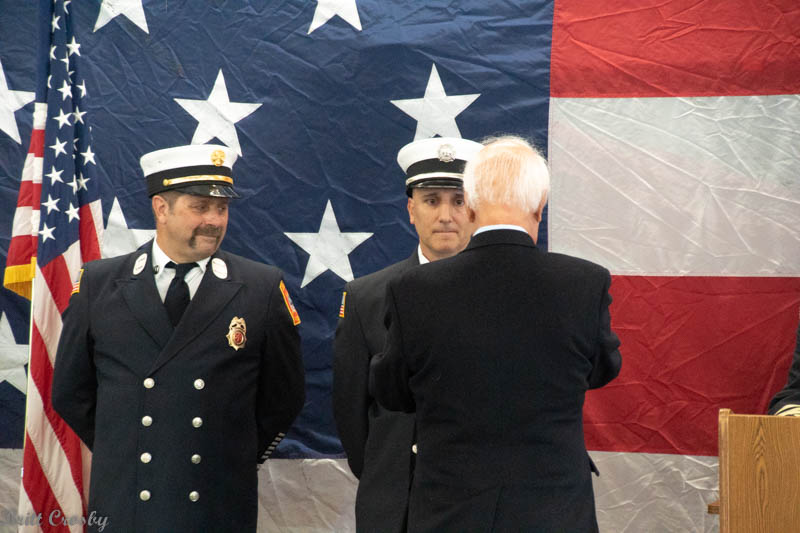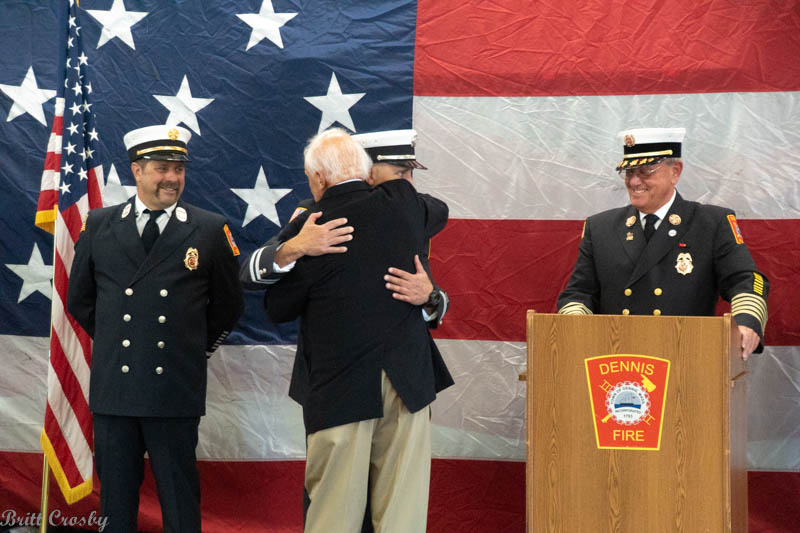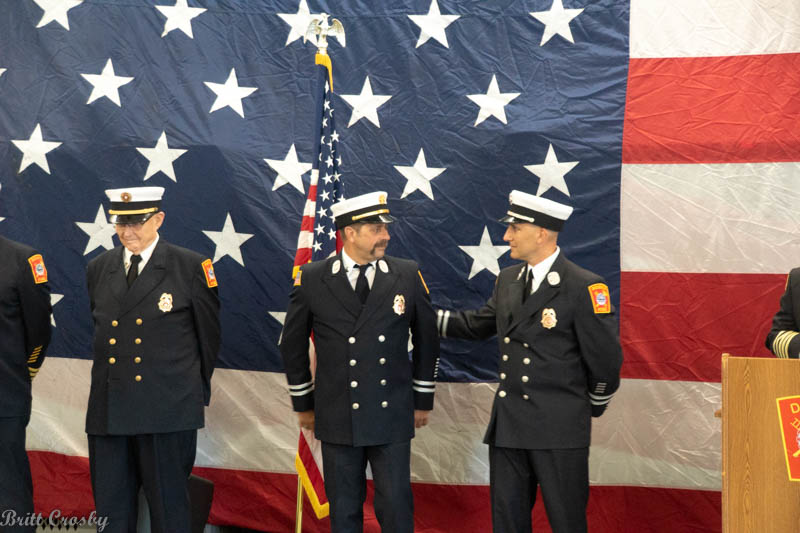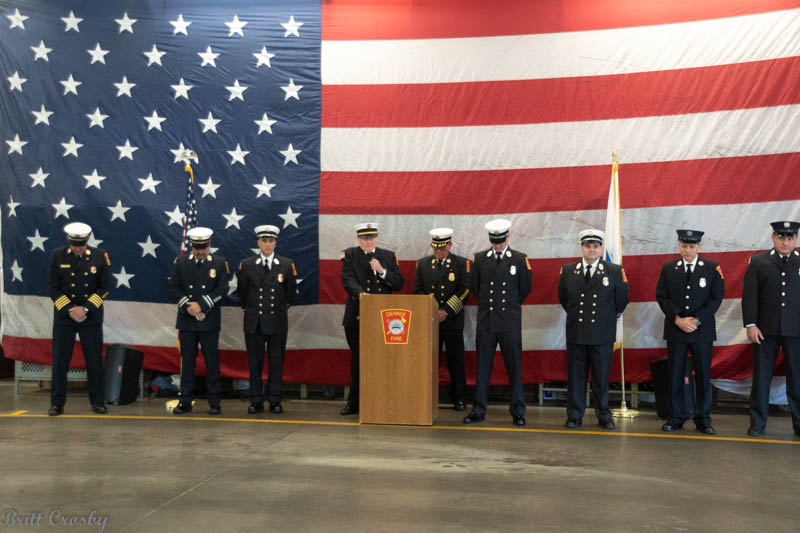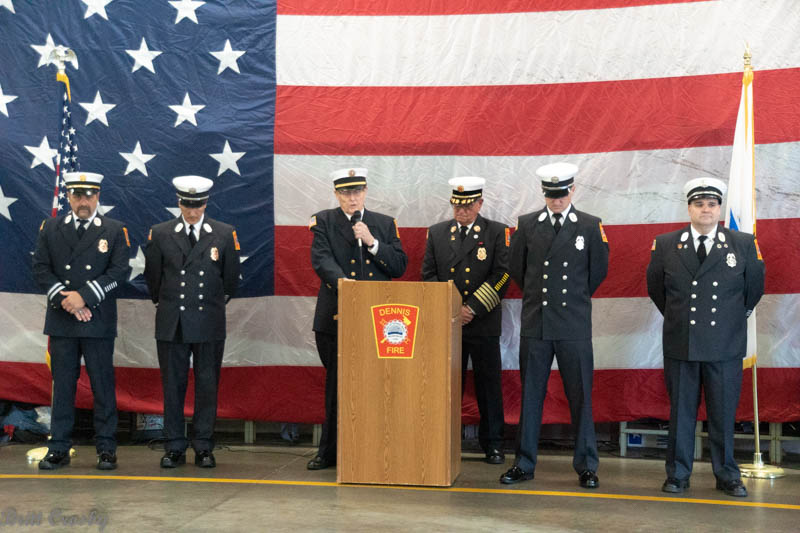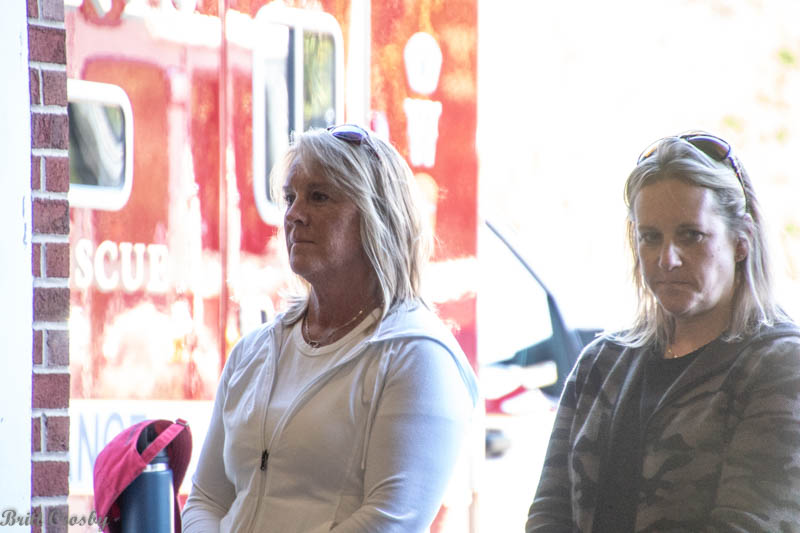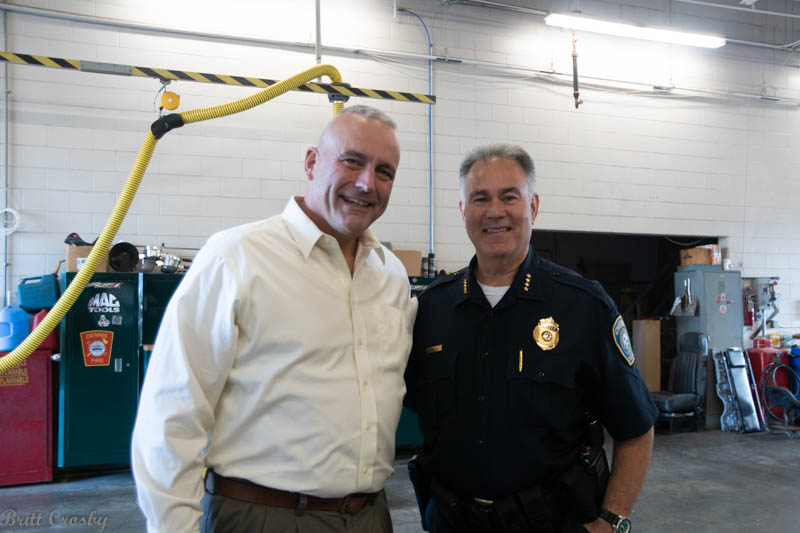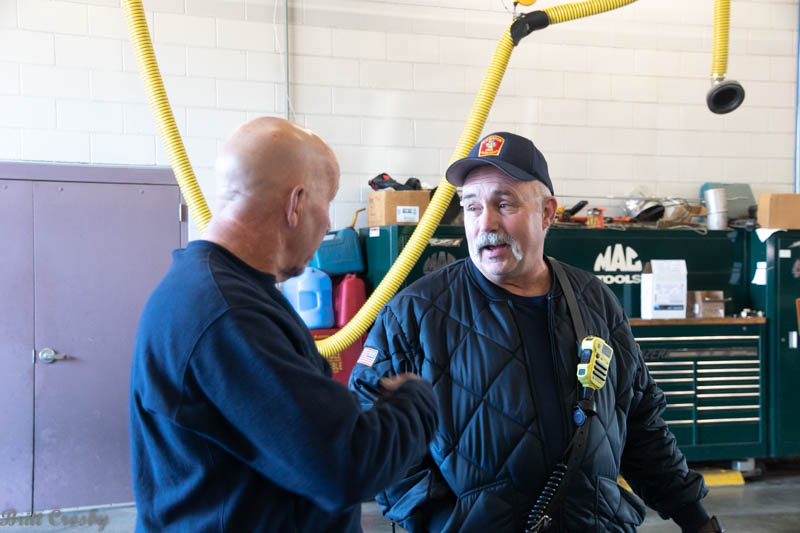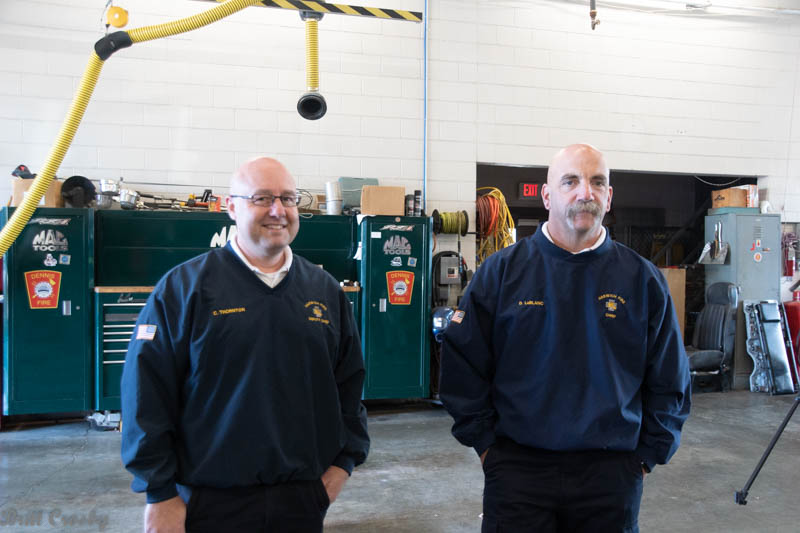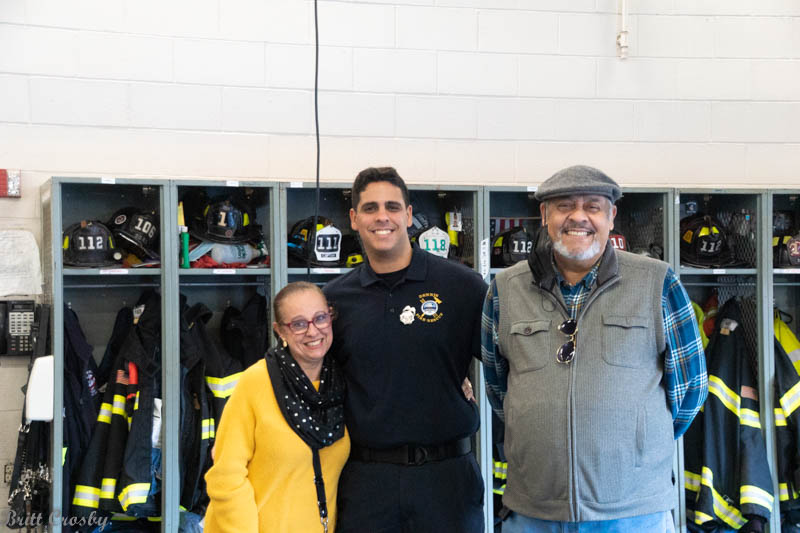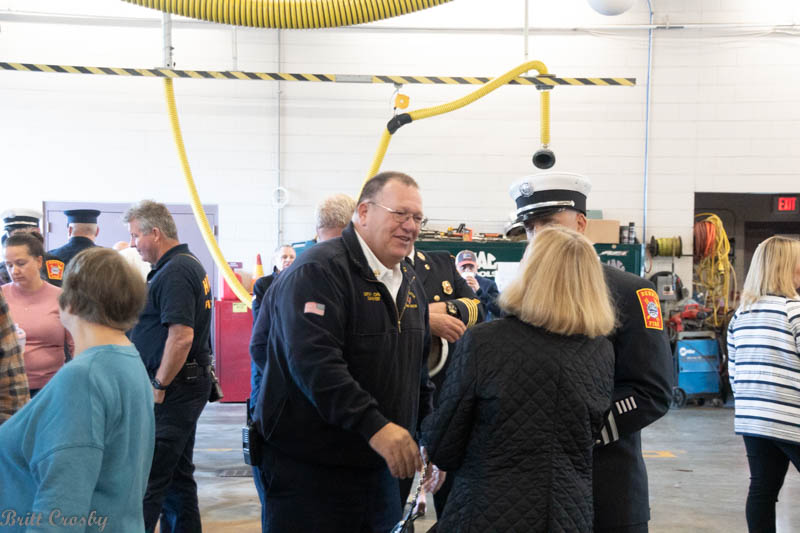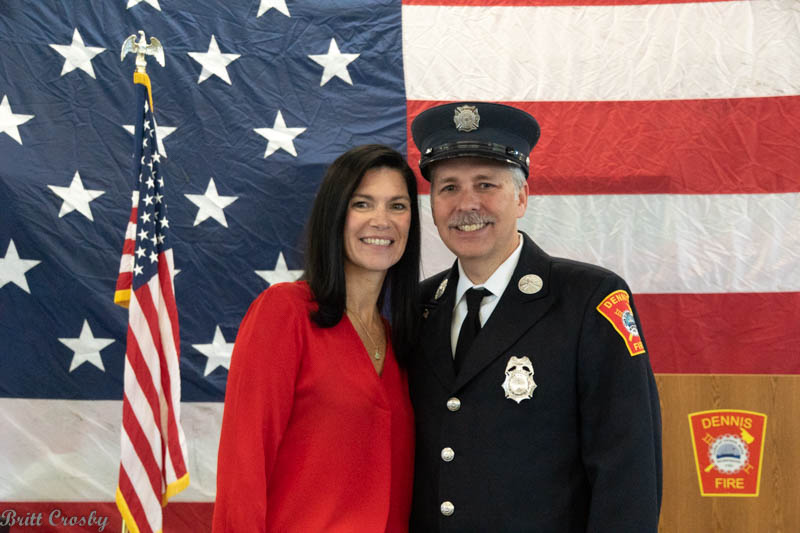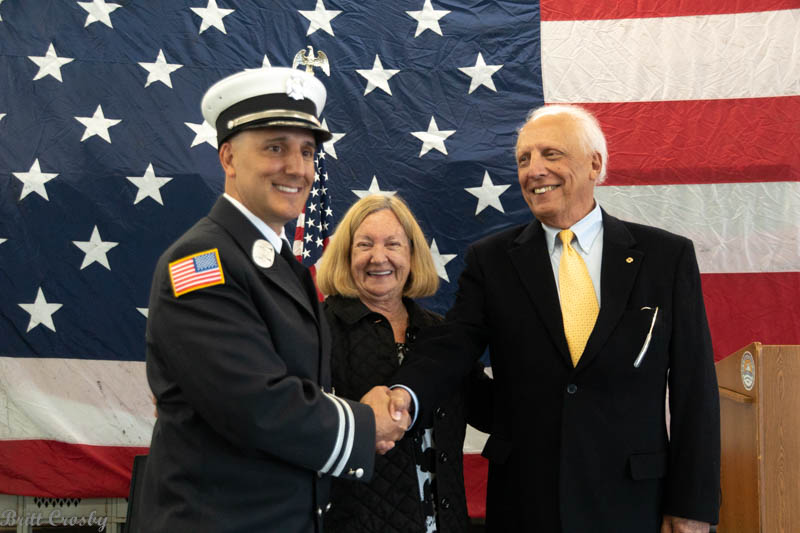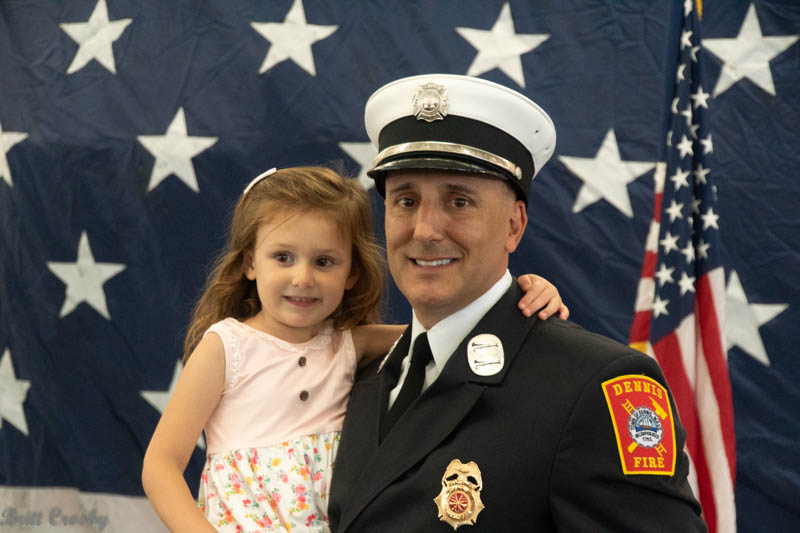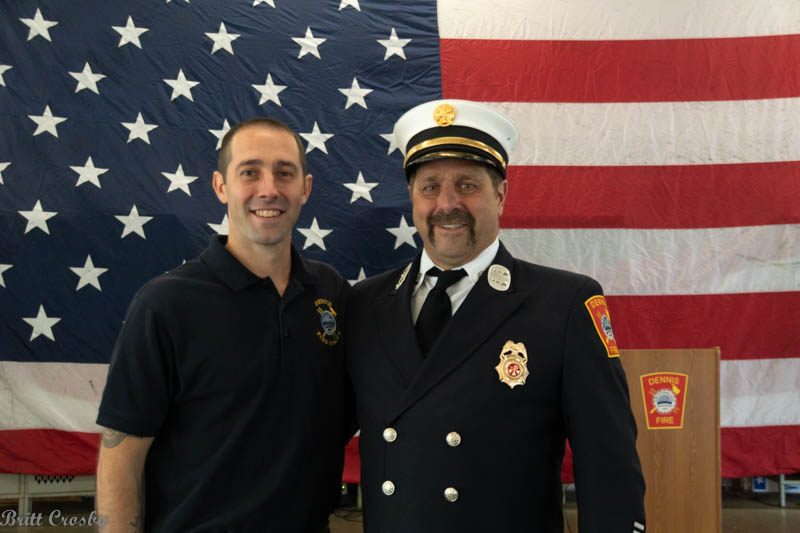 CapeCodFD.com
2021