CapeCodFD.com
COMM STRUCTURE FIRE
PARTRIDGE WAY, CENTERVILLE
Thursday December 29, 2022 Approx 1300 hrs
CENTERVILLE HOUSE FIRE
COMM FD responded to an initially reported "Chimney Fire" at a home on Partridge Way
in Centerville around 1:00 pm on Thursday December 29, 2022. On arrival C-321 reported
smoke from the chimney and eves of a 1-1/2 story home. A structure fire response followed
as well as the Working Fire assignment to bring one additional mutual aid company to the
scene and coverage of the stations. The fire was quickly brought under control with
minimal damage to the structure.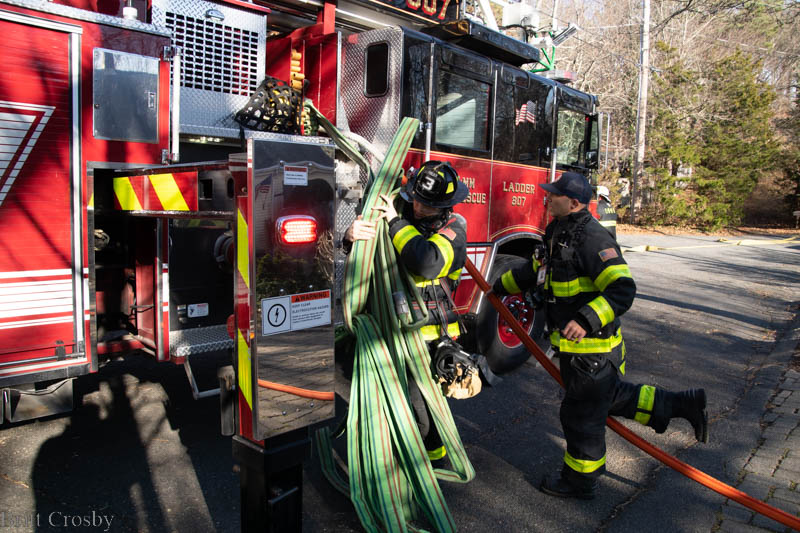 CapeCodFD.com
2022