CapeCodFD.com
COMM FIRE WELCOMES
UNITED STATES HONOR FLAG
July 22, 2019
THE UNITED STATES HONOR FLAG
COMM Firefighter Thomas Long embraces the United States Honor Flag
on Monday July 22, 2019 as it made a visit to the Centerville Fire Station.
The simple American Flag, that began a 7 million mile journey soon after the
September 11, 2001 attacks, has been an important part of some 1000 Line of Duty
Death ceremonies of military, law enforcement, and fire service personnel.
It was aboard the last Space Shuttle flight and spent time on the International
Space Station, and has been a part of a number of Super Bowl and World Series.

Members of COMM FD participated in a ceremony where the
flag was placed in contact with the COMM FD September 11 Memorial
and then raised and lowered on the COMM Flag Pole.
The flag later made its way to Boston for a line of duty firefighter wake.
THE HONOR NETWORK

Please read about The Honor Network and support it as it
pays respect to those who have paid the ultimate sacrifice for
our country and those who serve it.
Thanks to Chris and Cindy who have committed themselves to traveling
the country and paying respect to so many.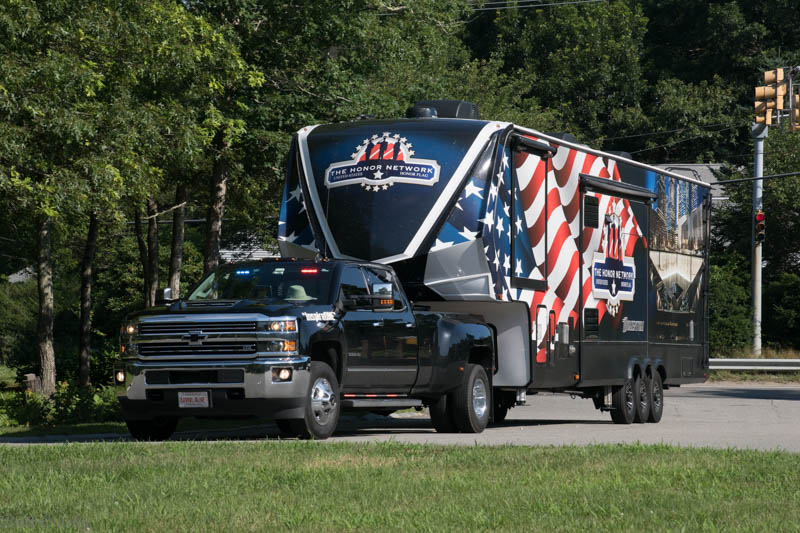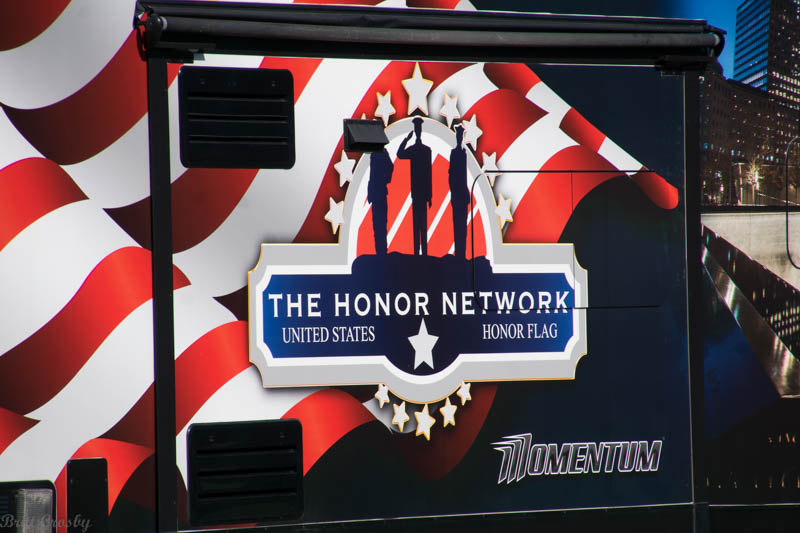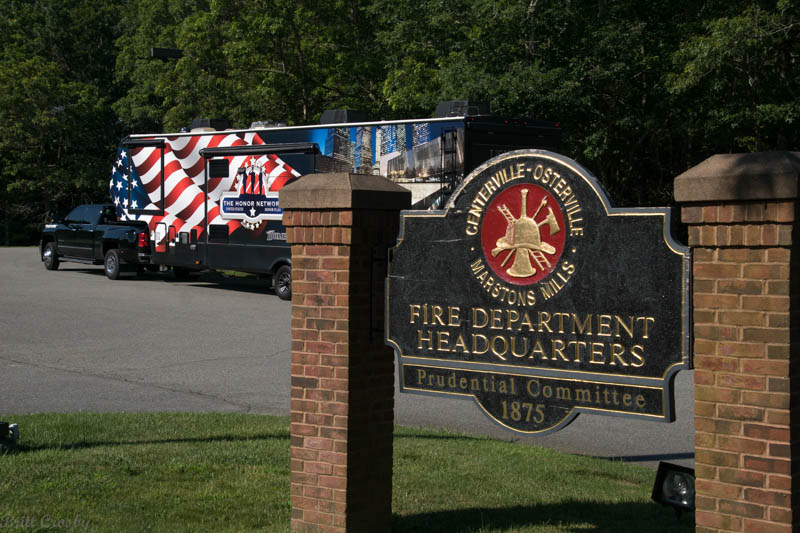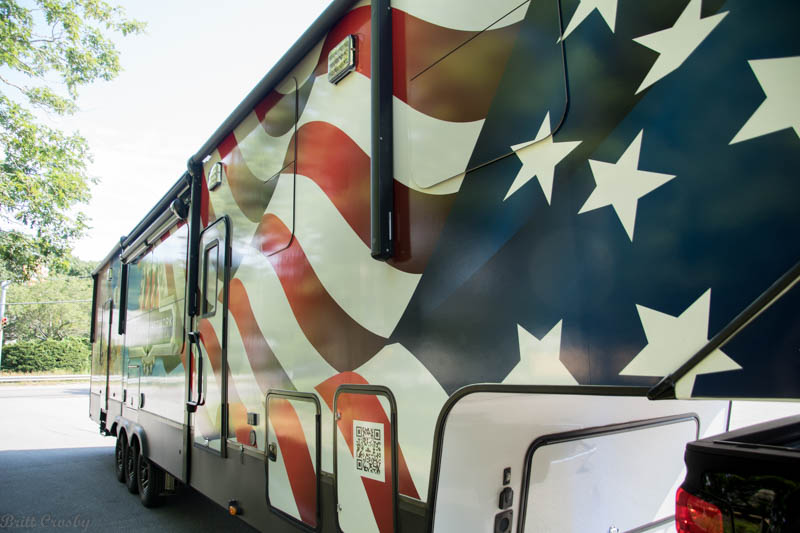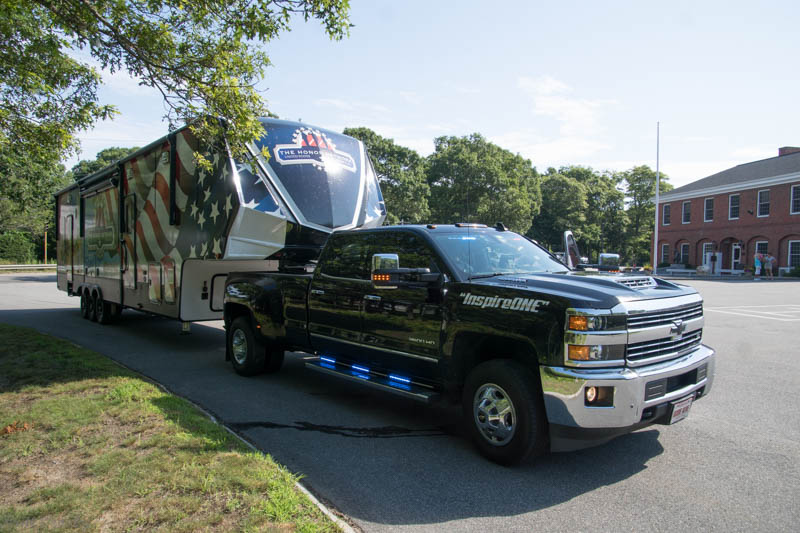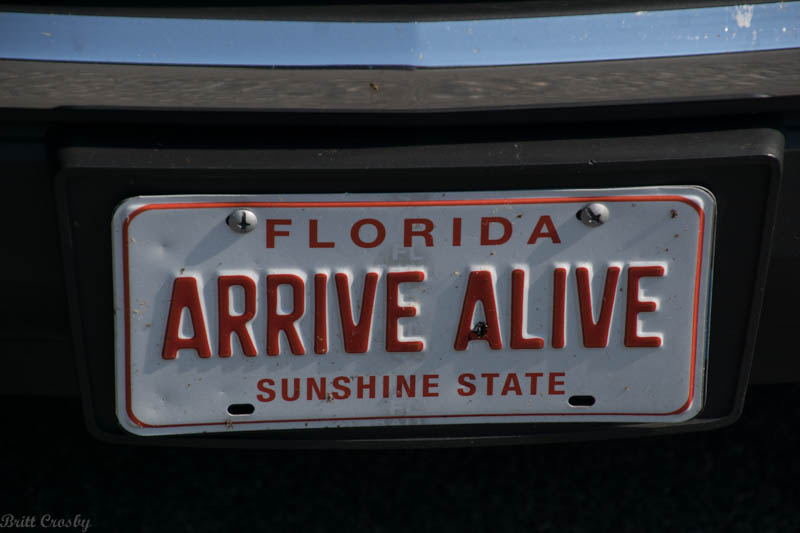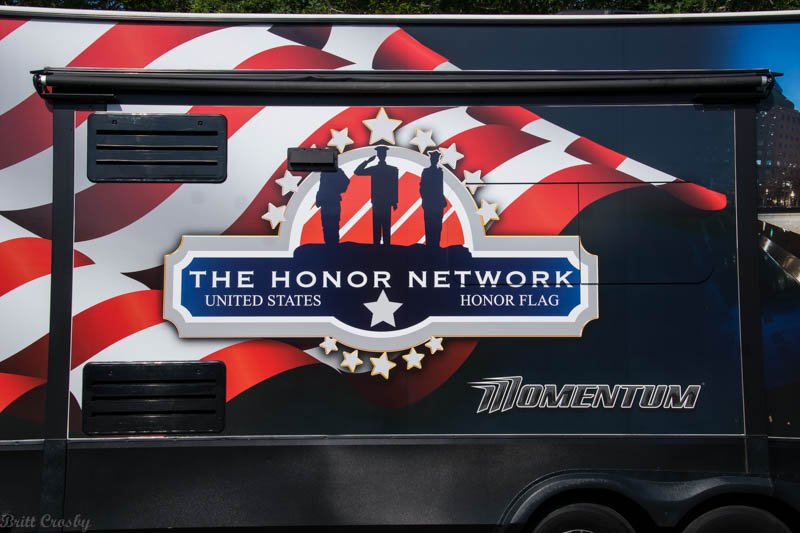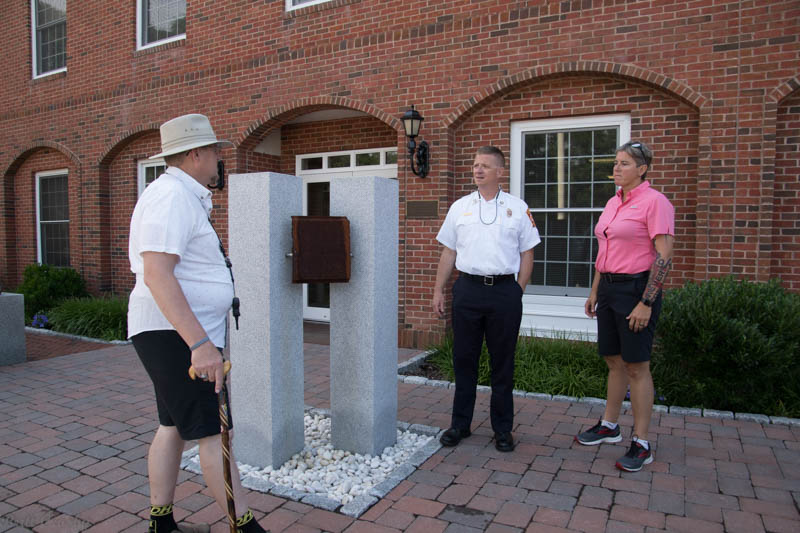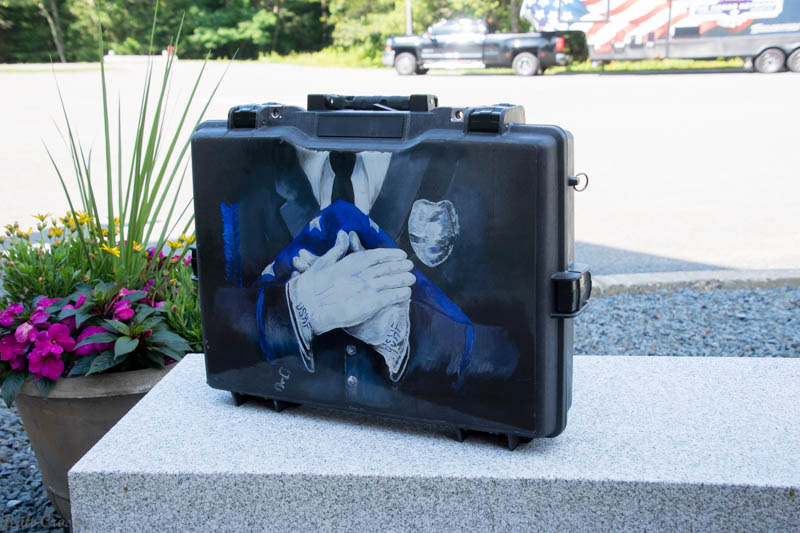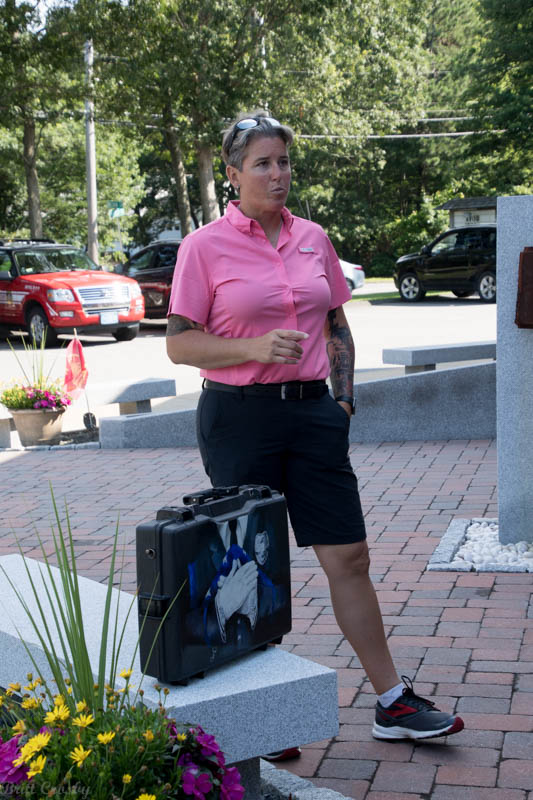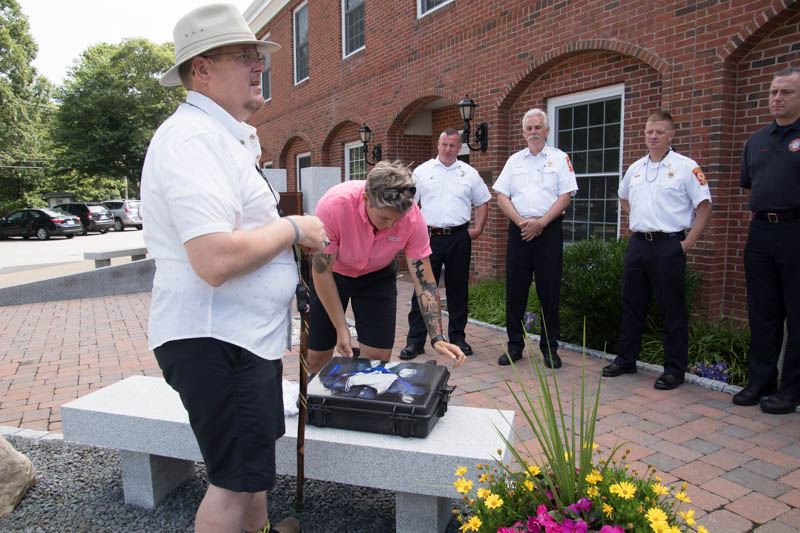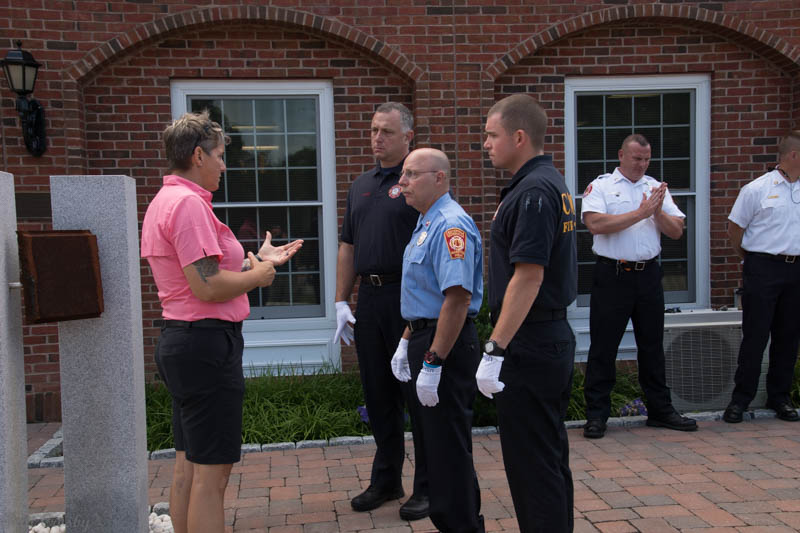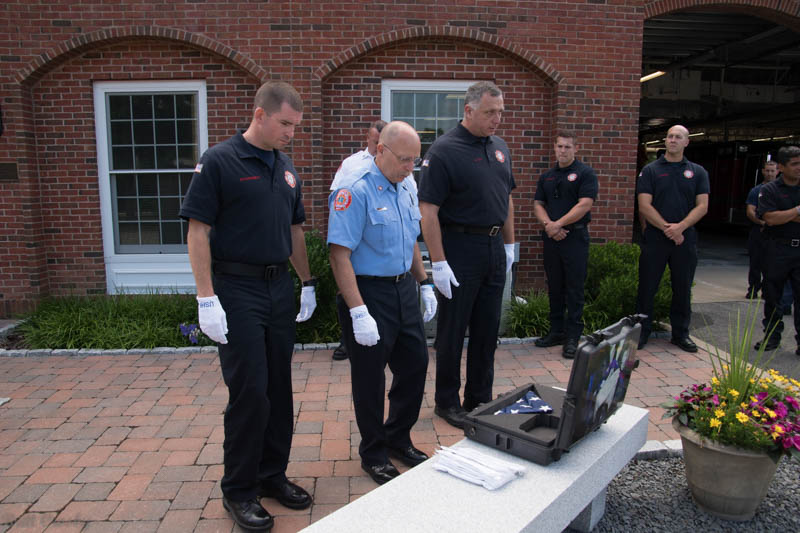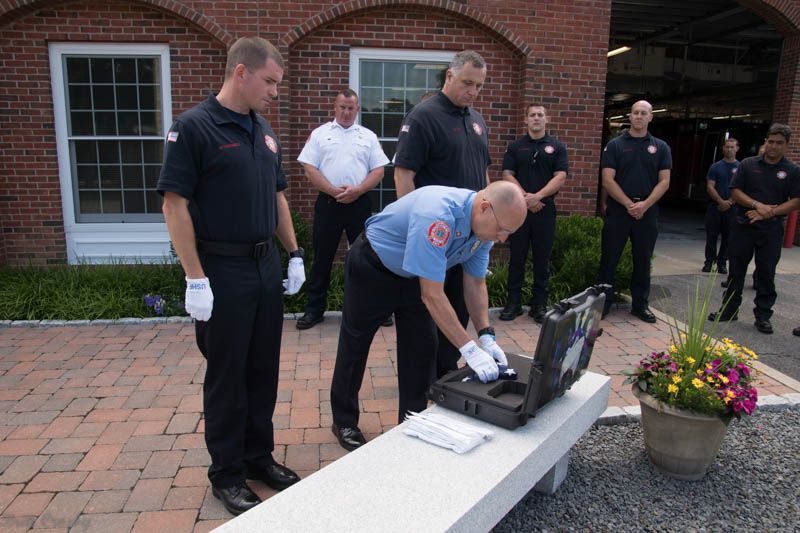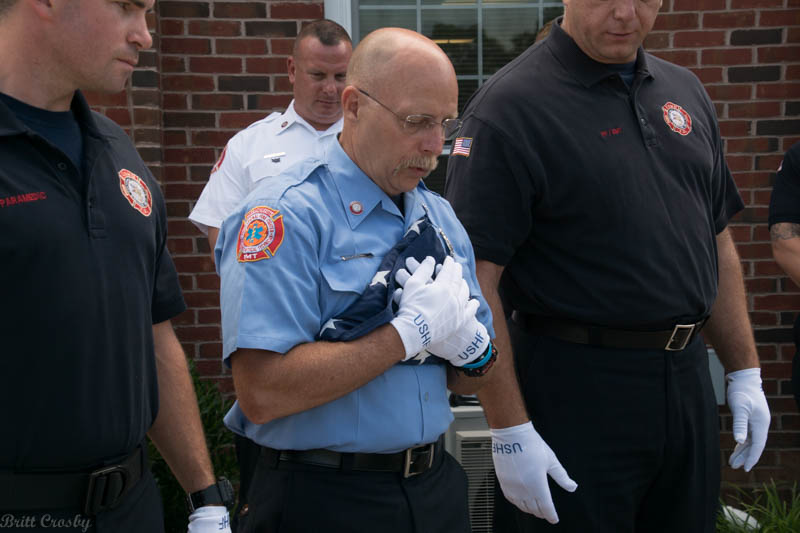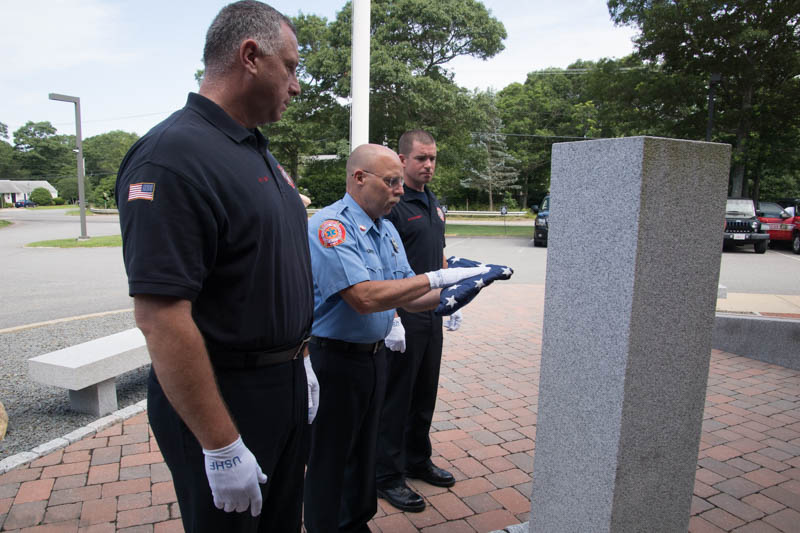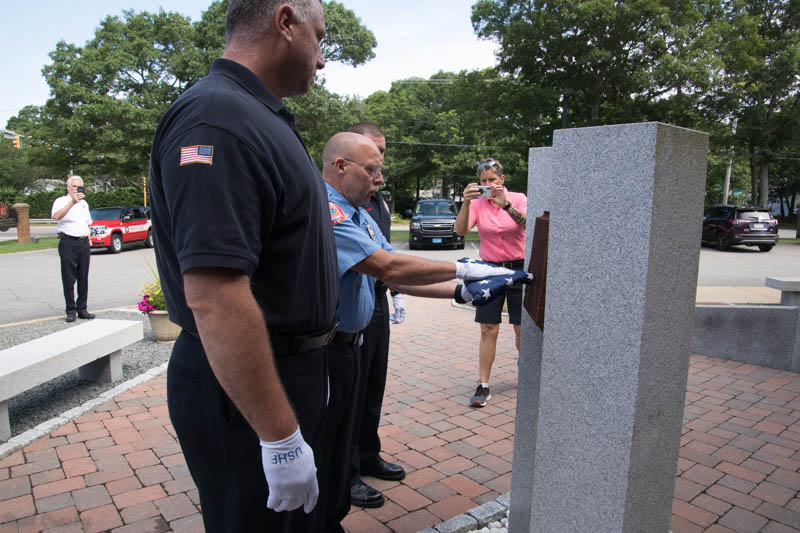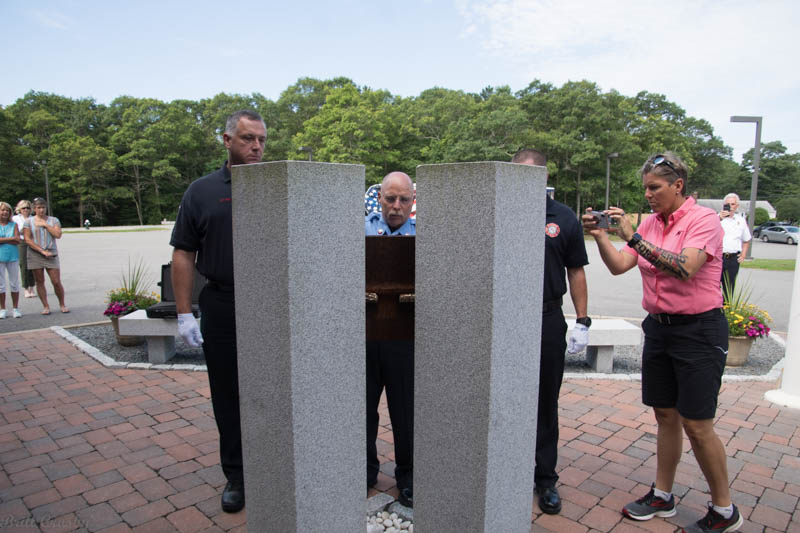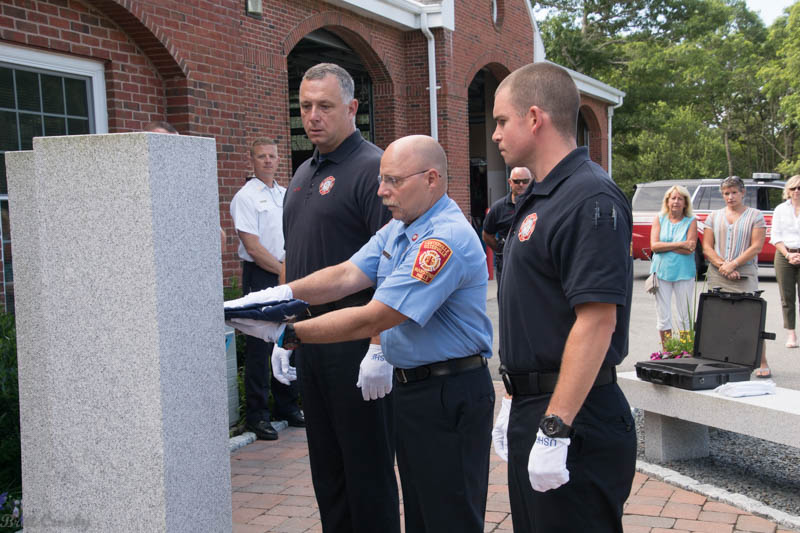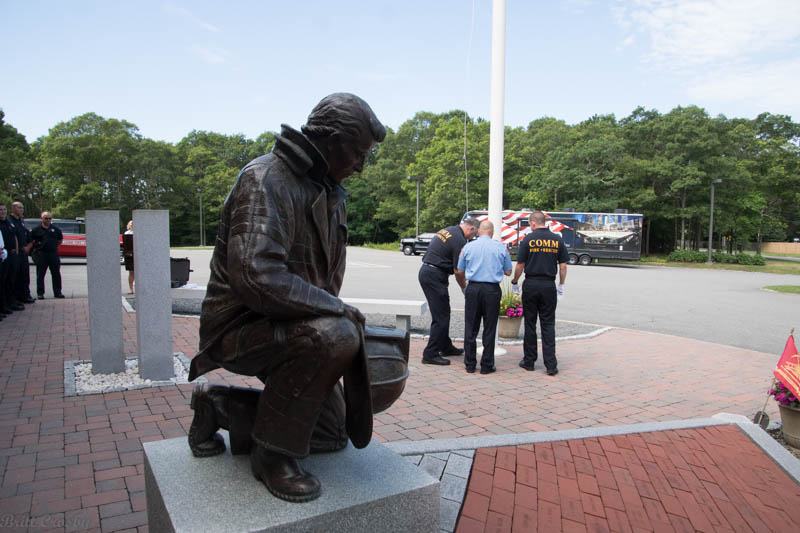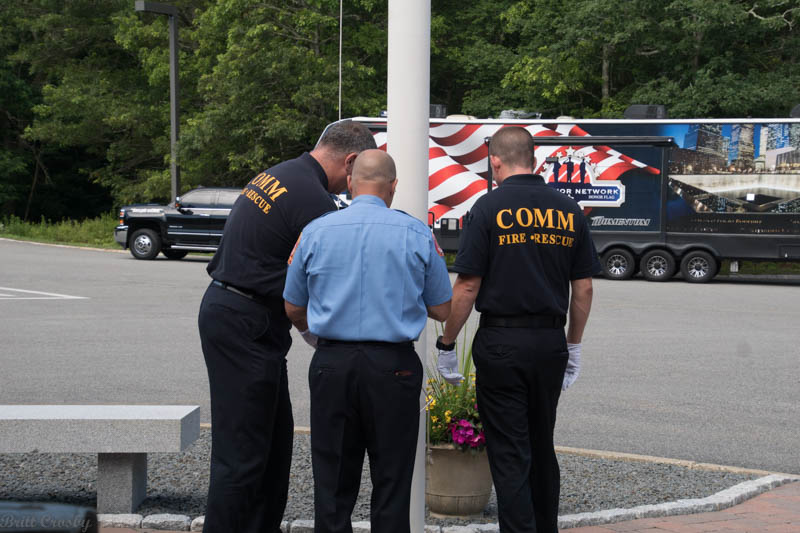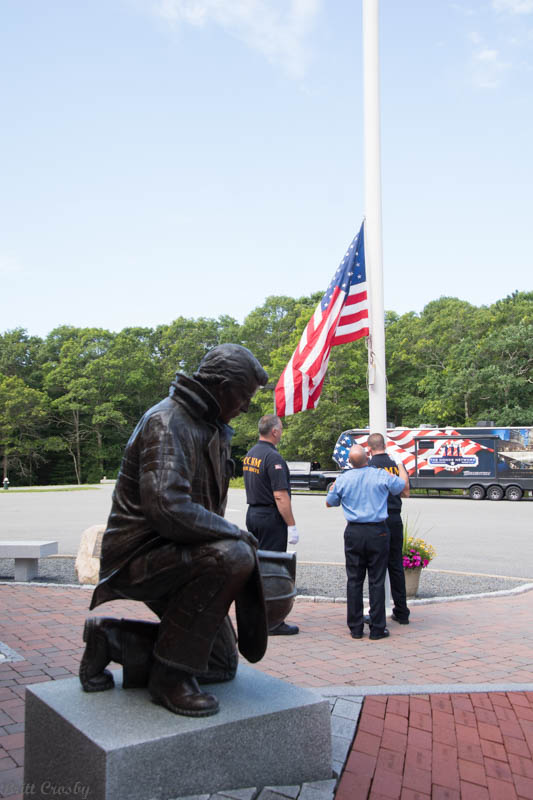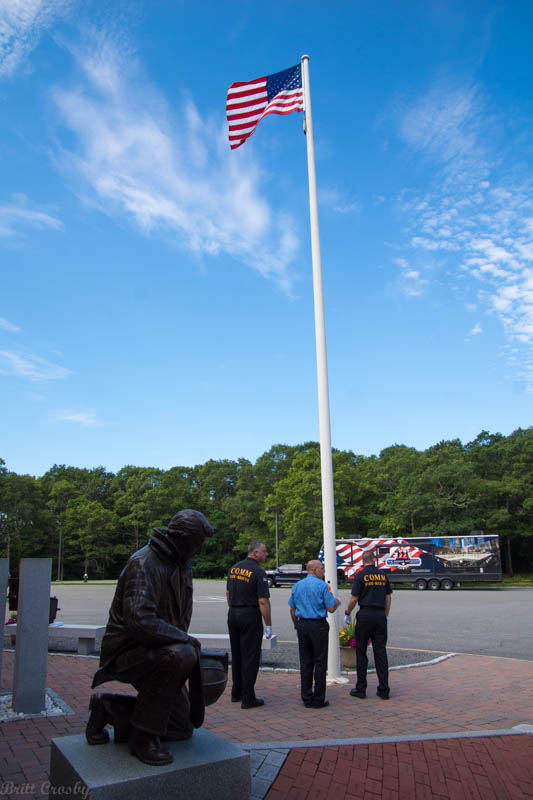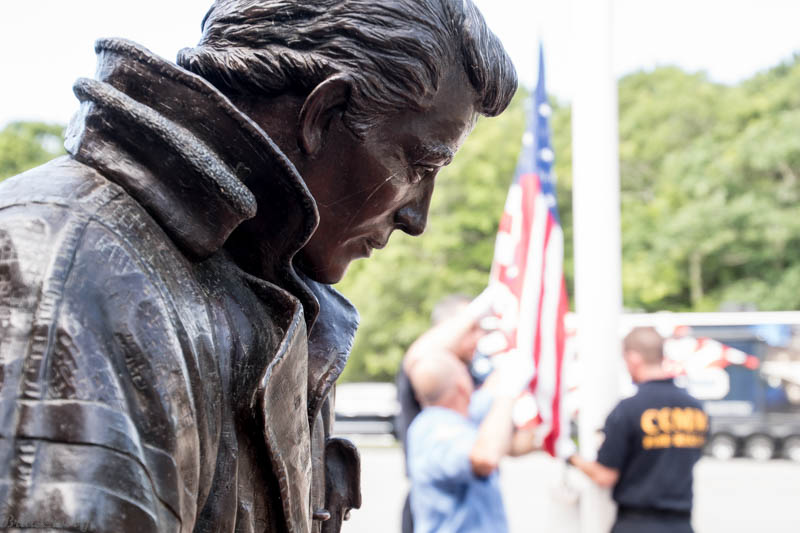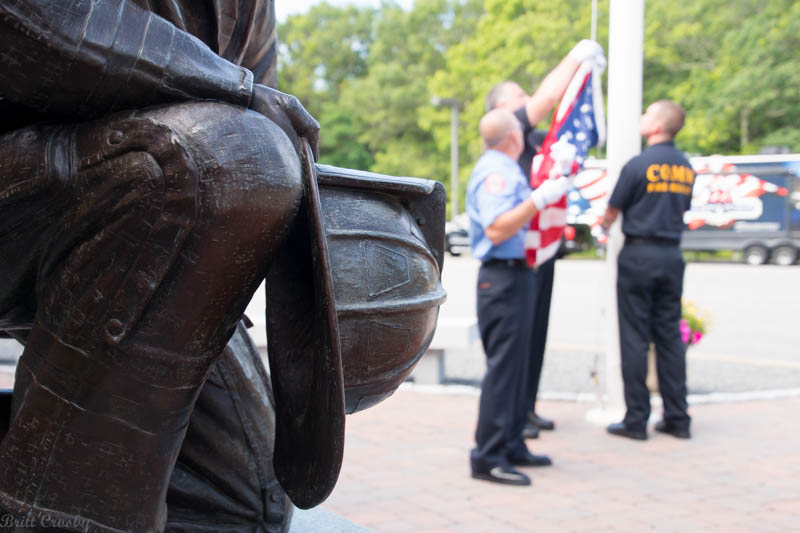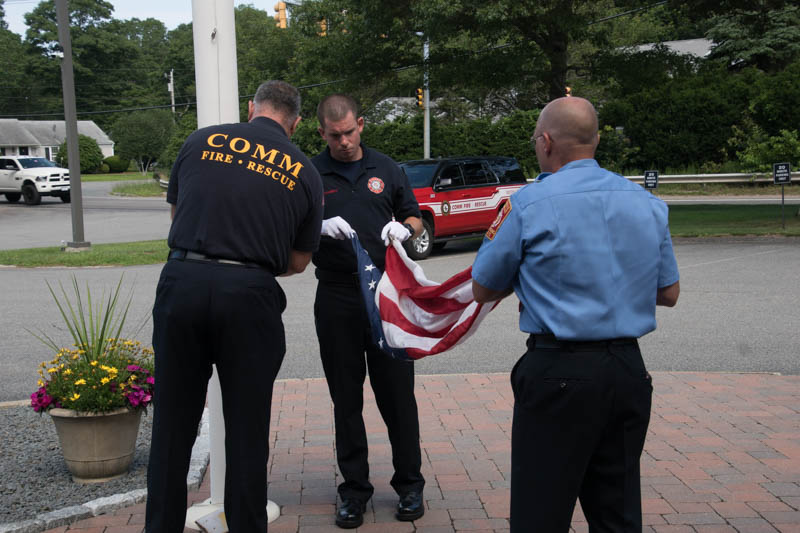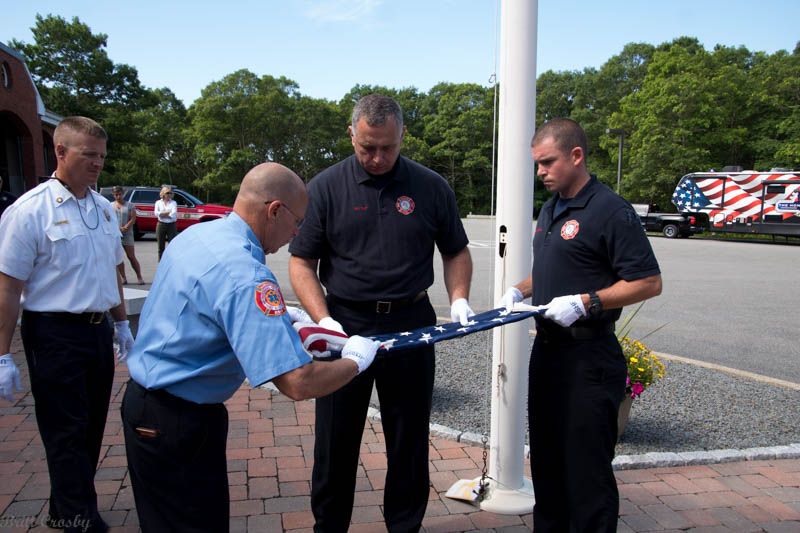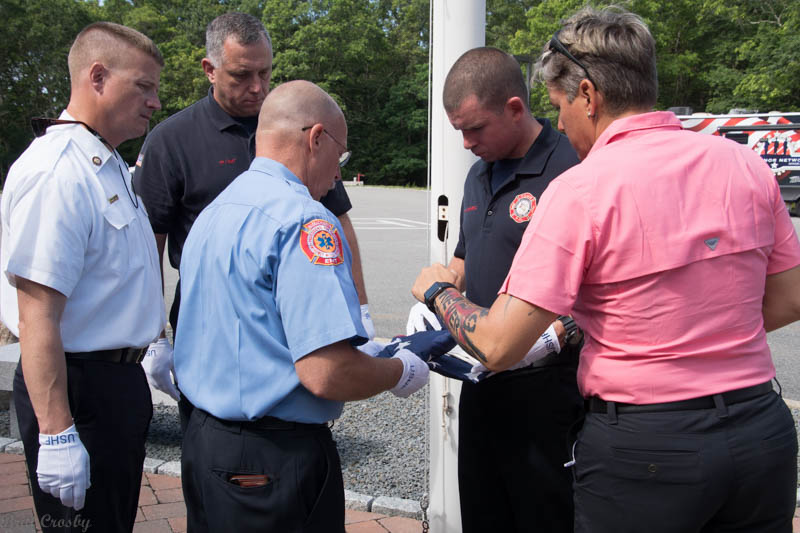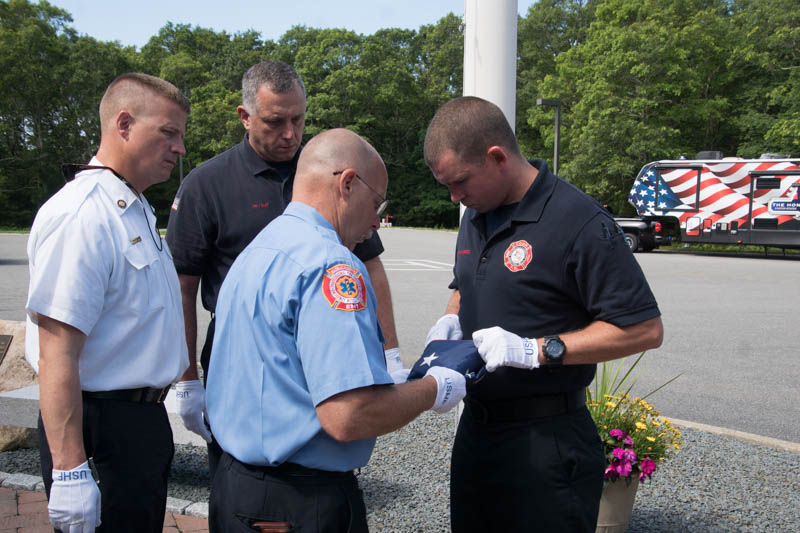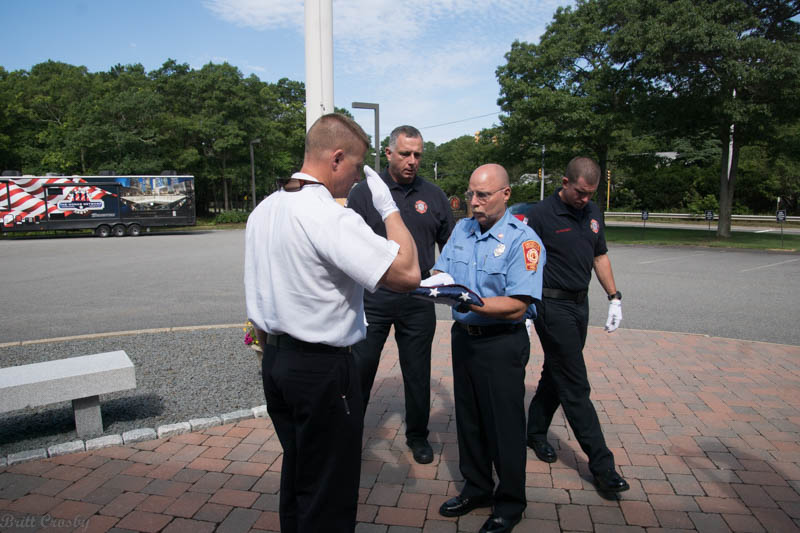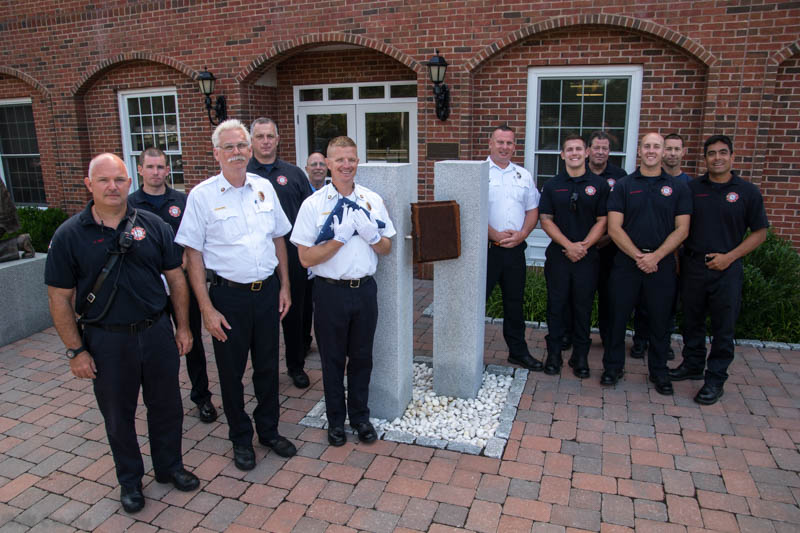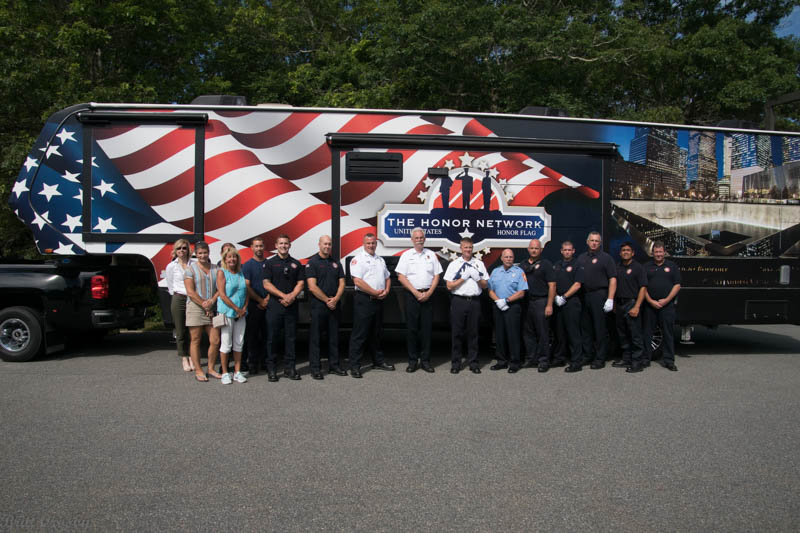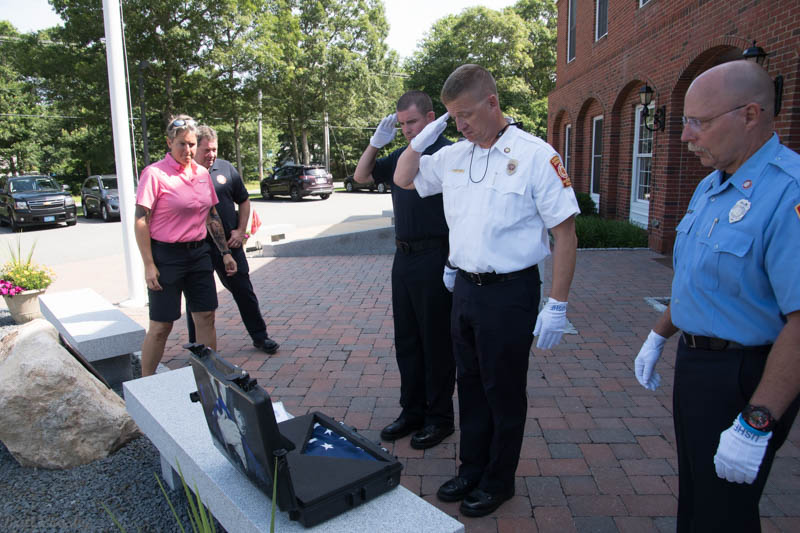 Cindy Hugs all around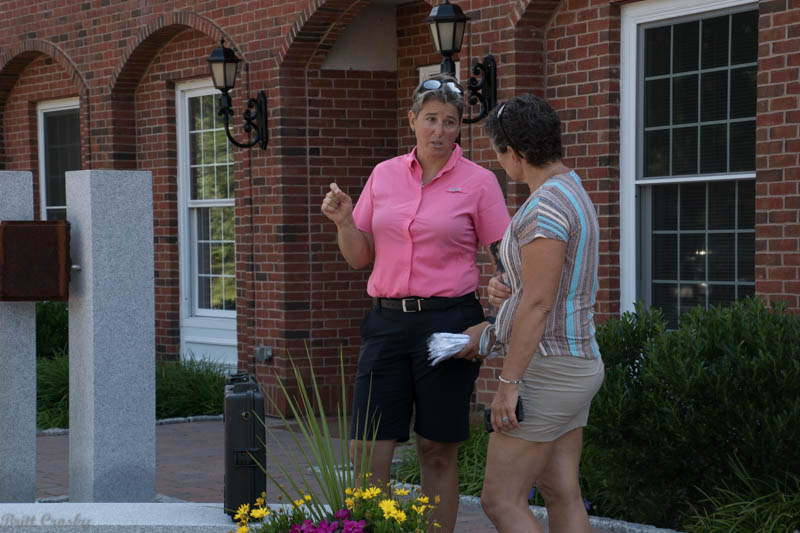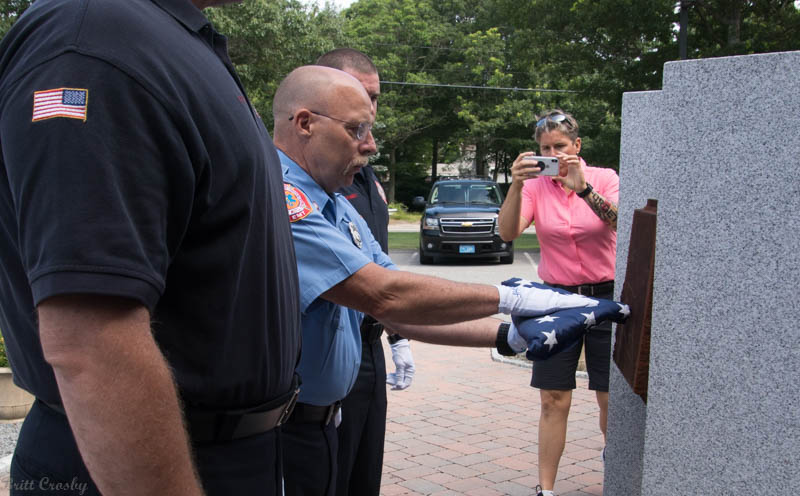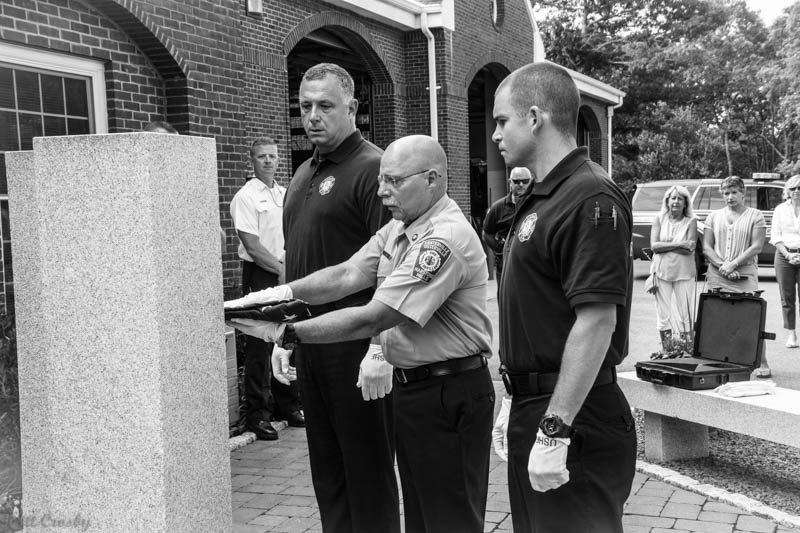 CapeCodFD.com
2019