CapeCodFD.com
CAPE COD TORNADO
MARSTONS MILLS
August 8, 2023
SUMMER STORM
August 8, 2023
A band of thunder storms came through southeastern Massachusetts on the morning of August 8, 2023.
We were watching the NECN channel on TV after a "TORNADO WARNING" alert got out attention.

A possible tornado was accurately spotted on radar in the Marion/Mattapoisett/Rochester area.

A short time later, a potential tornado was picked up on radar in Marstons Mills,
near the intersection of Race Lane and Osterville-West Barnstable Road.
It was raining very heavily (2"-4" an hour) at the time.
The storm soon passed and the sun came out.
After the storm passed, we started out for Boston to go to the Red Sox game.
We were soon detoured at Race Lane and Osterville-West Barnstable Road
by a road full of trees, broken poles, and wires.
Sure enough, a small EF-0 tornado (peak winds 80 mph)
had apparently tracked about 1.1 miles across Marstons Mills
from Evergreen Drive to Joe Thompson Road between 11:52 and 11:56!
You don't see this on Cape Cod often, although several similar storms
have created some significant damage on Cape in recent years.
We were not in Kansas any more Toto, but were were headed to Fenway to
see the Kansas City Royals play the Red Sox.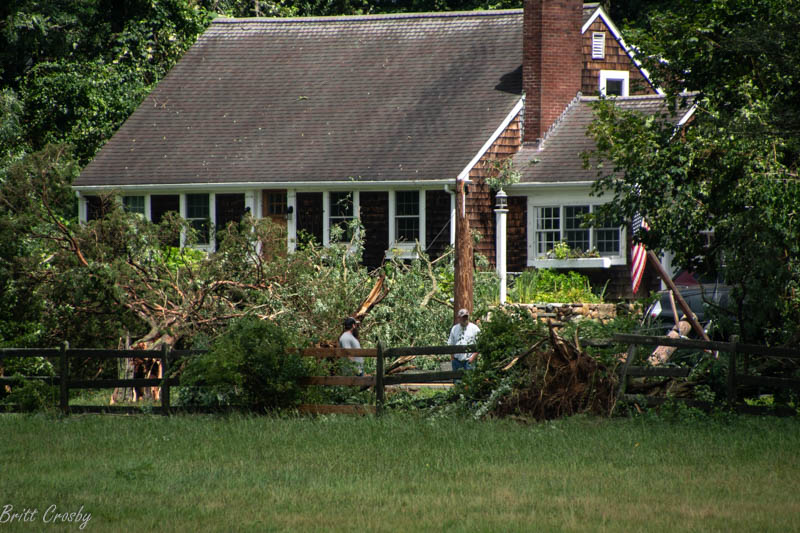 CapeCodFD.com
2023