COMM FIRE DEPT RETIREMENT
FIRE PREVENTION OFFICER MIKE GROSSMAN
August 29, 2022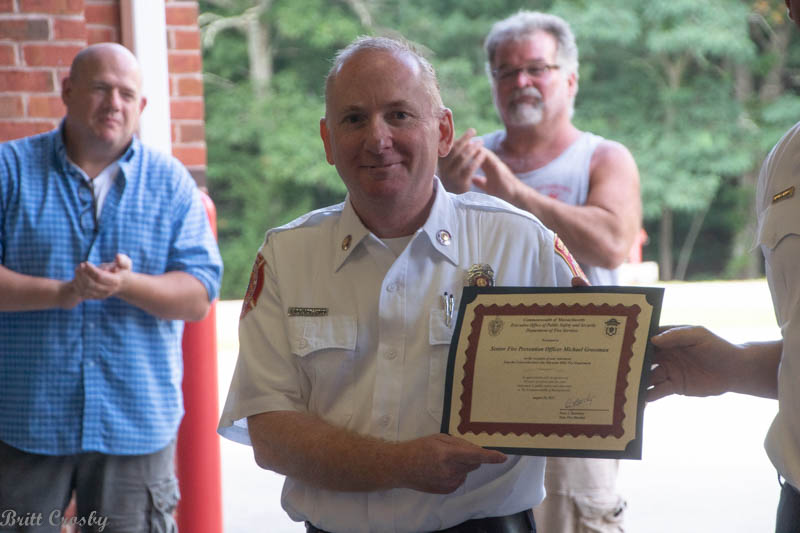 COMM FIRE DEPARTMENT
Fire Prevention Officer Michael Grossman received several recognitions on his last day
at the COMM FD on August 29, 2022. He joined the Call Fire Department in 1988
and became fulltime in 1990. Starting out as a Firefighter/EMT, he eventually became
the Fire Prevention Officer serving for many years. Additionally, he was a member
of the Honor Guard and served in many other ways.
Many of the retired members of COMM welcoming Mike to the next group.
Chief Mike Winn making some presentations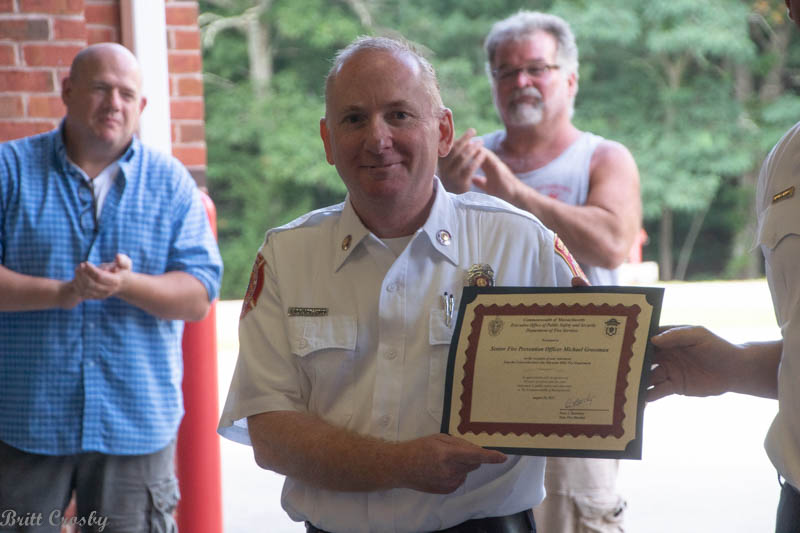 TOP
CapeCodFD.com
2022