CLEVELAND VISIT
Fire Stations and Apparatus
MAY 2019
Posted May 12, 2019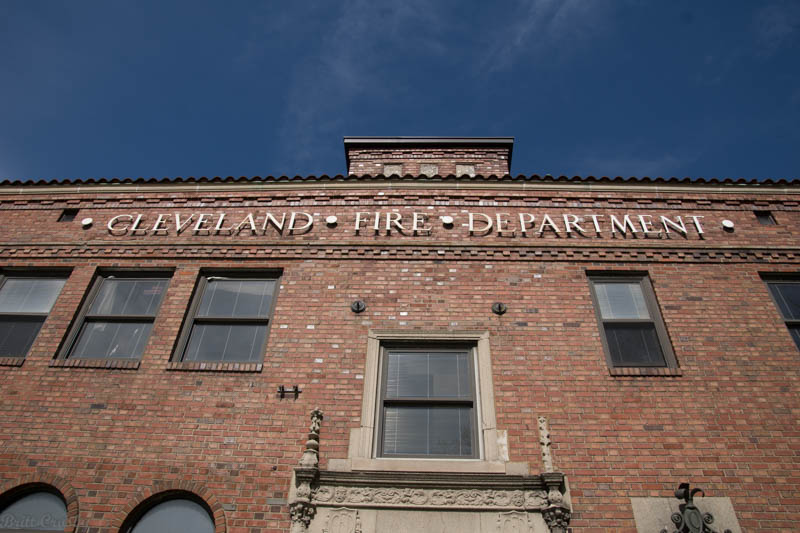 CLEVELAND FIRE DEPARTMENT
The Cleveland, Ohio Fire Department was established in 1863.
The department currently operates approximately 23 active stations
with 22 Engines, 11 Ladders, 2 Technical Rescue companies, 1 fireboat, and a Haz Mat team
working within 6 Battalions.
EMS is provided by Cleveland EMS which operates out of many of the Cleveland Fire Houses.
The departments protects a great old American city incorporated in 1814 on the shore of Lake Erie in
northeastern Ohio with a population of approximately 385,000 in an area of 82 square miles .
The twisting Cuyahoga River divides the city into a sort of an east and west side.
City of Cleveland Firefighters Memorial Fire Museum Fire Stations
Cuyahoga County Court House
Cleveland's 52 story Terminal Tower
Cleveland City Hall
The Cleveland Harbor Main Entrance Lighthouse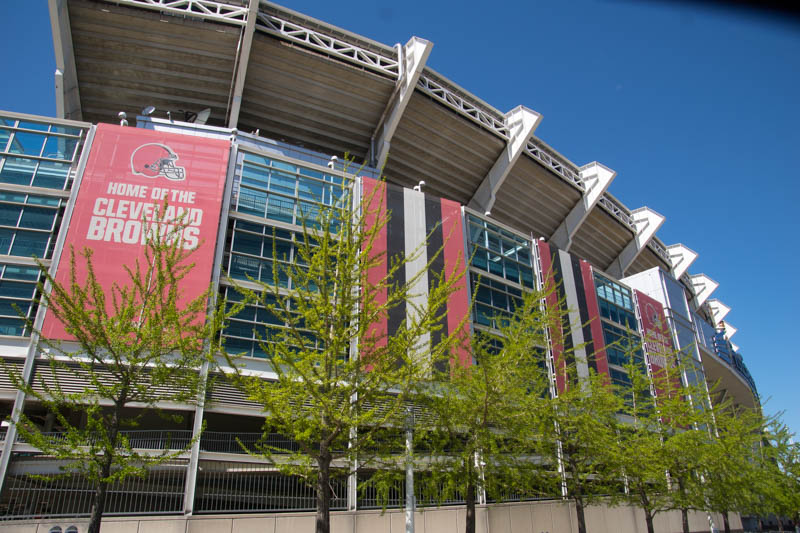 Home of the Cleveland Browns "First Energy Stadium"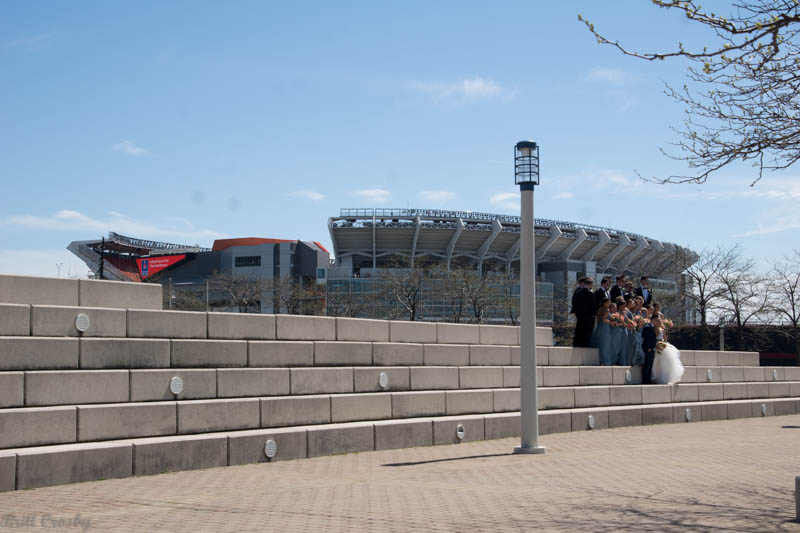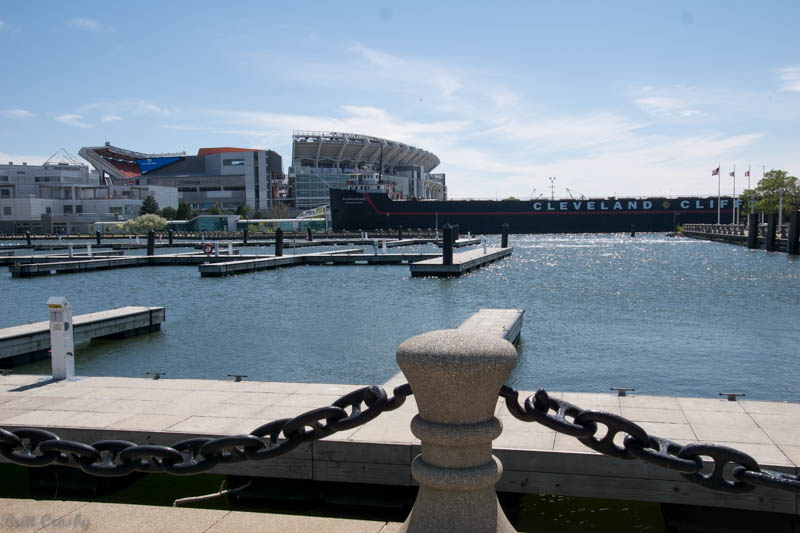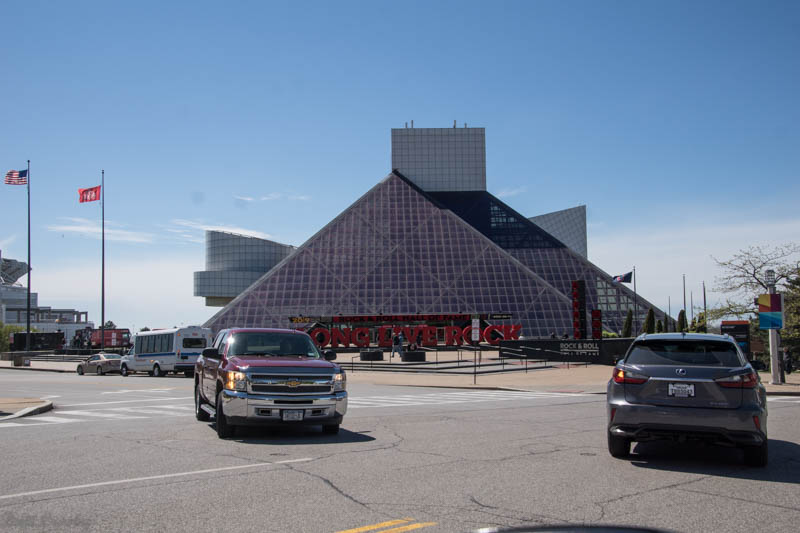 Rock & Roll Hall of Fame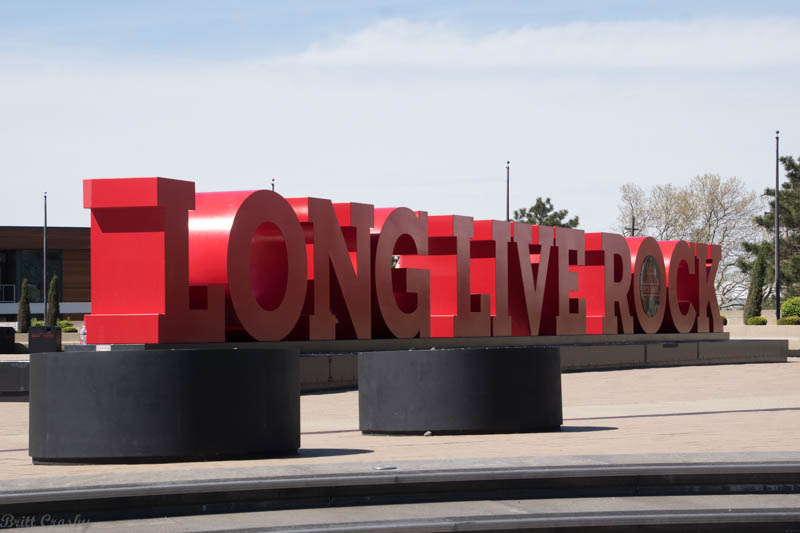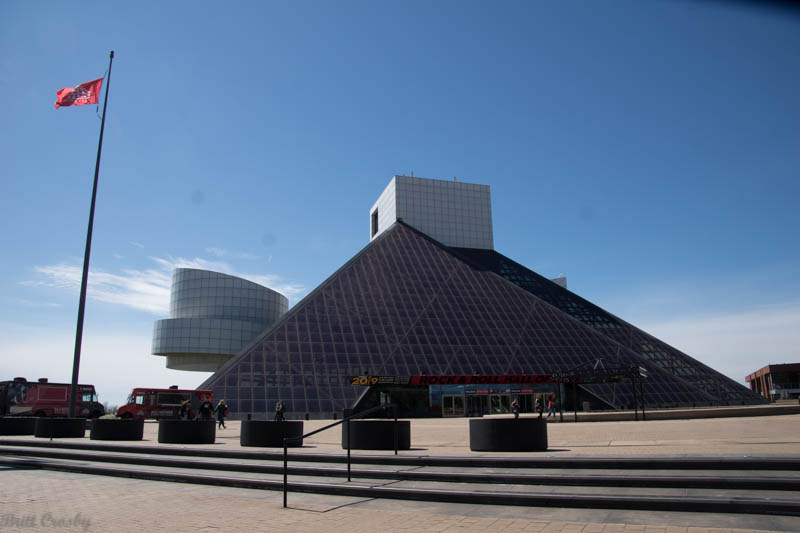 Progressive Field, Home of the Cleveland Indians
We hoped to see some baseball when we arrived.
Unfortunately, the game was called due to rain after the 5th.
Indians won 5-0 over the White Sox.
May 10, 2019
Wet day in downtown Cleveland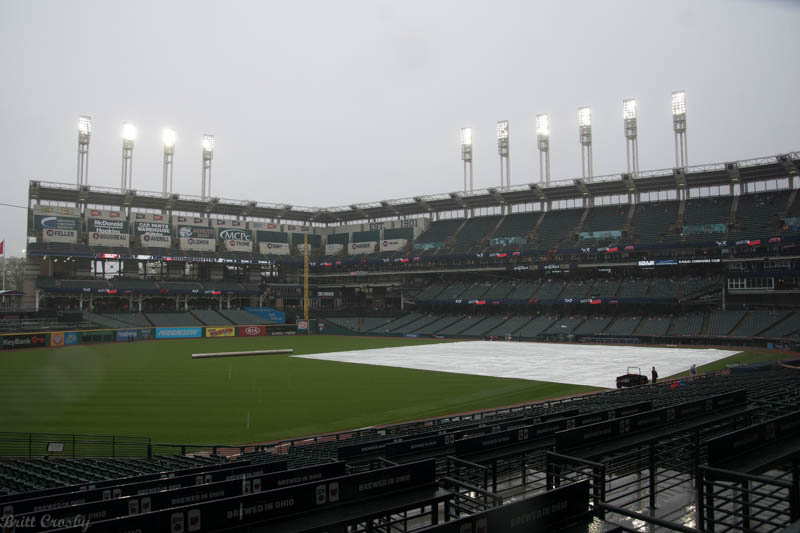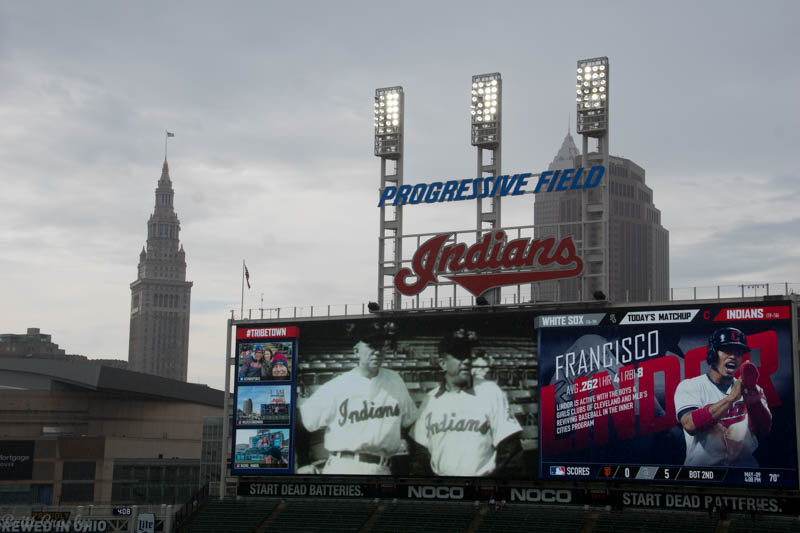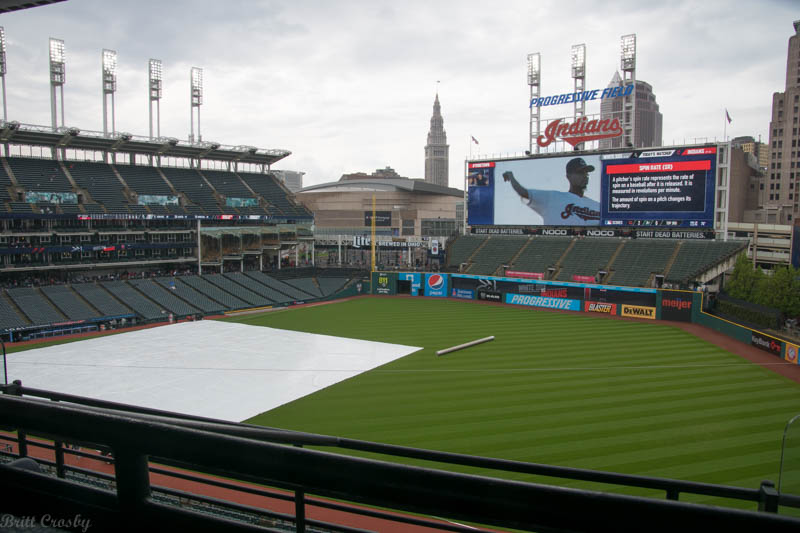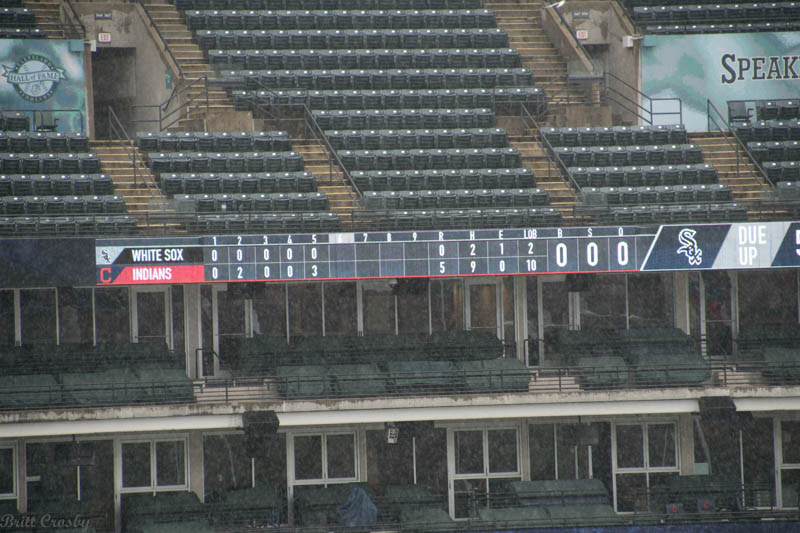 It looked promising for a few minutes, but it was not to be.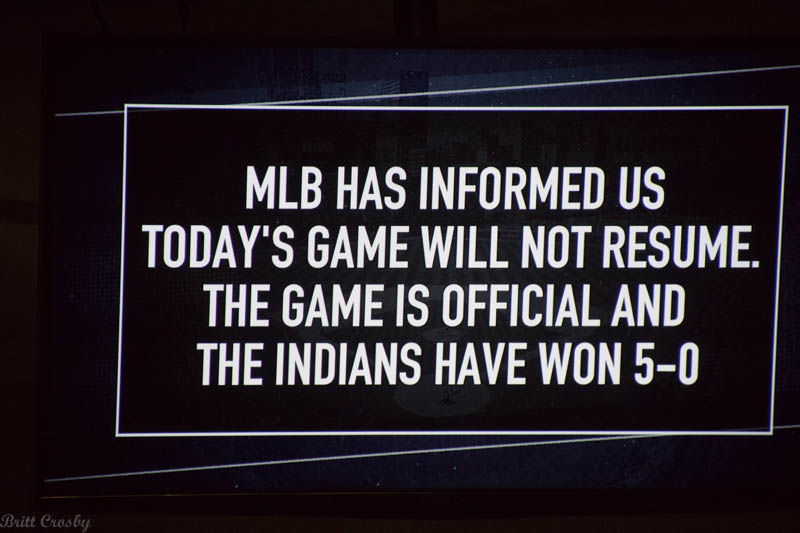 A win is a win.
Cleveland Fallen Firefighters Memorial
362 Erieside Ave / Lerner Way
Next to Cleveland Browns Stadium "FirstEnergy Stadium"
Dedicated 2007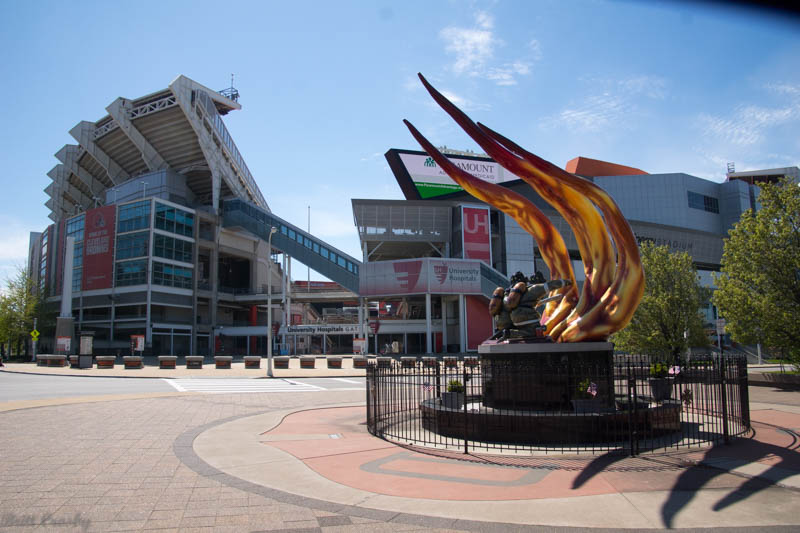 Former Cleveland Fire Headquarters
Built in 1926 as Station 28 - Served until 1982
Included 2nd floor dispatch center
Area fire buffs formed Western Reserve Fire Buffs Association
and set out to preserve Cleveland FD history in a museum.
The museum opened in 2017.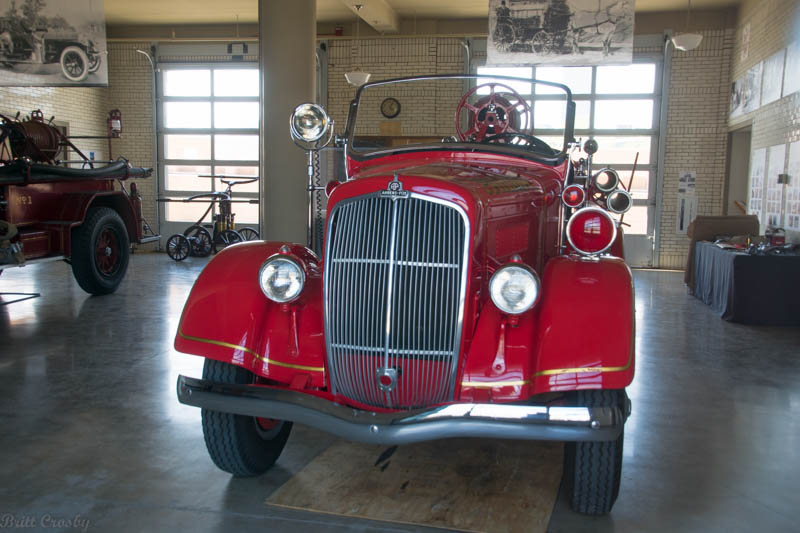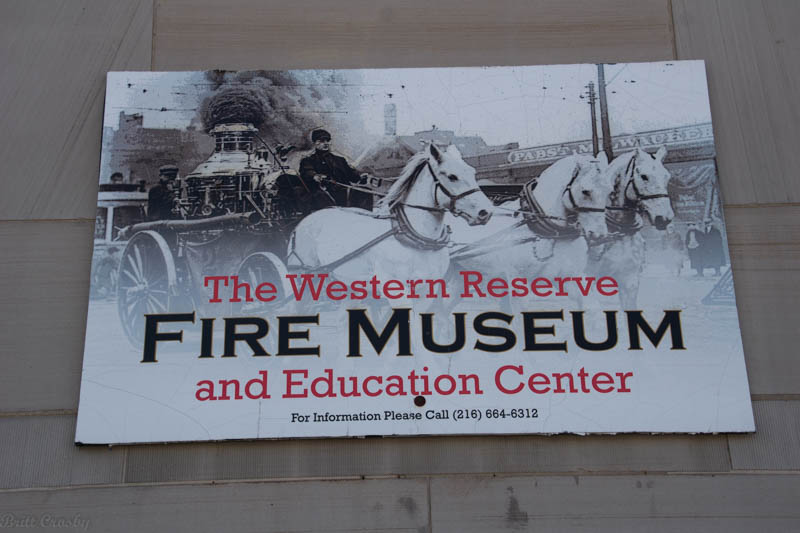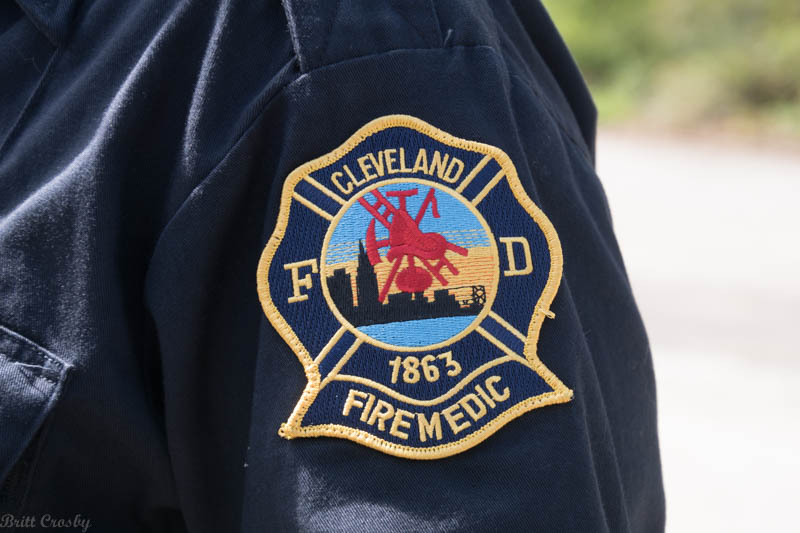 Cleveland and the surrounding communities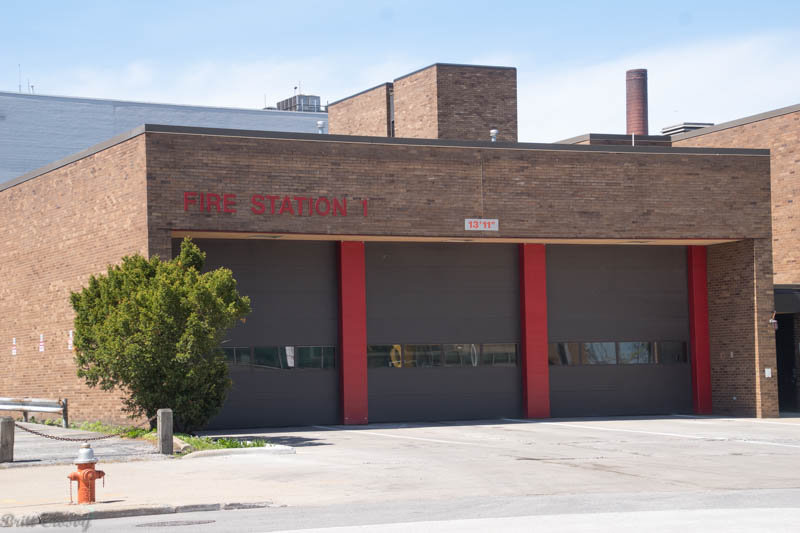 Cleveland Station 1 - Headquarters
Build approx 1975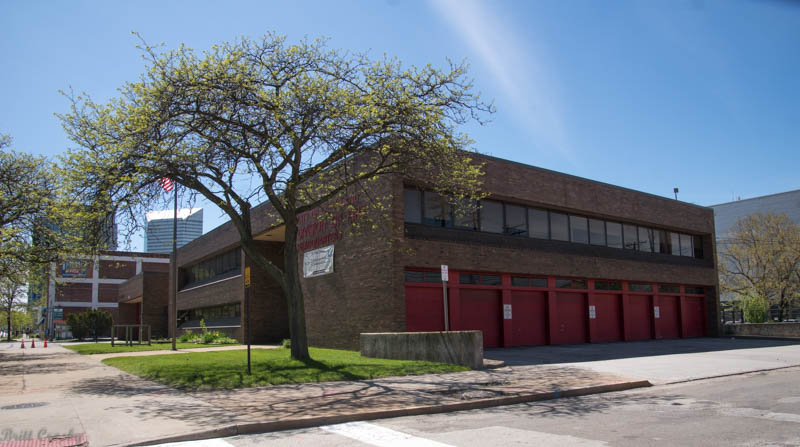 Cleveland Station 4
Built approx 1976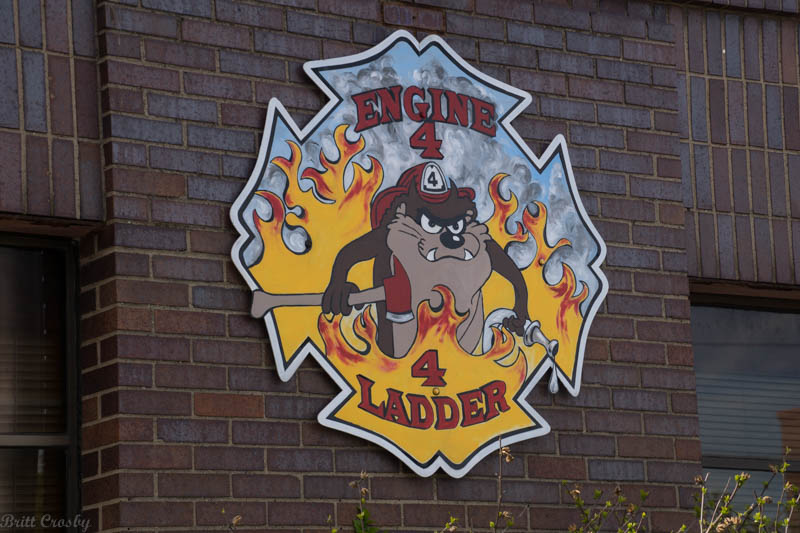 Cleveland Station 6
Built approx 1952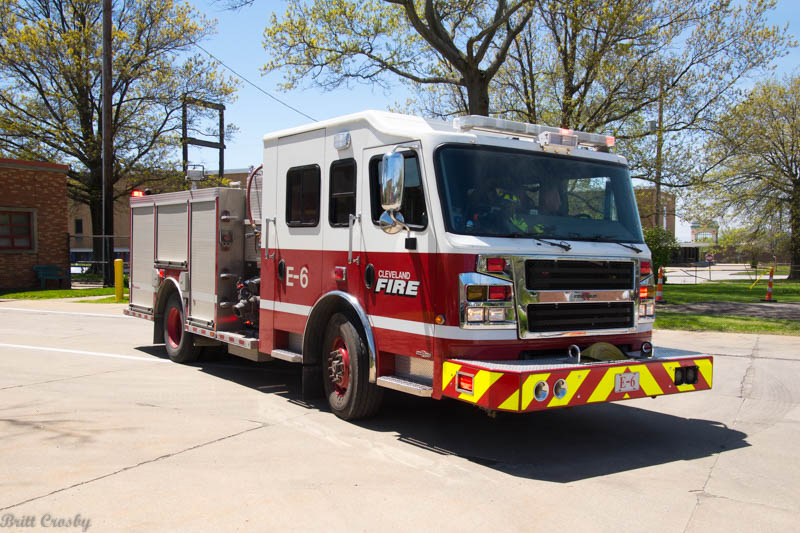 Cleveland Station 7
Built approx 1973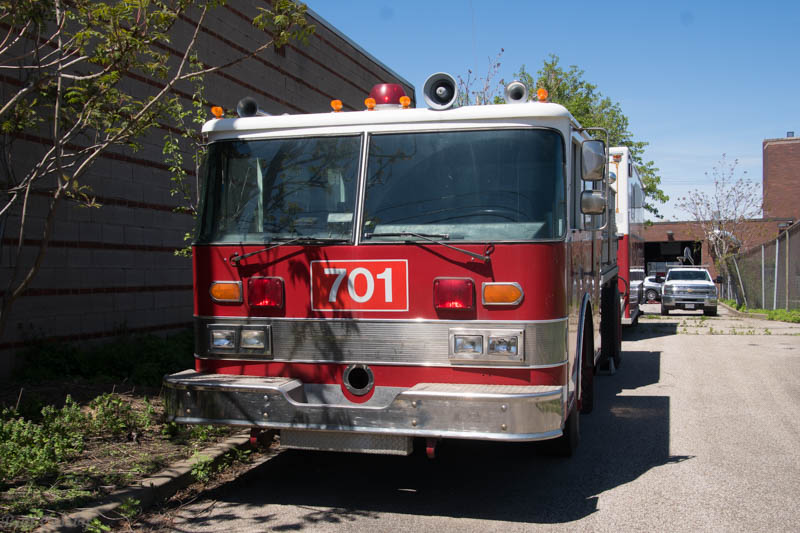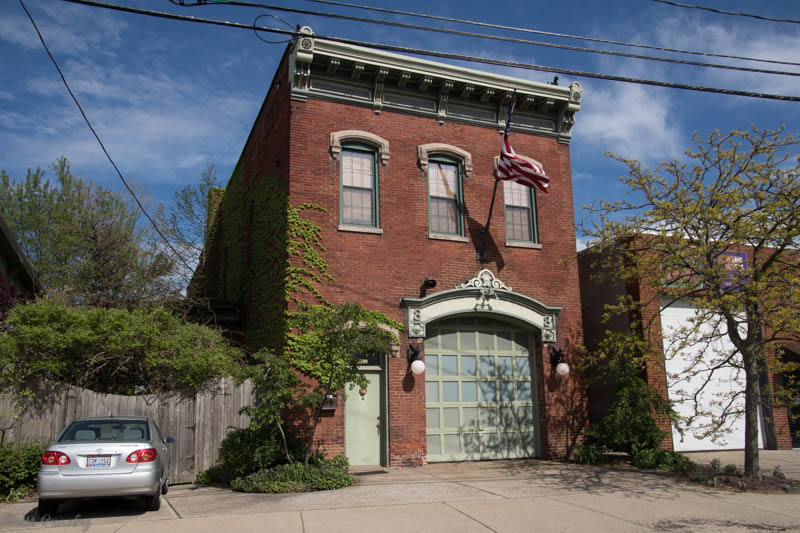 Old Cleveland Station 8
Built approx 1871 - Closed in 1976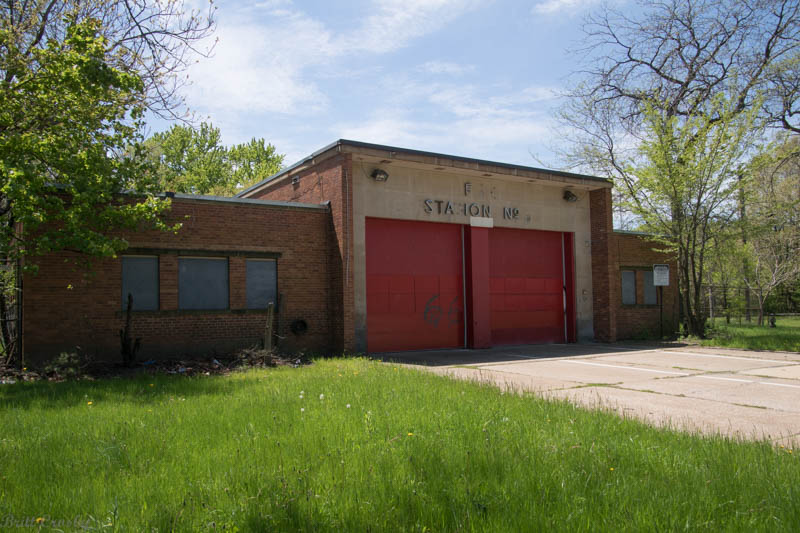 Former Cleveland Station 9 (Closed 2011)
Built Approx 1954
Ladder 9 ran out of here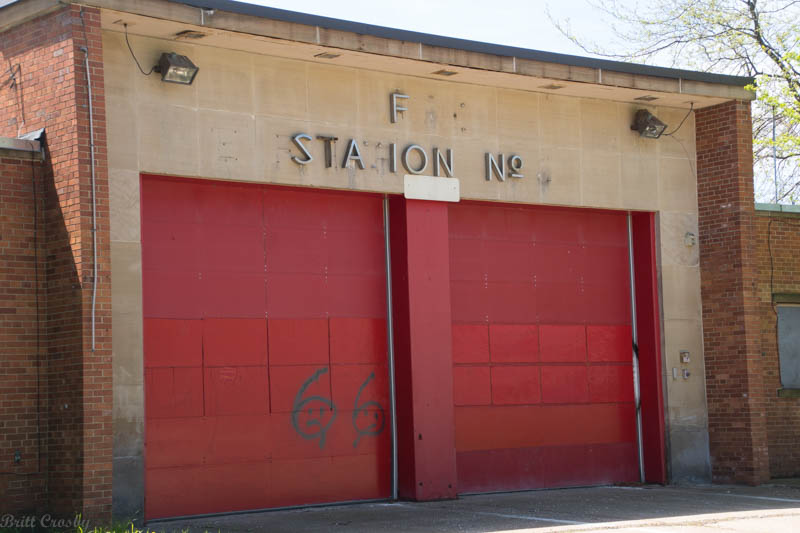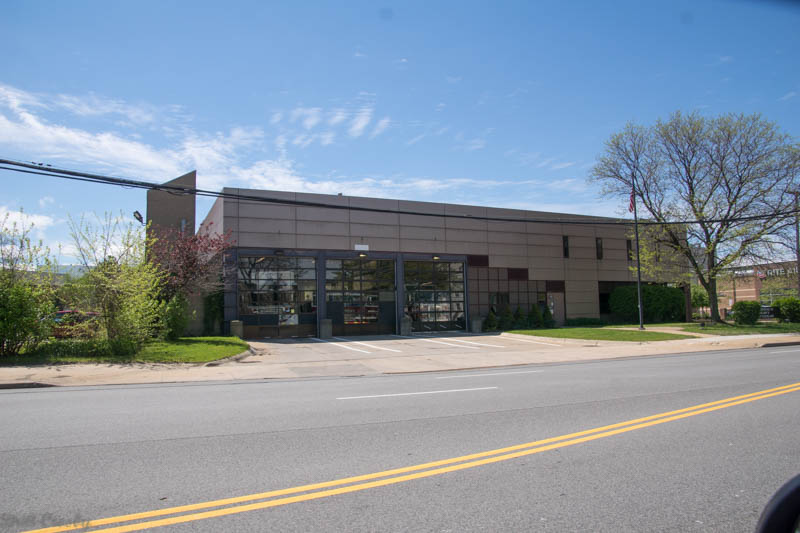 Cleveland Station 10
Built approx 1985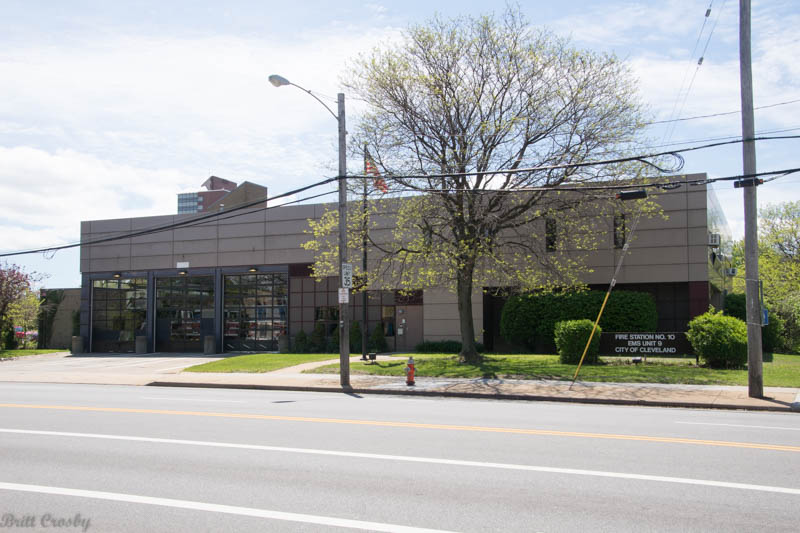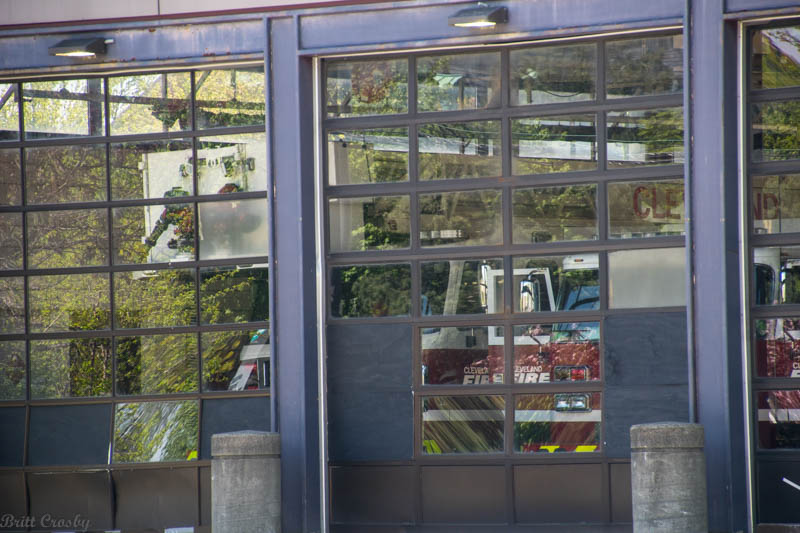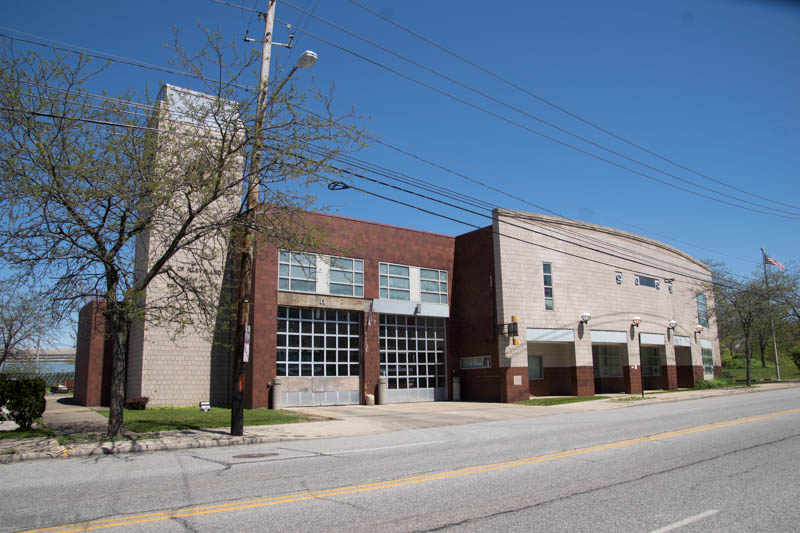 Cleveland Station 11
Opened approx 1989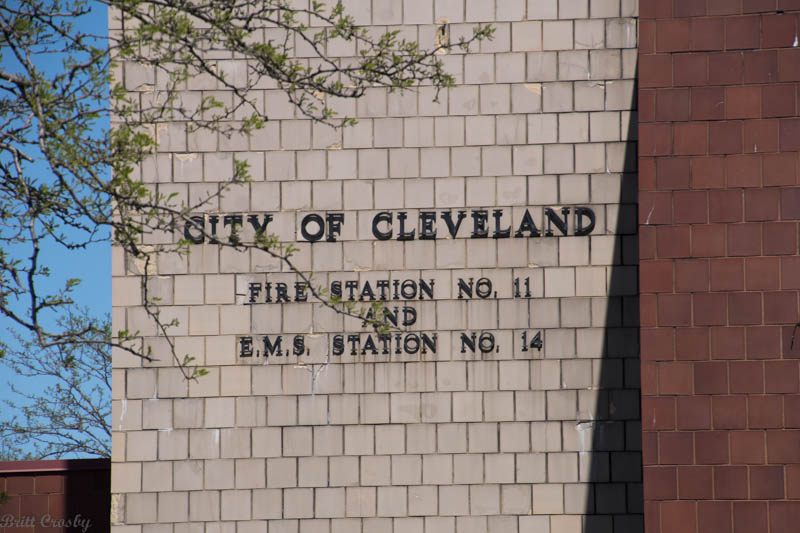 Cleveland Station 13
Opened approx 1981

Cleveland Station 17
Utilized by TTF (Heavy Rescue Engine), Dive Unit, and Fire Invest Unit
Station opened approx 1951
E17 & L17 both disbanded 2004/2011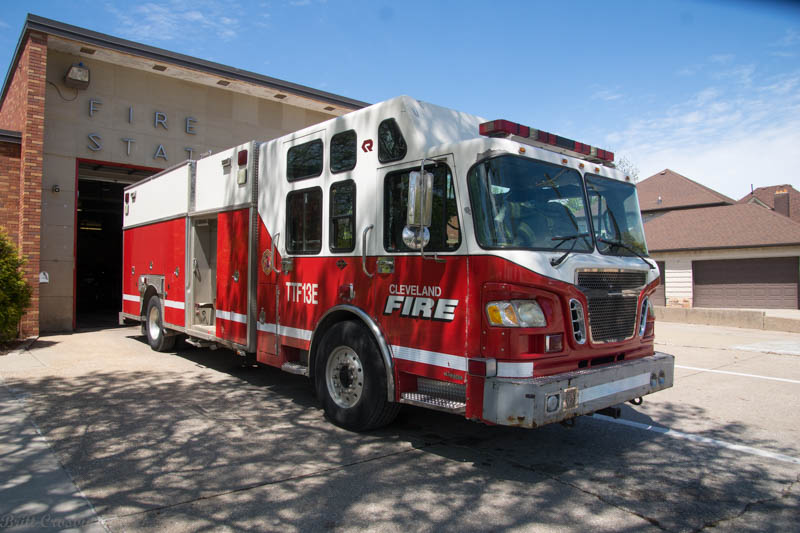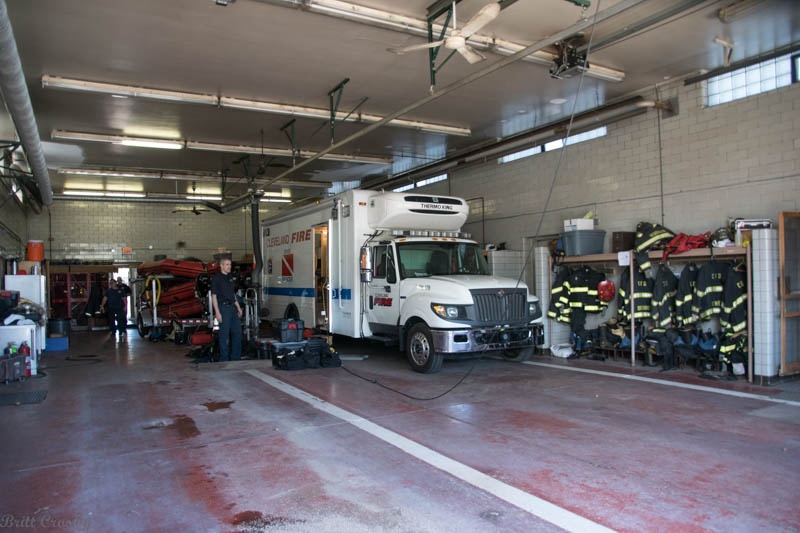 Cleveland Station 20
Built approx 1985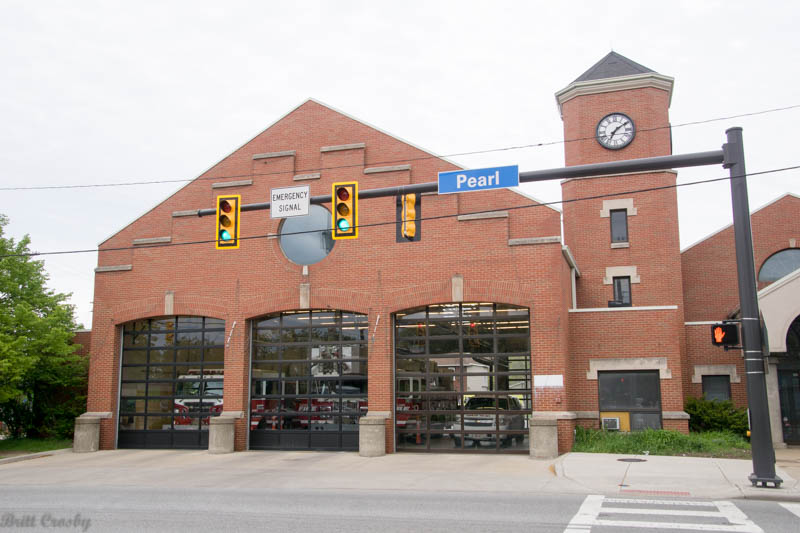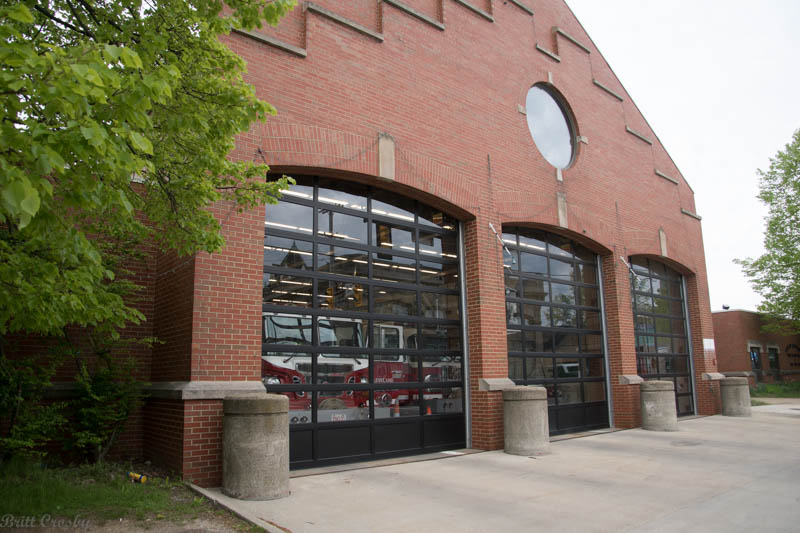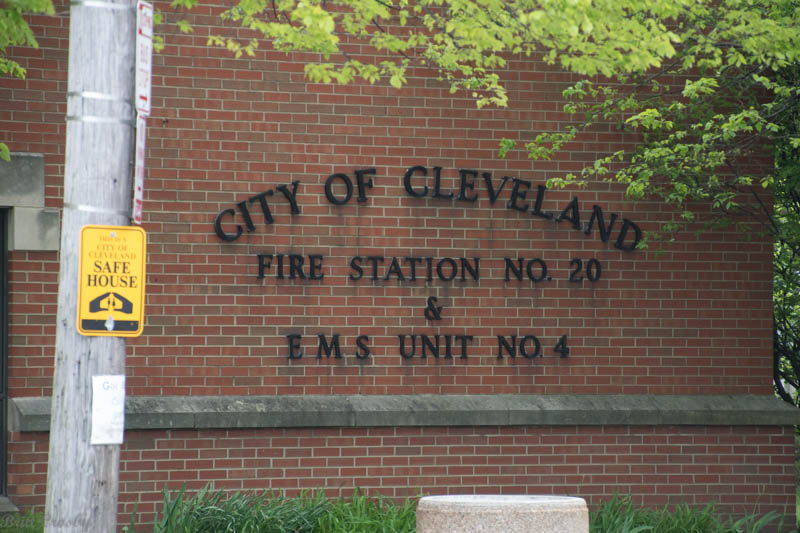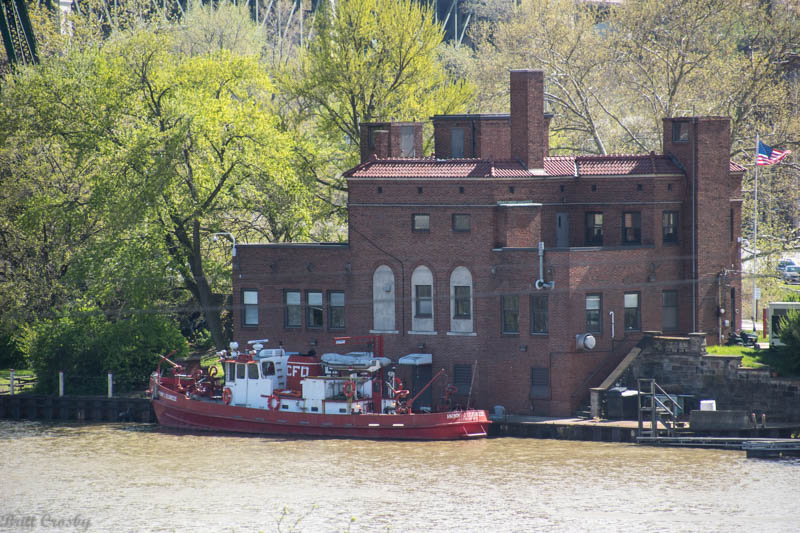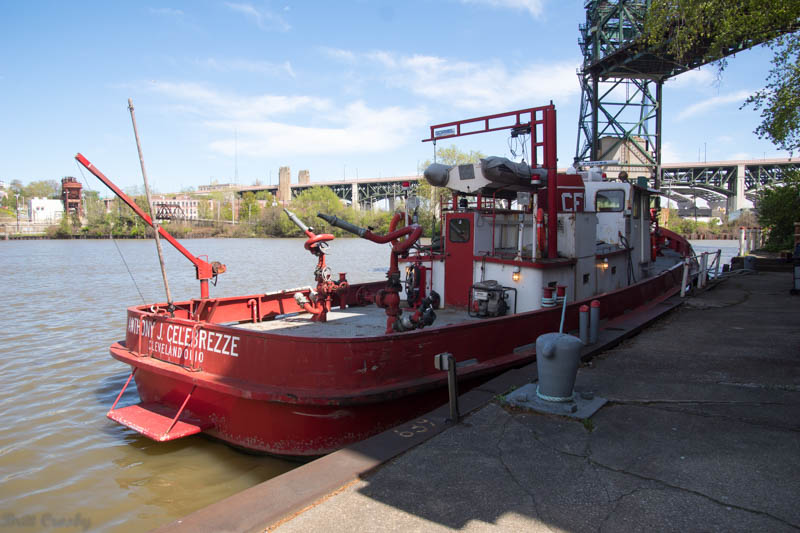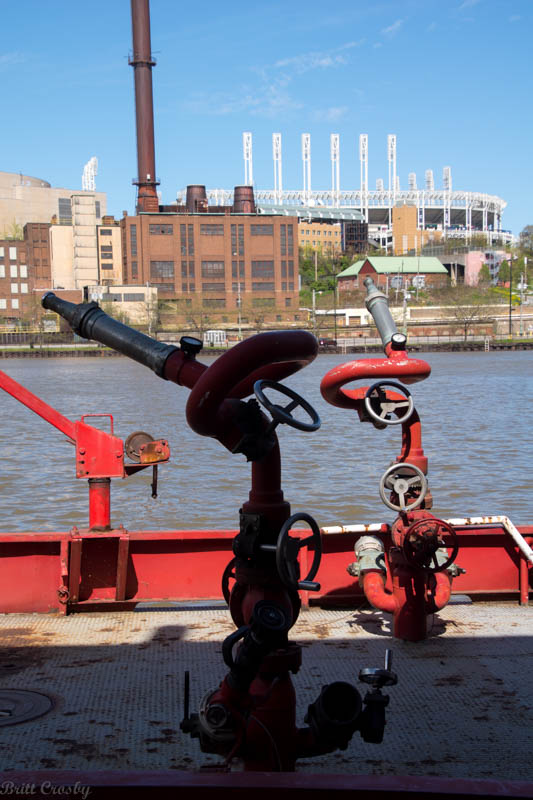 The Cleveland Indians play at "Progressive Field" across the river.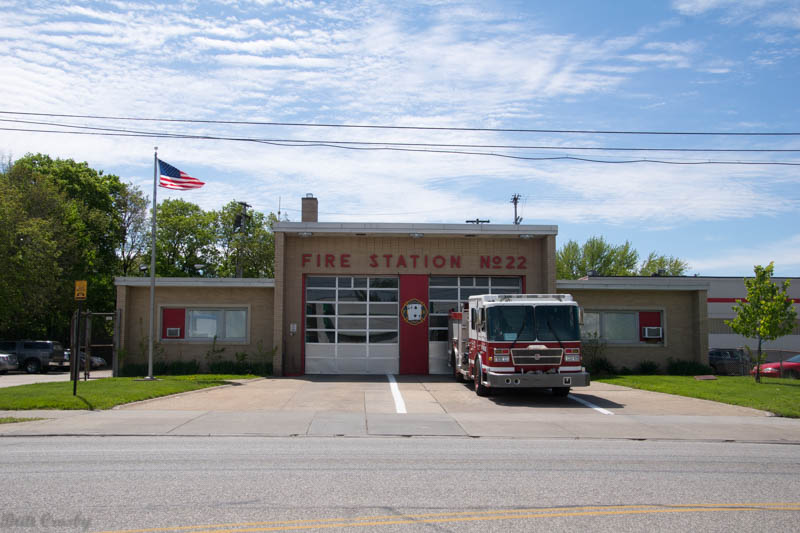 Cleveland Station 22
Built approx 1960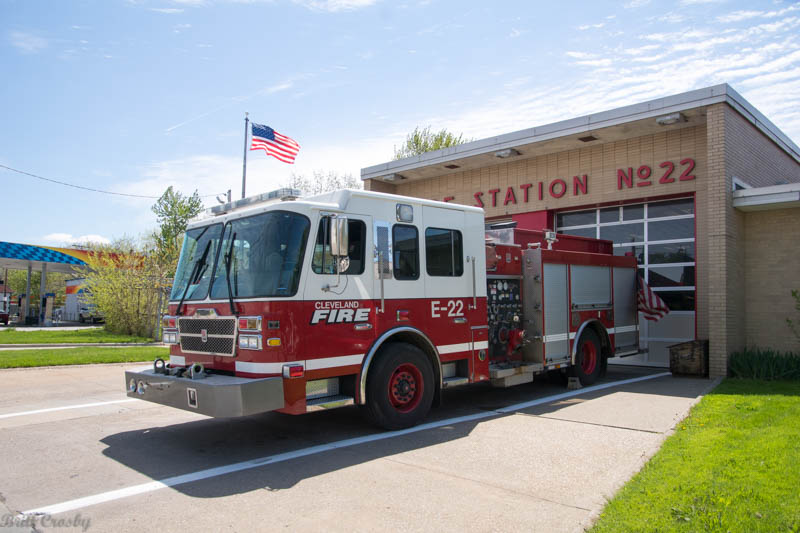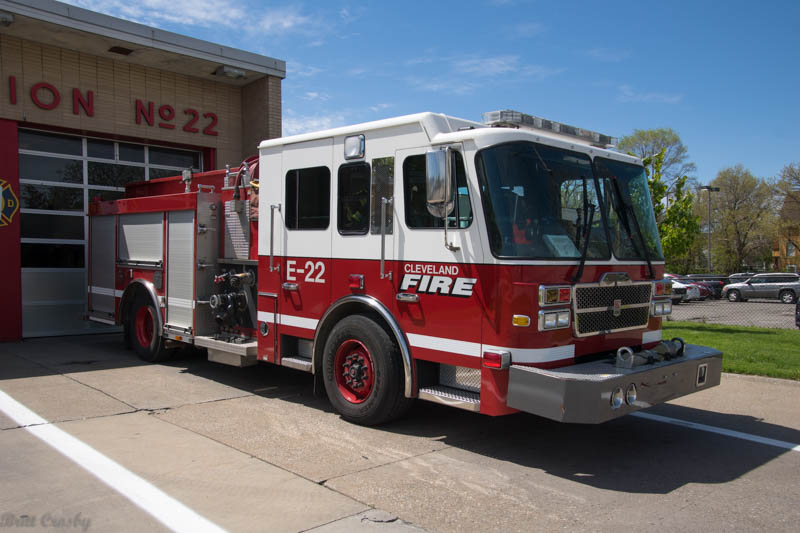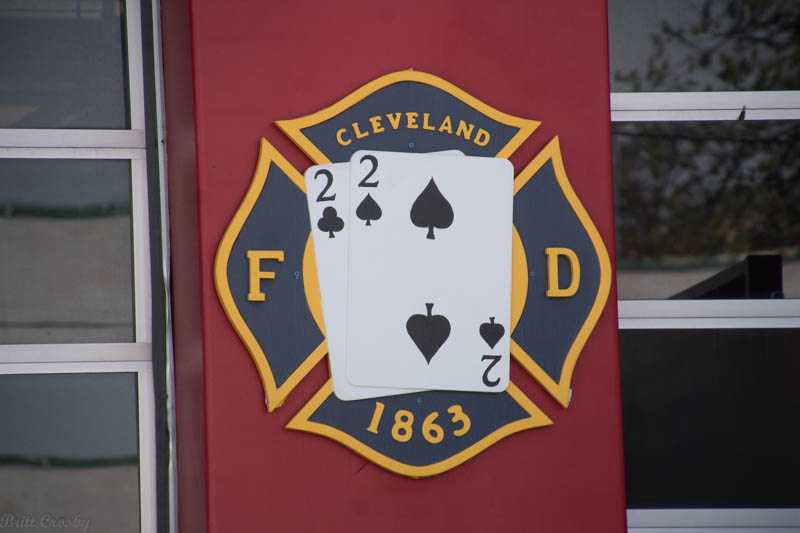 Cleveland Station 23
Built approx 1958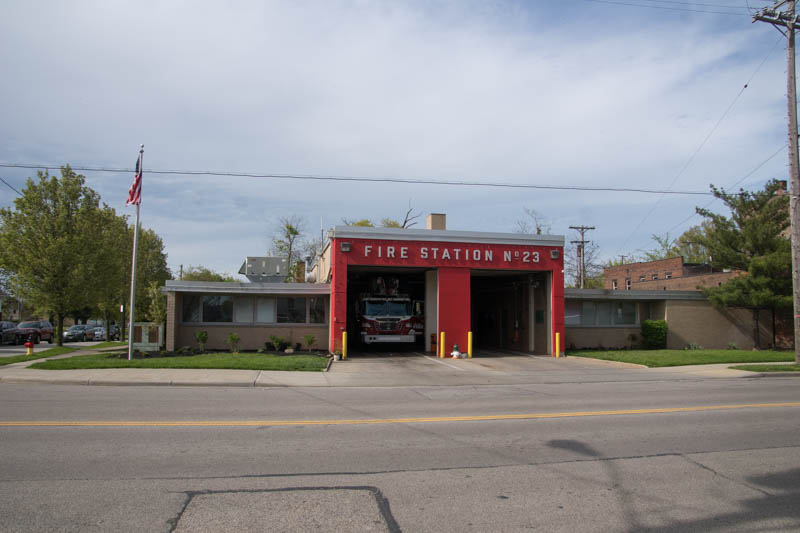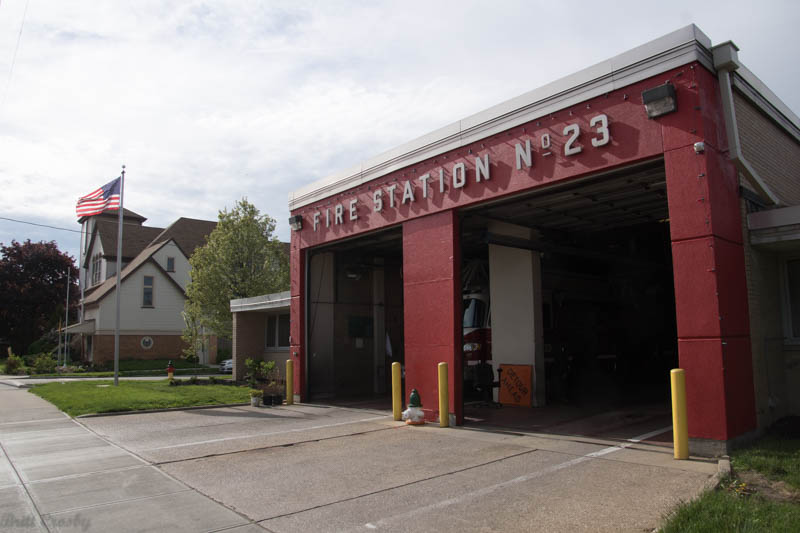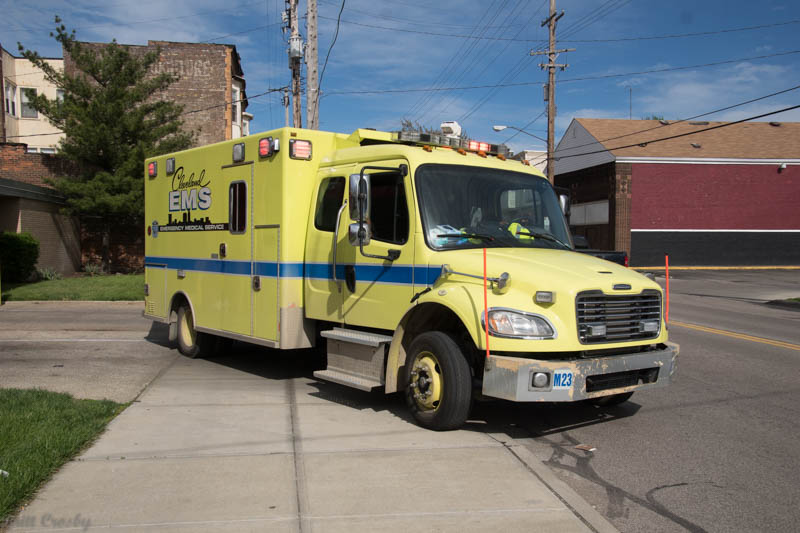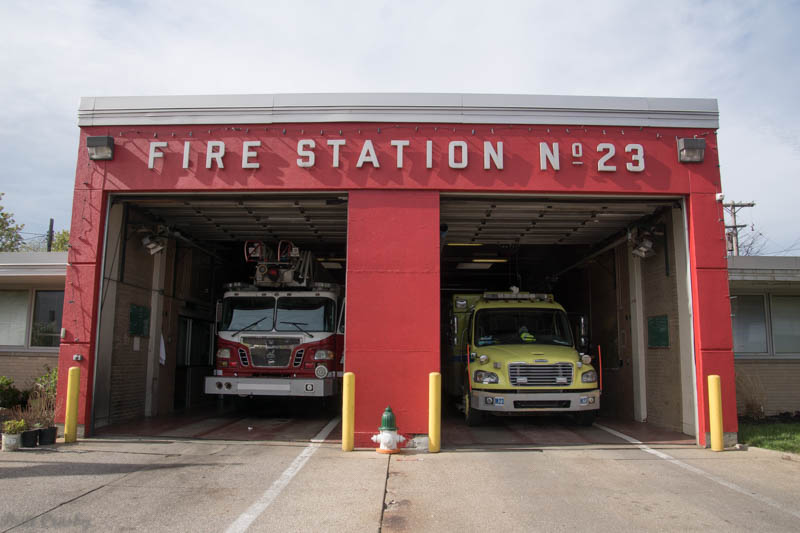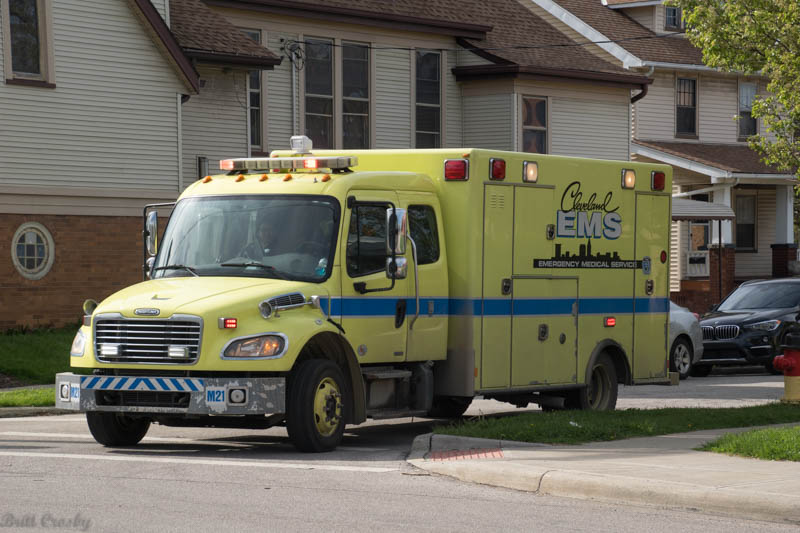 Cleveland Station 24
Built approx 1894 as Station 20
It was closed in 1986, reopened as Engine 24 in 1987
Oldest operating station in Cleveland.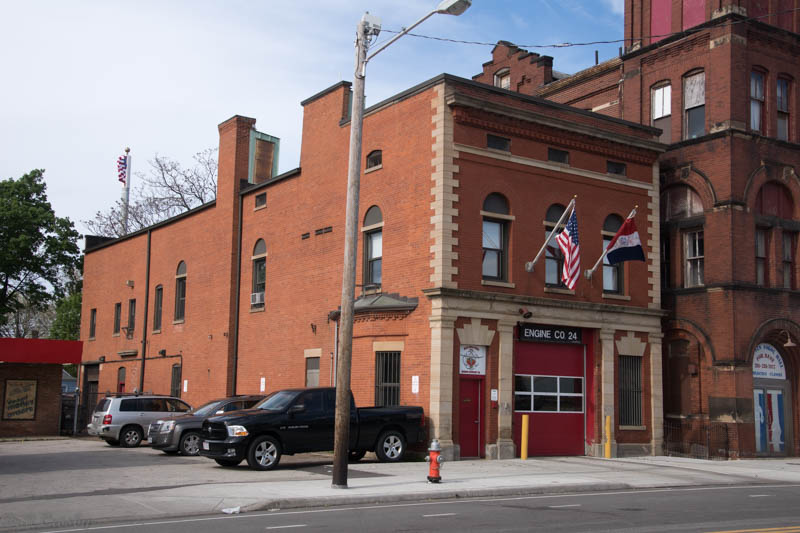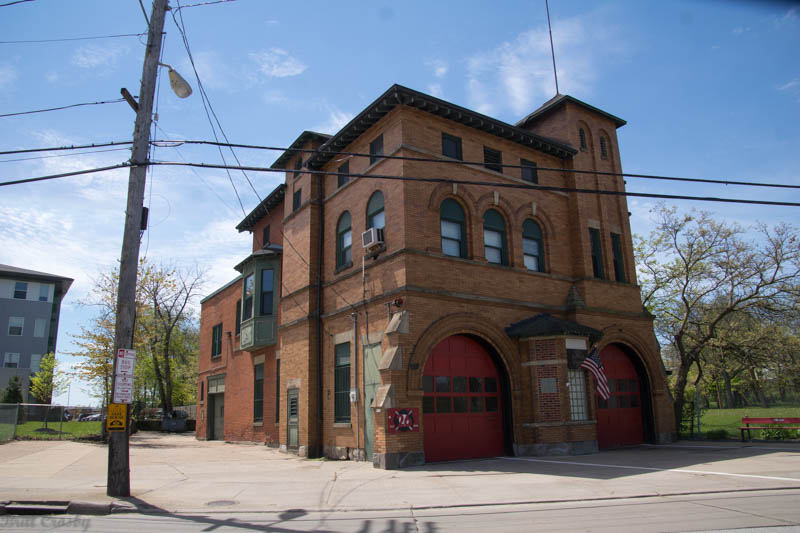 Cleveland Station 26
Built approx 1898
Originally housed a Steamer and Hose Cart
Currently the oldest continuously open station in the city.
"The Bat Cave"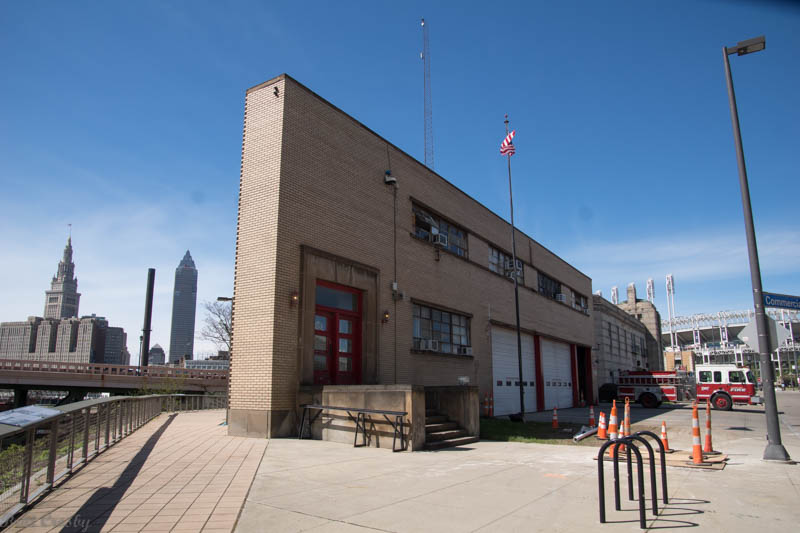 Cleveland Station 28 (E-2)
Built approx 1926
Located next to the Fire Museum and the I-90 overpass.
BEARS = Bureau of Equipment and Repair Services
Cleveland Station 30
Built approx 1981
(the Glenville section was the Birthplace of Superman in 1938)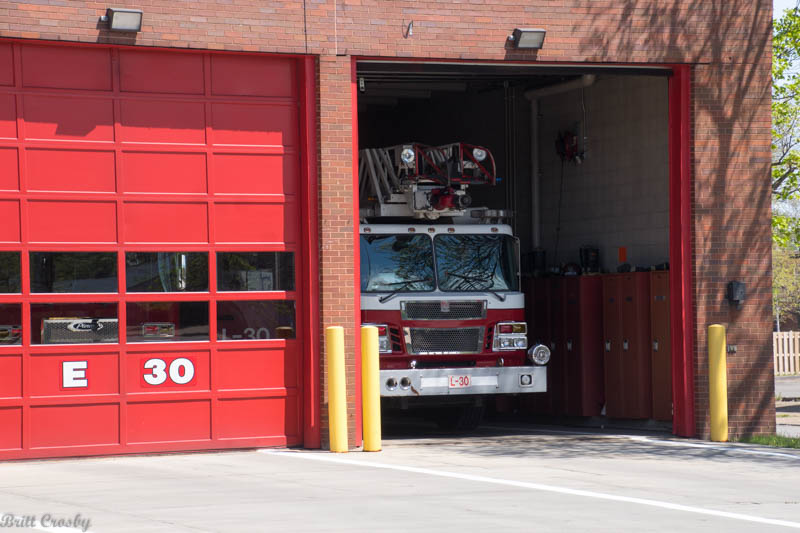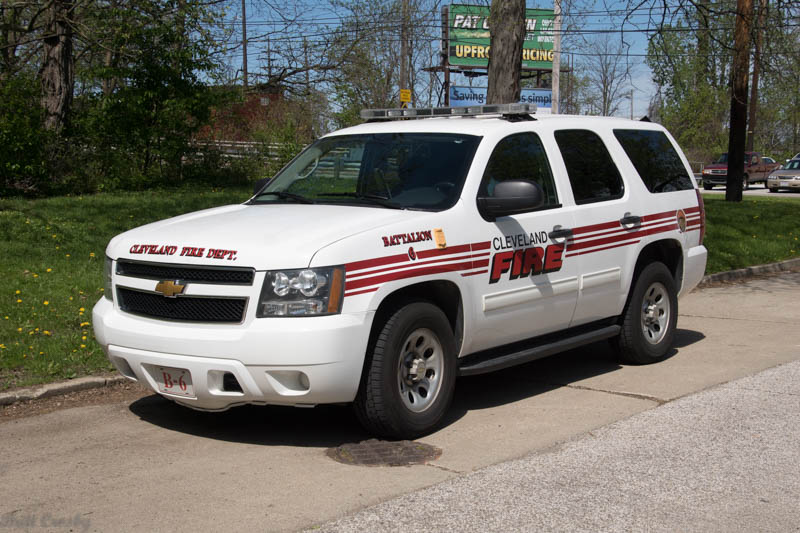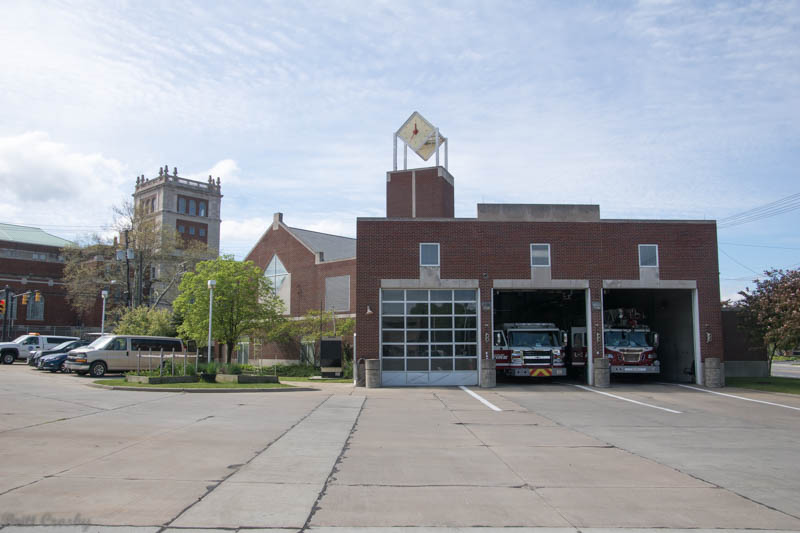 Cleveland Station 31
Built approx 1991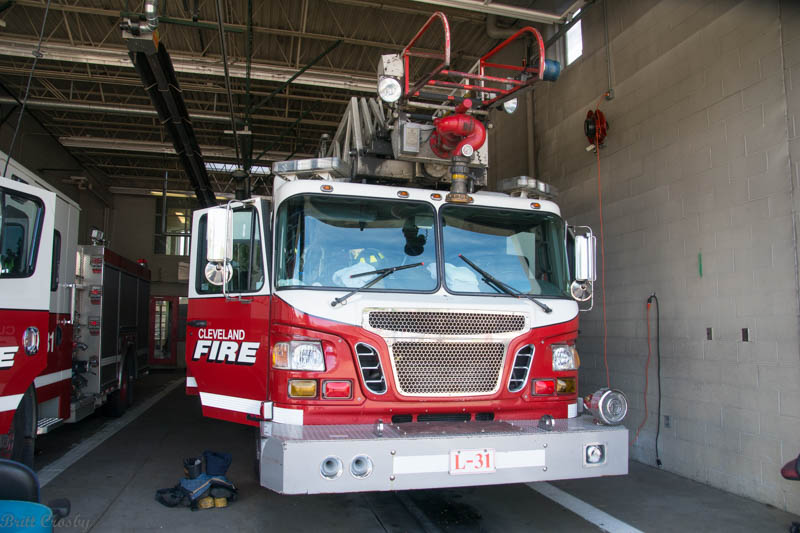 Cleveland Station 33
Built approx 1954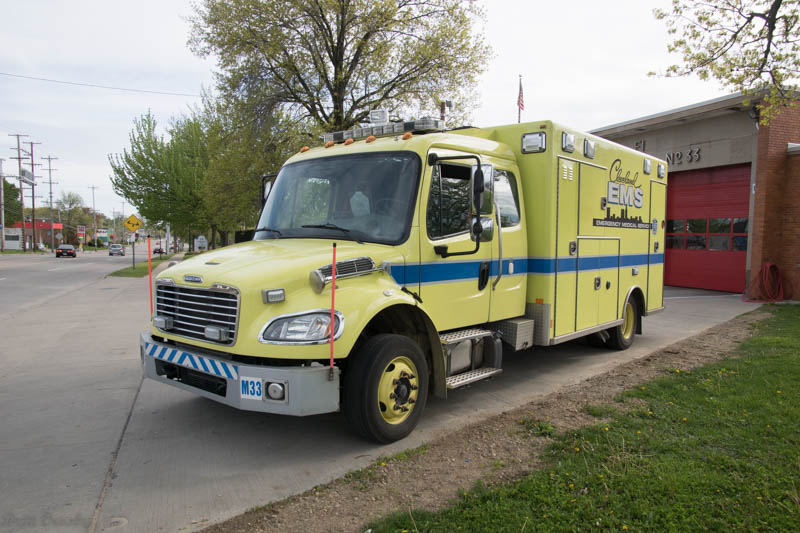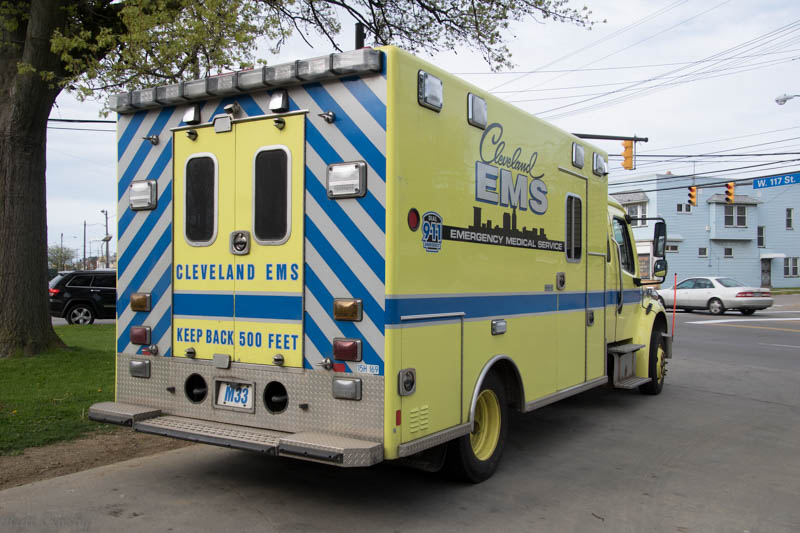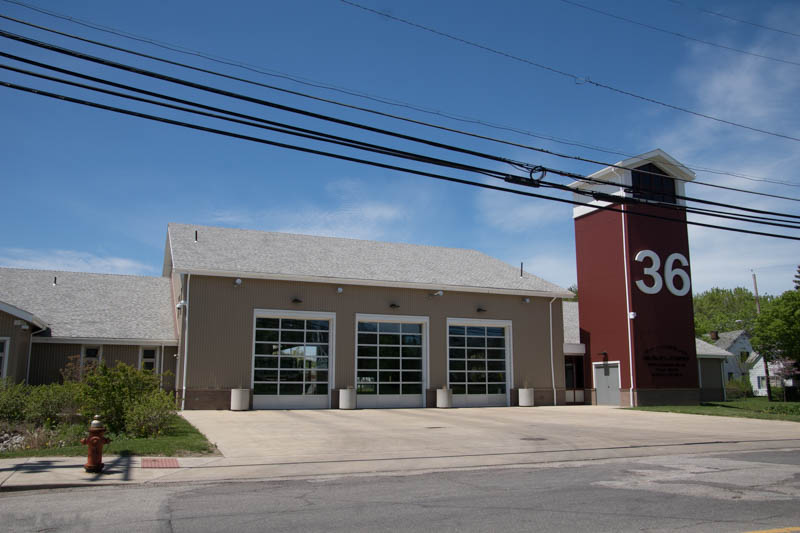 Cleveland Station 36
One of the newest stations in the city opened in 2016.
The last "new" station in Cleveland opened 25 years ago in 1991 - Station 11.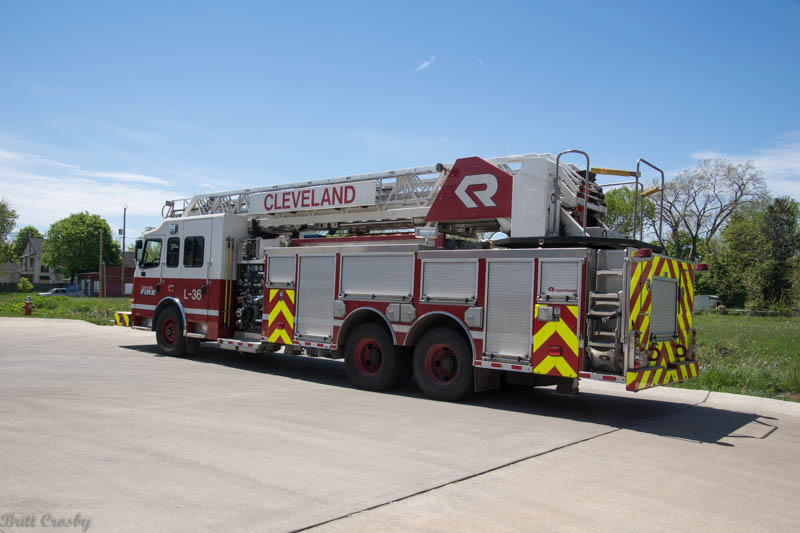 The "old" Station 36
3720 E 131st St (just down the road from new Station 36)
Opened in 1922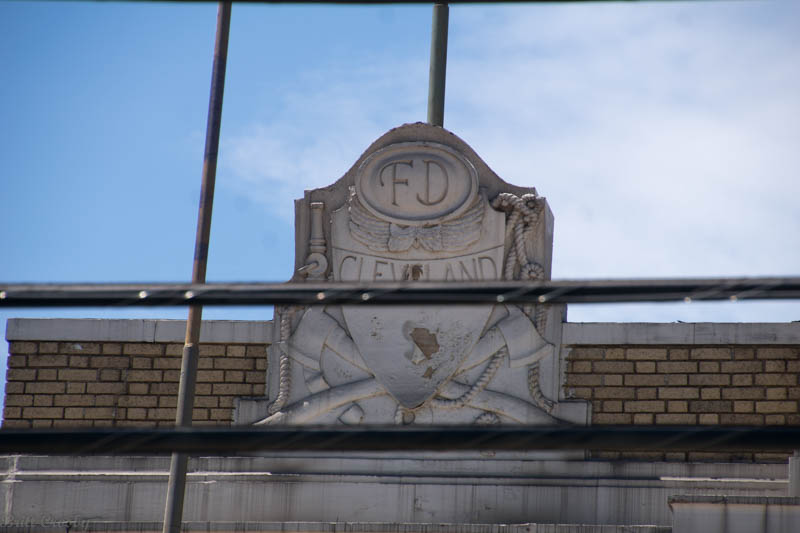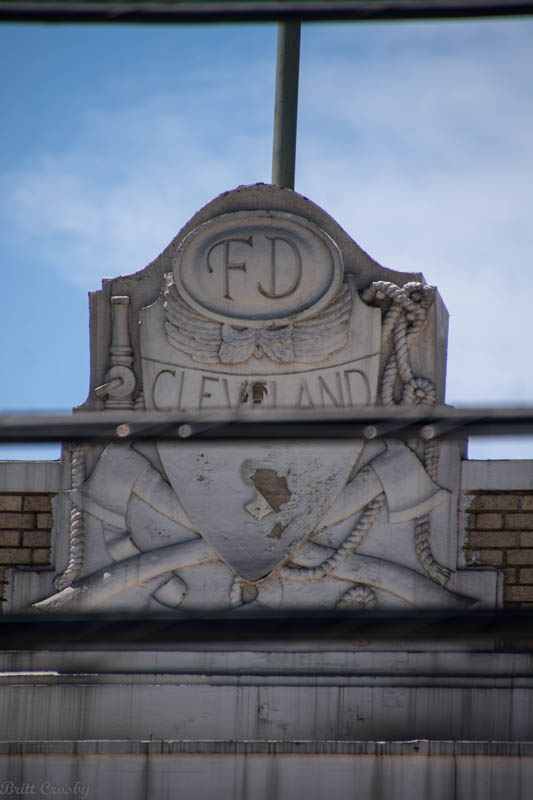 Cleveland Station 38
Built approx 1954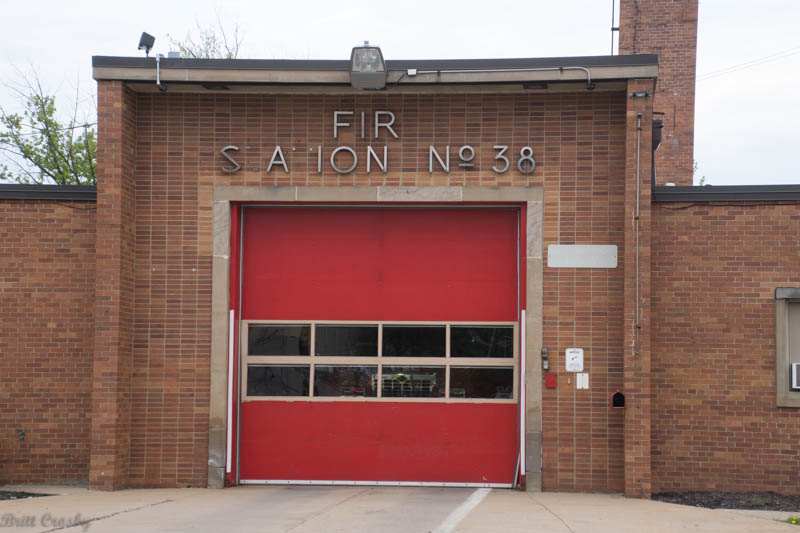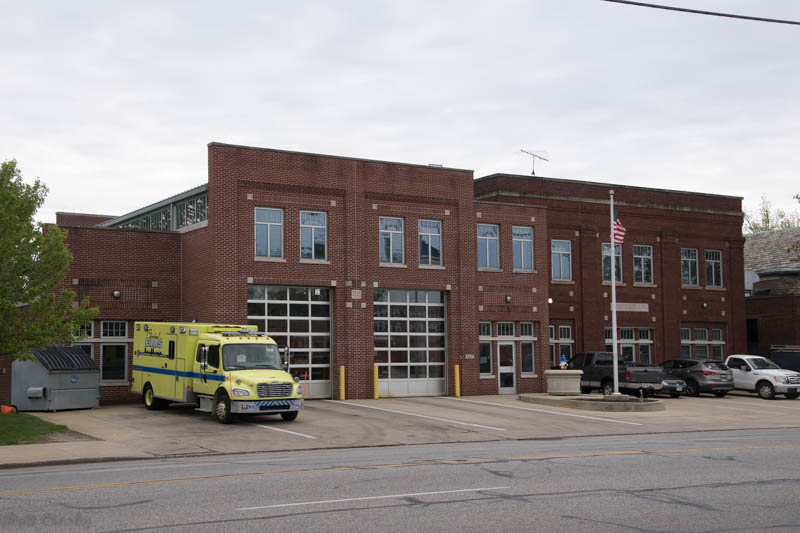 Cleveland Station 39
Original station built 1917 - Renovation/addition 2003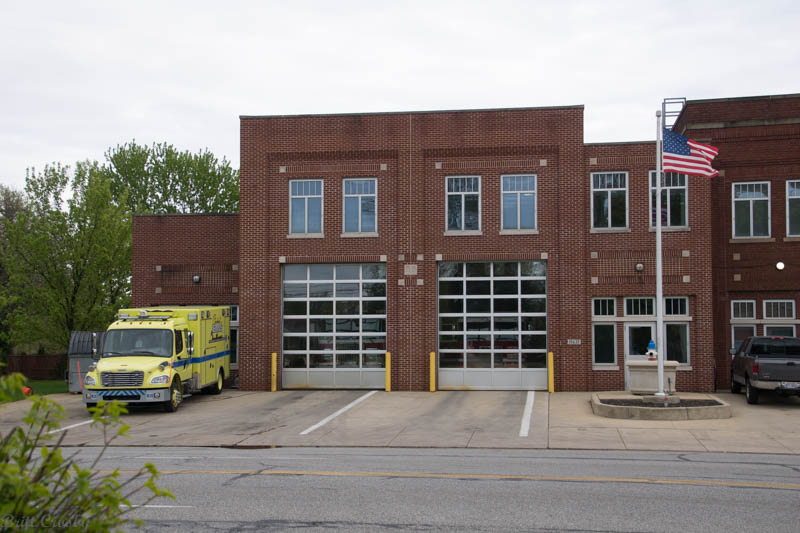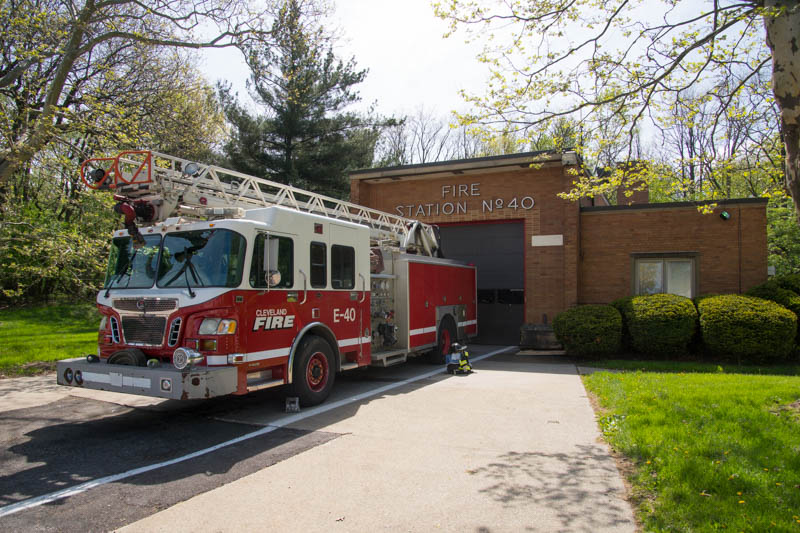 Cleveland Station 40
Built approx 1956
Easternmost station.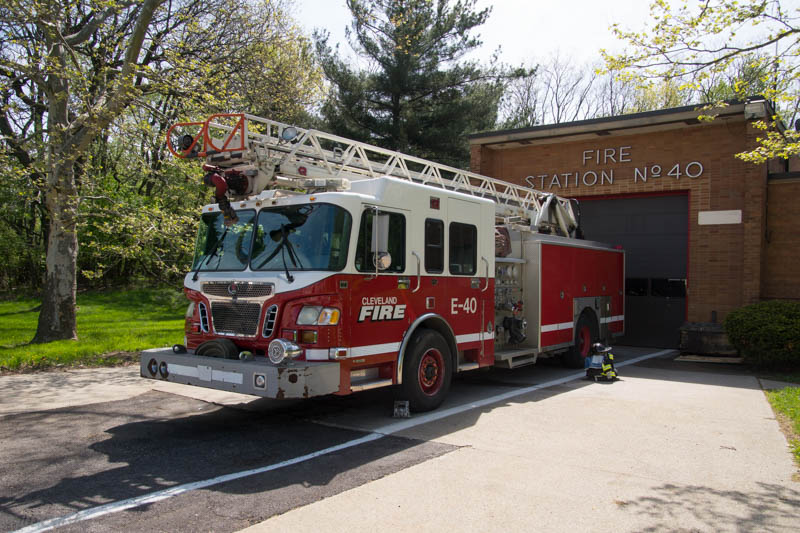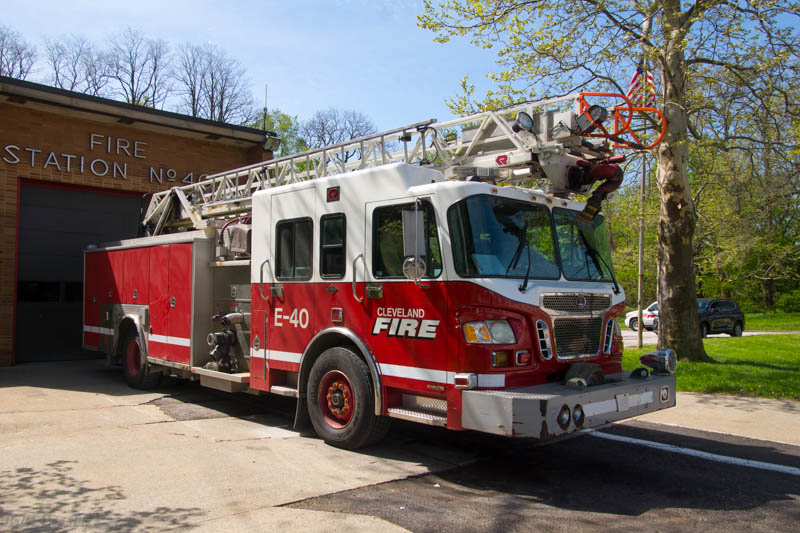 Cleveland Station 41
Built approx 1947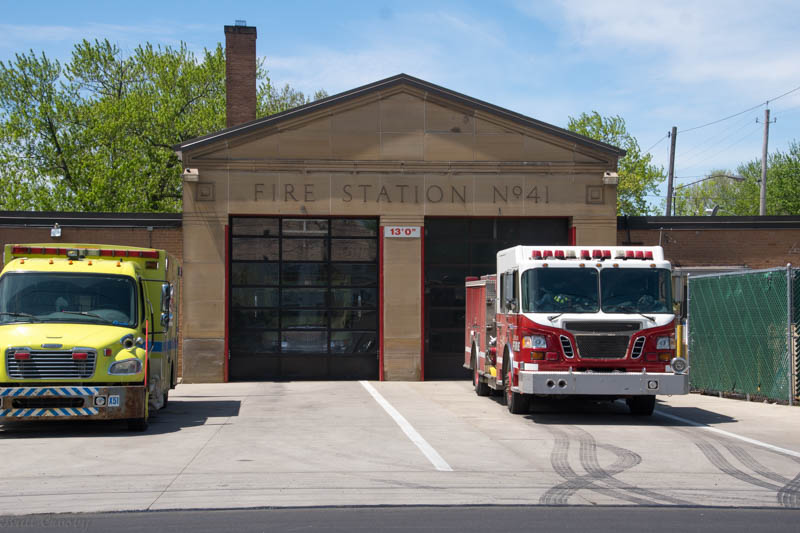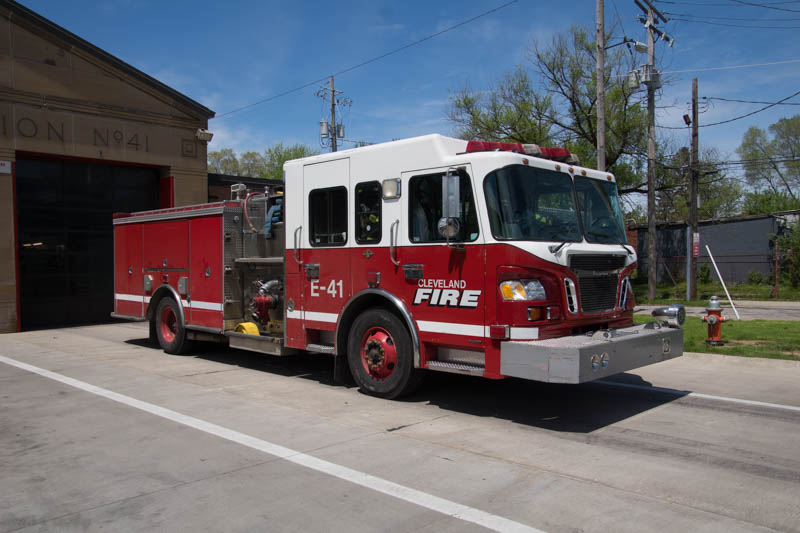 Cleveland Station 42
Built approx 1949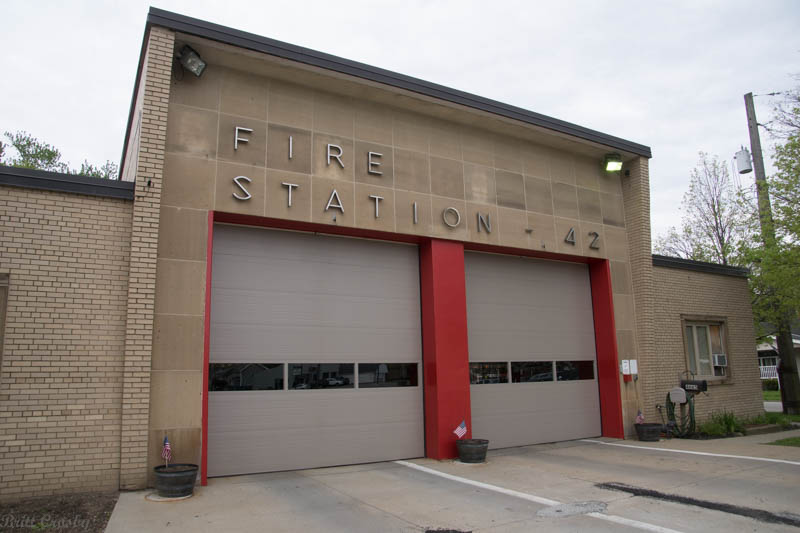 Cleveland Station 43
Built approx 1949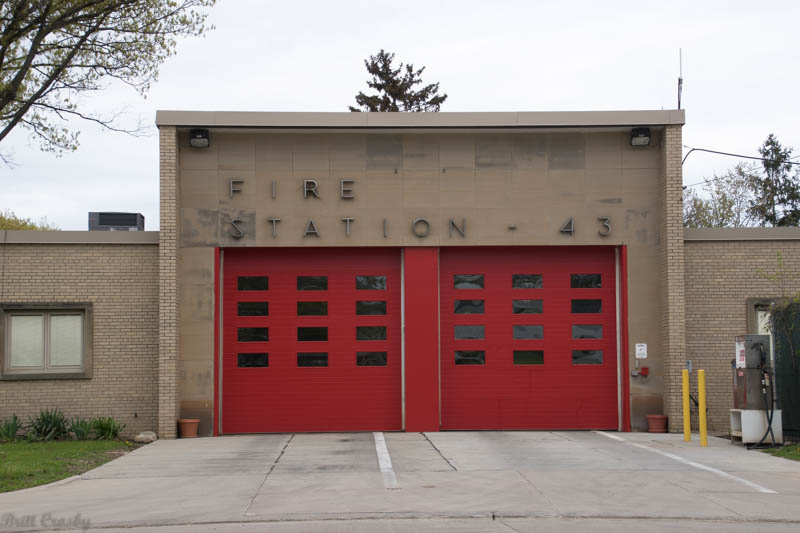 EUCLID STATION 1
Euclid FD is located east of Cleveland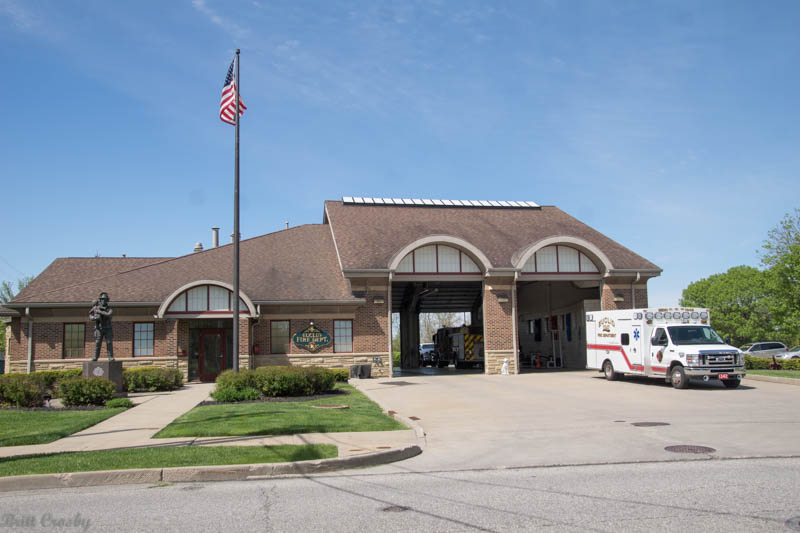 EUCLID STATION 2
Euclid FD is located east of Cleveland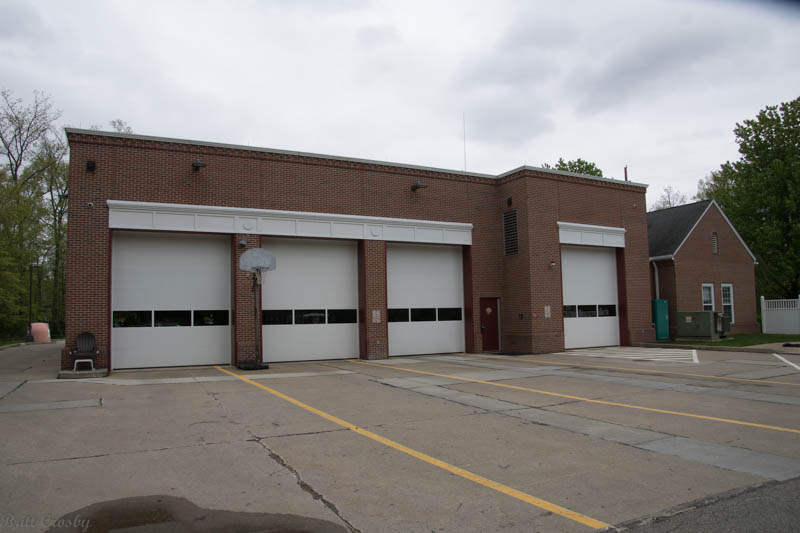 WESTLAKE STATION 1
Westlake FD is located west of Cleveland
WESTLAKE STATION 2
Westlake FD is located west of Cleveland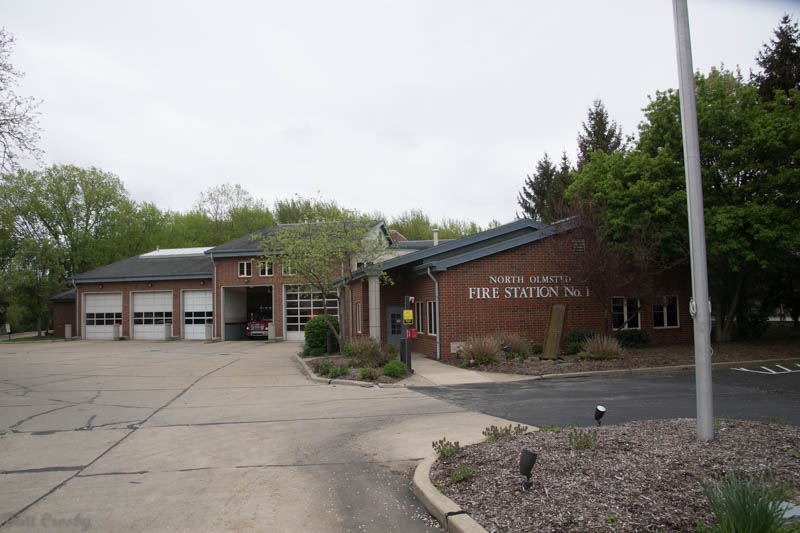 NORTH OLMSTED STATION 1
North Olmsted FD is located west of Cleveland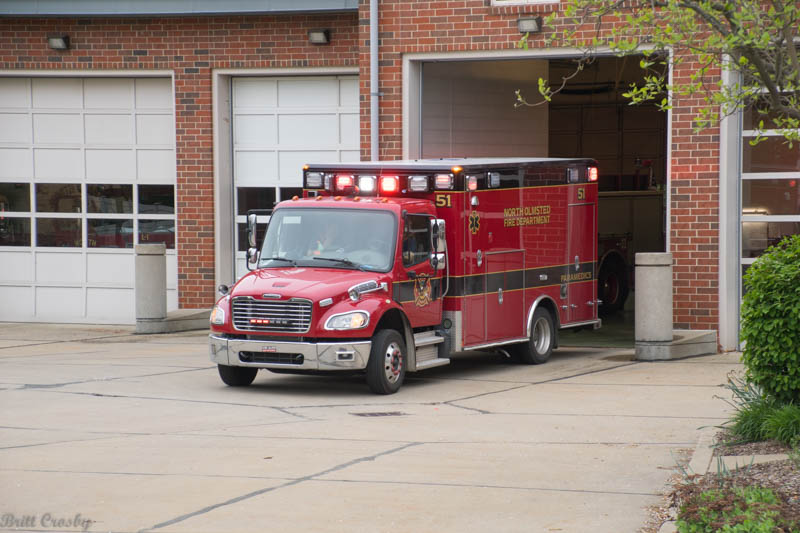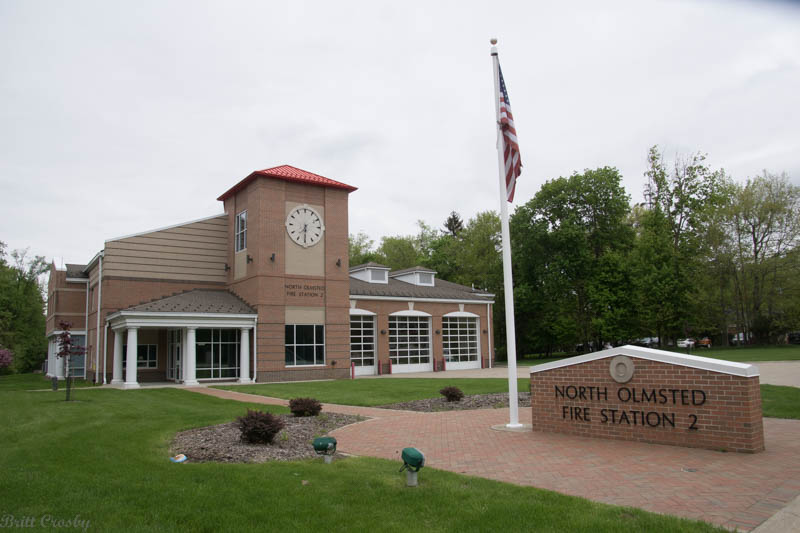 NORTH OLMSTED STATION 2
North Olmsted FD is located west of Cleveland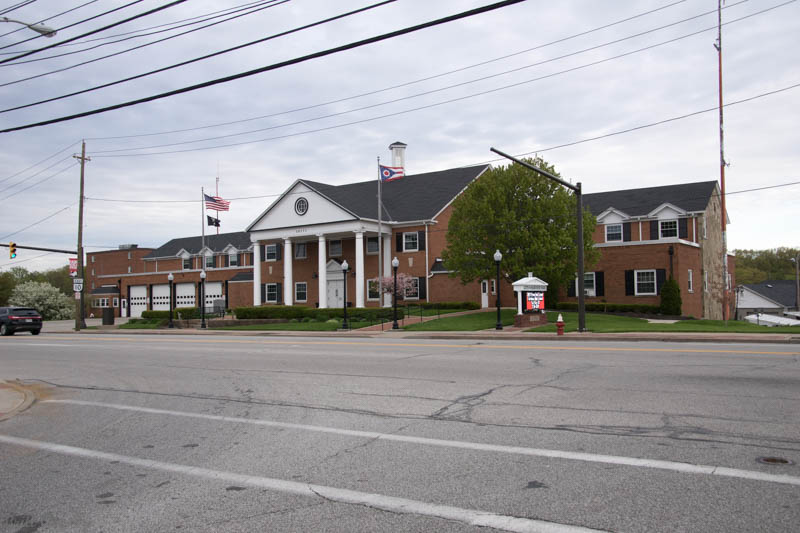 FAIRVIEW PARK STATION 1
Fairview FD is located west of Cleveland
CapeCodFD.com
2019