CapeCodFD.com
PETER CONNICK
CHATHAM FIRE CHIEF RETIRES
May 29, 2020
CHANGING OF THE GUARD
The Chatham Fire Department held a retirement ceremony at Headquarters on Friday May 29, 2020
to thank retiring Fire Chief Peter Connick for his 40+ years of service.
This was followed by swearing in ceremonies for new Fire Chief David DePasquale,
Deputy Chief Justin Tovano, and Lt Scott Long.
Chief Connick began his fire service career in Wellfleet and then joined the Chatham FD in 1979.
He served as a Firefighter/Paramedic for many years, then as a Captain for many years.
In 2011 he was promoted to Deputy Chief and in 2017 became Chief of the Department.
In addition, he taught EMT classes at CCCC for 4 decades.
As fire departments continue to deal with the Covid-19 Virus, many of the traditional ceremonies
have to be modified. So, members wearing masks stood with Chief Connick as fire and police
apparatus from across Cape Cod conducted a drive by parade in honor of his service.
Swearing in ceremonies were done on Zoom to limit the number of people in person.
CONGRATULATIONS TO ALL!
Chatham Fire Department's new Deputy Chief Justin Tovano and Fire Chief David DePasquale.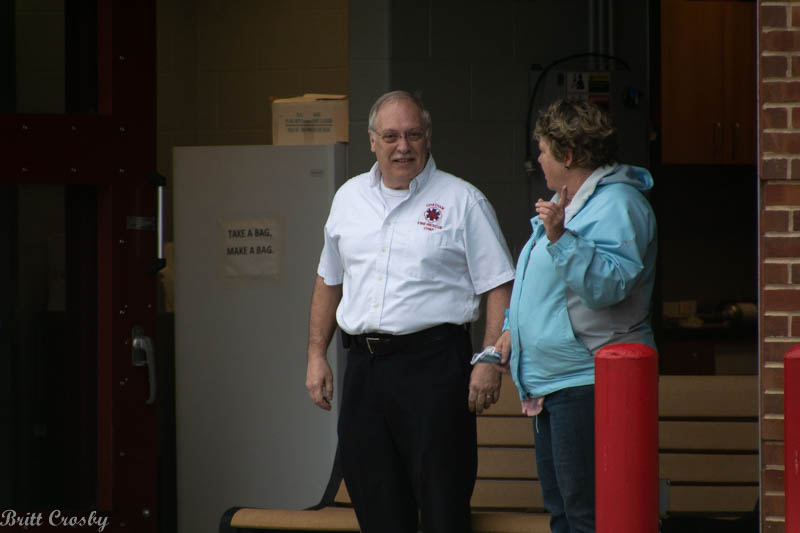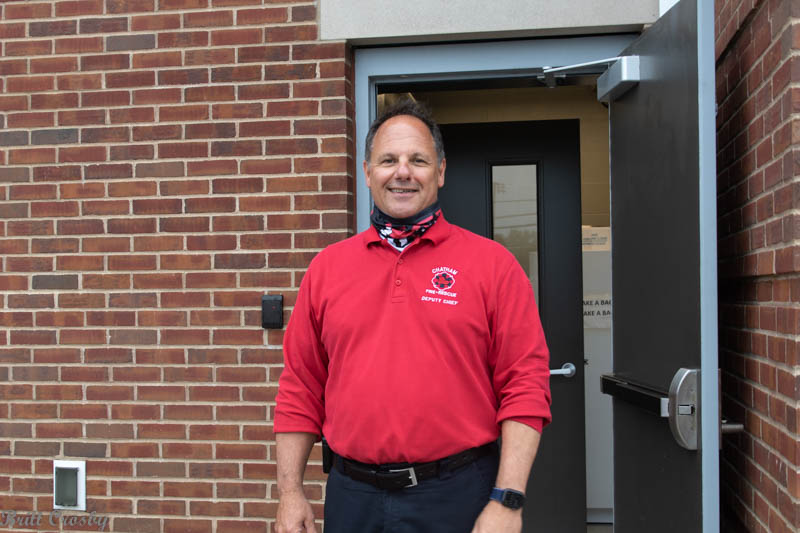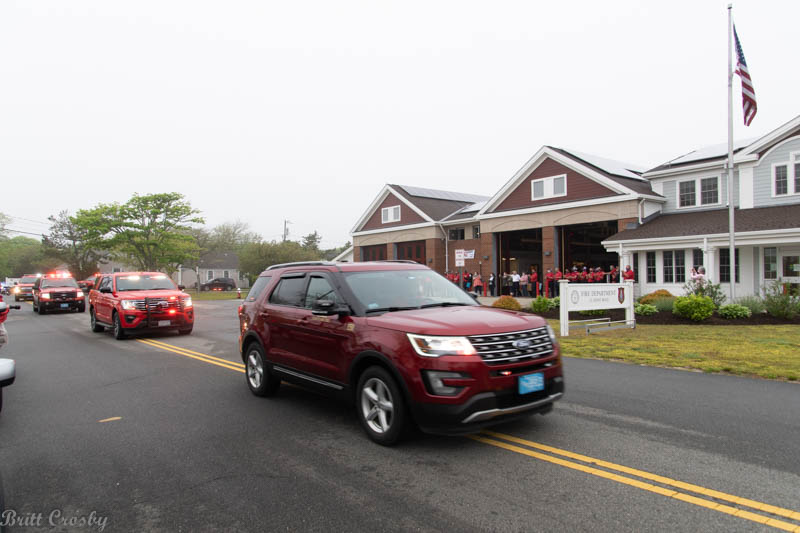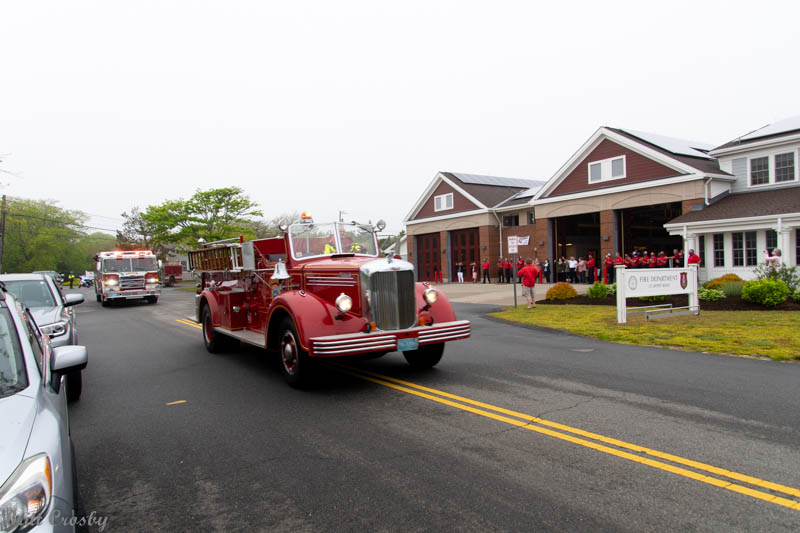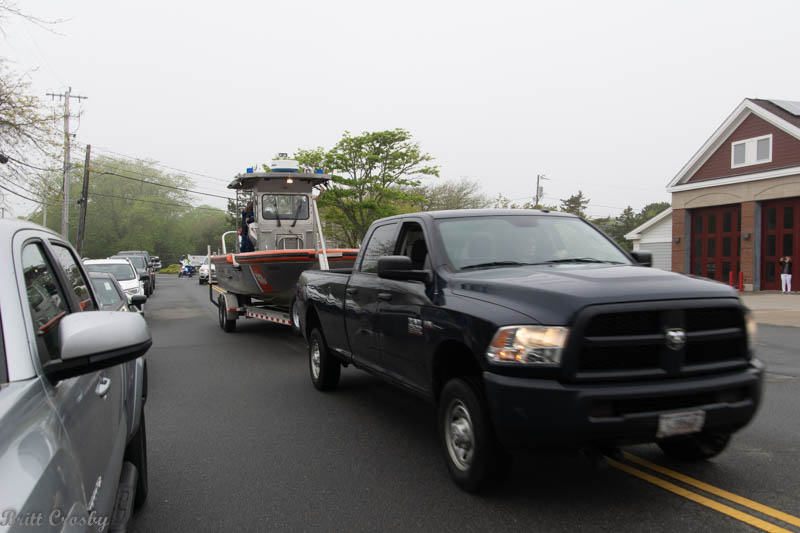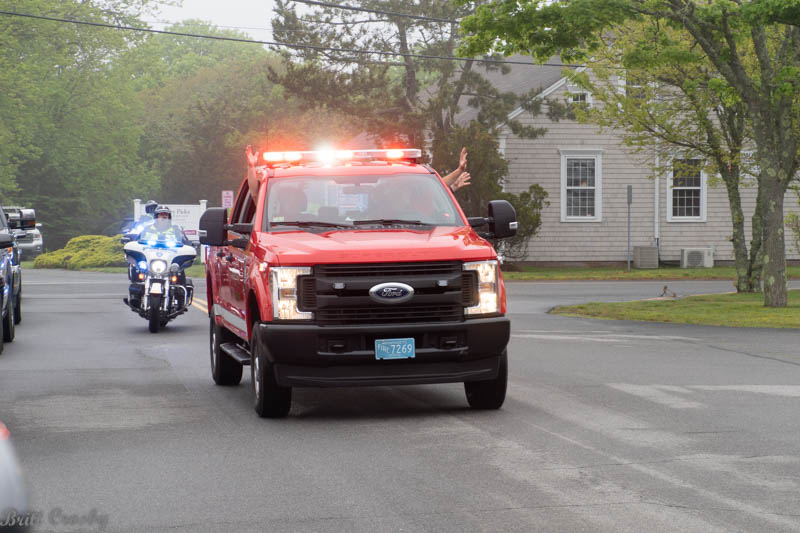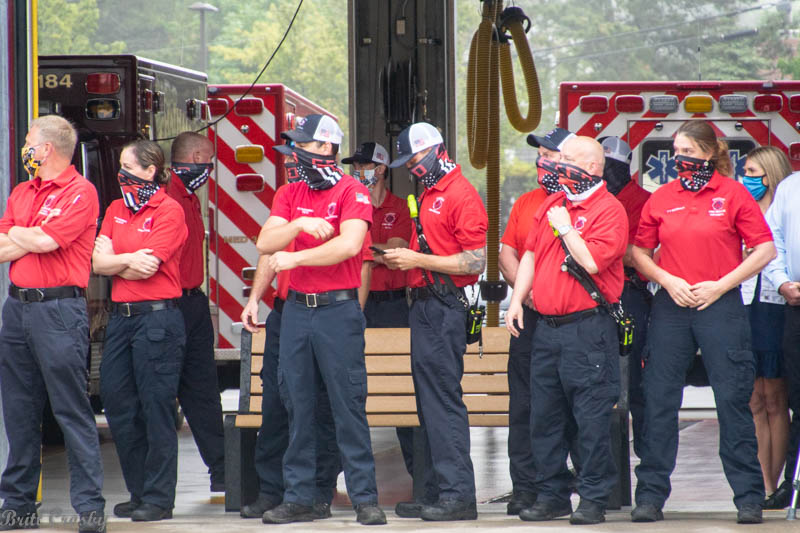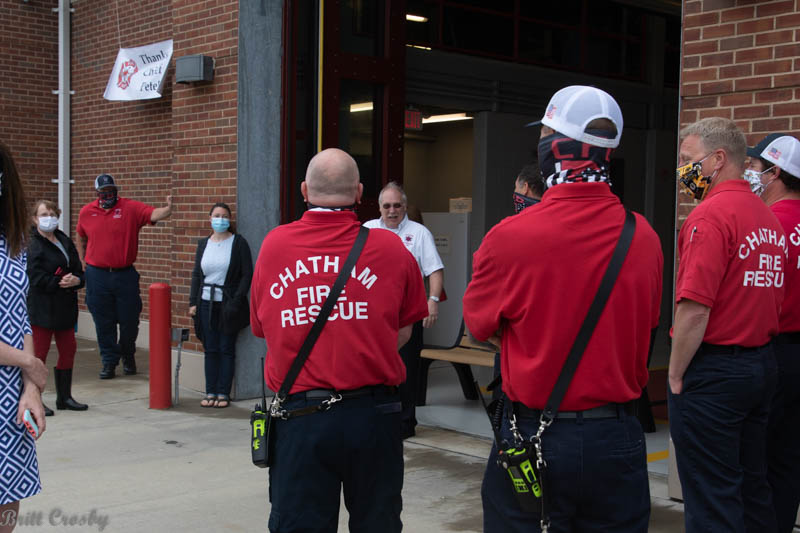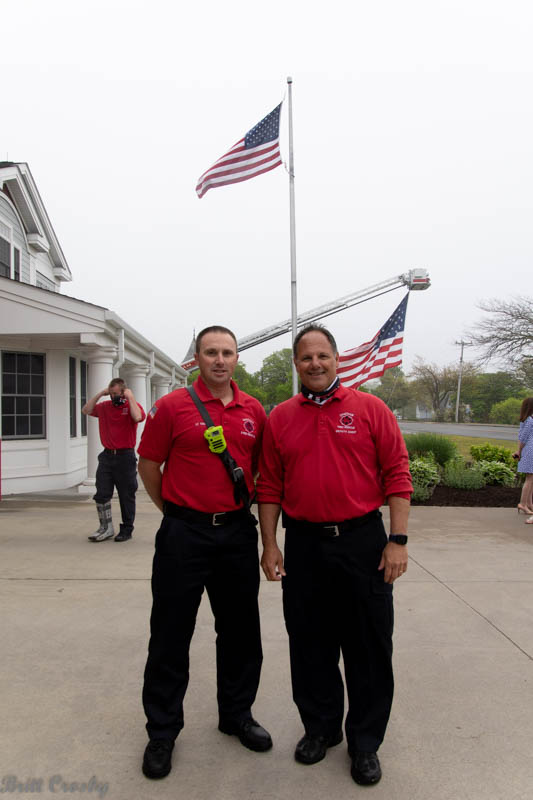 Chief Connick with retired Chief Michael Ambriscoe
Chatham's newest apparatus - Engine 188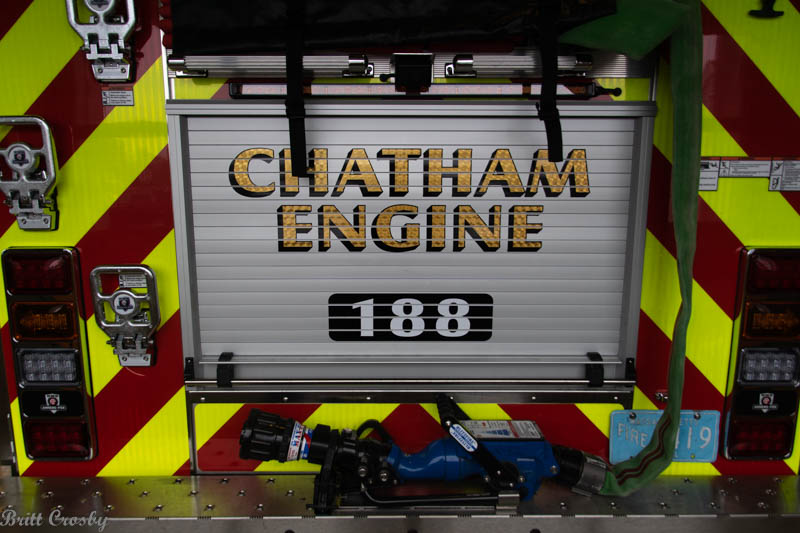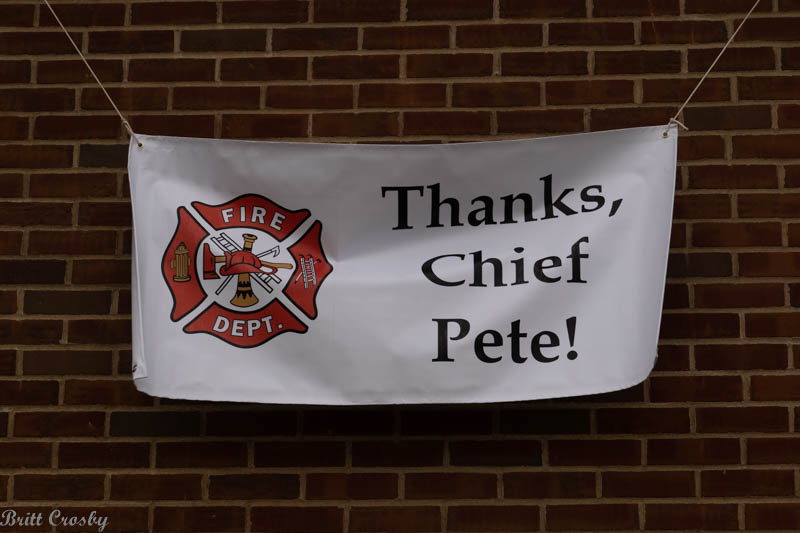 Retired Chatham Engine 185 / 188 was then taken away.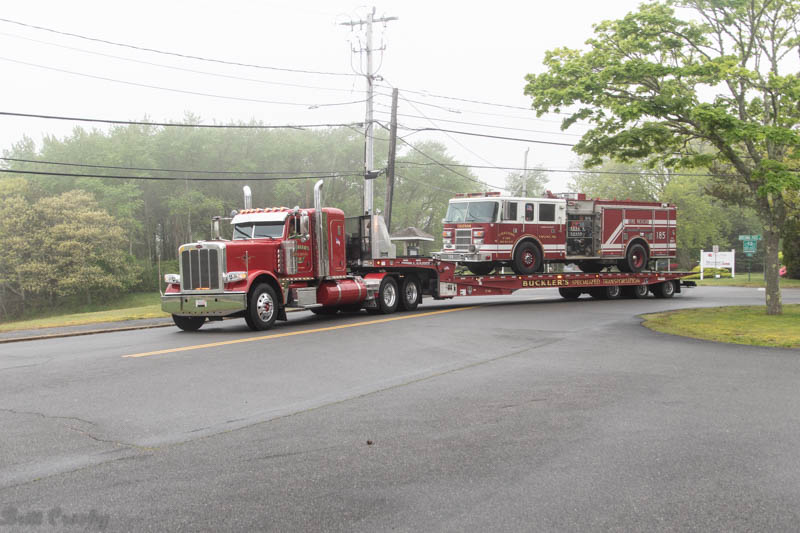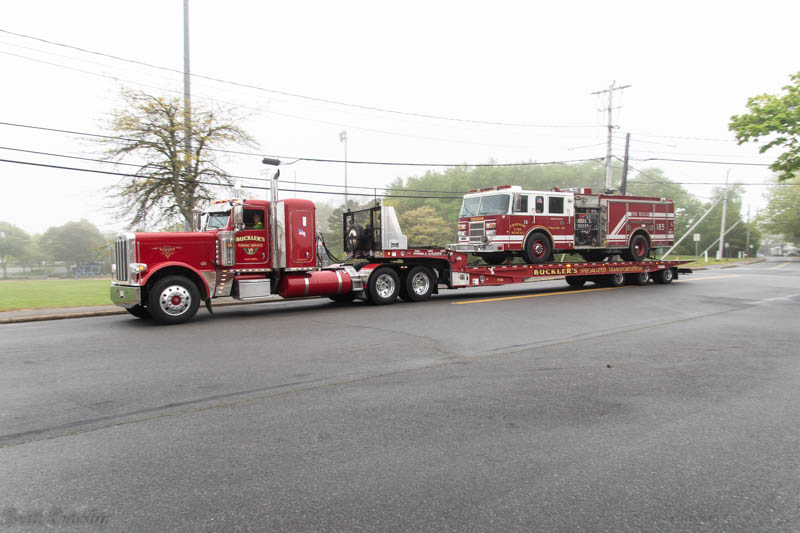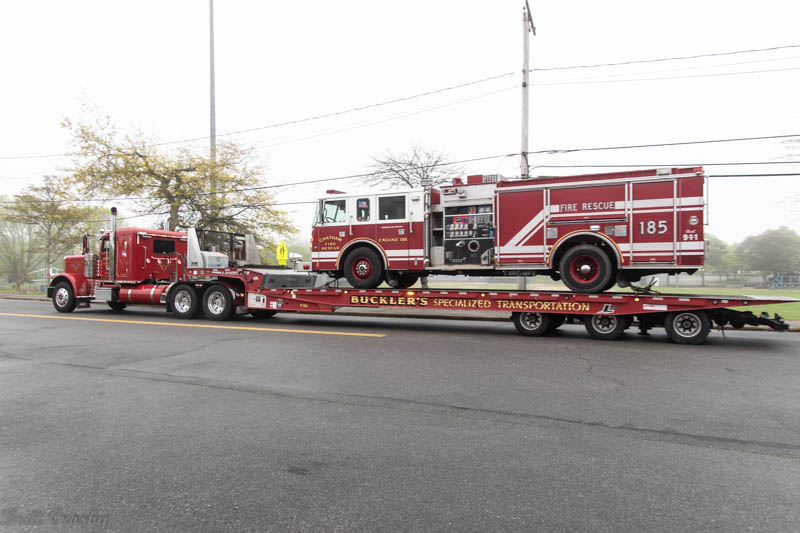 CapeCodFD.com
2020