CapeCodFD.com
~ GUEST PHOTOS ~
Mike Bows Photography
BOURNE 3RD ALARM
1 SANDWICH ROAD
May 28, 2019 Approx 2015 Hrs


3 ALARMS
Bourne Fire Department responded to a smell of smoke in a large multi-family
apartment building at 1 Sandwich Road on Tuesday May 28, 2019 at 20:15 hrs.
On arrival, units found heavy smoke and fire coming from floor 1 and 2, and had
reports of people trapped in the building.
A Second Alarm was immediately transmitted as crews went to work making at least
two rescues of occupants over ground ladders. Approximately 12 occupants
were displaced by the fire believed to have been caused by an electrical fire.
The 2 story, 5000 square foot structure built in 1900 was heavily damaged.

Three Alarms were transmitted bringing help from several departments to work at the
scene for several hours. Mutual aid included Sandwich, Joint Base Cape Cod, Falmouth,
Onset, Wareham, Plymouth, Mashpee, West Barnstable, and others. Multiple ambulances
were also called to the scene.
Thank you very much to Mike Bows for sharing these photos.
Check out his amazing photography at
Mike Bows Photography
Also check out some spectacular video of the fire at
HyannisNews.com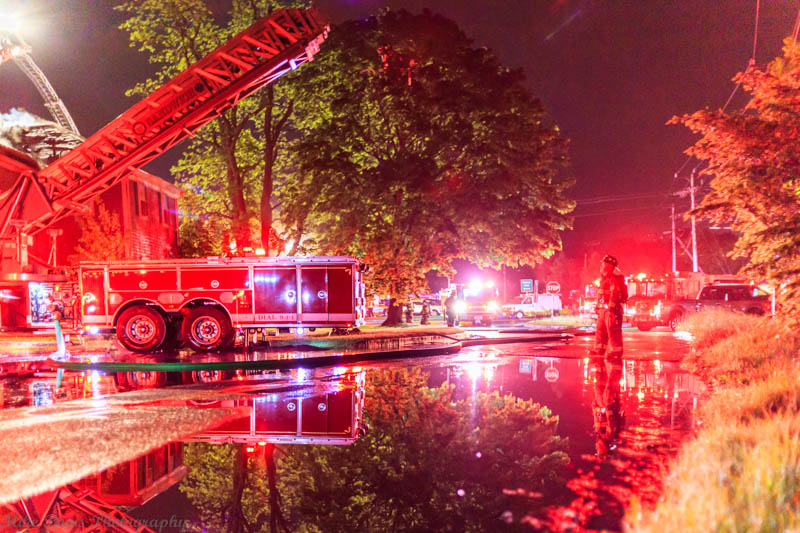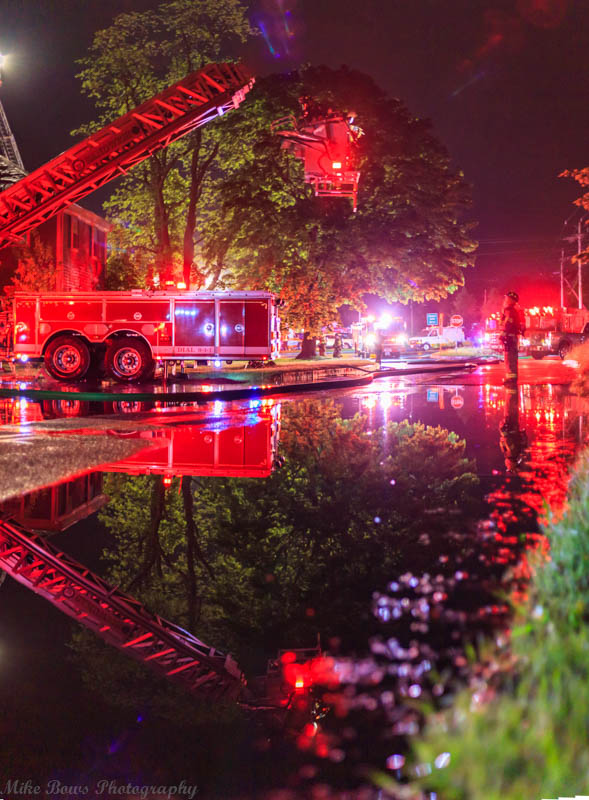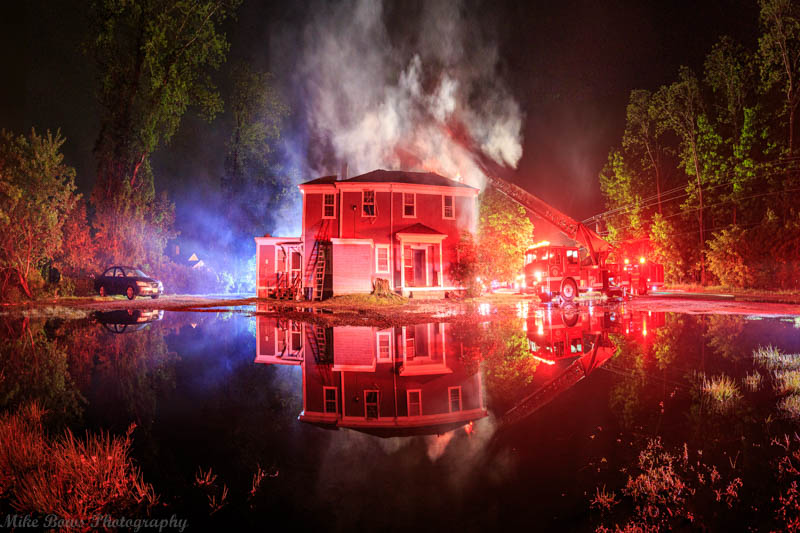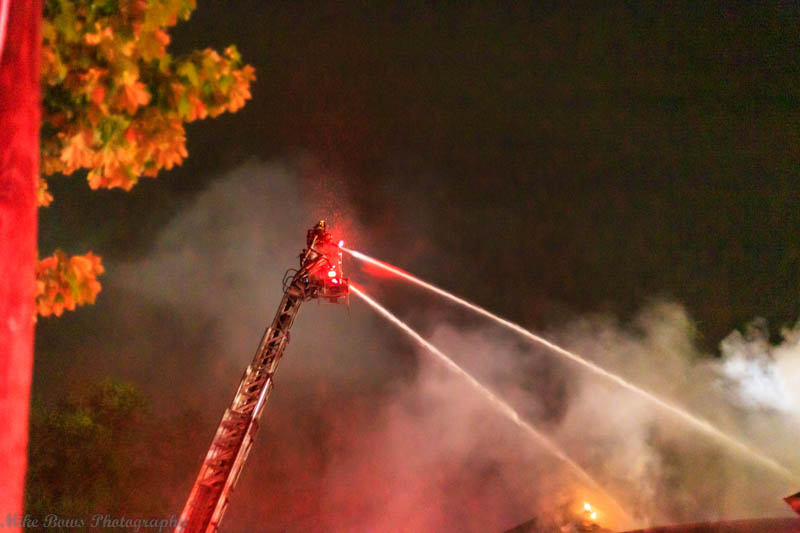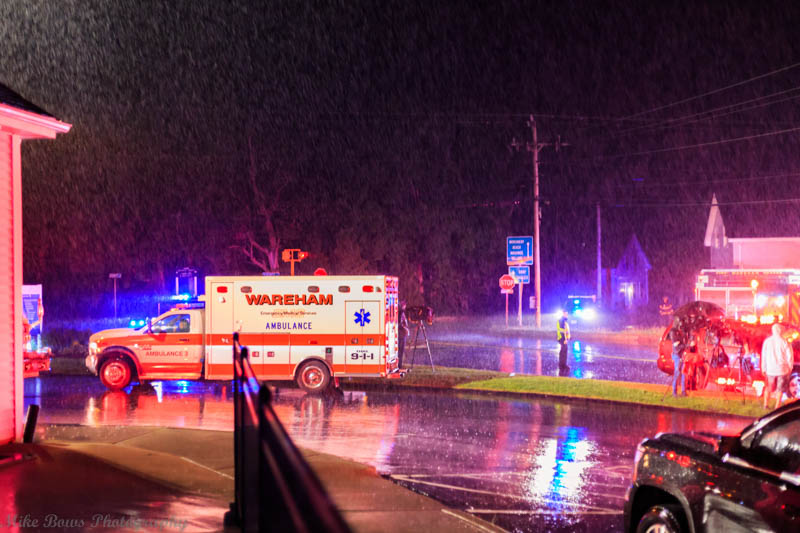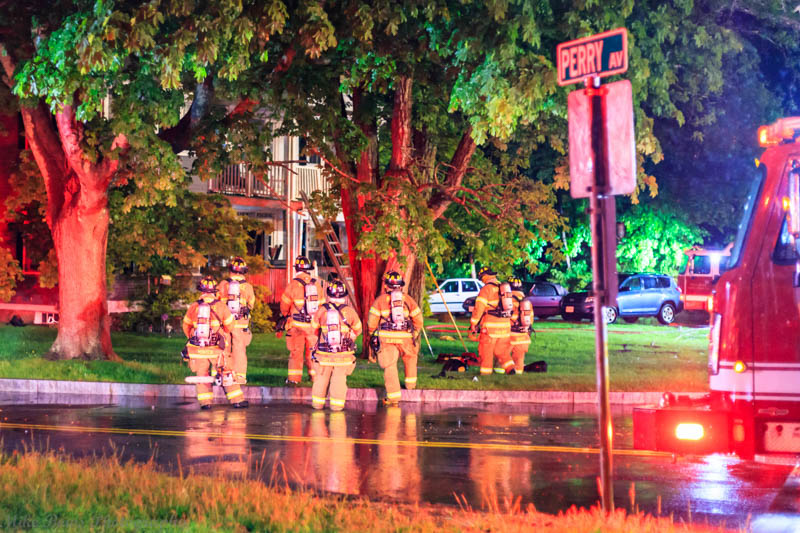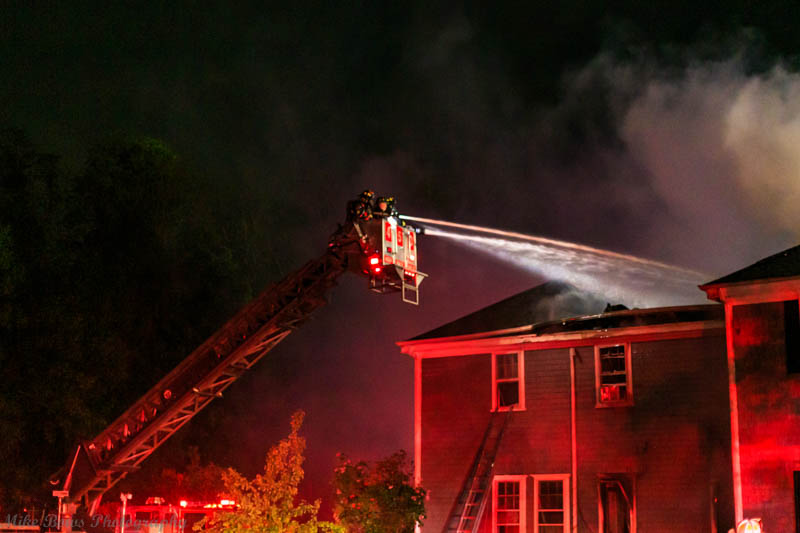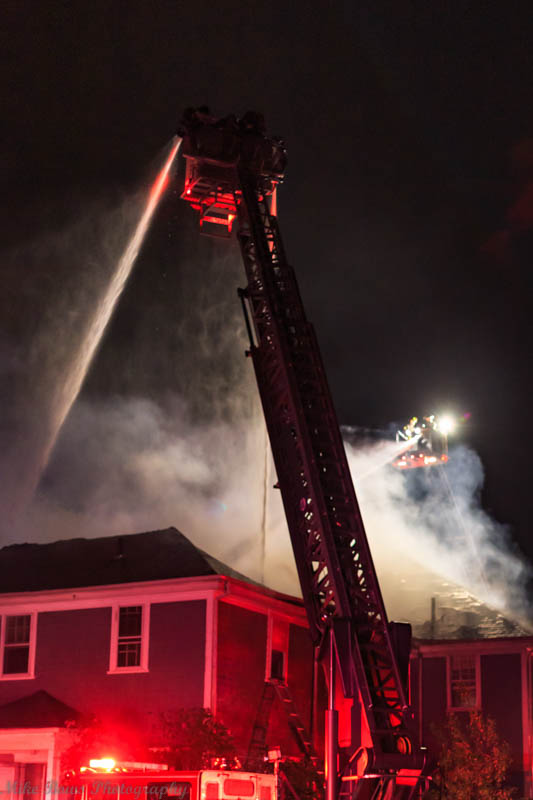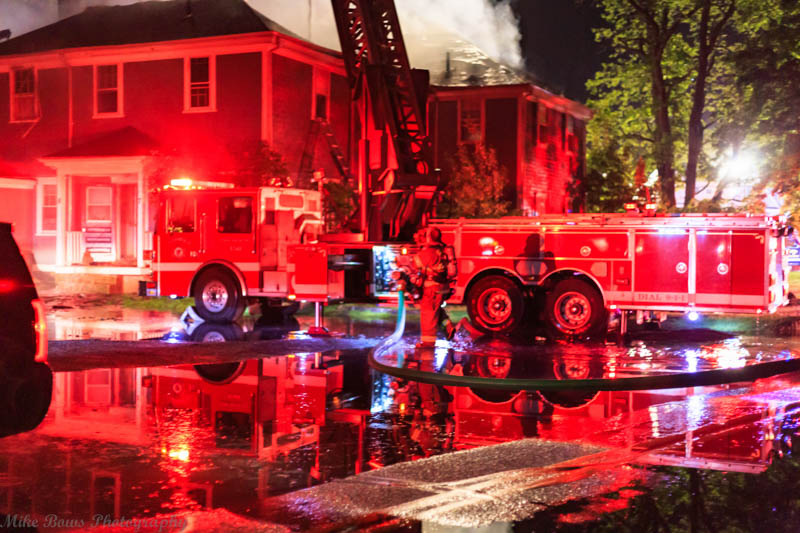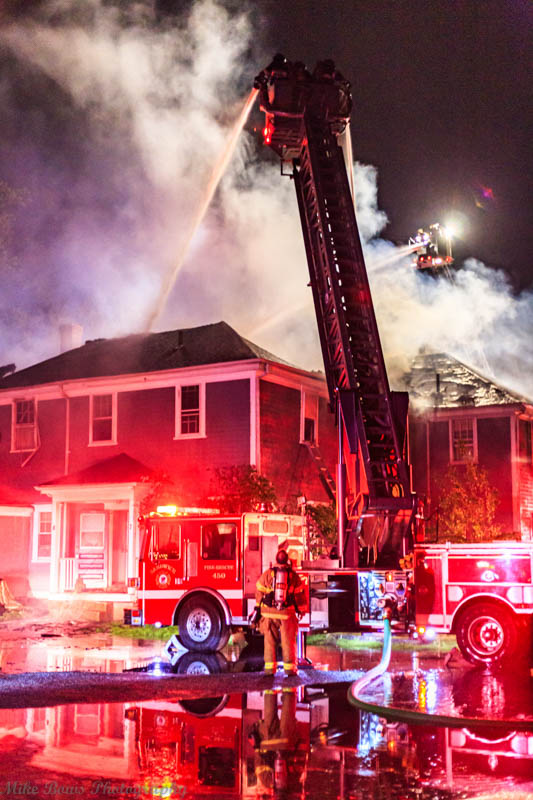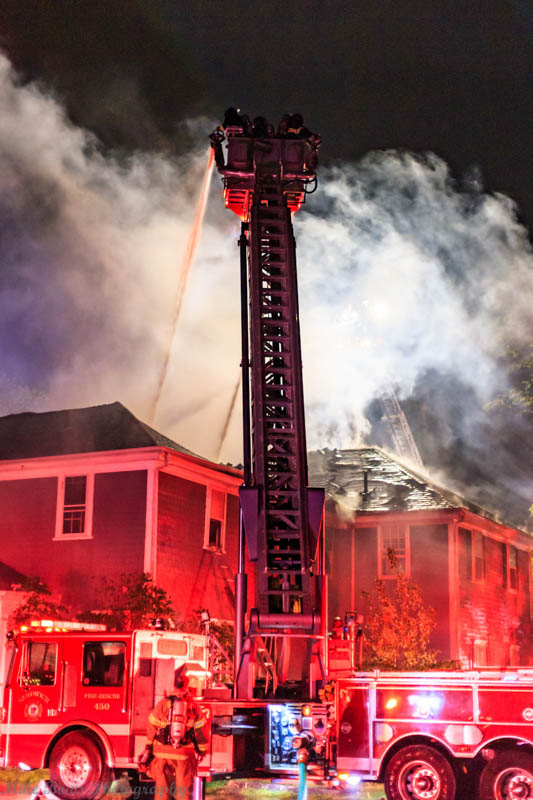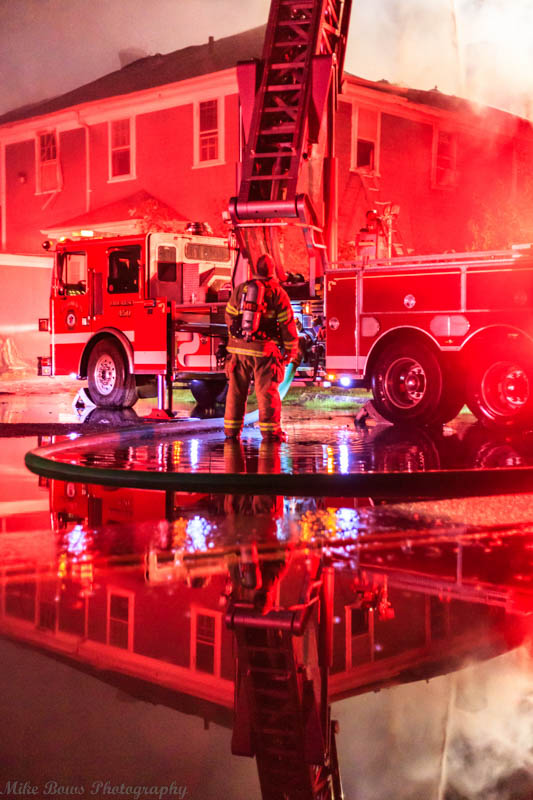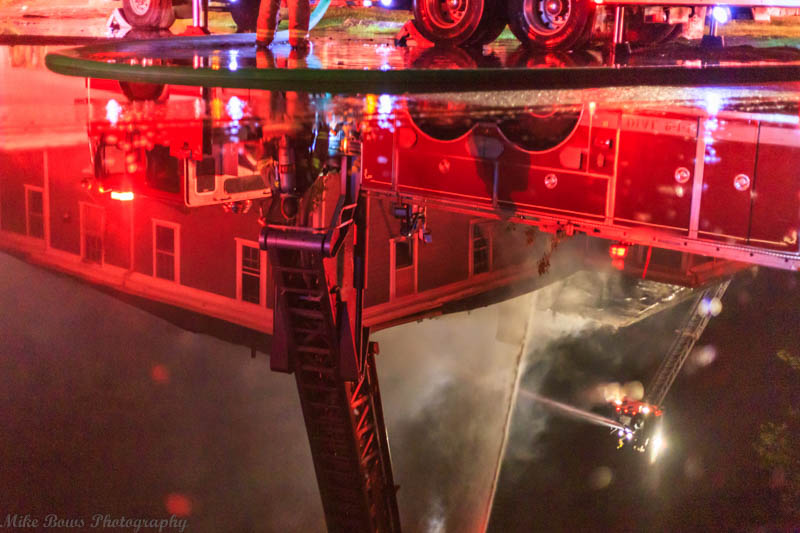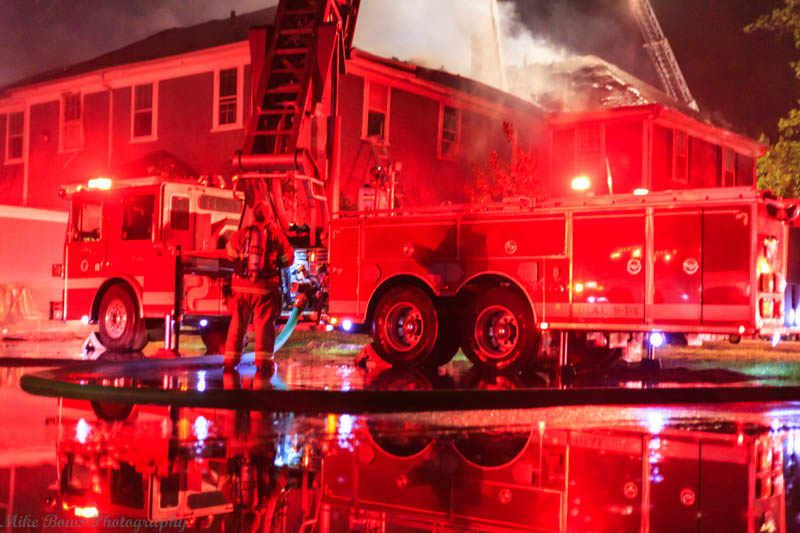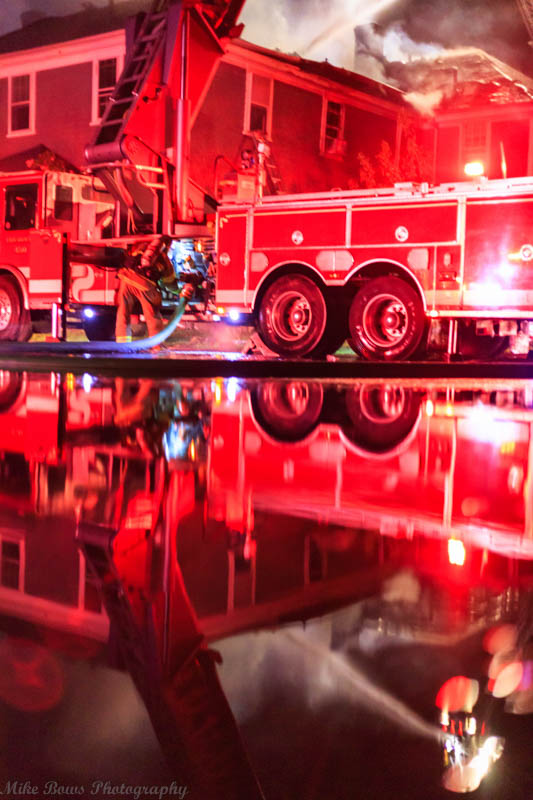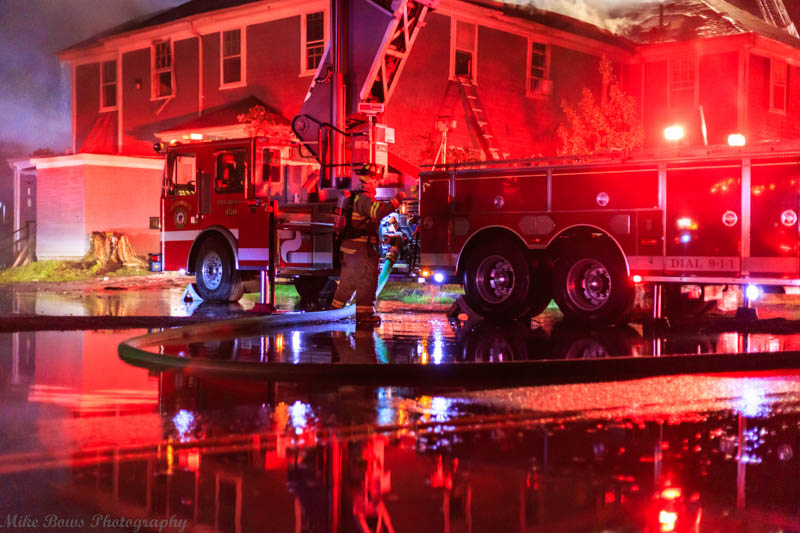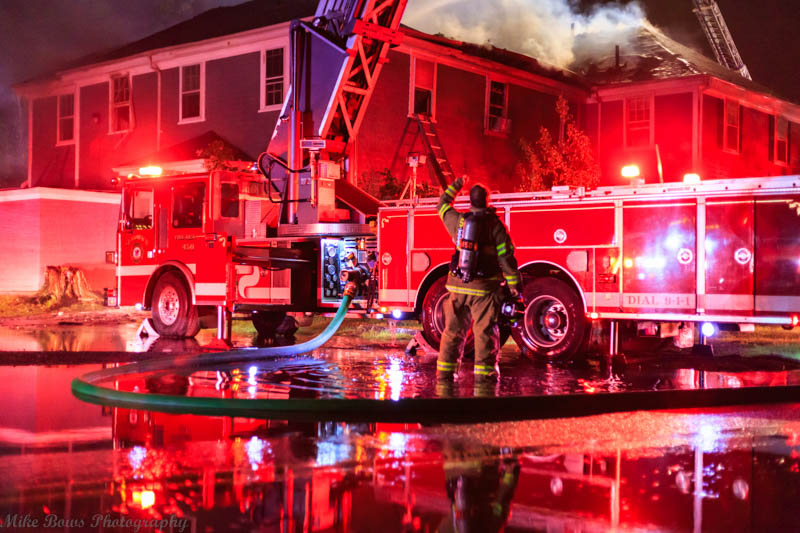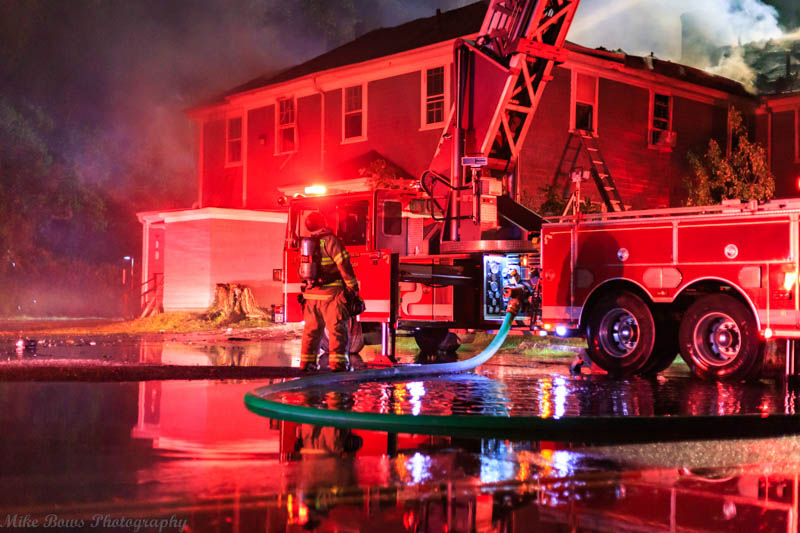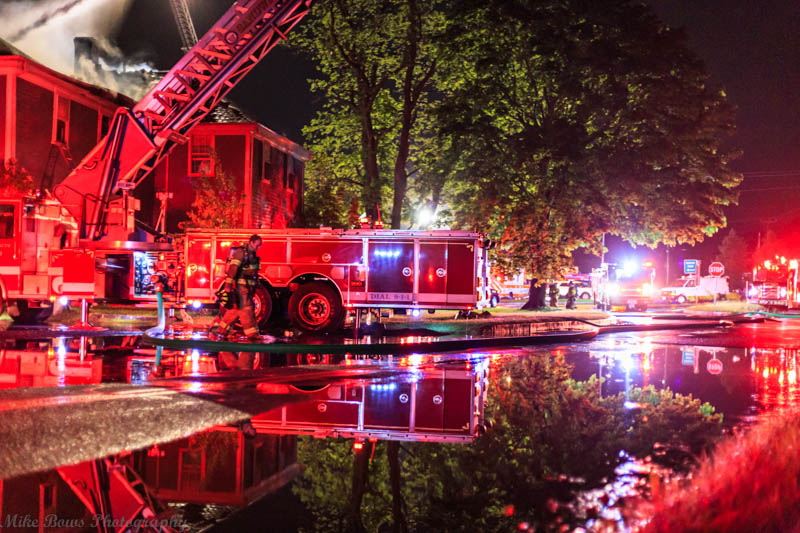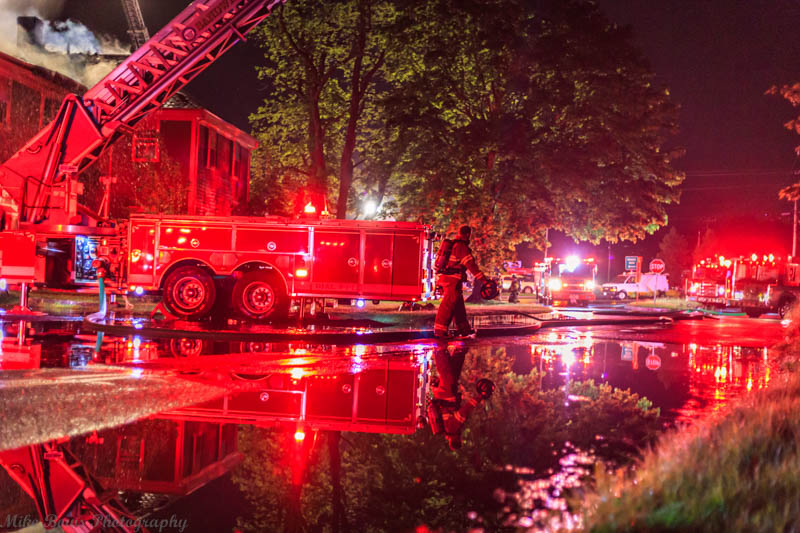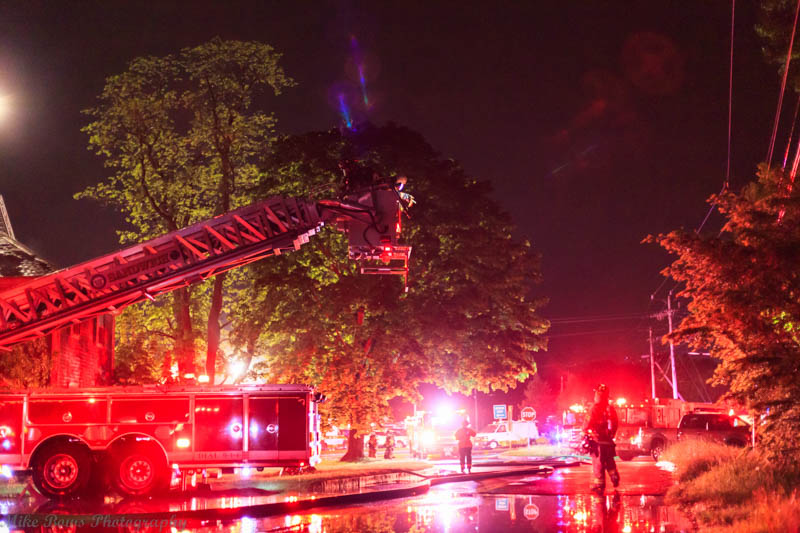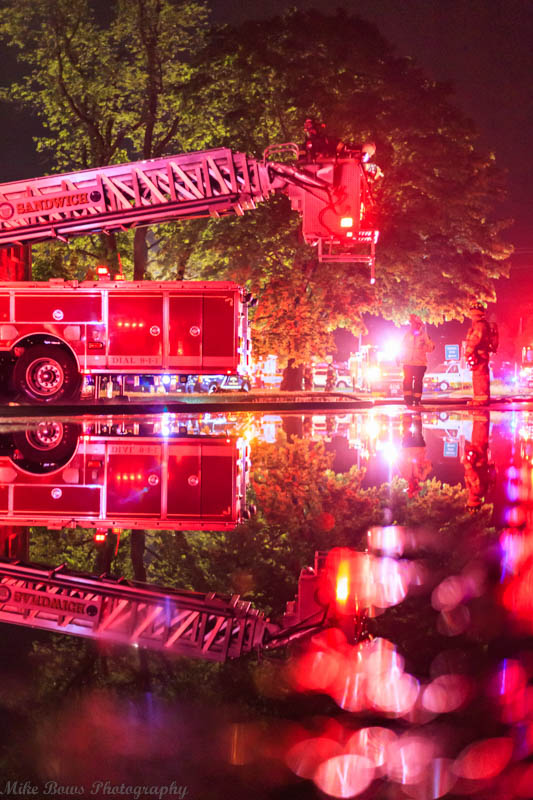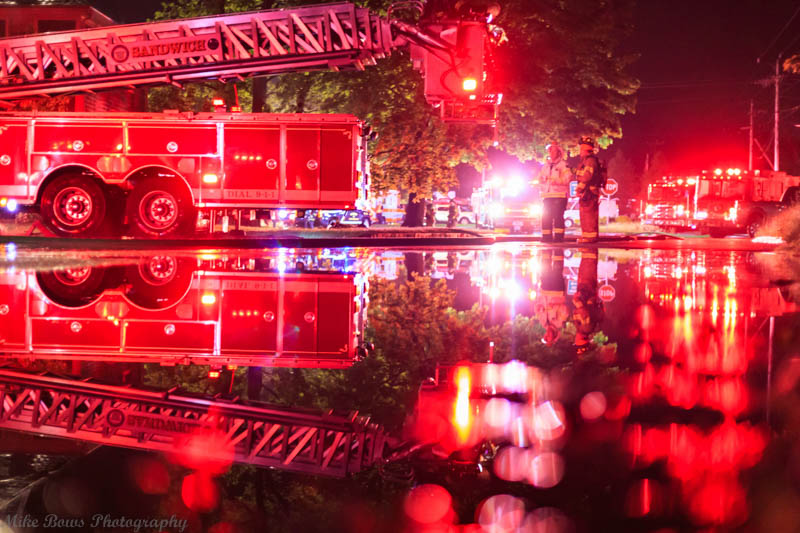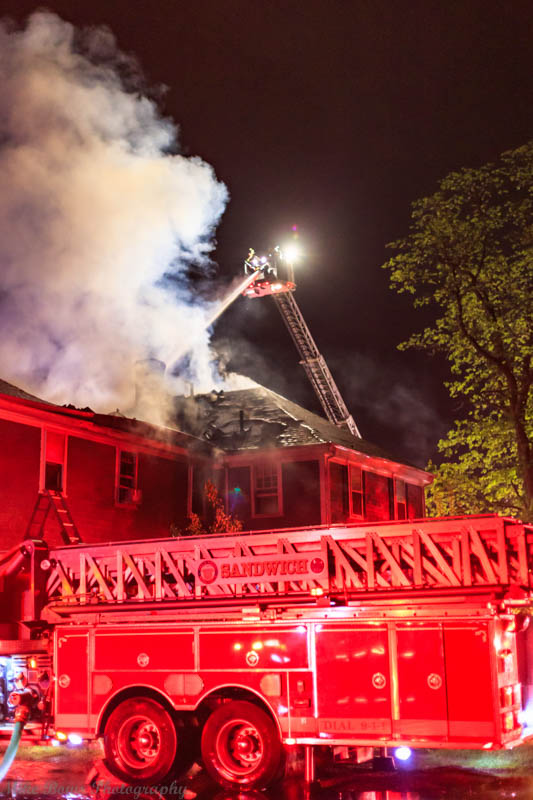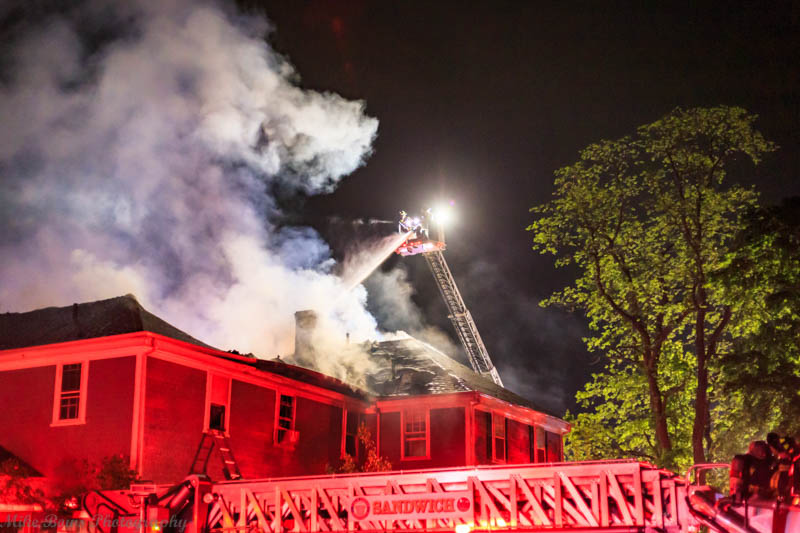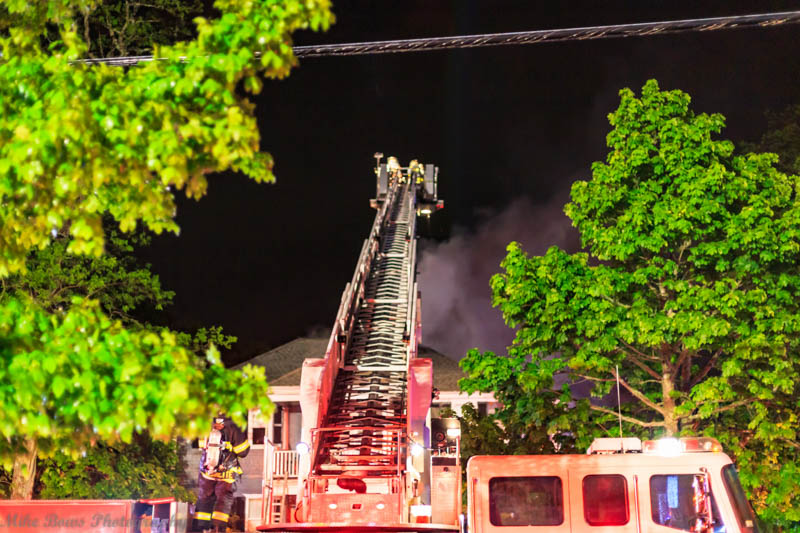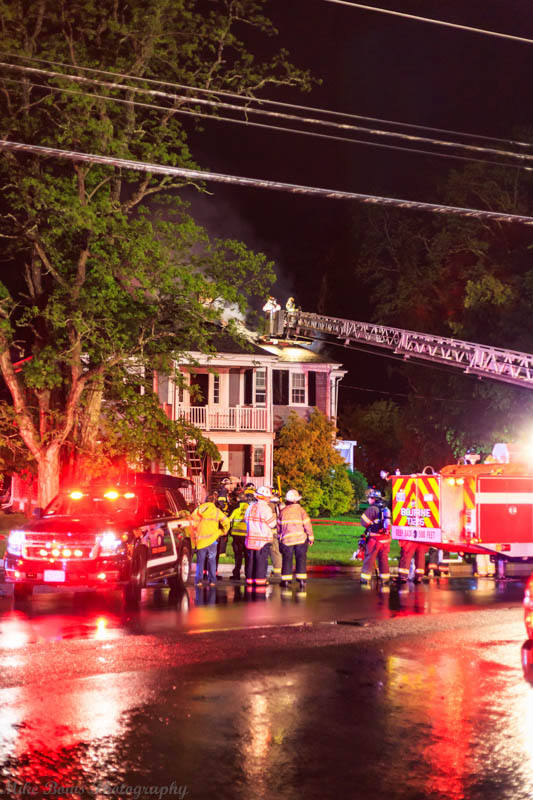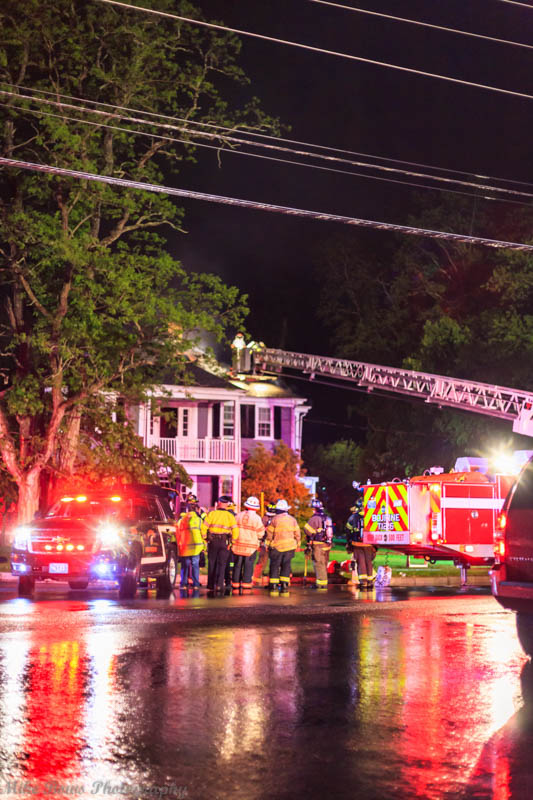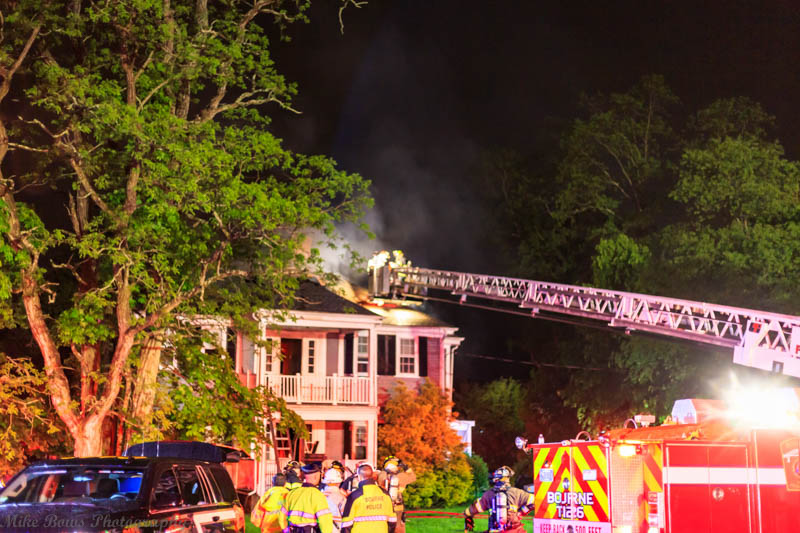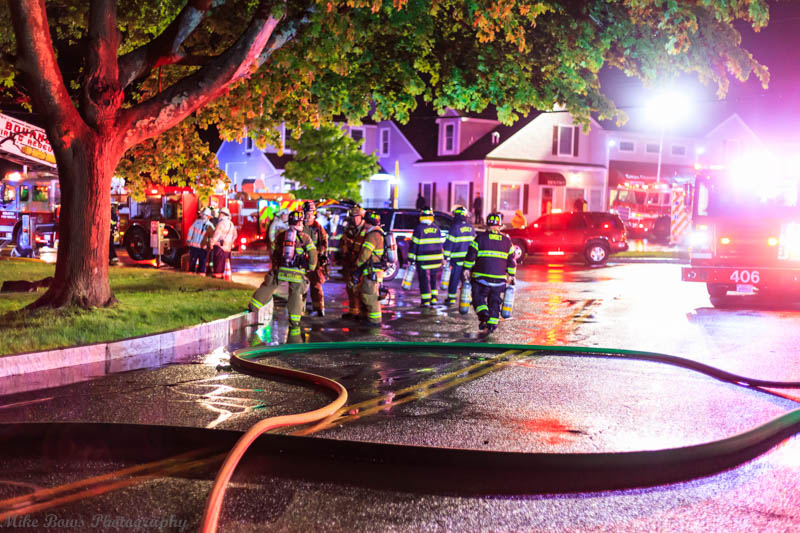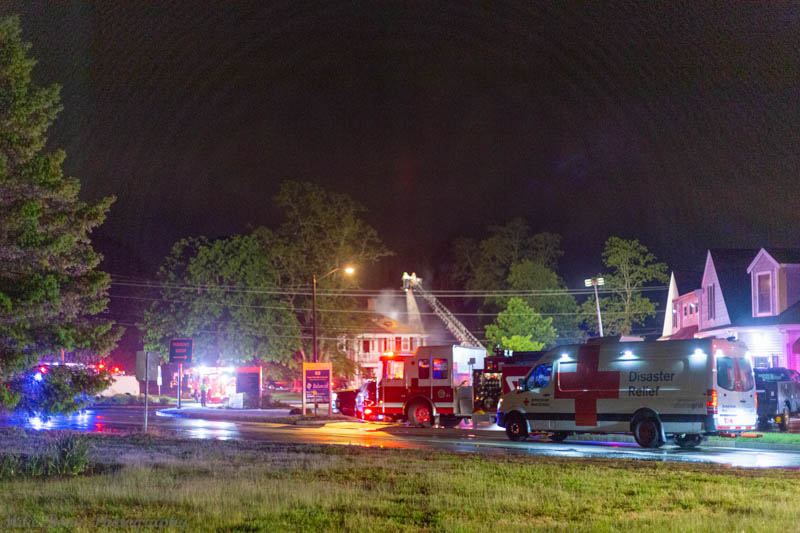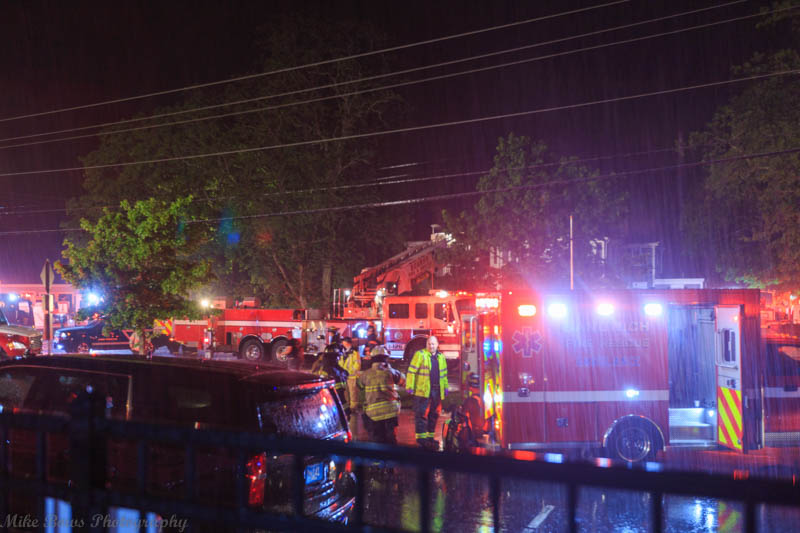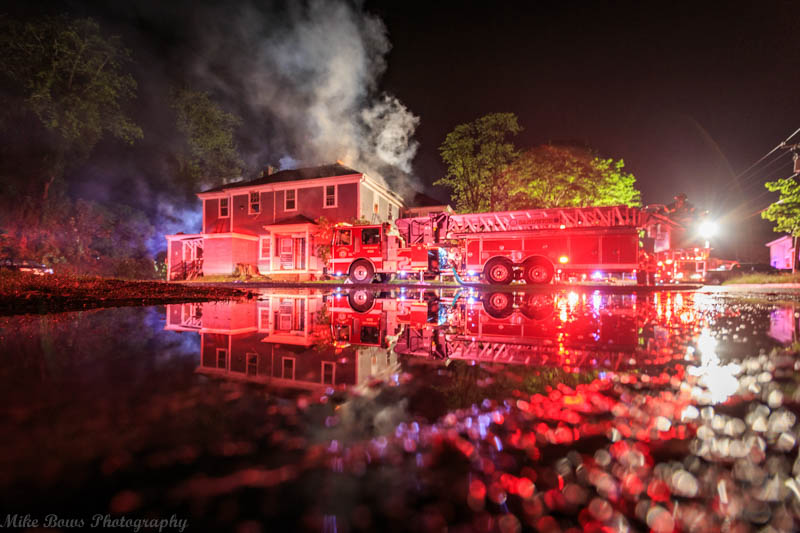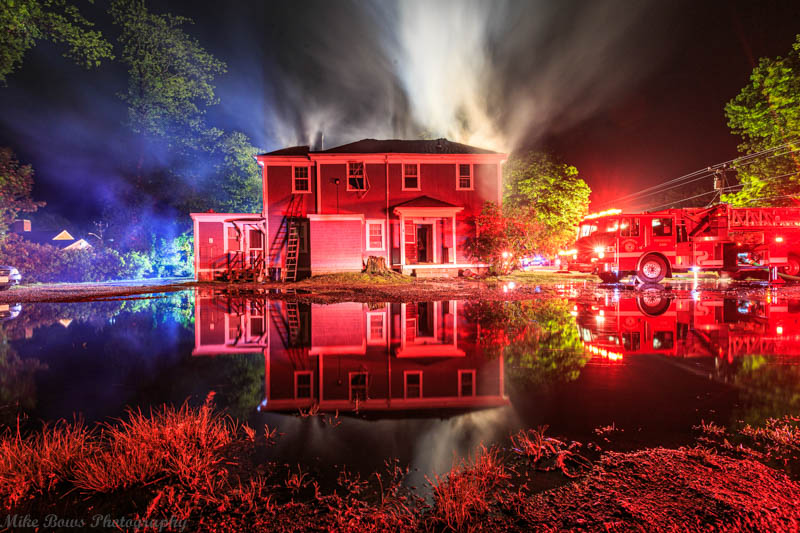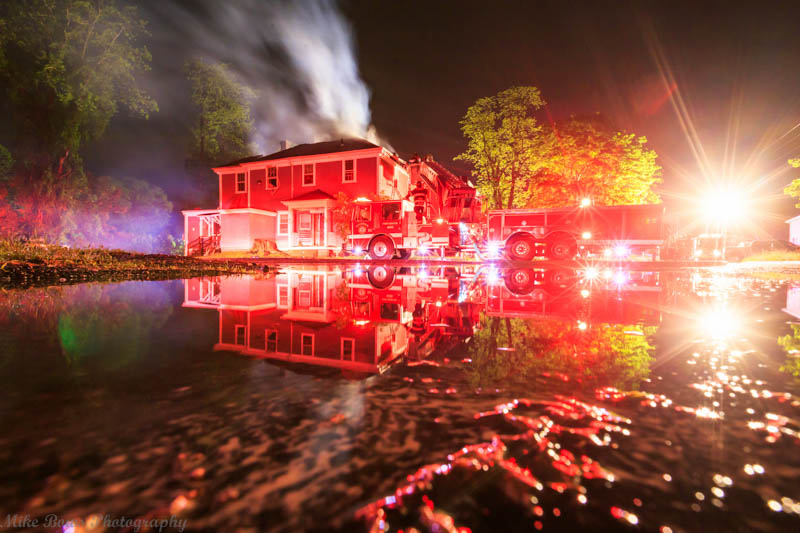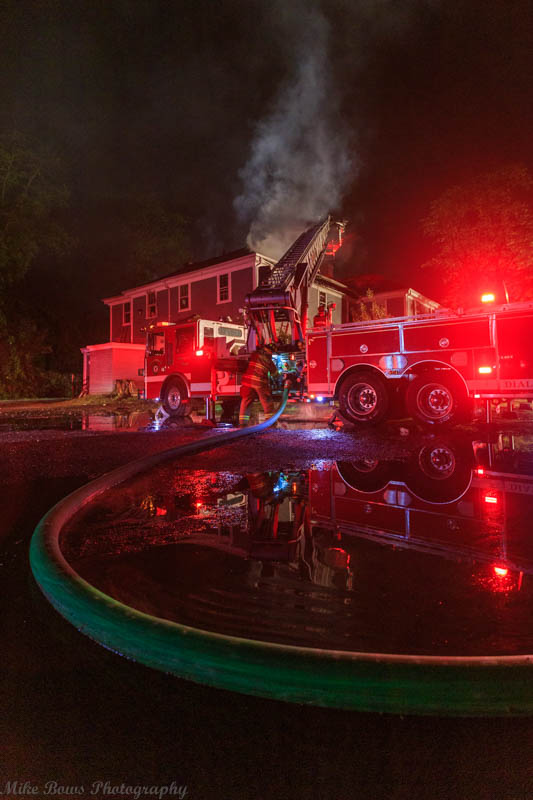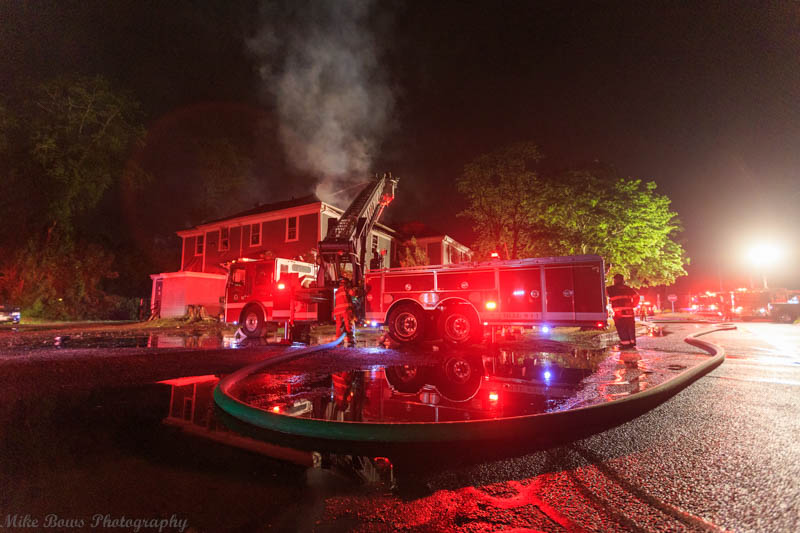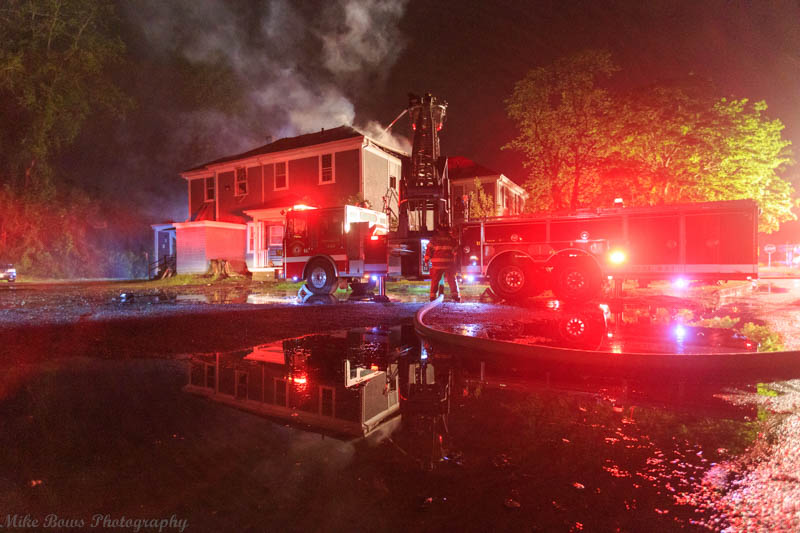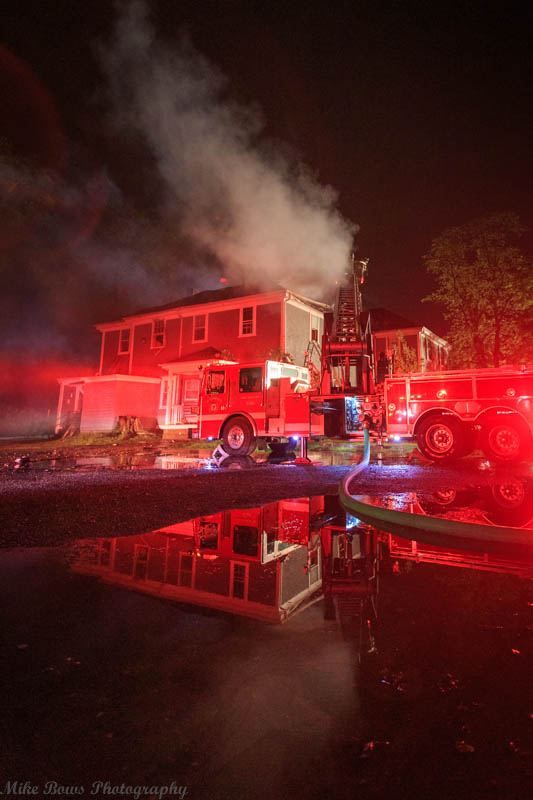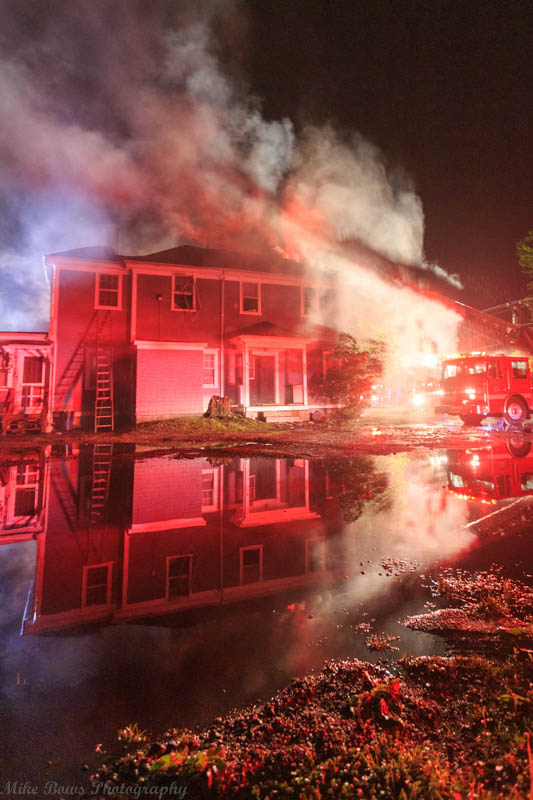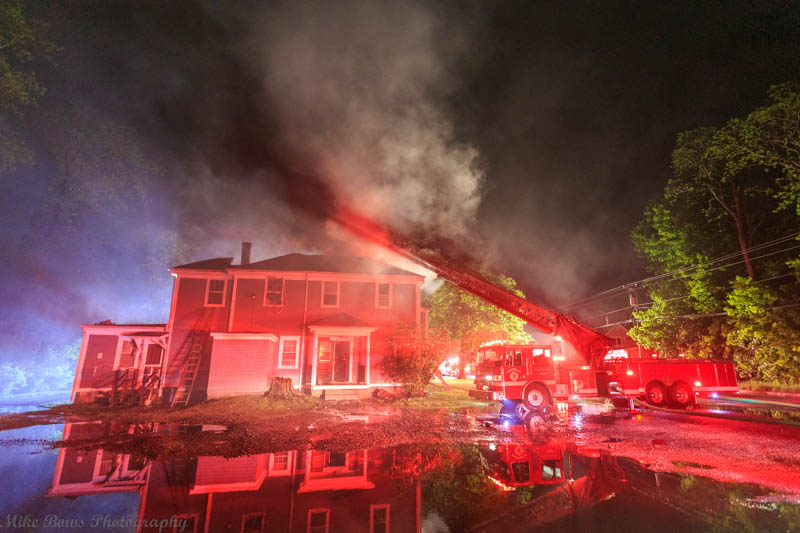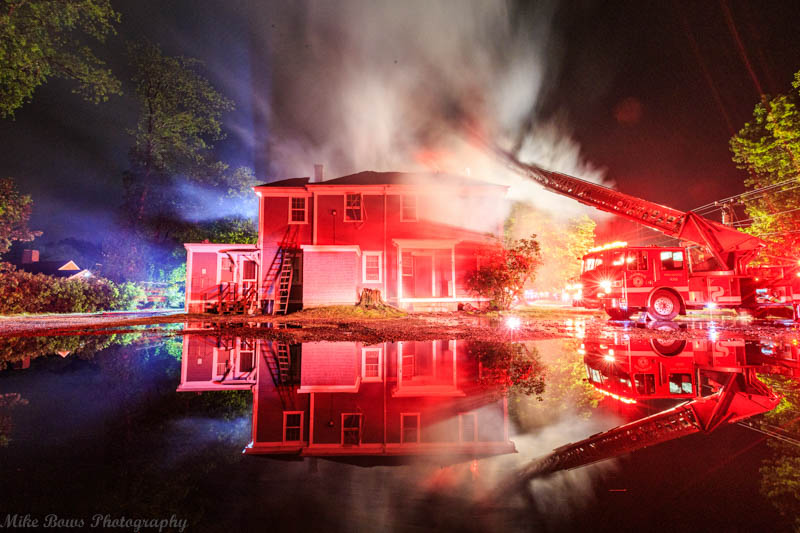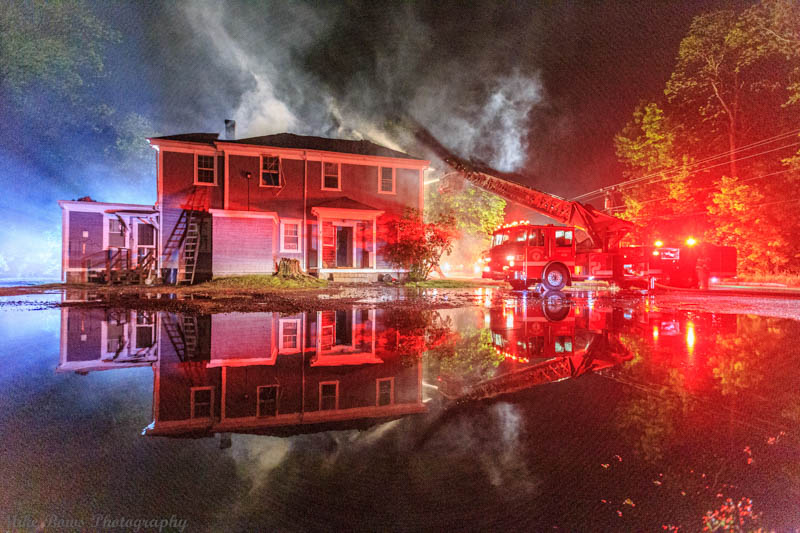 CapeCodFD.com
2019