CapeCodFD.com
~ FOUND! ~
"THE LOST PHOTOS"
A Look Back in Time to My First Fire Apparatus Photos!
February 26, 2023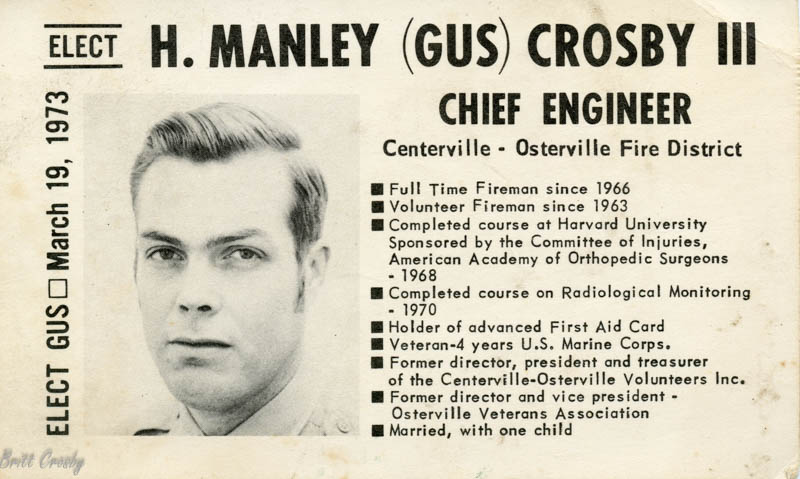 HOW IT ALL BEGAN
As a young child, I developed a fascination and love for fire trucks.
My "Uncle Gus" was one of the first fulltime firefighters in my village of Osterville in the 1960s.
That is him (above) when he ran for Fire Chief in 1973. He did not get the job,
but continued to serve with absolute dedication and enthusiasm for many years.
My Fire Department Life Started Because of Him.

In those days, the horn at the fire station and siren by the ball field were blown every time there
was a call, be it a fire or rescue. This pre-dated most radios, so to some degree, anyone who heard
the horn had no idea what the call was, and just responded to the station at full speed to find out.
I would drop everything, hop on my bike, and head for my bus stop or beyond
in hopes of seeing the fire trucks go by.
In the early 1970s I got my first radio that could monitor the fire radio. It was a Ross 5 band
radio that had AM, FM, Air, and two Public Safety bands, one low band and one high band.
I could listen to 33.70 and hear most of the fire departments dispatching calls.
The use of "Call Signs" issued by the FCC was common. Soon it was possible to
understand this new language by learning what the call signs and radio talk meant.
THE BLACK BOOK
I was digging through some boxes recently and came across some items that represent
those early days. I had a little "Black Book" (So Named) within which I wrote down
some of my earliest records of what I heard on the radio and what I thought it meant.
My spelling was not "grate" at the time (I was probably 11 or 12 years old)
but this little book was the beginning of what would grow
over 50 years or so into this CapeCodFD.com.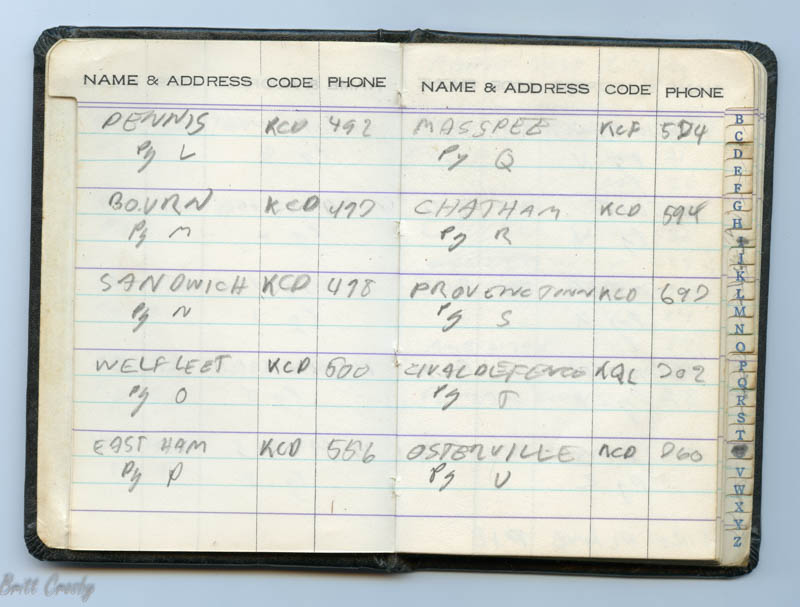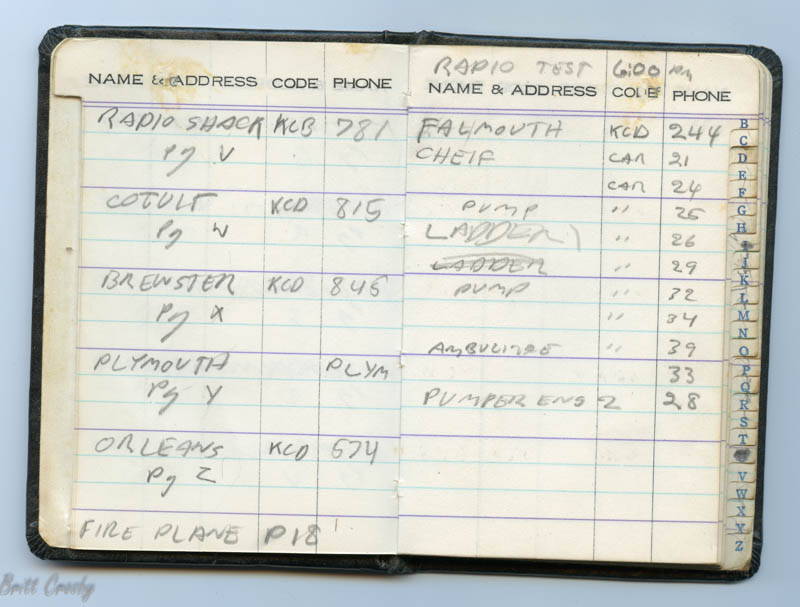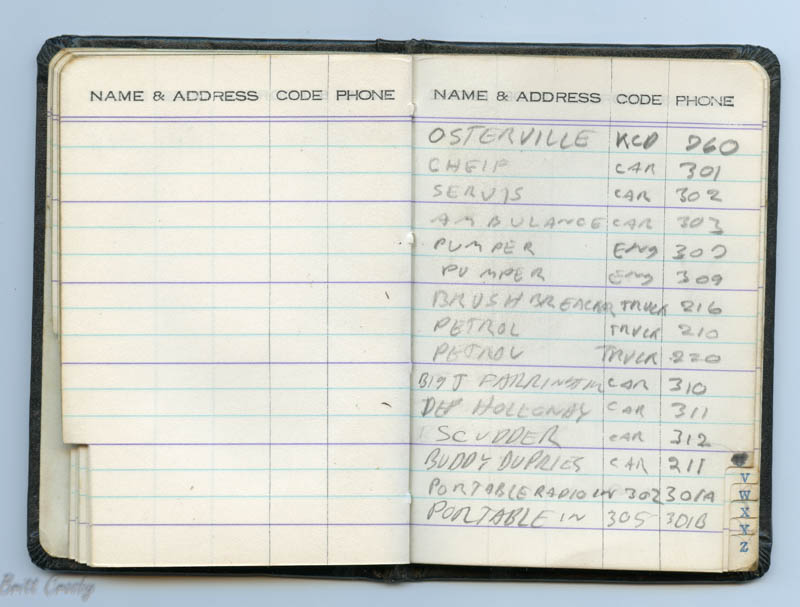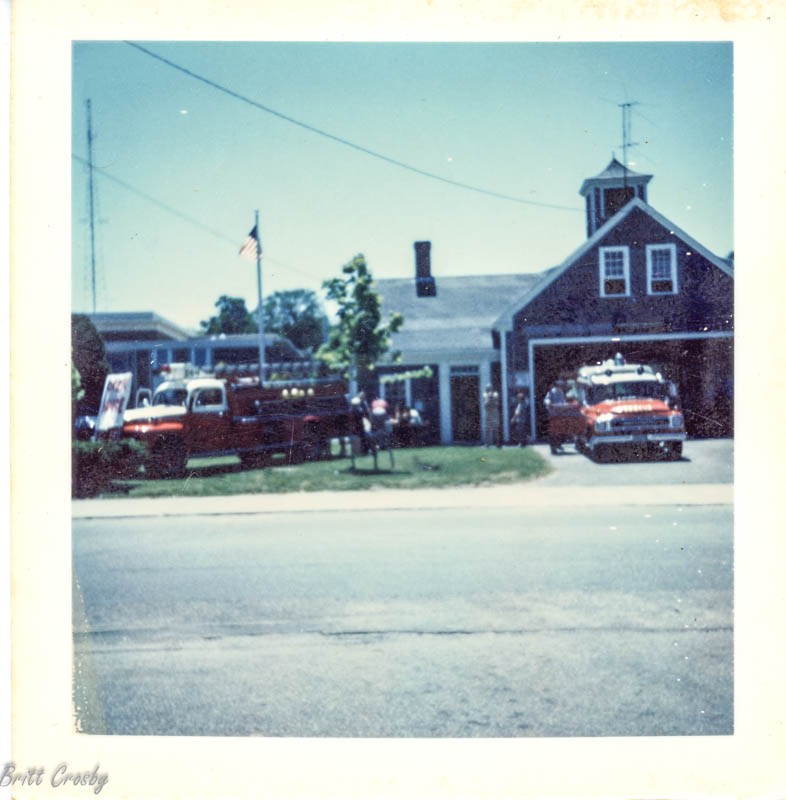 THE BIG DAY
I was almost 13 in June 1972.
I had clipped a picture out of the Cape Cod Standard Times newspaper a few days before
of a beautiful new 1972 Maxim F model 1250 GPM pumper that the Barnstable Fire District
had just received. The department was holding an open house and big demonstration
to show off their cutting edge fire truck. My mother and father, at what must have been
somewhat of a need to quest the fire in me, brought me over to see it and

THESE ARE THE FIRST BRITT CROSBY PHOTOS OF FIRE APPARATUS.
The originals were taken with a Polaroid instant camera that spit out the images
almost immediately. The quality was not too bad. I have now scanned and tweaked
them a little for this presentation. They were taken June 4, 1972, over 50 years ago!
While digital photography today is so easy and less expensive by comparison,
there is nothing like holding photos in your hand taken long ago
to warm the heart and bring back memories.
ENJOY!
The 1956 Ford/Maynard front mount 500 gpm pumper was Engine 2 and
is the truck that was being replaced by the new Maxim.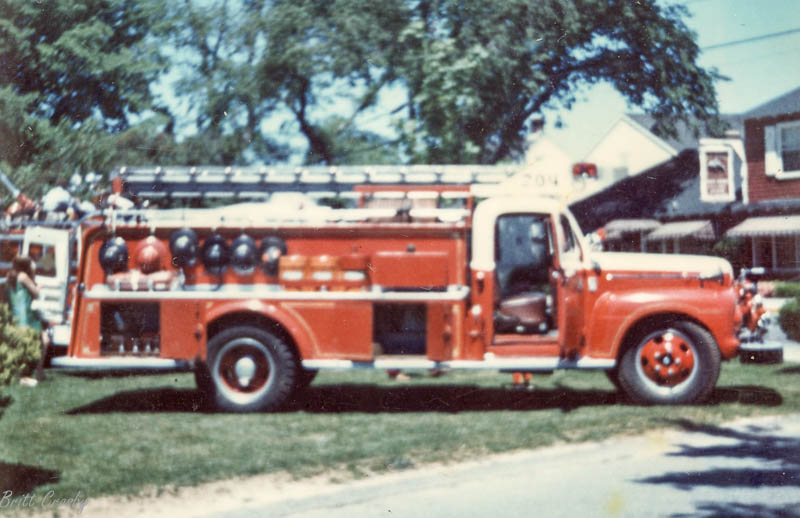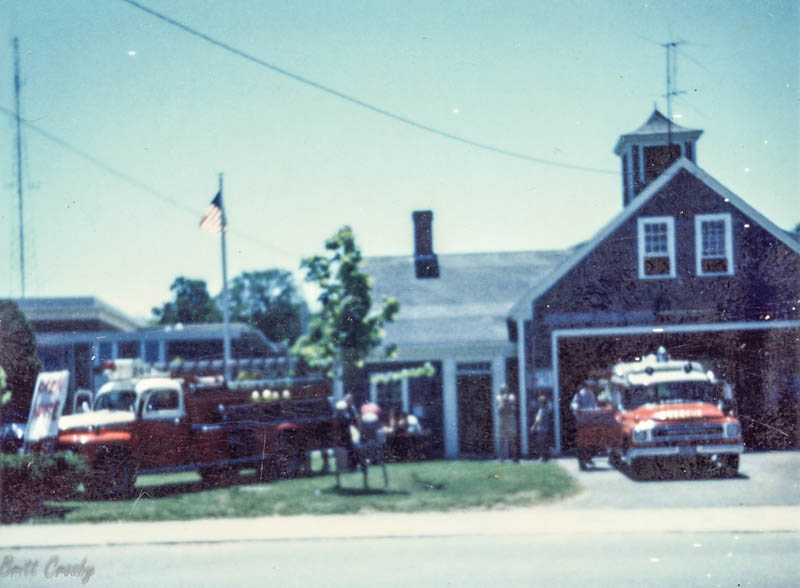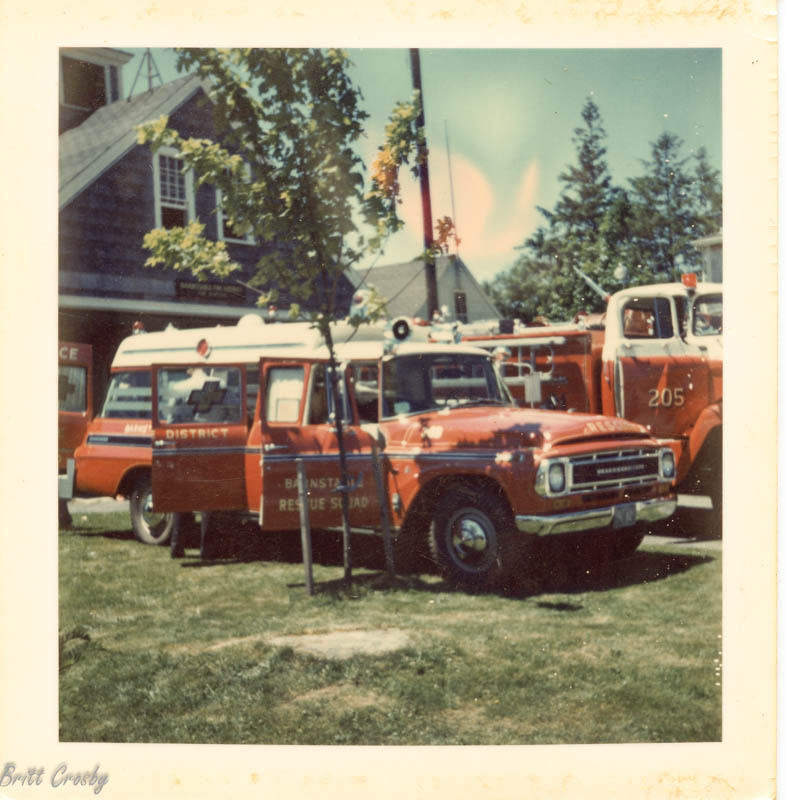 The Barnstable Rescue 203 was about a 1965 International ambulance.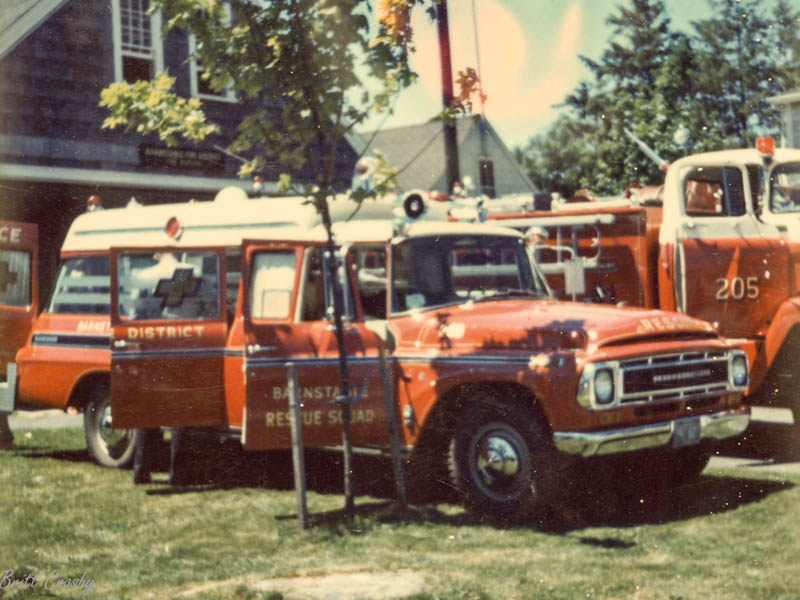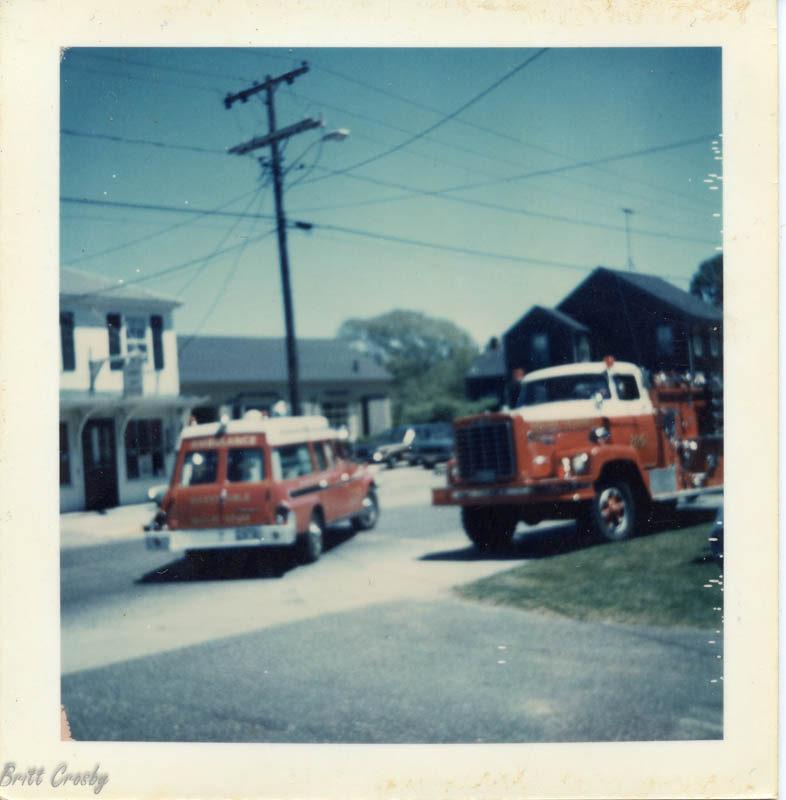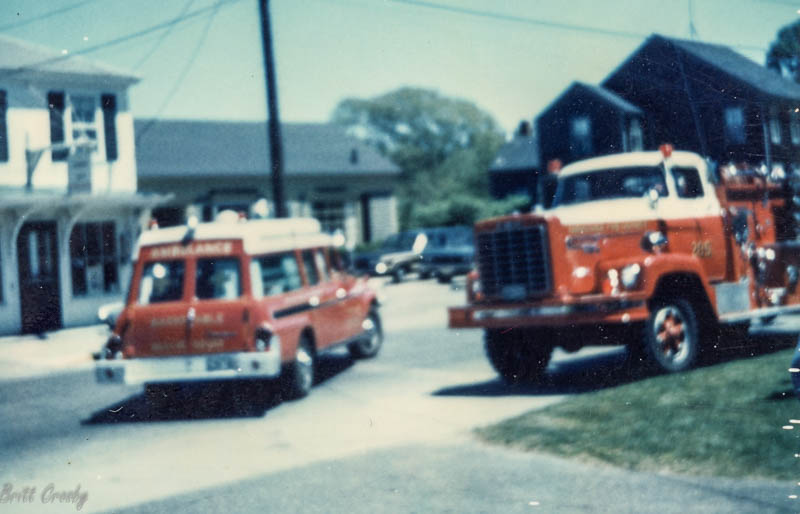 The 1965 FWD/Farrar Engine 205 and new 1972 Maxim Engine 202.
At the time, the Barnstable Engine 202 was perhaps the finest fire truck on Cape Cod.
A 1972 Maxim F model, built in Middleborough, MA.
It was Barnstable's first cab forward, and one of the first Cab Forward fire trucks on the Cape.
Painted red with a white roof it was a fine looking truck.
A 1250 gpm pump and 750 gallon tank.
It was built to fight fires and would go on to serve many years.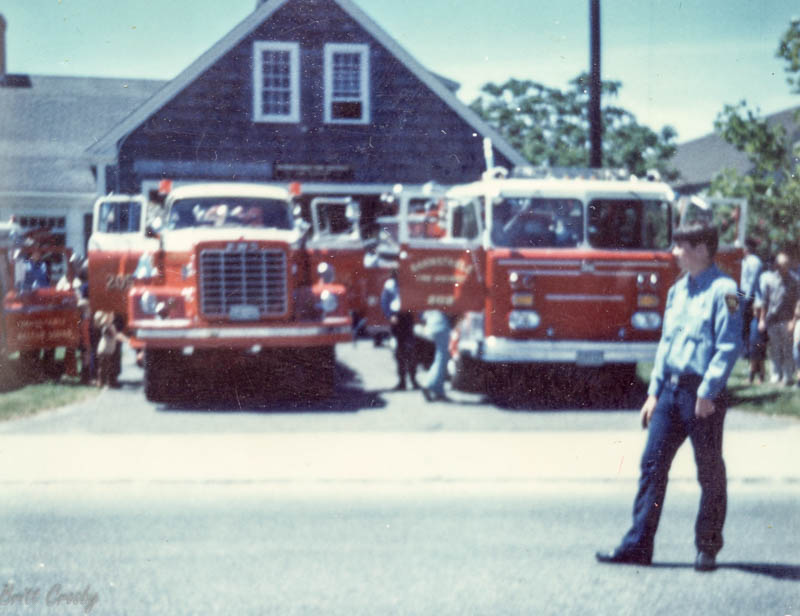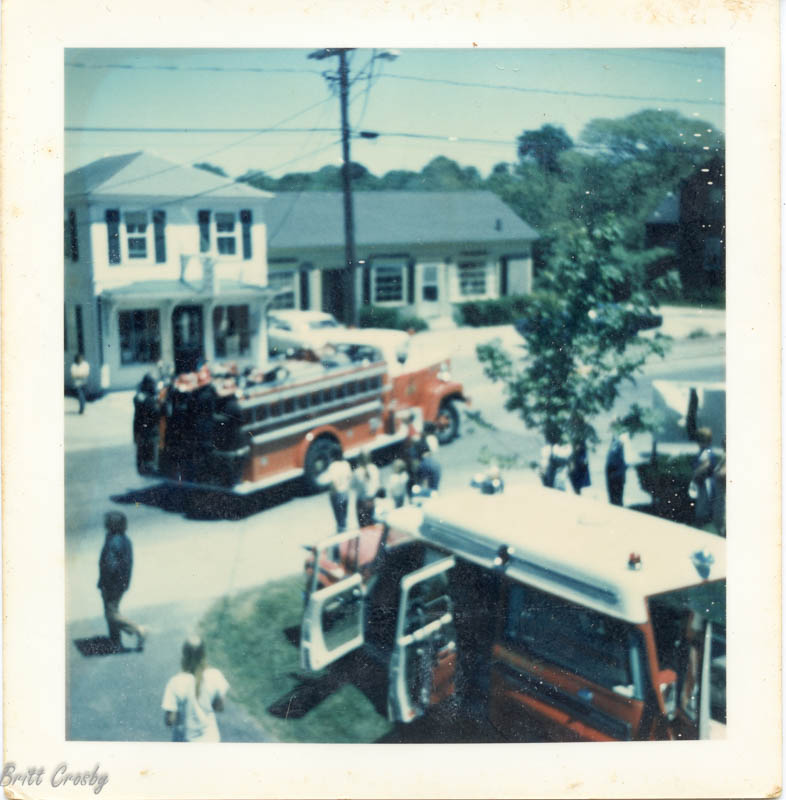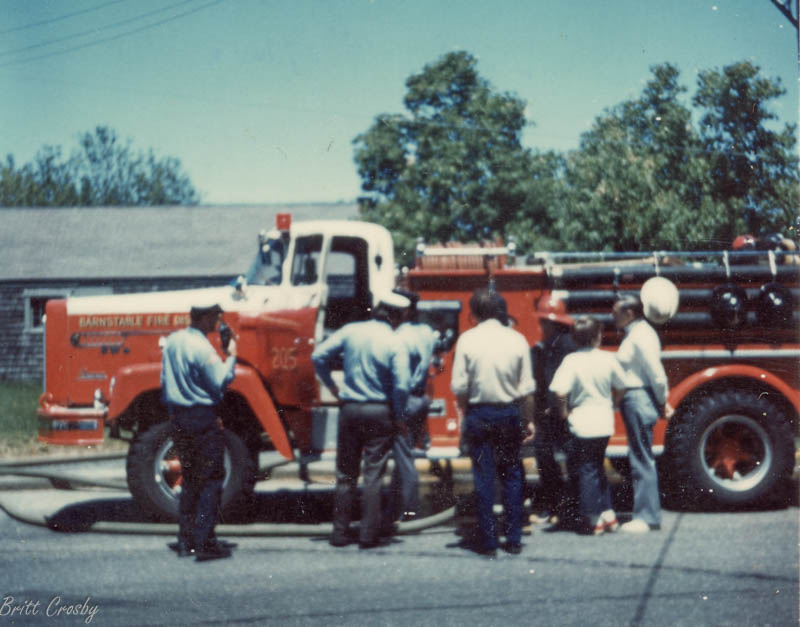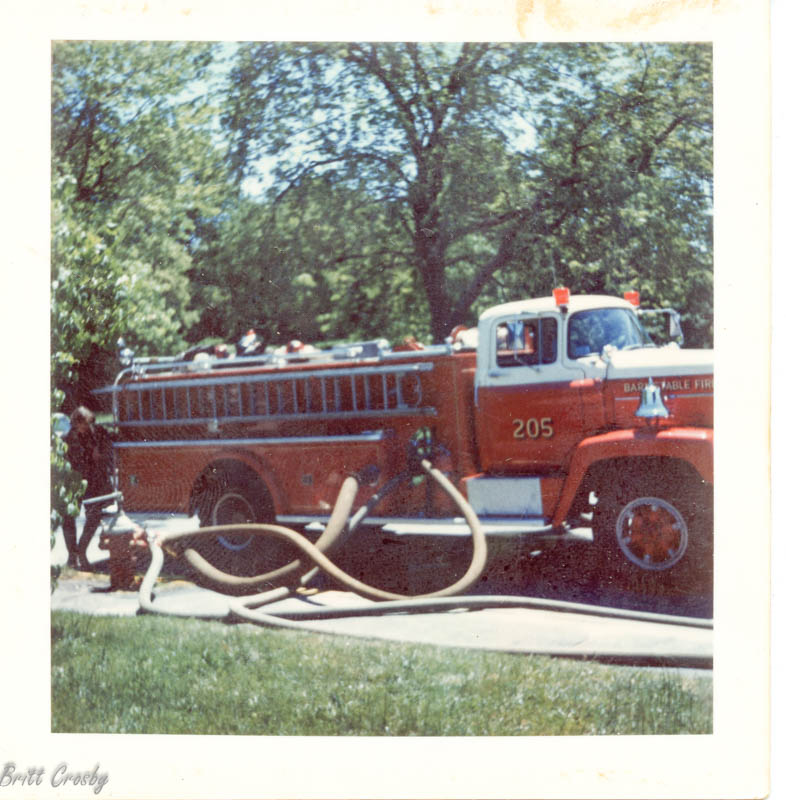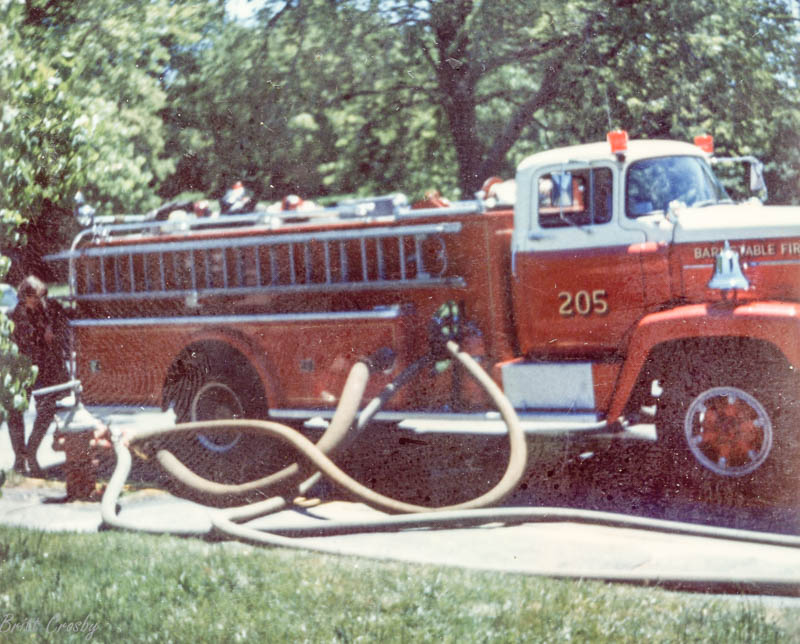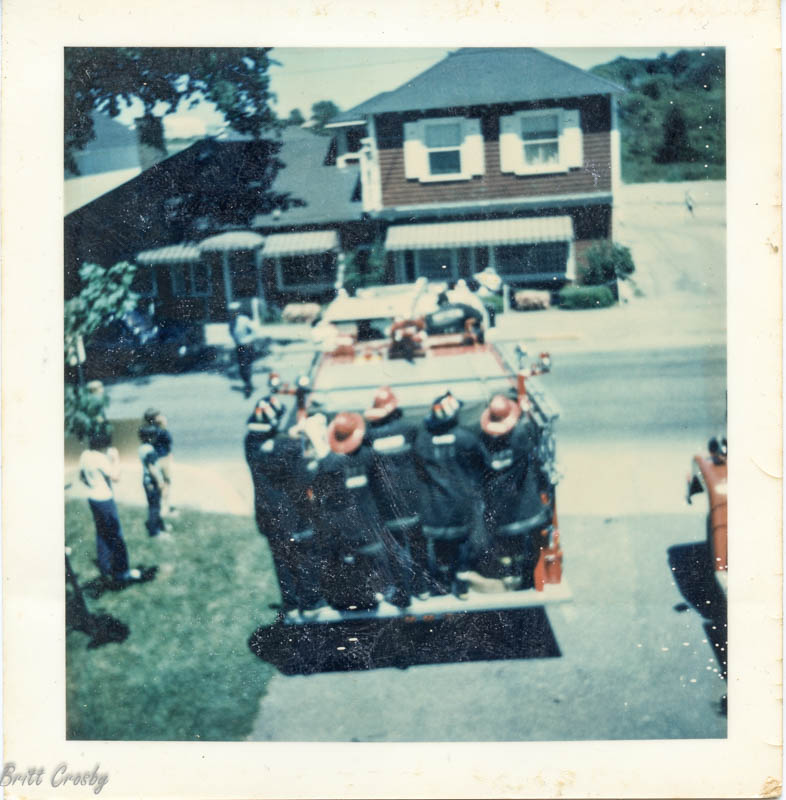 Engine 202 setup in a parking lot across from the fire station and put on a great display
of spraying water from the deckgun and handlines.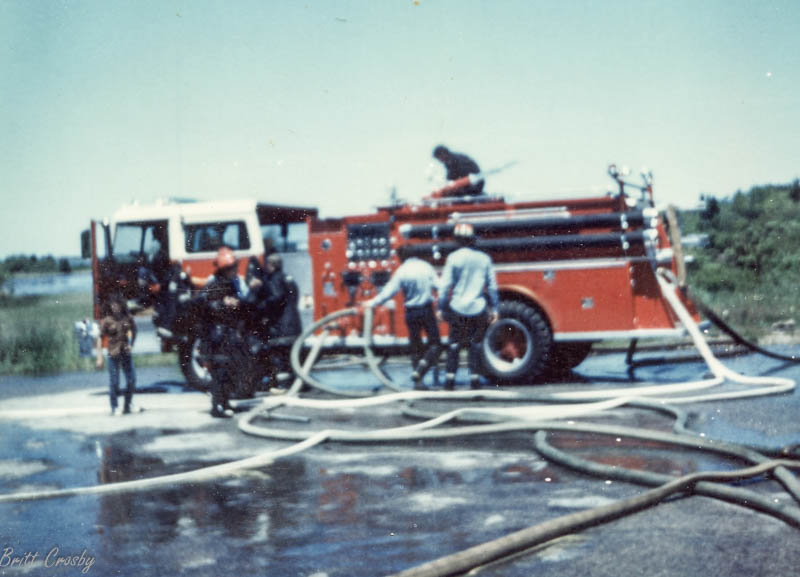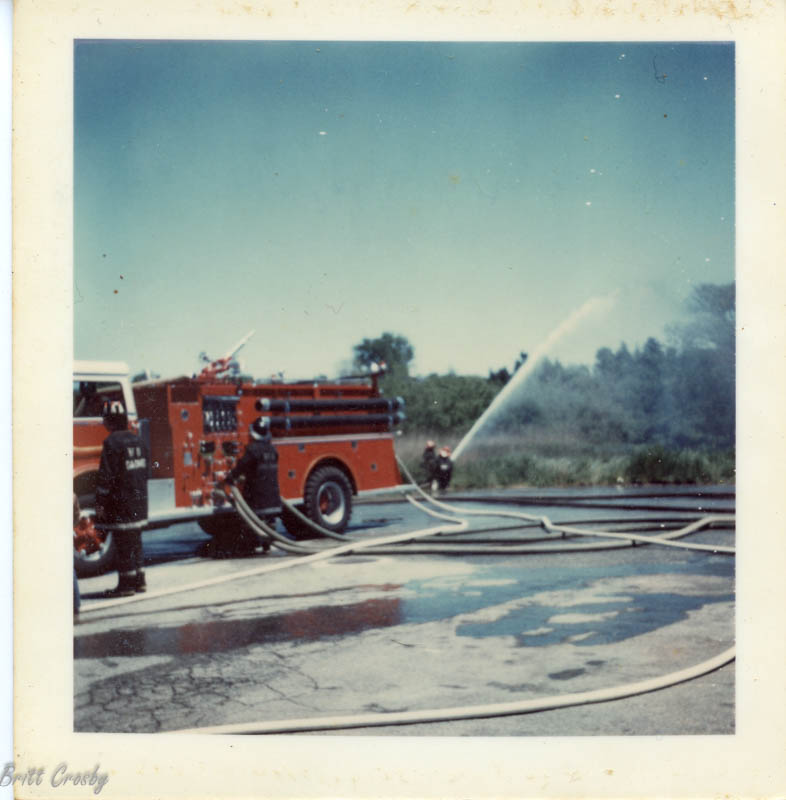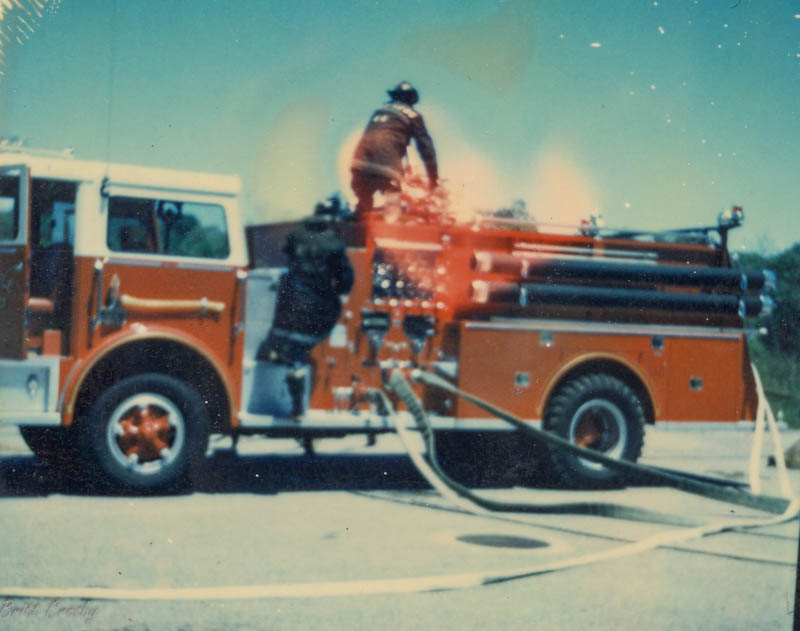 I KNEW IT THEN
I had to write a journal for English class.
In an entry dated Feb 7, 1973 I wrote the following.....

"My Uncle is a fireman in Osterville and I really like him being a fireman.
I am planning on being a fireman like he is just as soon as I can.
I have a fire radio and I follow it pretty closely for that is what I plan to do."
The rest is History!
SO IT BEGAN!
I took my first American Red Cross Standard First Aid class in November 1973.
I would have been 14 years old.
By this point I was already hanging around the fire station and starting to go to drills.
I could not "officially" join until I turned 16 years old
and I could barely wait!
I Watched "Emergency!" every Saturday night.
I read "Report from Engine Co.82"
I listened to scanners.
And continued to try to photograph, learn about, and document
whatever I could about everything "Fire Department."
TO BE CONTINUED.....
CapeCodFD.com
2023