CapeCodFD.com
CAPE COD CENTER
FOR PUBLIC SAFETY TRAINING
MOBILE FIRE TRAINING EQUIPMENT
October 27, 2022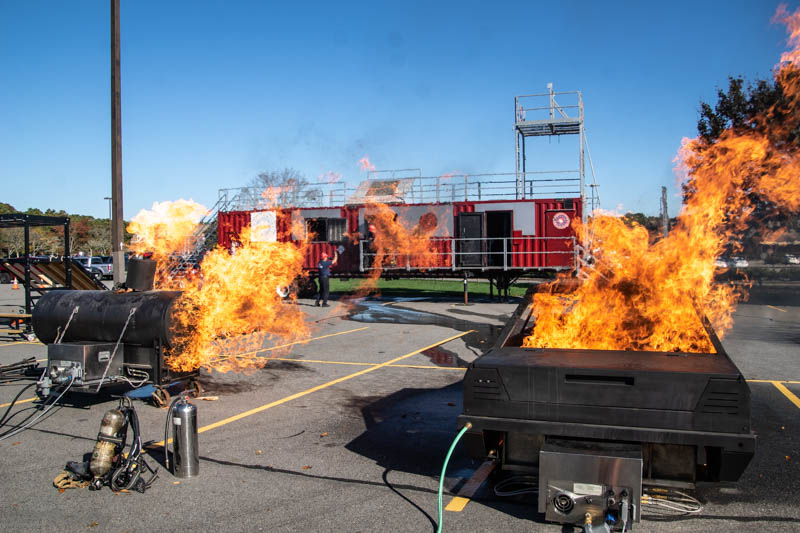 CAPE COD FIRE TRAINING
The Cape Cod Center for Public Safety Training put on a demonstration of
the various mobile training equipment available to all fire departments on
Cape Cod at the Patriot Square Plaza in Dennis on October 27, 2022.

After the closing of the Barnstable County Fire Rescue Training Academy in Barnstable,
Cape Cod has been developing portable and mobile equipment that can be brought
to and utilized at local fire departments. Among the resources are the 53' long propane
fueled-fire trailer that can be used for various firefighting search and rescue evolutions.
Additionally, a propane fired vehicle and propane tank prop can be used to teach.
Several other props can be used to practice ventilation, forcible entry, and survival training.
About a dozen Instructors from various departments are trained to use
the equipment and teach the skills at the request of departments.
The demonstration enabled leaders and members of many Cape departments
to witness and share information with elected officials on what is available
and needed to help departments continue to train and improve.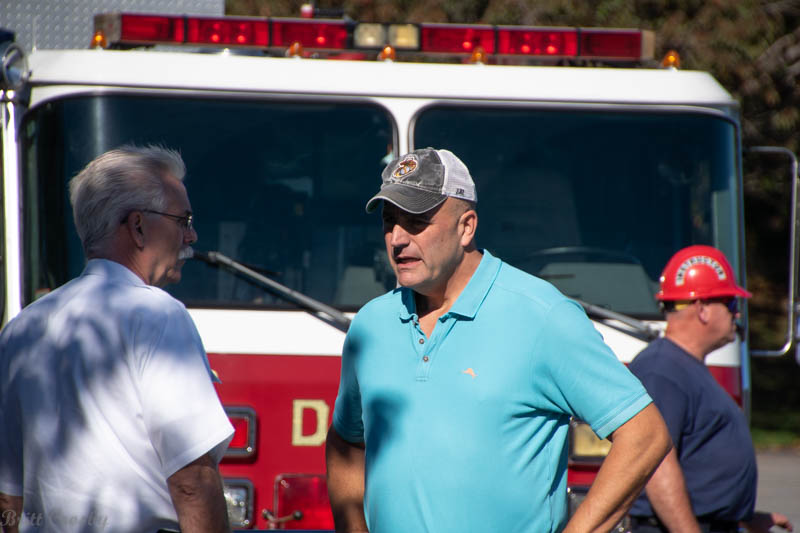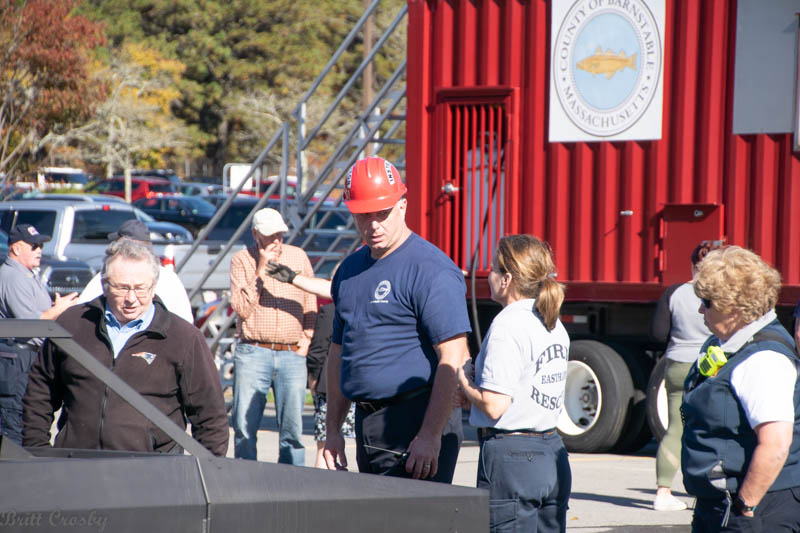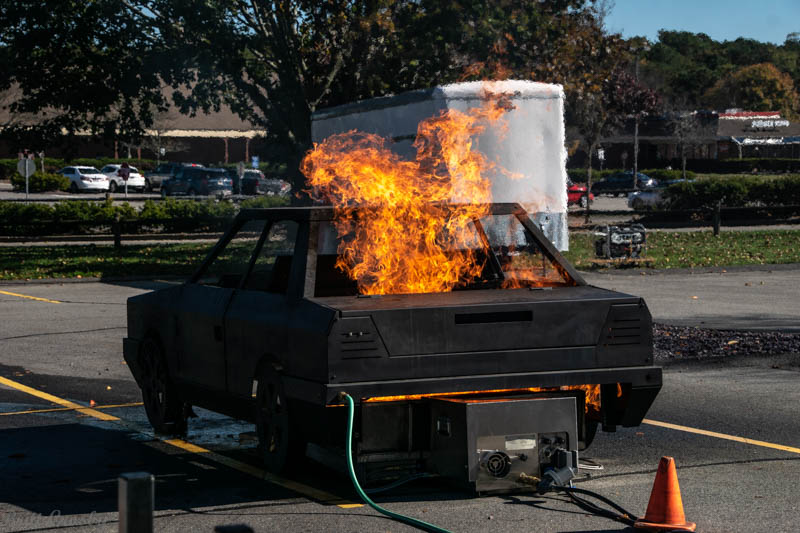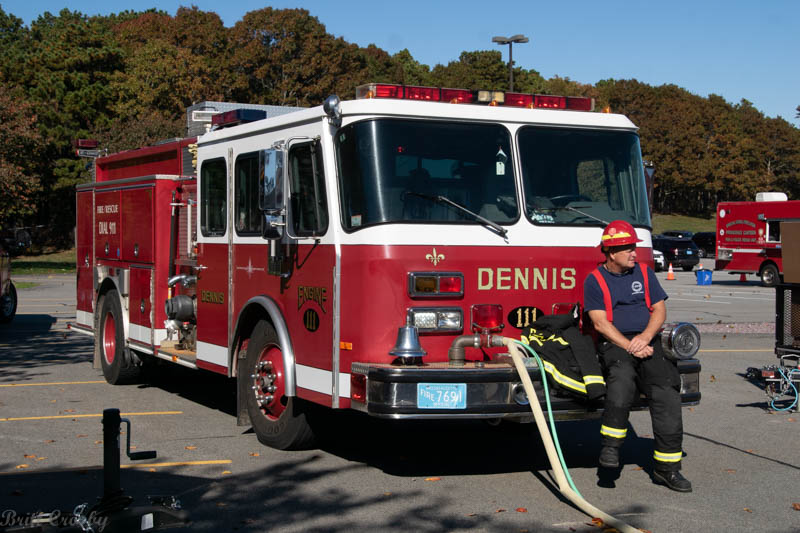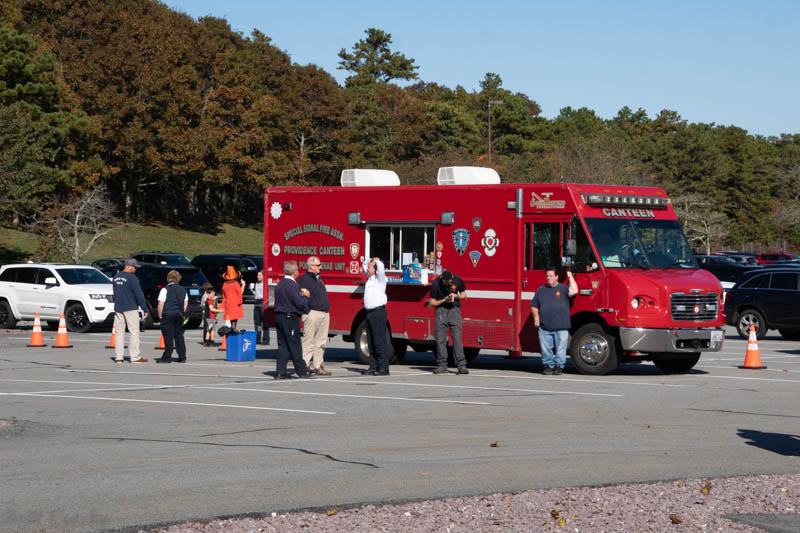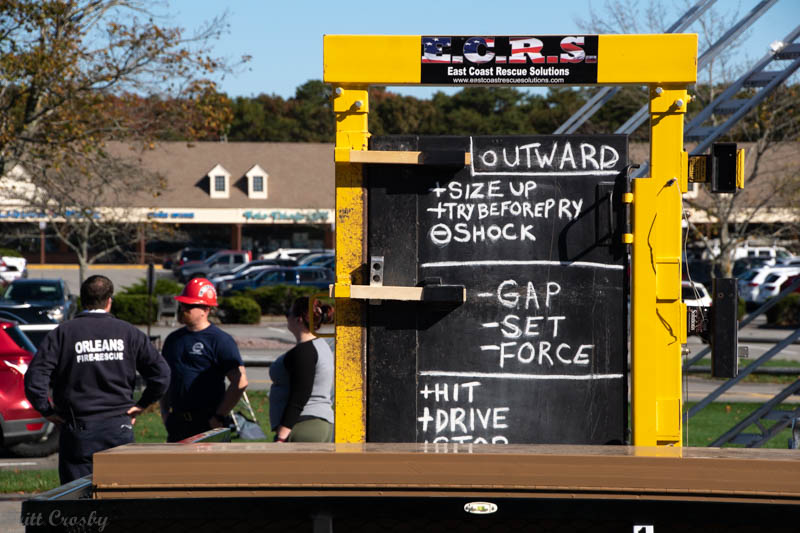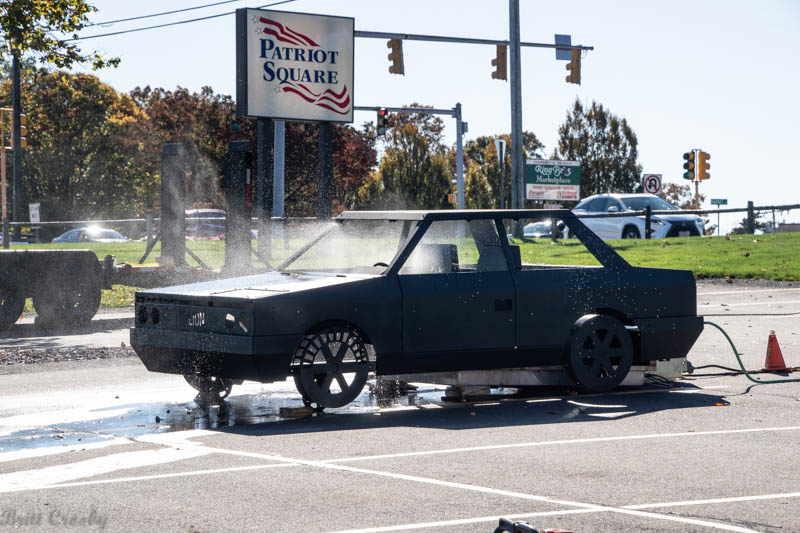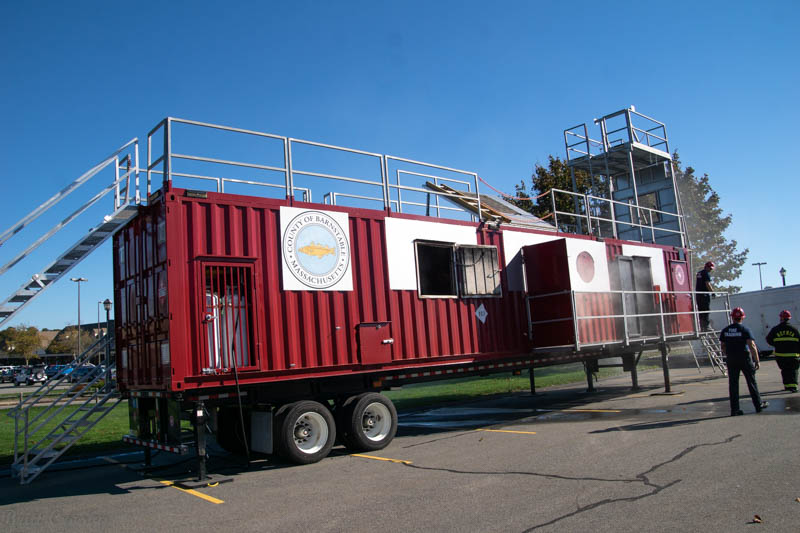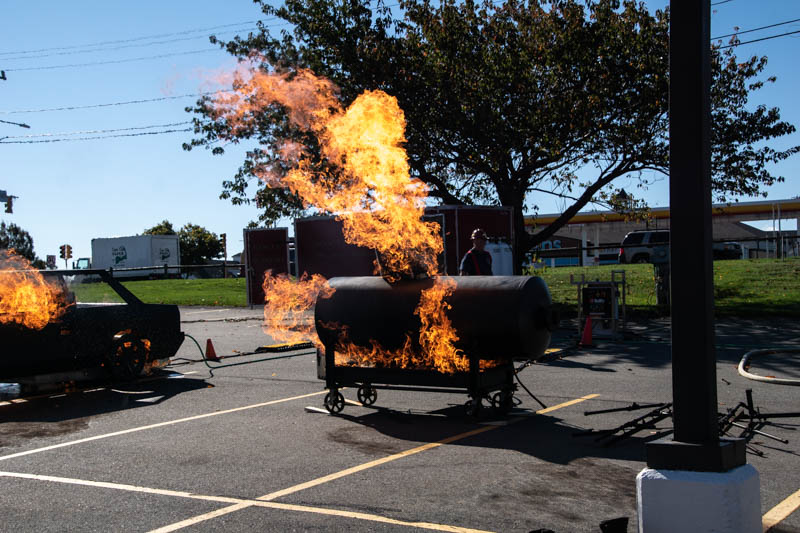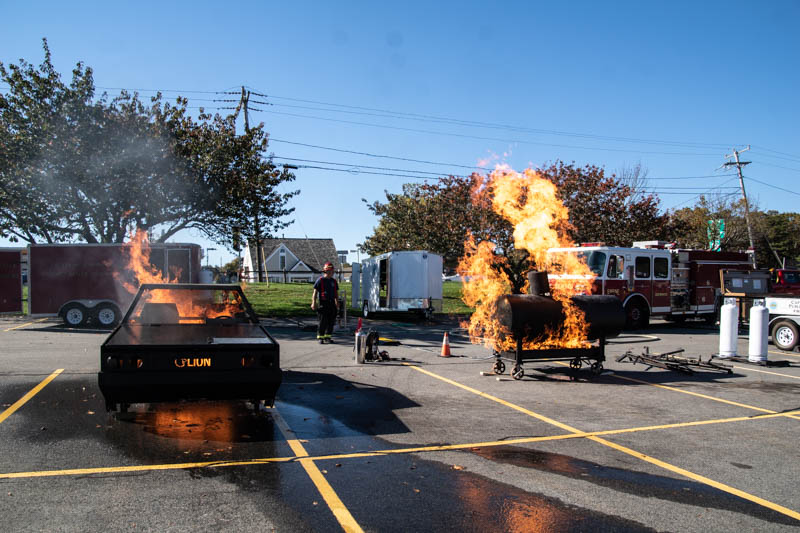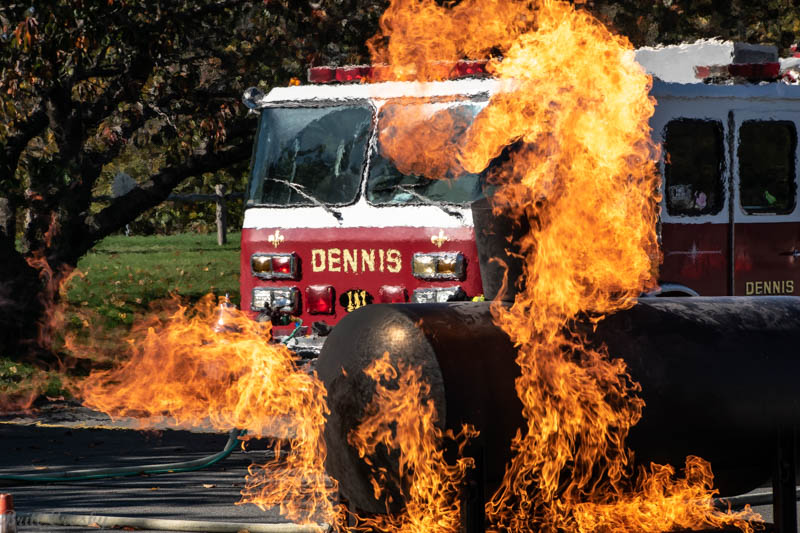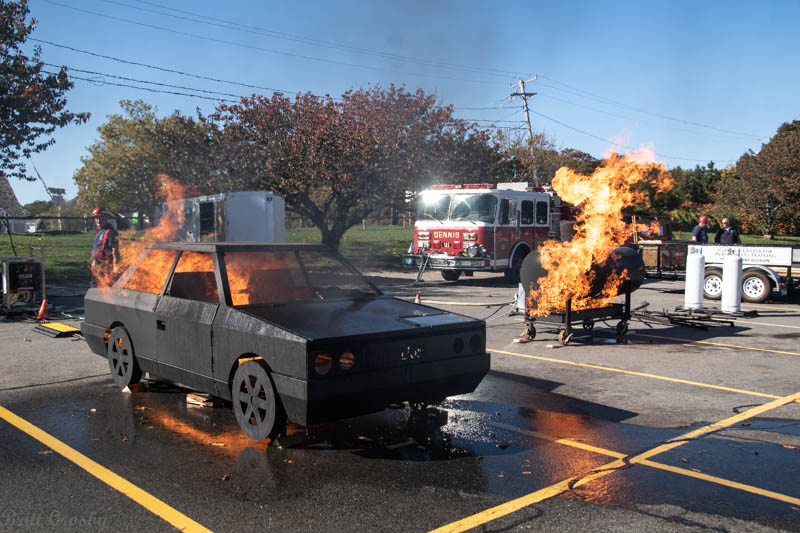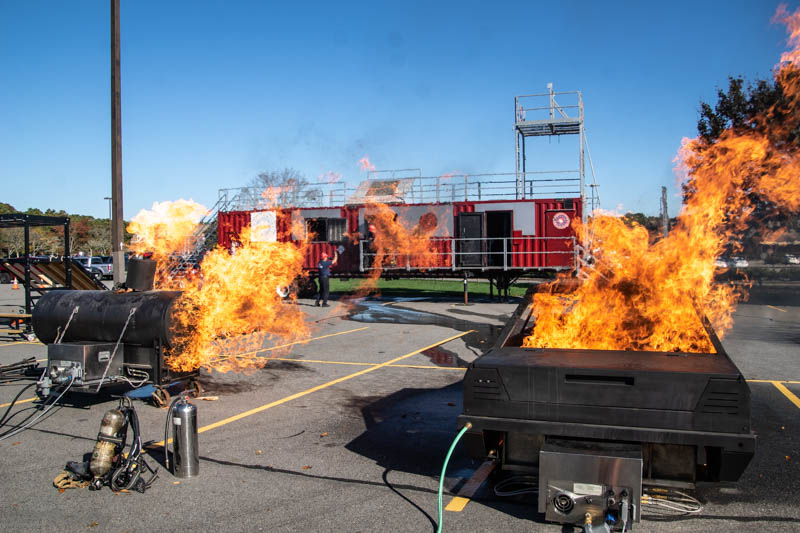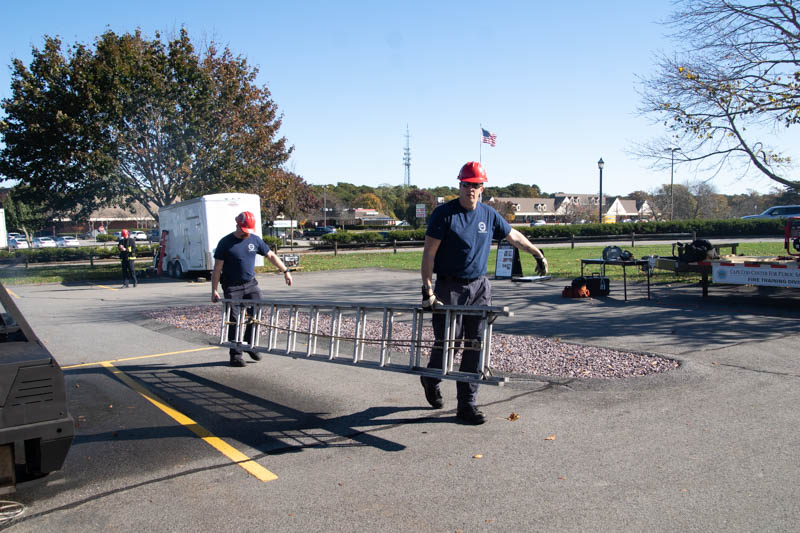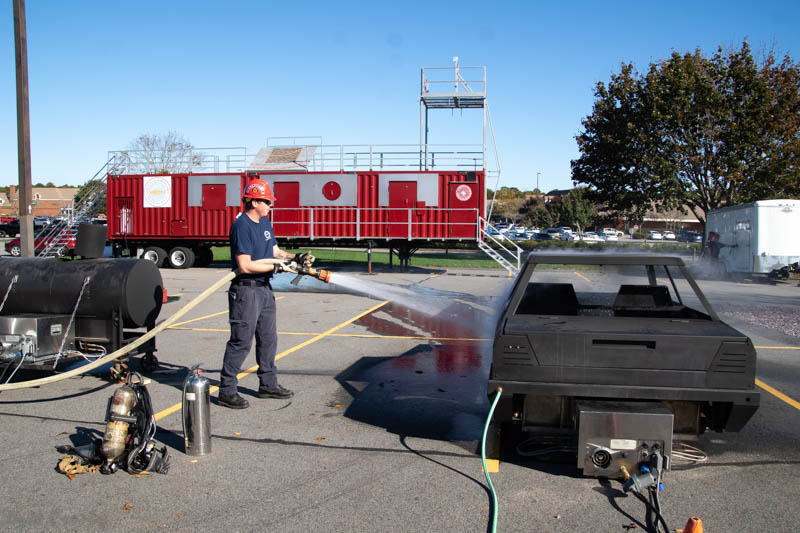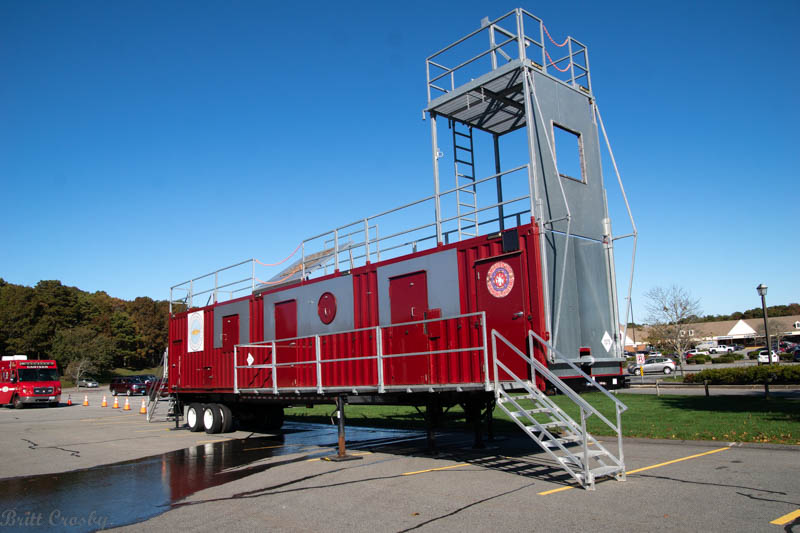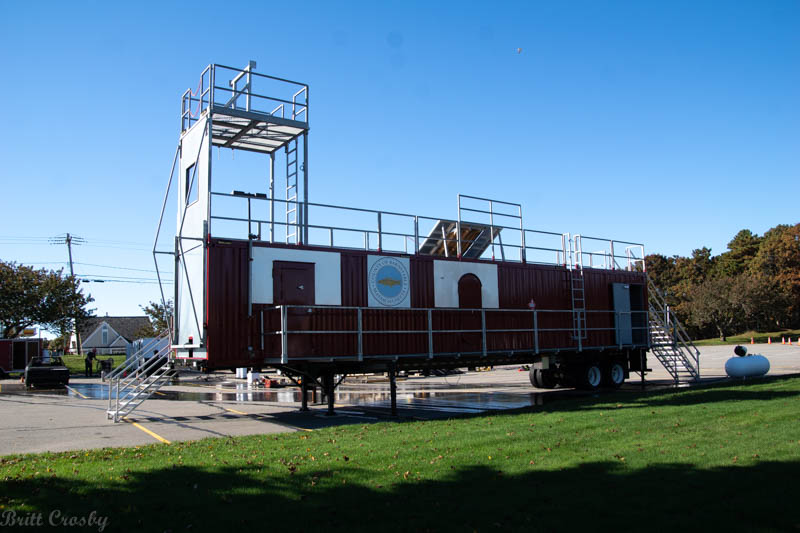 CapeCodFD.com
2022