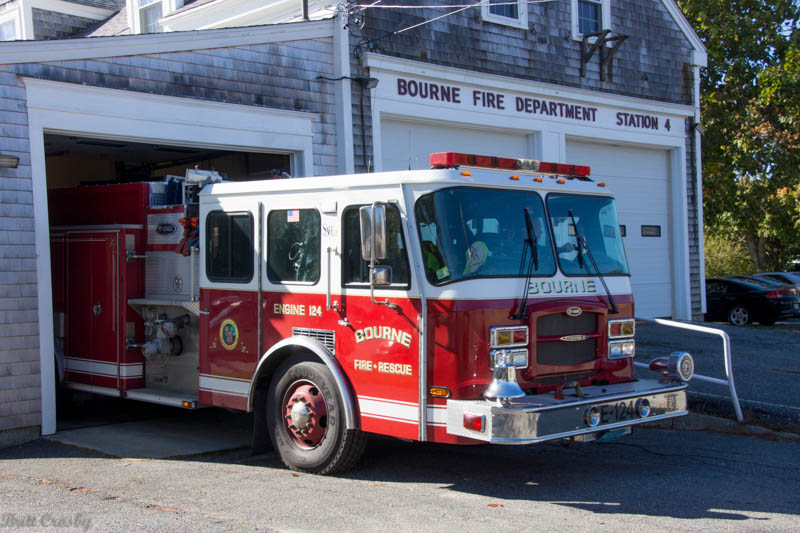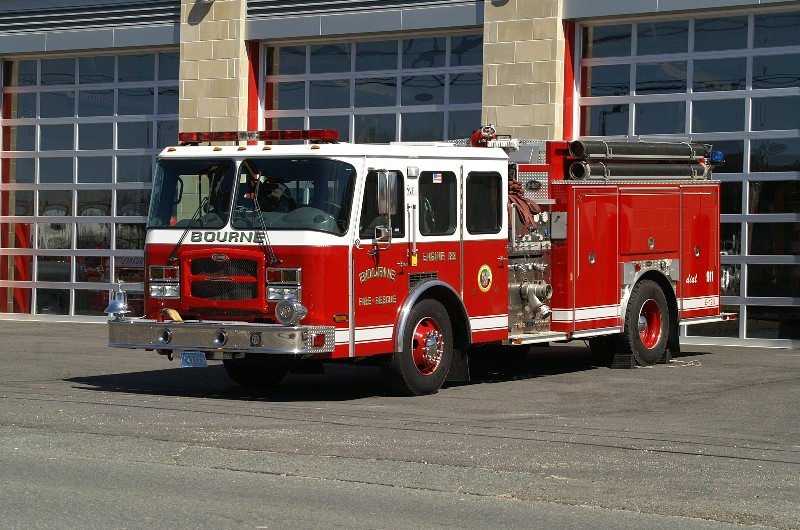 REPAIRS - Engine 123. In a 'freak' accident on July 15, 2004,
the 2002 Emergency One Typhoon Engine 123 was seriously damaged
when a 3/4 ton pickup truck crashed into the Sagamore Fire Station shortly after 6 AM.
The station was severely damaged as well. The pumper was out of service for several months for repairs. 7/04.