West Barnstable, Massachusetts
2 Simultaneous Multiple Alarm Structure Fires
- Both Suspicious -
First Fire @ 1847 hrs, 132 Packet Landing
Second Fire @ 1859 hrs, 2346 Meeting house Way (Rte.149)
11 May 2002 - Page 4 of 5
Photos and text by Britton W Crosby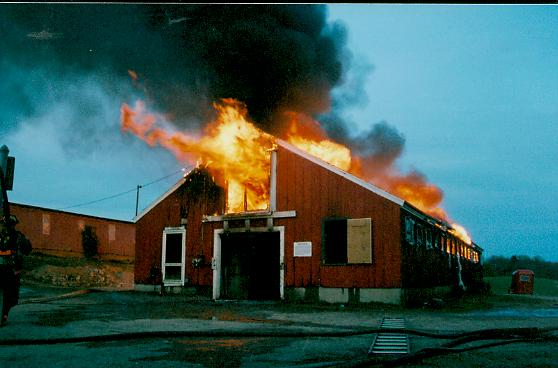 Barn is nearly fully involved at this point. Companies still waiting for water.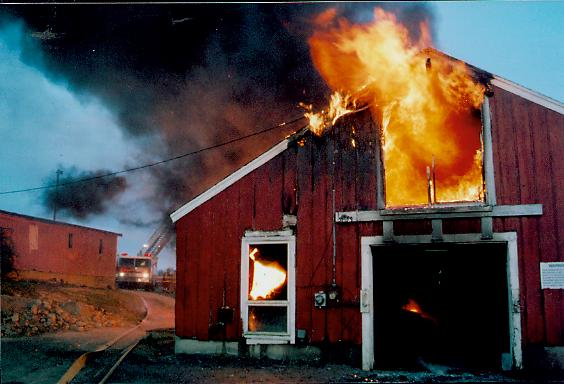 Barnstable Ladder 206 comes from rear and begins to set up ladder pipe.
4" LDH supply line is run between exposure to feed ladder pipe.
Building is fully involved and radiant heat is now showing effects on hose and exposure 2.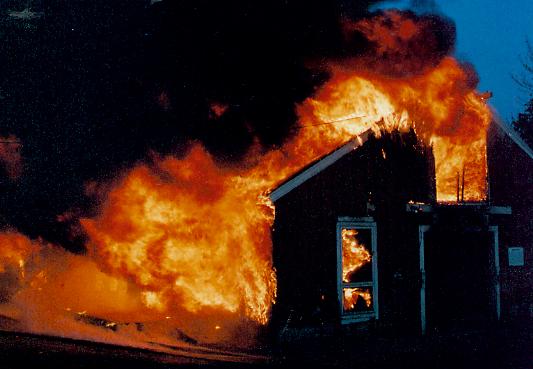 Side 1 / 2 corner.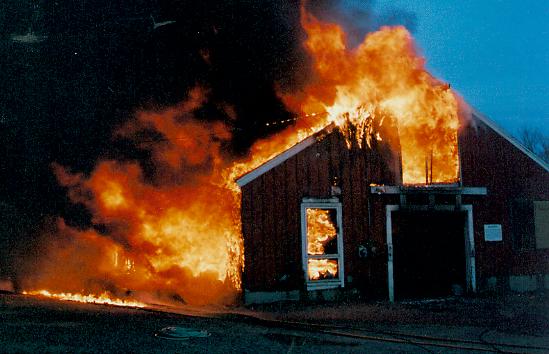 With no water and extreme heat conditions, supply hose and a handline begin to burn.
Flames appear on exposure 2 as radiant heat threatens to spread fire.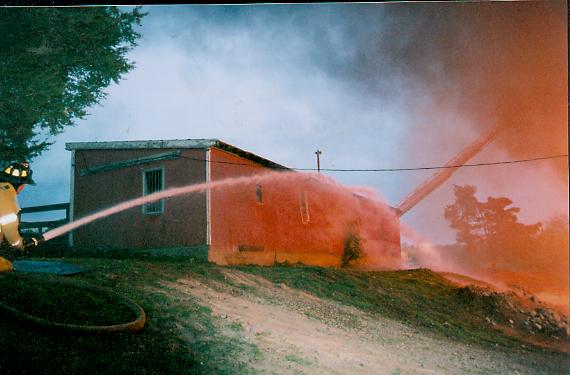 Finally a 2-1/2 " handline gets water and begins to cool the exposure saving it from destruction.
The fire continued to consume the building until it finally collapsed to the ground.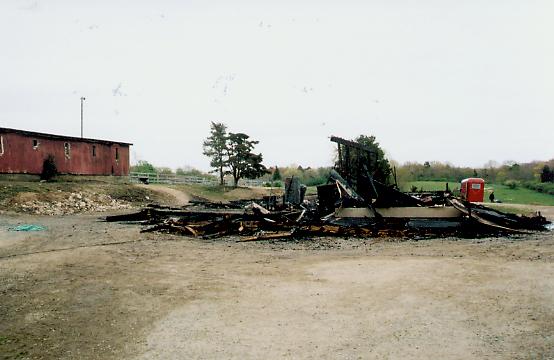 The next morning (Sunday May 12) all that remains of the barn at 2346 Meetinghouse Way.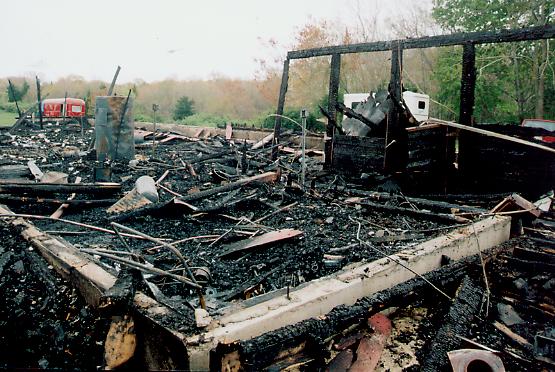 Destruction was complete.