Wildland Firefighting Apparatus headed for Alaska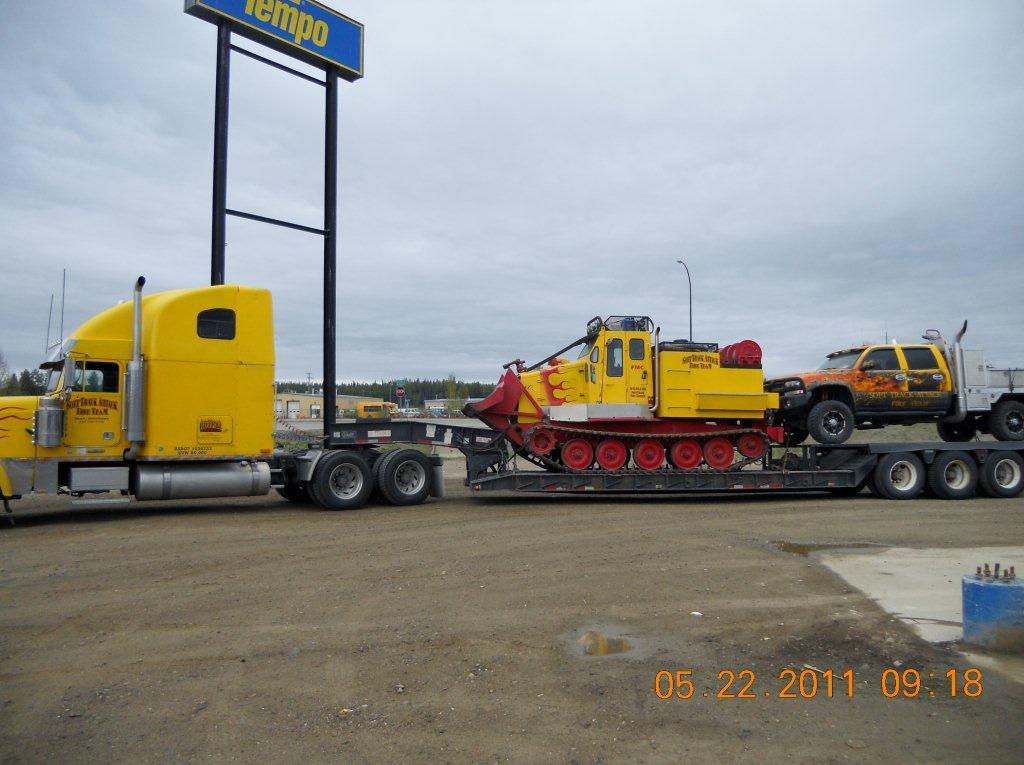 Guest photos by Ben Dottridge
showing a unique tracked fire apparatus headed for Alaska.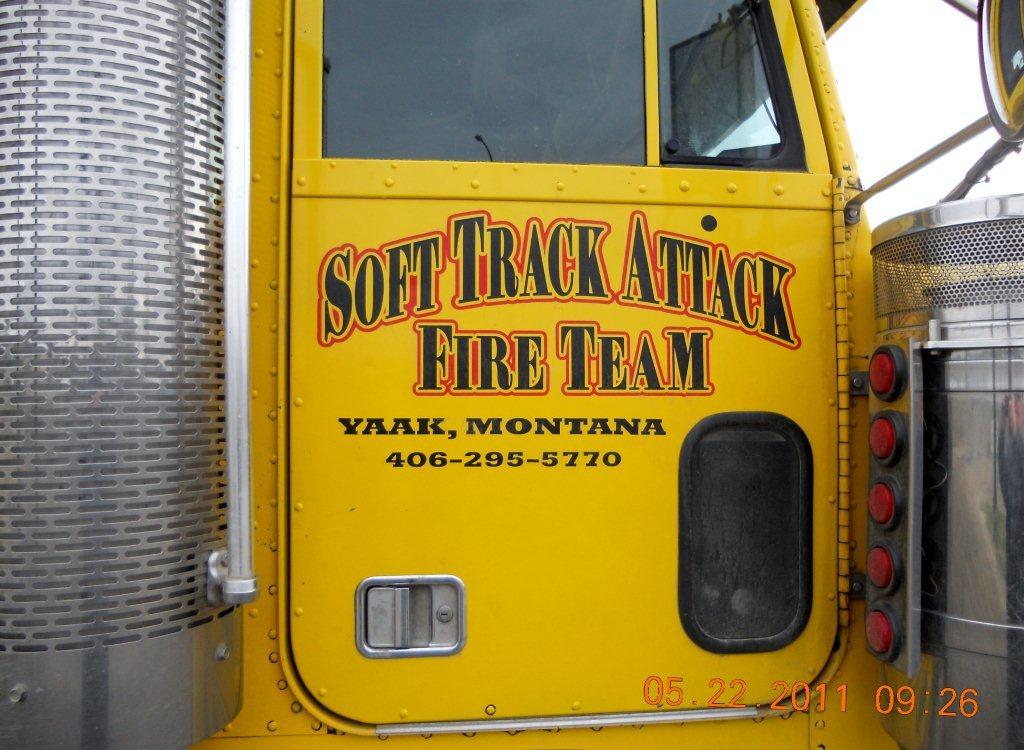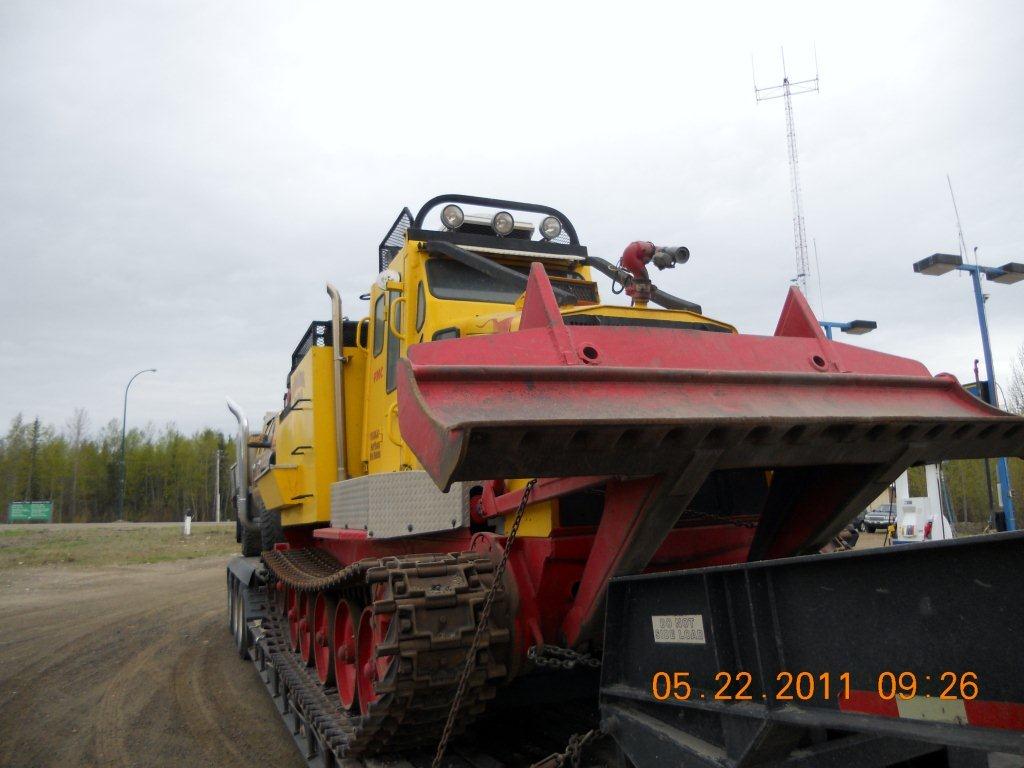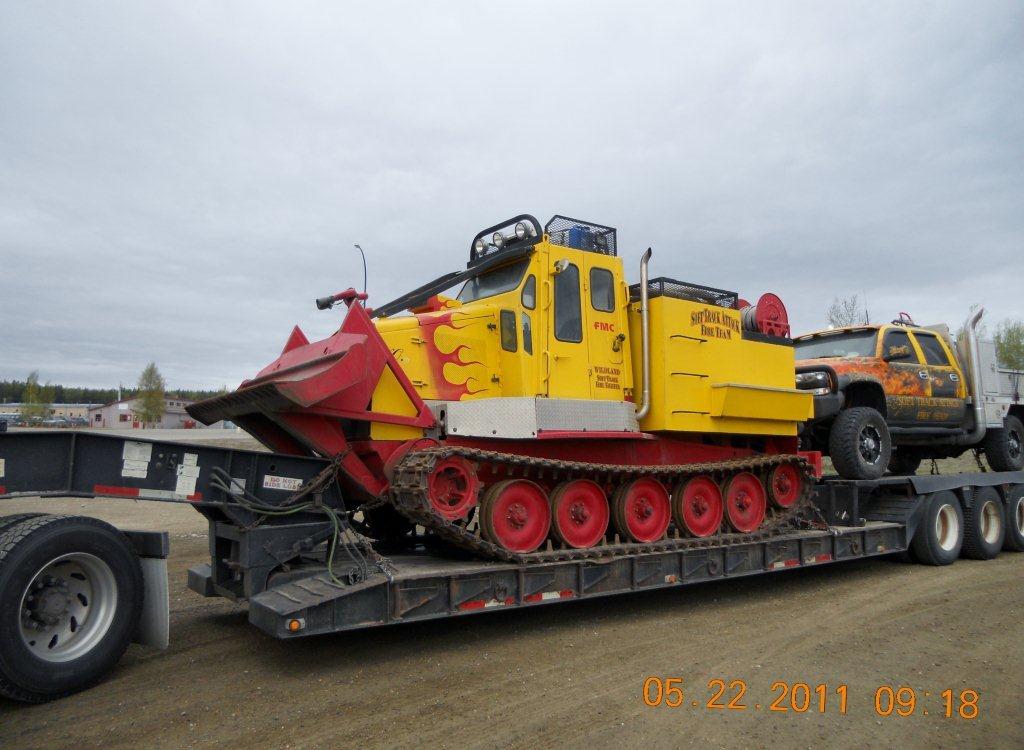 Mashpee 2nd Alarm
Andrew Jones captured these shots of the second alarm on Holly Way in Mashpee
early in the morning on Sunday March 27, 2011. Thanks Andrew.
Firefighters from Mashpee, Cotuit, COMM, Sandwich, and MMR
responded to the scene.




Hyannis 2nd Alarm Pearl Street

Dave McWilliams submitted these great images of the 2nd alarm
at 39 Pearl Street in Hyannis on March 18, 2011.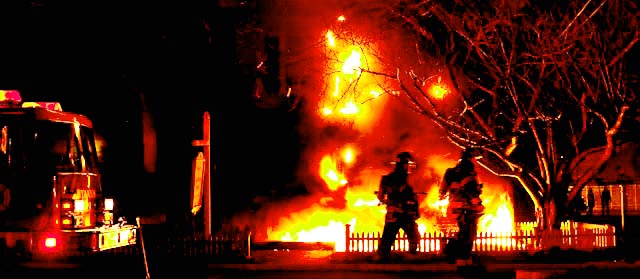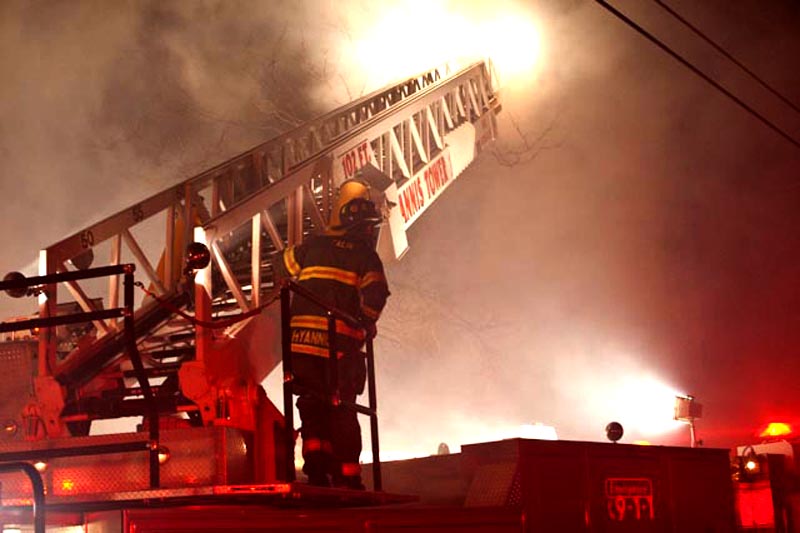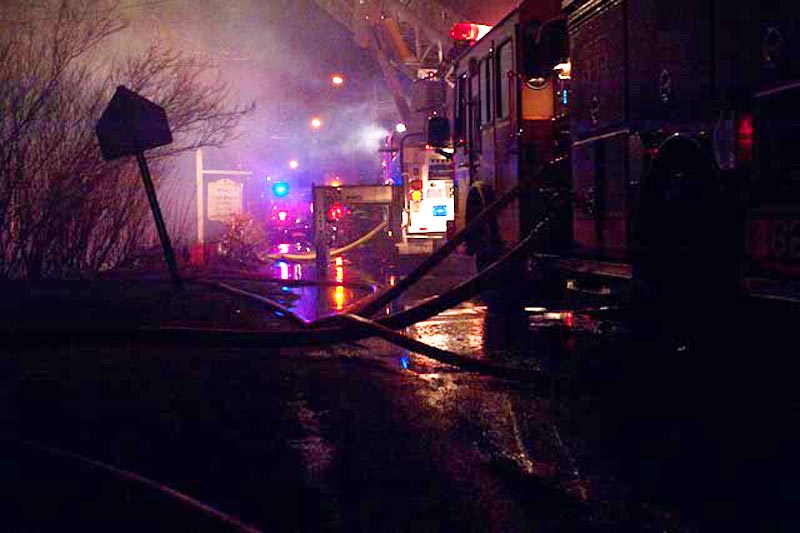 Cotuit Garage Fire
Cotuit Fire Department was assisted by COMM FD and Mashpee FD extinguishing
a garage fire on Tracey Road in Cotuit on Tuesday, December 28, 2010.
A car was fully involved in the garage. Fire was prevented from extending
into the main house.
(guest photos Ben Dottridge)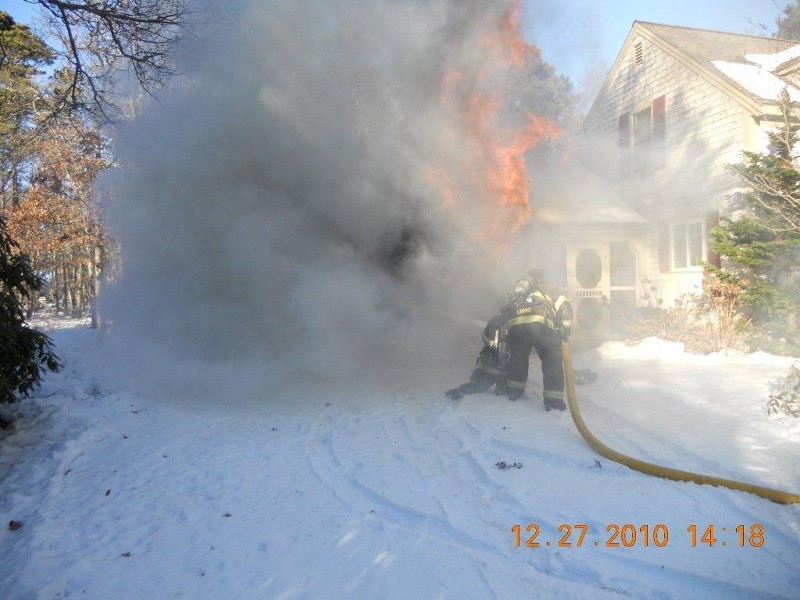 v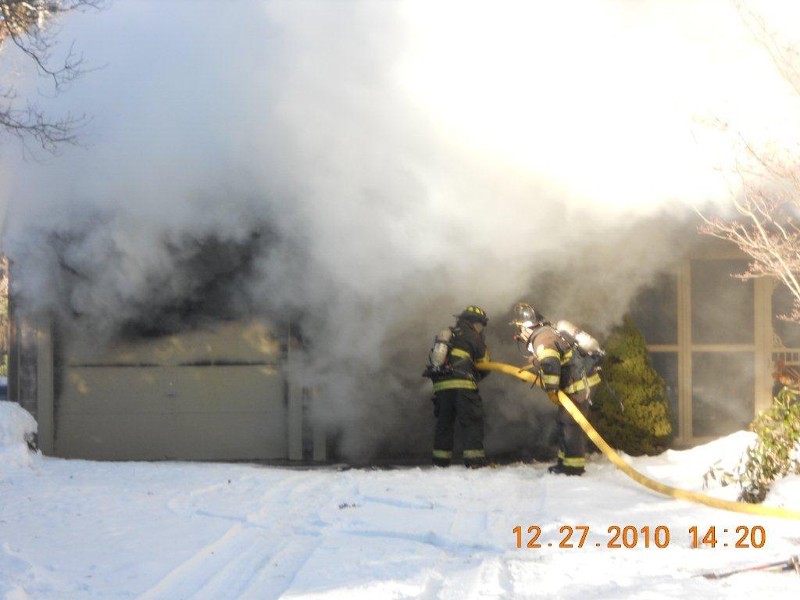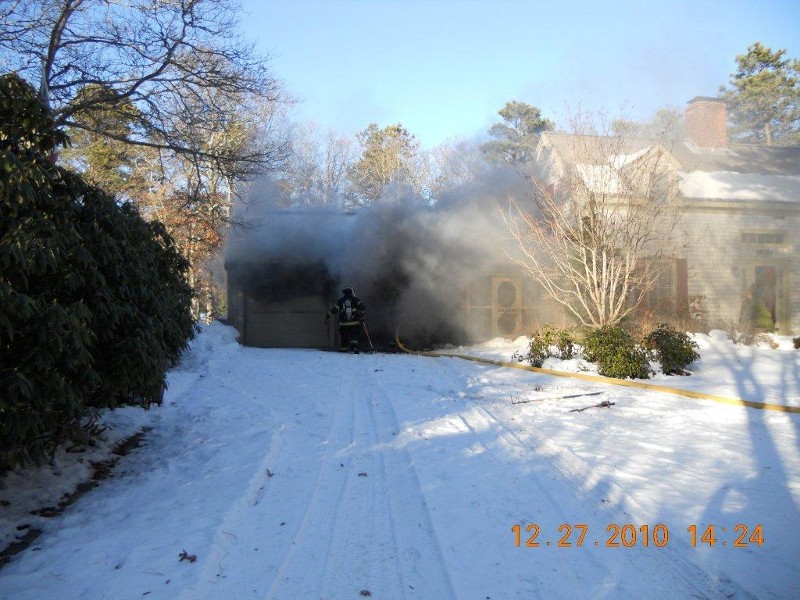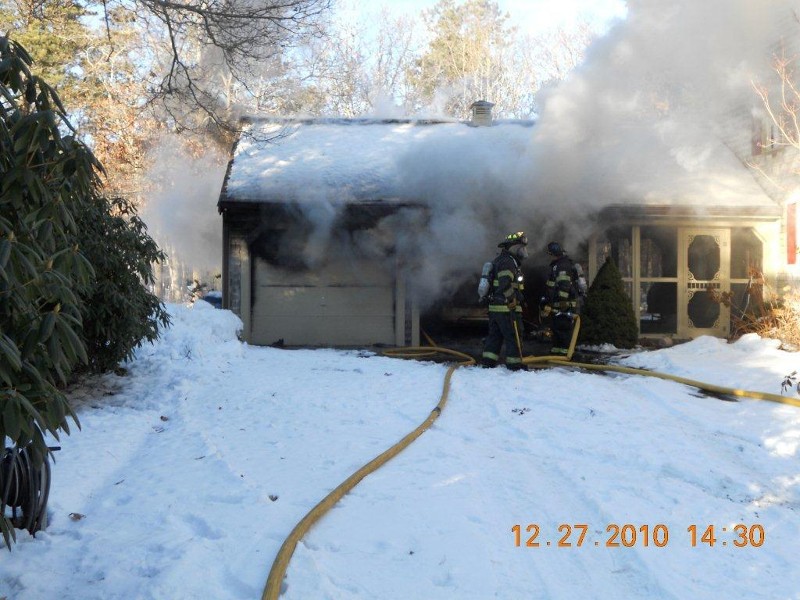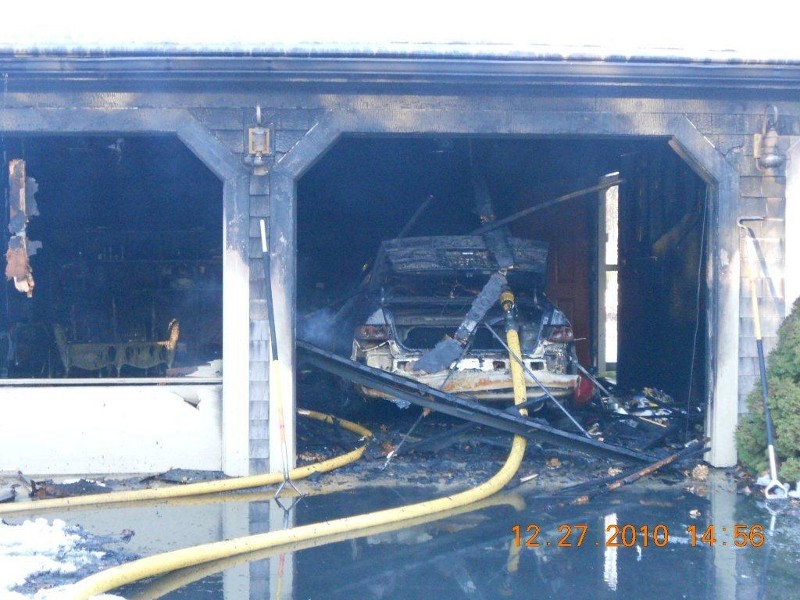 Old Otis Crash Truck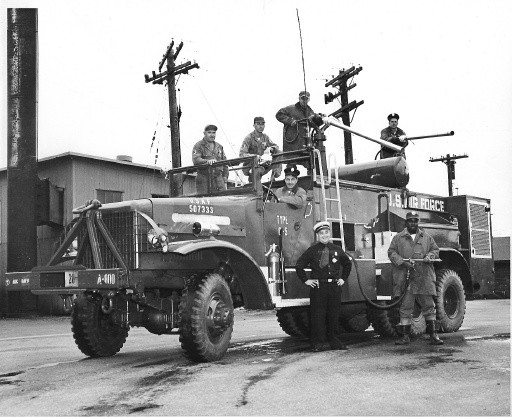 1950's Brockway / Mack O-5 Crash Truck
from Otis.
(submitted by Charles Rowley, Ret Capt Wareham FD)
1/25 Scale model of the Otis crash truck
made by Capt Rowley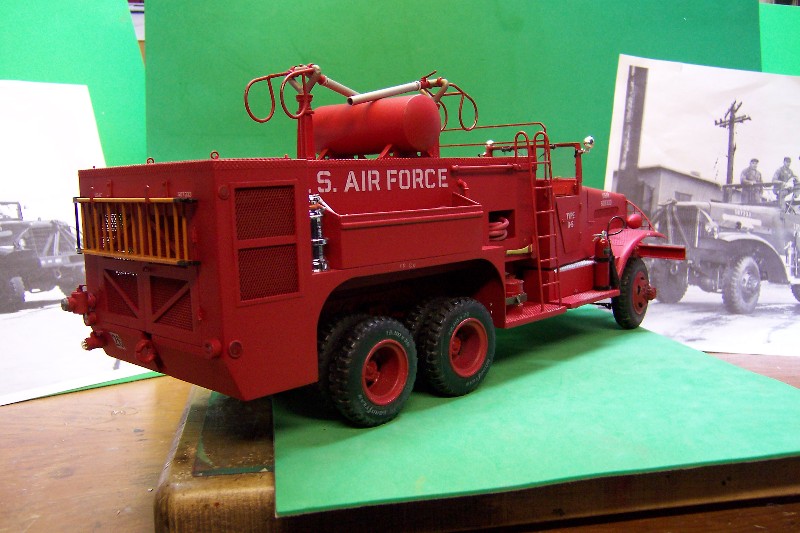 New Bedford Fire
267 County
Former Funeral Home
June 30, 2010
Brian Messier photos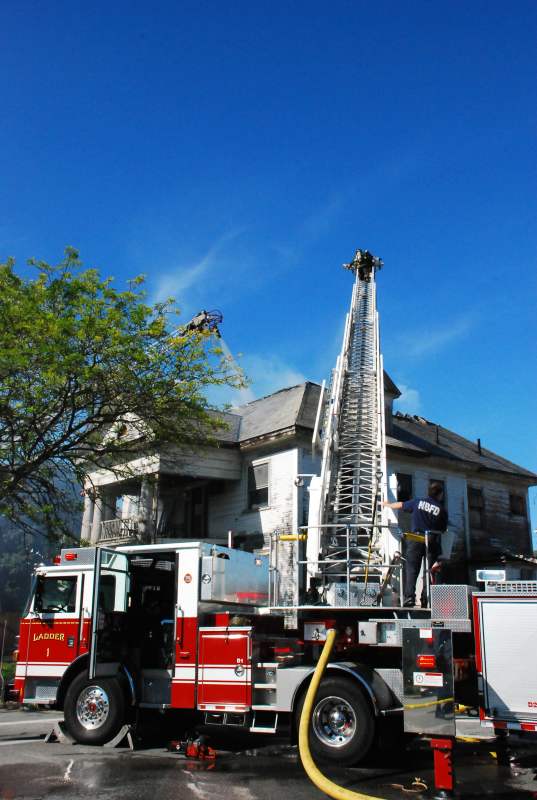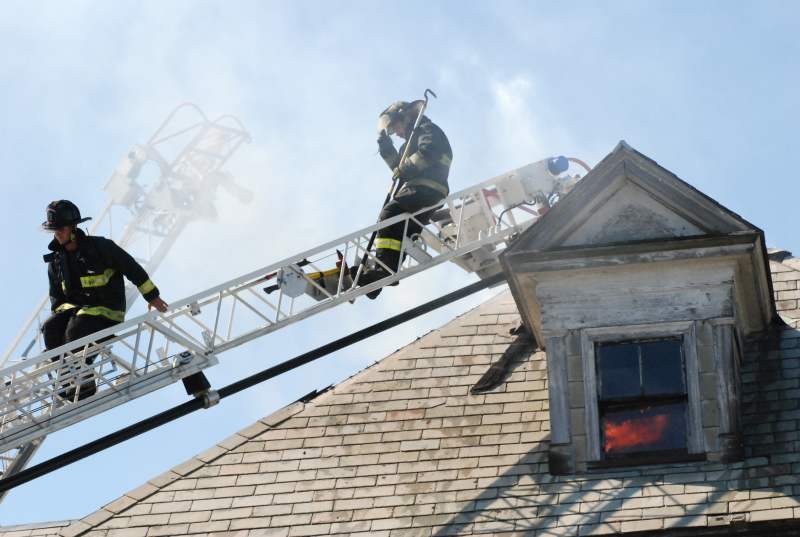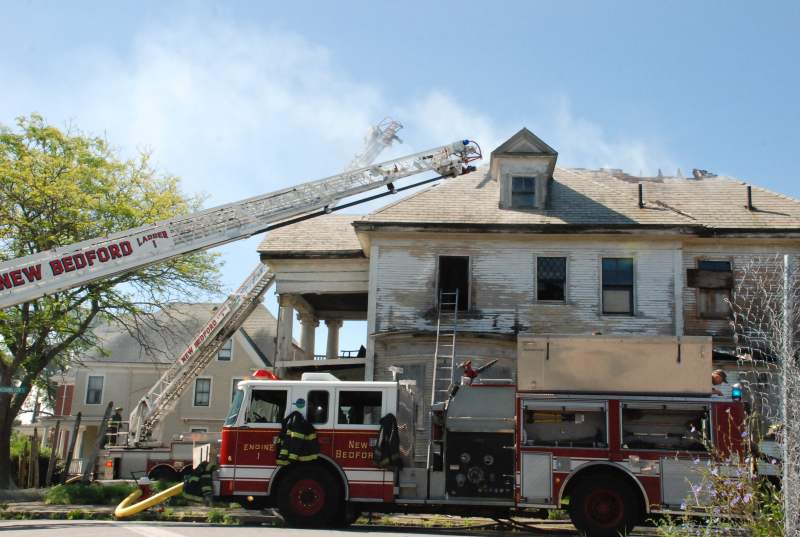 The Onset Fire
March 29, 2010
Photos by Bob Haskell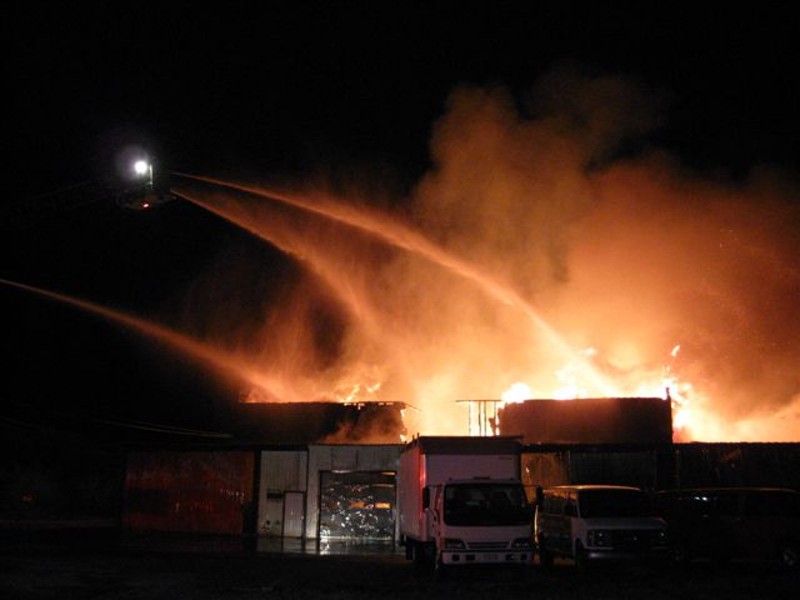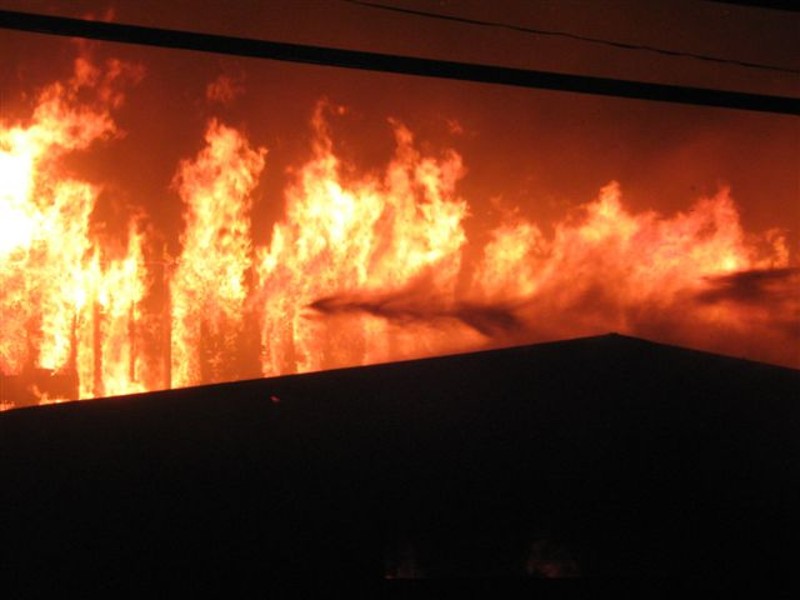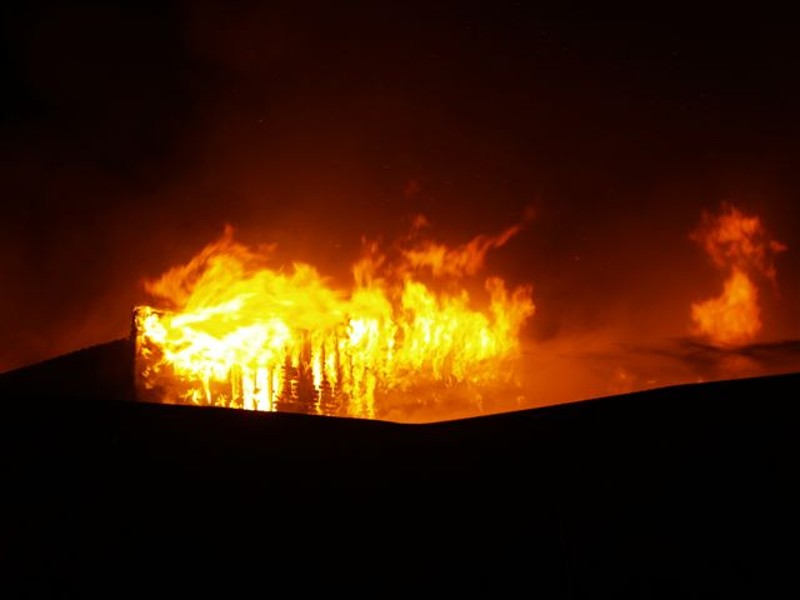 Cuttyhunk Training

Cuttyhunk Island Engine 1
at a recent 'training' fire put on by the DCR
(Josh Nigro photo)
Oak Bluffs Fire

Oak Bluffs Structure Fire
First arriving engine prepares to attack this structure fire on the Edgartown-Vineyard Haven Road
on Friday March 7, 2008 at about 1600 hours. The stubborn fire took about 1 hour to knock down and
several more hours to overhaul.
Guest Photo series submitted by Lt Kyle Gatchell OBFD,
Photos taken by Robert Gatchell

Oak Bluffs Structure Fire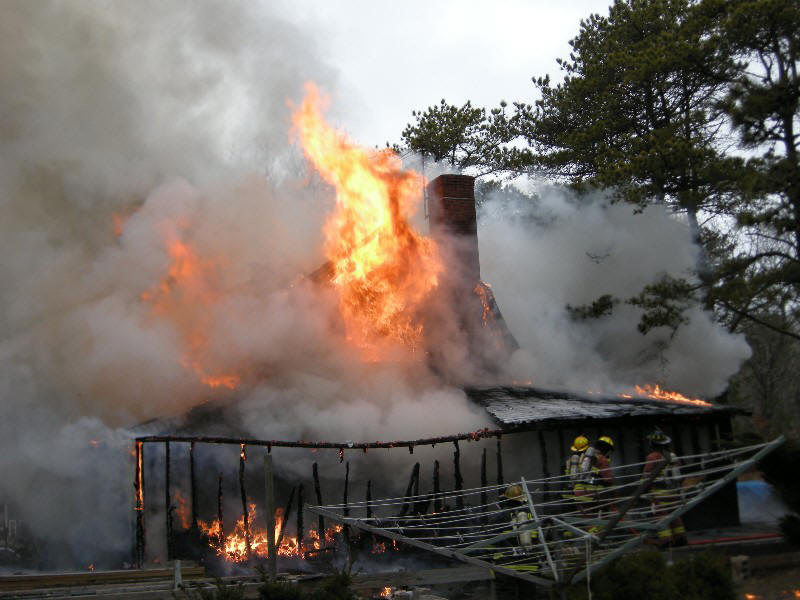 Oak Bluffs Structure Fire


Oak Bluffs Structure Fire


Oak Bluffs Structure Fire


Mattapoisett Fire

Photo and story from SouthCoastToday.com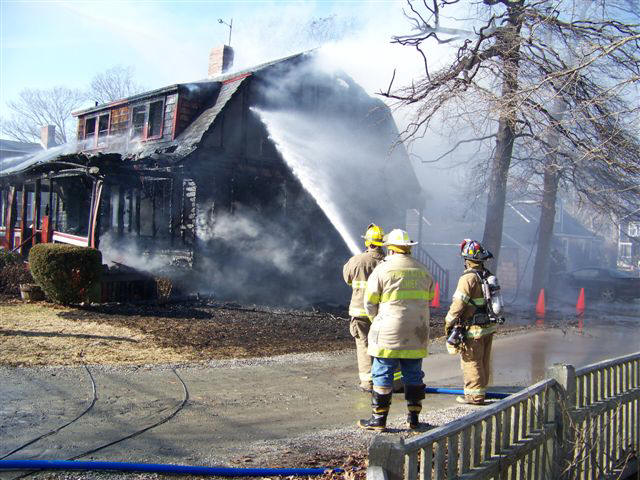 Mattapoisett 3rd Alarm
Mattapoisett Fire Department responded to this house on Briar Road
on Sunday Feb 3, 2008 at approx 1300 hours. The house was fully
involved on arrival and 3 alarms were struck. One man died in the blaze.
These photos were submitted by H. Anderson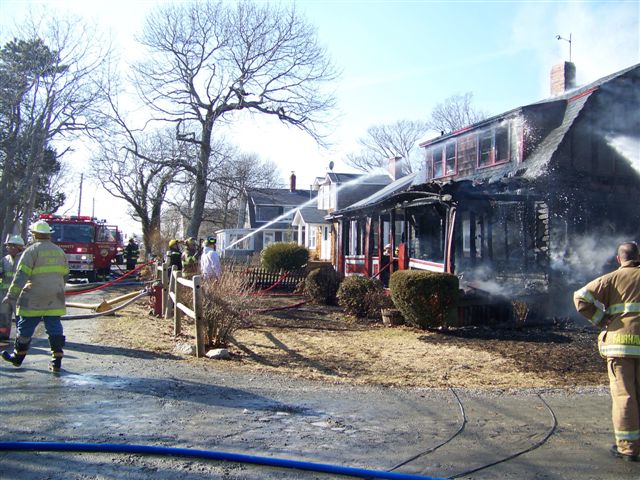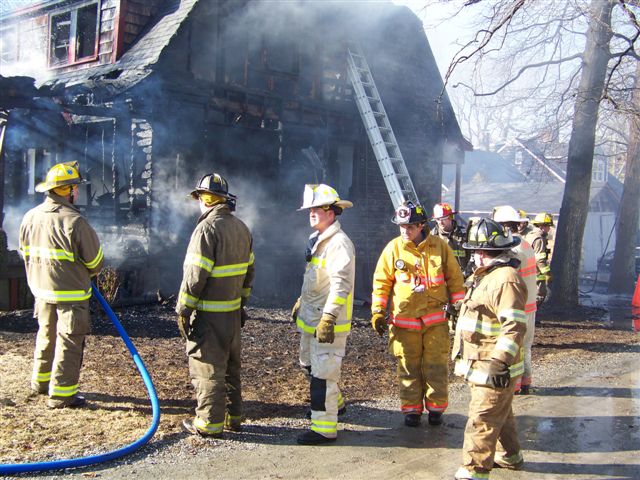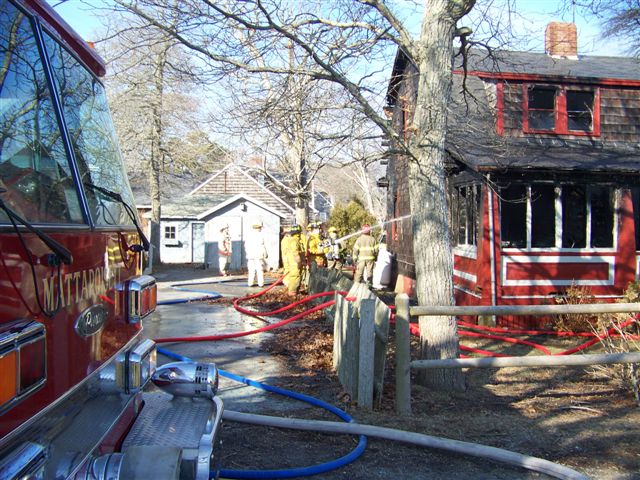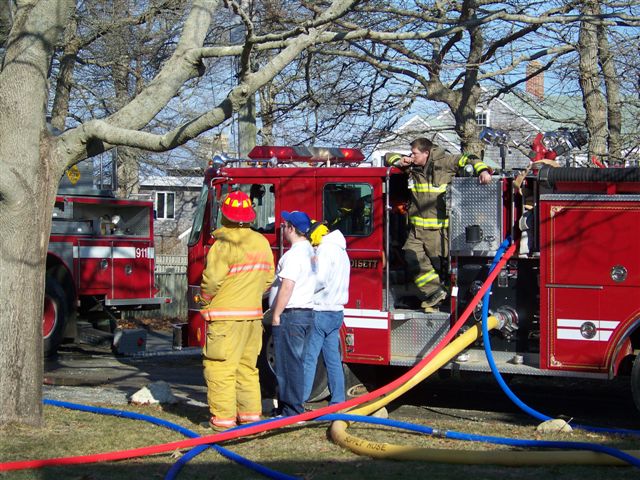 Bourne Fire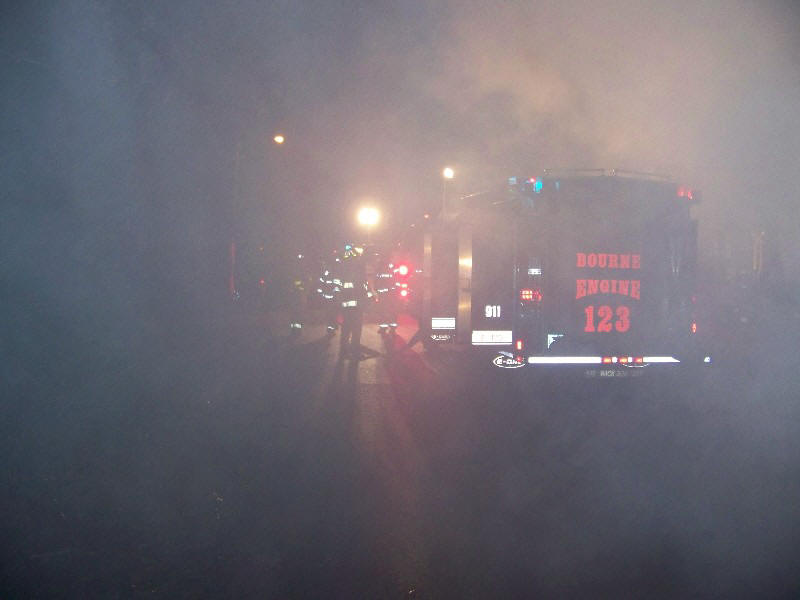 Bourne Firefighters battled a fire at 84 Adams Street
on New Years Day 2008.
Three photos by Brittany Anderson
Brewster Training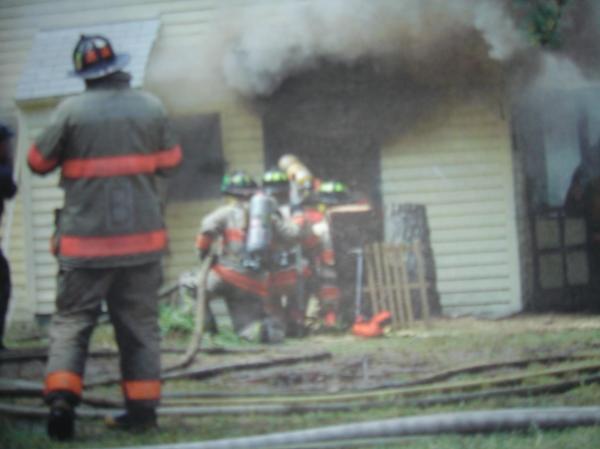 Brewster Firefighters trained at a live burn in 2003.
Photos by TJ Labonte
Brewster Fire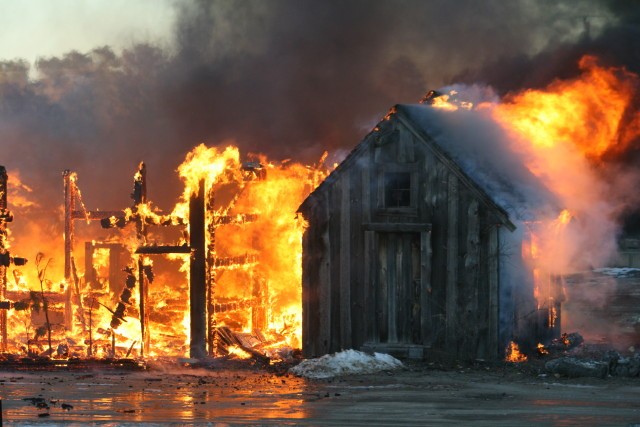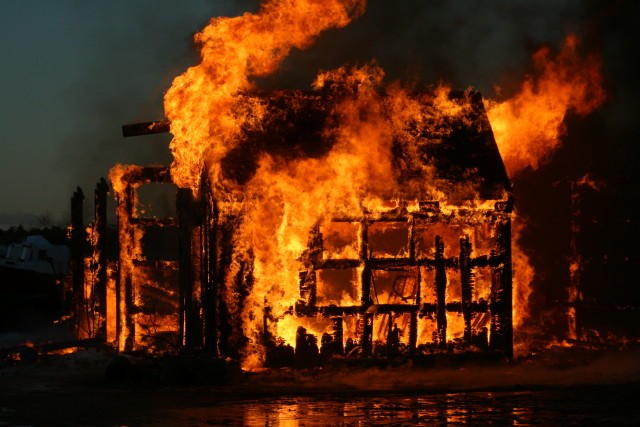 Brewster and Harwich firefighters battled a blaze at the Freeman's Way
Brewster Boat Yard on Dec 18, 2007. Two buildings were fully involved
on arrival. The fire was suspicious.
Photos T. Gagnon.