Hi. My name is Britt and this is my website!
I am pleased to have you visit CapeCodFD.com and hope you come back again and again.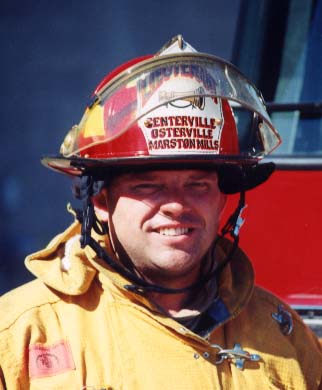 About Britt
Here is a little summary of who I am and how I came to develop this website.
Personal

Married to Robyn (Dispatcher at COMM FD)
2 children, Ashley and Alexander

I am a lifelong 'Cape Coddah'
Generations of my family built boats in Osterville


Professional

Joined Centerville-Osterville-Marstons Mills
Fire Department as call firefighter in 1975.

Became EMT-A in 1976

Worked at Cape Cod Hospital emergency
room for a couple years 1979-81.

Hired as a fulltime dispatcher at COMM FD
in 1980.

Completed EMT-Paramedic training in 1981
CIEMSS Paramedic Class VI.

Hired as a fulltime firefighter at COMM FD
in 1981.

Promoted to Lieutenant in 1990

Presently working as Lieutenant and Paramedic
at COMM FD.

Member of IAFF Local 2346

Associates in Arts Cape Cod Community College

Associates in Fire Science C.C.C.C.

Working towards B.S. in Fire Science Anna Maria

Also

Part-time dispatcher with Barnstable County Sheriff's
Department since 1987.

Dispatching for several fire departments, Barnstable
County Control mutual aid center, Barnstable CMED,
District 1 Haz Mat, 911 PSAP for several communities,
etc...


Hobbies and stuff

Long time scanner listener

Long time fire and apparatus photographer

Published Barnstable County Fire Department
Directory 1st Edition in 1992.

Published Barnstable County Fire Department
Directory 2nd Edition in 1995.

Published article on Provincetown Whaler's Wharf
fire in APCO Public Safety Communications magazine
May 1998

Published Cape Cod Firefighting with Arcadia
Publishing in 2003, with several reprints since.

Photos published in a number of magazines and
booklets.

Photographer for Figawi Race since 2003.

Enjoy family RV camping and travel since 1995.

The Website

First produced on a Mac computer, using FrontPage
software in 2000.

Went online Sept 11, 2000

Presently using Windows and FrontPage.

The site has grown and evolved, with continued
efforts to make it most useful for the user.

Did you know you can listen to live fire radio from Cape Cod on a couple different websites? At least two other websites in the area provide this service and you can take advantage of them from here. Listen to the action as you look at the departments, stations, and apparatus right here.
Cape Cod Live Scanner is provided by Tim Caldwell, who is a long time Cape dispatcher. He has done some wonderful things on the net for the Cape, including Caldwell's Antenna with lots of radio info, and without a doubt, the BEST, most up to date emergency news website Cape Wide News. So be sure to click on Tim's scanner feed while you search the site and keep his Cape Wide News in your favorites to stay up on all the latest fires, accidents, and crimes in the area.
Scott Halligan, another long time Cape dispatcher, provides another great website and another great way to listen to the action. Scan Cape Cod - Live Radio will bring you to his site and the live scanner feeds. You should also get to know his site for the wealth of information about communications and more at
ScanCapeCod.us.
Thanks to both of these guys for the hard work and the great service they provide to listeners.
CAPECODFD.COM



Pull The Hook!
It's All About Info & Images
The purpose of the site, plain and simple, is to be a single source for factual information and photographs of fire and rescue departments in the Cape Cod area.
The heart of the site would be the reference sections profiling the fire departments, fire stations, apparatus, and related topics.
The site also includes a lot of historical and informational Special Features for those who enjoy such things.
Our goal is to continue to be one the best fire service websites by providing you with the information and images you are looking for.
We hope you enjoy the site. Please let us know what you think. Keep coming back for more.


Check Out These Sections...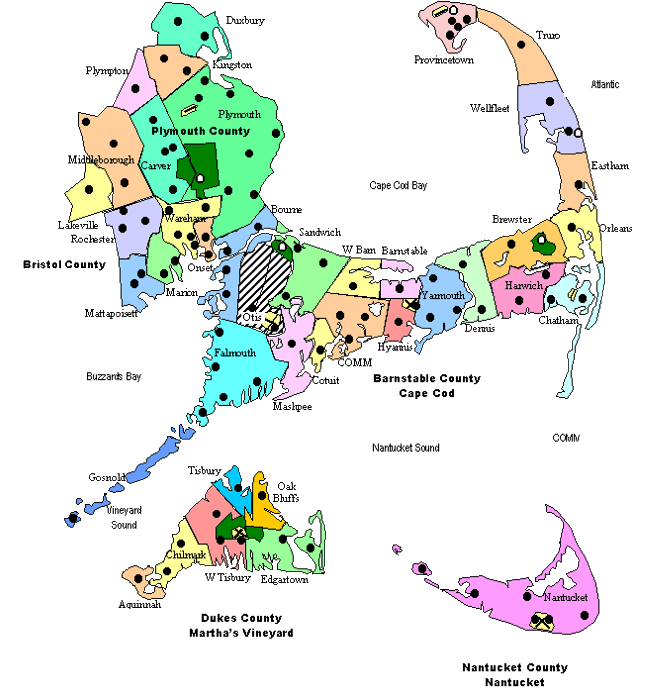 The Map
The Map is a great way to find your way around the site. If you go to the Map Page (button on left) it will take you to this interactive Map. Click on the community name and it will bring you to the Fire Department Profile. Click on any of the dots on the page and it will take you to that fire station. From there you will be able to access specific apparatus info and more.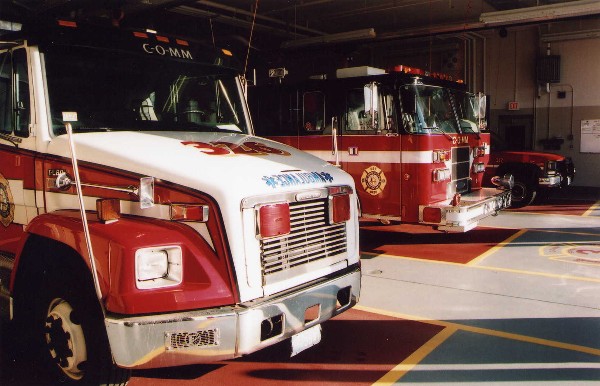 FIRE DEPARTMENTS
The site profiles about 50 different fire departments on Cape Cod, Martha's Vineyard, Nantucket, and southern Plymouth County.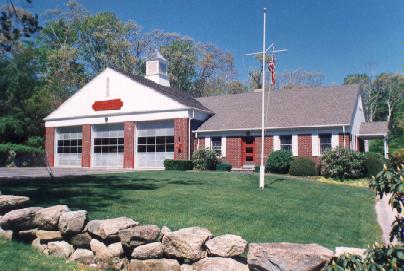 FIRE STATIONS
Profiles of about 100 different fire stations, including the apparatus assigned.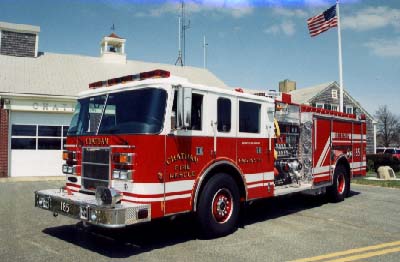 APPARATUS
Profiles, photos, and descriptions of each of about 300 apparatus in the area.
STATION R
OSTERS
Printable pages showing what apparatus are assigned to the various stations for each department.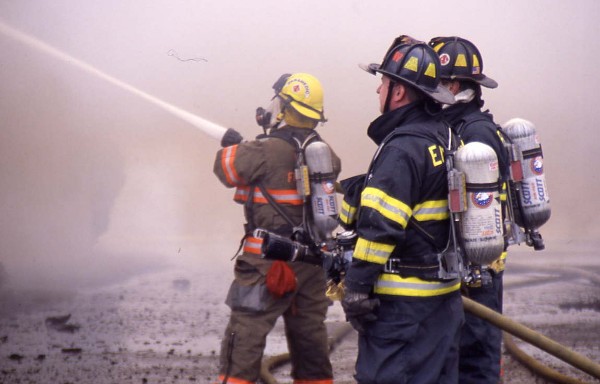 RUN CARDS
Mutual Aid Run Cards exist for each of the response districts in each of the Cape communities profiled. These run cards come in handy as you listen to incidents and anticipate what apparatus is assigned.

ANIMATIONS
We also have a large collection
of cool animated gifs and other
great images.
Located under more pages...


Important Links More...
Cape Wide News
Cape Cod Live Scanner
Scan Cape Cod - Live Radio
MassFireTrucks.com
Northeast Fire News
Firehouse.com
Firefighter Close Calls
Correspondents
CCFD Correspondents
Correspondents List
Viewer Comments
Special Features...
SPECIAL FEATURES The Special Features sections showcase a wide variety of subjects of interest. You may find the latest photo features on major fires and events. Or, you might check out the features on ARFF apparatus, Brush Breakers, Maxims, Macks, Fire Stations, and more.

Cape Cod Brush Breakers



ARFF Crash Trucks



Fire Boats



Maxim Apparatus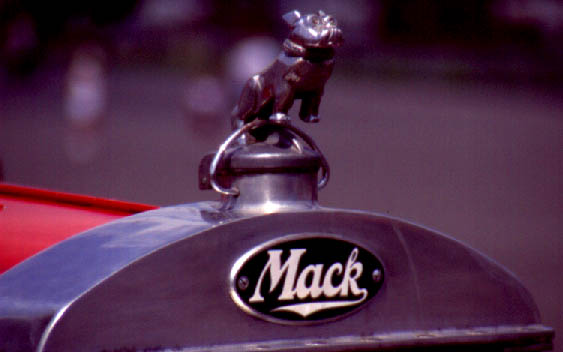 Mack Apparatus



Also
American LaFrance
Ahrens Fox

Tributes to
Worcester Six
FDNY
Charleston Nine